LEGO Christmas Tree 40338 | Game Of Bricks
By

Nikita P.
/
January 03, 2020
The Christmas season is certainly one of the happiest times of the year. Perhaps it's the chilly weather or snow (at least in some places), there is just something about the season that brings out the best in people.

It is full of cheer, care and surrounding oneself with loved ones. It is also the season of giving. If you're searching for a cool and affordable present to Lego Christmas gift a loved one then you're going to love the LEGO 40338 Christmas Tree. It is a LEGO Christmas tree that is made up of only 392 pieces so you can gift it to kids above eight or even adults.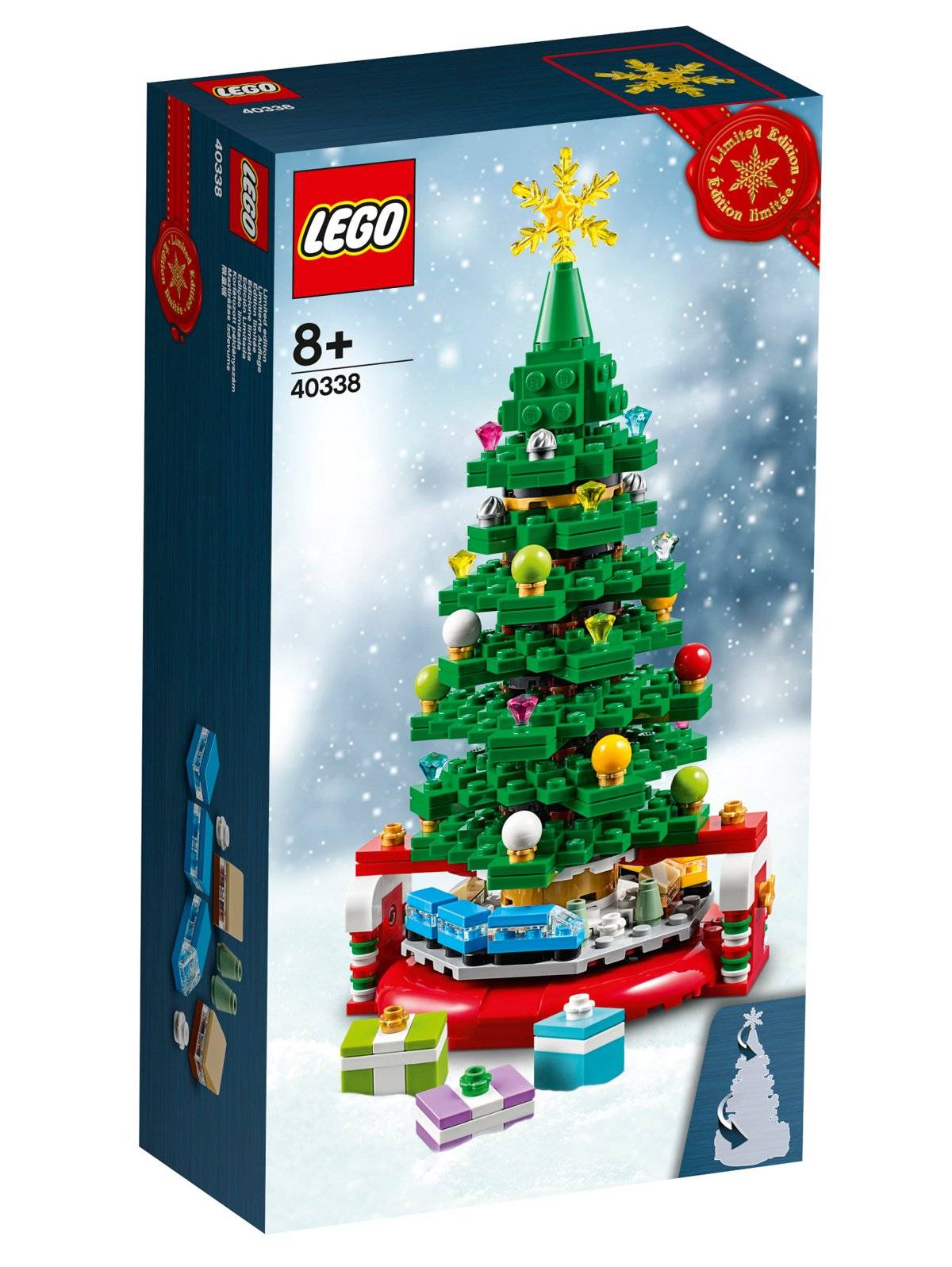 On the other hand, if you've ever wanted to build your very own Christmas tree then this is perfect for you! If you live in the city or for one reason or another you're unable to acquire the trademark pine tree, this is your chance. You don't have to crowd your apartment with a huge tree if you don't have a lot of space. If you've got playful pets that bump into everything, a tree might be a bad idea for them. With the LEGO 40338 Christmas Tree, you maintain the holiday spirit and you can also bring together family and friends with this almost 400 piece set. It is sure to be a wonderful way to spend the holiday evening.


The LEGO 40338 Christmas Tree is affordable and it is a part of the LEGO Winterseries. This attribute also makes it great for collectors. So whether you are a LEGO enthusiast or a Christmas enthusiast, the LEGO 40338 Christmas Tree will bring you a lot of fun and also some Christmas cheer.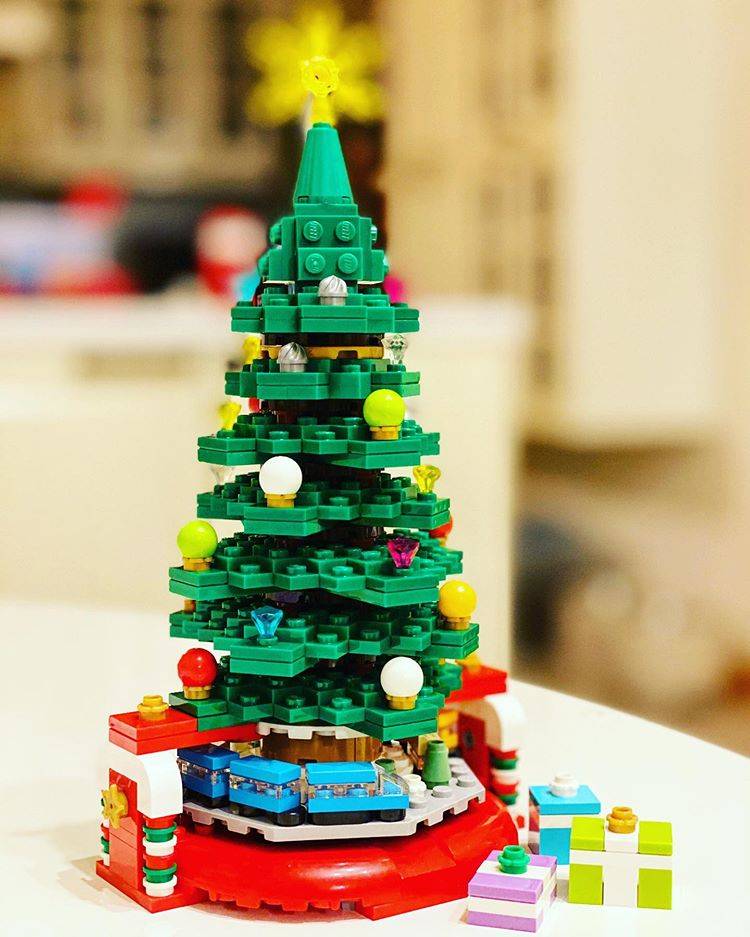 Features of the LEGO 40338 Christmas Tree


1. SIZE
The LEGO 40338 Christmas Tree is not very large. In fact, the best way to describe this LEGO Winter sets would be to call it "small but mighty." Don't be deceived, the compact shape definitely has some perks. The LEGO 40338 Christmas Tree is a scaled model version of an actual Christmas Tree. It has 392 pieces which makes it easier to assemble. It is also way lighter than an actual tree and less messy too. There's no need to buy a plant you can't take care of.
Purchase the alternative instead. If you're at a loss on how to build the tree, the building instructions offer detailed steps. The best part about the size is that you can put it in several places. You could place this LEGO tree on your desk at work or perhaps in your kid's room. It's a safer alternative to an actual tree. You can also save money and have several trees around the house instead of just one pine tree.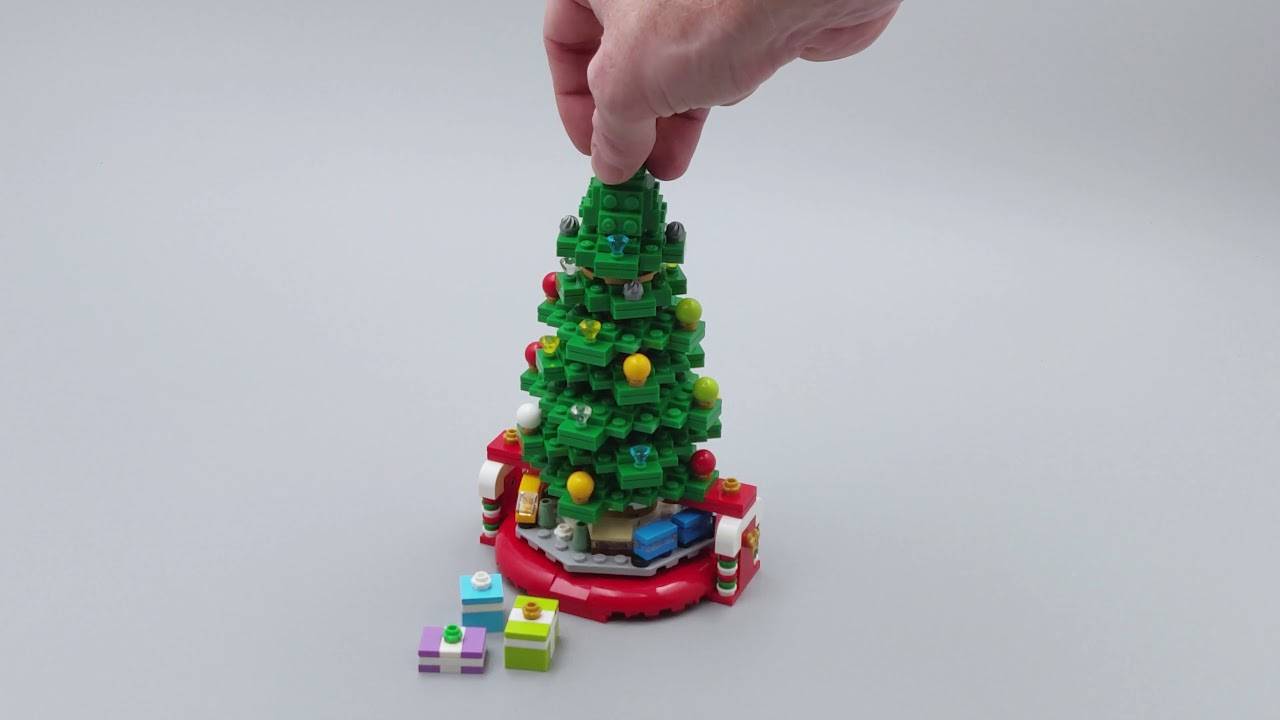 2. DESIGN
As most LEGO led pieces, the design of the LEGO 40338 Christmas Tree is authentic and meant to imitate the look of actual pine trees. LEGO achieves this by giving the tree a dark green color and a layered texture. Instead of a smooth surface, the LEGO 40338 mirrors the unevenness of the pine tree by having branches that poke out and leaves that overlap. The intricate design of the tree is supported by the presence of several stunning accessories and a giant big star that shines very bright. Santa did not forget to put presents under this LEGO tree! There are several wrapped gifts just waiting for you under this tree.

3. PRICE
The LEGO 40338 Christmas Tree is very affordable. It sells for $19.99. For its debut, this LEGO Winter set was available for free as long you made a purchase above 120 US Dollars. This promo is said to be available while supplies last however the site also states that it was only available from the 29th of November till the 2nd of December, 2019. If you weren't able to get it don't worry! There are still available pieces left for purchase on the official LEGO site.

4. VERSATILITY
Besides being compact, affordable and intricate, the LEGO 40338 is also extremely versatile. Versatility is important nowadays. Items that can serve multiple uses are economical and most importantly they are better for our environment. This 392 piece set is compatible with anyLEGO Winter set. If you have any LEGO Winter set, it does not matter which, you will be able to incorporate this set into it for wider and more fascinating gameplay.
The next area of versatility lies in its use. This can be an actual Christmas decoration or a collectible. Or it could be a decoration then after the Christmas holidays, you could store it as a collectible. As earlier discussed, the versatility of this set is no doubt the best thing about it. This is definitely not a stand-alone set. Even if you don't have a LEGO Winter set you can also incorporate it into other LEGO sets. Christmas trees are adorable and nice to look at, especially this one.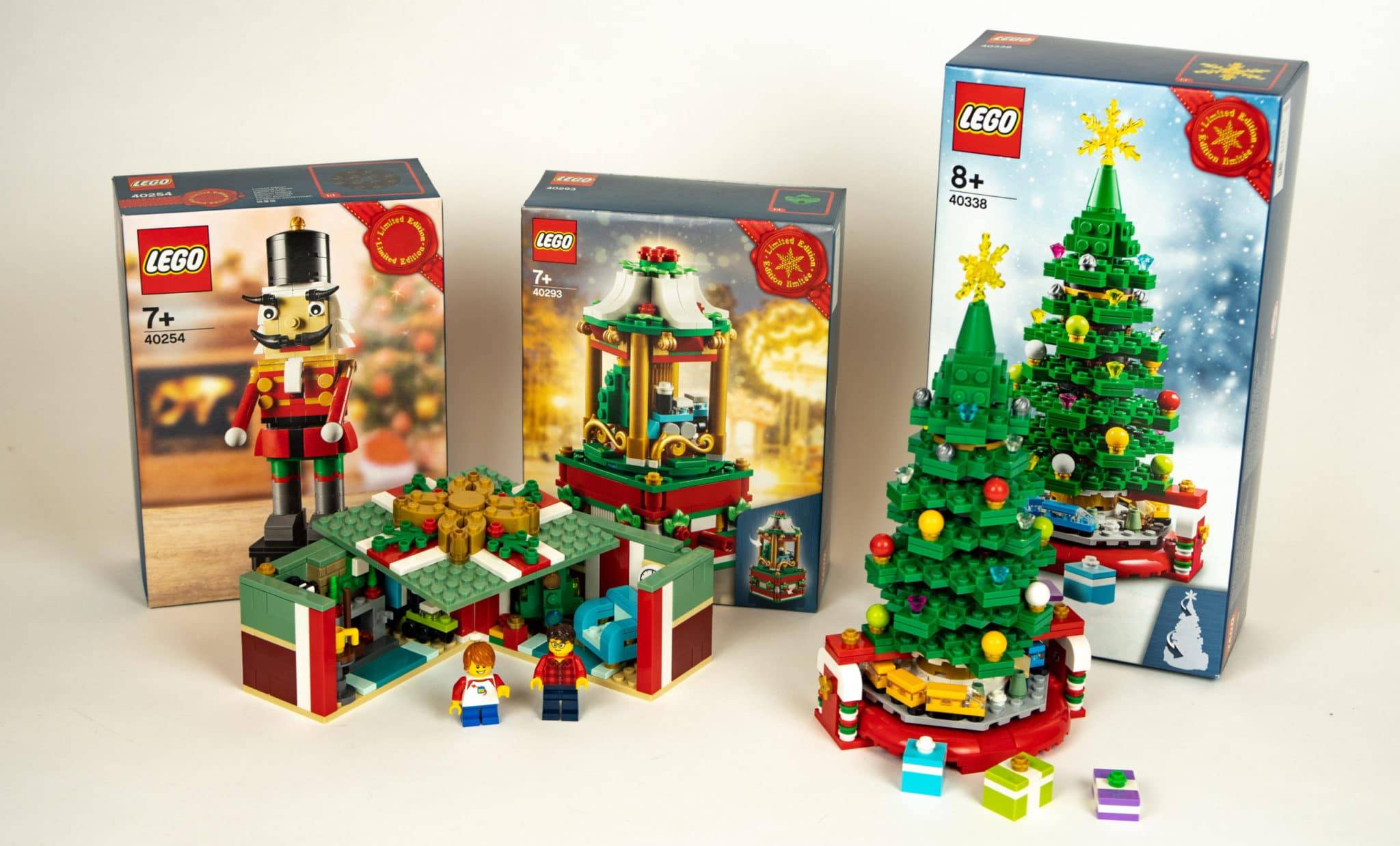 BUILDING THE LEGO CHRISTMAS TREE 40338

This is not a Creator set or an Expert set. It certainly is not as easy as building LEGO Hero figures but it also is not as hard as building LEGO Star Wars spaceships. It is only a few levels above beginner so you should not be intimidated. With the instructions, it should only take a few hours at most.

You may have all the Lego Christmas lights in the world but if you want your LEGO Christmas Tree to really stand out, then you have to check out our spectacular LEGO Light kit made specially for your favorite Holiday tree. It's fun to get started, colorful and will make your Christmas tree kit the envy of the neighborhood.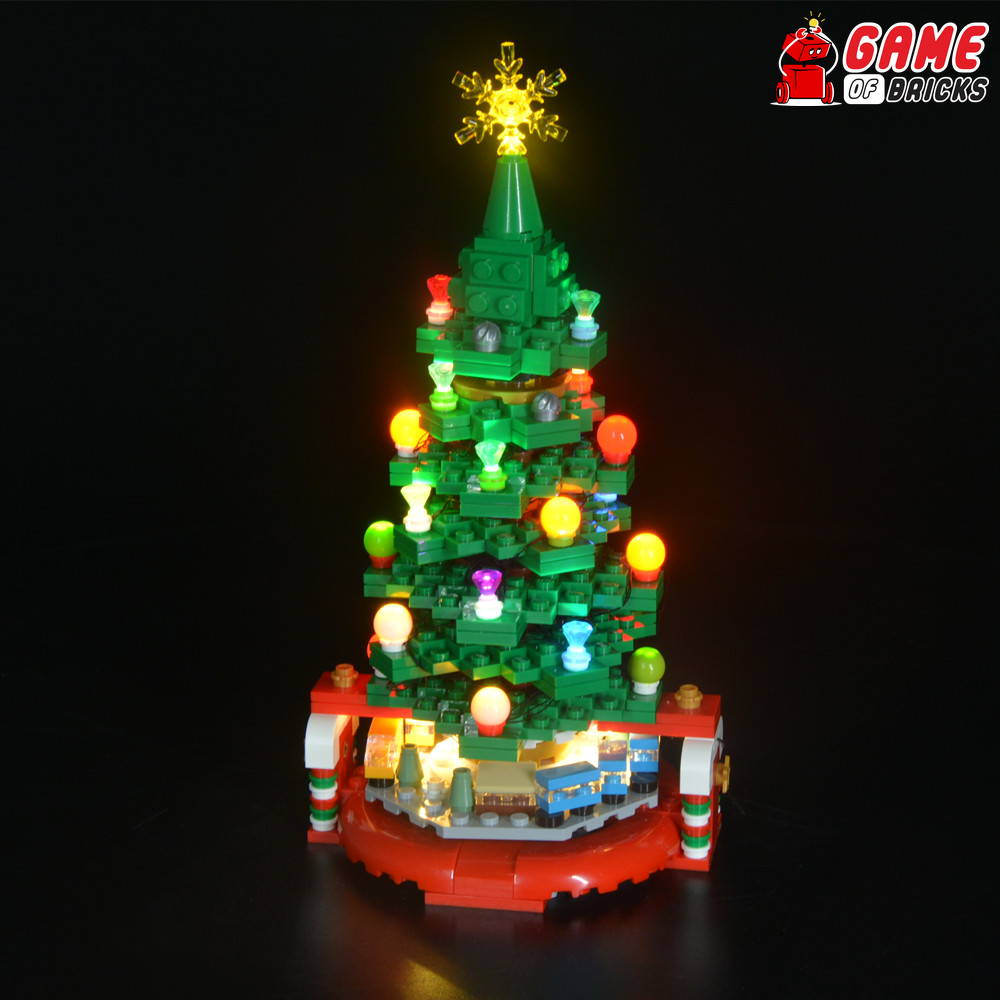 The LEGO Christmas Tree 40338 is the perfect gift for Christmas enthusiasts. The only thing better than an actual pine tree is a cute little LEGO Christmas tree. Do not forget to use this set for extended gameplay.The possibilities are absolutely endless.
With the right imagination, this tree can be cute or a thrilling hideout for superheroes. If you have this set be sure to let us know. Also, let us know how long it took you to build it and whether it is included in your LEGO lights Winter collection. Thank you for reading!