LEGO Christmas Ornaments
Compliments of the season!

The festive season is here again and you can make it count by using LEGO Christmas ornaments for your decoration. As we all know, Christmas is a season of love, laughter, celebration, and sharing. It is a holiday season where the streets are full of Christmas lights and houses are filled with decorations. This is where you can show how creative you are by putting in extra work in your decorations. You can use a Christmas tree, Christmas lights or even decide to use the very special LEGO Christmas ornaments. Yes, you don't need to break the bank to put it in place or do any difficult task. There are so many Christmas ornaments you can put together with the LEGO ideas. If you love simple but beautiful and creative decorations, then you should make LEGO Christmas ornaments for your Christmas tree. There is a lot that kids can handle and one for adults too.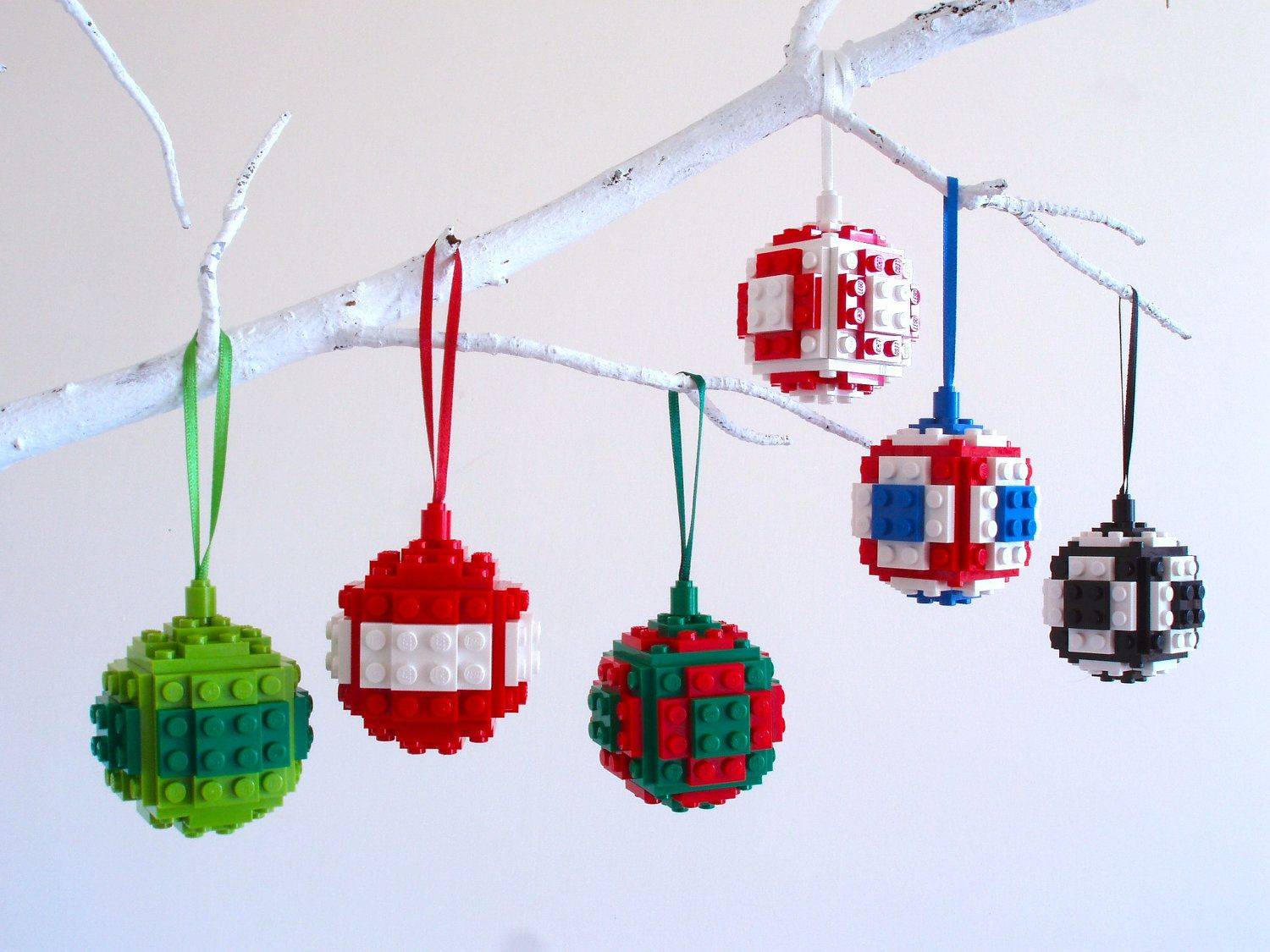 Make Captivating Decorations

Leave visitors to your house in awe of the lovely decorations you have in place. Our ideas for Christmas are very simple yet so captivating. You can come up with a fusion of different colors to give you that eccentric look. You can use our simple idea of using LEGO bricks to come up with building ideas for different ornaments. Of course, you can initiate your unique and special twist to make it outstanding. Have you ever made a LEGO Christmas ornament? If you have, bravo! You can make new ones and increase your creativity. If you haven't, this Christmas will be the perfect time for you to start.

Here's what making Christmas ornaments with our LEGO collection will do for you:
It shows your creative side

It keeps you busy throughout the festive period as there step lots and lots of ornaments to make

It will help you create more decorations which you haven't thought of before

It makes your house sparkle with beauty from our collection

It makes you one of the millions of people using our LEGO Christmas collection!!!

There are so many things that can classify as Christmas tree ornaments. Simply put, they are ornaments usually hung on Christmas trees as a sort of beautification. It could be balls, stocking, trains, tree ornaments, sweater ornaments, boots ornaments, reindeer, wreath, gingerbread and so on. They tend to give the Christmas tree a different look and make the house all shiny during the festive period.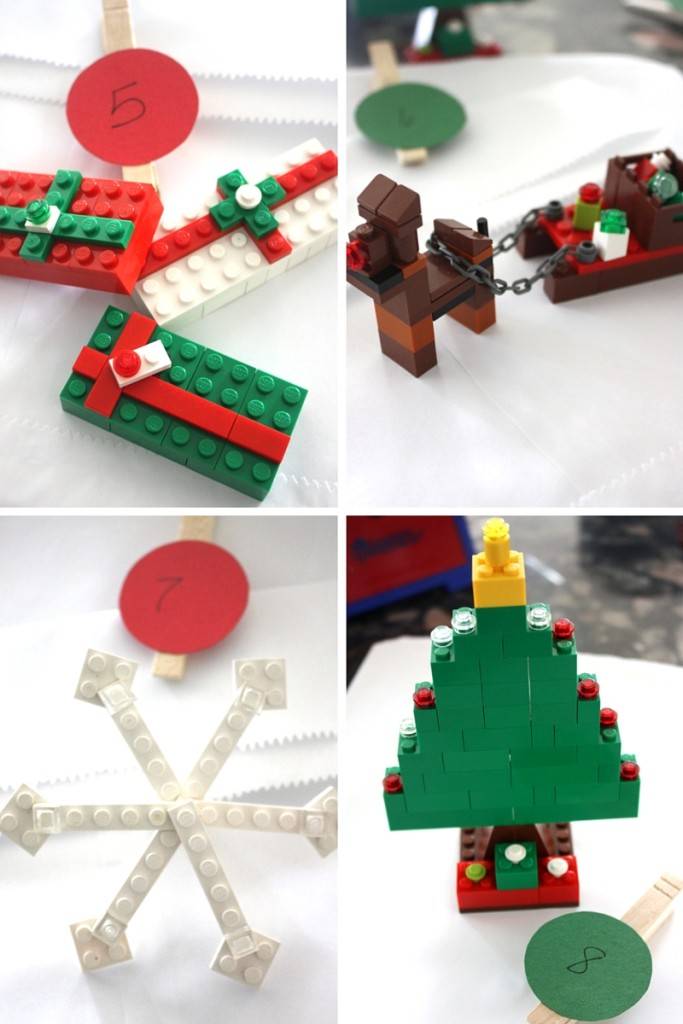 They could be made from different materials such as glass, metal, gold, cloth, silver, plastic and in fact, any material at all. You could use them to add final decorative touches to your Christmas tree. They make it stand out as well as elegant.

We acknowledge that there are several Christmas ornaments people use to beautify their Christmas trees. You could shop them from local Christmas stores near you or even online. The online stores deliver right at your doorstep. However, have you tried making these Christmas ornaments yourself? Is that even possible? Oh yes, it is. LEGO has made this quite possible with our collection of Christmas ornaments. You can source materials from LEGO and get to work. You enjoy your time creating and making the ornaments. Kids are also not excluded from all the fanfare. LEGO acknowledges that Christmas is a time where families come together to celebrate and enjoy themselves. You can set aside a day where everyone in your household will make Christmas ornaments. It doesn't necessarily have to be the same thing for everyone.
Want to know what we have in our amazing collection? Well, here are some of our beautiful LEGO Christmas ornaments ideas you can try out:

1. The LEGO Christmas Tree

Most people will probably tell you that without a Christmas tree, their Christmas isn't complete. Well, a Christmas tree gives a special kind of feeling. Imagine walking down the stairs on Christmas day, having that chilly feeling with snow outside. You see the Christmas tree with lovely and sparkling decorations, wrapped gifts at the bottom. You'll feel so happy and relaxed inside. Well, as they say, it depends on the motive you have towards Christmas. But then, you should make every Christmas count. You can create your own fancy little Christmas tree with ideas and materials from the LEGO Christmas collection.

Now, you can decorate our LEGO Christmas tree anyhow you like, exactly to your taste. There are flat tiles, bricks, building blocks, ribbons, clips, and LEGO chains to beautifully construct the tree. The LEGO Christmas tree is one of our all-time favorites. It looks so beautiful, classy and chic. Try it today!

2. The LEGO Wreath Ornament

This is also a wonderful Christmas ornament from LEGO. You get to play with different colors and can even put it in an alternating pattern. There are so many themes you can try it using the wreath ornament. You just have to let your creativity all out and bring it to play. Then, you'll be on to have the most exciting Christmas with your handmade decoration, thanks to LEGO.
Wreaths are lovely and they add a special kind of attraction to a Christmas tree. How about glancing at your Christmas tree and see a wreath you made all by yourself? That would be awesome, right? Of course! Well, LEGO is allowing you to create and make wreath ornaments for your Christmas tree decoration.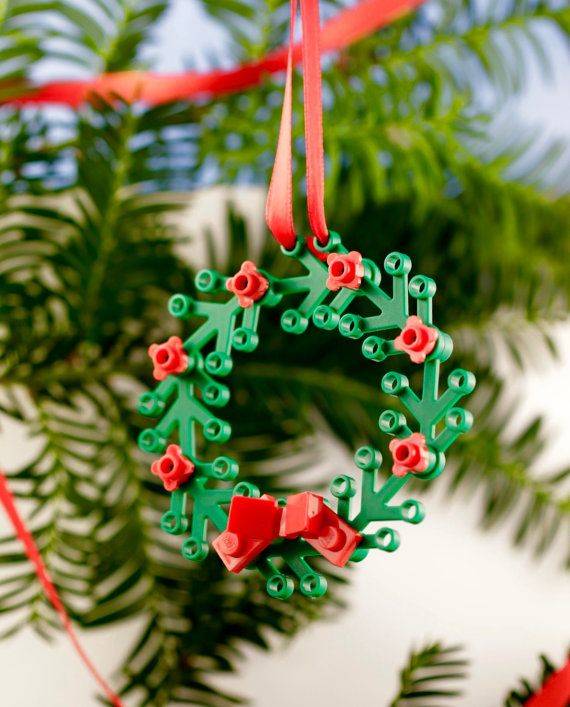 Yes, you can do this too as one of your exciting decorations. Creating and making this Rudolph ornament is all fun as you can also have kids around to help you. You should remember to keep an eye on them though. The season is a festive one and you need to make it colorful. In this way, you can use a lot of colors while making the Rudolph ornament. You can also use flat tiles and bricks to finish up the work. Don't forget that you can use our ideas, make do with them or create what you want with our LEGO collection.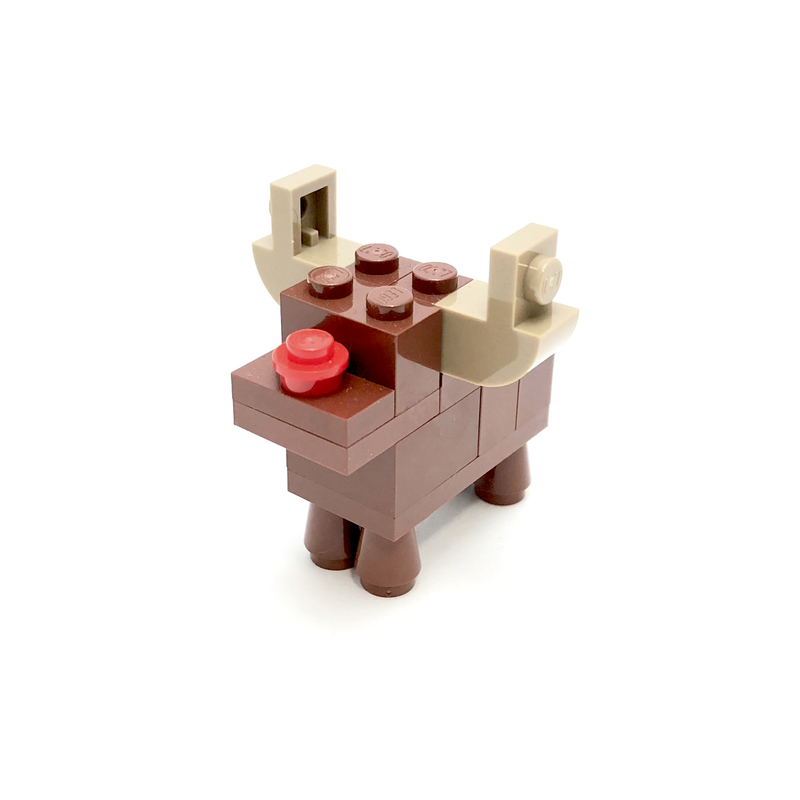 4. LEGO Christmas Ornament Ball

This is so simple but lovely. You can let the kids take charge of this as they can use tiny pieces to decorate their ball-shaped LEGO Christmas ornaments. You can use any kind of decoration for this Christmas ornament ball, different colors as well as different patterns.

Normally, you see beautiful balls on the Christmas tree and they are usually red, green or gold. You can create yours too without any stress or the sort. Yes, a lot of people are going to buy Christmas trees this Christmas. These Christmas trees tend to look alike or in other words, look like the usual Christmas tree. You can make a difference for yours by designing your ornaments to hang on your Christmas tree. Making a Christmas ball will be a difference.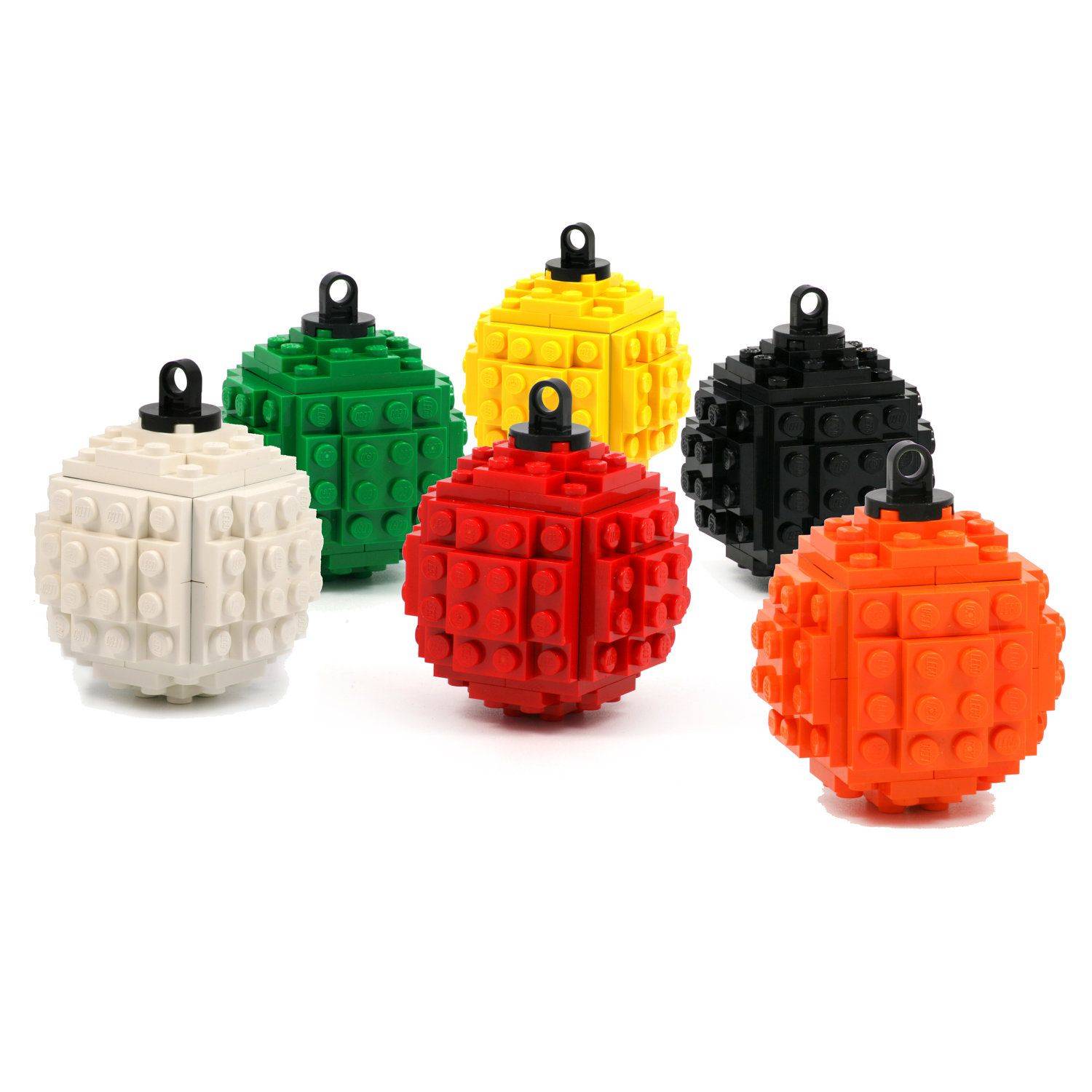 Wondering how to hang your LEGO Christmas ornament ball?

The LEGO Christmas collection is a huge one and you can definitely find whatever you want regarding decorations. Therefore, if you need to hang your ornament ball, you can easily go through the collection and look for hanging pieces. You could also get chains and ribbons to hang the ball on your Christmas tree. Just be sure to tighten it so it won't fall off or get loosed with all the Christmas frenzy.

Create your collection of winter friends using our LEGO Christmas collection. You could make a snowman from bricks, a Santa Claus, gingerbread man, nutcracker, and even a reindeer. They will turn out to be your little winter friends. You can design them anyhow you want it and keep them in your house during this festive season. You can also hang them on your Christmas tree or have a table for a collection of all your ornaments. Visitors to your house will be delighted to see what you have done all by yourself. Let this Christmas be a creative one for you.

The kids could make winter friends and exchange with each other as gifts.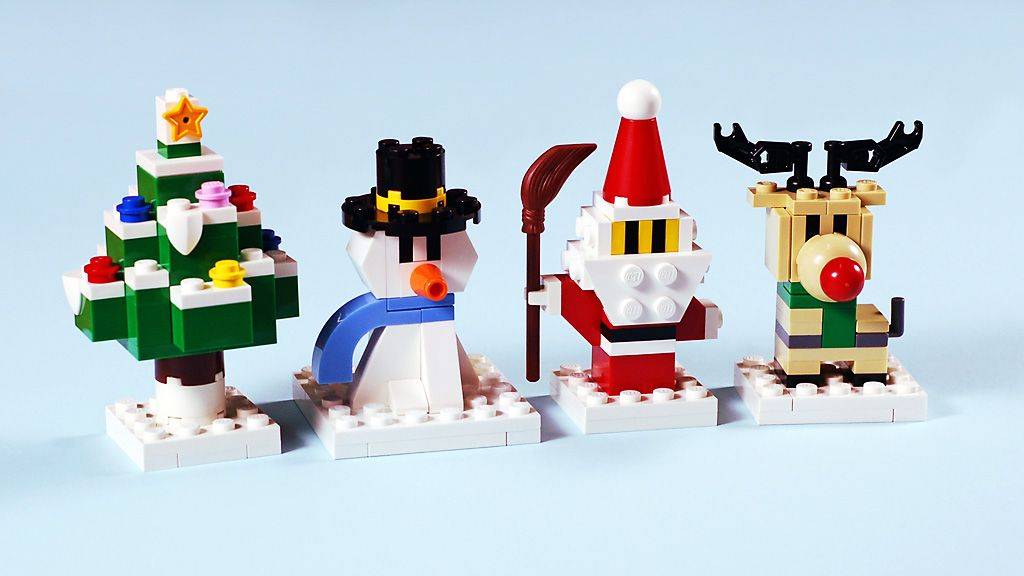 6. LEGO Candle Christmas Ornaments

You can also make a LEGO candle Christmas ornament with our LEGO collection. The candle doesn't necessarily need to light up but you can make it so if you choose. Make the candle with bricks and flat tiles, using any color you want. These candles will be an eye-catching design for your table collection. It wouldn't look so nice on a tree but you can hang it up there if you so desire. Putting it at strategic parts of your house this season will, however, do the job. You'll find making Christmas candles very interesting and fun too.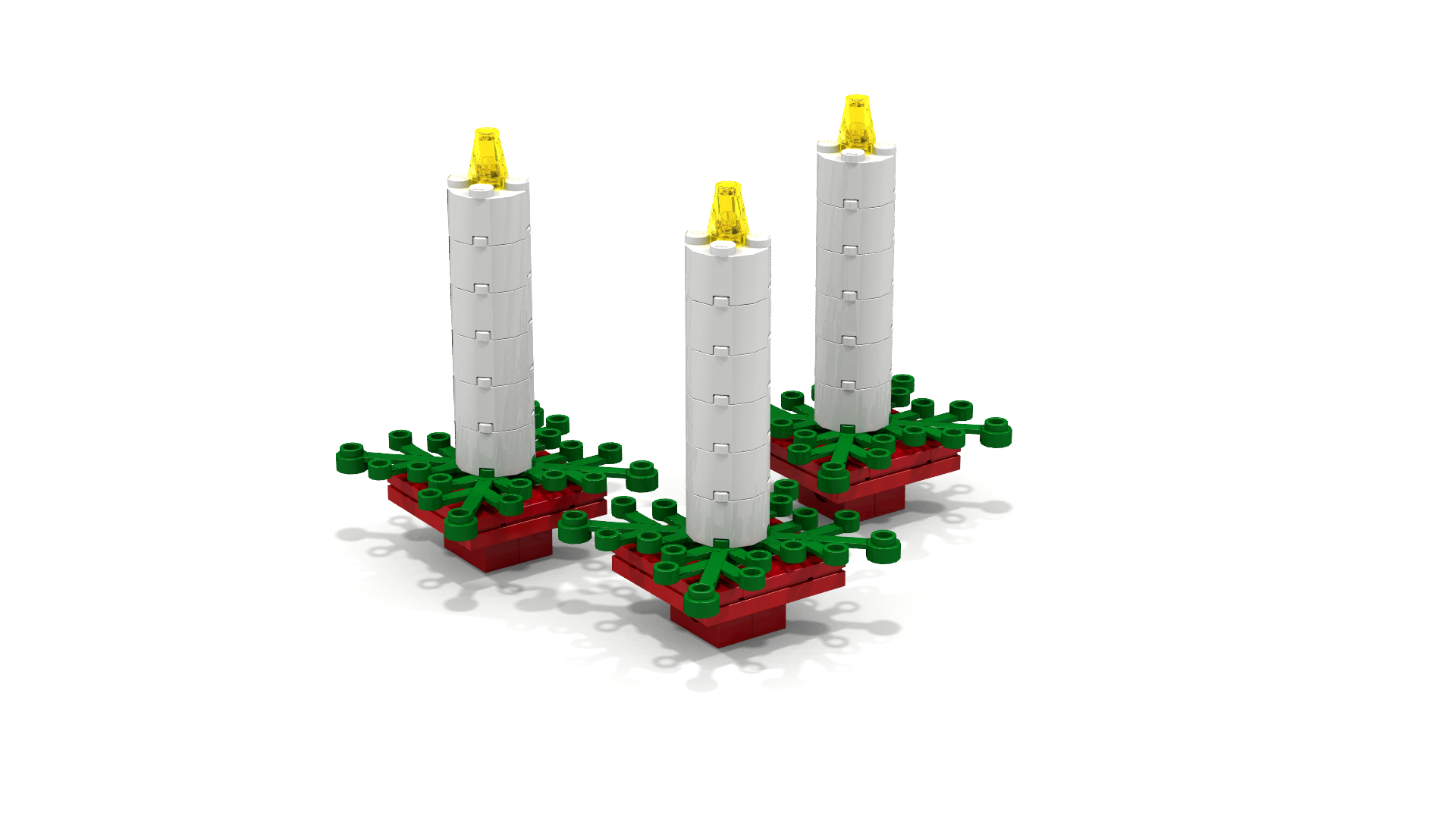 7. LEGO Christmas Socks Ornament

You can create or make Christmas socks with the LEGO Christmas collection. It is very simple to make and will spice up your Christmas tree. You may want to guide your kid to make it and then give to an older person as a present. It will be a lot of fun. After all, Christmas is a time of sharing and giving presents, creating memories with friends and loved ones, and also engaging in fun activities. Making Christmas ornaments is one of those activities and you can make a Christmas socks ornament.

There are no specific instructions for creating the socks. You only need to use bricks and create them in such a way that they will form a sock. It is easy to put together and can keep the kids busy.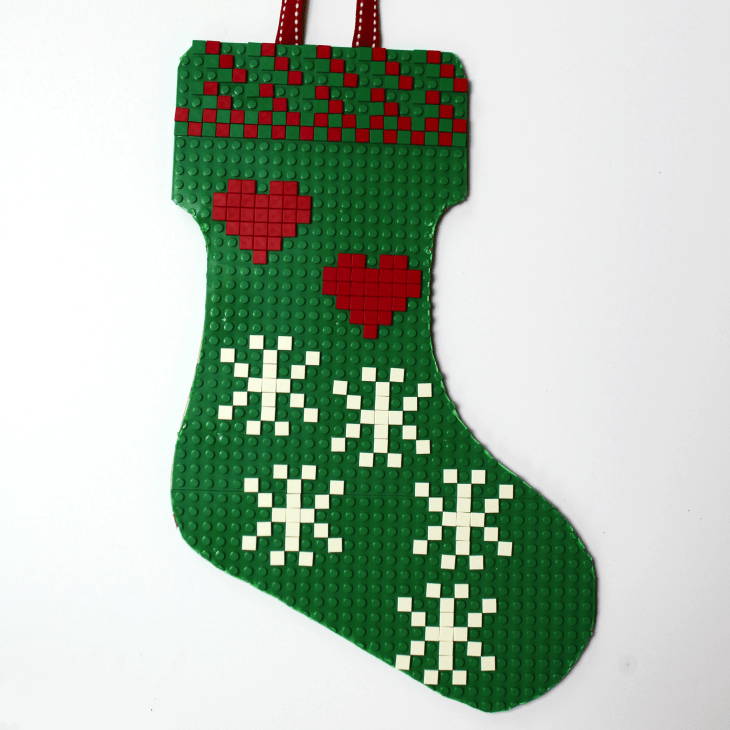 8. LEGO Toy Train Christmas Ornament

You can decorate your Christmas tree with this beautiful handmade ornament. It is the toy train Christmas ornament. Kids love toy trains as it could remind them of so many memories. Seeing it hanging on your Christmas tree will be such a great delight.

It is very easy to make as long as you set everything right. You only need to dig into your LEGO collection and be sure you have the correct pieces to put together. You can use the three Christmas colors; red, green and white. You can use black wheels too. You will love how the train looks good on your Christmas tree.

As aforementioned, using the LEGO Christmas ornaments will make your Christmas tree different from the usual ones we all know.

Do you know what's awesome? Here's an idea for you- You can keep your kids busy this festive season. How do you do that?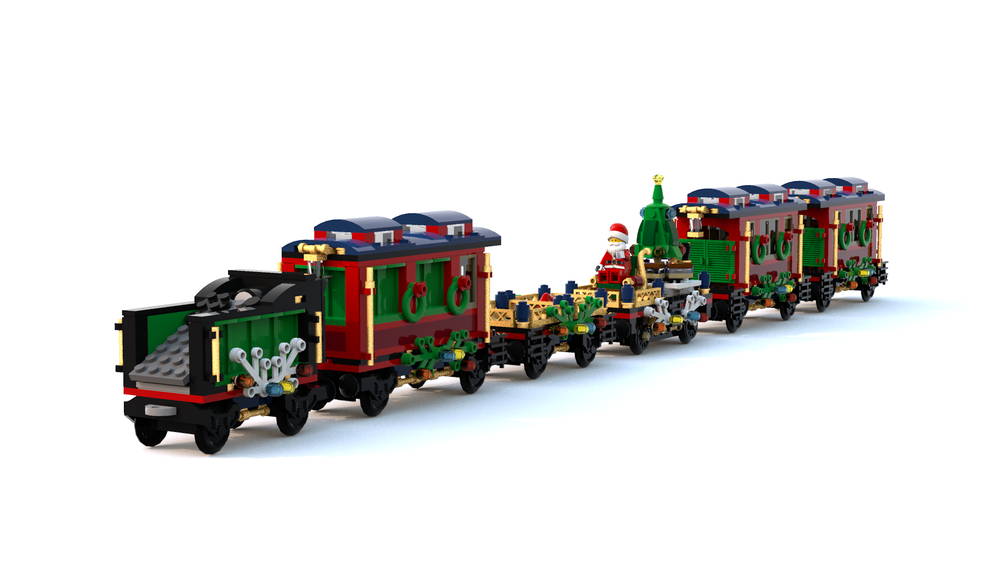 You can engage your kids in something fun this Christmas. Get a little Christmas tree that they can decorate with LEGO Christmas ornaments. There are so many ornaments they can make and a lot of choices to select from. You can also guide them through if need be. You'll be amazed to find out that your kids are more creative than you think. This is because they will come up with different ornaments with the LEGO Christmas collection. Of course, kids are creative and love anything related to craft. After their school activities for the year, they may be itching to do something else. Keep them busy by letting them create Christmas ornaments from LEGO.


Final Thoughts On LEGO Christmas Ornaments

You must have probably heard that LEGO Christmas ornaments will love beautiful on a mini tree. Let the kids decorate too.

While enjoying the festive period, try not to forget the reason for the season. Everything is all about love and the motive behind sharing or giving is love too. You can make Christmas ornaments with the LEGO collection and gift it to your family and friends. In fact, you can make a gift box with the LEGO materials. You can give out something you made as a gift. The receiver would even cherish it more as you put in effort and work.

So, get up and plan. The month is just midway and you've got a lot of time to plan. Get ready the Lego Christmas collection today and let work begin to get the ornaments ready.