Your Ultimate Guide to LEGO Phone Cases
By

Nikita P.
/
February 03, 2020
When we think about LEGO, our minds usually wander towards the different sets, Minifigures, and parts that we have displayed in our homes. We think about the modular buildings that stand tall on our shelves. Our minds also wander towards the technic sets that we couple together and have massive fun with.

What if we told you that there is more to LEGO than those? If you are a fan of LEGO, there is a great chance that you will want to show the world that you are a lover of it.

If LEGO real life size cars that were functional existed, I would be in one of them, driving to and from work with it. If there existed a tower made of bricks that were functional, I wouldn't mind living in one. That is how much I love my bricks.

I fell in love with the bricks from birth, and I haven't stopped living them. As I grew older, I began to invest in adult bricks and sets, instead of the ones I used as a kid.

We take our phones everywhere we go. We take it to work, to the gym and even the toilet.

The phone is a delicate device that has to be protected from falls, drops, and spills to ensure that it lasts for a long period. It is no news that when our phones suffer unfortunate events, it can negatively affect us. Has your phone ever fallen off your hands and never survived? How did you feel?
There is a great chance that you were angry. What if we told you that you could protect your phone and show that you have high taste in LEGO products when you make use of LEGO phone cases. There exist different LEGO phone cases in the market that will fit your tablet or phone.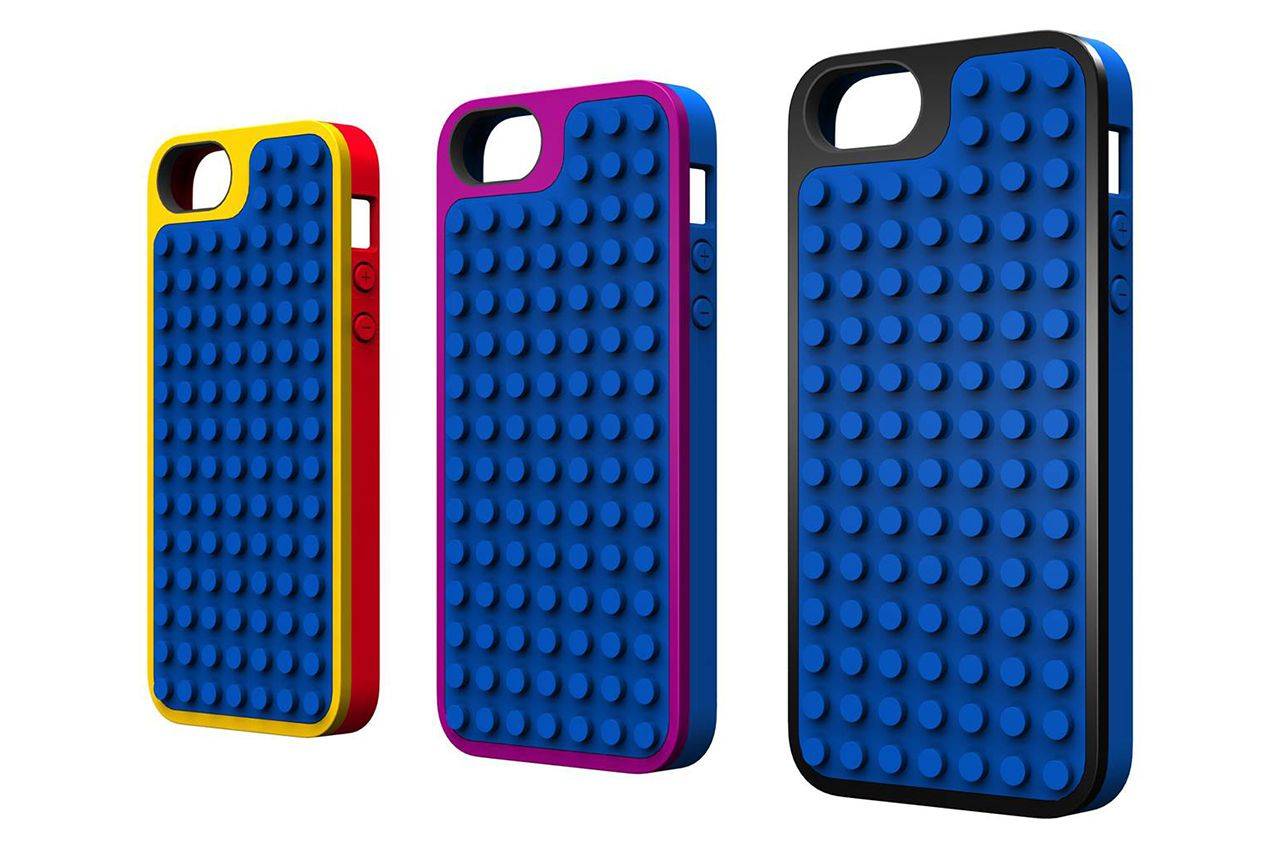 Everyone that has a phone knows the importance of safeguarding their phones with a phone case. Why not try out a LEGO phone case?

These cases usually come in different forms and weights. If you are a fan of lightweight LEGO phone cases, there is a great chance that you will come across it. If you fancy the slim cases, your taste will be taken care of. If you love the rugged cases, it won't be hard to find the one that ticks your fancy. The cases that we will look at come with different designs that will match effortlessly with your busy lifestyle.

Types of LEGO Phone Cases in Existence
We are going to look at some types of phone cases that you can use and shield your phone from fall, pressure, and so on. We will also introduce the DO IT YOURSELF option for those that love to be handy. You can create your customized phone case by yourself and it isn't hard.

This is the first case that we will look at today. If you are looking for a case that gives the highest amount of protection, you should consider going for this. It is important to note that LEGO phone cases that fall under this league are usually expensive.

Apart from that, they are known to be weighty and big. If you are looking for a case that slims your phone, this may not be the right one for you.

I am someone that is clumsy, and I can't count how many times my phone has fallen off my hands. If my phone could speak to me, I am sure that it would have told me to give it up for adoption.

When I got a rugged phone case, I didn't have to worry my head about it falling. This doesn't mean that I would toss it off a skyscraper. It won't survive the fall.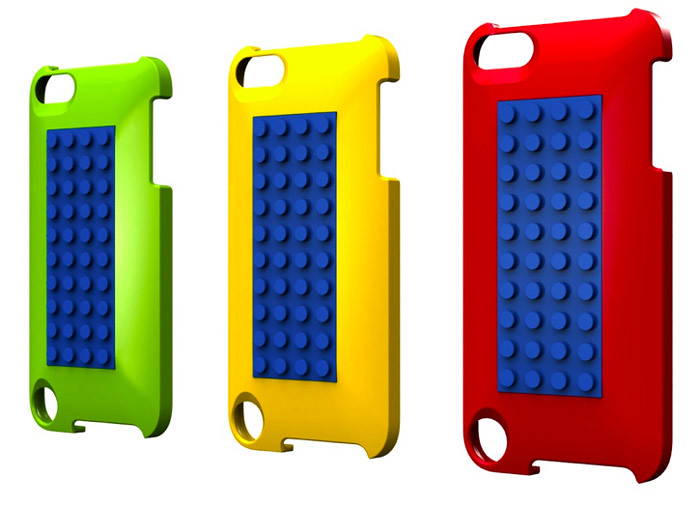 If you want your phone to be in great condition, you should consider getting this. This type of LEGO phone case is known to have air pockets, as well as reinforced corners. These features ensure that the risk of the phone being damaged is clamped down.

The only snag of this phone case is that it is bulky. If you want style over functionality, this may not be the right one for you.
This type of phone case is designed to allow anyone is able to hold onto it anytime, even when the hands are wet.
One issue is that it may not be easy to slide into your pocket. If you are a fan of sliding your phone into your pocket, this may not do the trick for you because of its size. I prefer functionality to style in some aspects, hence, you won't blame me for wanting this. To accommodate this type of phone case, you may need to make use of a holster or even a belt clip. Yes, you read that right. This will take care of how bulky it is.
Some rugged cases are known to shield every part of the phone, especially the touchscreen and buttons. Some cover only the back. It is important to note that if you buy the former, it may not be easy to use the buttons and touchscreen. This is because they become harder to press, and their sensitivity level is reduced respectively.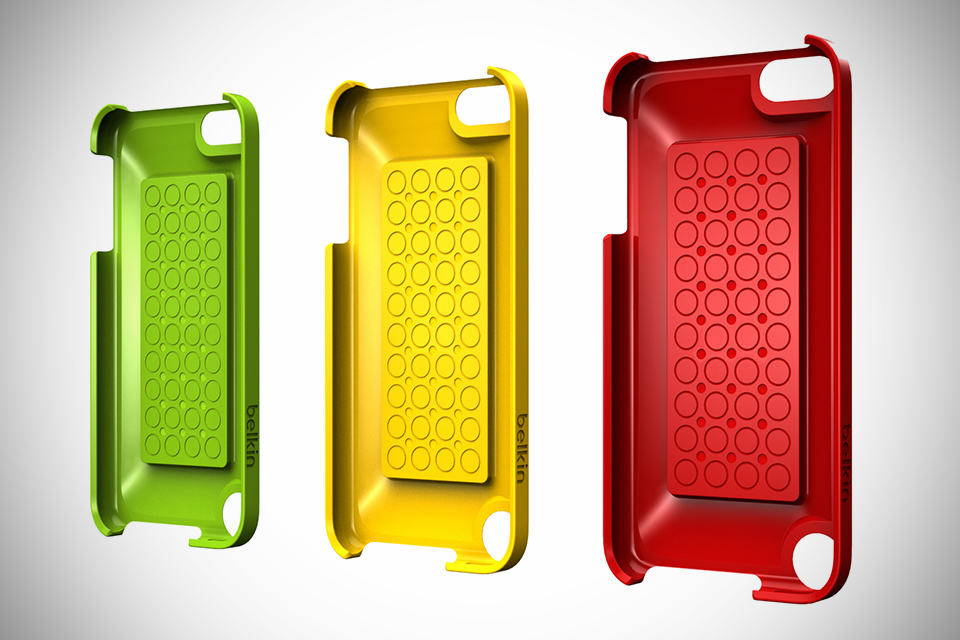 If you can't tolerate these, you may not want a rugged case. Like earlier mentioned, if you prefer functionality over style, this may be the one for you. If you are clumsy like I am, this is the one for you.
You should consider looking at the IP (Ingress Protection) rating. This allows you to know if the case can stand the test of time against dust and water. They usually have different ratings.
You may across some case products that have decided to use military standards in making theirs. If you come across such, they are usually expensive because they have MIL-STD-810 certification. For a phone case to have this certification, it means that it can withstand a large amount of pressure, vibration, and even hot temperature.
If you are looking for rugged cases, you can try out Otterbox, but you will need to buy the LEGO dock for it. You can also try out:
Belkin LEGO Case / Shield for iPad mini 3, iPad mini 2 and iPad mini (Amazon link)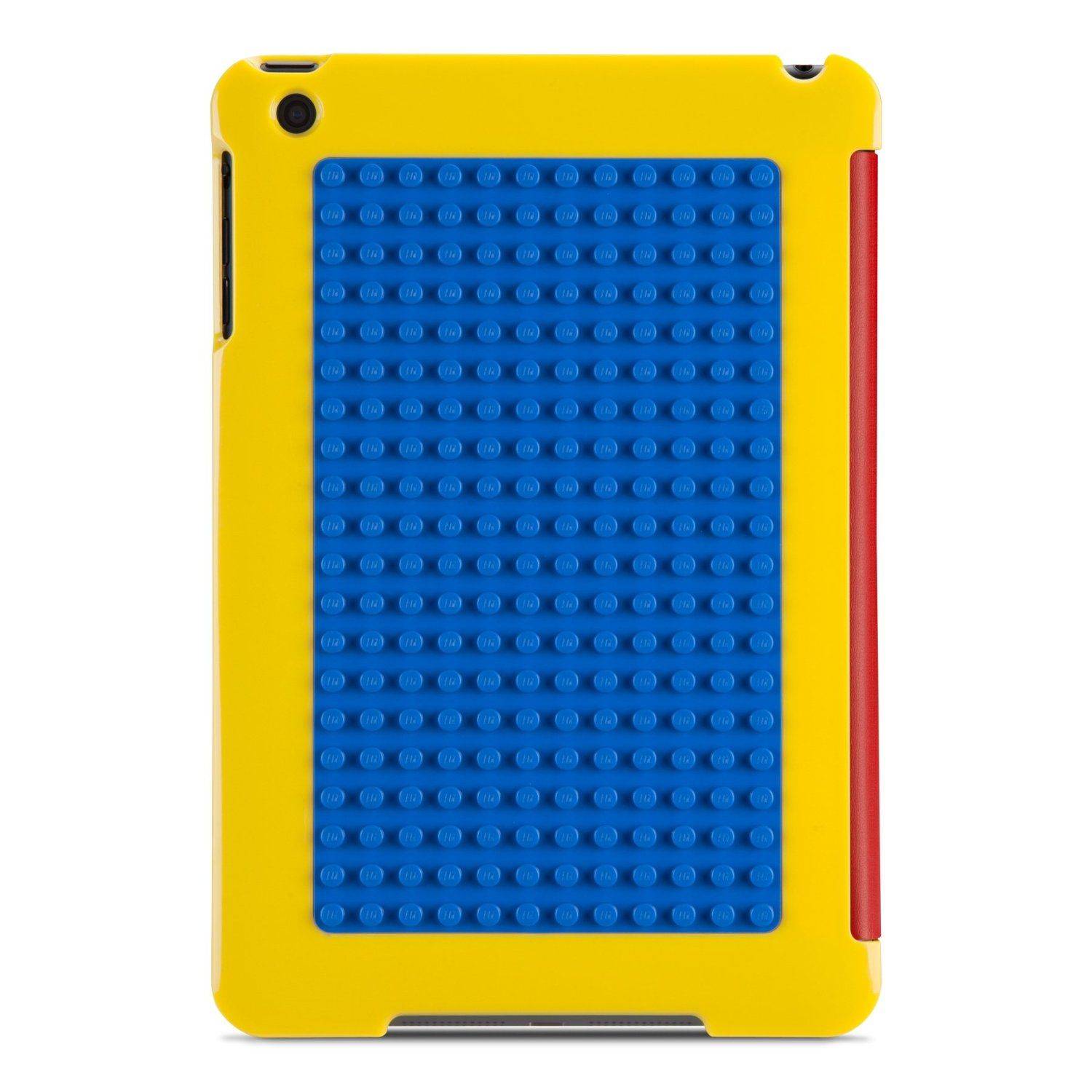 Smallworks Brick case for iPhone.
For those of us that love DIY, this is a place that you can excel in. Let's say that you have searched the web for the right phone case that will leave you satisfied, but you are yet to come across it. What you are seeing are those cases that do not tickle your fancy. You can consider creating a customized LEGO phone case for yourself. You can start by getting the Belkin builder case. This allows you to create the right phone case for your device.

You could also consider purchasing a phone case of your choice, the slim, rugged, folio or some other cause of your choice. We advise that you but cases that fall into the following league: TECH21, OTTERBOX, PELICAN and so on.

After that, you get your tiny bricks.

We will look at some steps that you should consider following.

Phase 1: Choose the pieces you want to use
If you are a LEGO fan, there is a great chance that you may be confused about which pieces to use. This is not far from the fact that you may have a lot of tricks that you may want to try out.

Once you have chosen the type of bricks that you want to use, the next thing is to start freestyling and having excess fun.

Phase 2: Begin to assemble the tiny bricks
Like earlier mentioned, you can purchase the Belkin phone case builder that comes with different tiny bricks that you can use.

Let your imagination run wild. You can create your favorite movie character or something else. You can turn your phone case into the Mona Lisa of phone cases if you wish. Whatever you do is up to you and your imagination.

While you are putting the tiny Legos, you should consider being careful to ensure that you do not block out where the poser button should be.

To ensure that the volume control is working, you should consider checking it out. If you notice that any of the tiny Legos is making the process harder, you can take them out. Check your charging port to see that none of the Legos is blocking it out.

Do the same for the earphone port.

Belkin LEGO Builder Cases for iPhone, like earlier mentioned, is something that you can buy and try your luck and creativity on. They cost less than fifty dollars. You can get them on iPhone 6, 6s, 6 Plus, and 6s Plus.

It comes in a number of colors and is known to have a Lego Base Plate that allows you to coat them with whatever bricks you want.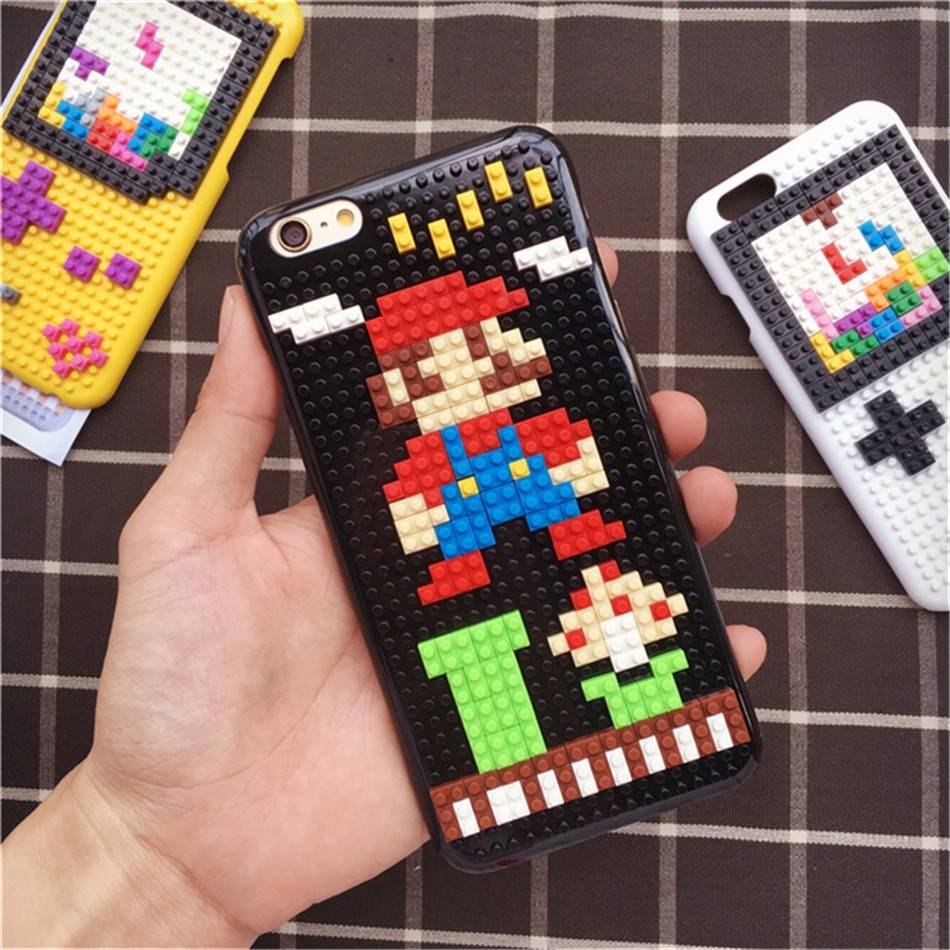 Are you looking for a phone case that can stand a fall, you should consider going for the tough LEGO phone cases. This is different from the rugged cases because they are known to be stylish. If you don't want a bulky phone case, but you want something that is strong, you should consider going for this. Who says you have to toss away style and small size for ruggedness? This type takes the case of your needs.

Those that fall into this category usually have a mixture of hard polycarbonate and silicone. The former is for the outer layer, while the softer part, the latter, is for the inner section. You should consider going for those that have the military drop-test certification.

It is important that you do not expect this type of phone case to be as slim as the slim cases. You may still notice some business and weight, but they won't be as much as the rugged kind.

You can get these in a number of styles. If you want class, go for the style that you fancy.
It is important to look for those that have some kind of protection like a lip at the front part. This protects the phone case, in case it falls face down.

Do not forget to go for those that have the extra grip to ensure that the probability of it falling off your hands is clamped down.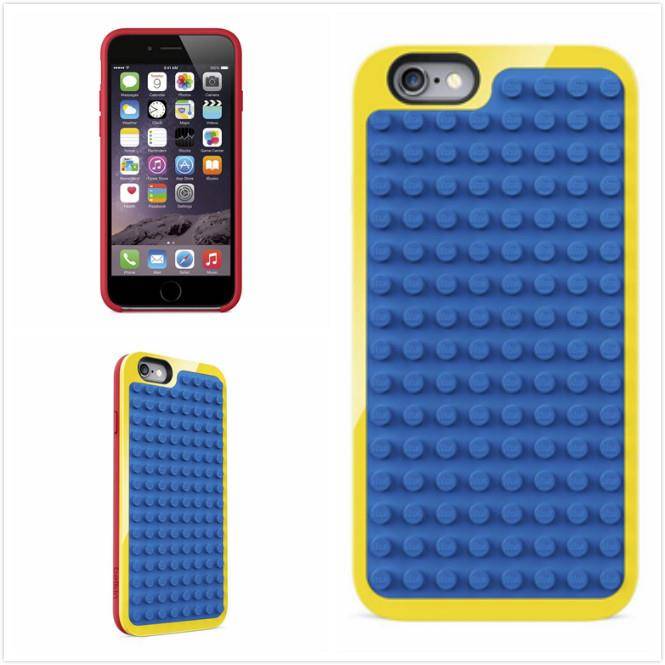 Some tough phone cases that you should consider checking out are:

Cool Retro Lego Case for iPhone 4 4S from PinkPineapple75,
LEGO blue iPhone Case By gungable
Trooper's Heart - Valentine, Birth by AdTheBad
Lego iPhone Case By missblues
Come on Then! iPhone Case By William Rottenburg
Ooooo it's Saturday iPhone Case By Kristy Beck
Ninja Never Quits - Lloyd ver iPhone By Erraday
Kick Me iPhone Case by William Rottenburg
Boys Toy iPhone Case by ziweitan,
LEGO for days iPhone Case from FRANKdesgins,
iPhone Case | LEGO Wall from FRANKdesgins
Pile of LEGO heads iPhone Case from FRANKdesgins
Every LEGO Head iPhone Case from FRANKdesgins.
You can decide to get any of the following tough cases:
Incipio,
Urban Armor Gear,
Speck,
Body Glove, and try out pasting LEGO bricks at the back.
These are the usual cases that many people run after. Most times, we love the design of our phones that we feel that covering them up end up destroying how cute they are. This is where slim cases come into the equation. They protect your phone to some extent and ensure the beauty of your phone to shine bright like a diamond. If you prefer style to how much protection a case should have, you should consider going for a slim case.
This prevents your phone from being scratched in some aspects, those aspects that it covers.

If your phone is so cute that you think covering it with a phone case will dampen its beauty, you should consider going for this type, at least your phone won't be destroyed in the same manner that it would have if there were no case.

Many that fall into this class are translucent to a large extent. This allows your design to not be dampened, while it is protected to an extent.

They are usually created from TPU. TPU is known to be a bit malleable and quite strong. They can easily fit your phone and offers its some form of shock protection.

If you are looking for drop protection, the slim case won't give you that.

Slim cases usually come in a myriad of hues, styles, and forms. If your phone is in a slim case, it may be damaged to a large extent. You should consider going for those that more malleable bumper. They can be thicker to an extent to offer some form of drop protection.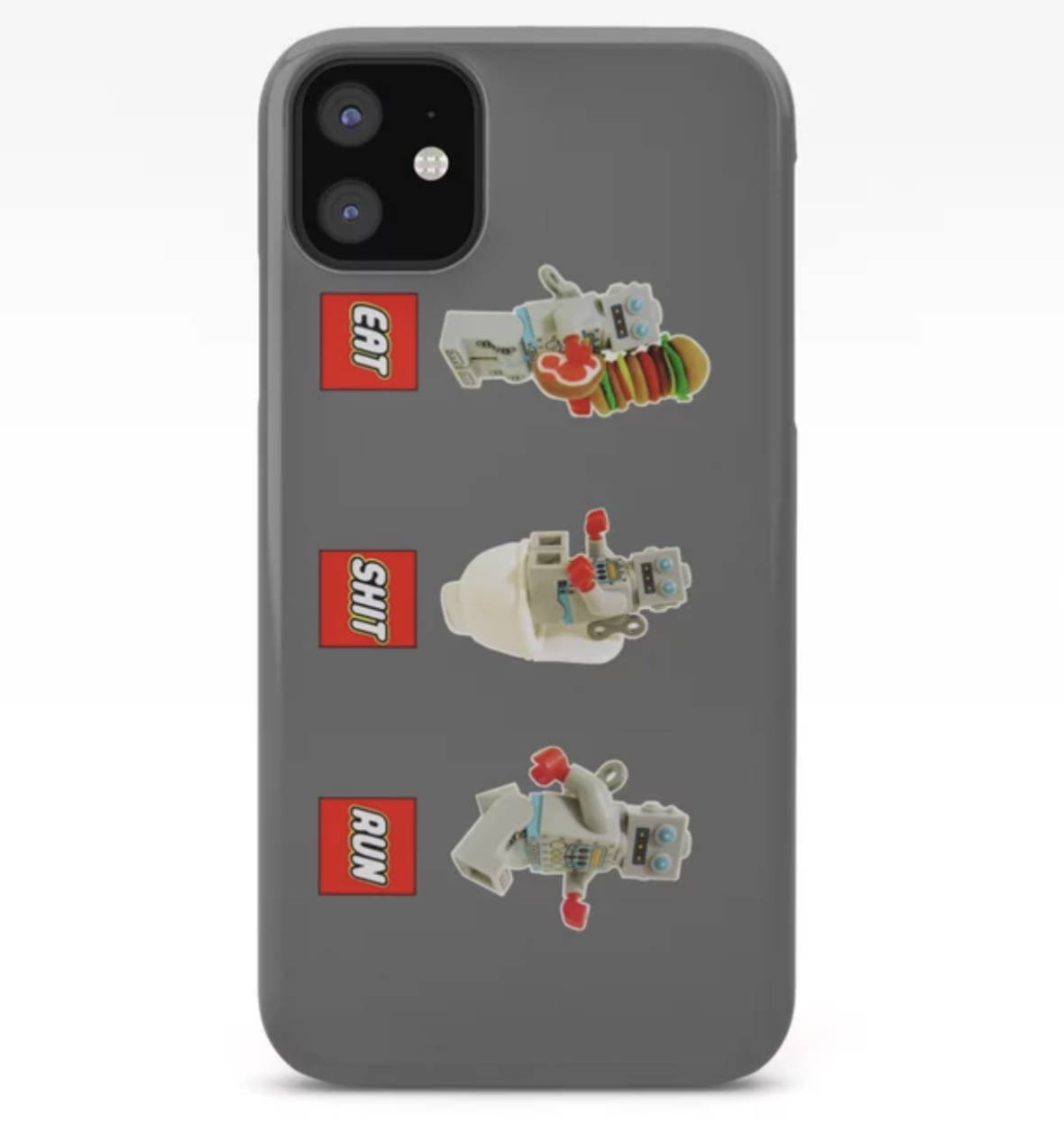 You can decide to go to for any of the following:
Mate,
Incipio,
Spigen,
Griffin,
Cruzerlite and beautify the one you go for.

Other types of slim LEGO phone cases you should consider having:
Lego iPhone Case By DriftWood7
LEGO Classic Space iPhone Case By Grant McDougall
LEGO Bricks iPhone Case By SnappyBrick
Lego Brick Patent 1958 iPhone By BumHugs
Lego iPhone Case By RikaKatsu
LEGO Construction Toy Blocks By Steve Chambers
Lloyd iPhone Case By webchow
Princess Unikitty YAY! iPhone Case By beffles
Lego iPhone Case By Danhabs13Embrace your wild side iPhone By StewNor
Lego Brick iPhone Case By muharko
Kai iPhone Case By webchow
Ninjago iPhone Case By baryeastword
"Lego anatomy" iPhone Case By Ramblas Design
Twin Ion Engine iPhone Case By William Rottenburg
Lego Storm Trooper on Orange By EllLang
1980-Something Nebula iPhone By earmato01
Lisa Frank Unikitty iPhone Case By jogress
80's Space Bricks iPhone Case By jasonps4
Space Astronaut iPhone Case By callmesera
Jay iPhone Case By webchow
Chris Pratt iPhone Case By dakotascarlett
Ninjago ninja iPhone Case By urcmendhem
Lego Tetris iPhone Case By Paul Diss

The wallet or folio cases are known to be cute to the eyes and affordable. They are awesome to the eyes and they offer an awesome level of protection.

This phone case is known to offer drop protection. They are known to come in premium leather, that's if you want class. A lot of these folio cases are known to be created using PU (polyurethane). This is also called vegan leather. Those cases made from this are known to smell a lot. These cases are known to have credit card part.

You can try out the following:

Nomad,
Nodus,
Noreve,
Piel Frama,
Incipo, andKnomo.
What To Look Out For When Buying A LEGO Phone Case

Have you decided to purchase a LEGO phone case? There are a number of things that you shouldn't take for granted while on the journey of finding the right case for your device.

It is important that you should do some comparison on different LEGO phone cases around before you settle on the one that you want. When you find the one that you want, you can visit different retail stores, either online and offline to see which ones offer the cheapest pricing. This ensures that you get the cheapest pricing.

It is advisable to try out eBay and Amazon because they are known to offer the cheapest pricing. It won't be a bad idea to do your own research to be sure.


While you are doing your research, please watch out for knockoffs. The fact that a place offers you the lowest price doesn't mean that it may not be a knockoff. It won't be a bad idea to purchase from a reputable vendor that has an image to protect.

There are some manufacturers that may give a lifetime warranty. This usually occurs when you purchase the case solely from the manufacturer. If you buy elsewhere, the warranty may not cover it.

Other things you should consider are:
The Type of Protection You Want,

Check Reviews,
Check The Features and so on.

Are you looking for a way to beautify your LEGO sets, Minifigures and so on? You should consider trying out our customized LEGO lighting bricks.