LEGO Minifigures - The Most-Popular and Rarest of Them
By

Nikita P.
/
March 25, 2020
LEGO Minifigures were introduced in 1978 and have since then become the most-beloved toys in the world. These Minifigures, also called "minifigs" are imaginative and educational collectibles, hence the high demand for them.

LEGO Minifigs are made from anthropomorphized plastics, made into original characters with clothing and facial designs. Each LEGO Minifigure series contain 16 different minifigs, some contain 9 while others have up to 22.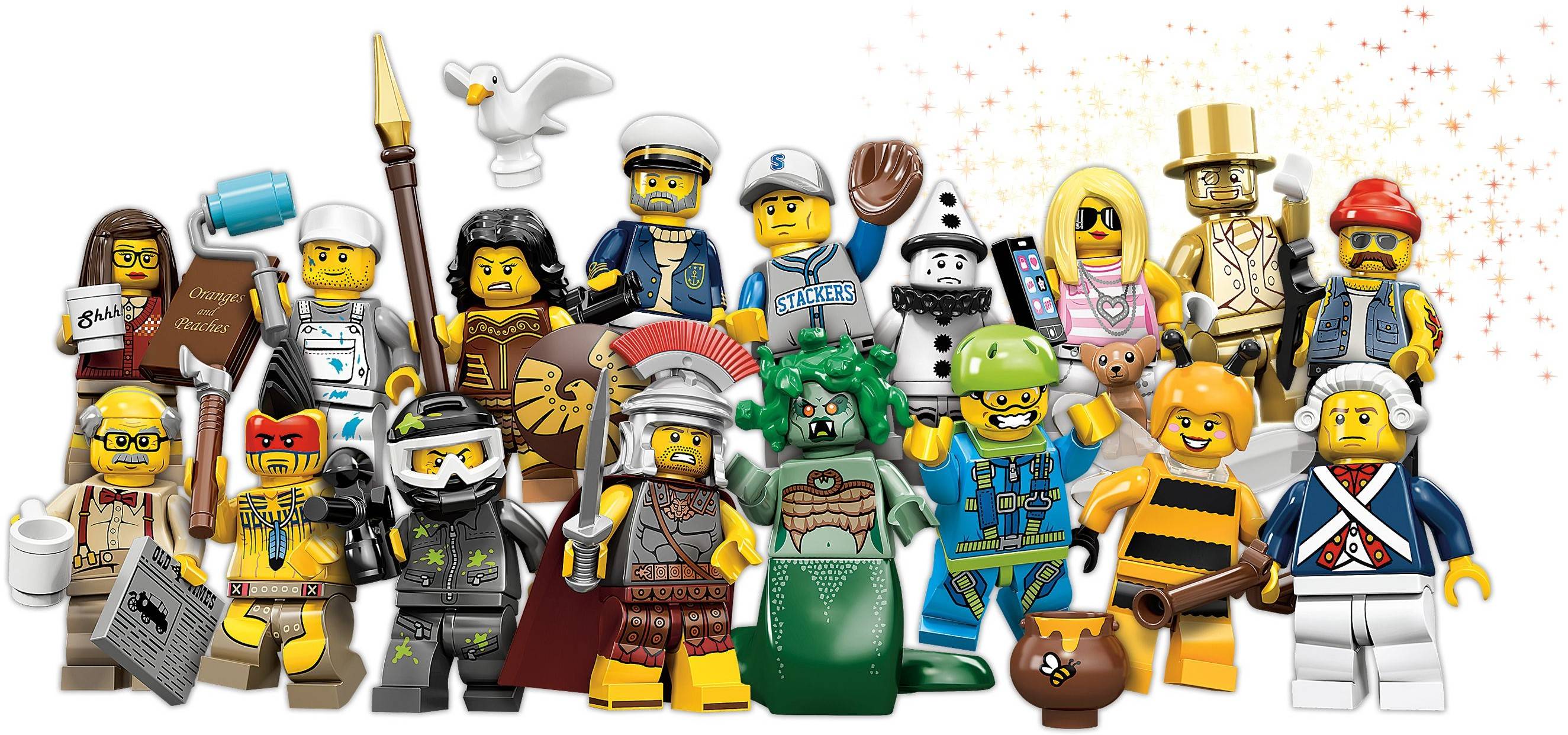 If you are looking to build your own LEGO Minifigs collection, we have created a list of the most popular and rarest LEGO Minifigures you should know about.

The Most-Popular LEGO Minifigures

The classic space astronauts belong to the Space theme - one of the most popular LEGO themes. These LEGO minifigs can be found on every toy shelf; this could be a factor of their imaginative design and play. These Minifigures are a way LEGO showed us that an engaging design can come in the simplest ways.


The Classic Astronauts have a simple design and were initially made available in red and white, and later in yellow, blue, and black. They were the first astronauts from the space theme released in 1978. The classic space astronauts had stickers in matching colors on their torso.

Few facts; They are available in 5 different spacesuit colors- white, red, black, yellow, and blue. The minifig designs have remained unchanged. These astronauts have air tanks, smiley faces, a rocket circling the moon as a chest emblem, and a one-color spacesuit.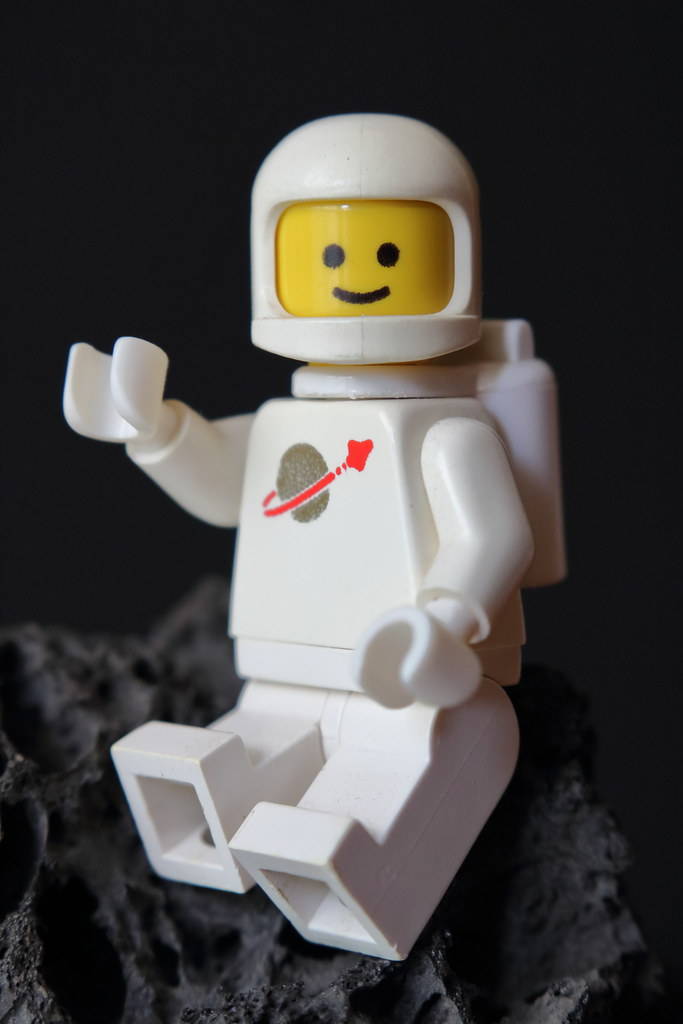 Indiana Jones is a popular LEGO Minifigure released in 2008. He is a professor and adventurer, and the lead character of the Indiana Jones theme. His custom outfit is a fedora, tan pants, flesh-colored face, a dark brown jacket over his torso, and a shoulder bag. Indiana Jones's most common weapon is a whip.


Indiana Jones Minifigure was named after a popular Hollywood movie character. LEGO Indiana Jones has a few different variations including the Regular with an Open-mouthed grin, Desert, Tuxedo, Grey suit. This Minifigure set is a favorite of many. It recorded a large sale and boosted LEGO profit robustly when it was released in 2008.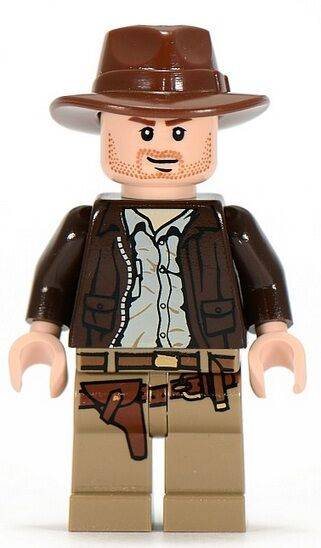 3. San Diego Comic-Con Superheroes
Superheroes are a big genre in entertainment. In 2012, LEGO created minifigs out of San Diego comic superheroes. Initially, LEGO made a limited edition series of only 1,000 pieces of four superhero Minifigures. The characters were DC comics' Bizarro and Shazam, Marvel's Venom and Phoenix.

The San Diego Comic-Con Superheroes were displayed on unique cards resembling comic book covers. A small brick was included in the design to help the superhero minifigs stand.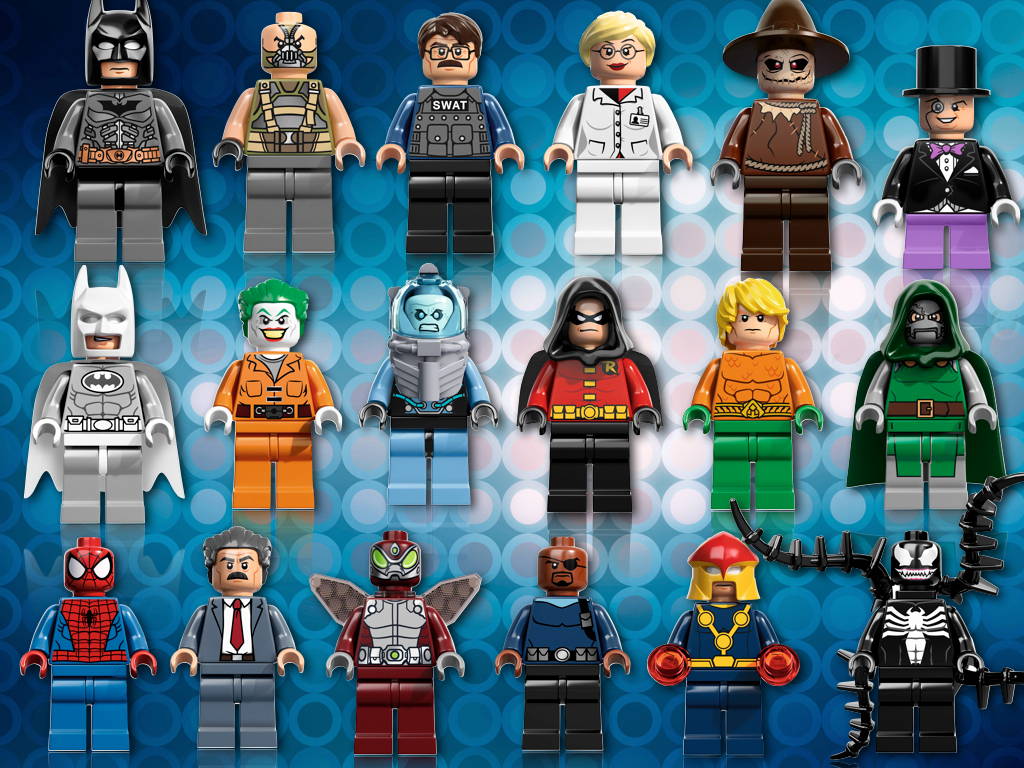 Blacktron is a set of rebellious astronauts of the space theme. The astronaut minifigs in shiny black uniforms are the scoundrels and thieves of the LEGO minifigs. They are stylish and intimidating, rather considered a step up from the simple design of Classic Space Astronauts. As the bad guys theme, it featured a large spacecraft- The Renegade.

LEGO released Blacktron II or Blacktron Future Generation in 1991. Blacktron II has a slightly different color scheme, which suggests an upgrade era between Blacktron I and Blacktron II. Blacktron minifigs were featured as prisoners on Space Police I.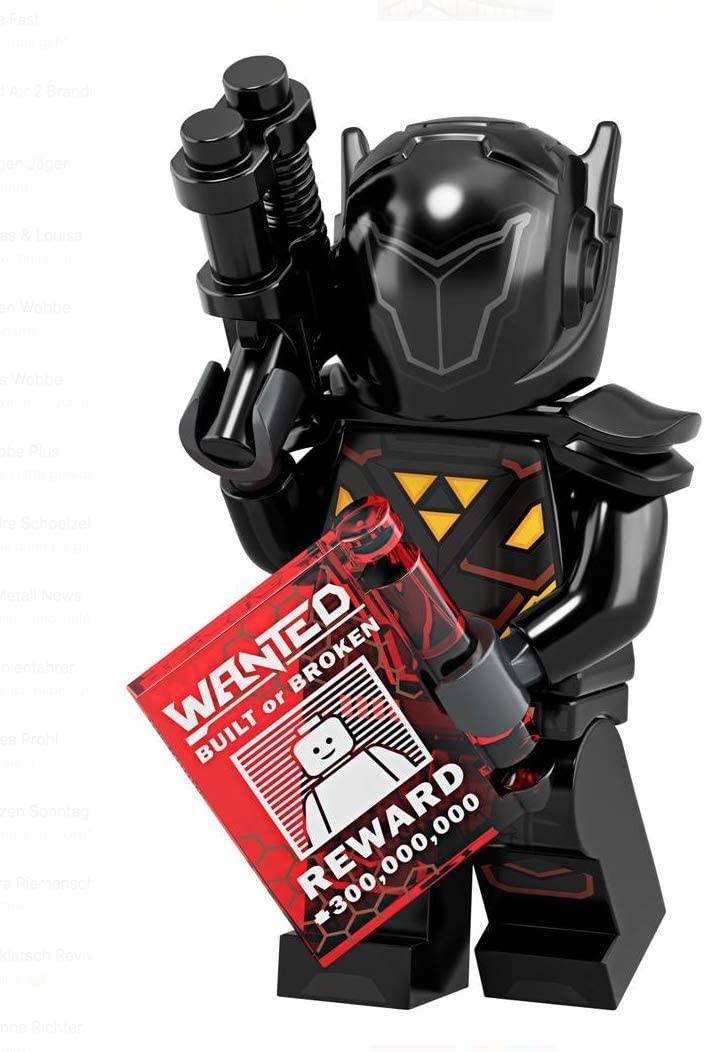 5. Mr. Gold Exclusive (Series 10)
Mr. Gold Exclusive: series 10 was released in 2013. It is an exclusive gold-chrome plated Minifigure, which is one the most popular and most wanted LEGO Minifigs. Although Mr.Gold is popular worldwide, it is rare because only 5,000 pieces were made.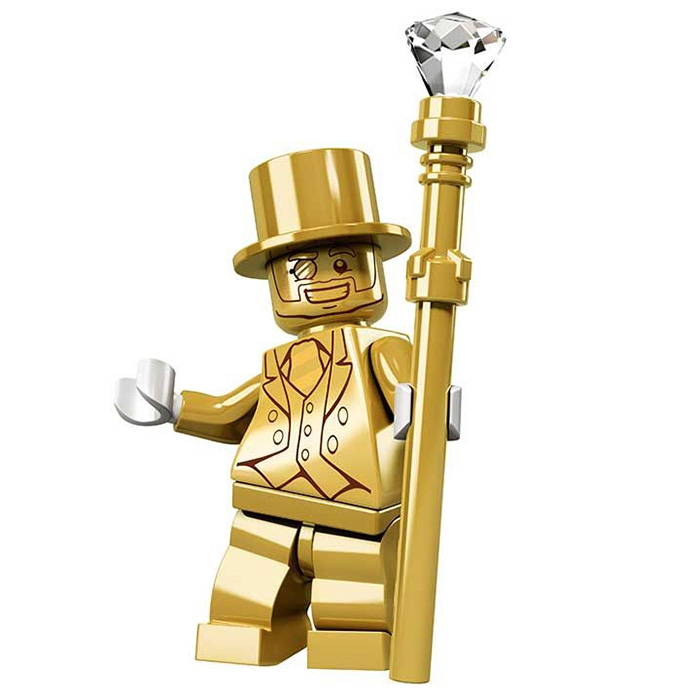 Darth Vadar, also known as Lord Vadar is a very popular minifig and one of the most interesting LEGO minifigs. It has featured in 17 LEGO sets, so it's quite popular. Darth Vader is a Star Wars minifig released in 1999, with 14 variations currently. LEGO designed this minifig to perfectly capture the attribute of the famous Star Wars character, Darth Vader.

Darth Vader minifig has a cute button and a removable helmet you can take off to see his adorable face. He made a cameo in Indiana Jones and has featured in all LEGO Star Wars Video games as the last lockable character (the hardest Star Wars character to unlock). Darth Vadar is loved by both LEGO collectors and gamers.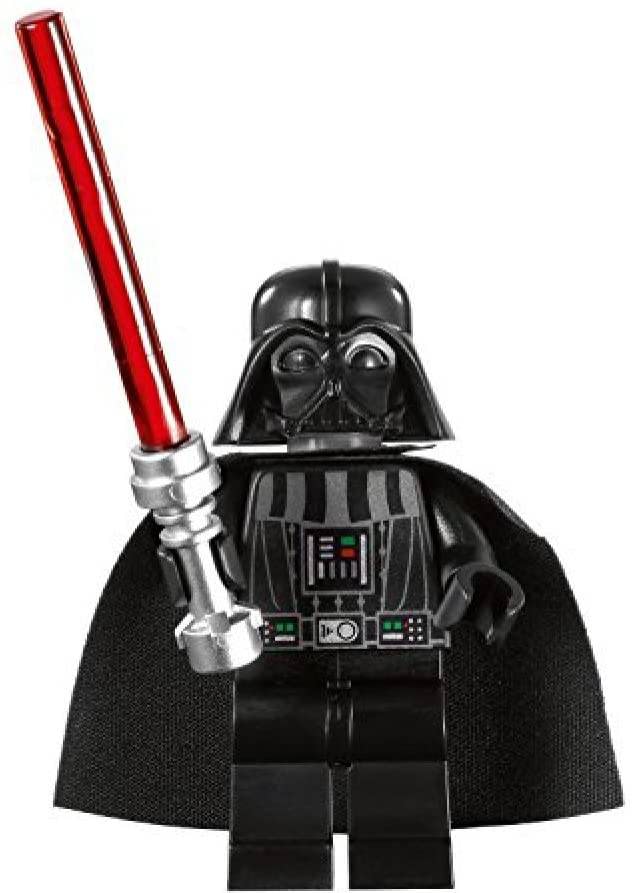 Luke Skywalker minifig was introduced in 1999 in the Classic Star Wars line. He is one of the major characters and the main protagonist. Luke Skywalker beats Darth Vader in the number of features as he has featured in 28 sets. He is the first Lego Minifigure to be licensed. LEGO has made up to 29 versions of Luke Skywalker since 1999. The popularity of Luke in Star Wars made it a popular gift among Star Wars fans.
Luke Skywalker made a cameo in Indiana Jones (The Original Adventure) as one of the five hidden characters to be found in order to unlock Han Solo. He also featured in The Video Game and LEGO Star Wars II as The Original Trilogy Tatooine, with a variant appearance.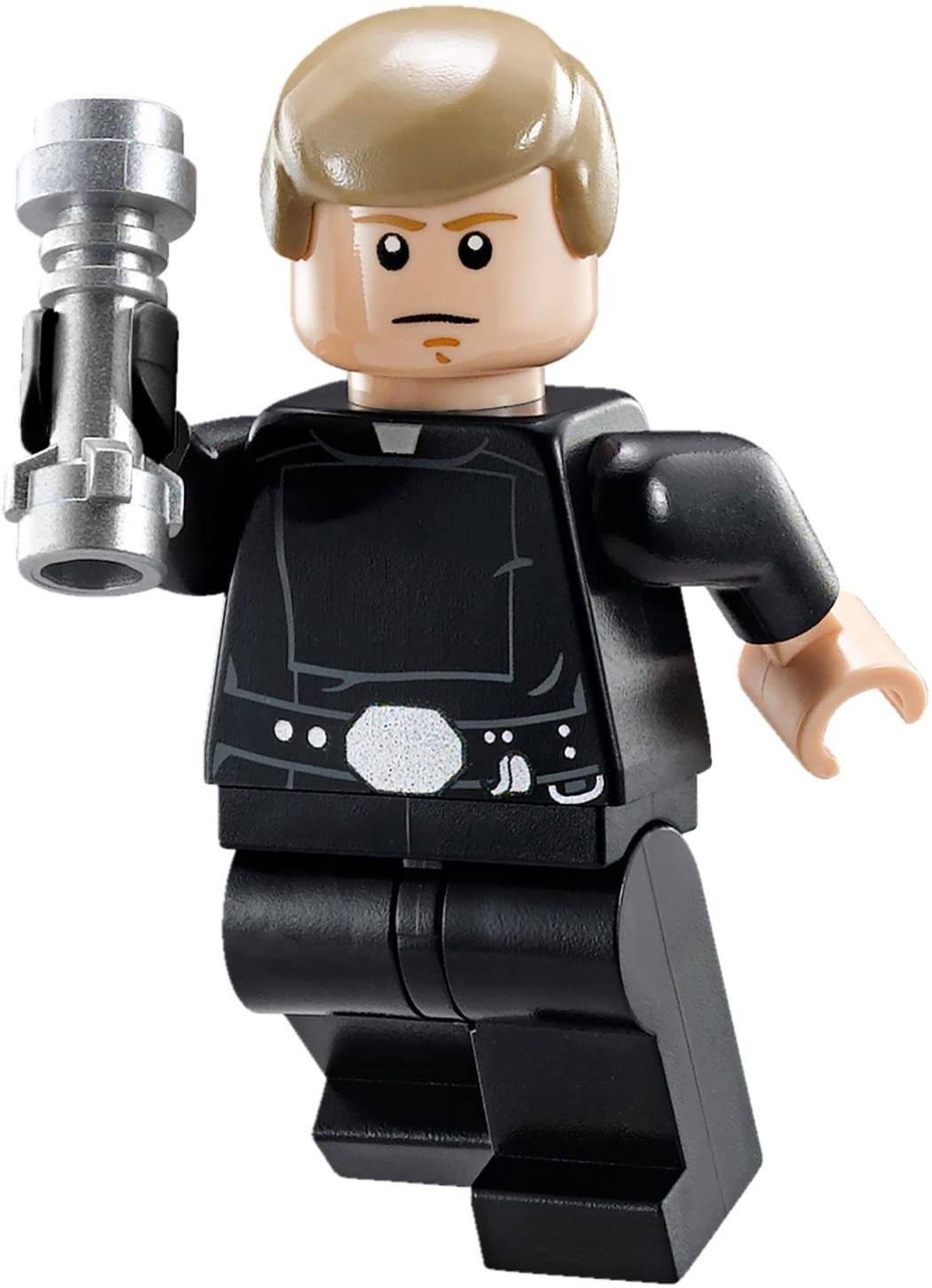 Black Falcon belongs to LEGO's Castle theme, which featured two great factions; the Castle Soldier and the Black Falcons. The Black Falcon is the faction with the coolest designs; in black, blue, and silver.

Black Falcons were introduced alongside the Crusaders in 1984 when LEGO did a relaunch for their Castle theme. One of the first sets of Black Falcons released included a 6073 Knight's Castle, which was smaller than that of the crusaders- the 6080 King's castle.

The Black Falcon soldiers had helmets, arms and legs, a crested blue torso, and a black/white falcon. The knights wore a breastplate torso in either blue or black and a fixed face grill helmet. The Black Falcon owned two castles and a small wall segment.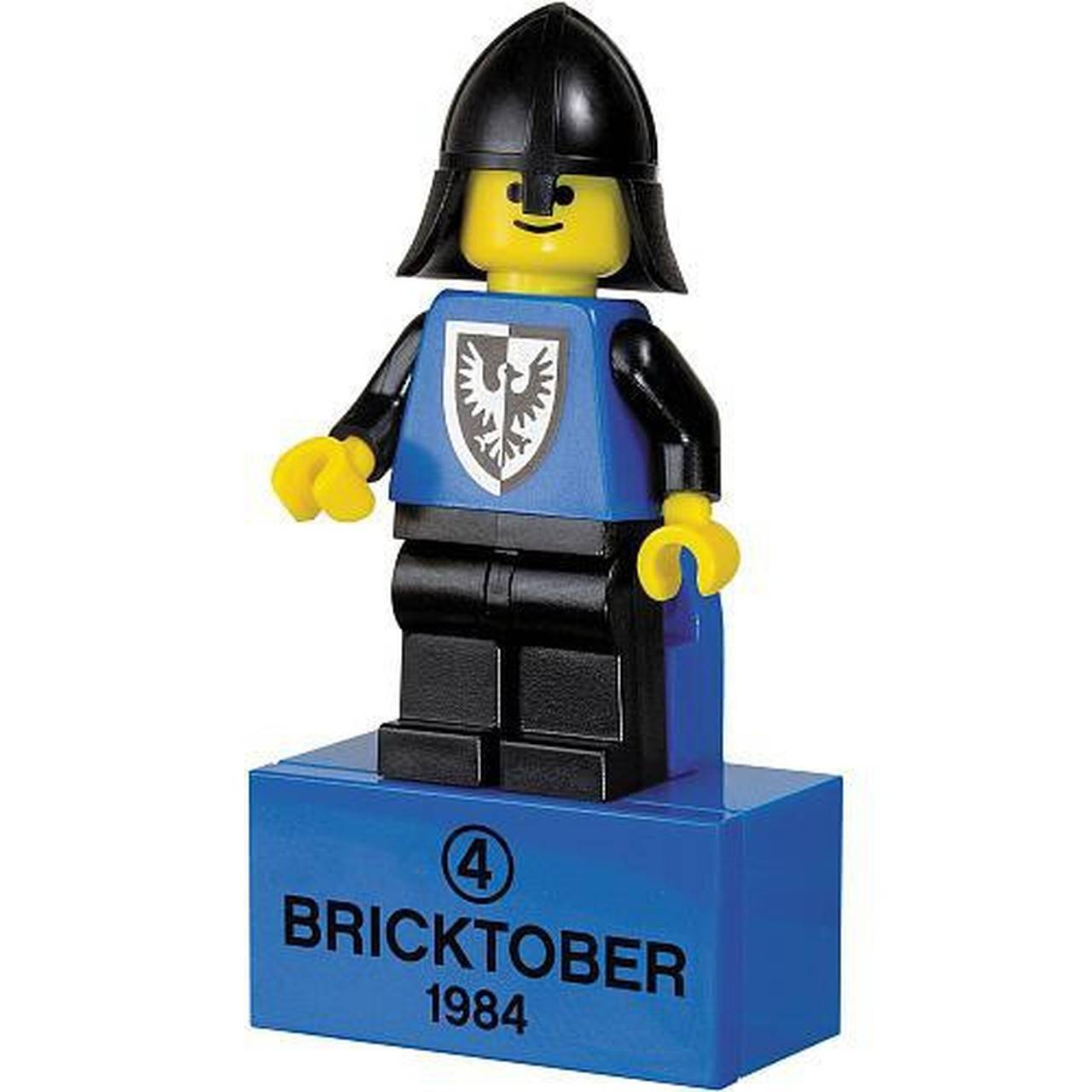 Here is the list of rare LEGO Minifigures:
These Minifigures are the rarest of them all. Only two pieces were made and enclosed within an exclusive Boba Fett set. The two pieces were given away at the 2010 San Diego Comic-Con. Each of the 2 sets contains a sterling silver minifig and gold plated one. The fact that only two pieces of this Minifigure were produced made them the rarest LEGO Minifigure to date.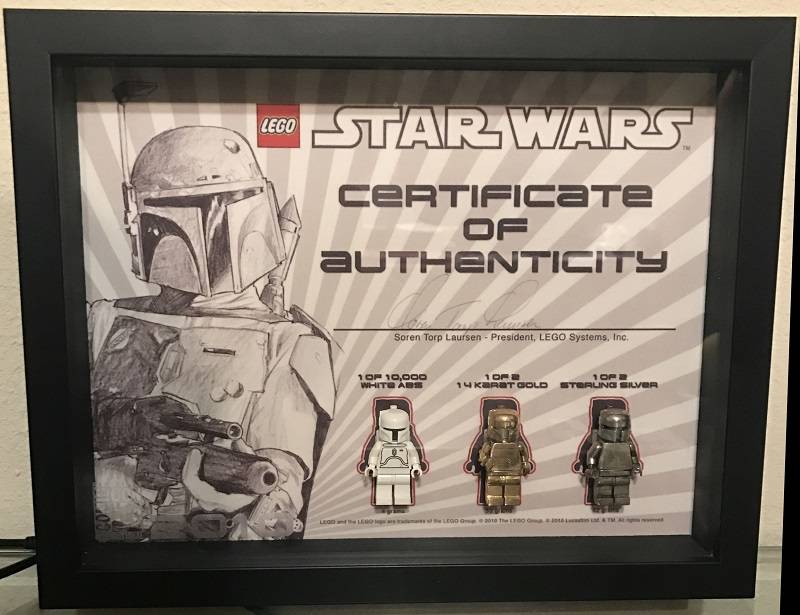 2. Mr. Gold Exclusive (Series 10)
In 2013, LEGO released Mr. Gold; Series 10, an exclusive gold plated Minifigure. Only 5000 pieces of Mr. Gold Exclusive was made worldwide, making it one of the rarest LEGO minifigs known. He is almost completely golden, except his white hands. He is shinning and golden from the top of his golden hat, golden face, golden torso, golden tuxedo, to his golden legs.

Mr. Gold was made to celebrate LEGO 10th Minifigure theme. It is the second minifig to have a name. He is also the first and probably the only minifig to wear a golden hat. He holds a staff that has a diamond at its top. Everybody wants Mr. Gold, but only a few can have him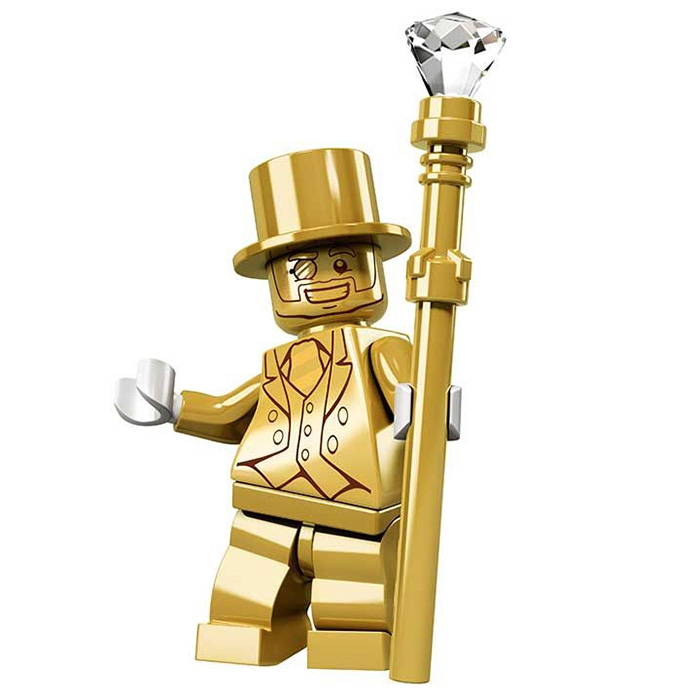 Black Suit Superman Minifigure is an exclusive set released in July 2013. Only 200 of these Minifigures were given to the raffle winners at the San Diego Comic-Con. Aside from the 200 pieces won in 2013, no one knows how to get hold of these black-suited superheroes. Unless any of the winners are willing to sell.

The Black Suit Superman Minifigures of LEGO had black and silver colors that made them stand out from the regular blue, red, and yellow versions. The fact that only 200 pieces of the Black Suit Superman were made, and for the winners at the Comic-Con made it a rare one to find.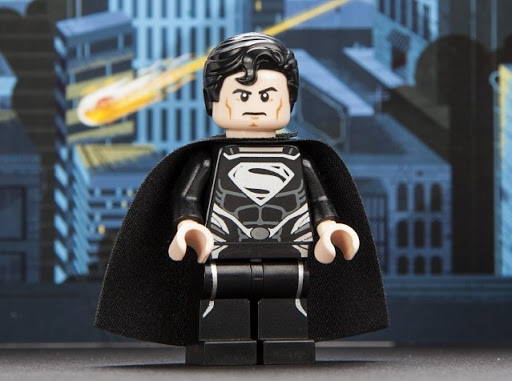 4. Iron Man (2012 New York Toy Fair exclusive)
The New York Toy Fair Iron Man was exclusively made as a promotional Superheroes set to be given away at the fair. Only 125 pieces of this set were made in 2012. The set was designed with a special comic book version that is exclusive to the set. The Iron Man Minifigure has a more serious facial expression and wore printed helmets ( different from the ones on other Iron Man Minifigure). The overall printing on this exclusive set differentiates it from other Iron Man sets.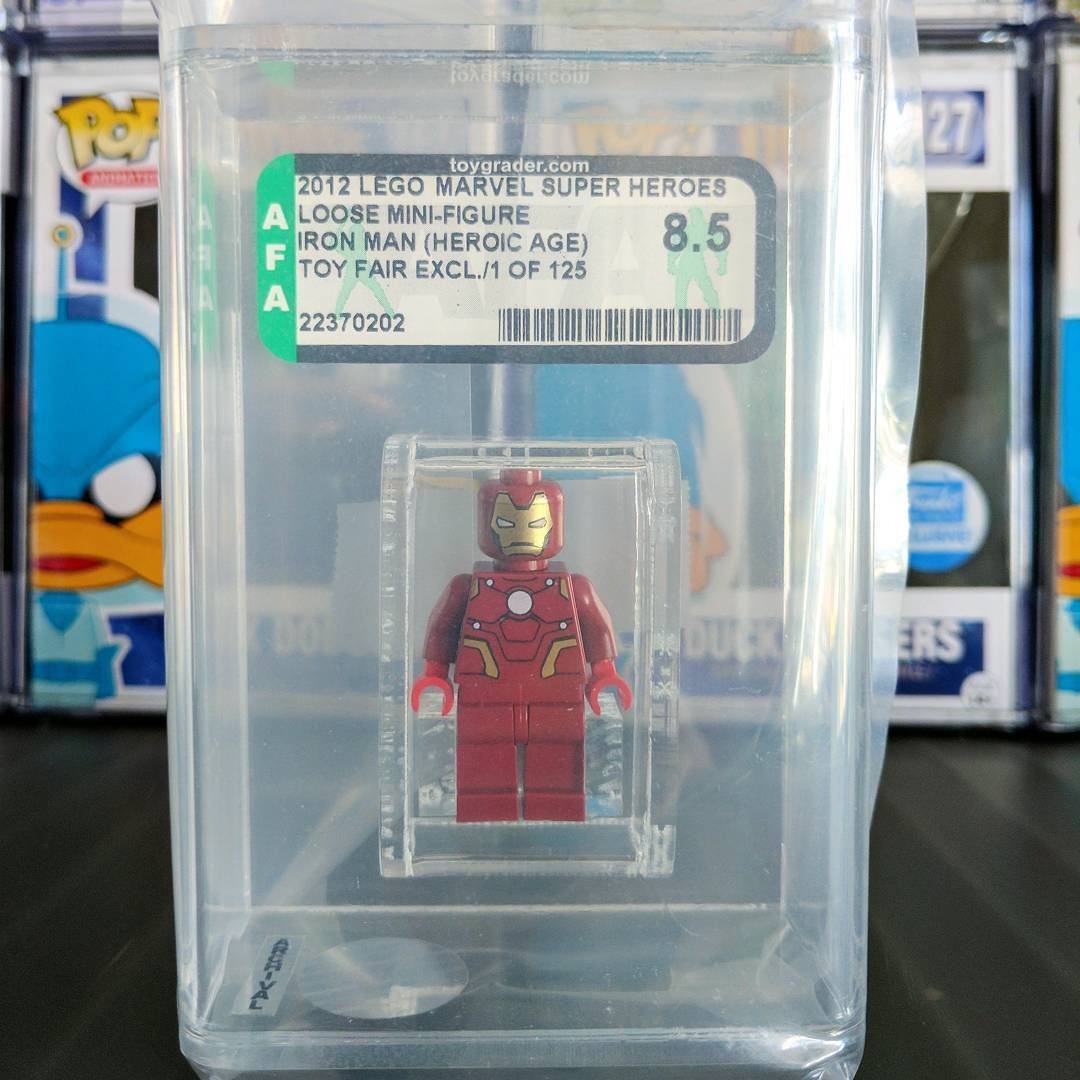 5. Captain America (2012 New York Toy Fair exclusive)
This set of Captain America was made in the same year as the exclusive Iron Man. Only 125 pieces of Captain America minifigs were also made and handed out at the 2012 New York Toy Fair exclusive. These minifigs have white eyes similar to the exclusive Iron Man minifigs, which is one of the ways in which they are different from other Captain America sets. The exclusive Captain America is a collector's item and a very rare one at that.
Indeed, LEGO Minifigures are imaginative creatures. LEGO has given us the best toys and games from bricks and blocks to famous Hollywood, superheroes and comic character figures. It's no surprise both children and adults love to play LEGO.