LEGO Night Mode Lighting Kit
Few days ago, LEGO® World started in Copenhagen today. We got to find out that LEGO is about to release a brand new product called the LEGO Night Mode.

These lighting kits are to act as lighting kits for those LEGO sets that have been released in the past.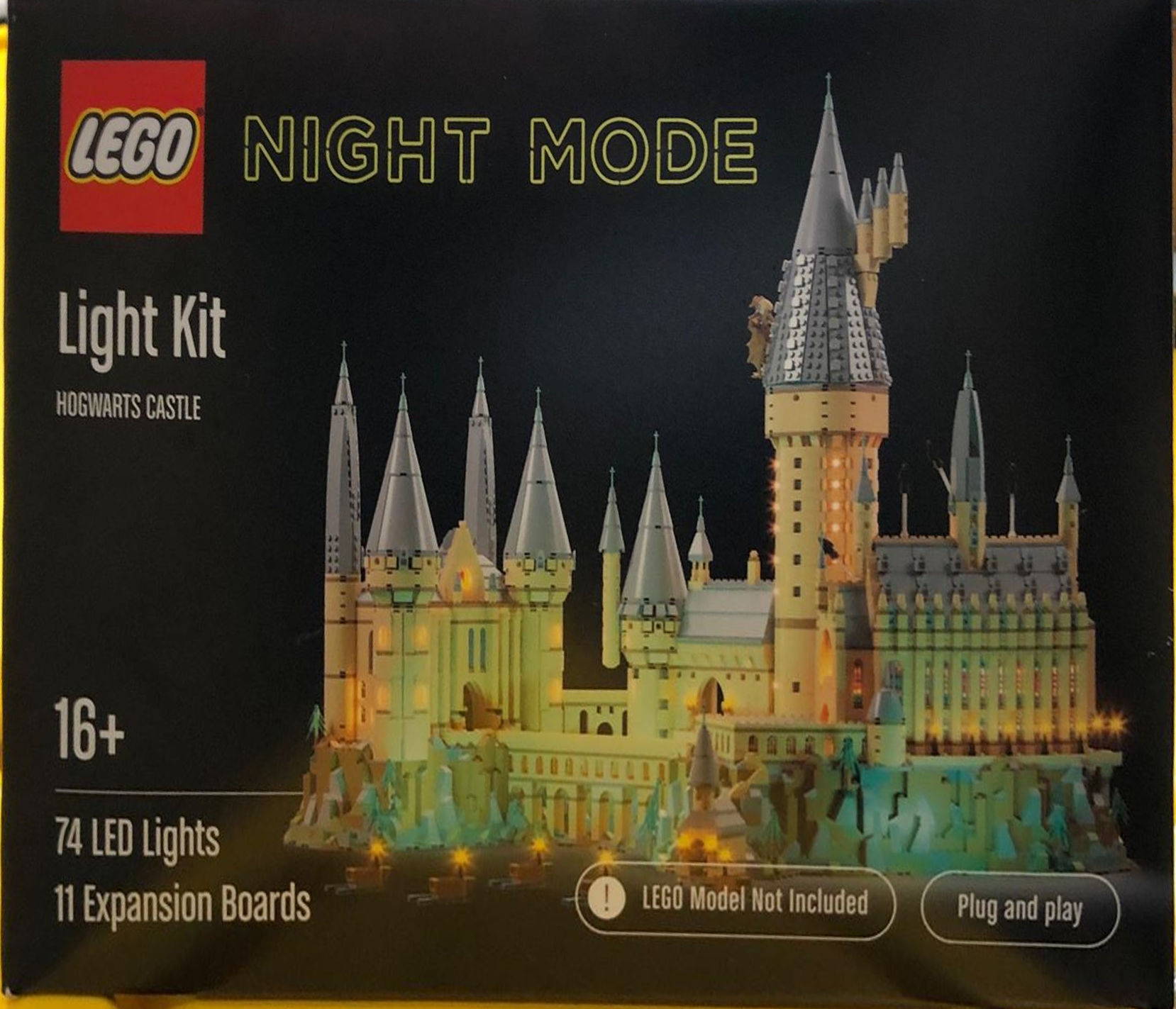 It is important to note that these kits are not yet in the market, as they are merely under test. It is under construction and analysis with the LEGO Lead User Lab.

If everything goes as planned, the LEGO Night Mode kits should be released later on. 

For now, the kits are merely in the stage and do not fall under a prodigy launch according to the LEGO User Lab. These kits were been displayed during the LEGO World Copenhagen, and there are a lot of pictures of this set filtering the LEGO universe. No one knows when they will be made available or if they will ever be made available. If the tests do not go as planned, the LEGO night mode may be scrapped. 

A lot of fans have been clamoring to purchase these lighting kits.

There are a lot of small businesses producing similar lighting kits like the one described above, and we are one of them. We offer similar lighting kits for different sets that bear resemblance to the night more lighting kits. 


The LEGO Lead User Lab has decided to work with small businesses like mine to either see if we can be absorbed or if we can be supported as independent businesses.

While you wait for LEGO to release the night mode, which they may never do, you can decorate your sets with our customized lighting kits. 

Our lights have the same qualities as those seen in Light my bricks. Apart from that, they are more affordable than those seen anywhere else. Do you want your sets to shine bright like a diamond? Do you want a high-quality lighting set that will leave your sets, Minifigures, Brickheadz, and so on, looking like a million dollars? Call us today. 

We have customized LEGO lighting bricks for different LEGO sets. 

What type of set do you have? Does it fall under Technic theme? Is it a Modular building set? There is a great chance that you will see the right one for that set. 

We are known to offer high-quality LEGO lighting bricks to fans of LEGOs. We understand that every set churned out by LEGO is top-notch, and that is why our lighting sets are of high quality too.

Instead of spending a lot to beautify your precious sets with lighting bricks from elsewhere, talk to us today. Our lighting bricks are innovative and of awesome quality. With us, you don't have to break the bank to get the right lights. 


Go through our catalog and make your choice. If you have any issues, contact us, we will love to hear from you. 
---