History Of Lego: The First LEGO Set
I played with LEGOs from as long as I could remember and I have always wondered when LEGO came into existence. I know that it predates my existence, but by how much is what I didn't know. This was one reason I embarked on this journey to find the history of LEGO, first Lego set and how it all began. 


LEGO is said to have started in a Danish carpentry workshop during the early 1930s. From that time to now, it has continued to blossom beyond our expectations. If we are talking about a toy line that has outshone Barbie, LEGO will come up. It is rare to see any kid or adult that hasn't heard of the toy series. You can come across different LEGO products and when services like LEGO MOVIES, LEGO VIDEO GAMES, LEGO RETAIL STORES, LEGO BOARD GAMES, LEGOLAND THEME PARK, as well as LEGO Serious Play.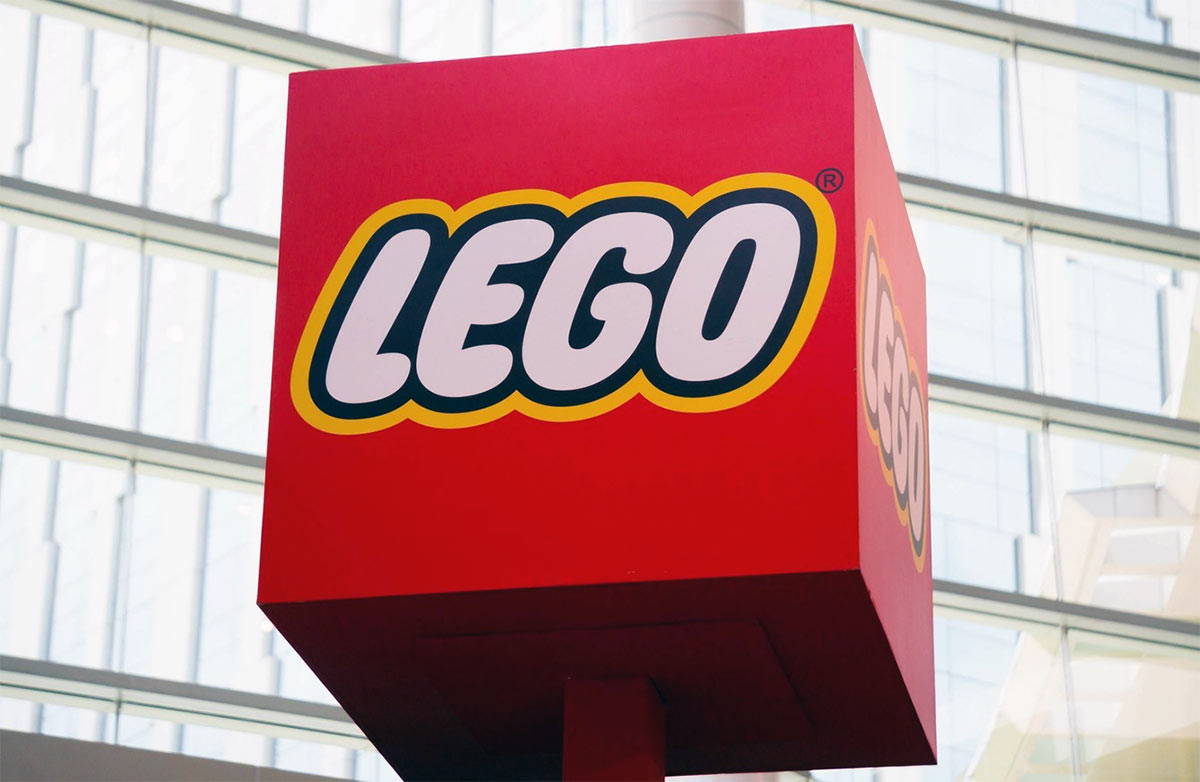 This company came into existence and has continuously affected different aspects of different cultures. Not minding that the company has grown tremendously, it is still privately held. It is not traded on any stock exchange. It is a wonder how they could expand to almost all corners of the world, and still be traded privately. 

LEGO's Marketing Skills - How It Started
Well, LEGO's marketing skills are top-notch and are currently being studied in schools. We can't help but say that one reason the company has succeeded is because of the fact that they have a team of geniuses at their beck and call. 

It has been said that this company started out in Denmark, in a carpentry workshop. It was run by Ole Kirk Christiansen. This Carpenter decided to own a workshop and start operating as a carpenter in the 1910s. This carpentry shop had been in existence before he bought it. It is said that the carpentry shop came into being in 1895.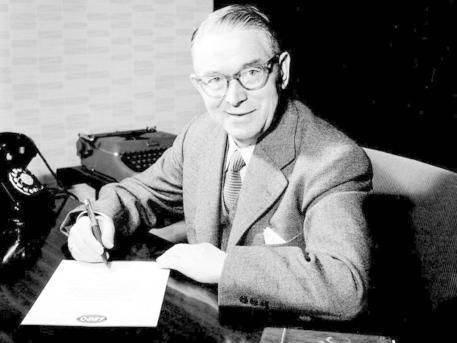 The aim of the shop was to provide woodwork services to clients from around the region. They made different types of furniture. If you were looking for top-notch furniture, you had no choice but to patronize this shop. Apart from that, they were involved in the building comes. 

In 1924, it is believed that this precious carpentry workshop was burnt to ashes. The fire started and burnt harder because of the wood shavings that abounded in the shop. 

Kirk decided to build another carpentry shop, but this time, it was bigger. He wanted to enlarge his coast and the number of works that he did. 

When he did this, the Great Depression came knocking, and this made Kirk lose a lot of his clients. When there were no longer big projects, he decided to take on smaller ones. 

What he did was create smaller models of the wooden products that he made, to form as a design aid. He created smaller versions of ironing boards, stepladders and so on. When he saw how cute they were, he decided to veer into the production of toys. 

When 1932 came along, Kirk began the creation of wooden toys for kids. Some toys that he made were trucks, cars, pull toys, piggy banks, houses and so on.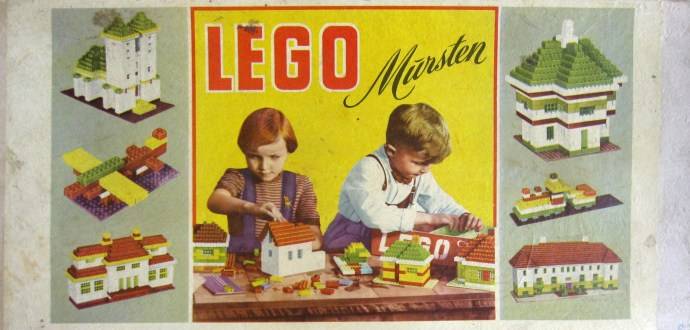 Since it was during the Great Depression that he started making these toys, they were not as profitable as he would have wished. 

To buy the toys for their kids, some farmers were known to exchange their foods for toys. It was traded by barter exchange. Kirk didn't stop creating normal-sized furniture but he combined them with the creation of toys. 

When the yo-yo trend happened in the mid-1930s, Kirk benefited greatly from it, until people lost interest. To ensure that waste was clamped down to the barest minimum, Kirk decided to refurbish those remaining yo-yo components to toy trucks' wheels.

When his son grew older, he started to work in the carpentry shop, and he is seen to be one of those that propelled the existence of this company. 

Kirk decided to hold an internal competition for his workers to come up with the perfect name for the company. This occurred in the mid-1930s, and the winner was to take home homemade wine.

Many of the workers went for the name, Legio, which was meant to take the form of "Legion of toys". Some went for 'Lego', which meant "play well" in Danish. 


After some time went by, the company realized that the word, "LegoI put together" meant "I put together" in another popular language, Latin. Kirk loved the name, Lego, and decided that all his products would bear that name. 
When the Second World War was over, Denmark had a lot of plastics in existence and this made the company decide to buy a plastic injection molding machine. This change was made in the year, 1947.
A truck was created and it is said to be amongst the first modular toys. You could assemble the pieces together and take them apart. You could assemble them again.
Kirk and Godtfred decided to do some research in other companies in existence then, and one of them was Kiddicraft. They bought some plastic bricks that had been made by their competitors and divided to analyze them.
Hilary Fisher Page was the designer of the building blocks for Kiddicraft. He had sought for it to be patented by him. The plastic block was one that had four studs on it to ensure that another one could be placed on top of it effortlessly.
LEGO decided to start creating bricks that were similar to that of its competitors. When they did, they christened the bricks, "Automatic Binding Bricks." Those bricks were created using cellulose acetate. They were fashioned to look like the standard wooden blocks, which were easily placed on top of another one. They were made to fit effortlessly, though they were not held onto one another in a tight manner.
The company decided to call these bricks, 'LEGO Bricks' in 1953.
The Change To Plastic Bricks
When plastic products were being sold by the Group, a lot of clients didn't fancy them. They preferred metallic or wooden toys because they felt that they lasted longer. Do you know that most of the shipments sent by the company was sent back because they refused to sell?

During the mid-1950s, Godtfred was already LEGO's junior managing director.

One day, he was talking with a buyer that was not in Denmark and a thought came to him. He could make a string of toys or your series, with a lot of toys that were related been made. 

When he analyzed the products that they had on the ground, it dawned on him that using plastic bricks would make the process easier for the system or series go work

This made LEGO churn out the "Town Plan" in 1955.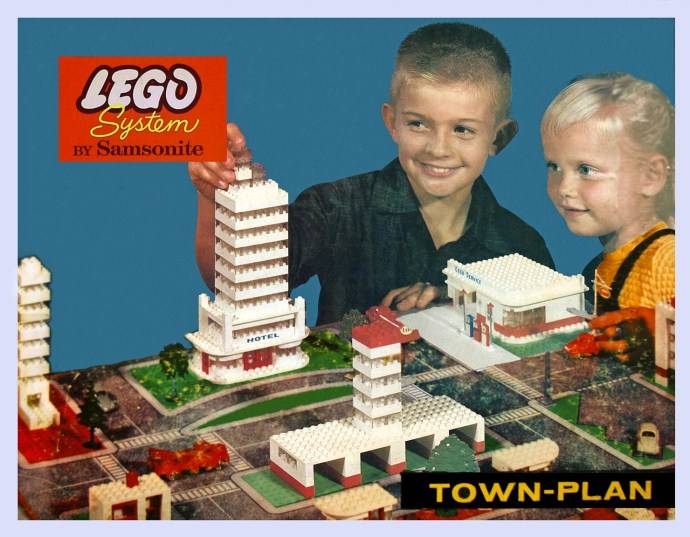 When he churned out this system, there was an increase in sales for them. People embraced it in a moderate manner, but there was a snag with it. When you look at its technical aspect, you had no choice but to notice its ineffectual "locking" ability. It was not as flexible as many people wanted. 

To improve this snag, LEGO decides to make use of hollow tubes underneath the brick. These changes were made in 1958. 

With this alteration, it was able to have the needed base support, allowing it to be a lot flexible and bask in awesome locking ability. 

LEGO decided to patent this design, and other designs to prevent competitors from using them. In 1958, Kirk died and Godtfred became the new owner of the firm. 

Fire decided to visit LEGO's warehouse again and many of the wooden toys that were in existence were fitted by the fire. This made Godtfred make the decision of throwing away the production of wooden toys and go for plastic solely. Then, a lot of clients were embracing the plastic toys. 

When this occurred, Godtfred and his brothers, Gerhardt had a serious misunderstanding. They resigned from their father's company and decided to create their own firm, " Bilofix."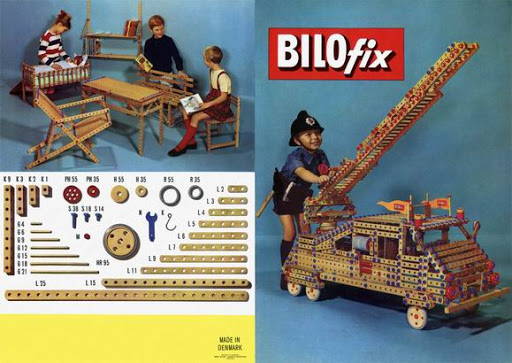 When the year had come to an end, LEGO had close to five hundred workers. 

When the early 1960s dawned upon the world, the company decided that they wanted to gain a market share in North America. There was an issue with that plan. They didn't have the right logistical capabilities to achieve this feat. 

The company decided to strike a deal with another company, Samsonite. The latter was allowed to create LEGO products and sell them to those in North America. 

In the early 1960s, the first-ever LEGO wheels were manufactured. The company had decided to increase the capability of the vehicles that it made. 

Within that era, the company decided to create toys that were meant for those that we're currently in pre-school. 

When 1964 was upon us, the material that was utilized in the creation of the bricks, cellulose acetate was tossed away. The company decided to go for a more stable material, acrylonitrile butadiene styrene (ABS plastic). It is even used up to the present day. 

This is because ABS is not dangerous and is not easily discolored. Users don't have to worry about it being warped. Apart from that, it is known to be resistant to a lot of chemicals, salt, acids and even heat to a large extent. 

The company catering to North America for LEGO, Samsonite, didn't make this alteration during the time that LEGO did. They utilized some amount of cellulose acetate in what they created. 

What was the first lego set?
Once the mid-1960s was upon us, LEGO decided to add guidelines to the First LEGO set that it made.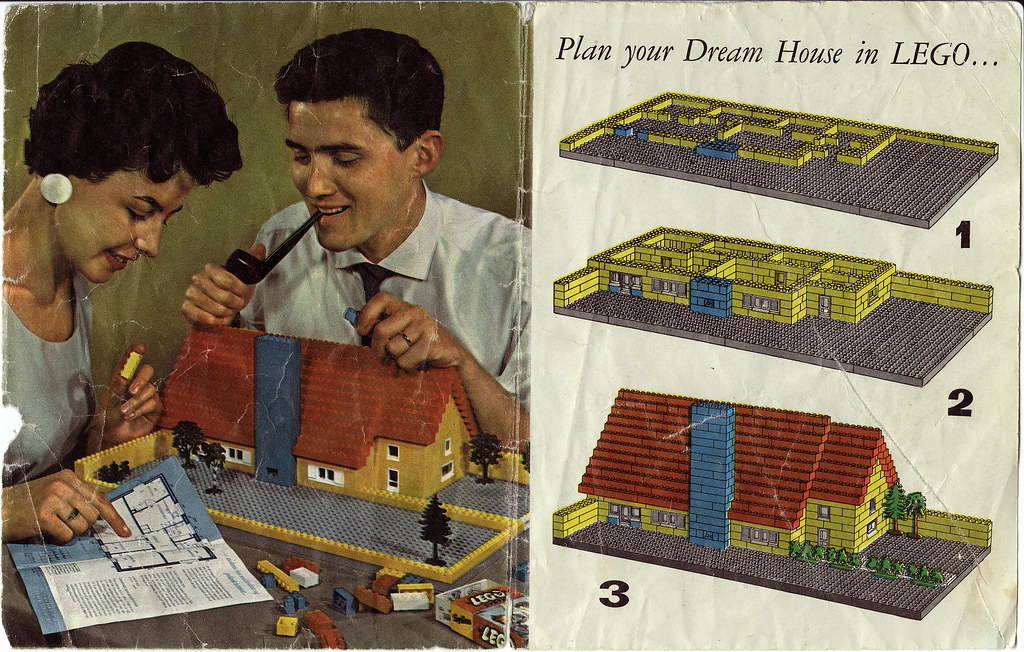 We won't be wrong if we said that the LEGO train system is a very lucrative series made by this company. It was first created in 1966.

When it was made, it had rails, 4.5- volt, battery box, as well as a motor. 

To commemorate the success of LEGO, the company decided to create Legoland Park in 1968. This was created in the home town of LEGO, Billund.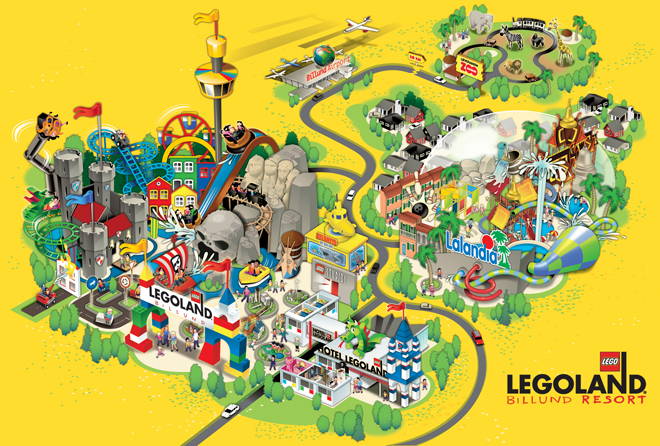 This park had a lot of incredible features that depicted LEGO and its products. They were created using solely Lego bricks.

When it opened, it had gotten 625,000 visitors in only one year. 

Now, it has millions of visitors annually and expanded to close to ten times its initial size. Who wouldn't want to go to the home town of LEGO?

LEGO decided to churn out the Duplo system in 1969. They were made to be a lot bigger than the LEGO bricks to ensure that kids could effortlessly play with them. LEGO didn't want kids choking or getting injured by tinier bricks. 

The Duplo bricks could easily fit the LEGO ones. They were loved for their compatibility. Both were designed in such a way that smaller kids could easily transition to having LEGO bricks when they were older. 

LEGO got the name, Duplo, from Latin. It means double.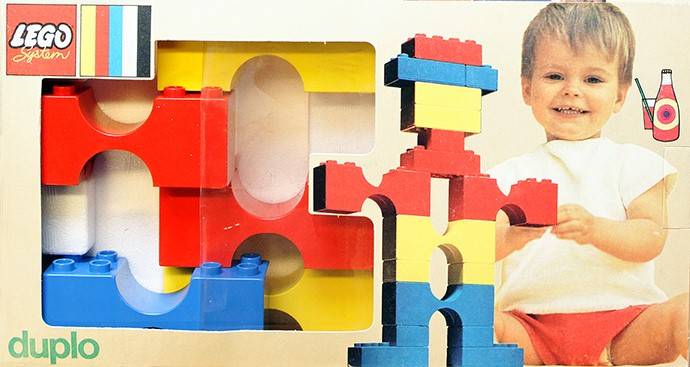 As the twentieth century moved, the company continued to improve its creation of toys and how they were marketed. 

LEGO decided to create a market for girls by creating dollhouses as well as female furniture. 

You could also see ship sets and even boats in 1972. Godtfred's son- Kjeld- became a member of the management circle during that era. This came about after he had earned some business degrees in Denmark and Switzerland. 

LEGO has moved on to be the best producers of toys, with state of the art manufacturing and research facilities. 

LEGO didn't come into existence today. It has been around for decades and will continue to be in existence. Now, that you know the creation story of this company, you can tell that we are a part of a legacy. 

Do you have First LEGO SET that you  want to beautify? You can do this with customized lighting bricks. Talk to us today. 

Read more about "Upcoming Lego sets 2023". 
---
6 comments
---
---