All LEGO Ideas sets that are rumored for 2023!
By

Mark Gini
/
June 29, 2022
As LEGO fans eagerly await the arrival of 2023, it's a monumental year that promises to captivate enthusiasts worldwide. With a rich history of imaginative play, LEGO Ideas Sets have become a cherished part of countless childhoods and continue to inspire creativity in individuals of all ages.

In the spirit of innovation and community engagement, LEGO enthusiasts had the opportunity to participate in a remarkable tradition leading up to the new year. They shared their imaginative ideas for their dream sets, contributing to a staggering number of suggestions from passionate fans across the globe.
Among the thousands of heartfelt submissions, a rigorous selection process ensued, resulting in the realization of a mere 43 sets that will make their debut as the highly anticipated LEGO Ideas Sets 2023.
This exclusive collection represents the epitome of creativity, combining the dreams and aspirations of LEGO enthusiasts with the expertise and craftsmanship of the LEGO design team. From intricate models to imaginative playsets, each set embodies the essence of the LEGO experience, delivering endless hours of joy, exploration, and building possibilities.
As LEGO enthusiasts gear up for the new year, the anticipation for LEGO Sets 2023 is at an all-time high.

These statistics and the collective passion of LEGO fans around the world guarantee an extraordinary year ahead, filled with boundless imagination, construction, and the timeless enjoyment that LEGO sets bring to both young and young-at-heart builders.

Since the beginning of this year, thousands of Lego fans have already put out a series of upcoming Lego Sets 2023 they would love to see next year. These Sets can currently be seen on the Lego ideas website. There you get insight into what Sets you can expect next year.

But you may be wondering how exactly the Lego ideas Sets are suggestions work if you can enroll, and how many Sets can be picked from the all submitted collection.

This Blogpost will give answers to that question.

Also, you would get a list of Sets likely to be seen next Year based on statistics. But first, though, how do Lego ideas work?

Let's find out.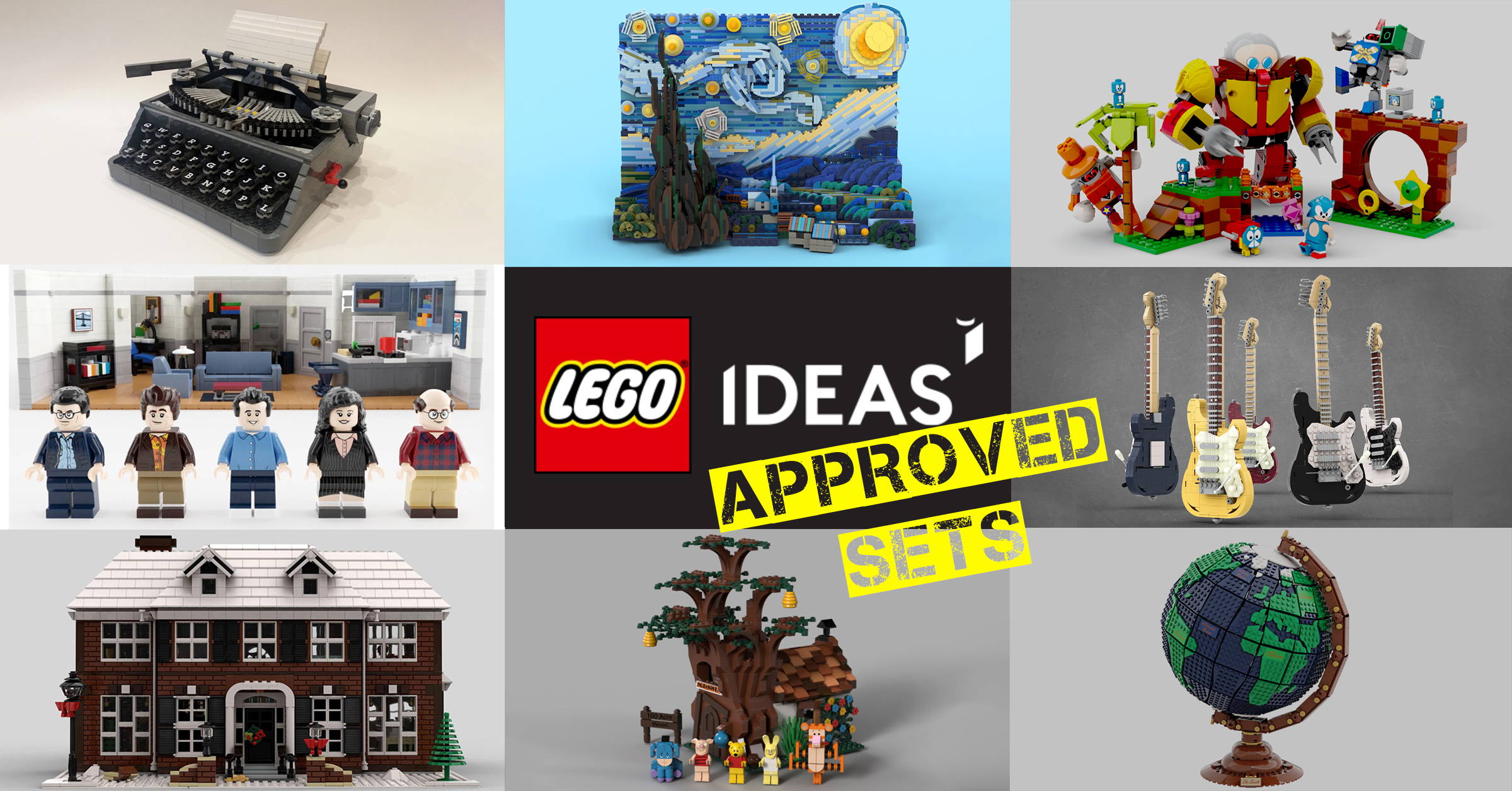 As the name suggests, Lego ideas are a Lego group partnering with Lego. Their goal is to build audience engagement by allowing them to decide what's Sets they would love to see produced.

But, the Lego ideas 2023 team goes further by enabling the audience to design their dream Set. It's an open ballot, and any fan can participate by either creating their dream ideas Set for the competition or voting in support of Sets they would love to see designed by the Lego team.

Now, if you have a Lego Set you would love produced by the Lego team, you still have the time to engage in the competition. How? Simply go to the Lego ideas page and register. And the good news is that if you register now, you will have until the end of July to submit a project.
Once you have submitted a project, you would need to wait and see how many supporters your Set would have. If a Set has a maximum of 10000 supporters at the close of Set submission, the Set will go under review by the Lego ideas staff before narrowing the numbers down to the winners. About 40plus Lego 2023 Sets could be lucky winners, and maybe your Set would be cut.
Like last year, several impressive Lego idea Sets have been submitted for this Year. But which ones are likely going to be cut. Well, the following section will provide a list of Impressive Set ideas with over a thousand supporters already, and then the one that will follow will reveal the Sets most likely to be cut in 2023. So keep reading, will you?
ALL LEGO IDEAS 2023 SETS WITH OVER 1000 SUPPORTERS ALREADY
There are a lot of sets of ideas for 2023, but these are the ones with the most support this Year, 2023.

STAFF PICKS:
1. Freightliner FLA 9664: 1860 supporters.
2. Scale Coral Reef: 1569 supporters.
3. Ratchet and Clank: 1083 supporters.
4. Piper J-3 Cub 1949: 4319 supporters.
5. Gasline: The Gas Station: 1037 supporters.
6. It's Christmas Again, Charlie Brown: 1768 supporters.
7. Ancient Egyptian Temple: 3347 supporters.
8. Hedgehog with Adjustable Spikes: 1072 supporters.
9. Mecha Crayfish: 1583 supporters.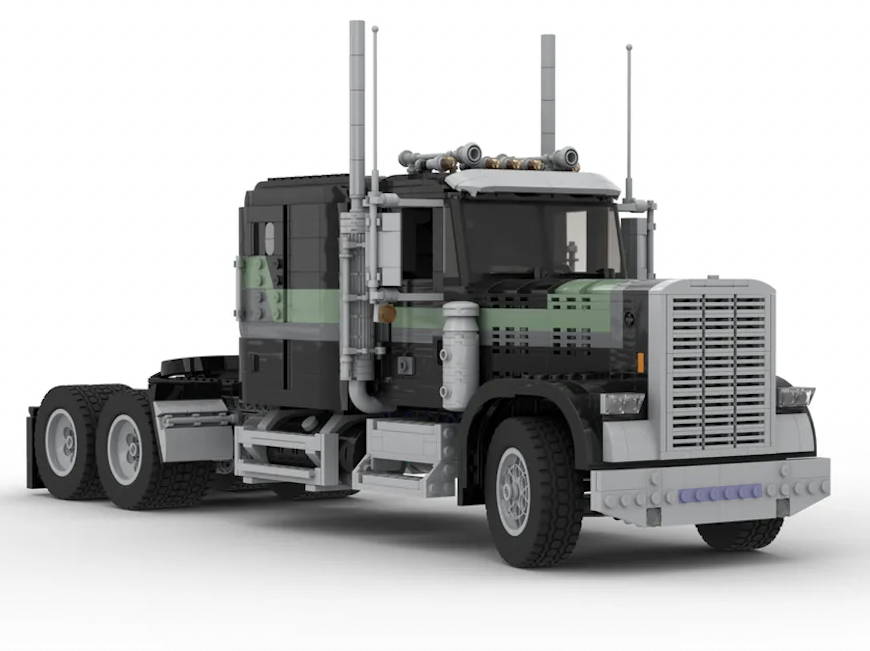 This is a list of Sets directly picked by the Lego ideas team. As you can see, some of these Sets have pretty insane support.

Which of these sets do you think Lego is likely to recreate?

Well, I will get to that in a second. But now, let's look at 24 other ideas these have to contend with. These ideas are from Lego fans like you. Let's go through them together, shall we?
1. Night at the Museum - er - open the door: 1569 supporters.
2. Armada port: 4622 supporters.
3. Heartstopper Charlies Room: 3704 supporters.
4. Ancient Greek Temple: 1948 supporters.
5. Witch House: 9571 supporters.
6. Working Log Flame Fairground Water Coster: 3282 supporters.
7. Hello Kitty and Friends: 1121 supporters.
8. Garfield -2-in-1: 4714 supporters.
9. The Vintage Service Station: 2810 supporters.
10. Lion Knights 'River Outpost: 1204 supporters.
11. E.T. The Extra-Terrestrial E.T. Phone Home Diorama: 2357 supporters.
12. Upside down House - Cafe: 1194 supporters.
13. Jaws: 1604 supporters.
14. Cool Runnings: Jamaica Bobslera Team: 4753 supporters.
15. Zwierzyniecki Bridge in Wroclaw: 2532 supporters.
16. The Hobbit - Bad End: 2487 supporters.
17. Wreckitralph 10th Anniversary: 3506 supporters.
18. Satisfactory Train: 2346 supporters.
19. The Italian Riviera: 1642 supporters.
20. The Old Train Engine Shed: 9674 supporters.
21. Pinocchio: 2724 supporters.
22. Riven dell - 20th Film Anniversary: 5182 supporters.
23. Medieval Inn By the Gatehouse: 4273 supporters.
24. Taiwan - 1mission: 3096 supporters.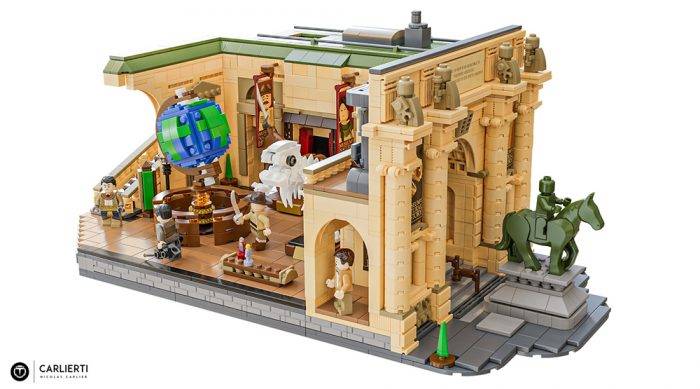 The vote on these Lego ideas Sets 2023 is still on. But so far, these are the ones supporters seem to be given attention to. But then again, the vote is still on, so if you have any Lego Ideas Sets in this list you would love to see, Login to your Lego Ideas account and show your support. But so far, what Sets seem to cut and are most likely to be Lego 2023 Sets, and again, based on stats? Well, the following section will shed light on that.
ALL LEGO IDEAS SETS ARE LIKELY UPCOMING LEGO SETS 2023
Like all voting sensors are carried out, the Lego team would recreate only the Set's ideas with the most votes. The Sets that are often created and chosen are Sets that get at least 10000 supporters at the end of the campaign. Well, though we still have at least 578 days to go, for some of these Sets, we can already predict what Sets are most likely to make a list. This section will give insight into some of those Sets. But note that these are all speculations and that some of the Sets listed may not be cut.

The Armada Port is a Lego Idea Set with a lot of support. Lego fans can't wait to have this Lego Set, so they are doing all they can to ensure it gets as much support as possible. The designer of this Set put in the effort to ensure that it is a Set packed with lots of unique details and realism. If you would love to see this Lego Set 2023, show your support by voting for it. The fact remains that if the Set continues to get enough support, it will surely make a list.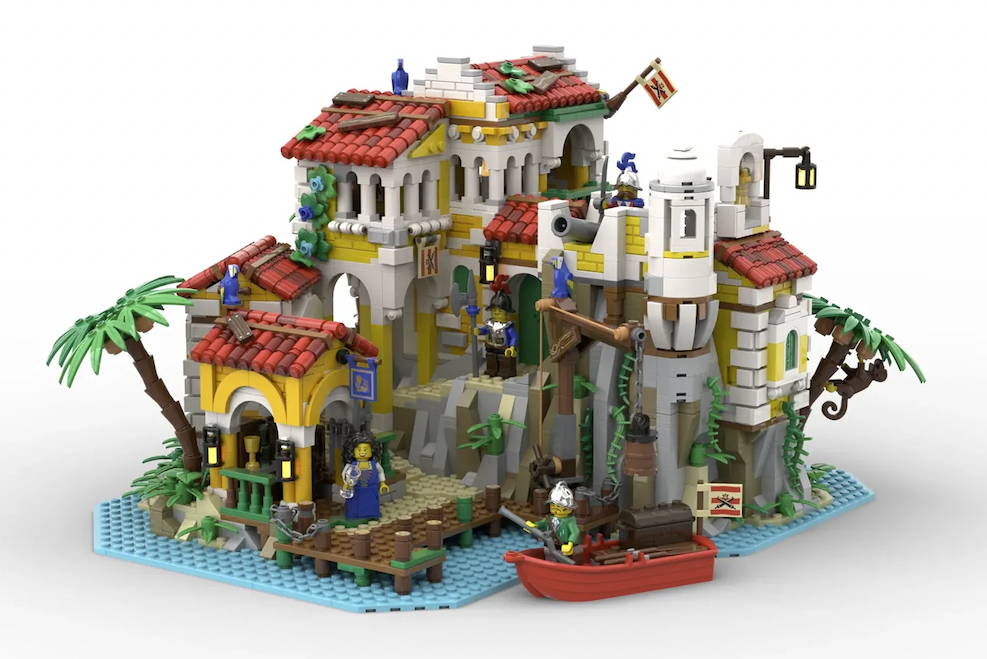 This Lego Idea Set is getting tons of support from Lego fans all over the world. The Set already has way over 3000 Supporters. The Set is an adaptation of the popular TV show Heartstopper Charlies. Would you love to see this Lego Set in 2023? If yes, then show your support by voting for this Lego Set. The Set is to be designed to look very realistic. And it seems like something the Lego group can quickly achieve.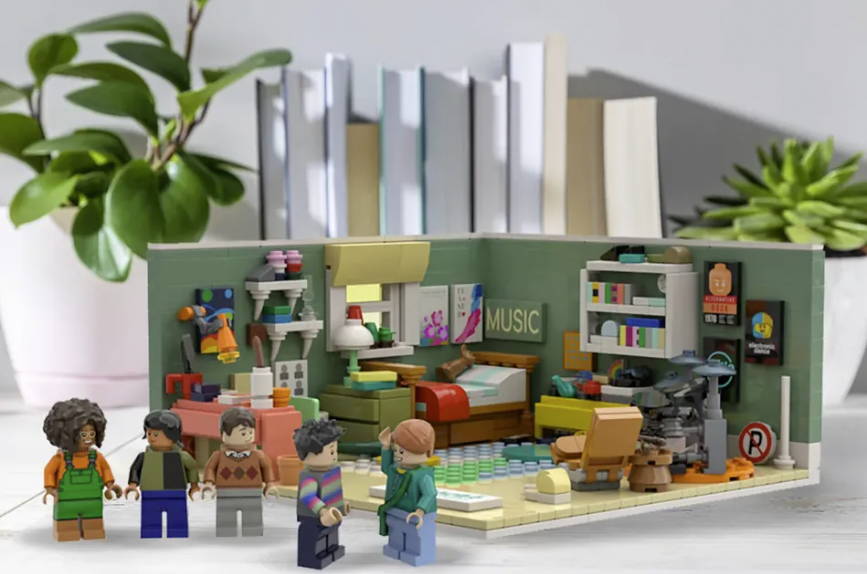 WORKING LOG FLUME FAIRGROUND WATER COSTER:
This is another Lego Idea that the Lego team will likely create in 2023. The Set is a replication of Playground ride equipment. The Set is most likely to be designed by the Lego team because of the Set's look and the vibe the Set gives off. The Set also has a lot of support from Lego fans all over the world. This could also serve as a good children's Set. could you imagine your kids putting this Set together this time next year? Then you should vote for this Set.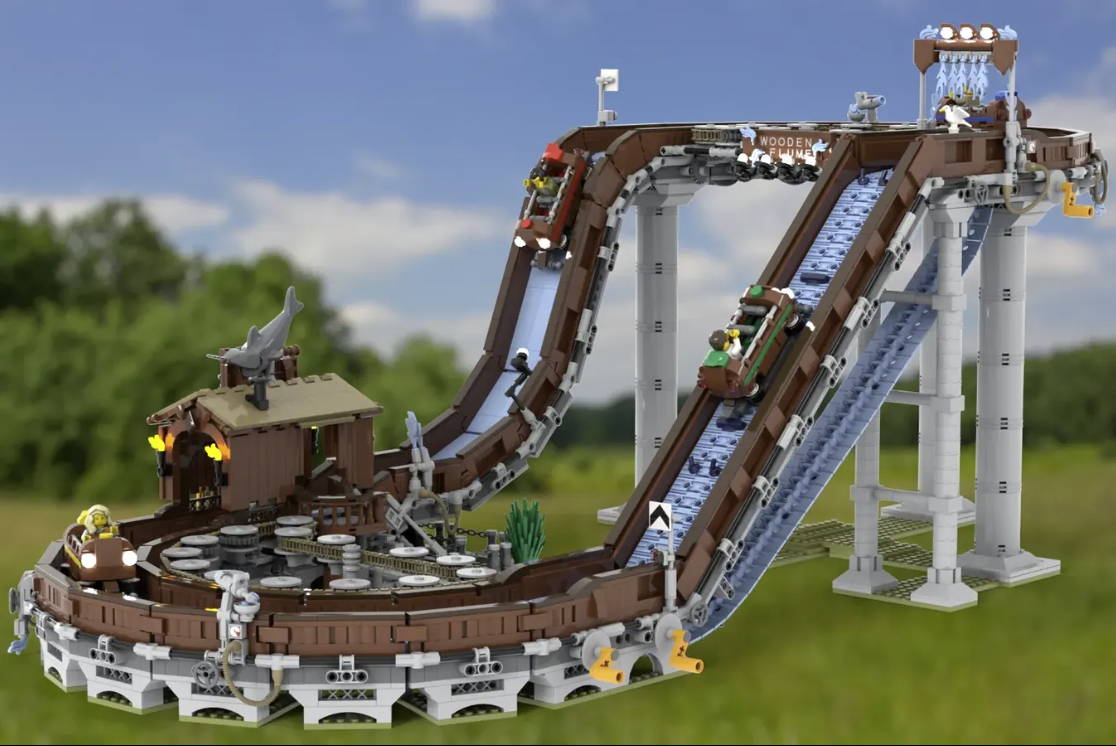 This is another fantastic Lego idea set that is just quickly gaining support. This idea Set is the recreation of the cat Garfield from the movie. Because of the movie's great success, and solid fan base, there is no doubt this Lego idea Set would make the list. Since the Sets appearance on the Lego ideas platform, it has quickly gained 4714 supporters. There is still time left for this Lego set to get the number of votes needed to be considered by the Lego Ideas team. So if you are interested in seeing this Lego Set become a reality, go to the Lego Ideas website and show your support.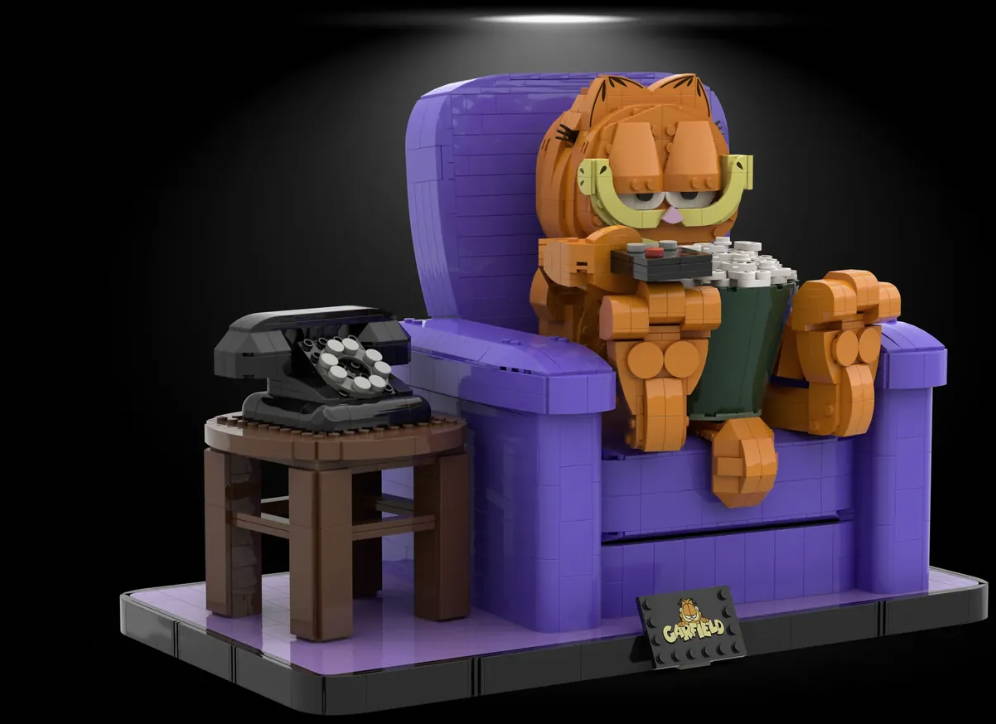 This is another awe-inspiring Lego Ideas Set. The Set is a replica of the ancient Greek temple. It is not difficult to see this Set as part of the Lego architecture 2023 project. This is because the Set seems like something the Lego Architecture team would have produced over the years, regardless of whether or not a Lego fan suggested it. Aside from that, this Lego Set is already gaining much support from Lego fans. The fact remains that even though this Lego Set does not get the needed help to cut, you should still expect it sometime in the future.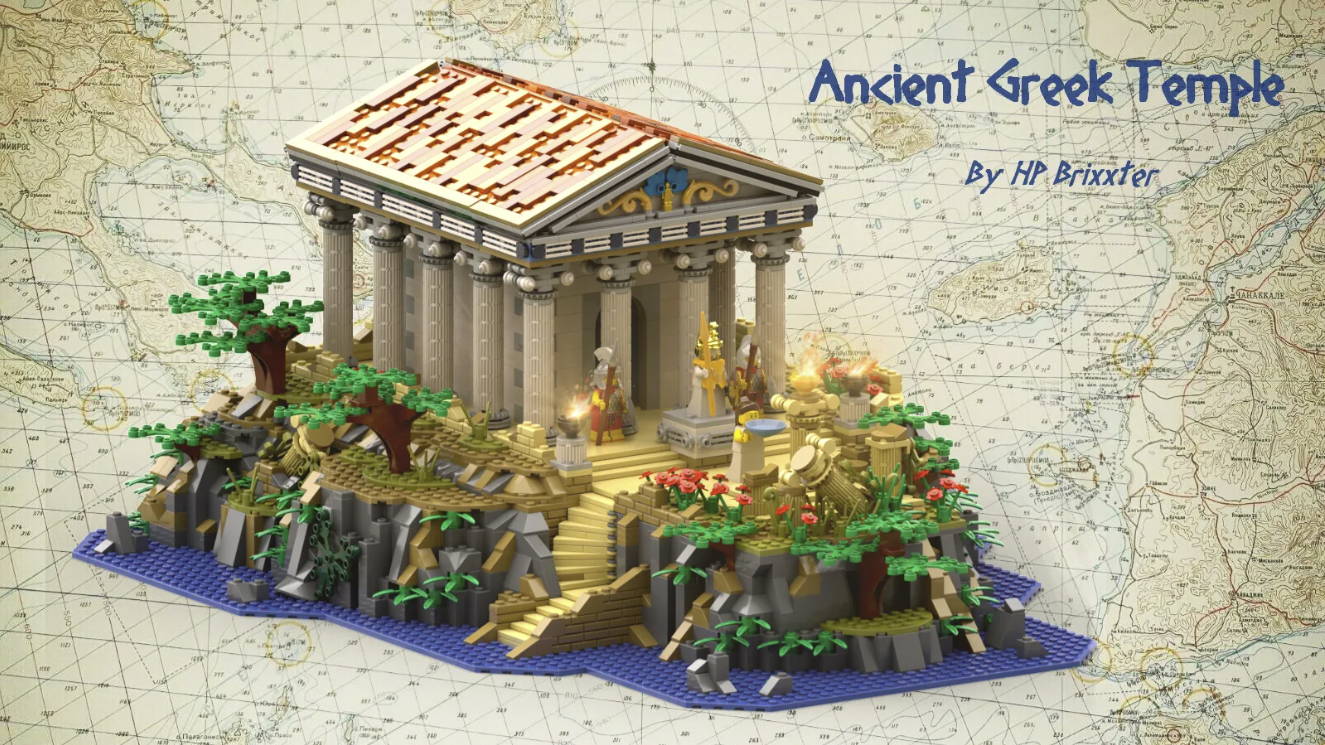 It's been crazy out there since this Lego Set Idea was aired. Who knew there was such a solid fan base for diabolism. Well, with the large number of support this Lego Set has acquired in the weeks leading up to the decision-making day, it is almost certain that this Set will be among the Sets picked for production in 2023. With 9571 supporters, this Set Idea almost has the support it needs to become a reality. Would you like to see this Set next Year? If yes, show your support by voting for this Set of Ideas.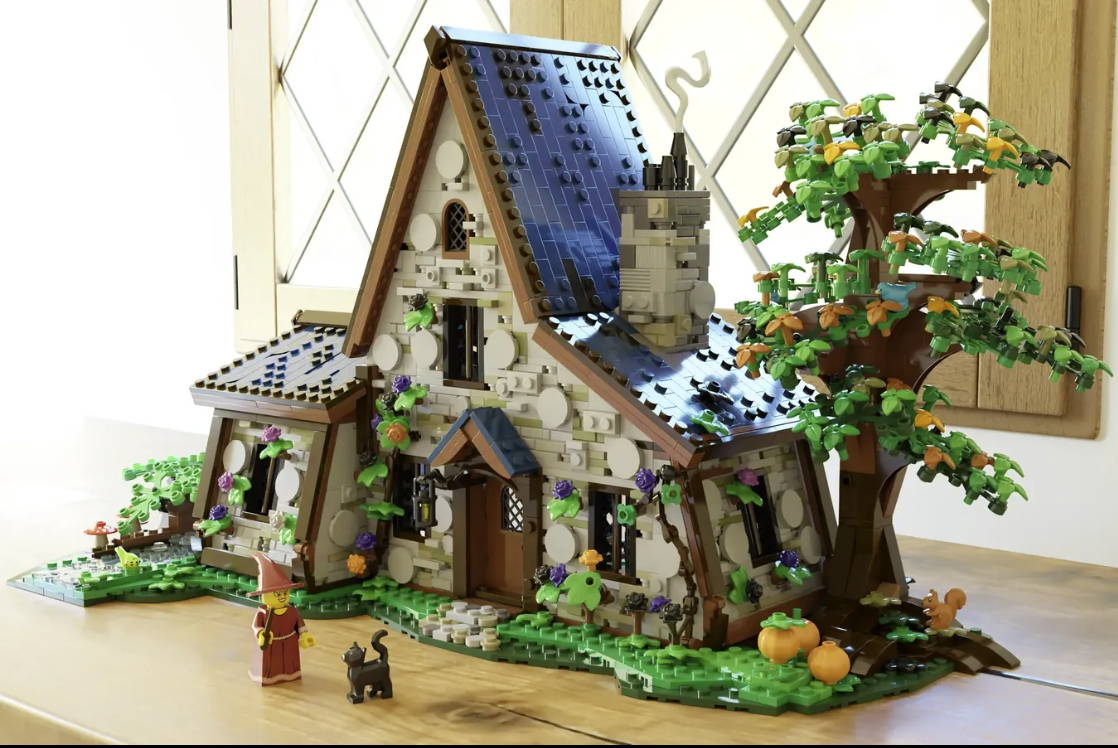 This Lego Set is slowly gaining support from Lego fans this Year. With the Set's influence, as among the staff picked, you can almost be sure to see this Set in 2023. The Set Idea already has over 3000 supporters and is sure to rise in support before deadline day. If this Set is something you would love to see in 2023, the go-ahead to the Lego Ideas page shows your support.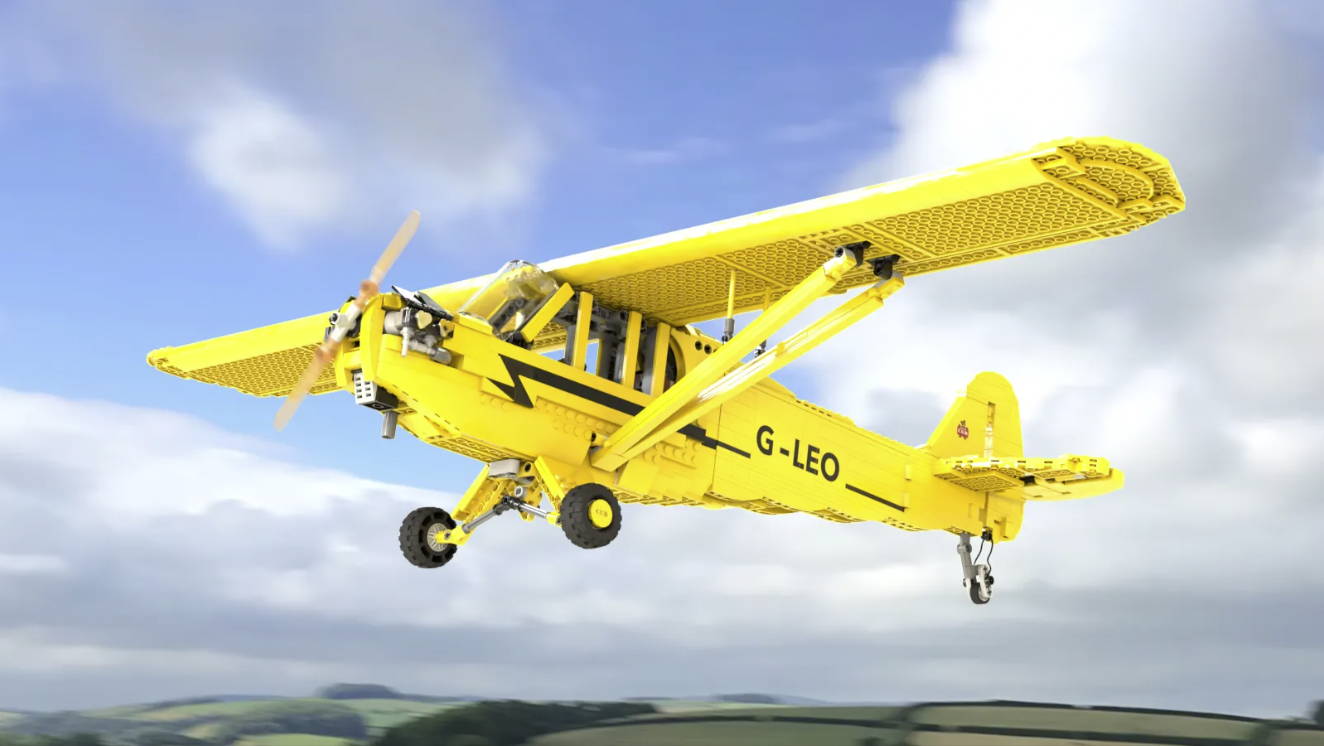 This is another Lego Ideas Set that is a staff pick. This Set Idea is inspired by the beauty and awe of the great temple in Egypt. This Set already has a huge fan base of supporters. Plus, this Set Idea is something that the Lego Ideas team can quickly achieve. Do you see this Set as something under the Lego architecture 2023 collection? Can you already picture yourself using a lot of fun building technics to bring this Set to life? If that's how you feel, go down to the Lego Ideas page and show your full support.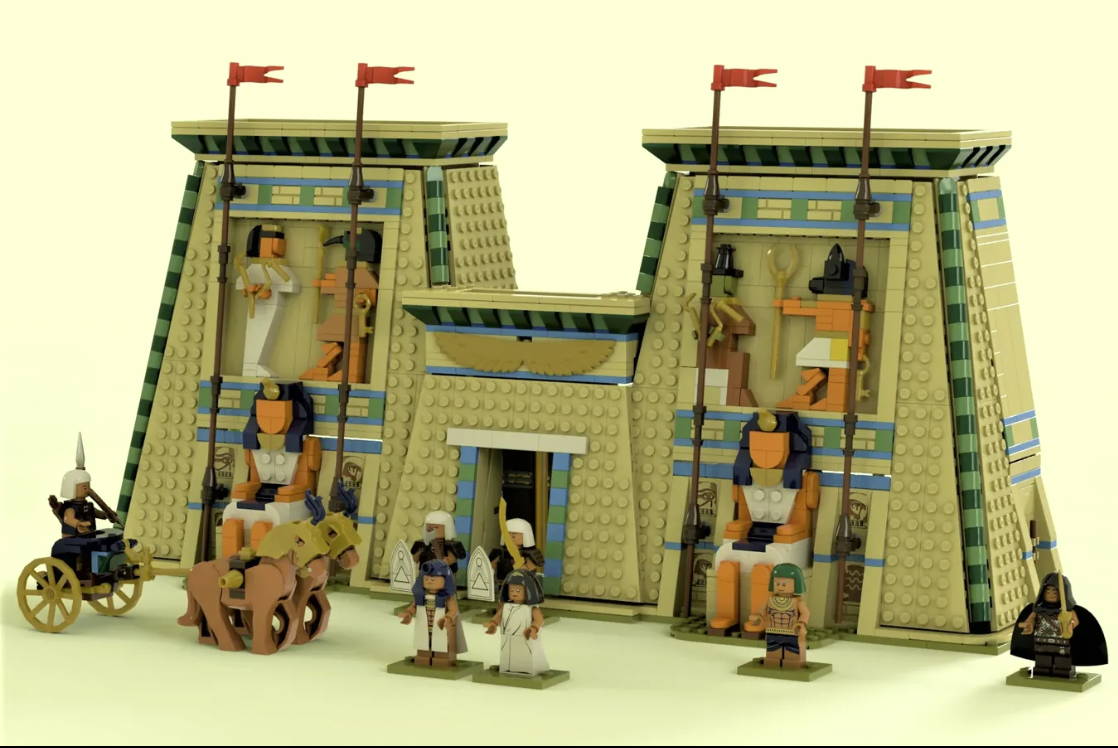 THE VINTAGE SERVICE STATION:
The Idea for this Lego Set is nothing short of brilliance. And, of course, thousands of fans who agree with that have already started showing their support for this Lego Set. So far, this Lego set has over 2000 supporters, with more support. The Set Idea promises to be not only fun but also very technical. The Set also promises to be fit for builders of all age groups. If you want to see this Set next year, show your support for the cause.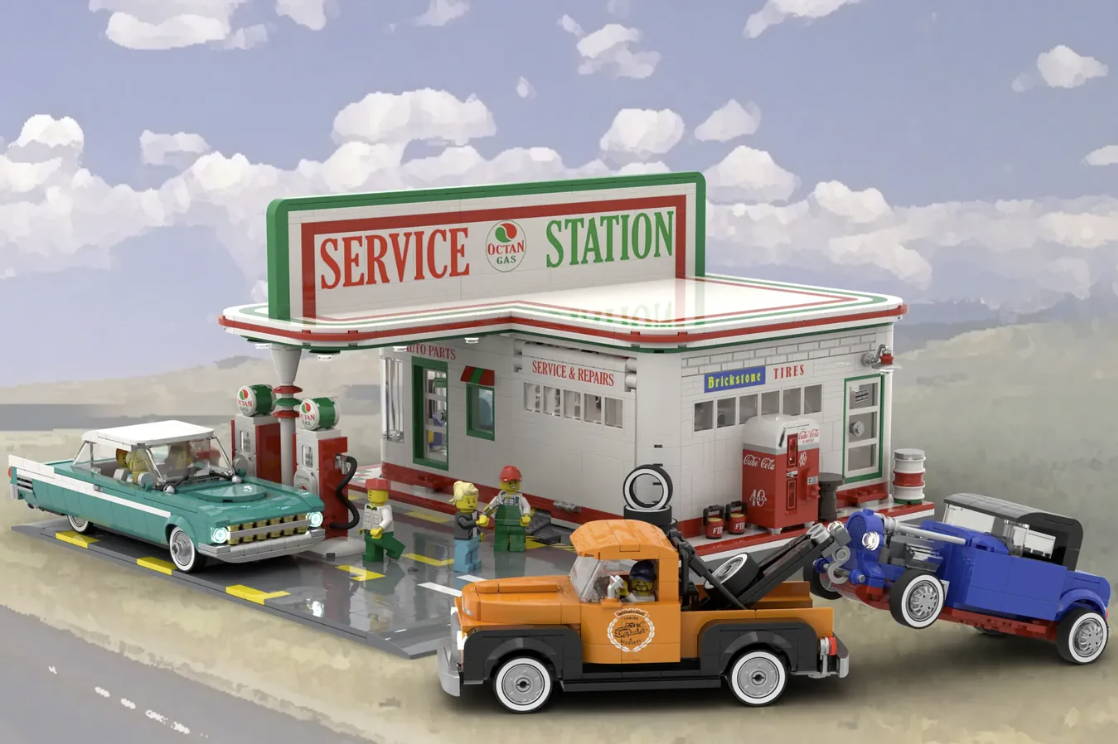 E.T EXTRA TERRESTRIAL E.T PHONE HOME DIORAMA:
Fans of extraterrestrial life forms were thrilled to see this Lego Idea for a Set. Since its addition to the Ideas Setlist, it has gotten a lot of support. So far, this Set has over 2000 supporters worldwide. With plenty of days left before the voting closes, many have complete confidence that this Set could get the needed number of supporters. If you are fascinated with the theory of life outside our planet earth and would love to see that depicted in a Lego Set 2023, log in to your Lego Ideas website and show your support.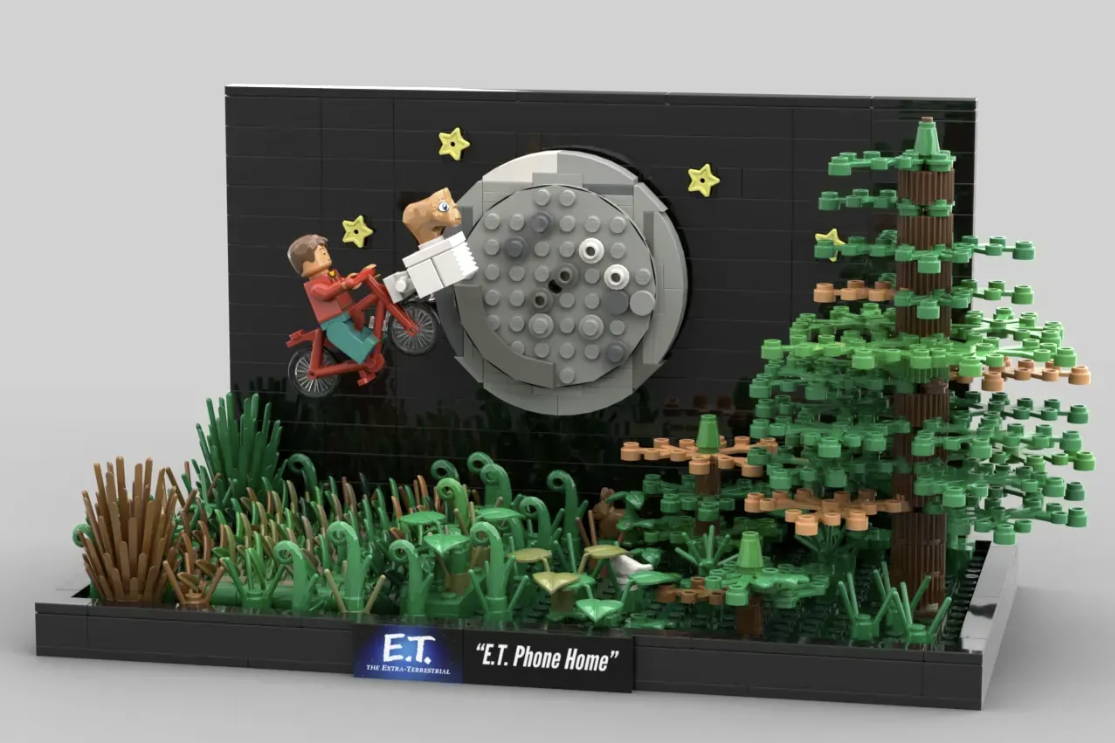 COOL RUNNING: JAMAICA BOBSLED TEAM:
Another excellent Lego Idea Set is the Cool Running idea. Lots of Lego fans want to see this become a reality in 2023. This Set Idea already has over 4000 supporters and rising. With speed in supporters' growth for this Lego Set, it is bound to at least reach the final shortlist. If you would love to see this Idea become an actual Lego Set, then show your support for this Lego Set.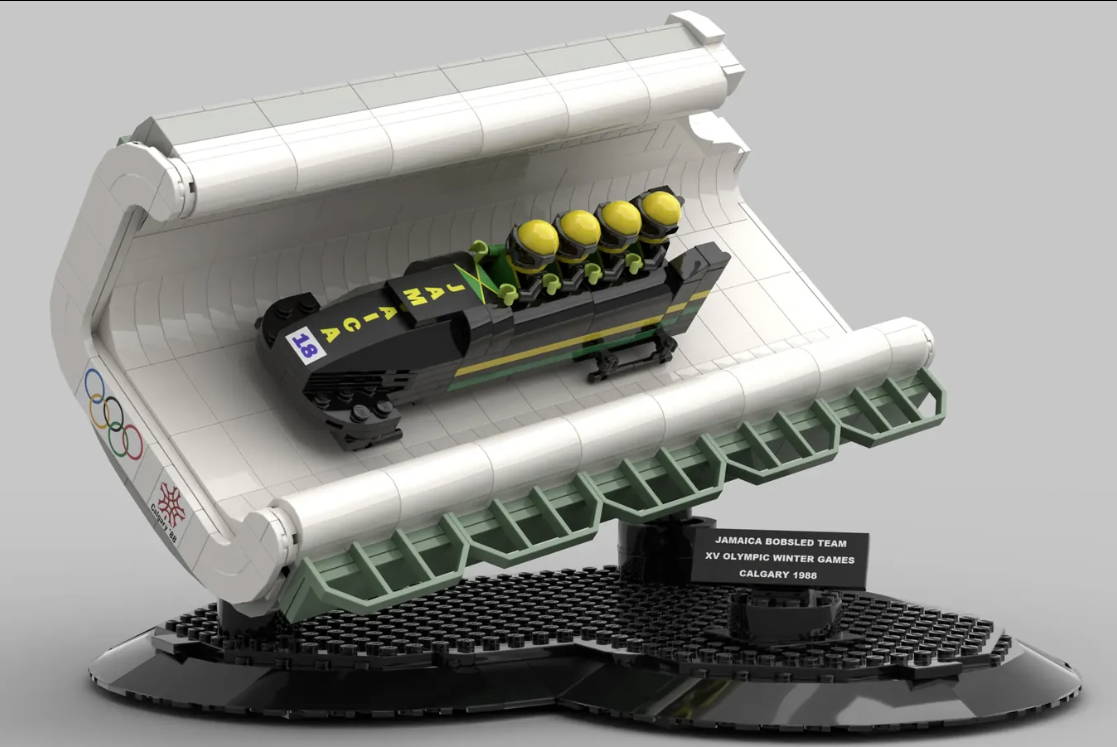 The movie " The Hobbit '' has had a lot of support over the years and can control a large fan base. So when Lego introduced another Set idea in the movie adaptation, it was bound to have help. Of course, that is the case, with the Set having over 2000 supporters since its addition. Another reason to be confident in this Set is the colossal success Lego has had from previous Sets based on this movie franchise. Because of the enormous fan base this Set has gathered over the years and the growth in support for this new Idea, we can be confident that this Set can reach the needed number of help to make the shortlist. If this Set is something you would love to see next year, show your support when you visit the Lego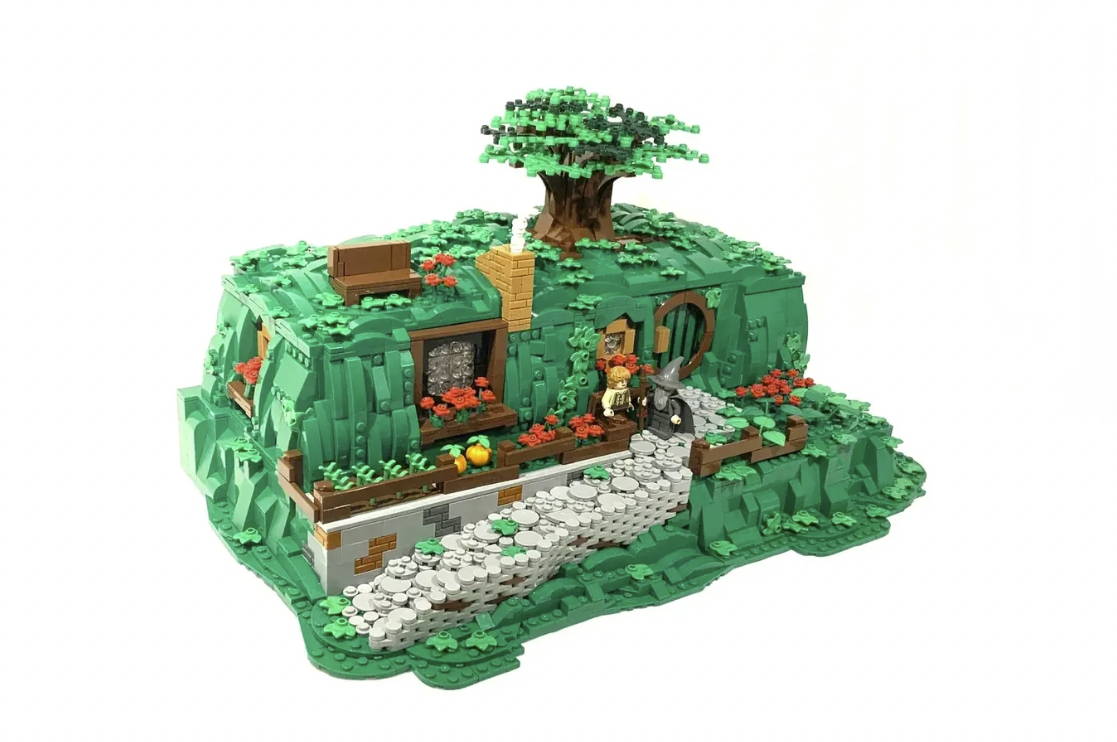 WRECK-IT RALPH 10th ANNIVERSARY:
The Wreck-It Ralph 10th Anniversary Set is getting a tremendous amount of support. This Set Idea was developed to celebrate the 10th anniversary of Wreck It Ralph. Because of the enormous fan base, Wreck-It Ralph has been able to acquire over the years. The Set has over 3000 supporters already and is speculated to rise in the coming weeks. Would you love to see this Set next Year? Then show your support by voting.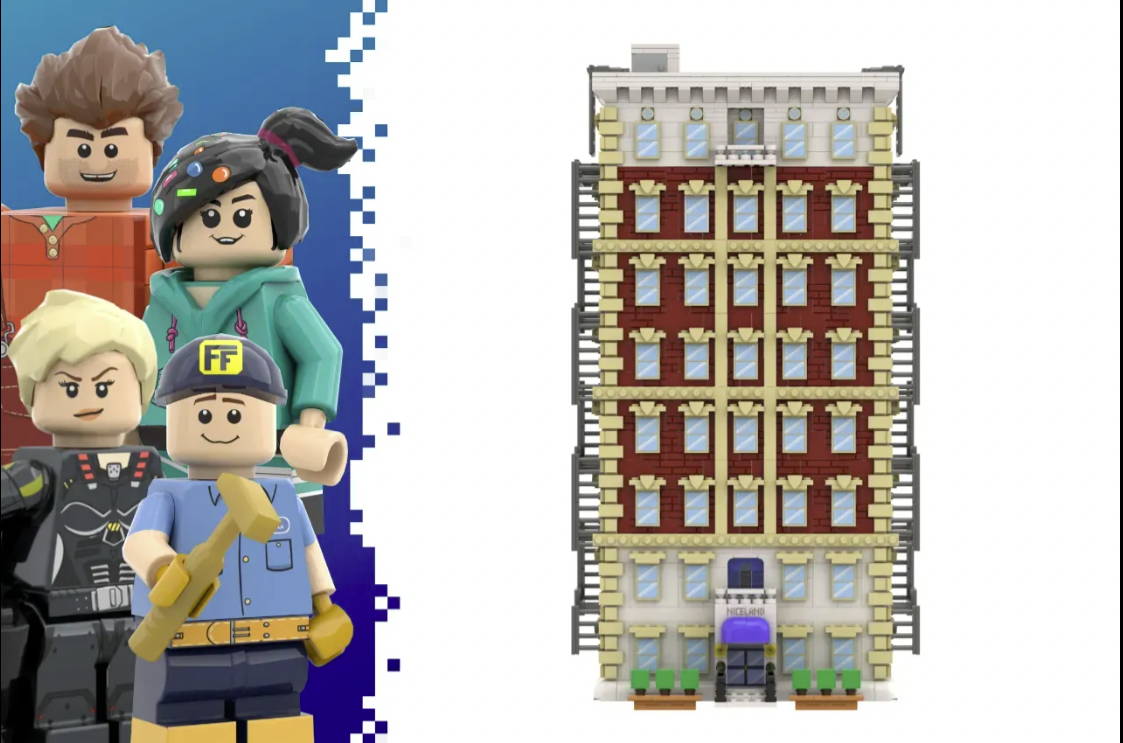 This Lego Set is also having a growing number of supporters this year. It promises good for young and old Lego builders to flex their brain mussels. The Lego Ideas set now has over 2000 supporters and rising. If you would love to see this fantastic Idea become a reality next year, go through the Ideas website and show your support.

THE OLD TRAIN ENGINE SHED:
Another Lego idea Set with so much support is the Lego Old Train Engine Shed. Since the Idea was pushed to the Lego website, it has built much support. This fantastic Lego idea already has over 9000 plus supporters. This means that in no time, this Set would make the shortlist and be put under consideration by the Lego ideas team. This Lego 2023 Sets look and design makes it highly visible as a fine, and probably Lego Technic Set. If you want to see this Set, show your support for the cause.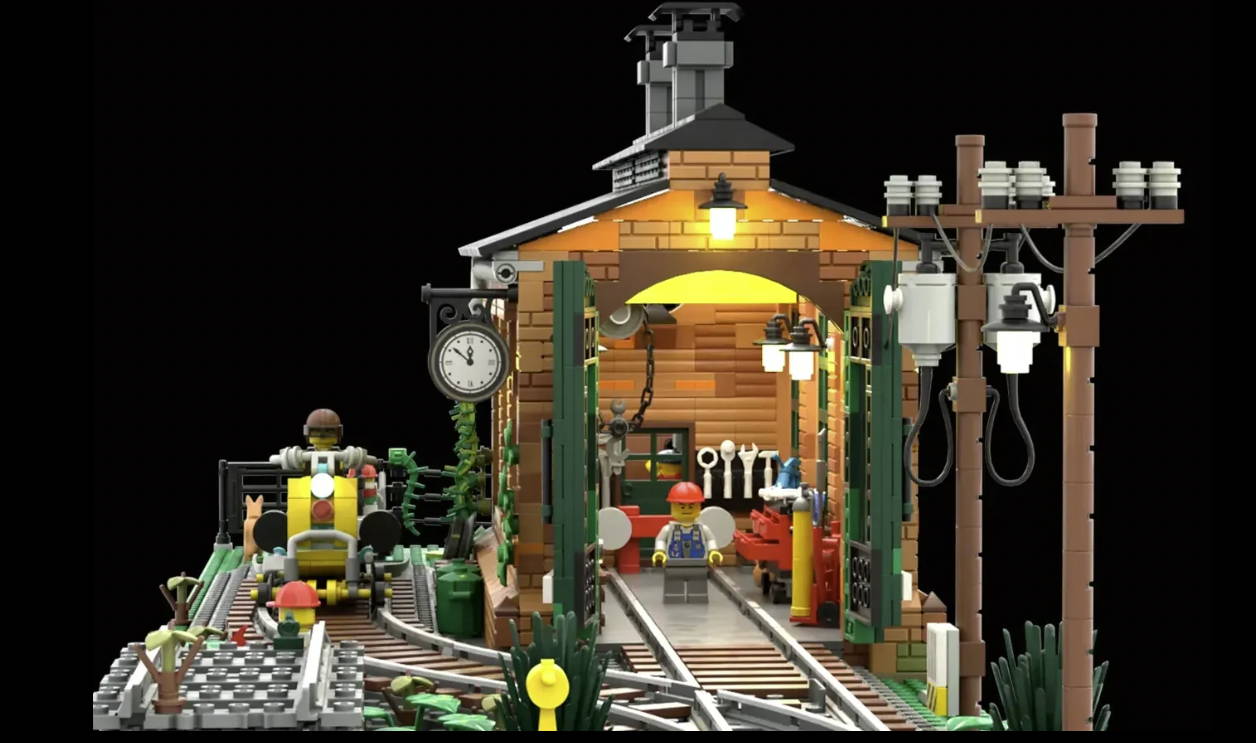 RIVEN DELL: 2Oth ANNIVERSARY:
This Set Idea was created to celebrate the Riven Dell 20th anniversary. Since its birth, fans have loved the Idea and have shown their full support by voting. Because of the tremendous amount of support, this Set has gotten more than 5000 supporters to vote, with rumors of it surpassing the 10000 goals before the campaign ends. Would you love to see this unique Lego Set come to life? Well, Lego would all but need your vote and support to achieve that. So do not hesitate to show support by voting.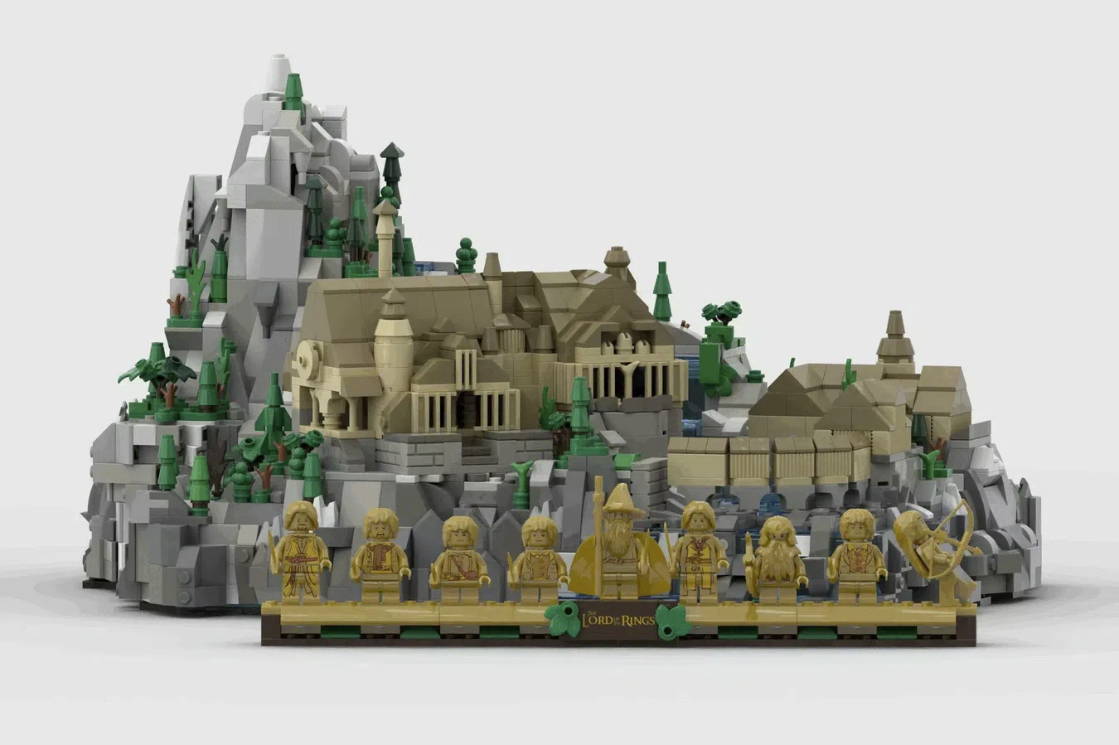 MEDIEVAL INN BY THE GATEHOUSE:
The Medieval Inn By the Gatehouse is another great Set idea for 2023. The Set promises fun and engaging, with a terrific building experience. Because of the Sets promise, its support has snowballed. The Lego Ideas Set has already surpassed the 4000 supporters mark with plenty of time to spare. Would you love to see this Lego set become a reality in 2023? Then show your support by voting. You could also drive media engagement by drawing as many people as possible to the vote. Doing so would further help boost this Set of chances.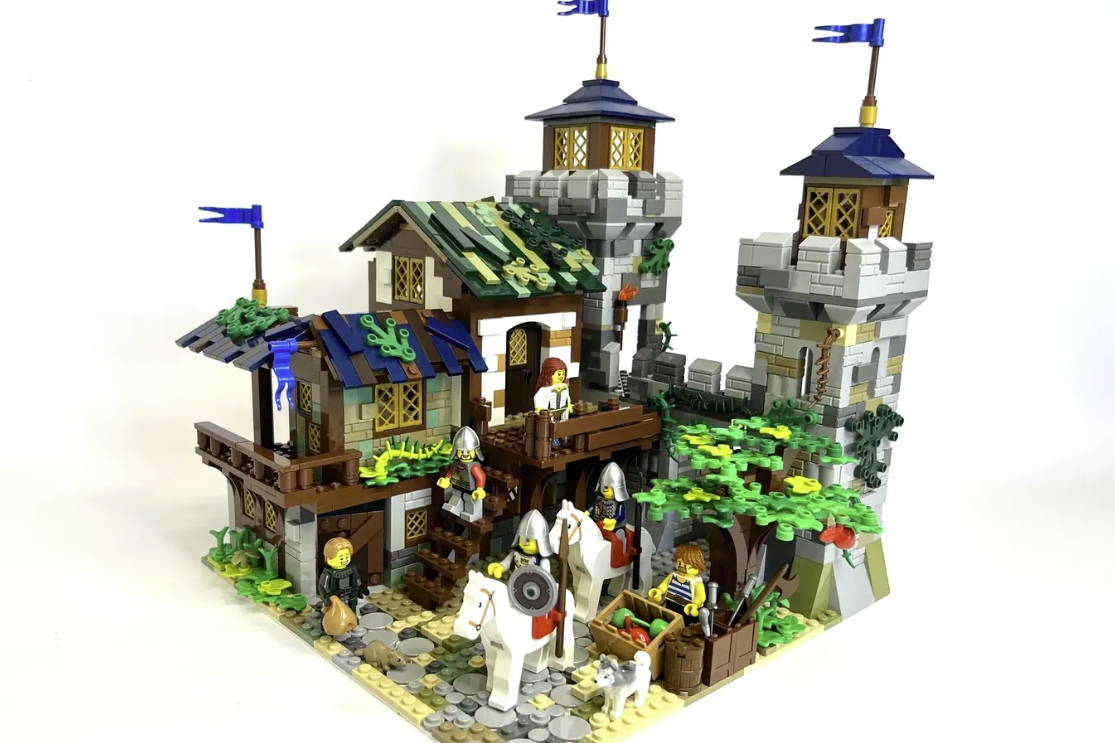 This is another Lego Set fans can't wait to get their hands on if indeed it becomes a Lego Set. as a result of their need for this Lego Set, supporters have begun to spring up. The goal is to reach the first half of the supporters, who are very close to the supporters' vote passing the 3000s. Fans are not relenting as the supporters continue to increase in minutes. Would you love to have this Set on your shelf next Year? If so, show your support by voting. Your vote would go a long way to achieving that purpose.


THE LEGO IDEAS 90th ANNIVERSARY CELEBRATION
For a while, Lego ideas fans worldwide have been buzzing about the 90th-anniversary celebration. And in preparation for that, Lego Ideas asked their loving fans to vote on what Set they thought would be appropriate enough to celebrate the 90th anniversary. They needed a perfect Set to serve as the center theme Set, representing all Lego Sets from 1932-2022. This announcement got all Lego Ideas fans crazy. Lego eventually narrowed down the vote to four Sets. These Sets include classic Space, Bionicle, Castles, and Pirates. And after a long and intense voting season, Lego Ideas could finally narrow it down to two Sets. What are those Sets? Let's find out.

1. FORM CLASSIC SPACE: GALAXY EXPLORER 10497 SET:
The Lego Galaxy Explorer 10497 Set had a strong fan approval that was hard to resist. The Set design still maintains its 1970s look, but with more sophistication. Friends and family would enjoy building this unique Set with some striking features. Celebrate the 90th anniversary of Lego with this amazing Set. Go back and see how Lego has advanced and grown over the years.

Do you happen to have an older version of this Lego Set? Why not build them together side by side. Doing so would make the experience a whole lot more fun and exciting. The Set even comes with cool accessories and Minifigures to help make the experience much more engaging. It's good to know that this Lego Set is currently in production and will be launched just in time for the bog event. But to add to the fun on celebration day, Lego has one more Set you should consider building.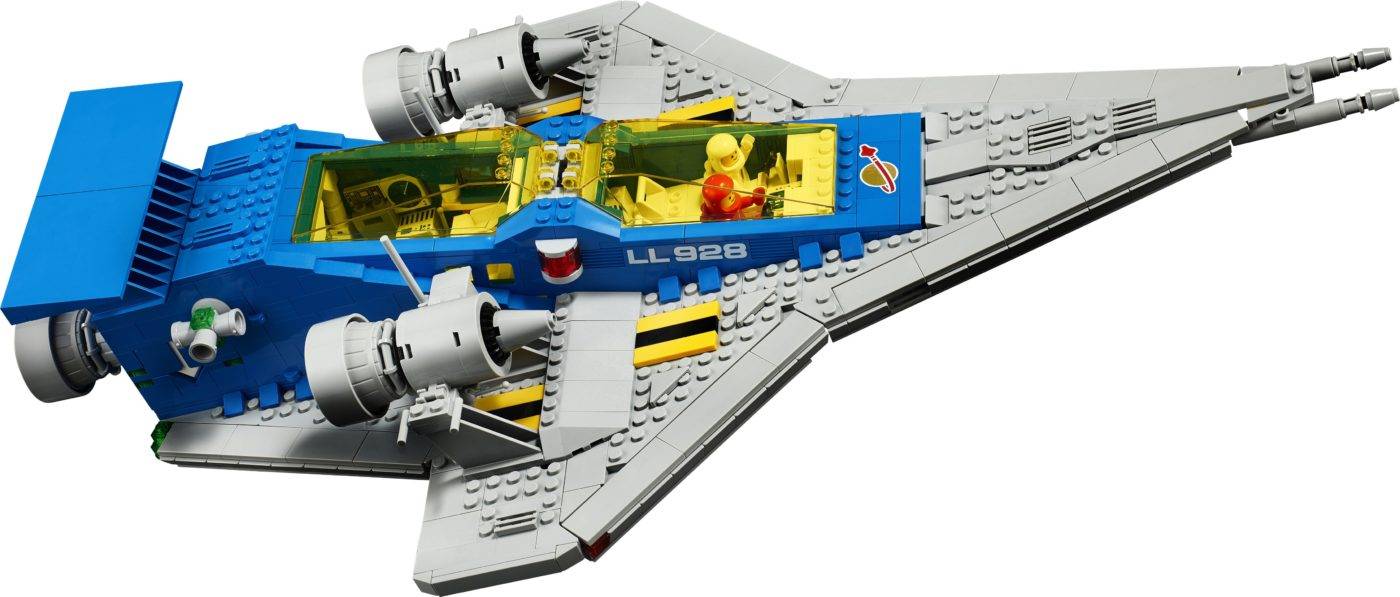 2. FROM THE CASTLE: LEGO LION HEARTS CASTLE 10305 SET:
This is another excellent Set currently in production by the Lego team, thanks to the unrelenting demands from fans. The Set has a nice exterior look, inspired by the very first Lego castle. The Set would be coming with so many pieces which would be used to achieve a befitting structure. The Sets interior is also something to Look forward to. Enjoy building these Lego Sets alongside friends and family. Enter a world of knights and kings when you make this fantastic Set. This Lego Set is currently in production and will be released a few days before the festival commences. If you are as excited and can't wait for the anniversary celebration to begin, what can you do to keep yourself busy? Let's find out.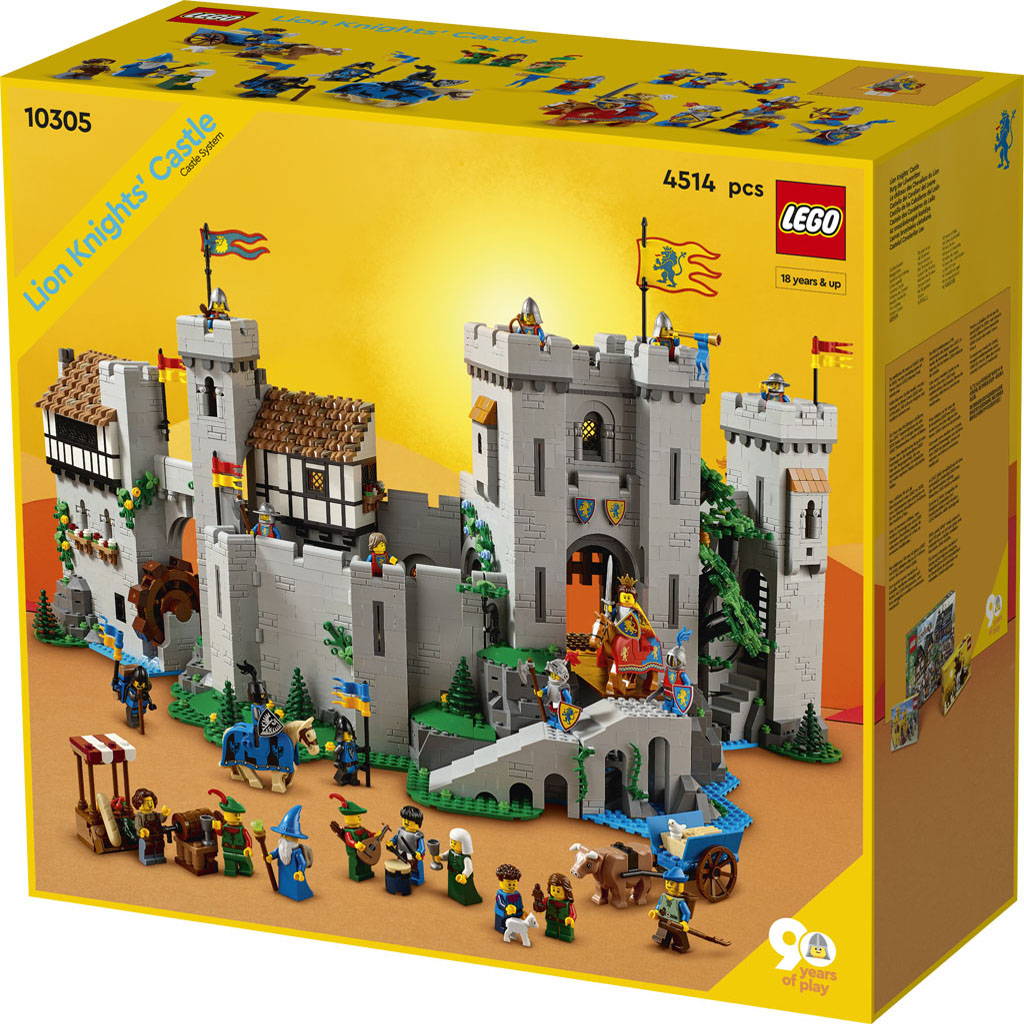 BE PART OF A GROWING COMMUNITY
All members of the Lego Ideas team are a family, and whether you are a fan, customer, or staff, you are highly appreciated. Like you, we all can't wait to celebrate the 90th anniversary of the Lego group. We know how anxious you must feel, and Lego knows it too. So because of the care and appreciation Lego has for its worldwide fandom, they have taken the liberty to make available a series of activities you can do to pass quickly the time leading up to the celebration.
One of these activities is creating your own Lego idea Set and building your supporters group. Creating your own fresh and the unique Set idea could be challenging and fun. You could even involve your family in the project.

Another thing you can do is engage in activities on the Lego Ideas website. What are some of these activities you could engage in?

Let's find out.
LEGO IDEAS MICRO SCALE CONTEST:( In celebration of 90th anniversary )
In celebration of the Lego ideas 90th anniversary, the Lego ideas team had sprung forth a series of competitions and activities. One of these competitions, the main competition, is the " Micro scale competition." What does this mean? Lego fans are expected to build their favorite Lego Set under the Lego ideas collection. They are to do this in celebration of the 90th anniversary of Lego. Once they make this Set, they are to enter it into the competition.
The only underlying rule is to build original Lego ideas Set not connected to third-party intellectuals. Sets connected to Marvel or DC, for instance, can not be submitted. Another essential thing to know is that you would need to be engaged and registered in only this competition alone. Being in this competition and then in another would automatically disqualify you. There are a lot of prices to be one for the winner of the competition. These prices are very sophisticated 2023 Lego Sets of high value. Are you curious about the competition? Please go and check it out yourself on their website.
Another friendly Lego contest you could engage in is the Lego Jass Quartet. This activity is slowly coming to an end and would require you to drop an idea between now and next week Tuesday. Lego Ideas would thoroughly scrutinize all statements to help another perfect jazz number. In this activity, though, you can use third-party intellectuals to create your own Lego Jazz number. Just like these competitions and activities mentioned, there are several other competitions and activities you could engage in on the website that would win you excellent prices and still give added fun and value to your life. But there is one more activity you could do which would add to the overall success of this celebration.

There is one more helpful activity you could engage in that would benefit the Lego ideas team a lot more. This activity would be to talk about the Lego 19th anniversary. You could talk to friends and those around you to sign up and participate in the competitions and activities. You could also create RECOGNITION on social media for potential online friends and business partners who might be looking for something fun to do to help keep them busy and active.

As you talk about the Lego ideas team older, you could also spend reasonable time building old Lego Sets to keep your mind fresh and in shape. Aside from Lego Sets currently under vote and probably going to be good Lego Sets ideas for 2023, we have Sets that have hit the needed 10000 supporters mark and have been rumored to be among the Sets coming soon to 2023. Let's look at a list of some of these Sets, and then we will look at what makes them unique and what you can expect from them come 2023.
LIST OF LEGO SETS CONFIRMED FOR 2023
1. Asterix The Gaul.

2. Clockwork the Solar System.
3. The Orchid.
4. Downtown Recordshop.
5. Lego Jazz Festival.
6. Nasa SR 71 Black Bird.
These are a few of the Sets with enough support to reach the cut and be further considered as New Lego Sets 2023. But what do these future Sets stand to gain, and are they worth waiting for? Let's find out.
Since this Lego Set's announcement, its support has snowballed through the community. The Set would feature Lots of pieces and fun building technics. You can also expect unique Set Minifigures making this set the best. You could also expect to see many amazing details in the overall build of the Set. As you know and rightly guessed, the set inspiration is from the Asterix the Gaul. So expect a clean finish a d look to this Lego Set.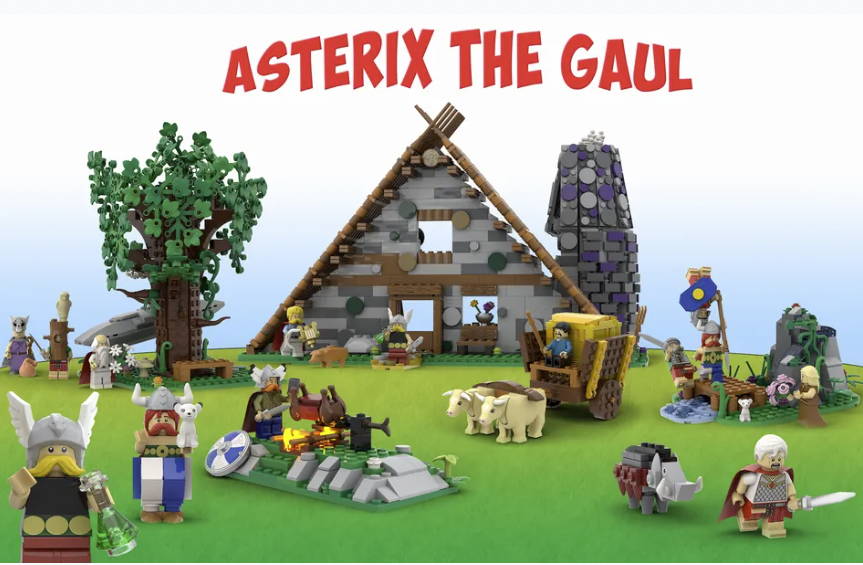 CLOCKWORK THE SOLAR SYSTEM:
This is another amazing Lego Set with tons of support. Fans wanted this Set so severely that they did their best to ensure it got the 10000 supporters' votes it needed, which was awesome. The Sets look and building technic promise to be like something Lego has ever seen. Though it does not feature Minifigures, the Sets promises to have a not only fun but engaging building experience. The Set also promises to be a good centerpiece. Parents and kids can enjoy building this Set. All you need to create this Set are ten fingers, time, and a jolly spirit.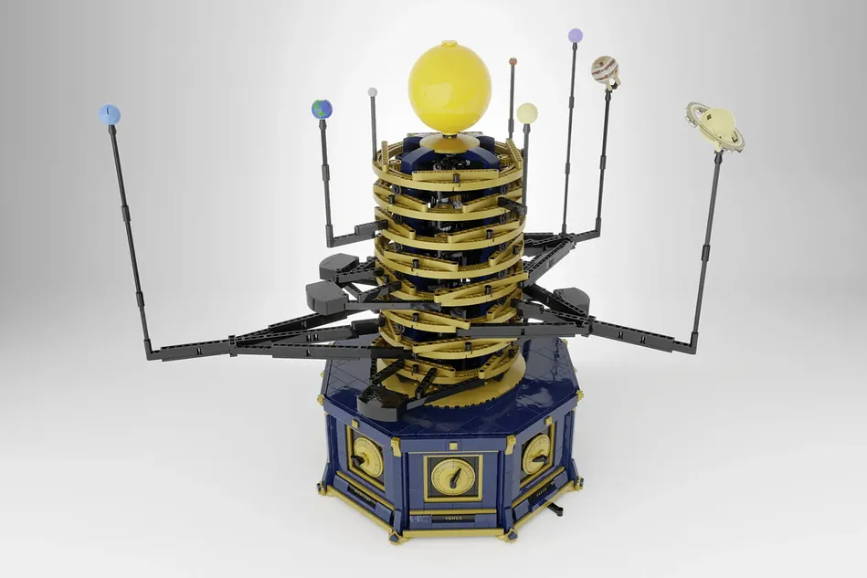 Another Set greatly deserved by Lego music fans out there is the Lego Downtown Recordshop. When supported fans heard of this Lego Set Idea, they went crazy for the Idea, and as a result, they ensured it was a done deal. The Set was able to acquire the needed 10000 votes needed to get considered. There have also been rumors of this Set already being produced by the Lego team. Fans are excited to see how well Lego would bring this Set to life and just what the final look would be.
We know that the Set promises to perfectly represent the look and design of an actual record shop. It also promises to feature interior and exterior details with mini-figures. This means that kids could enjoy excellent roleplaying, reliving the life of great singers and music producers as they journey to fame. This Set does promise to be as engaging as it can be. There have also been rumors of external features to help make the Set look more elegant on display. If this Set is something you would love to see, continue to show your constant support for the team.
The design of the Lego Orchid was mind-blowing, and it immediately began to gain support from Lego fans all over the world, and before long, the Set was able to acquire the needed number of supporter votes it needed to excel. Rumors have fast grown about this Lego adaptation of the orchid currently in production by the Lego team. This Set promises to be detailed in its approach to the flower design. Previous Lego flower and plant Sets have used elements from other popular Lego Sets to achieve their looks and maintain their realistic look.
This is nice, with the only downside being that some buildings are repetitive. This Lego Ideas Set, though, promises to follow a different and unique technic to achieve its needed loom and realism. This Set would be perfect for teenage and adult builders who just want a nice and realistic build without much complication. The Sets building experience promises to be something to look forward to next year. There are no done deals yet. So if you want to see this Lego Set next Year, continue to show your support for the Set. If you do, who knows, there would be official announcements of this set production for next year.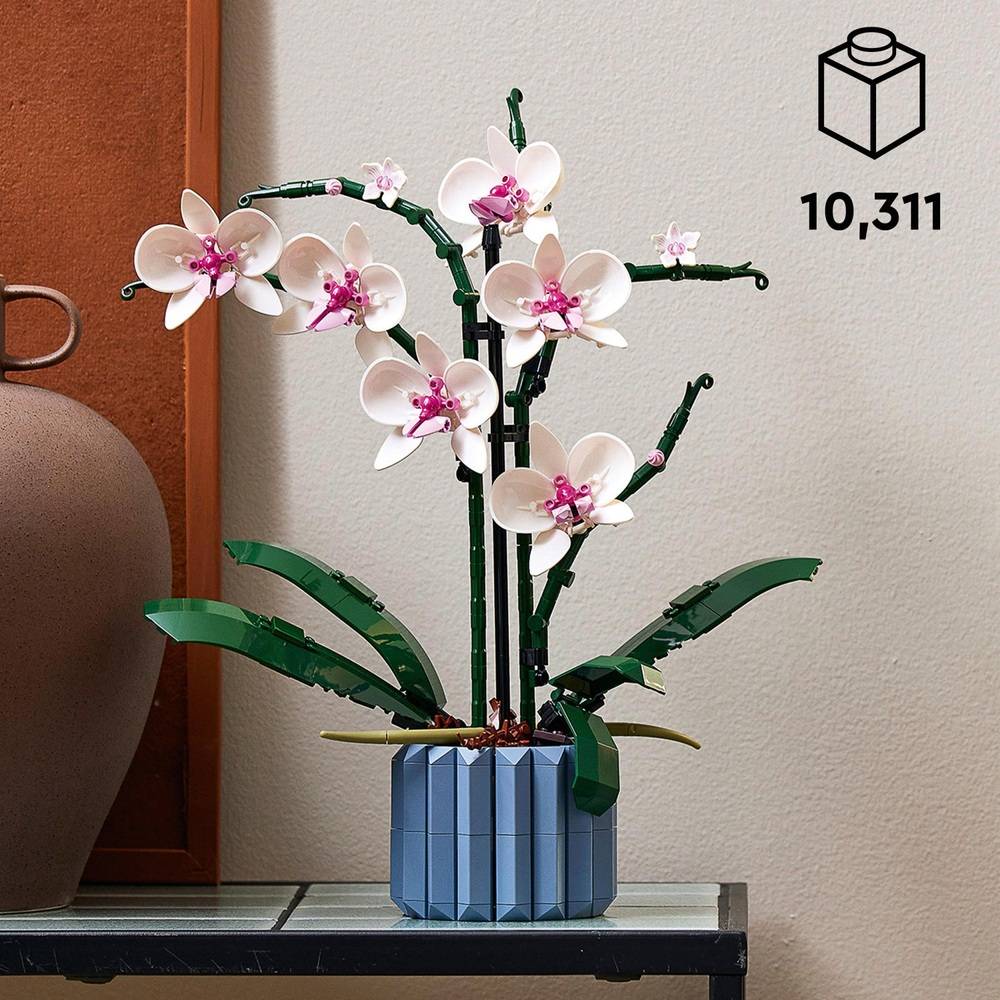 Lego Nasa fans were thrilled to see this Lego idea Set and did not hesitate to show their support for this craft. As a result, it didn't take time for this craft to get the needed help to be considered a future Set. Fans, though, are not giving up and constantly showing their support for the Set. Rumors have also been circulating of this Set being a sure Set for 2023. The Set promises to be excellent, holding cool features that would be fun to bring to life. The Set also promises to be a Large project which would keep fans engaged for hours. The Set also promises to hold minifigures.

Do you have kids that can't help but have a fun and active imagination? This would be a perfect Set to help get their creative juices flowing. Rumors also have it that this Set would be compatible with other Lego Nasa Sets. If this is true, it means you get twice the fun with just one Lego Set. If you would love to engage in a fun building experience with multiple opportunities for a fun roleplaying, continue to show your support for this Lego Set.
Out of all the Sets listed, this is the only Set confirmed for 2023. This Lego Set is part of an in-house Lego ideas activity. Thousands of fans have the privilege of deciding what building technic and style would be used for this Set. They influence this by entering their replica of what they think an excellent Jazz Set would look like. So far, though, we know that this Lego Set would feature a complete Jazz team consisting of a drummer, pianist, trumpet, singer, and guitarist. We also know that there would be lots of beautiful and unique technics used to recreate the Set. From the sneak picks, we have seen that the Set promises to be very worthwhile. If you would love to have a share in influencing this Sets final look, be sure to enter the contest while you still have the chance.

CONTINUE SHOWING YOUR SUPPORT
Most of the Sets mentioned in this Blogpost would not have become a reality without dedicated fans like you. Because of your support, we have experience building some of the fantastic Lego Sets over the years.

If you would love the Lego Ideas team to live through another 90 years, then do not relent in supporting the good Lego team.

Thanks to you, we have much to look forward to this current year.