Toughest Adult LEGO Sets to Build
By

Nikita P.
/
May 13, 2020
Building LEGO is fun and, at the same time, challenging, just as every game should be. A game is only fun when it's intriguing and challenging, so the best LEGO sets that can capture your interest are the tough ones that can help you pass time while having immense fun. The regular kids' LEGO sets may be mundane, too easy, or not challenging enough for you. You can ditch those and enjoy a lot more fun with challenging adult lego sets.

Unlike small, tiny LEGO sets that you enjoyed as a kid, you can fix yourself up with some of the Hardest LEGO sets ever made. Some of these may range from a few modern LEGO brick sets to over one-thousand brick sets but expect to enjoy hours of fun as you bring them to life. While it may seem easy to build LEGO sets, especially when you follow the instructions provided, you'd still be in for hours to days of labor to assemble the tough sets- usually a great challenge you'd want to accomplish.


LEGO has been around for a long time and has released thousands of LEGO sets, and millions of tiny LEGO pieces to assemble. It's time for you to raise your challenge level with what we consider as the toughest LEGO sets to build. There are 3 major factors that define a LEGO set as tough or challenging. They include;

• Level of difficulty: it is good to consider the level of most difficult lego set when you are choosing a LEGO set. You may want to choose a set with a building process- pleasure comes from spending hours building a detailed and perfect model. Having to complete a model gives great satisfaction. Check the age rating and recommendation to determine the level of difficulty.
• The number of pieces: check the number of pieces in the set when looking to buy a tough LEGO set. Most of the LEGO sets made for teenagers and adults have a large number of pieces. The larger the number of pieces, the tougher the set. So, if you are looking for a greater challenge, you should buy LEGO sets with a large number of pieces.
• Theme: LEGO themes like Super Heroes, Star Wars, mechanics, and architecture are tough sets. If you are a fan of these themes, you can easily find a tough LEGO set for yourself.

With all that has been said so far, are you ready for new challenges? Can you find a free table space to set up your model? Can you afford a big LEGO set? Are you ready to spend multiple hours having immense fun? If yes, here is a list of what we consider to be the most challenging LEGO sets;

The Taj Mahal is an architectural masterpiece built in the memory of Emperor Mumtaz Mahal, the wife of Emperor Shah Jahan of India. It took almost a decade to complete this iconic masterpiece, but you can have it right under your nose in a few hours.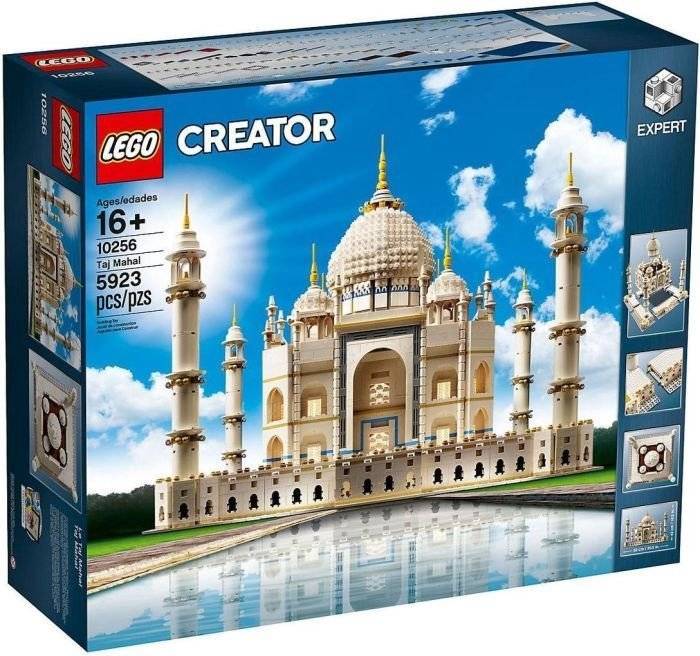 LEGO Taj Mahal is the most incredible geographical model from the Creator theme. This set contains 5922 pieces to build the beautiful Taj Mahal- India's most famous monument. The kit is highly detailed and will certainly take a lot of time. It's a great set for every LEGO builder looking to hop on a real challenge. This has to be one of the greatest models you will find.

Bricks in the Taj Mahal set are unique to the kit as they are created to bring the iconic ivory-white marble mausoleum to life in the best possible way. The model measures up to 41cm tall and 51 cm wide, which means you need to find a special place to display the beautiful Taj Mahal. This exciting challenge may take roughly 25 hours to complete.


You don't necessarily have to build this LEGO set at once, as some people may choose to build and rebuild it time and again. The LEGO Taj Mahal building is split into seven modular sections, making it easy to rebuild and transport. The kit comes with detailed instructions on how to bring the Taj Mahal beauty to life with LEGO bricks. It is recommended for expert LEGO builders or you can set your architecture-inclined kid up on this set.

The model appears tough and building it is certainly not short of tough. The Star Wars Millennium Falcon has been available since 2008 and is one of the biggest LEGO sets ever made. It is incredibly detailed and has a lot of cool features, all to be built with 5195 pieces. This set comes with a removable cockpit top, retractable boarding ramp, and rotating guns. It is the first falcon to be built.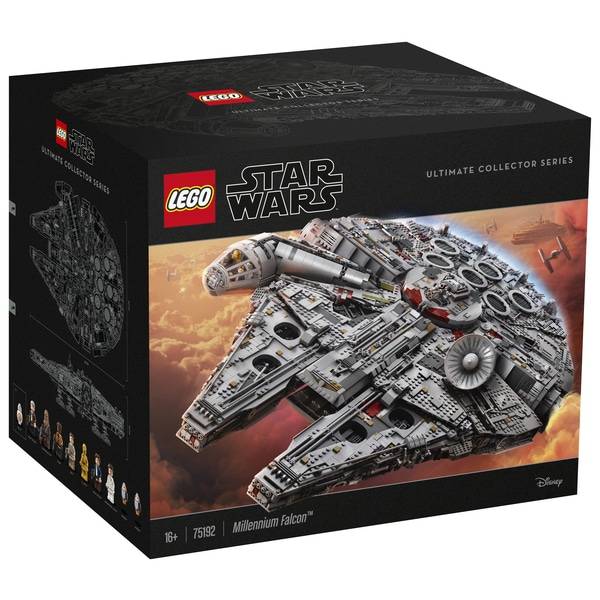 You can create a detailed interpretation of the Star Wars Millennium Falcon with its intricate exterior, landing legs, upper and lower laser cannons, and the other features. The individual hull plates can be removed to reveal the main hold, gunnery station, and rear compartment. This model has interchangeable sensor dishes and crew so you can decide on whoever to play your adventure with.
LEGO has always pulled off the great Star Wars themes, but this right here is breathtaking. The Star Wars Millennium Falcon is a giant model that spans about 3ft long and 2ft wide. It comes with Han Solo, Luke, Chewbacca, Leia, and Obi-Wan Minifigures to help in saving the galaxy.
Driving a tumbler is hard right? But, have you considered how tough it would be to build one? The Batman Tumbler comes with lots of intricacies you wouldn't mind spending your time on. LEGO Batman Tumbler is a detailed set for every LEGO enthusiast looking for a tough set to build. The process is wild and tough, but the resulting model is super cool.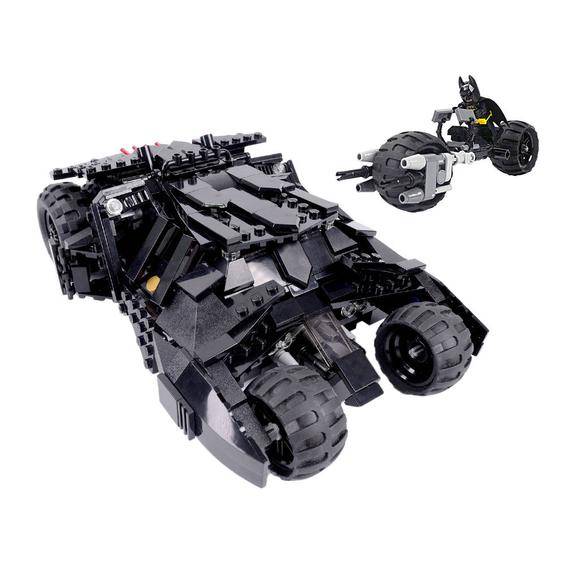 The kit features LEGO front wheels, an armored exterior, interior wings, adjustable top wings, huge racing tires, and 2 exclusive Minifigs; Batman and The Joker. There are also hinge bricks that allow the car parts to move, just like it does in movies. The roof can be taken off to reveal the interior. The entirely black Tumbler has gold and grey inclusions.

The kit comes with a fact sheet with instructions on how to build the Tumbler. The Batman is dressed in his "Batman Begins" suit and the Joker in his appearance from "The Dark Knight" movie. This cool LEGO set contains 1869 pieces.

You can recreate your own opening scene from "A New Hope" right there in your room with this magnificent LEGO set. The LEGO Imperial Star Destroyer contains 4784 pieces to build the replica of the Devastator from Star Wars Episode IV. The model is 43 inches long and features a fair bit of weapon display and intricate surface detailing.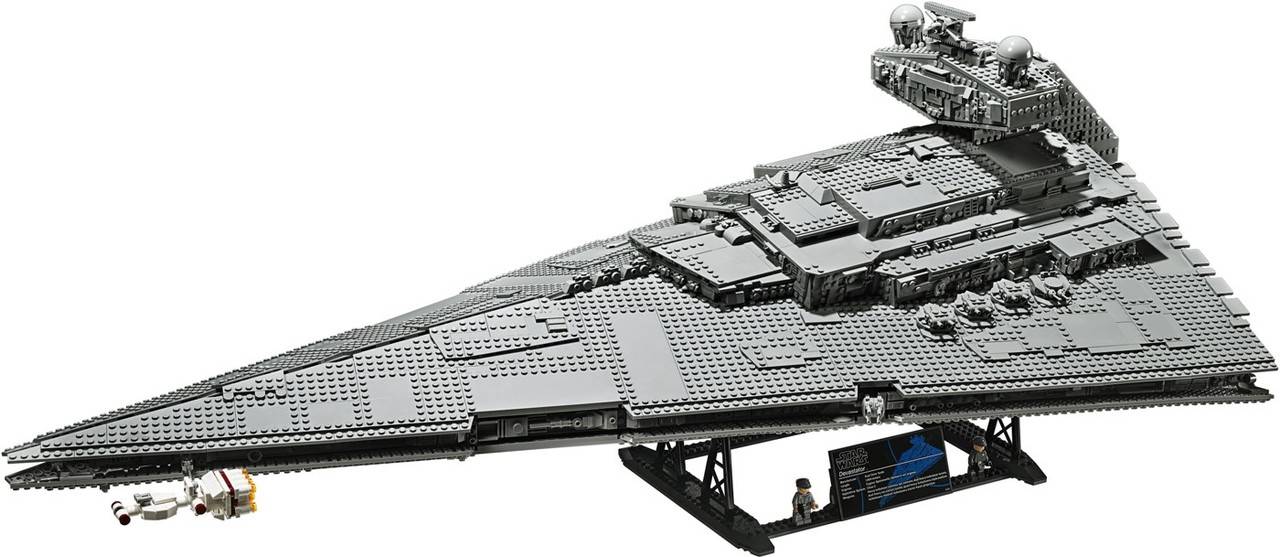 LEGO brings the famous mighty ship to life with 4784 LEGO pieces. When assembled, it features swiveling guns, huge engine exhausts, a tilting radar dish, and a lot of grey bricks. It also features a display stand and 2 new exclusive minifigs- the Imperial Officer and Imperial Crew Member. The Imperial Star Destroyer, when paired with its display stand measures over 17 inches high ( 14 inches without the stand ), 43 inches long, and 26 inches wide.

Tower Bridge (London's most iconic bridge) is an absolute beauty, which LEGO allows you to bring to life in the comfort of your space. LEGO Tower Bridge belongs to the Creator theme and is one of the toughest from this theme. The model shows the iconic Tower Bridge with different vehicles popular in London city, with a working drawbridge.

The model contains 4295 pieces and is over 40 inches long, 17 inches high, so you better create some shelf space for it. Building the Tower Bridge won't be complete without the most popular vehicles in the city, which is why this adult lego sets feature a black London taxi, a green car, an iconic yellow truck, and a red double-decker bus.

Tower Bridge is one of the toughest LEGO sets to build. There are multiple layers and hanging bits to deal with and loads of incredibly similar bricks to differentiate. This makes a perfect LEGO builder game for your LEGO family and friends, and yourself.

This set recreates the iconic Ghostbuster scene in the firehouse the Ghostbusters bought when they needed a headquarter. The firehouse is a 3-story building, with a laboratory, darkroom, bathroom, sleeping quarters, containment unit, kitchen, office area, garage bay, a recreation room, and opening walls for easy play access. It might look fairly simple, but it's a properly challenging set.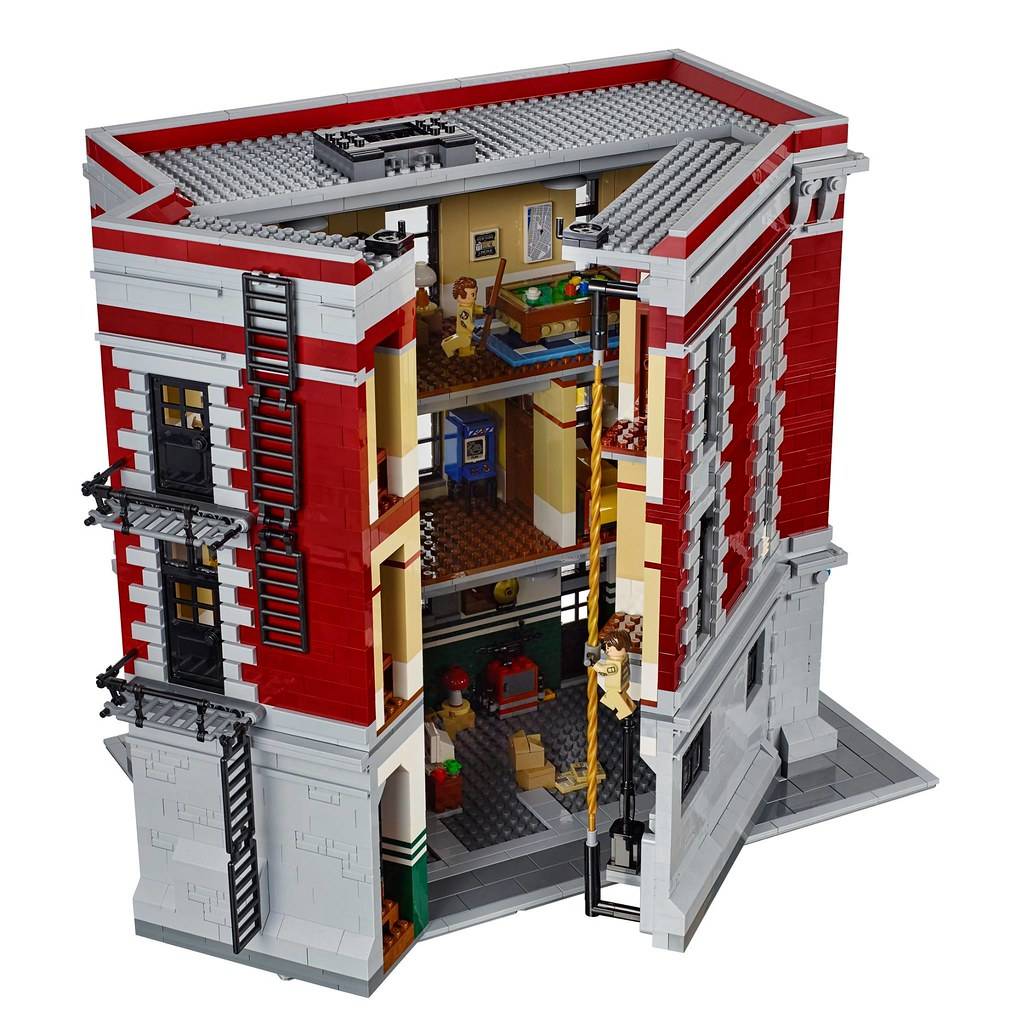 It contains 4634 pieces, including 9 Minifigures; Peter Venkman, Egon Spengler, Raymond Stantz, Winston Zeddemore, Louis Tully, Library Ghost, Dana Barett, Janine Melnitz, and Zombie Driver. The minifigs have decorated arms.
The set contains accessory elements including alarm bell, phone, computer, toolbox, magnifying glass, arcade games, jars of slime, fire extinguisher, camera, milk and cheese, a fridge with frozen pizza, and a lot more.
The finished model is over 14 inches high, 9 inches wide, and 14 inches deep. It comes with a gigantic manual to help you understand the building. Have fun building the Ghostbusters Hq.

The first challenge you would have to wrap your head around with this set is the shape. Star Wars Death Star is an open circle, which is quite different from your regular LEGO models. The shape is the first difficulty you will need to figure out. The set helps you to recreate several iconic scenes from "Death Star".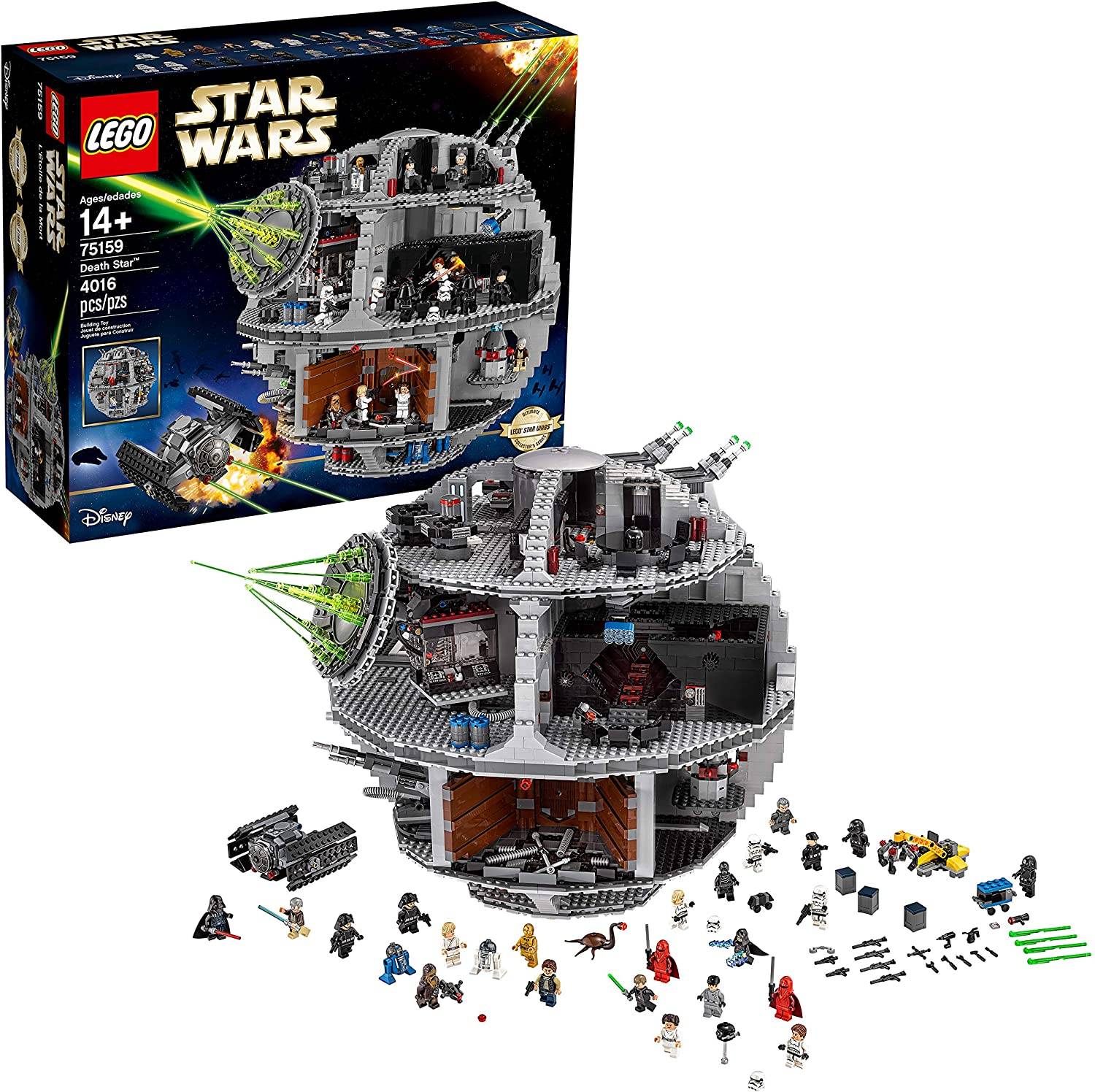 One of the exciting things about this set is that you can create several scenes from the movie, all in one model. This is possible due to the array of characters in the set. Star Wars Death Star contains 4016 pieces, and 23 Minifigures, which allows for creating different scenes. This set promises you hours of fun and creativity. Minifigures in Death Star set include Darth Vader, Luke Skywalker, Han Solo, and others.

Sydney Opera House is a distinctive landmark in Australia. The set brings you the replica of this geographical landmark. The architecture of Sydney Opera House is not the simplest to build, therefore, you will have a tough time on it, but the manual will help you get around it. The final build measures over 11 inches high, 25 inches wide, and 15 inches deep.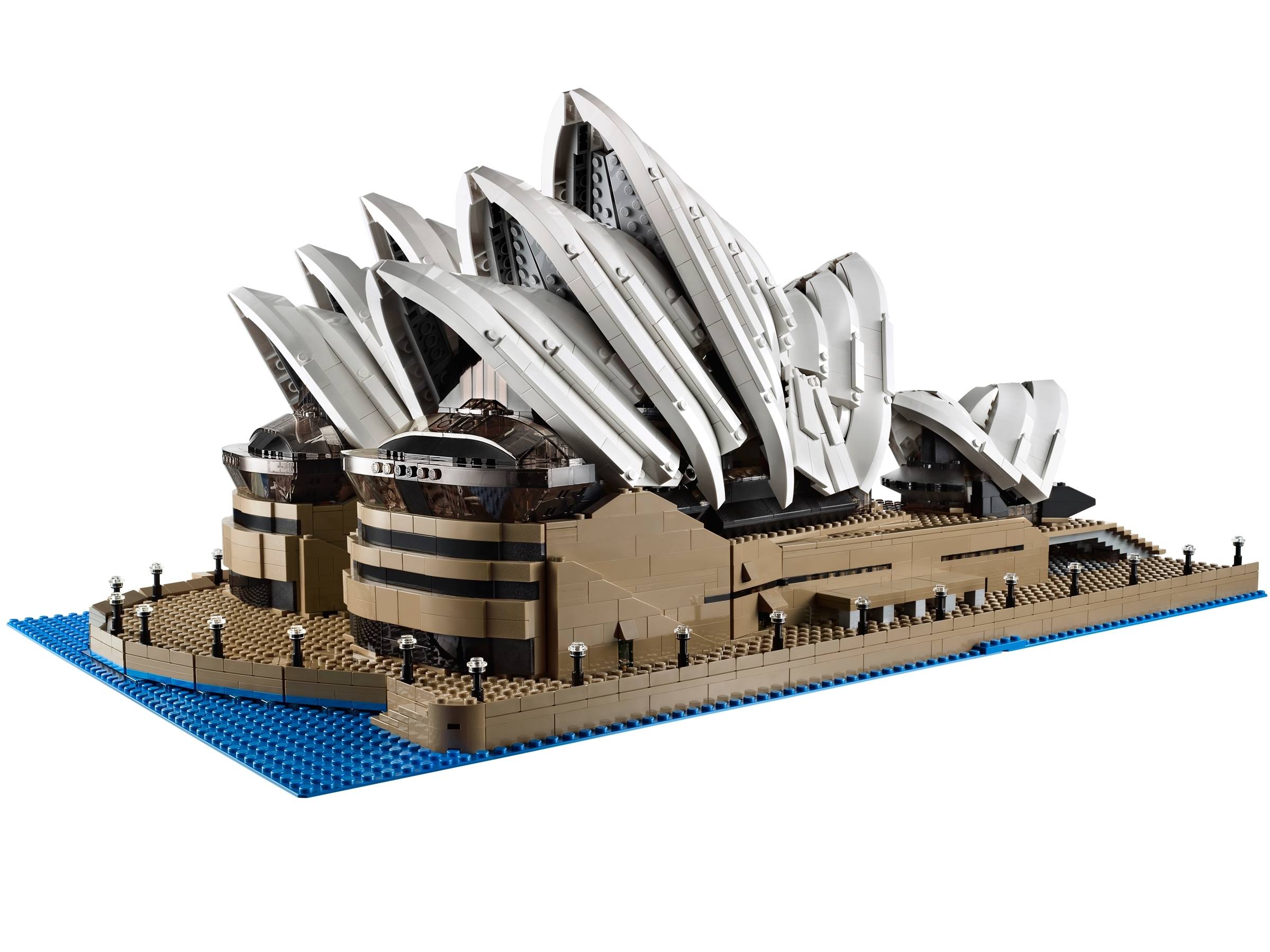 Sydney Opera House LEGO set has only 2,989 pieces, but it can be complicated to build. It is an expert level Creator range for LEGO builder enthusiasts. The shape of the building with its angled walls makes it a terrific challenge. It has a waterfront forecourt, and unmistakable shell roofline, and more unique representation that places it as Australia's most iconic building. It requires skills and techniques, and it will certainly bring out some creativity you had no idea was in you.
This is a beautiful coupling challenge for car lovers. Build a Technic Bugatti Chiron with 3559 LEGO pieces. This final build is a finely detailed car with brake discs, moving piston, an accessible cockpit, gearshift, steering wheel, and other amazing touches that every LEGO enthusiast will appreciate.