TOP 10 LEGO DIY Craft Ideas
By

Nikita P.
/
September 20, 2020
A time could come when you would want to reduce the amount of LEGO around your house. You would want to convert the LEGO's you'll want to reduce to other DIY craft. If that's what you're looking for, then this article is meant for you. From this article, you'll find wonderful ways to turn your LEGOs into an amazing thing for the house.

Top 10 LEGO DIY FUN CRAFT IDEAS
After making a little bit of research, we have found 10 LEGO DIY fun craft ideas that we're all going to love. You'll enjoy making these with your kids too. Even though your kids have outgrown their LEGOs, it'll be a wonderful way to prevent these toys from being useless. Even if you don't have a collection of Legos on hand to use for these DIY projects, you could check local thrift stores to get what you'll need for these fun craft ideas.
People who might have mistakenly stepped on LEGOs would dislike them for the pain they'll cause. But using these ideas, you could convert them to fun ideas that could be properly used in the house. After converting these toys, they could make for wonderful Father's day or Mother's day presents. They could also be converted to presents for the grandparents you know.
List of Top 10 LEGO DIY FUN CRAFT IDEAS
Cute Boy's Lego Belt Buckle
This LEGO DIY belt buckle is very simple to create and your little man would enjoy wearing it. You simply need a few LEGOs to build this. You'll also need some craft foam and some plain belt buckle. Different designs could be done using this idea. This would make him his very own superhero and whatever he wants.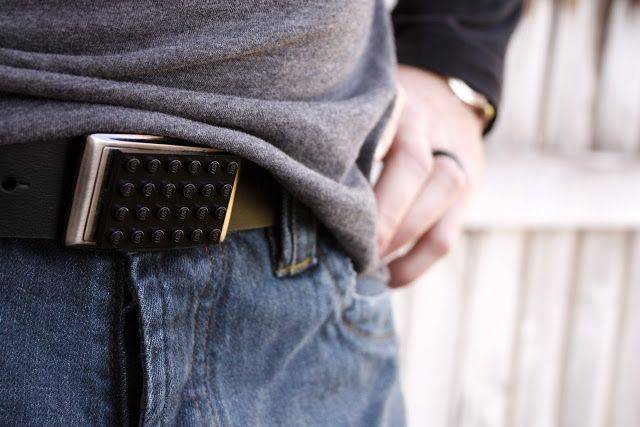 DIY Lego Candy Dispenser
This is a great LEGO DIY candy dispenser. It works wonderfully to give out little candies like Skittles and M&Ms. Your kids are going to enjoy this and it's a wonderful way to enable them to eat their candy carefully, not in a rush. Making them have the desire to save enough and putting it into a LEGO candy dispenser.
Simple DIY Lego Toothbrush Holder
Using this idea, you get to make your kid's bathroom special. You could create a soap dish or a fine toothbrush holder and a lot of other bathroom decorations. Just join up the Legos till you get them all in the right height and create a tall box that would help them hold the toothbrushes. We all would enjoy brushing our teeth especially when we get our toothbrush from a LEGO toothbrush holder.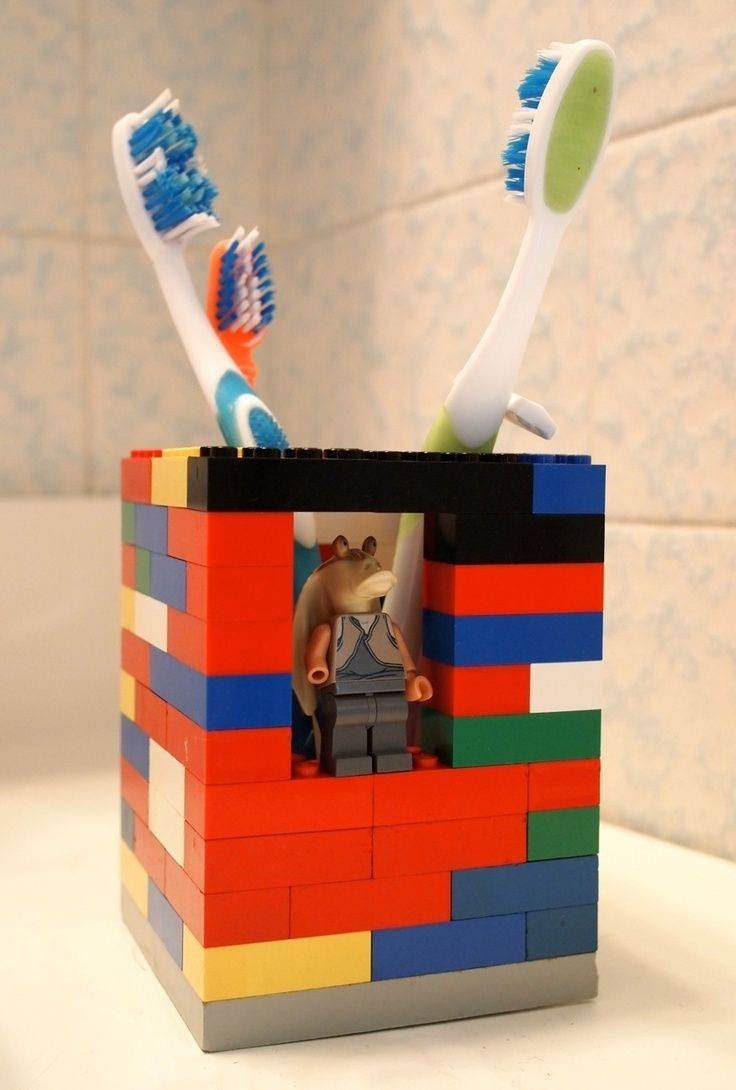 Adorable DIY Lego Earrings
Wonderful idea yeah? Imagine wearing earrings made out of Legos. This is a simple and fun project! You could make use of LEGOs to organize multiple or a simple pair of earrings. You could also make your earrings having different sizes and using different colors. This would make your earrings epic and special. Especially if you love DIY jewelry. These earrings are necessary.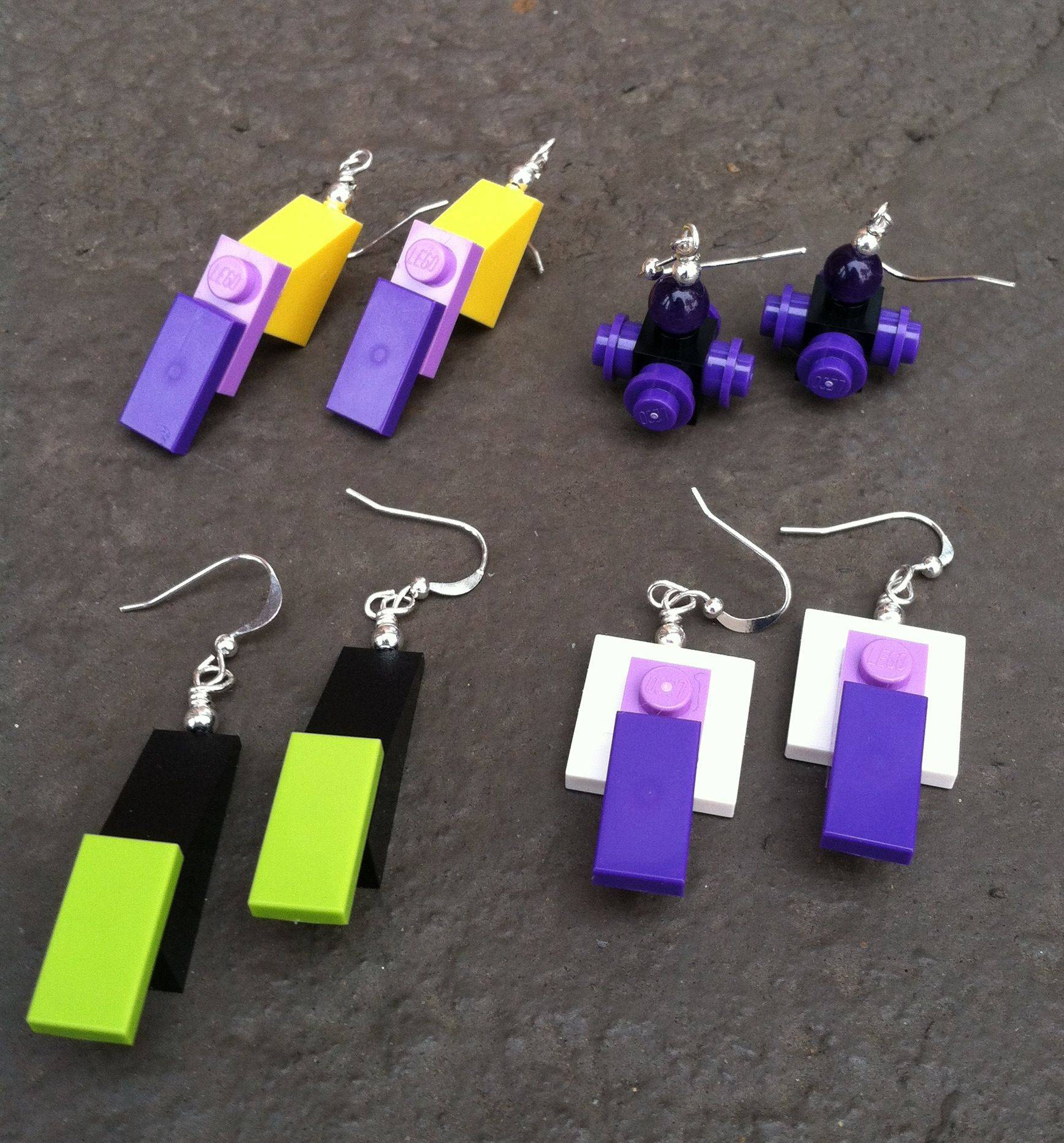 Amazing Lego Kitchen
Do you want to have a LEGO kitchen counter? Or a brand new wonderful kitchen, then this idea is for you. You'll have a quirky and fun kitchen in no time. This could also be done for your bathroom counter. This kitchen would need more than twenty thousand LEGOs and it'll look wonderful once you're done. You could organize this yourself and then join the Legos together. When this is done, simply spray with a finishing coat for everything to look beautiful and shiny.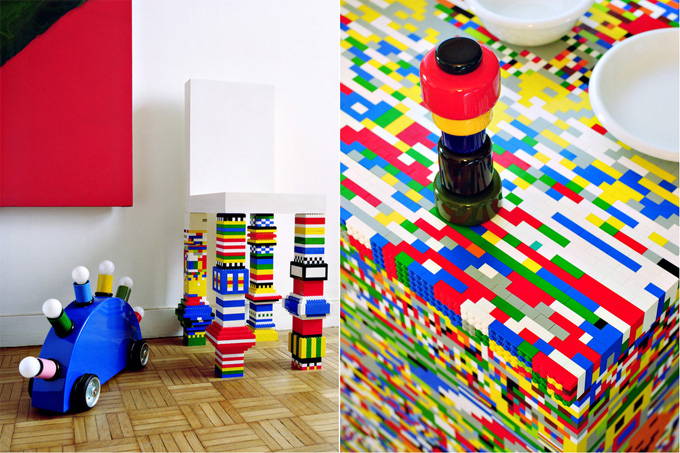 Fun DIY Lego USB Flash Drive and DIY Lego Notebook Cover
For young ones that'll need USB flash drives in school, you could make theirs unique by joining in with Legos. It doesn't take a lot of time to do this, only a couple of minutes. It is a lot of fun for the kids to make use of. All you need is a flash drive, a couple of Legos, and some tools. This could be done in multiple colors so your kids would know which flash drive is theirs. This would serve as great gifts too.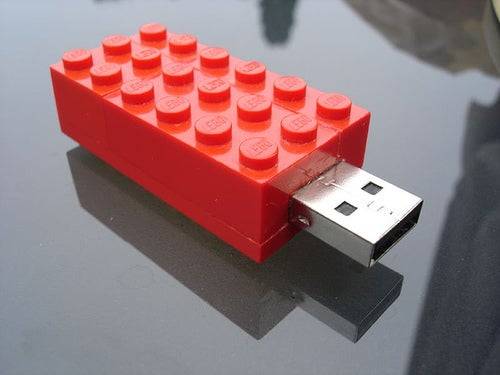 For the DIY LEGO Notebook cover. Imagine your kids having LEGO USB flash drives accompanied by notebook covers that are completely covered with LEGO. They'll be seen as the kids with parents and guardians that love fun and cool stuff. Don't you think? Kids would enjoy going around their schools holding this notebook. It would even make them want to study more because this would mean more playtime with their LEGO notebook. This is a simple project. You just need to add your LEGOs to their notebooks and then you customize it exactly the way you would like. This makes the whole process, simple, versatile, easy, and a butt load of fun.
Easy DIY Lego Friendship Bracelets and Repurposed Lego Necklace
DIY bracelets for friends is a go! Don't you think? Getting embroidery floss and a handful of Legos would be all you need to create these simple wonderful DIY bracelets for friends. These would make great gifts for the birthday party of your besties. All you need to do is to drill the holes and let the kids put their bracelets in unison. They're fun to wear and make. So try using this to surprise your best friend on their birthdays. We would love to see their reactions.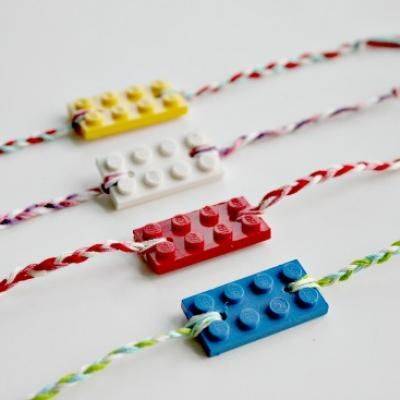 For the repurposed beautiful LEGO necklace. This is simple and easy to wear. All you need to do is select different colors and different sizes of Legos and then convert them into a beautiful looking heart necklace made with colorful LEGO. Your young ones would enjoy making these necklaces for their friends and siblings. They also make great presents to anyone they feel care and love for. Some of these are available at Etsy. They could be purchased for less than $30 and you'll get a 24k gold plated chain.

DIY Lego Hanging Key Holder
Converting Legos you want to get rid of to key holders is a wonderful idea, don't you think? This way you have something amazing on the wall which would help keep your keys organized, you also get a beautiful looking keychain that'll be there for your keys. This could easily be made by adding a key ring to different LEGO sets.
Whenever you need to keep your keys, all you should do is to click the Legos together. Sounds fun yeah? You shouldn't make it so big, because you could need this key holder to hold a bunch of keys. It could be holding the keys to your rooms, the sitting room, the bathroom, the key to the gate, the key to your shop, the key to your warehouse, and a lot of other places. More reasons to make your LEGO key holder a tad smaller.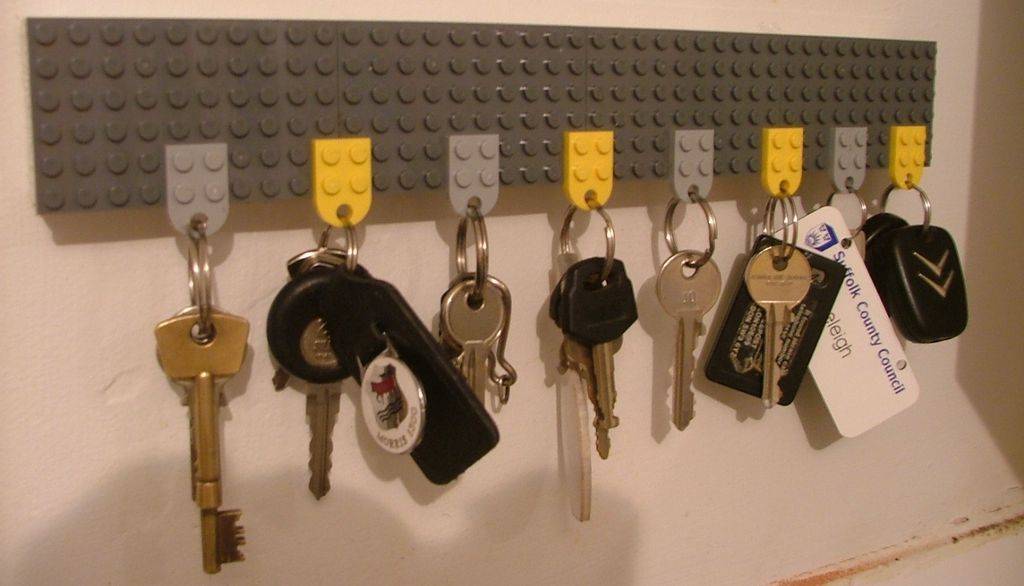 Lego Character Key Chain
As LEGO fans, we all know LEGO has got its very own characters. Like those from the LEGO movie or the LEGO Ninjago. They're cute beautiful little characters, with their fine-looking palms. They come in a variety of themes. From Star Wars to pirates to anything you can imagine. You could convert these characters into lovely key chains by simply putting in the keyring. These are perfect and cute for gifts. All you need to do is to create the character and then add in the keyring. You could check out the types available on Etsy. Quite affordable, for about $7 each.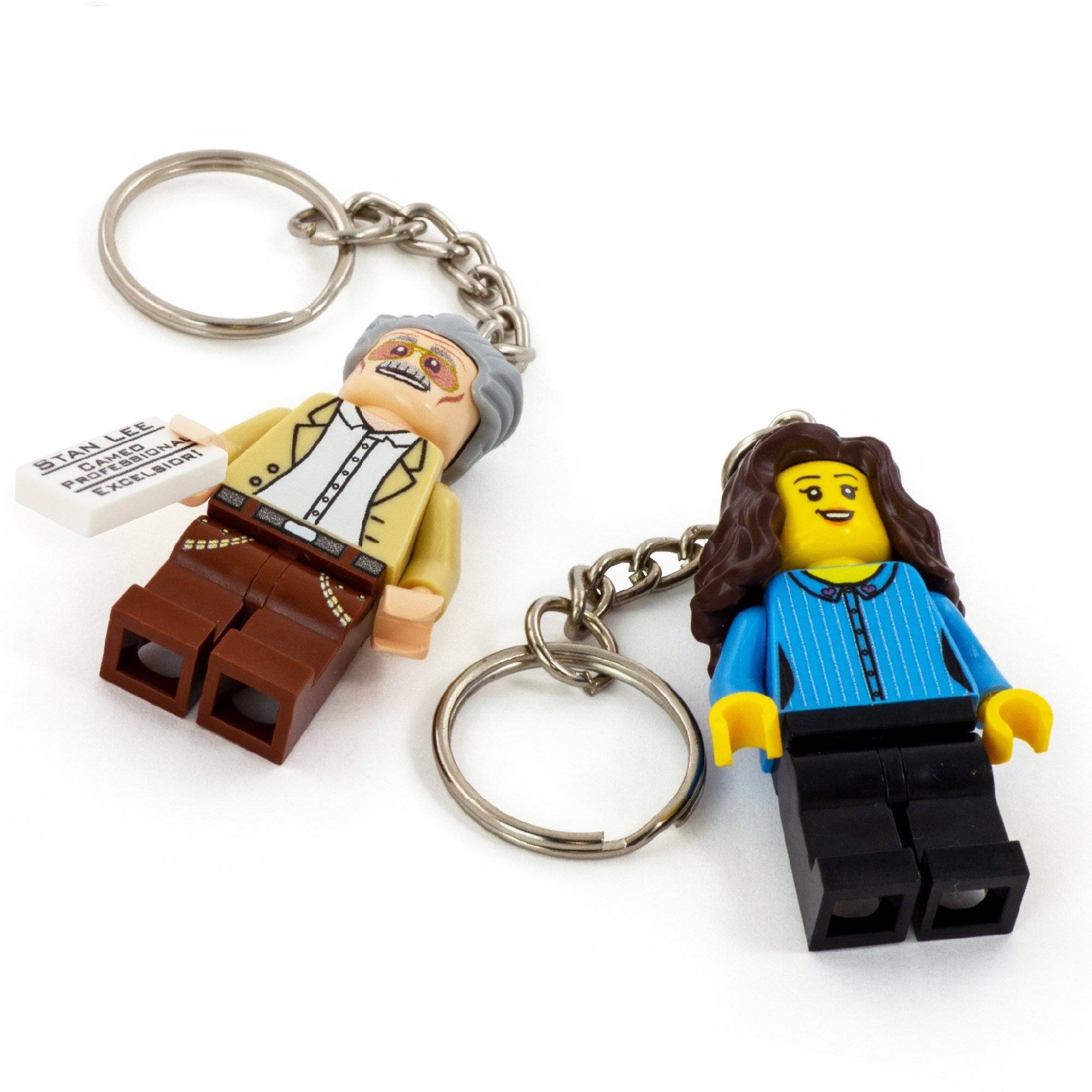 Awesome DIY Lego Lamp and DIY Lego Tape dispenser
Convert an ordinary lamp into a beautiful work of art. This could be done when you put in a lampshade that you made making use of Legos. A family room or a teenage room would work and this DIY LEGO lamp would fit in these rooms perfectly. You could make the shade whichever size you desire. All you need is to either subtract or add Legos. This is a great way to convert your old Legos and get yourself a wonderfully made new lantern. Making this serve as a great DIY idea for your ordinary lamps to look fun, cool and special.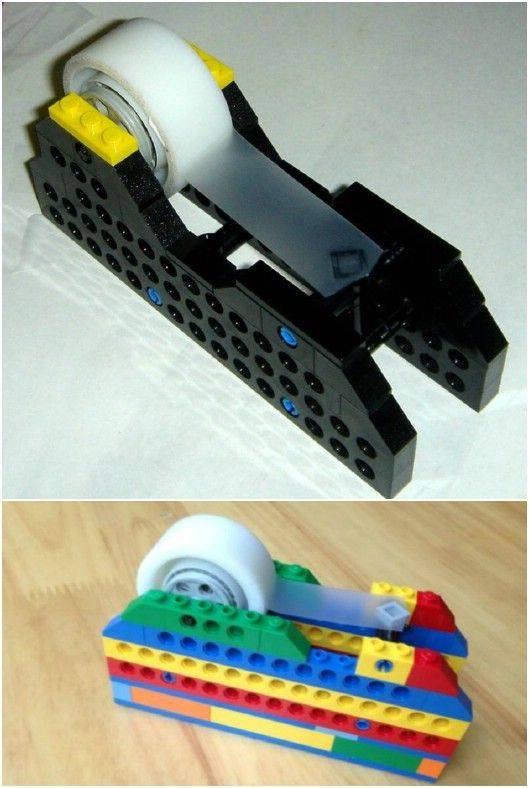 For the LEGO tape dispenser, this would completely be made out of Legos. It'll be quite nice for the desks of your kids. All you need to do is to create your Legos around the tape. Without any stress, Legos would handle this trick. This is way safer especially for the little kids around. Add in some fun to your desk and enjoy your beautiful and colorful tape dispenser.
There we have it. This article features our Top 10 LEGO DIY Fun Craft Ideas. We're sure you'll enjoy trying every piece of these ideas. To grant fun for you, your kids presents for your partners, your mom, your dad, the grandparents, and practically everyone around who is a huge fan of fun and who enjoys cool ideas. Give this a shot, trust us, you all would enjoy it.