Review of LEGO Hedwig 75979
REVIEW OF LEGO HEDWIG 75979
From the beginning of the last six months of the year 2020, new sets of LEGO Harry Potter sets have been released. One of these wonderful sets includes the LEGO 75979, Hedwig.
We all know Hedwig to be a Snowy Owl owned by Harry Potter. It was gifted to him on his 11th birthday by Hagrid. Hedwig became one of Harry's closest companions until it had to die after being blasted from the sky by a Death Eater. It has been a long time since she died, we are all still hurt by what happened to Hedwig.
Leaving that, this LEGO Hedwig is quite a wonderful set and it was released in 2020 by the danish LEGO company. Making our Hedwig forever remain in the form of a sculpture that's built using LEGO bricks.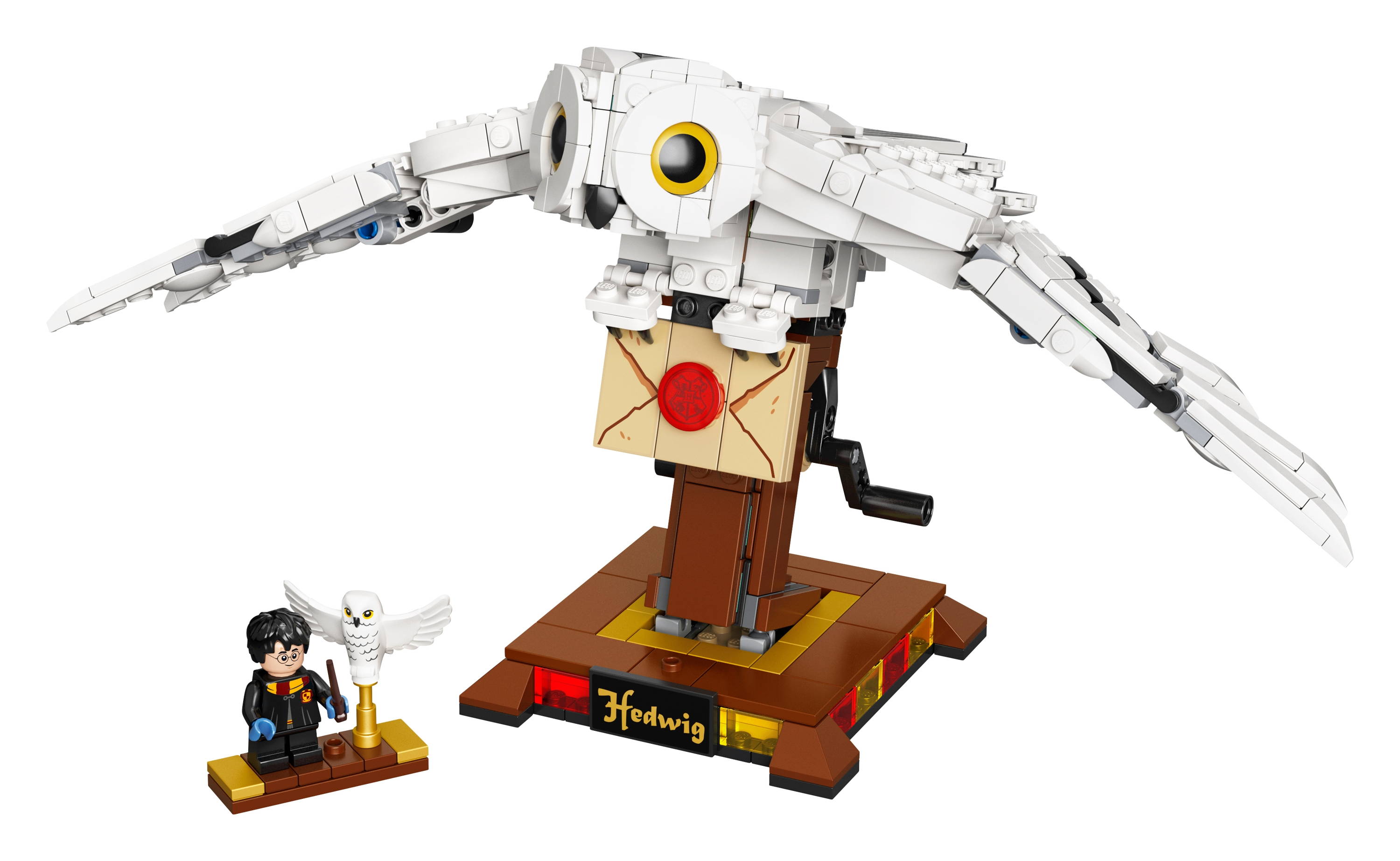 Its set number is 75979, it has six hundred and thirty pieces and it can be purchased for AU$69.99, £34.99, US$39.99. It can be bought from LEGO.com., Amazon, AU, UK, US, and Amazon Australia. Its name is Hedwig and it is from the Harry Potter theme. It was released on the first day of July in the year 2020 (UK, AU) and on the first of August 2020(US)
One of the wonders the year 2020 LEGO has been having thoughts that are not known to everyone was to create different sorts of novel play and create experiences that would be available in LEGO retail sets. This makes Hedwig one of these types of novel play LEGO set.
This model is eye-catching, the wings after the LEGO set has been properly organized, it can with grace flap down and up thanks to its insides that are mechanical. You could also make use of an available crank so her wings would move.
Organizing this LEGO set is fun to do. You'll enjoy a rare experience of creating an animal LEGO sculpture and that of a kinetic sculpture. It has no way of feeling boring or repetitive.
This set comes with a young Harry Potter Minifigure. Harry Potter as he was from the Philosophers stone and then you'll get the new 2020 Hedwig with its wings outstretched.
The Harry Potter Minifigure has a Gryffindor scarf and blue gloves which serve as the point from the movie where Hedwig perched on Harry's arm.
Harry has a different face, the second face is scared.
This brand new piece of Hedwig is a fine bonus to everyone buying this LEGO set.
Having outstretched wings, this LEGO set is a great upgrade over an older version of this LEGO model from 2019. This makes this present LEGO model feel more alive. It has beautiful detailsthat were molded on its wings and its body and face have very nice printings.
This LEGO set is one of the cheapest to obtain to get the LEGO Hedwig without needing to remain patient for the Burrow or the Astronomy Tower
The creators were wonderful because Hedwig's proportions are very nice. Making her look balanced.
Details to the wings of Hedwig was done properly. Even it's tail, there's a fine array of plates and tiles. Even exposed studs give Hedwig a wonderful texture sense which mimicsher feathers accurately.
The black specks of Hedwig are also captured using black quarter curves which are tiled across her wings and her back.
The creators of this LEGO set paid homage to couriers and postmen in the universe of Harry Potter. Hedwig comes equipped with a letter having the Hogwarts crest using a wax seal. Referencing Hogwarts acceptance letters which are usually delivered by owl post.
Hedwig's head can be rotated around and it copies the range of movement of the head of the Owl. Her eyes were printed using a clean touch and they look both thoughtful and expressive.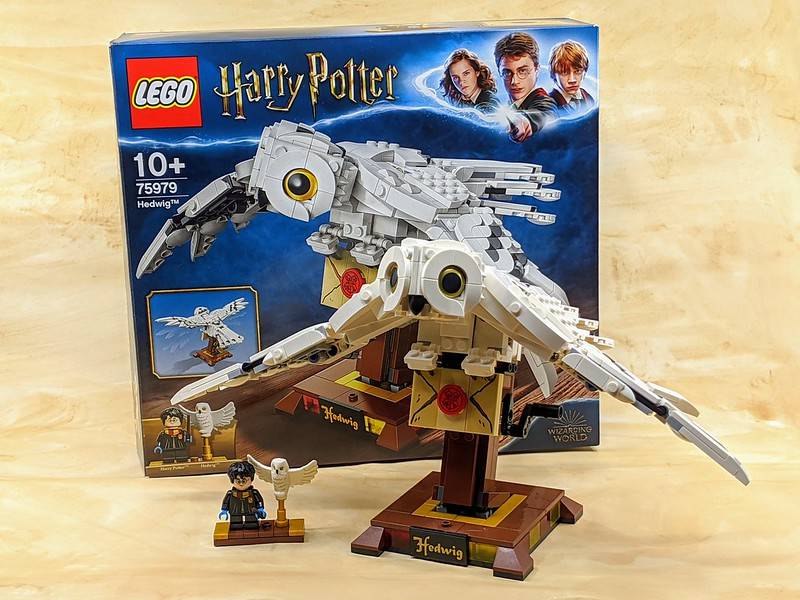 Looking at the underside of Hedwig's wings, you'll have more ideas on how the mechanism that lets her wings move works.
It has a hand crank that gives Hedwig its powers. All you need to do is to grab the handle on any side and turn it, this sets the wings of Hedwig into motion.
This entire set hinges on this mechanic of play, the creators got it perfectly. The wing motion of Hedwig slowly rises down and up and watching it is extremely satisfying. The wings beat like a real owl and it's simple to crank and it is buttery smooth. 
It is very easy to motorize Hedwig. As long as you have a simple Technic motor. You can motorize Hedwig and with ease bring your lovely owl back to life. 
Making use of the motor from 8293, don't bother looking for the power of regulation and reducing the speed of the motor. This makes Hedwig look a little crazy as she flaps herwings with speed. This is a cool mod you can do if you have lots of spare Technic motors lying around.
What owners love from this Hedwig LEGO set
This LEGO set is an unexpected, interesting, and unique addition to the Harry Potters theme of available LEGO sets. You get to create an experience and watching Hedwig come together is very cool. There's a wing-flapping mechanism that works without issues. It is affordable, it can be easily motorized and it is one of the simplest ways to add a new Hedwig owl element.
What owners hate from this Hedwig LEGO set
It has a relatively high price tag. Apart from this, all other properties of this LEGO set are enjoyed by its users.

LEGO 75995 Hedwig is one of the sets that was released in the year 2020 as a LEGO set that stood out properly. Having a prove range of AU$100/US$50 having little value that can be found.
The entire idea of having a kinetic LEGO set looks fascinating and it has been used for a very long time by adult fans. Watching LEGO get used to this popular idea and converting it into a mainstream LEGO set and having it is a wonderful accomplishment.
Having Hedwig as a display piece, it checks out all the necessary boxes, from its highly detailed features, a proportional design, and the fact that it has its very own stand built display. This doesn't take up lots of space.
Hedwig's X-factor has its very own wing flapping mechanism which makes you enjoy it in every possible way. Having a hand crank and buttery smooth motion. This is a LEGO set you'll be glad to show your visitors when you're hosting them.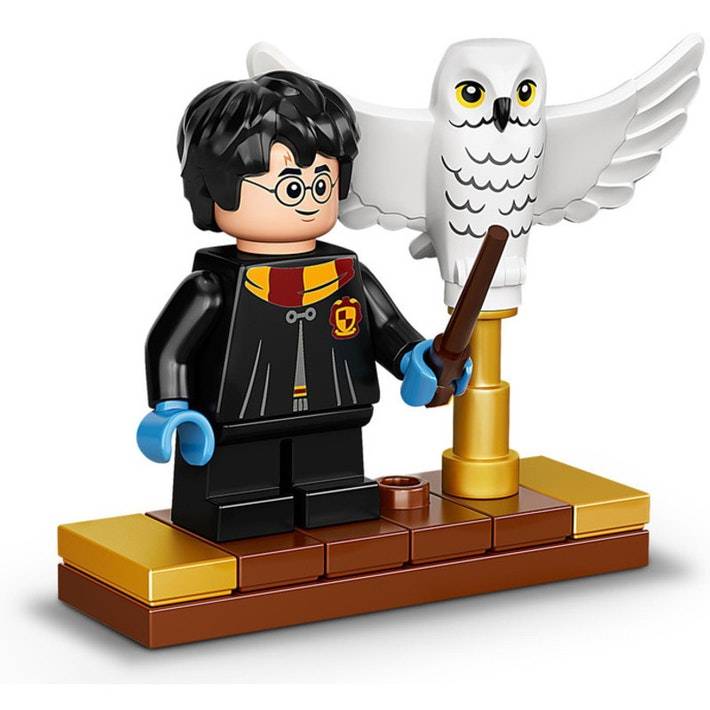 The bonus of this set makes it simple to motorize and makes this LEGO set grant you more satisfaction.
It is nice watching LEGO create brand new sets like Hedwig and watching how difficult it is to find these types of LEGO sets on LEGO.com and shelves. Luckily, this choice is paying off massively.
It would be very nice to watch LEGO add in more properties and think out of the ordinary more especially when it comes to inventive play ideas and offering novel plays that are cool no matter your age.
The only downside to this is that it is a little bit expensive in Australia. It costs AU$70 RRP. This is a little bit high compared to the price it is sold in other countries. You could get this LEGO set from Kmart and you'll have about a 20% discount all year long. It doesn't seem so bad after you end up getting this LEGO set.
LEGO 75975 Hedwig is a wonderful set and it is one of the best middle-range LEGO sets that was created in the year 2020. You should get this LEGO set if you are a Harry Potter fan. For people that are LEGO fans but not Harry Potter fans, you'll enjoy this LEGO set because it's engineering and mechanism is worthy of its price. 
This Hedwig LEGO set has a 4/5 rating.
We're glad you ready this review and we hope you had fun.
75979 Hedwig can be gotten from Amazon Australia and LEGO.com. It was released in the U.S on the 1st of August 2020. And people in the US can also get it from LEGO.com
Remember, there are lots of reviews that could be gotten from review hubs. Make sure you stay up to date on posts as they are released. You could also check out Facebook pages created for LEGO sets reviews and you could subscribe so you get email alerts for new posts as they are released.
If you would like to see more posts about various LEGO sets, LEGO sets that could include Technic sets and other sets that could be motorized, then Game of Bricks is the website for you. Enjoy blog posts built by masters of LEGO pieces and constructors of full LEGO sets. Here you'll learn how to organize a LEGO set like Hedwig's that was released in the year 2020. Have fun as you do so.
---