Revealed: Wonder Woman vs. Cheetah LEGO Set 76157
By

Nikita P.
/
May 07, 2020
LEGO, our favourite toy company, continues to look for ways to stir up joy and add more fun-filled experiences to our LEGO life, and the truth is that we can't get enough of them.

In addition to that, LEGO is set to reveal a new mini-figure set called the Wonder woman vs cheetah LEGO Set 76157.

The new LEGO set is a Wonder Woman and Cheetah LEGO-themed Minifigure set. It was created in readiness for the soon to be released DC blockbuster movie titled Wonder Woman 1984. I honestly think that the LEGO group aims to do the same thing they did with the Wonder Woman Battle 76075 LEGO set which was released in 2017 and served as a continuation and a means to welcome the release of the Wonder woman's first movie.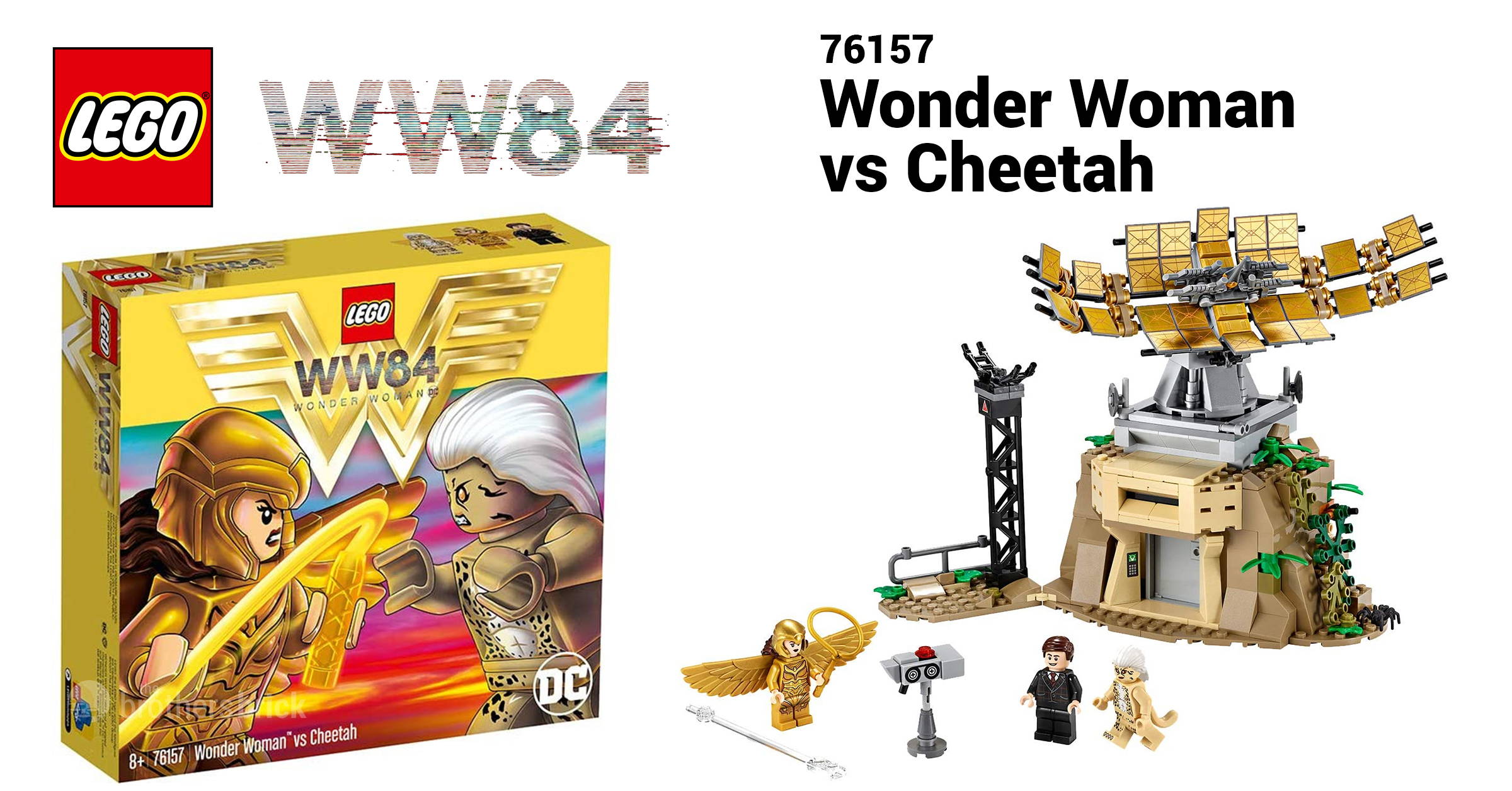 The Wonder Woman 1984 blockbuster was originally slated to be released on the 3rd of June, 2020 but due to the current negative effect of the pandemic, the release was put on hold and moved to the month of August 2020. The LEGO

DC 76157 Wonder Woman vs Cheetah is definitely going to serve as the continued version of the film because LEGO fans and lovers get to still experience the characters in a Minifigure form.

1. It features a very high-tech bunker and also, a tower that has a rotating transmitter.

2. Aside from the rotating transmitter, There's also Diana Prince who stands in as Wonder Woman, Dr. Barbara Minerva who's acting as the Cheetah, and then Max. Brick. In this set, they are the superheroes, I'm sure the DC superheroes fans are ready to receive them.

3. The package in which the Wonder Woman vs Cheetah LEGO set comes in has no iota of a clue that suggests to the buyers what to expect from the packaging box. Instead, it showed only things that are related to the Wonder Woman 1984 movie, e.g the logo and then, the major Minifigure characters (wonder woman and Cheetah), featured in the set. Personally, I think this has something to do with marketing strategy, i.e I think it's packaged that way to spike curiosity in the mind of the fans.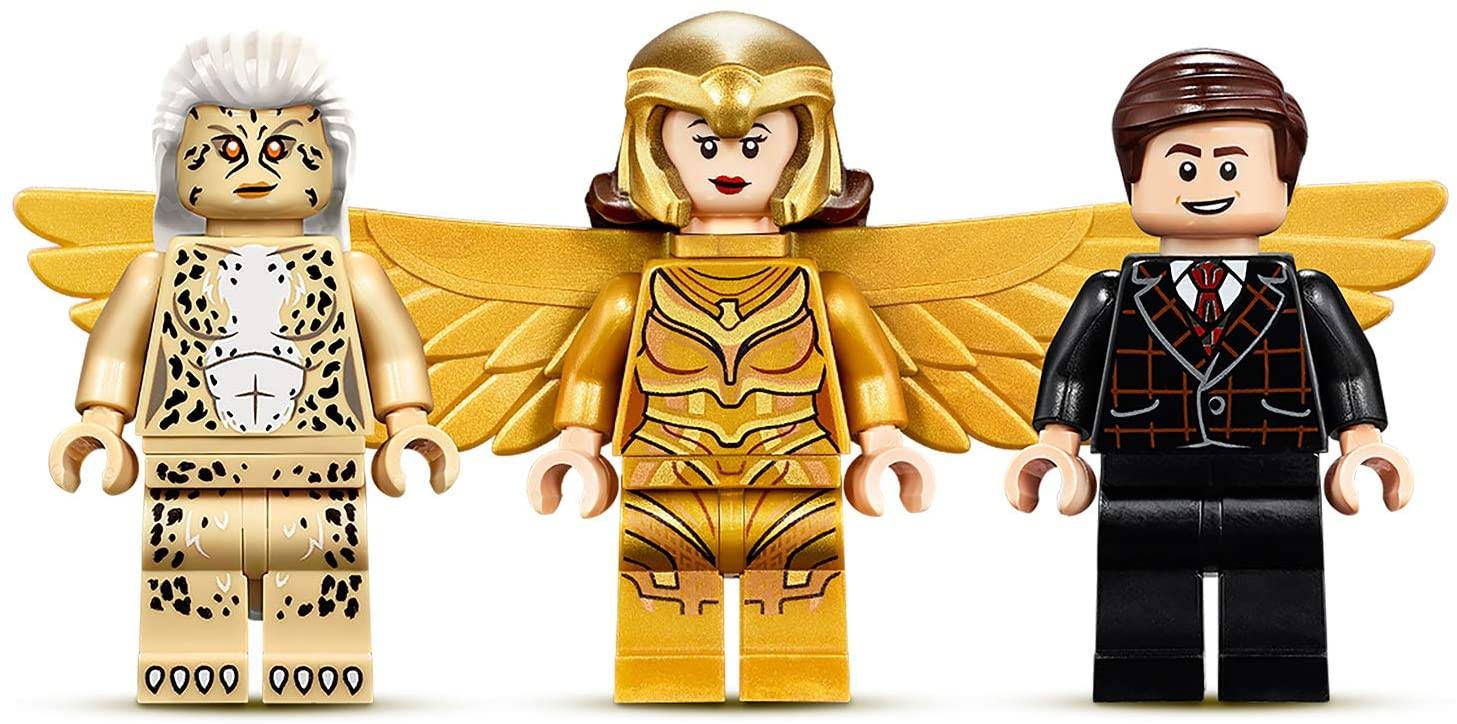 4. Wonder Woman comes clad with a coverall gold suit and wings. Also, she has an entirely different helmet that's neatly molded.
5. The Cheetah comes clad in a yellow catsuit, looking the same as her outfit in the recently released yellow Minifigure Collectible.
6. Maxwell Lord is seen wearing a plaid suit that has a matching tie.
7. The LEGO set contains 371 pieces of the superhero building parts.
Release Date of Wonder Woman vs Cheetah 76157 Lego set

From my findings, there's been no official date named yet for the release of the LEGO set. Nevertheless, we still think that it's going to be really soon since it's a depiction of the Wonder Woman 1984 film, and originally, Minifigure sets of a movie are usually released before the main movie and it's usually two months before it.

The movie - Wonder Woman 1984 is ready and it's going to be released on the 14th of August 2020. Till then, we keep our fingers crossed, and our ears open in anticipation of the official releasing of the 76157 LEGO Set.

Special Things to Expect From LEGO Wonder Woman vs. Cheetah 76157 LEGO set

1. It's a 2 sided Minifigure model set that features a rotating tower transmitter and a high tech bunker.

2. With the presence of the high tech bunker and a rotating tower transmitter, young LEGO lovers are able to place Diana Prince (Wonder Woman) together with her enemy Dr. Barbara Minerva (Cheetah) strategically and perform wonders alongside.

3. The main characters to play with are the DC superheroes - The Wonder Woman (with wings) and Cheetah Minifigures because they are the ones with the action Maxwell Lord Minifigure is simply there to take the center stage. The tower transmitter at the top can rotate about 360 degrees while tilting up and then, down.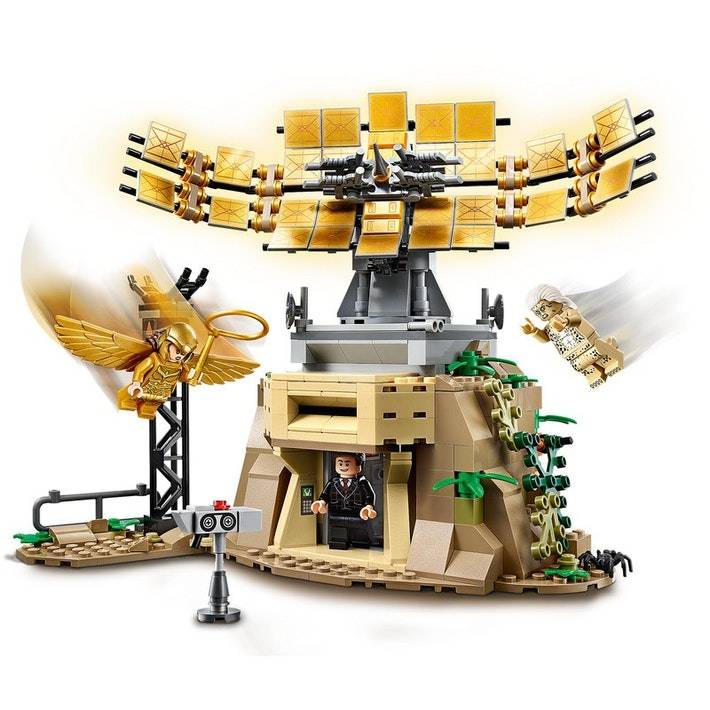 4. The Lord Maxwell Minifigure takes control as the Wonder Woman Minifigure is being attached to the rotating transmitter causing her to fly and rotate as the tower does. As soon as the villain (cheetah) comes into the stage, Wonder Woman comes down, and then a big fight begins to take place.

5. This set is most suitable and easily enjoyed by kids around the ages 7 and above of both genders. This is because of the opportunity to explore and enjoy the exciting adventures that come with the LEGO set because children love DC superheroes movies and comics so this isn't going to be an exception.

6. The Wonder Woman vs Cheetah LEGO 76157 Dc set measures about 19cm tall and 17cm wide with the radar antenna measuring about 20 cm wide. This is a way of inciting children to have the pronounced joy of having their LEGO play on a larger platform.

7. Using batteries isn't a requirement in The Wonder Woman vs Cheetah LEGO set. This is a clear indication that this LEGO set can be used whenever, however, and wherever they please, which is what a lot of kids have always wanted - unlimited playtime!

8. Since this LEGO set doesn't require battery usage, it means that there will be enough time for the kids to think creatively, master the art of solving problems, and explore their imaginations. You see? It's a win-win situation!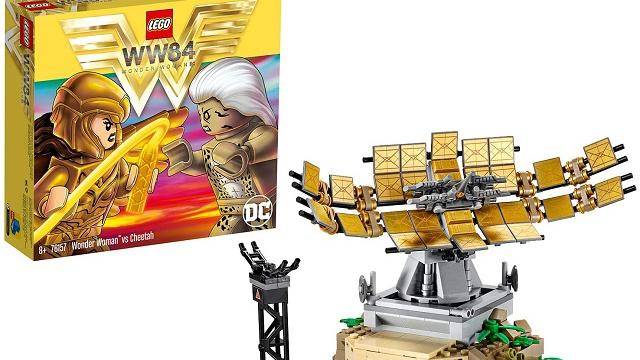 9. On buying this Lego set, you are sure to get an instruction manual that will carefully guide you on how to effectively set up Wonder Woman, Cheetah, and Lord Maxwell Minifigures for a play and building time!

The Wonder Woman vs Cheetah LEGO set 76157 is only available on a preorder basis. You can, however, preorder from Amazon pending till the official release date.


The proposed price for this $39.99 | CAN $49.99 | UK £34.99 when it finally gets into the LEGO market.

Just as every other released Minifigure set from LEGO, I'm sure that this is going to be fun as promised.