Reveal of the Next Generation LEGO Mindstorms Robot Inventor (51515)
By

Nikita P.
/
October 02, 2020
No one expected Lego to surprise us the way it just did. I mean! Who was expecting the next generation Mindstorms LEGO Robot Inventor (51515). Like we have all been expecting the Mindstorms Lego Robot Inventor since it's theme began for twenty-two years now. Recently, we had the LEGO Mindstorms EV3 (31313) and this came out in 2013. We've been waiting for seven years. Watching the EV3 passing the Baton STEM to its relative, this new Lego set that just got revealed. We are quite excited about this, to be honest.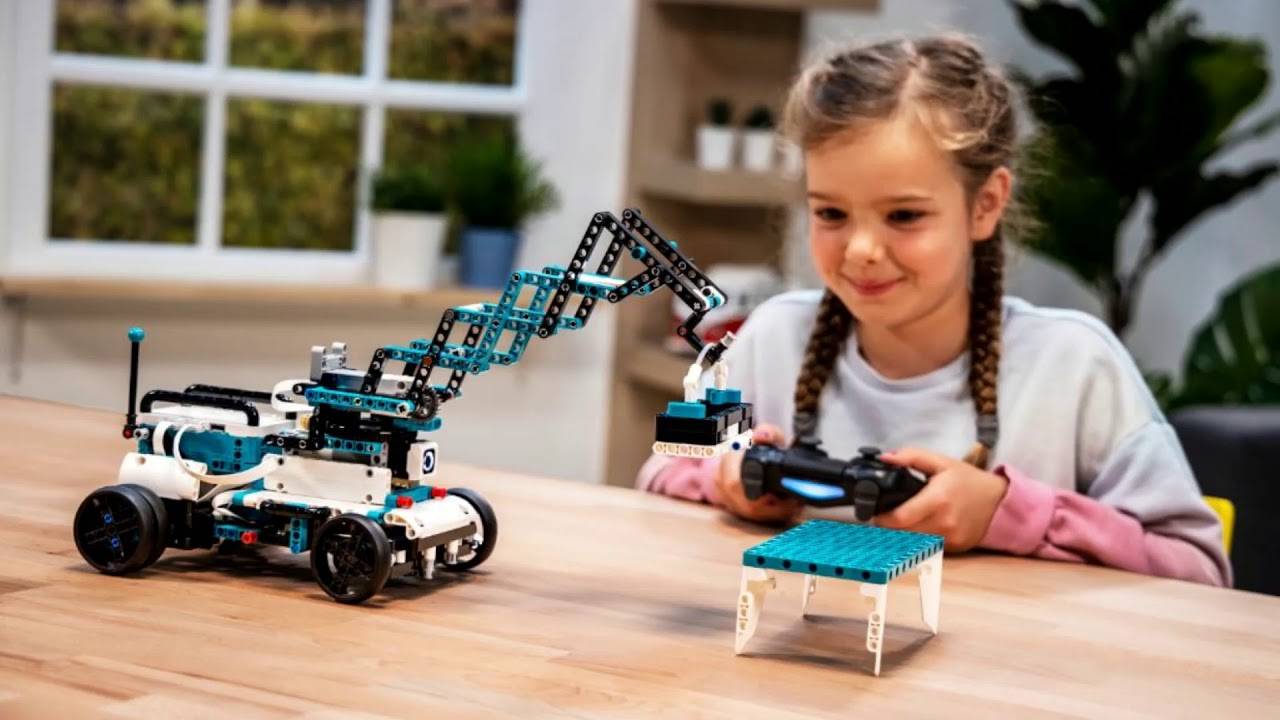 What is the LEGO Mindstorms Robot Inventor (51515) about?
This is a LEGO set which is five in one and it comes in nine hundred and forty-nine pieces. This also has a six-axis accelerometer/gyro and a brand new six-port hub which has a high intelligent quotient. This set has instructions that can be seen immediately which shows you how to create individual unique personalities and how you can create different models for robots, showing you about five different techniques to do so. Being an enthusiast of Lego and robotics, we can't wait to see different possibilities and features that this Robot inventor has for us to see and experience. This shows us a brand new drop and drag language used for coding. It makes use of Python and Scratch that gives us a user-friendly platform we can enjoy while programming. If you compare this LEGO Mindstorms Robot Inventor (51515) with the Lego Education Prime SPIKE set, you'll notice serious similarities. This is as a result of them both sharing the same DNA technologically. In terms of function and aesthetics.
If you want to have all the necessary information about this LEGO Mindstorms Robot Inventor (51515) new set, you can check out the details available on the official LEGO press release page. LEGO Mindstorms Robot Inventor (51515) has been available for retail from August for $359.99.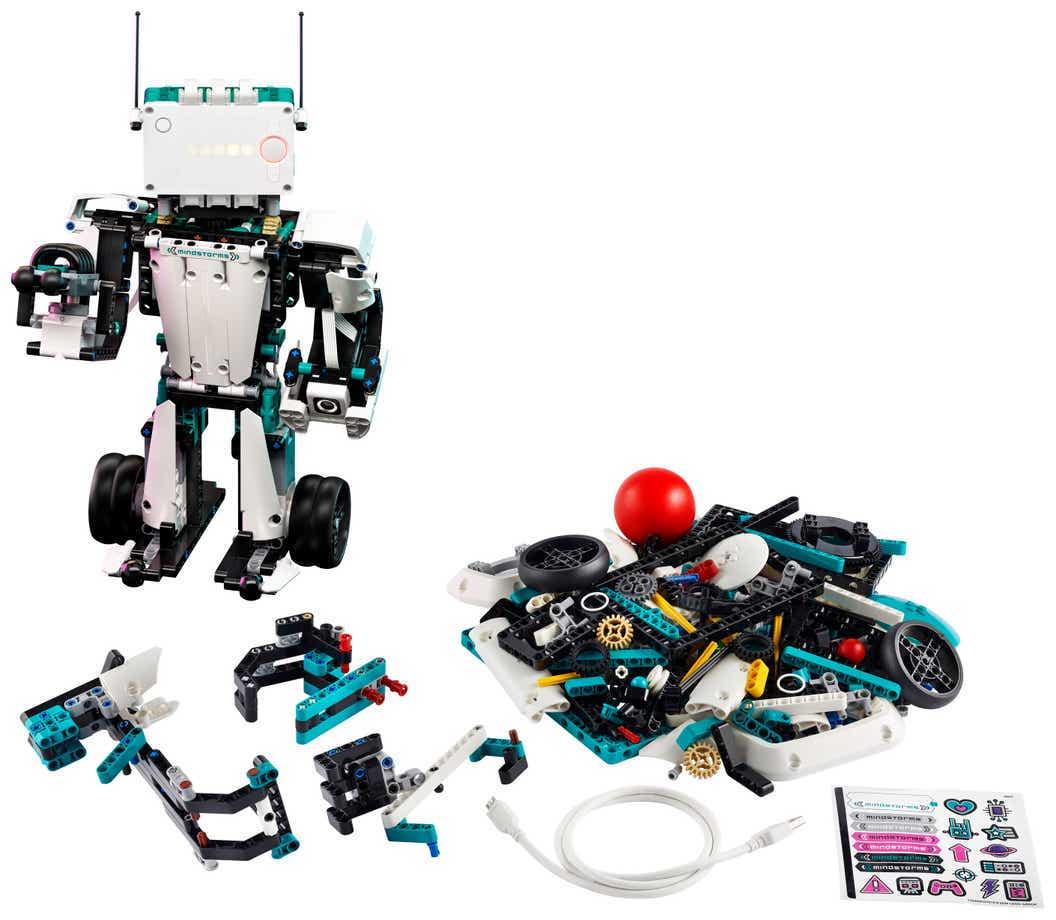 LEGO Mindstorms Robot Inventor (51515) allows you to imagine and freely bring whatever your mind comes up with to life.

This was officially publicly revealed on the 12th of June 2020. After waiting for seven years, fans couldn't take it anymore, until Lego surprised them and made them know that LEGO Mindstorms Robot Inventor (51515) would soon be released. This brings out a lot of fun, the ultimate experience for learning, and an epic coding experience for young creators and inventors.
More than twenty years have passed. This theme has helped people of every age build and test their confidence using technology as they had fun with their Lego sets. This way, they merged the Lego building system using coding elements and robotics. Using this, builders can make whatever they think of. Also, this creates the foundation skills that most guardians and parents would state are necessary for the success of their kid's future.
LEGO Mindstorms Robot Inventor (51515) has the goal of helping young ones gain better knowledge and control of valuable STEM know-how in an exciting and fun way from their residence. This LEGO set gives young ones from the ages of ten and above the ability to bring one some of this model 5 epic concepts to reality and take what they have in their minds to live and to a further level. This lets their programming through coding think, talk, walk, and perform more abilities than they would have done before. Young ones could also make use of remote properties of this set using the LEGO Mindstorms Robot Inventor (51515) app or use their normal controllers using Bluetooth to the app.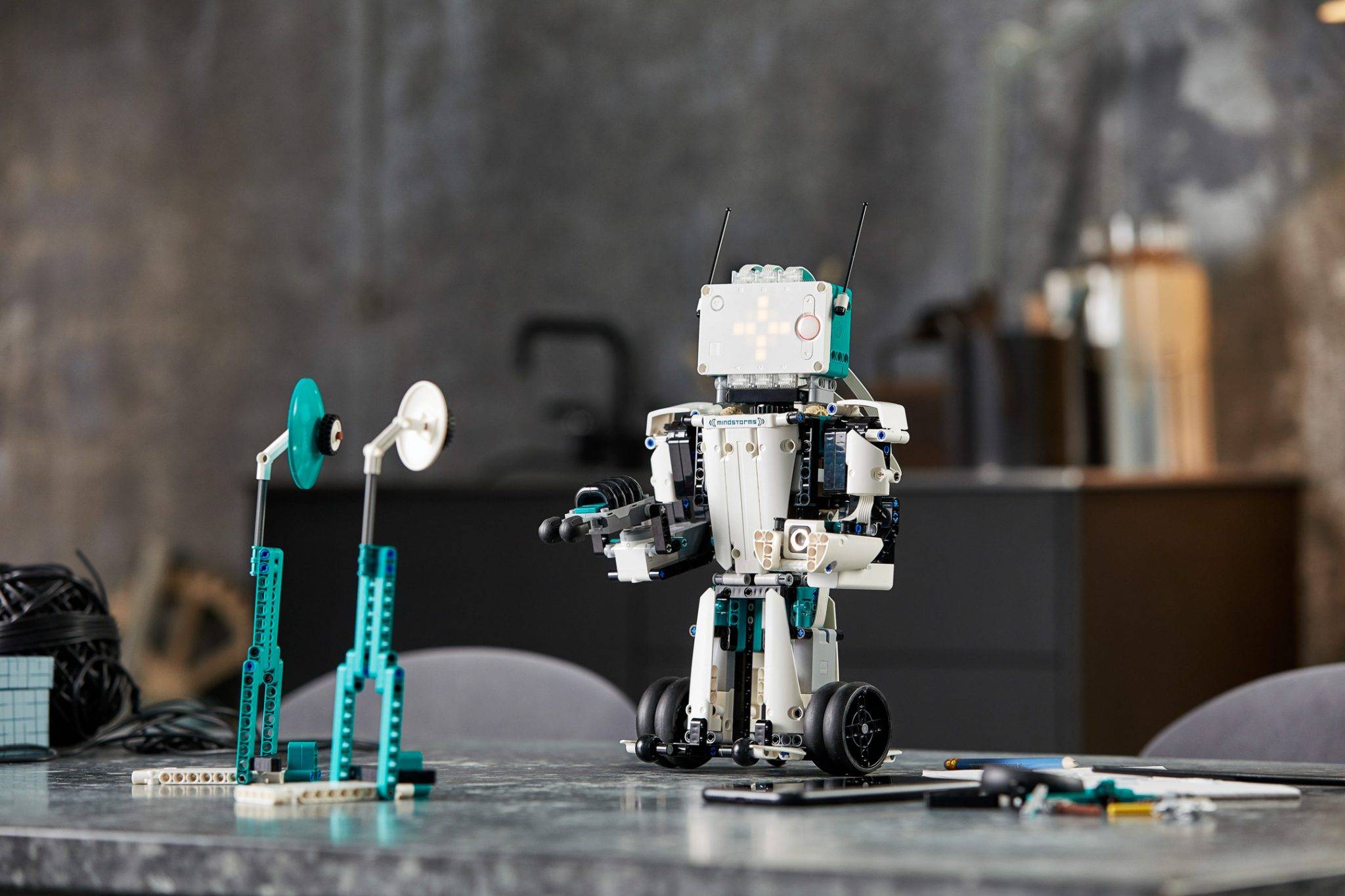 Was released in August, having nine hundred and forty-nine pieces. It has components that are powered up. You can get this on order from LEGO.com, retailers globally, and at all available Lego Retail Stores. It is priced for $359.99 or £329.99 or /€359.99. This also has coding instructions and building digitally for the 5 epic robot concepts you would be able to build.
5 Epic Robot designs from LEGO Mindstorms Robot Inventor (51515)
Blast
This is a master robot and it serves as a superhero. It can hammer or fire through obstructions and hold items. Builders could be generals and they could program it to check its surroundings and attack using darts in the presence of problems. It is great when you want your room to be guarded.
Charlie
This is a sidekick that has quirky properties. He could dance, give high gives, deliver small presents, play the drums, and make your friends feel cool just from its smile.
Tricky
This is a bot that is sporty, you are looking for an athlete, then you should use this version. It can be coded to handled perfect dunks, play basketball, soccer, bowling and so many other different sports.
Gelo
This is a four-legged robot that has a mechanism that prevents it from hitting obstacles. It can even perform lovely tricks.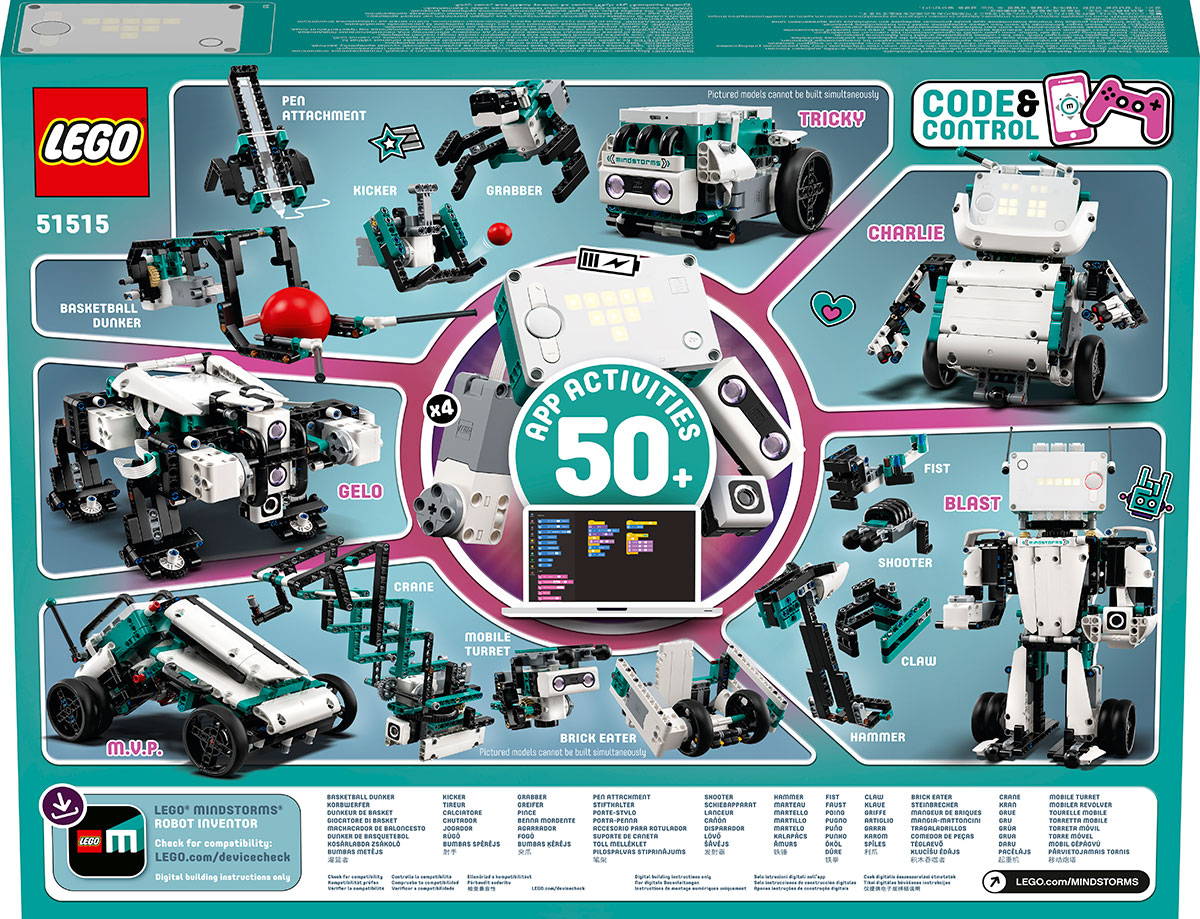 Modular Vehicle Platform
This helps in handling all occupations. You can code and create your control that could be used remotely and organize the M.V.P into a crane, a buggy, a shooter current, or even a truck that could eat bricks. This could also take up bricks that other robots have left behind.
Head of Marketing and Product Development Lena Dixen that works at the Lego group stated that from the period the LEGO MINDSTORMS started over two decades now, they have had the goal to help adults and kids develop STEM techniques through having fun. They have been happy that this Lego set offers more chances for people of different ages. They are happy Lego fans have never stopped showing the time that with the power of LEGO MINDSTORMS (As the name implies, possibilities from the mind). More joy comes from the fact that the community shares the lovely epic buildings that have been done with this LEGO set and we hope that this LEGO Mindstorms Robot Inventor (51515) would continue to inspire more people. Everyone should join kids and adults to purchase this Lego set and feel free to code, enjoy, and explore the possibilities their mind has to offer.
Frequently Asked Questions on the LEGO Mindstorms Robot Inventor (51515)
Who is the LEGO Mindstorms Robot Inventor (51515) meant for?
This is a LEGO set that has been made for coders and builders that are ten years and above.
Why has this Lego set been created?
This Lego set was created for users to expand and discover the possibilities of their minds and their STEM know-how from their houses.
How many pieces does this Lego set have?
This Lego set has 949 pieces

How many models can be coded and built?
You can use this Lego set to code and build five different epic designs/models.
What is the biggest model that can be built from this Lego set?
The biggest robot stands and as measured about thirty-six cm long.
Which coding language does LEGO Mindstorms Robot Inventor (51515) make use of?
It uses a Scratch-based coding language for Kids but it can also make use of Python for coders that are upon the game.
Which device does the application work with?
LEGO Mindstorms Robot Inventor (51515) and it's applications make use of iOS, macOS, smartphones with Android tablets. Also some Fire OS devices too.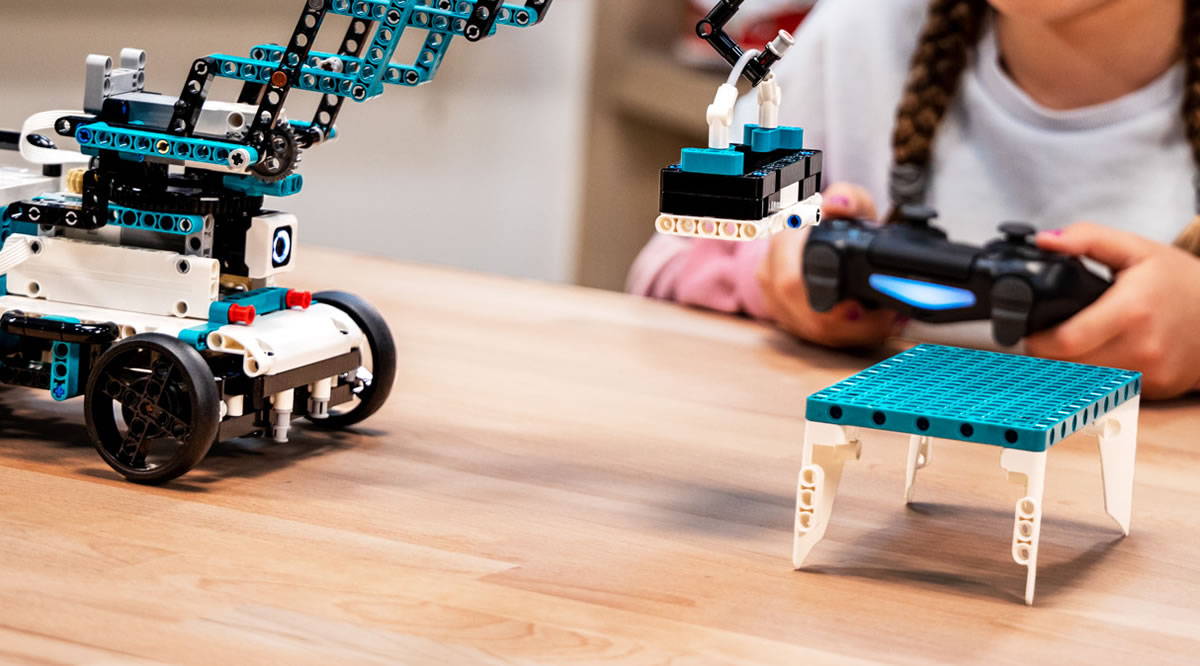 Are there some New Elements to this Lego set?
Having the Intelligent hub refers to a simple to use but a highly advanced device that has six output/input ports that are used to connect different motors and sensors. This hub is easyand can be merged with the system and Lego Technic elements to make these devices and robots work and to design other models with interactive features.
What other property does LEGO Mindstorms Robot Inventor (51515) have?
It has the following features;
1. Bluetooth connectivity
2. LED 5×5 matrix
3. 6 axis gyro/accelerometer
4. A USB micro port used to connect compatible devices
5. Rechargeable Lithium-ion battery included
6. Speaker
7. A distance sensor is used to know if obstacles are around.
8. The Colour sensor used to know which colors are around and to separate sunlight from the darkness.
9. Angular medium motors that have integrated rotation sensors and low design with great positioning.
10. LED eyes that can be programmed with a six-pin adaptor
11. Boards
12. Do it yourself hardware
13. New 7 x 11 teal baseplate
Conclusion
The general aim of this Lego Mindstorms set is to elevate the thinking of the minds of the users. This prevents your brain and your imagination from being the stopping point. This LEGOset lets you feel free and help promote and grow your STEM skills. Not everyone has the luxury to watch crucial STEM skills grow in such a fun happy manner. Using this Lego set, coding, and programming, you'll watch yourimaginations become a reality. All you've got to do is believe, get the Lego set and kick some ass.