Relive epic childhood moments when you build the LEGO Sonic The hedgehog – Green Hill Zone 21331 Set.
By

Mark Gini
/
July 18, 2022
Remember the first time you watched the Cartoon Network " Sonic the Hedgehog " series? The series must have been your first introduction to the power of speed as a superhero power. This Cartoon Network series was so popular that it was later adapted as a game. Later in 2021, They created a live-action adaptation of the series. That was met with a lot of support by the fans. Many kids enjoyed the movie so much that they wished they could be Sonic. Others wished they could go on grand adventures like Sonic and save the world.

Because of the success of this Cartoon series turned game, and later a live-action, Lego decided to give fans what they wanted. Yes, if you have desired to recreate great scenes from the Sonic movie, now is your chance. With the Lego Sonic the Hedgehog - Green Hill Zone, you get the opportunity to play great sets from the film and engage in excellent roleplaying. Do you have kids who are CANT stop talking about Sonic? If you do, you could gift them with this fantastic Lego set. There are a lot of features and details that make this Lego Set so special. Let's look at some of these features, starting from the sets building experience.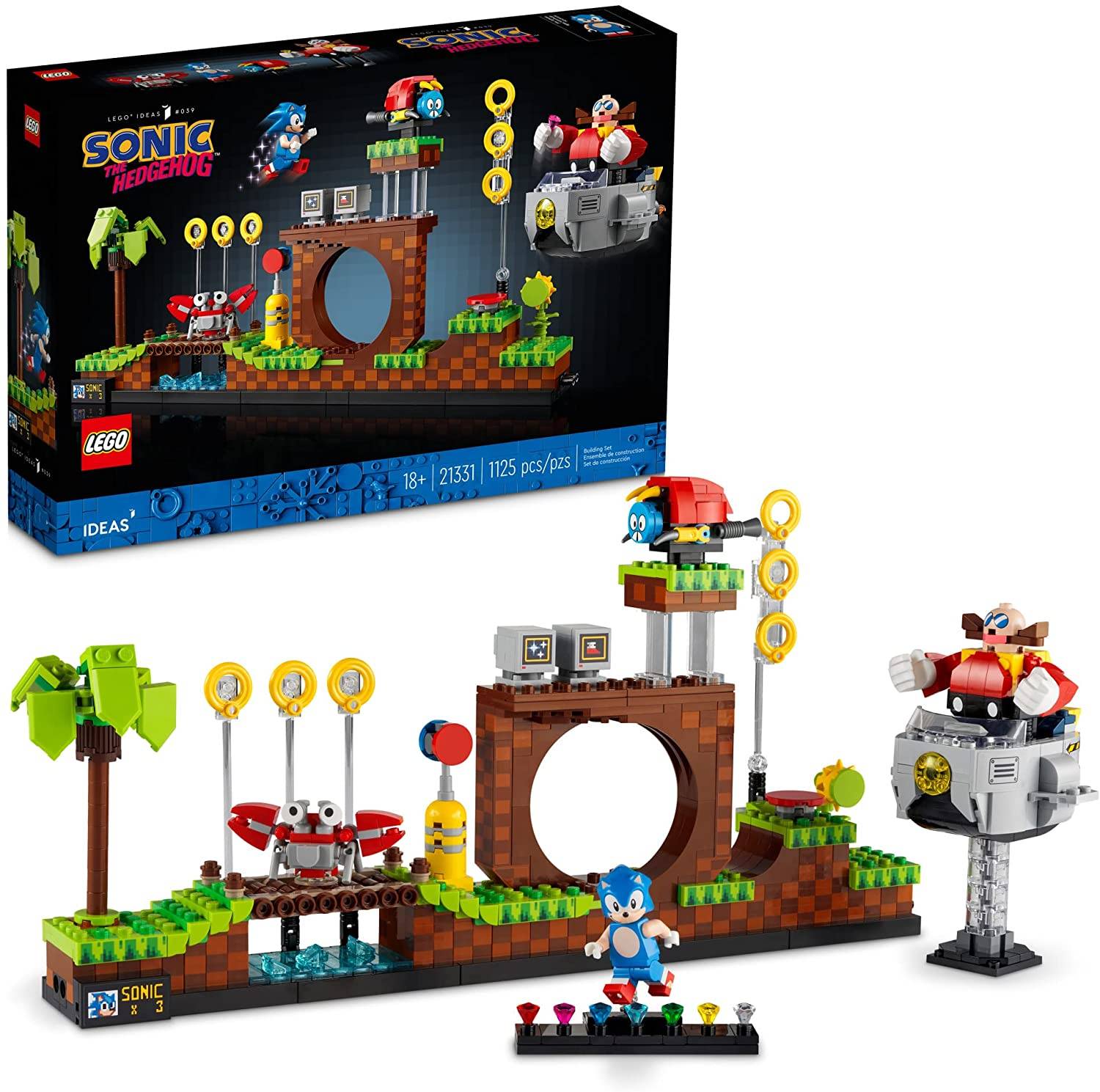 BUILDING EXPERIENCE FOR THE LEGO SONIC THE HEDGEHOG - GREEN HILL ZONE 21331 SET.
This Lego set offers an extensive build. It comes with 1000 pieces of pure bricks that are very user-friendly. You do not need to fret about making mistakes as you build because each brick piece is compatible and allows you free access to attach and detach easily. The set is also properly arranged in transparent plastic bags. These bags are arranged according to the stages of the building. This makes it very easy to know which brick bags are for what. This has been a method adopted by Lego for a while now, giving their builders the flexibility to build with speed. To ensure you get the best out of this feature, provide to open the plastic brick bags according to their building stages.
Another cool feature that helps make building with the Lego set even more fun is the set's instruction manual. This manual is comprehensive and contains lots of cool pictures and diagrams to help make the process as easy as possible. To help you understand the stages to start building, Lego arranges the instructions according to the numbers on the bags. Are you unfamiliar with Lego bricks? If so, carefully reviewing the manual's teachings would be best. Working with this Lego set is fun, especially when inserting all the cool colors of the set. Once you build this set, you will appreciate the set's display capabilities. Overall, the Lego Sonic the Hedgehog - Green Hill Zone is a great set to make with lots of display capabilities. So if you need a fun set to build and offer you great display opportunities, this is your set. Now, let's look at the remarkable features of this set.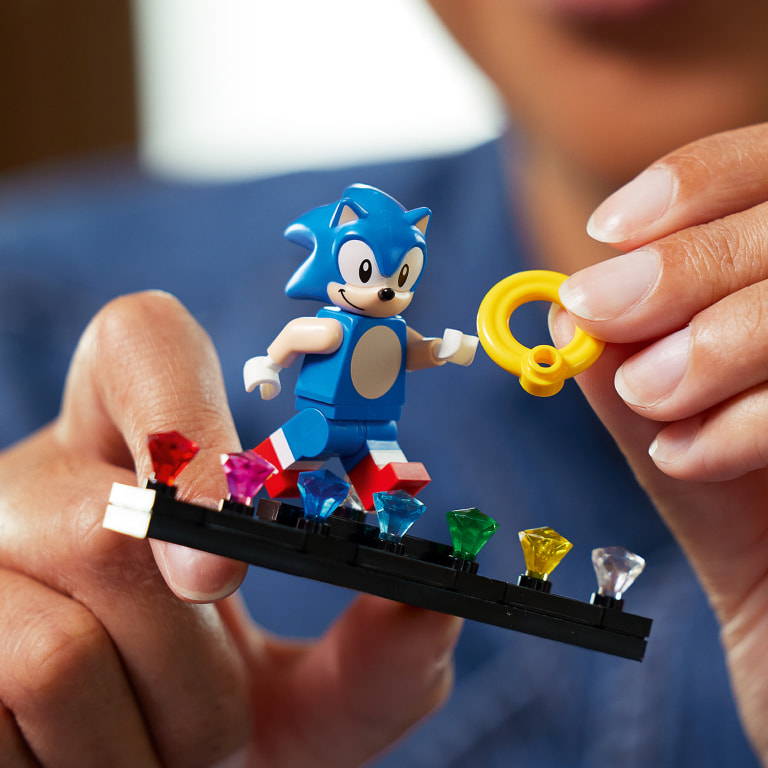 AMAZING FEATURES OF THE LEGO SONIC THE HEDGEHOG - GREEN HILL ZONE 21331 SET.
● A COLORFUL DESIGN.
Because of this sets fantastic color combination, it is just perfect for kids. The set comes with a variety of blue and dark brown for the ground and soil design. The set also has a lovely green color for the grass. Another thing that makes this set even more beautiful is the unique way Lego uses stickers to bring some of the details to life. All these great details would help keep the kids engaged while bringing the creation of their creation to life.
● IT'S A VIDEO GAME CLASSIC.
This incredible Lego set is a recreation of the excellent video game classic, the hill zone. Lego will provide you with all the details if you want to know more about awesome video games. If you want more information on this video game, visit the Lego website and search for the Lego set using the search bar. Once you scroll down under pop culture revisited, click on the learn more button. There you would get all the information you need.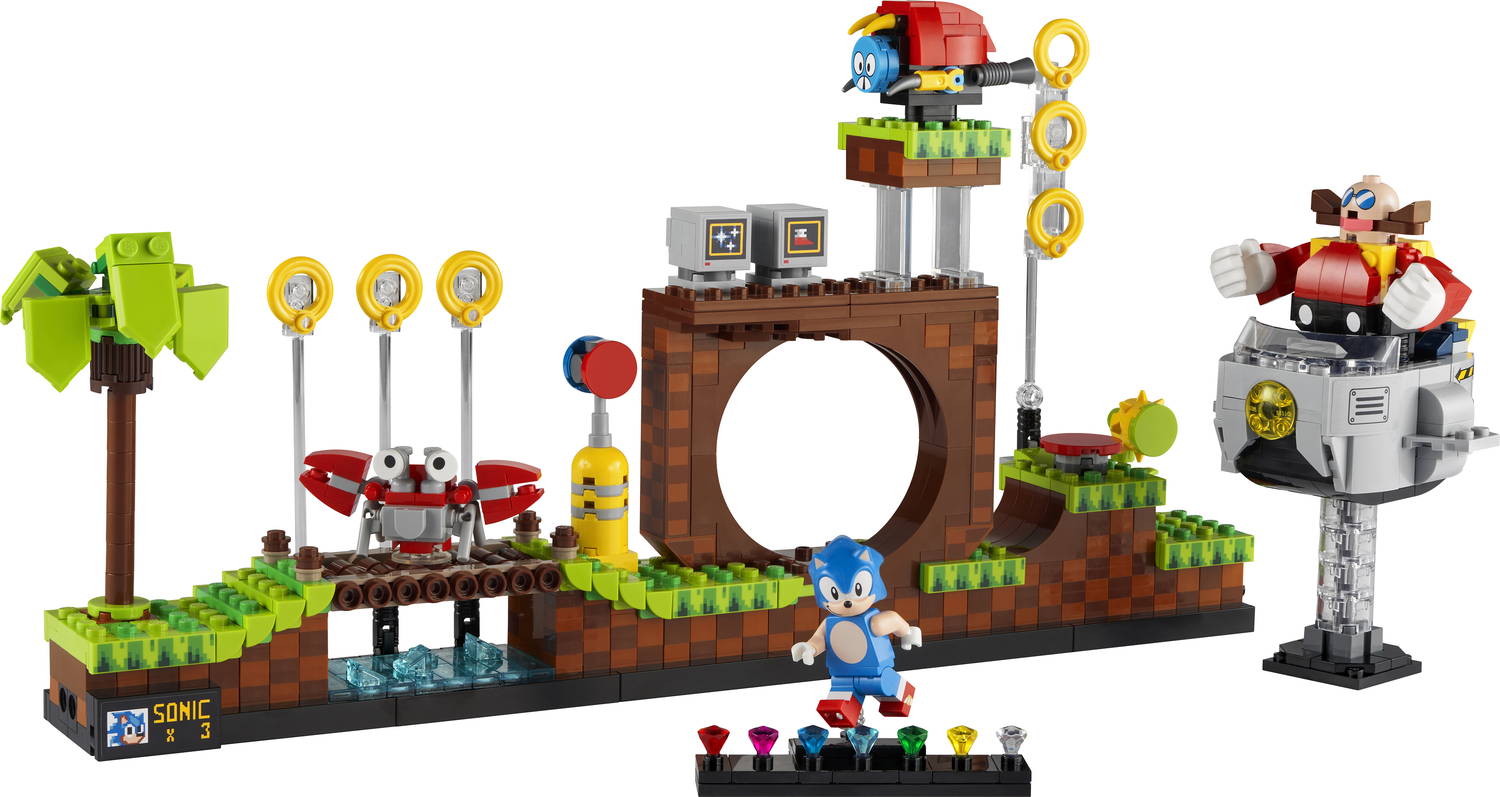 ● FUN ACCESSORIES.
Another cool thing about this set is the number of cool accessories Lego included to help add life to the set. These accessories include a Tv screen, palm tree, Minifigures of Sonic, Doctor Eggman, and Egg mobile. You also have a nice cool bridge and a ring design. Other fantastic elements make the set stand out as genuinely iconic and authentic.
● A COOL DISPLAY SET.
The most powerful feature of this set, as said by most people, is the unique way it is displayed. The way each detail is arranged perfectly replicates the iconic video game. And the fact that you get Sonic in his iconic running position is fantastic. To take advantage of this set display capability, make sure to display it on an elevated surface. A living room or office desk would be excellent.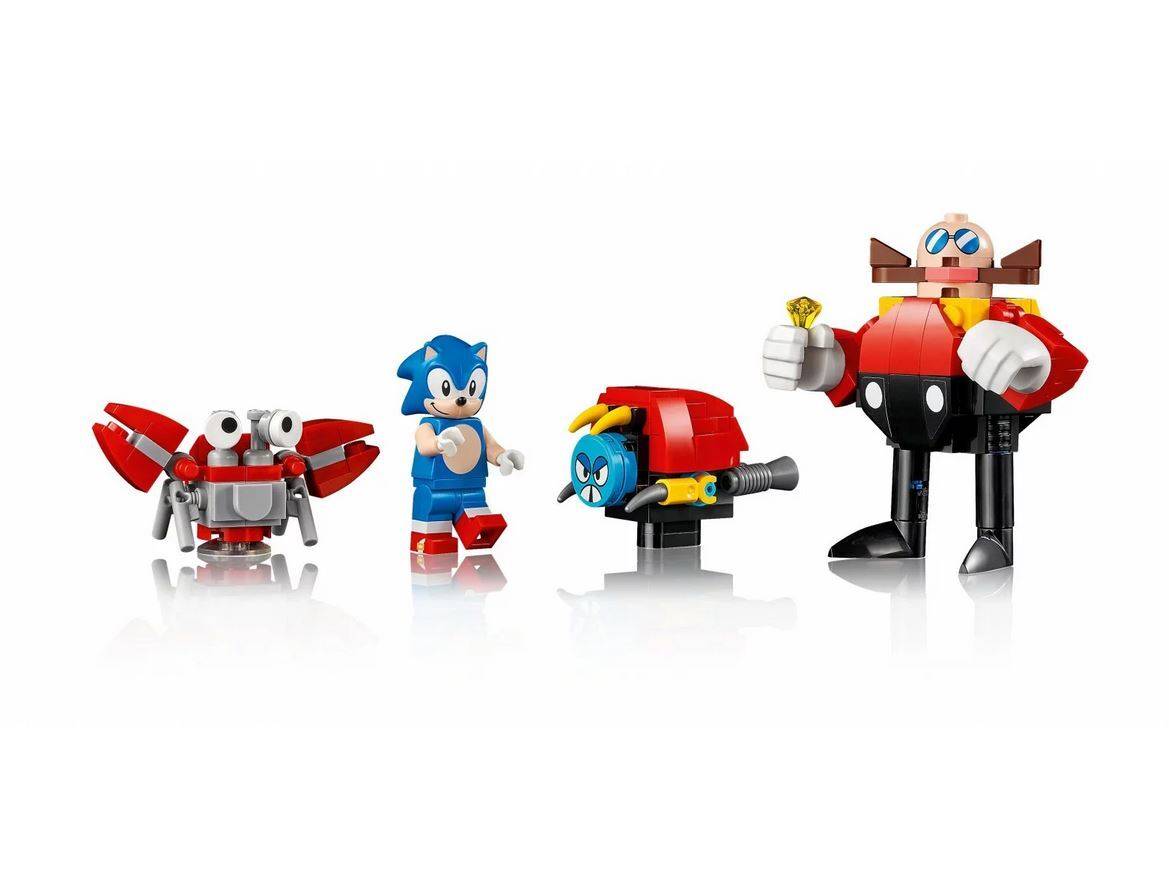 ● SIZE.
This is a very sizable set and could be considered a large project. It comes with a total of 1125 brick pieces. This makes it perfect as an adult set, but not only limited to adults. When completely put together, this Lego set is about 7 inches long, 15 inches wide, and 3 inches deep. All materials used in the production of this set have been thoroughly tested to ensure they meet Lego's strict company standards. So you can be sure of the best building and display features owned by Lego.

You may be wondering how you could acquire these Sets. Well, walk into any Lego retail Stores in your area. If you live in countries like Australia and other parts of Europe, the number of Sets available is likely minimal. You will likely spend much more to acquire one of these sets. If that sounds like a problem you are likely to face, why not purchase this set directly from the Lego website. The Lego Sonic the Hedgehog - Green Hill Zone is sold for about 69.99 dollars. But before you hurry up and buy this set, there's one more cool feature your set desperately needs - our special light kits.
MAKE YOUR LEGO SONIC THE HEDGEHOG - GREEN HILL ZONE MORE FUN-LOOKING WITH OUR SPECIAL LIGHT KITS.
The Lego Sonic the Hedgehog – Green Hill Zone set is a lovely-looking set. You could make this set a whole lot more beautiful with the help of our light kits. Our Light kits are designed to work very well with Lego sets. You would be happy to know that this unique feature is also available for your Sonic the Hedgehog set. This means you could make your set look unique and stand out. Are you new to our light kits? Then you must probably be wondering where to begin. Let's look at two easy steps that can help.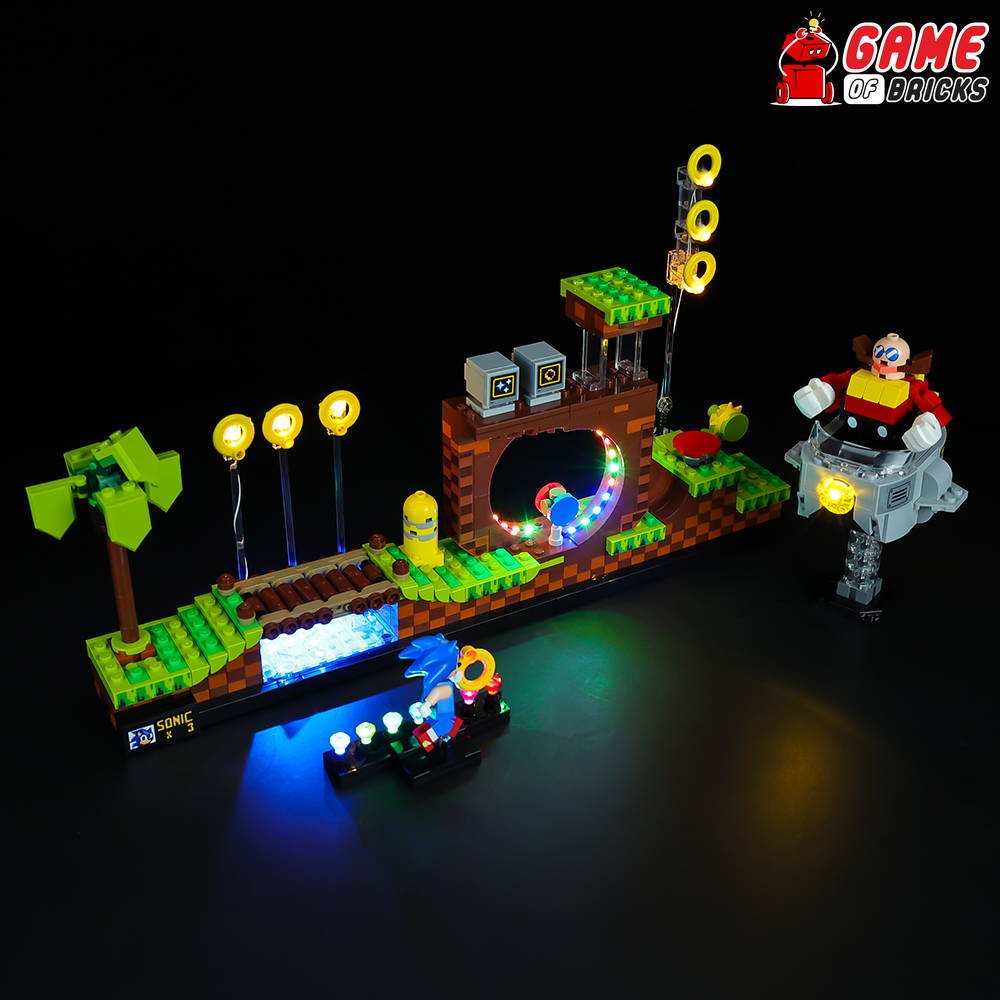 1. INSPECT AND INSTALL.
Once your light kits arrive, you would need to inspect them. This is because it is common for the sets to sustain some damage due to bad handling. So to ensure you are working with a perfectly functioning light kit. If you notice anything wrong with your newly purchased light kits, request a change using the 30 days warranty card. Once you are sure all your light kits are working correctly, you can install them. If this is your first time working with our Lego light kits, it would be best if you followed the manuals carefully. In the manuals are clear instructions that would make your installation process much more successful.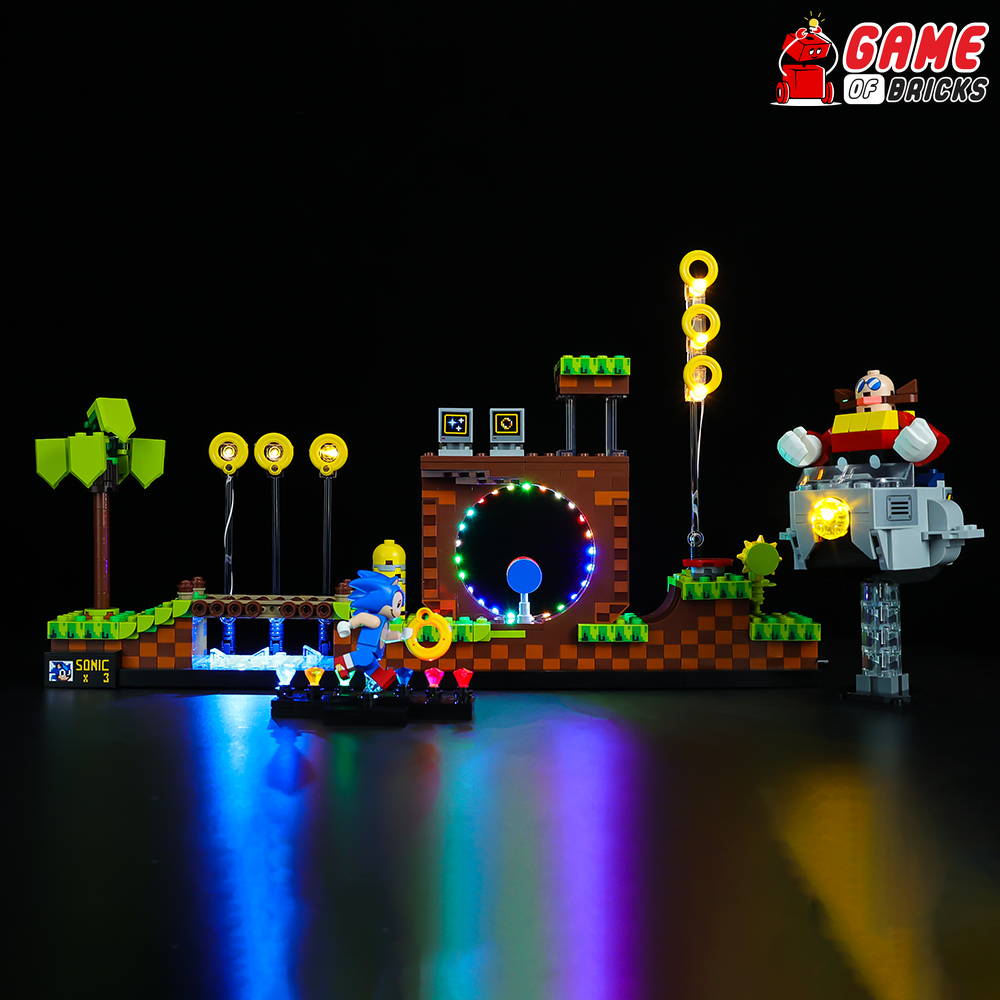 2. TEST RUN.
Once you have concluded your Lego light kits, make sure to test-run them. Make sure to search for signs of short-circuiting. You could also check the battery life of the set to ensure it is strong enough to power it. If you notice anything wrong with your Lego set, make sure to fix them. Once you have tested your light kits and everything looks good, enjoy the beautiful display features this Lego set gives.