LEGO Birthday Party Ideas to Try Out
When it comes to birthday parties, a lot of us can't get enough of it. As a kid, I loved parties, and I wished my parents could throw me a party that could be tuned to the LEGO theme. I wanted to have LEGO birthday party invitations sent to my friends, LEGO party printables on the gifts that would be shared with my friends, as well as LEGO party decorations hanging from different parts of the hall. I wanted these and more. 


When it came upon me to throw a party for a kid, I couldn't wait to try out the numerous ideas that I had cooked up in my brain. Now, I could have a Lego themed party. Well, a kid could have the party of my dreams, while I planned it. It was a win-win situation for everyone concerned. The kid would enjoy the party with his friends, while I enjoyed planning it and hanging around it.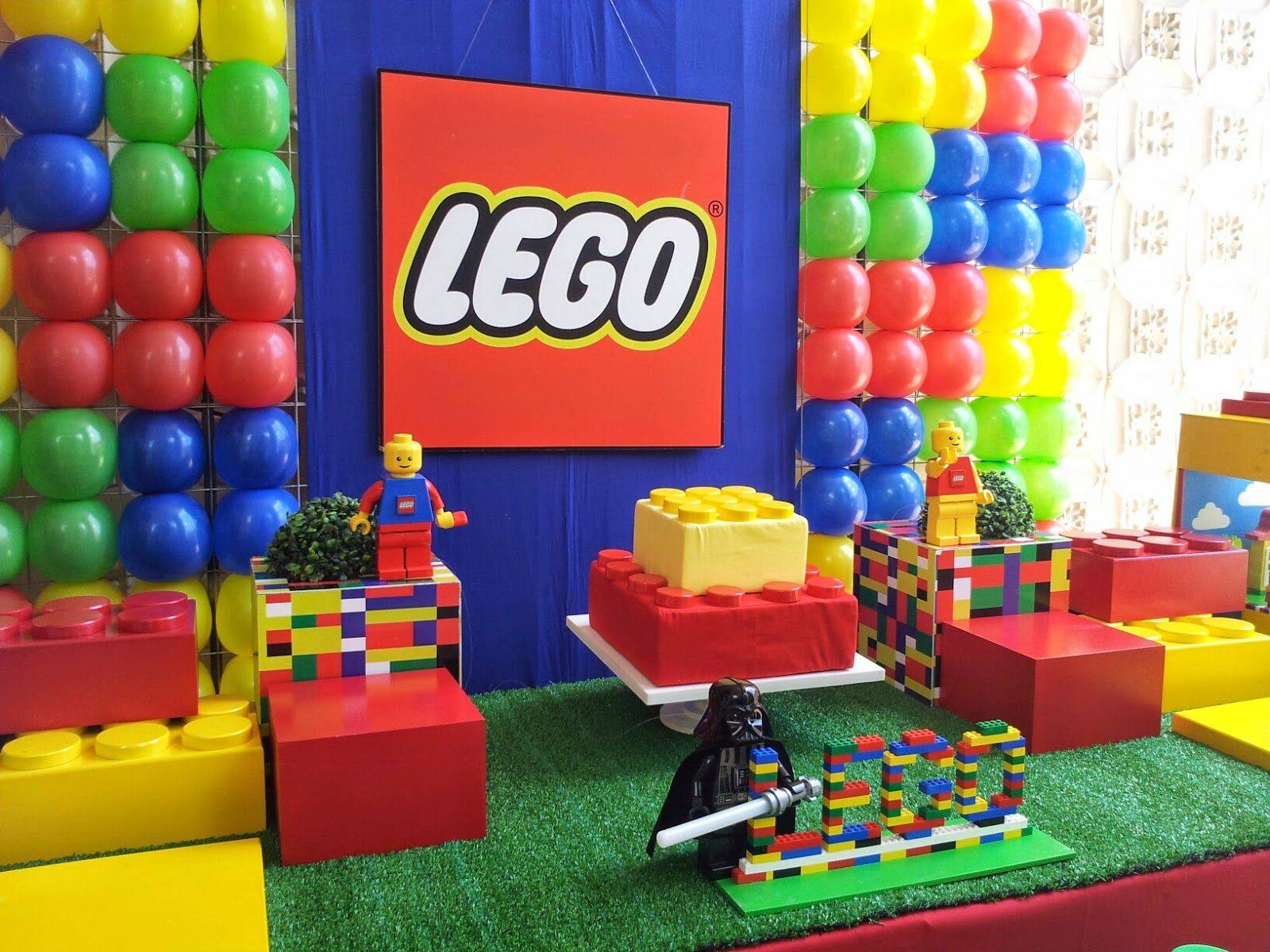 While I planned this party, I had a budget, hence I had to use reasonably priced LEGO party ideas that wouldn't leave a deep hole in one's pocket. 

Lego Birthday Party Ideas
Do you know that birthday parties are so fun to plan? That is the basic truth for me. 

Since I wasn't the one paying for the items I would use and there was a cap on how much I could pay, I had to go small. When you are planning a Lego birthday party for your kids, you can decide to go all out. 

You can decide to purchase your LEGO Birthday party decorations or buy them yourself. If you are a fan of Do It Yourself, it would be easier for you. 

If not, you may need help or you can decide to purchase the decorations, printables, and invitations online. 

When planning a kid's party, most times, they don't care about the decorations. Hell, what they want are a piñata, a fun cake, as well as the thought of playing with those around them. 

This is why you shouldn't go about spending a lot of money, effort and time on the decorations, and forgetting about the important aspects like what the kids will enjoy. 


The thought of your kid playing with their friends should be what should propel you.

Perfect for Those Kids That Love LEGO
This Lego party idea is great for those kids that are obsessed with the universe. If your kid doesn't care about LEGO, they may not find such a theme fun to them. 

If you have a kid that loves to build those pieces together, take them apart, and have them rebuilt again, this party will blow their minds. 

When you are planning such a party like me, there are a lot of ideas that could come to mind. What you have to do is to unleash the creativity in you. 

Below are things that I tried out that you can try. 

LEGO Themed Birthday Party Invitations
It won't make sense to throw such a Lego themed party, and not have an invitation to invite them. You could have your invitations designed with Photoshop. You could utilize a free border image that could be seen in Paper Trail Design app. 

You can go to Urban Fonts, and download the Lego thick font off there. You could use the font in creating the invitation to seem like it is a Lego logo.

You could go and stream the tutorial about how to make use of Photoshop Elements if you want. It makes the process easier. 

Once you are done editing, you can print them at Costco. After that, you can share them. 

You may be wondering what would happen to those that do not love creating designs by themselves. It is quite simple. 

You could make use of a FREE printable invitation online. There are a number of them online. 

If you do not fancy those free ones online, you could get a graphic designer to get it done for you. 
Another way to make invitations is to utilize a one-inch hole punch, colored card stock, as well as a 3D foam tape.
LEGO Birthday Party Decorations
When I was planning this party, I didn't pay so much attention to decoration. It was a kid's party. They do not care so much about decorations, but about the intense fun they are about to have. They want a pinata that they can play with. They want something that they will enjoy. Children are hyperactive. I feel that instead of spending time and effort on putting a lot of decorations together, you could save yourself the stress, by investing that time and effort into the food or games. 

This doesn't mean that there wouldn't be any themed decoration. 

If you are looking for some decor ideas, you should consider going for Lego-themed plates and napkins. You can purchase them at the Dollar Tree.

I fancied the fact that they were affordable and the right decor for the party. 

When buying the napkins and plates, it won't be a bad idea to go for yellow cups. The cups should be plain. When you get home, you can get out your black sharpie and design them. On the cups, you can draw simple LEGO faces.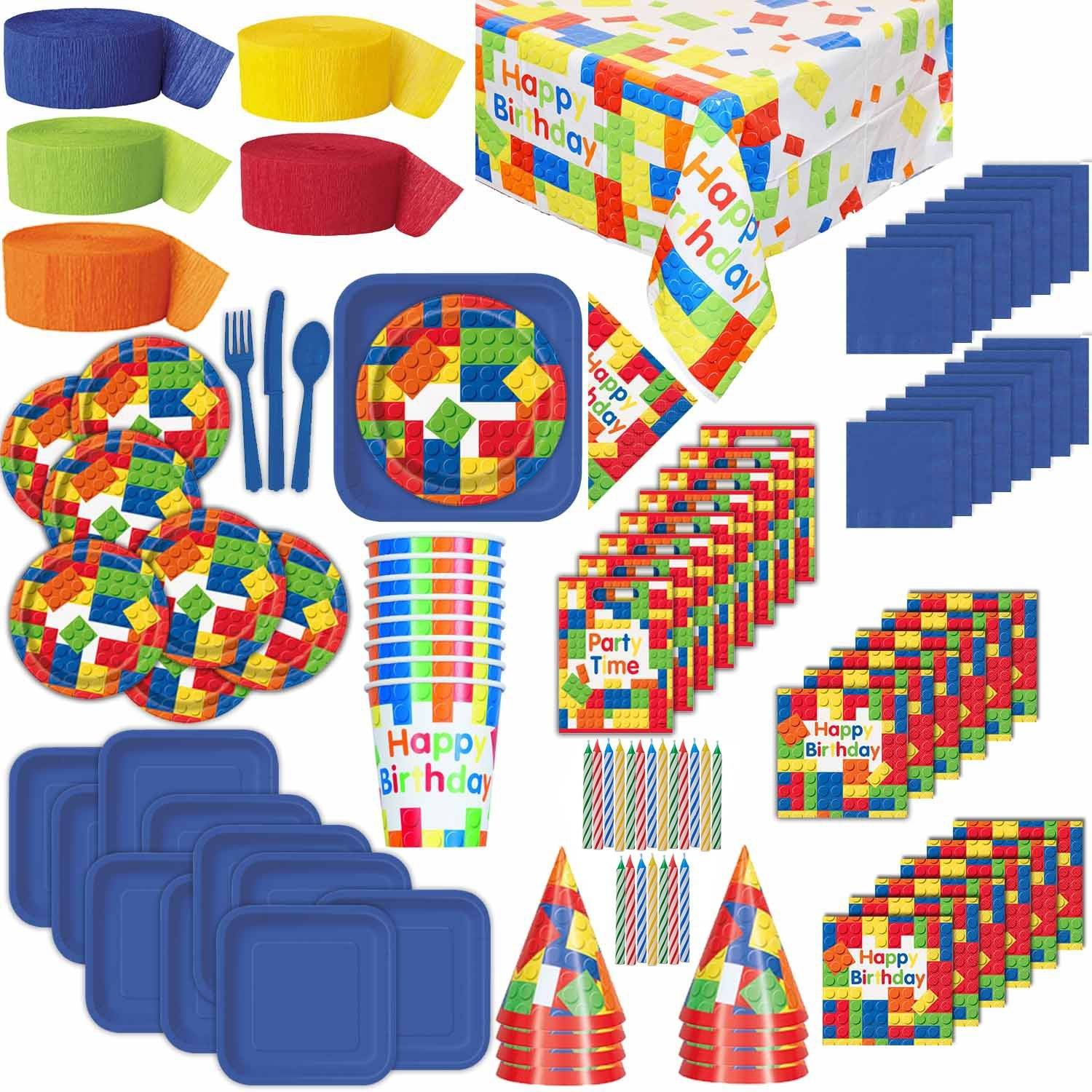 Do the exact thing on your plain bags that can be used to hold the candies for the kids, when you intend to share them. 

In the front door, you could have a cute sign drawn out or use a printer for it. It reminds the guests that they are about to enter a world of fun. 

To add spice to the event, you could decide to create a "design your own mini-figure" coloring page. Kids can use the page to design their own Minifigure. You hand the page over to them with crayons. It could be shaped by the themes of ordinary crayons. If you go for the themed crayons, it would be better because they are quite affordable online.

If you are a fan of DIY, you can decide to melt the old crayons that your kids no longer use, and mold them in the shapes of your theme.

Kids will always want to use the bathroom, especially after gulping down so much liquid. You could take the simple decorations to the bathroom. It won't be a bad idea to put Lego bricks in the bathroom soap dispenser. It will get your guests to want to wash their hands after they are done. After that party, you can continue with this tradition. 

Kids tend to forget to wash their hands when they are done with the bathroom. Putting bricks in the bathroom soap dispenser will make washing of hands seem fun.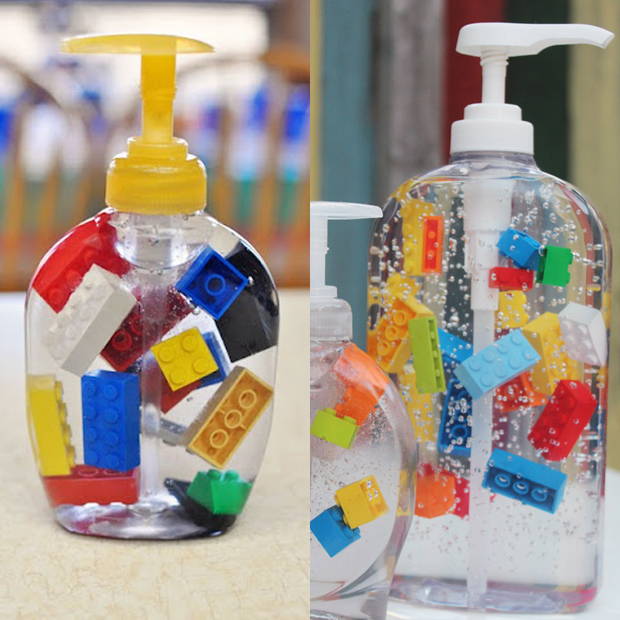 If you want to spice the porch of your home, you could consider hanging a Lego birthday party lantern over there. Once your guests are coming in, they pass underneath the decoration and know that they are about to enjoy the time of their lives. 

Do you know that you could display LEGO images in garage sale frames and they would turn out looking great? You should consider doing this. 

To add more spice to the party, it won't be a bad idea to make a photo booth that is true to the theme. Kids can stand there and have their pictures taken. Isn't that fun?


Though kids love foods, a lot of them are too hyperactive when at a party that they forget to eat. They want to have fun and jump around. This doesn't mean that you shouldn't have food around. 

If the party won't last long or stay for a few hours, you could create a snack instead. The snack could be apples and homemade kettle corn. You could make other types of snacks if you wish. Don't forget the drinks. 

It is important that before you plan out your snacks, you ask the parents of the guests if their kids are allergic to any food. This will prevent a dastardly scene from playing out. 

While the kids munch on the snacks, your kid could be unwrapping his gifts. 
The fact that I haven't mentioned cake doesn't mean you won't have a cake. What type of birthday party would it be without a cake present?

It won't be a bad idea to make different types of cakes. I, for one, love cakes and couldn't wait to make cupcakes and the fondant cake.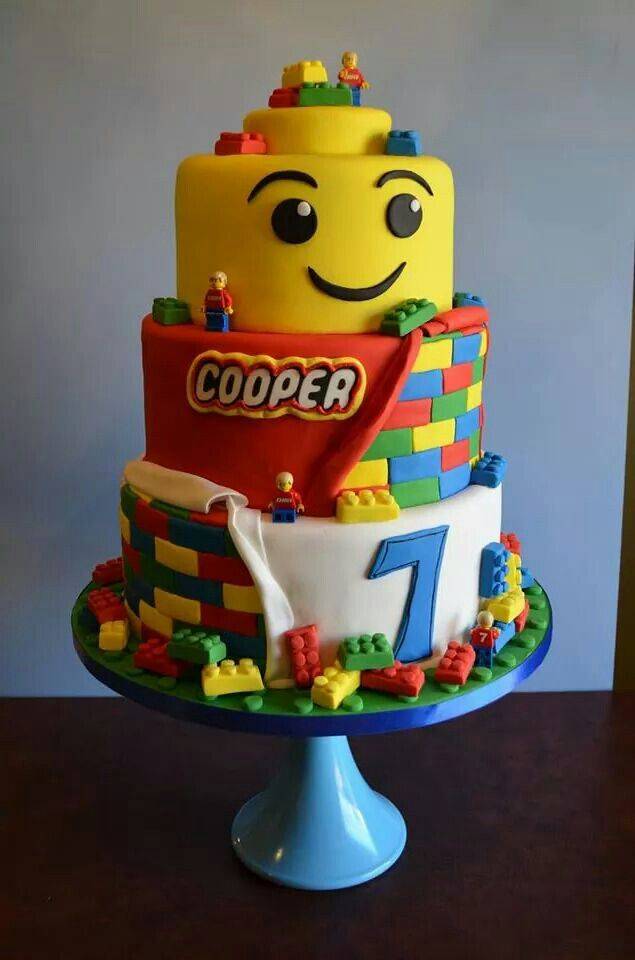 You could make Lego-themed cupcakes if you want. Calm down. They aren't hard to do, as they are quite simple. If you are not a fan of DIY, you should consider ordering the cupcakes. 

If you love DIY, you need to use the boxed cake mix, some buttercream frosting, as well as Lego candies. You will also need to make use of sprinkles. What type of cupcakes would it be if I didn't add sprinkles?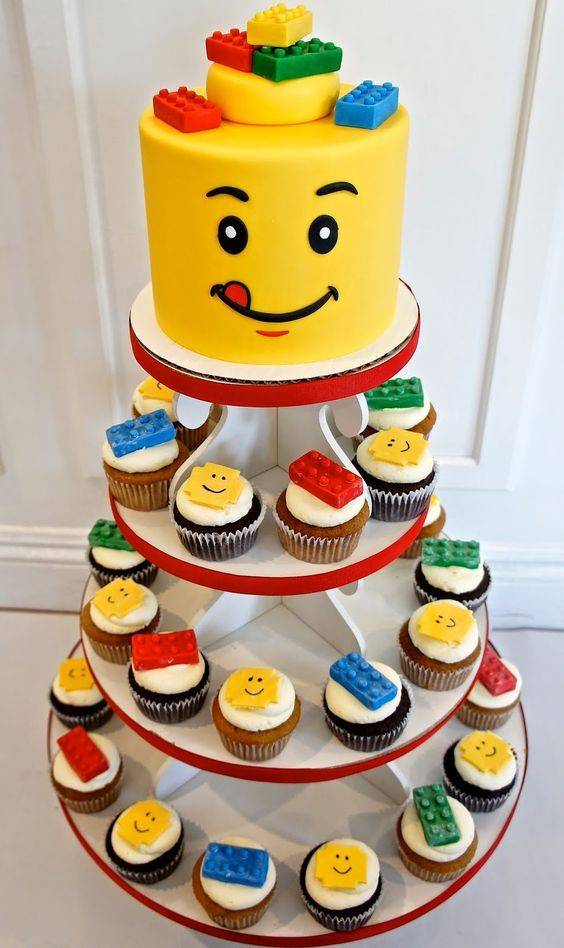 If you want to decorate the cupcakes with candy Legos, you should consider making the latter before you make the former. Molds for your candles that stick to the cake can be bought online. Be careful that you buy those that stick to the size that you want. It won't make sense to buy molds that are bigger by far. 

You could utilize melts to make the different candies that you will add to your frosted cupcakes as topping. After that, don't forget to scatter your sprinkles on the top.

If you are seeking for round confetti-looking sprinkles, you may not easily stumble on them, especially online. It may shock you to know that the local store might have it. 

It won't be a bad idea to make a fondant came too, that your kid can stand near with his friends and cut. He could blow out the candles, make a wish in his mind, and cut into it. 

On the cake, you could make your creativity run wild. What is that character that your kid loves from the LEGO universe? It won't be a bad idea to create one that toes that lane. 

For the kid that I was making the cake for, he loved the Technic theme, where his favorite race cars fell. 

For this one, I felt that the professionals should handle it. When they were done, the cake looked magnificent. I asked the kid what type of cake and frosting he fancied, and he was happy to let me know.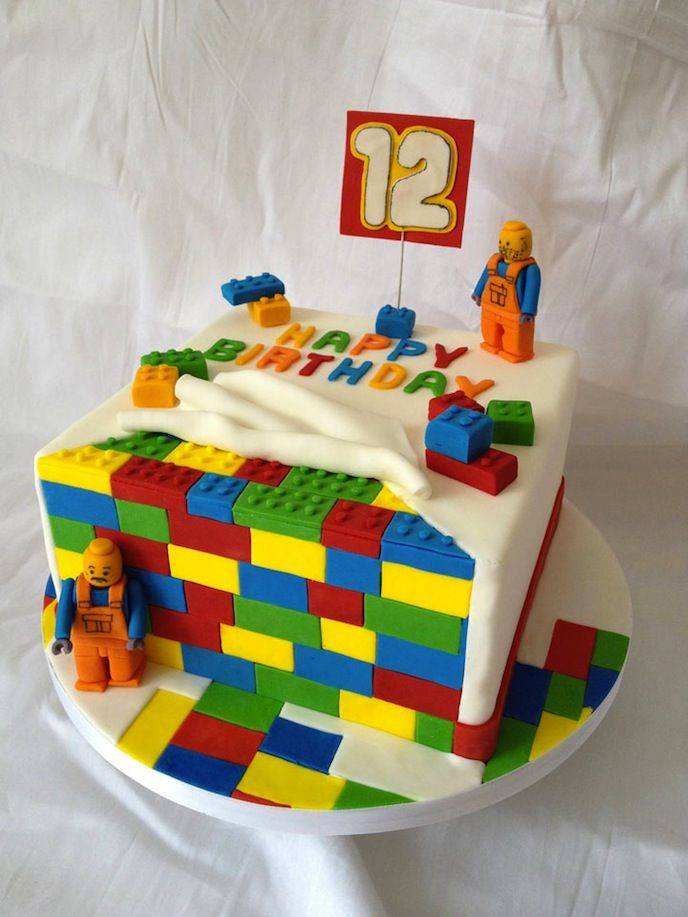 Don't forget to use themed candles, instead of the ordinary ones. You could get them online. They are affordable. 

Do you know that you can mold your cheese to the theme of the day? There are LEGO cheese molds that you can purchase online and they are affordable. You could also make sandwiches that take the theme of the day into consideration. There are a number of recipe ideas that you can try out for these. 

Do you know that you can make tiny Pizza pieces that take the form of the theme? Yes, you read that right. It won't be a bad idea to have kids enjoying the beauty of their foods and the taste too.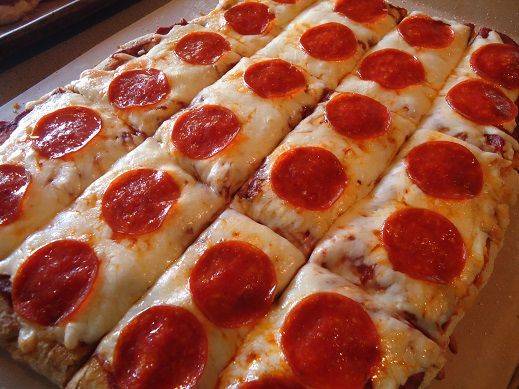 For the drinks, there is a great chance that you will want to put ice cubes in them. It won't be a bad idea to get ice cubes that are shaped in the form of the bricks.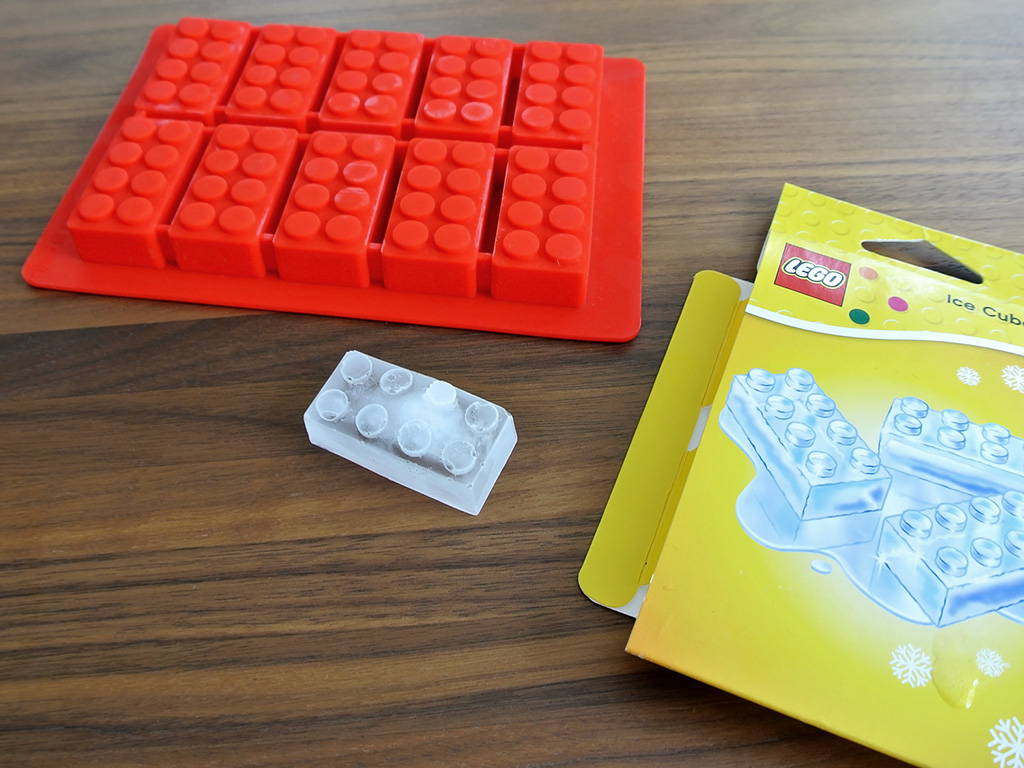 Do you know that you could get your cake pops screaming of the theme of the day? There are molds that can be used for that. Your guests will want more and more.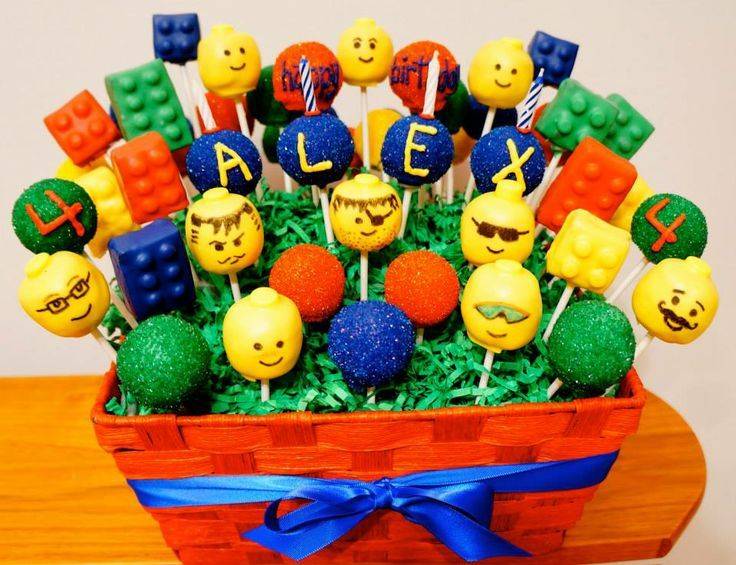 I love cookies, and there is a great chance that every kid does. You could spice up the cookies by making them stick to the theme of the day. It will be fun. 
Where you place the foods and utensils matter. You don't have to go for the usual food containers. 

The first idea is to cover your tissue box with wrapping paper. After that, make some holes, then place some plastic cups in those holes. In those cups, you can place finger foods or even drinks in them. 

If you want to serve things like candy, pretzels and other snacks that fall into that group, you could have them displayed in a creative manner. You should consider transforming the snack food containers into the theme of the day. To do this, you could consider printing out LEGO pictures and coating them on the back of the containers. 

One thing I fancy about these containers is that after the party ends, you can keep your bricks there for safekeeping. 
The straws can also be decorated to be true to the theme. In this case, you could print printables with the theme and cloak the straw with them. It would blow the minds of the guests. 

Like earlier mentioned, you can decide to download invitation printables, if you are not a fan of DIY. 

It won't be a bad idea to print printables of the theme and use it to cover water bottles, then hand it over to the kids. After playing, kids will definitely need water to hydrate themselves. The personalized labels will make drinking the water much fun.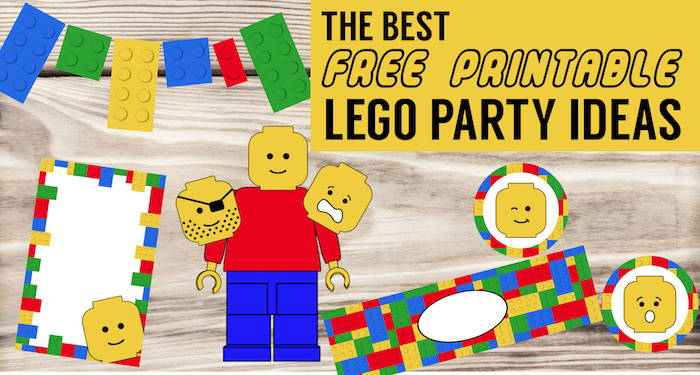 Activities That Can Be Tried Out 
Like earlier mentioned, the kids are at the party to have fun. They do not want to bored for a second. The success of a party is dependent on how much fun the kids had. 

You are wondering if I am joking here. I am not. Do you know that a lot of people miss out on potential fun things when the TV is turned off? Are you wondering if I missed my words in the last sentence? I didn't. In many parties, the TVs are turned off. Instead of doing this, you could play LEGO-themed movies.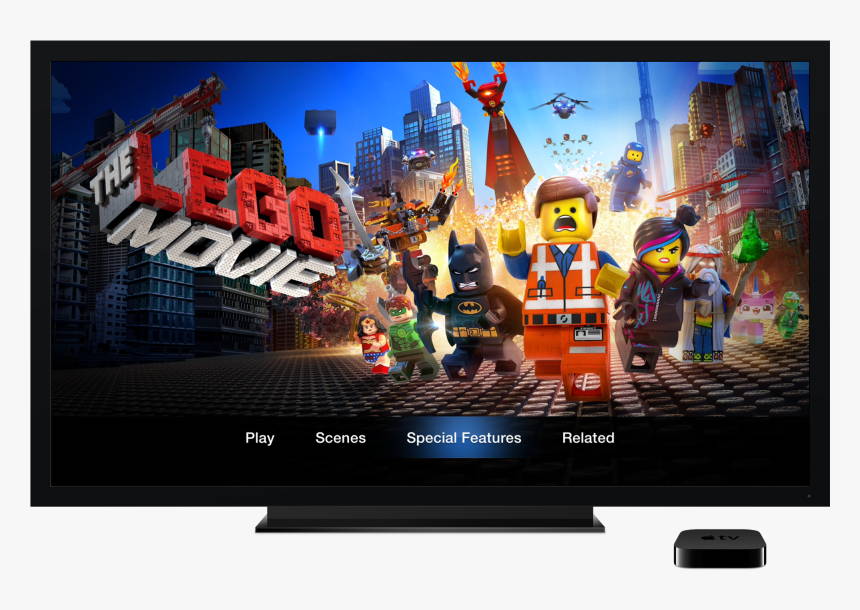 When you are creating this, your mind will definitely go to the Easter egg hunt. If you have done an Easter egg hunt, this will be a walk in the park for you. What you should do is to hide big bricks or sets. They could be hidden in the backyard, while the kids run around looking for them. Don't forget to keep down where you kept them to ensure that you don't lose any piece or set after the hunt is done.

LEGO is about building pieces together to form a beautiful set. You could have building challenges with the bricks. Give every kid in the challenge some bricks and see what they do with it. Don't tell them what to build. Allow them use their initiative. It is meant to be fun. Do not make it seem like a competition, where there is a winner or a loser. It is meant for solely fun. You will watch the kids engrossed all day.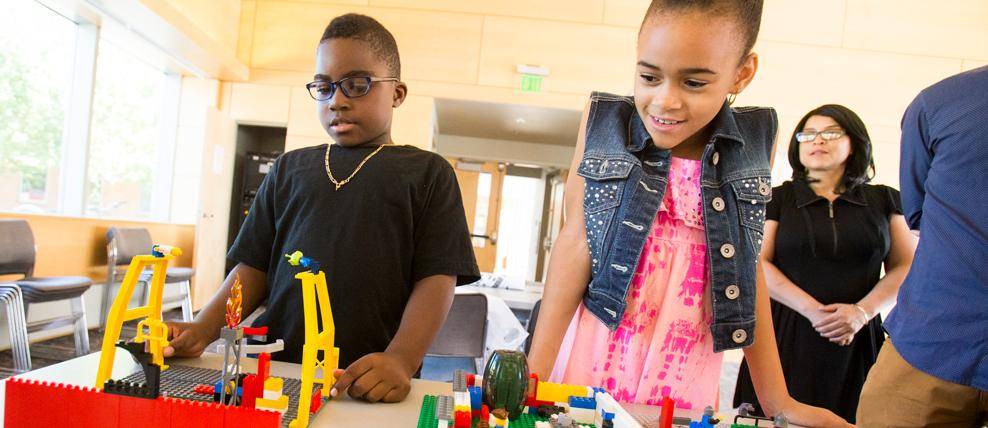 Create Your Own Mini Figure Station
It won't be a bad idea to have this. You could have a table with a coloring paper, and crayons presents, where they could paint their own mini-figure. You will watch the kids display their artistic part.
You could put plastic spoons and bricks in a Tupperware to get this game going. The game is like every spoon race, but here, the kids will attempt to race with a brick in their spoon, without it falling. Any kid that completes the race without the brick falling off is the winner. 
There is a great chance that you know this game. Instead of doing it the normal way, you can create bean bags that are true to the theme, and have kids toss them.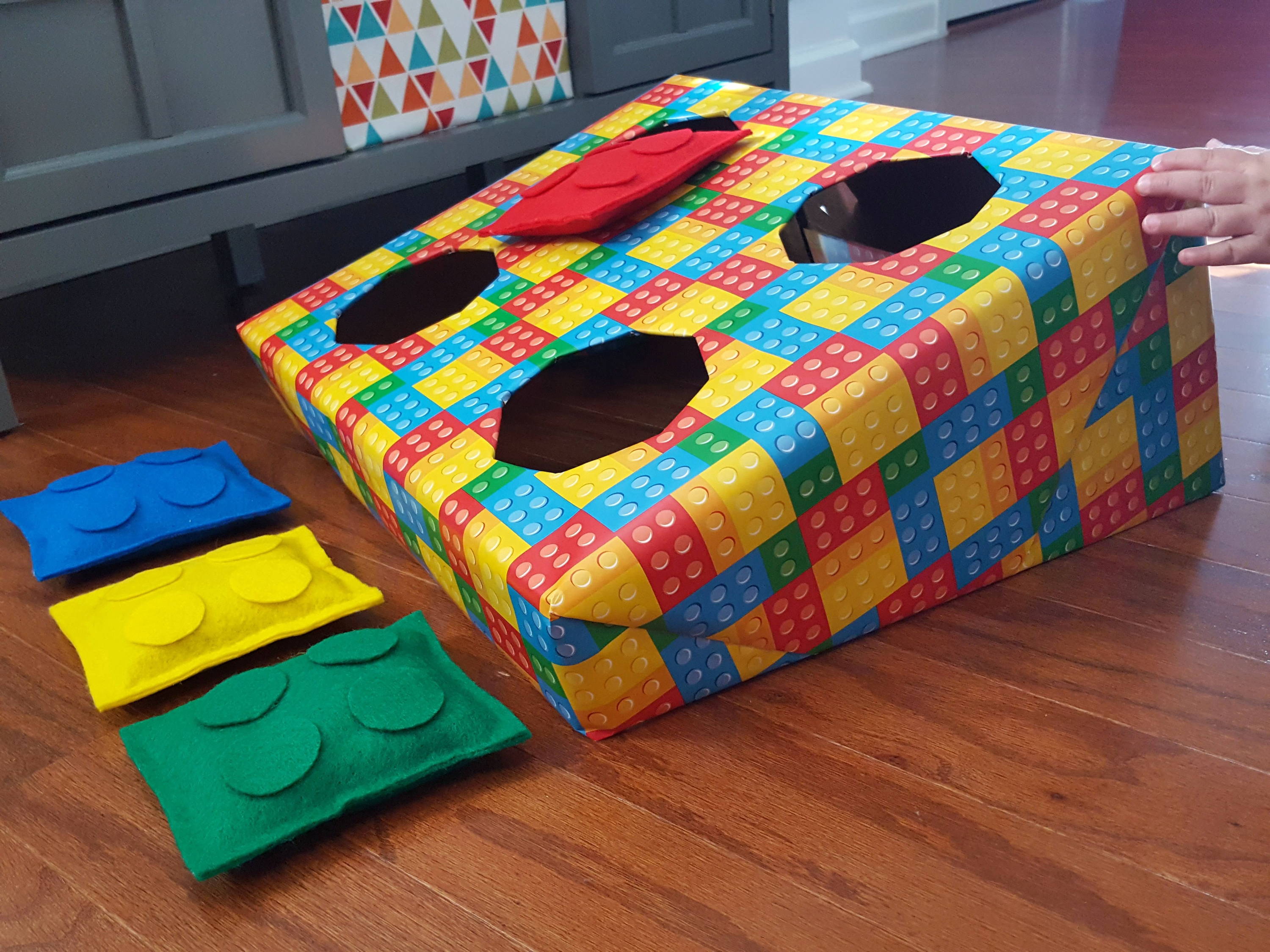 You can have a vase filled with bricks, and you can ask the kids to guess how many bricks were in the vase. The person that has the right or closest answer can win something from you. 
You could have your guests do a marble run. This will go a long way to test the hand and eye coordination of your guests. 

If you are looking for a game where kids have to team up, it won't be a bad idea to get them to build their own race car. You could buy the "Build Your Own Race Car" kits for them to do this. Immediately they are done coupling the race cars together, you should consider taking them to the backyard. They can then race their cars against one another. This is a fun activity.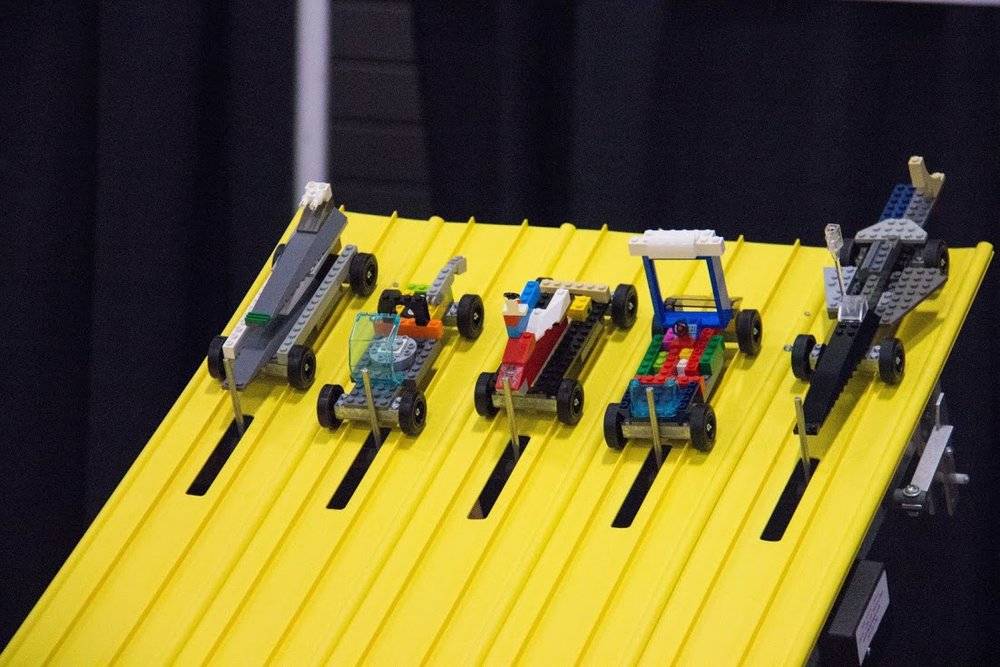 Can we say a party can't be complete without a piñata? Yes, we can. Kids love them and will be disappointed if they attend a party that doesn't have it. You could create a piñata that remains true to the theme of the day.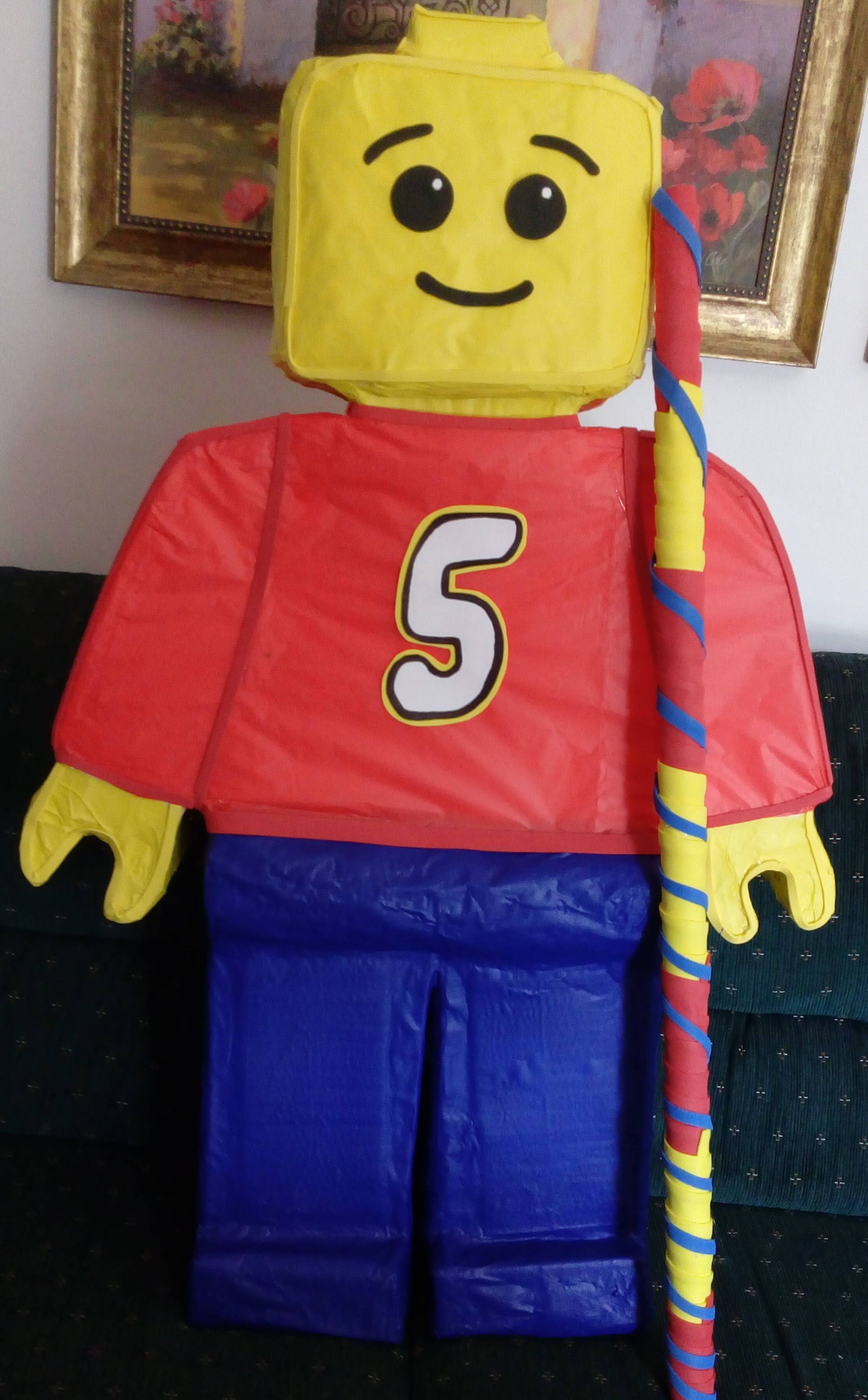 For Lego birthday party, Try these activities, decorations, foods and so on, will leave your kid and the guests happy. It worked in my case, and I am sure, it would do in yours. You could tweak them and make them your own, adding flair to them. 
Top It Up with LEGO Lights
Want your kid's sets to look magnificent when on display? It won't be a bad idea to get a unique set of lights designed for it. 

We love to display our completed set, and want them to look better than any other one that we have seen. You can do this by purchasing our unique set of light for it. 
---