LEGO Mini Gingerbread House 40337
There are several traditions closely associated with the Christmas holidays. We are familiar with some and others not so much. Some of the more famous traditions are Christmas trees, Christmas decorations, ugly sweaters, lovely carols, and giving. A lesser-known tradition that definitely deserves a lot more love is the gingerbread house. If you are unfamiliar with what a gingerbread house is, it is simply a house made from gingerbread, icing and perhaps candy cane.

If you type it into YouTube's search bar you are definitely going to discover hundreds of videos depicting the building process. Gingerbread, for great reasons, is a very special kind of biscuit. If you've seen the Shrek movies you probably have some respect for the Gingerbread man. After all, he helped save the day. If you haven't seen the movies, don't worry, there are no spoilers in this article.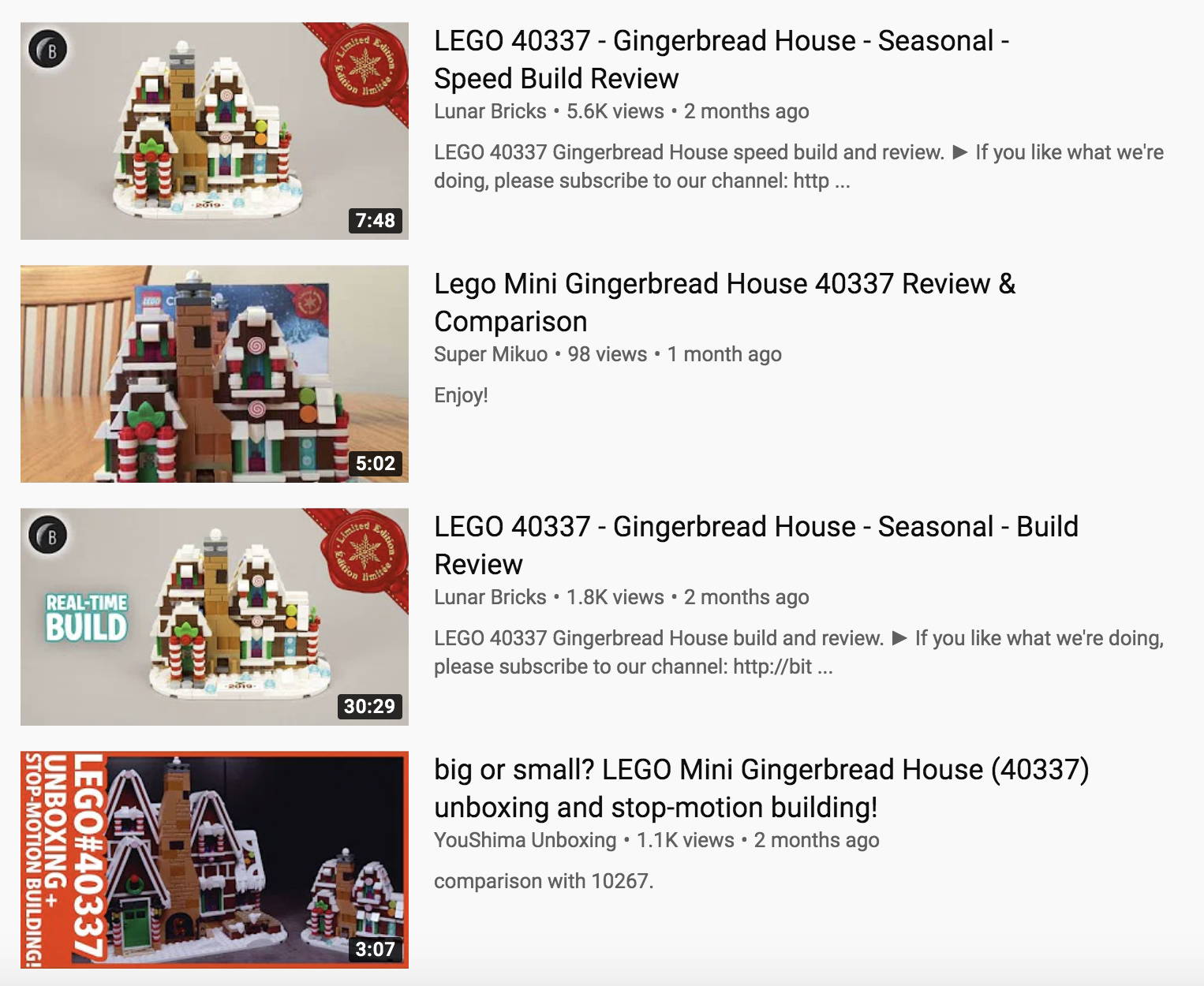 Anyways, the bottom line is, Gingerbread inspired items exist in popular culture (movies, books, traditions) and most importantly they are absolutely delicious. 

The LEGO Mini Gingerbread House 40337 is an adorable replica of a standard gingerbread house. It comes with 499 pieces. One of the best things about this set is that it could actually be a gingerbread house. This set can be perfect for: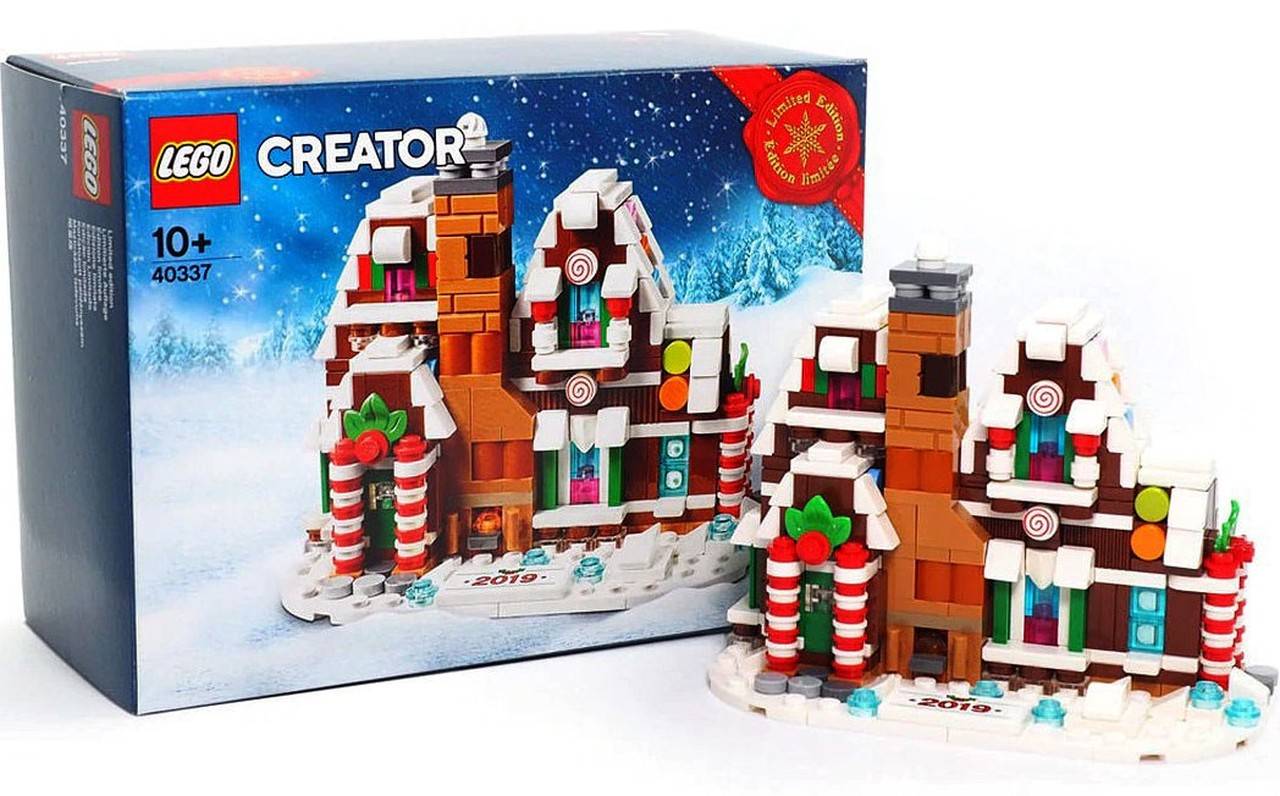 1. DECORATION - You can easily spice up your living space or workspace with this LEGO Christmas set. Consider using it to adorn your TV table or even placing it on a shelf.

If you're allergic to gingerbread, this is wonderful for you because you can take part in the tradition without actually having to consume gingerbread so you're safe and you're having a wonderful time. It's a win-win for everyone.

2. GIFTS - This set can be a great present to any food or Christmas enthusiast. Better yet, if the person is both then it is the ultimate present. The pricing also makes it quite affordable to purchase because it is on the cheaper side of the LEGO pricing spectrum. If you're nervous about Christmas presents, the LEGO Winter set is available for inspiration.

3. PRANKS - This LEGO set looks rather realistic. With the right lighting, you can trick people into thinking it is an actual gingerbread house. Their reactions are going to be hilarious. You could even capture their reactions on video. Nothing brings people together quite like laughter. Share the Christmas spirit and spread the cheer.

4. COLLECTORS - For collectors, this set is definitely a steal. It has a higher chance of increasing in value because it is limited edition and when there is less of something, the pricing increases.

The LEGO Mini Gingerbread House 40337 is a LEGO Winter set with some cool features. Let's discuss them.

1. SIZE - Even though it is a mini gingerbread house, it is very close in size to smaller gingerbread houses. This means it won't take up a whole lot of space and it'll be easy to clean if you decide to use it as a decoration. The LEGO Mini Gingerbread House 40337 comes with 499 pieces and is targeted towards ages 10 and above.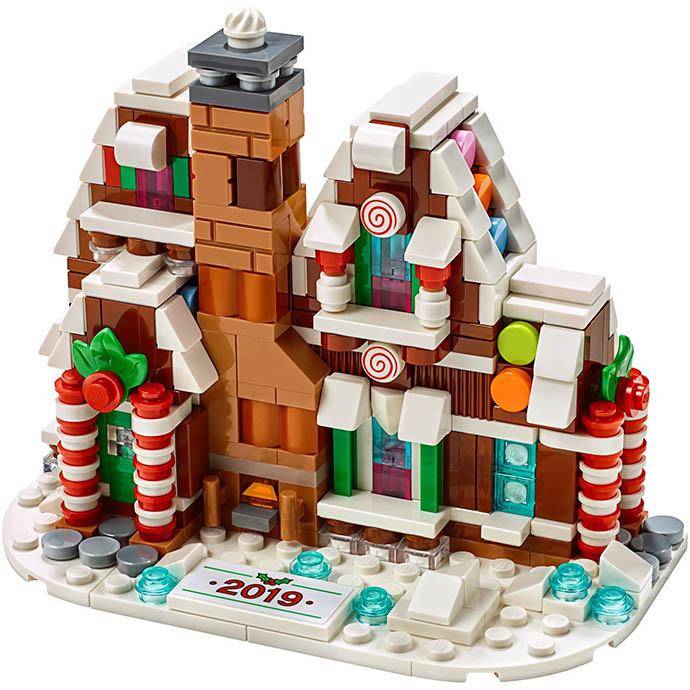 2. DESIGN - As earlier said, the house is modeled to look like an actual gingerbread house. The resemblance is pretty close and the design utilizes a lot of bright colors including the staple gingerbread brown. Green, orange and candy cane colored dots and swirls adorn the house in the exact same way icing would adorn a gingerbread house. There are bows perched gingerly (pun intended) on the sides of the house. It even comes with a 2019 foot mat placed outside the door. This date might not seem important now but in 10-20 years, this set will be a valuable antique set. So if you're a collector, this set is great for you as well.

3. PRICE - For just 19.99 US Dollars you can get the LEGO Mini Gingerbread House 40337. LEGO also offered a promotional package with orders over 100 US Dollars. This promotional deal started on the 6th of December and ended on the 24th of December, 2019. However, don't lose hope just yet, there are still stocks available and LEGO might just throw in one of these Gingerbread houses if you make an order over 100 US Dollars.


4. VERSATILITY - One of the best things about this set is that it can be added to other sets. Try your hand at collaboration with this set! Maybe you and your friends could have fun in the LEGO Winter universe. After all, everything is awesome. If you're short of ideas, let's give you some. This set could easily be included in a LEGO Marvel showdown. The Hulk could crush it beneath his feet (safely of course). You could also just incorporate it into other sets in the LEGO Winter collection which is the collection it belongs to. Whether it is the Toymaker set or the Town square set, the gingerbread house will be right at home. All you need is a little imagination.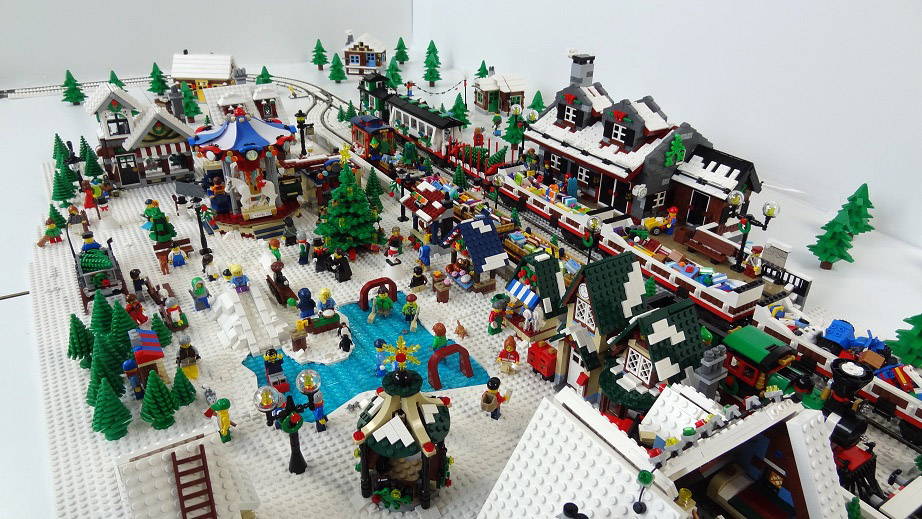 BUILDING THE LEGO Mini Gingerbread House 40337
There are building instructions available which you can easily access on the website. The building of the gingerbread house is estimated to take about two to three hours. If you want to invite friends it might take a little longer because there may be a lot of chatter and that's perfect, that's the spirit of Christmas. On the flip side, if you're looking to spend a nice relaxing evening building the set on your own, it'll still be a good time.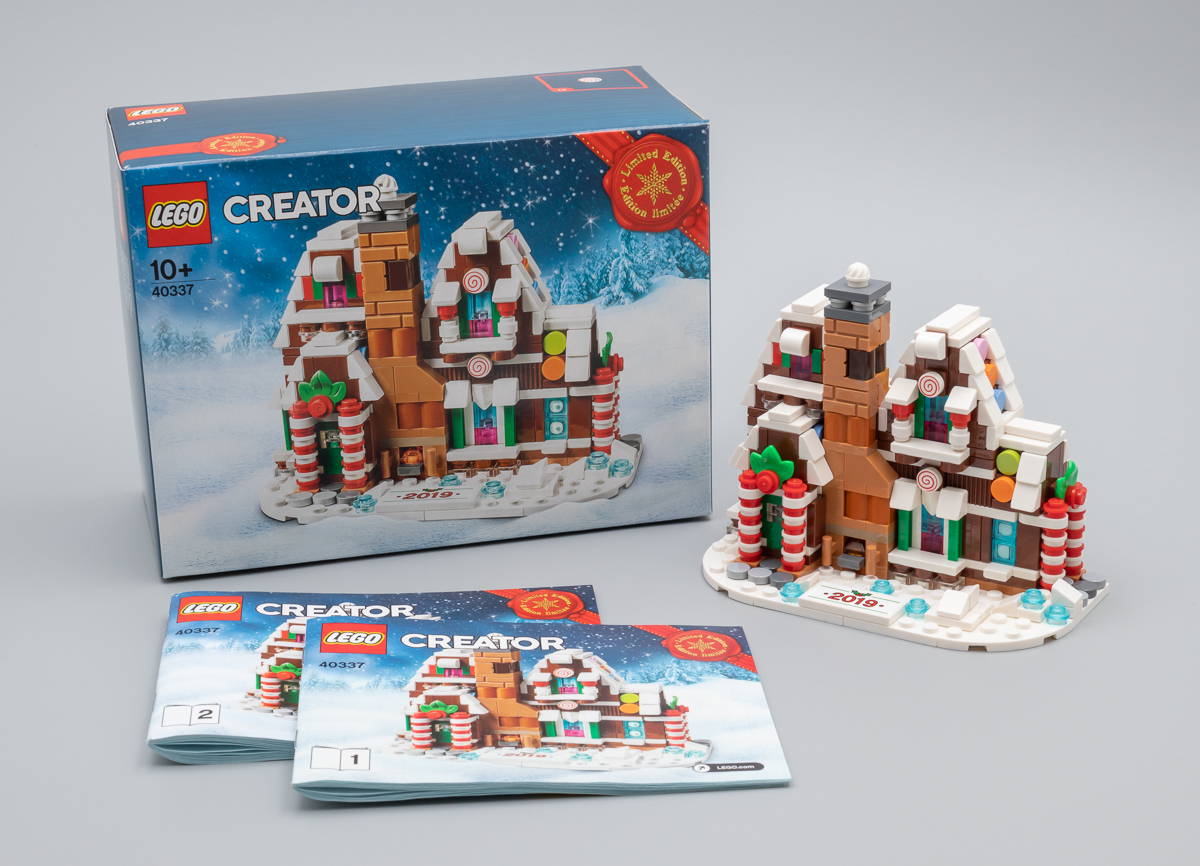 Gingerbreads are sweet and what will make your LEGO Mini Gingerbread House absolutely unique is our specially made LEGO Light Kits. They are colorful, fun to fix and will make your LEGO collection the 7th wonder of the LEGO world. 


In conclusion, this may not be a real gingerbread house but you can still get a lot of fun out of this set. It definitely lasts longer than a gingerbread house. It could also hold a lot of fond memories. Nevertheless, if you'd like to give it a shot, be sure to let us know your thoughts. Thank you for reading.

---