LEGO Gifts for mum
By

Nikita P.
/
June 22, 2020
To some, LEGOs are simply ordinary building blocks that make no sense whatsoever. To others, especially children, they are the foundation for their imagination and creativity to thrive.

LEGOs allow people all over the world to be anything they want to be and create anything they want to create- from castles, space stations, towns, and anywhere else their creative imaginations drive them to.

For those that played with LEGOs as kids, there is an emotional attachment that comes with using it, especially if you've played with them for a long time. It keeps 5-year-old kids not only busy but helps them explore their creative sides- the sides the educational system doesn't have time to exploit.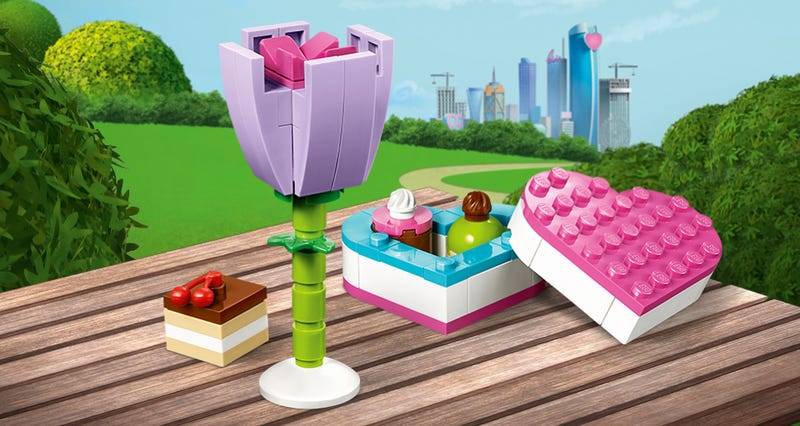 Despite the huge benefits that come with it, you may be thinking that getting LEGO sets for your mum as a gift may be a bad idea. Your mindset is about to change.

You will discover beautiful gifts you can create specially for your mum.

Let's look at those gifts, shall we?

Mothers love gifts, and nothing feels warmer than receiving a gift from your child on a special day.

A lot of people feel that adults outgrow LEGO collections, and LEGO gifts may not feel useful. But that is not the case. LEGO sets can be used to create amazing gifts that mothers will love and cherish. It all depends on her likes and your creativity.

Without further ado, let's look at some of these gifts, shall we?

a. Simple LEGO Flower
Mothers love flowers, and nothing brings more joy than receiving a LEGO flower from your child because it was made out of love.It can be made in various designs.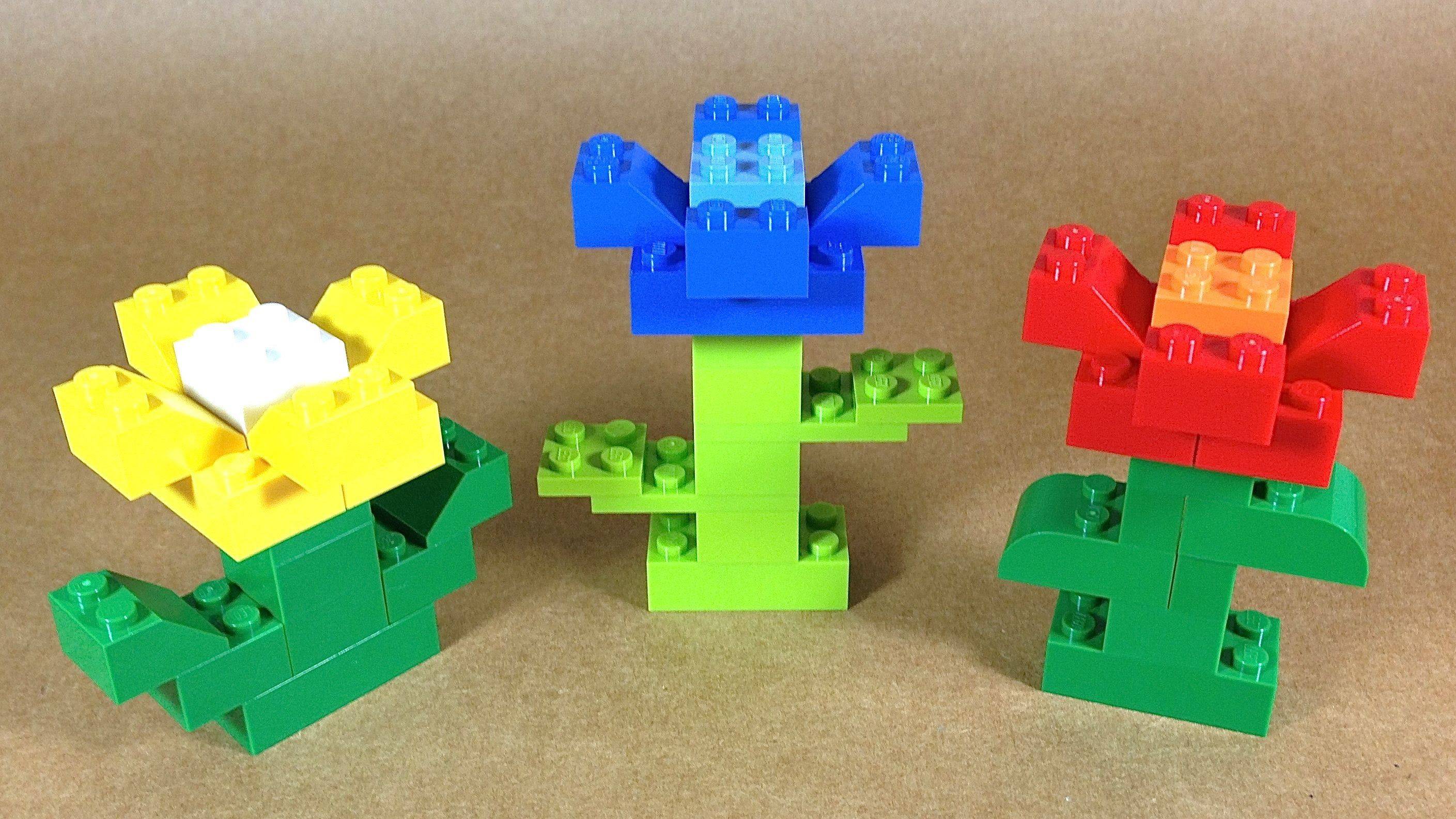 b. LEGO pen holder
This is one of the most functional gifts anyone can receive, and your mum will appreciate it even more. It will be super cute if you put her a mini-sized picture of her on it.You can also create a keyholder as well

c. Fashionable multicolor LEGO clutch
What could be better than getting your mum a beautiful multicolor LEGO clutch bag that can be used for any occasion?These bricks can also be lined with satin, and they're not popular products so getting them for your mum will be very unique.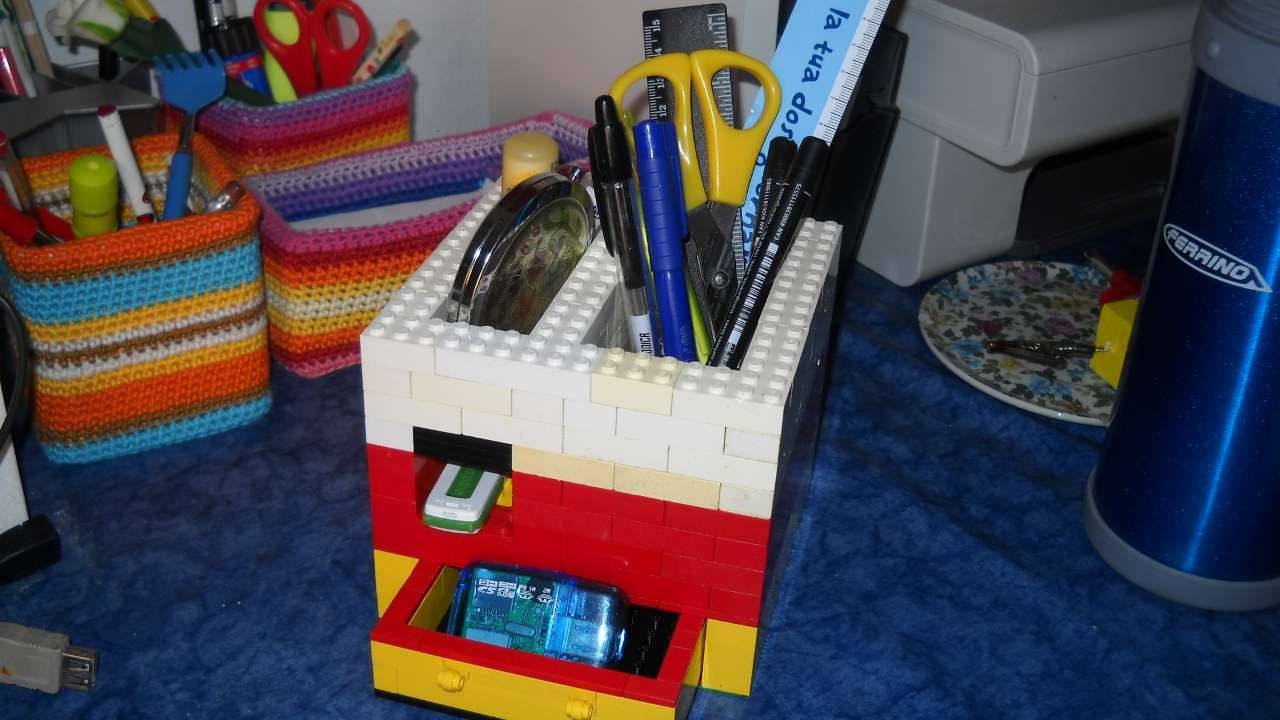 d. Mini Brick bookends
If your mum loves reading, her day just got better.You can design LEGO bricks as bookends to support your mum's book collections. You can make it as long as you want, depending on how much effort you're willing to put in, and how many books she has.It's fancier and less expensive.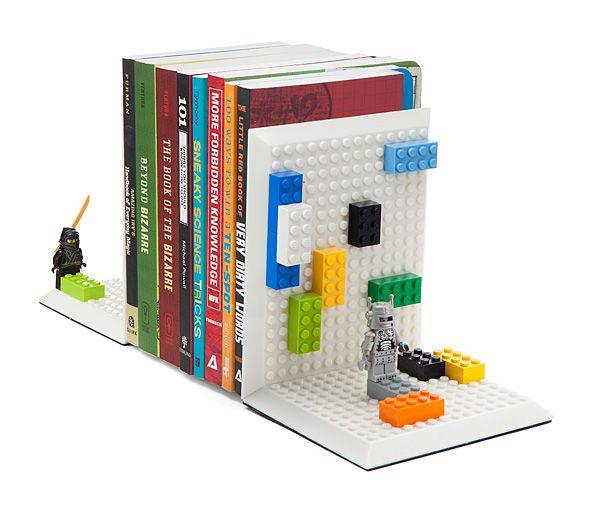 e. Coaster Sets
Although a typical coaster set is not so expensive, creating one is more economical.Why do you need to buy a coaster set when you can create a customized LEGO one for your mum?Not only can the bright colors add a lot of glam and beauty to the house, but they are also very functional and handy. It's super easy to create.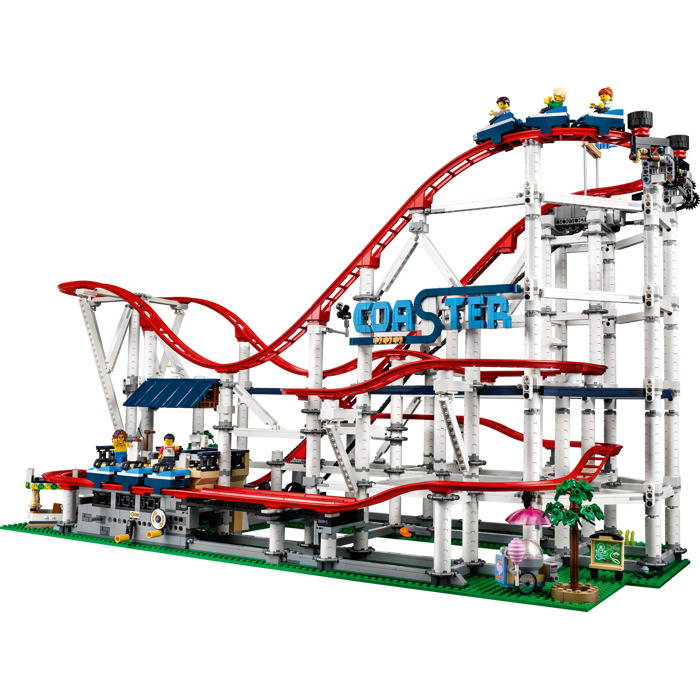 f. LEGO Duck and Ducklings
If you look at how a duck cares for her ducklings, you will be in awe.These little ducklings depend on their mother's warmth for days. She cares for them a lot, especially at night, as it's very easy for them to absorb the chill. She protects her babies from external predators the best way she can.Doesn't that sound like what our mothers do for us?Giving her a duck and ducklings LEGO gift is a reminder and a show of gratitude for being there with you all these years. She will cherish it more than anything.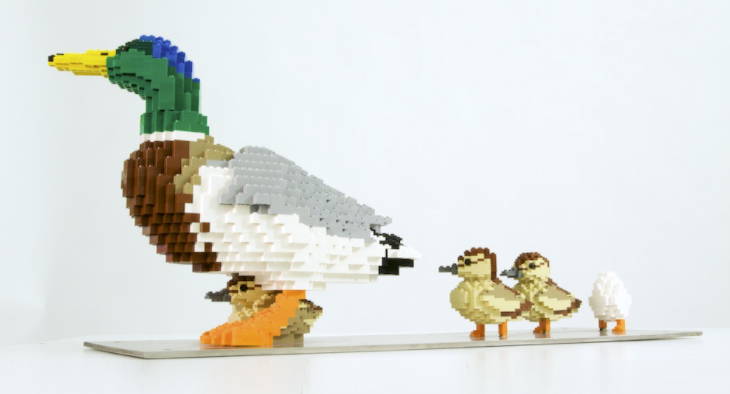 g. Picture frames
We all hold memories with our parents that we'd love to share and retain. The best way to do it is through pictures.Create a picture frame with LEGO sets as a gift for your mum (or any other relative) today. You can also put a picture of your favorite moment together. You'd be glad you did.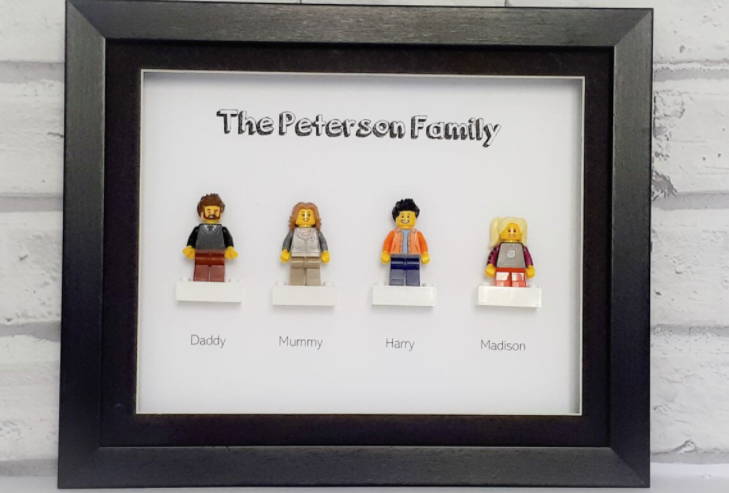 h. Amazing little wine charms
This is one of the most functional gifts you can ever get for your mum, especially if she loves hosting guests.If you don't know what a wine charm is, it is simply a metal (or any material, really) that can be used to differentiate wine glasses without deterring the experience. This is often used at house parties and big events to avoid complications.You can create different types of LEGO wine charms as a gift for your mum. She will love you for it.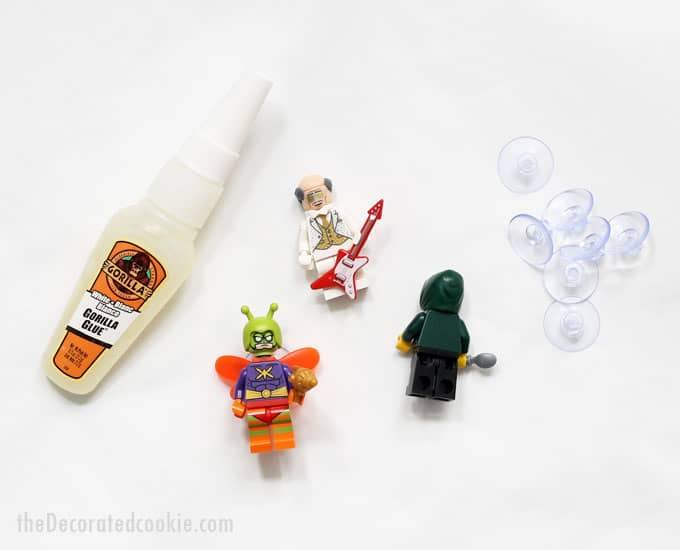 i. Business card holder
This is another very functional gift that your mum would love and appreciate. She no longer has to bother about effective storage because you've got that covered. Mum can work on her desk and have your warm gift very close to her.How thoughtful!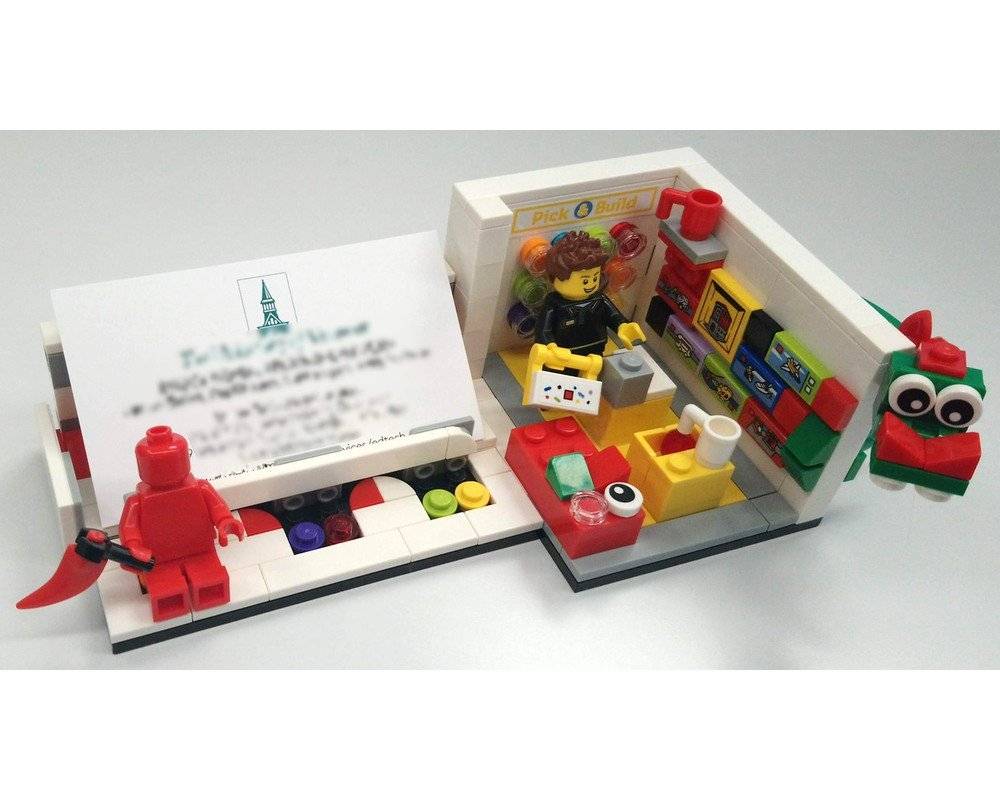 j. Tissue holder
Instead of carrying ready-made packs of tissue around, you can create a LEGO tissue box and present it to your mum. The good thing about this gift is that it's unique, colorful, and functional.Do you want to know the best part? It's ridiculously easy to make.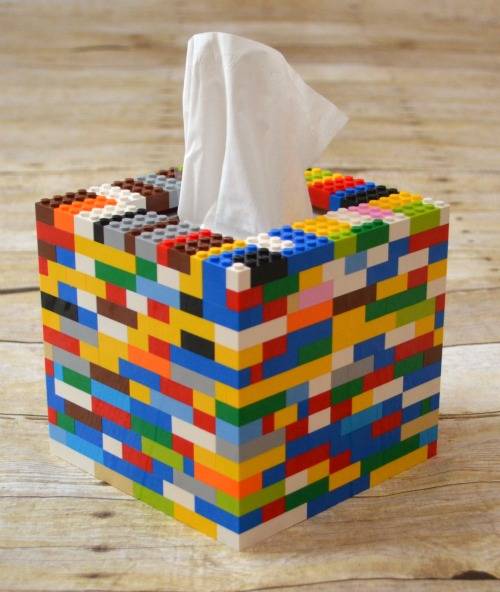 k. Flower cylinder vase
If your mum loves flowers, then this is the perfect gift for her.You can use your LEGO set to create a flower vase that she can use. You don't have to bother about creating arms for it. A simple straight flower vase will do.It will be very unique and will add lots of color to your home. Make as many as she'd need.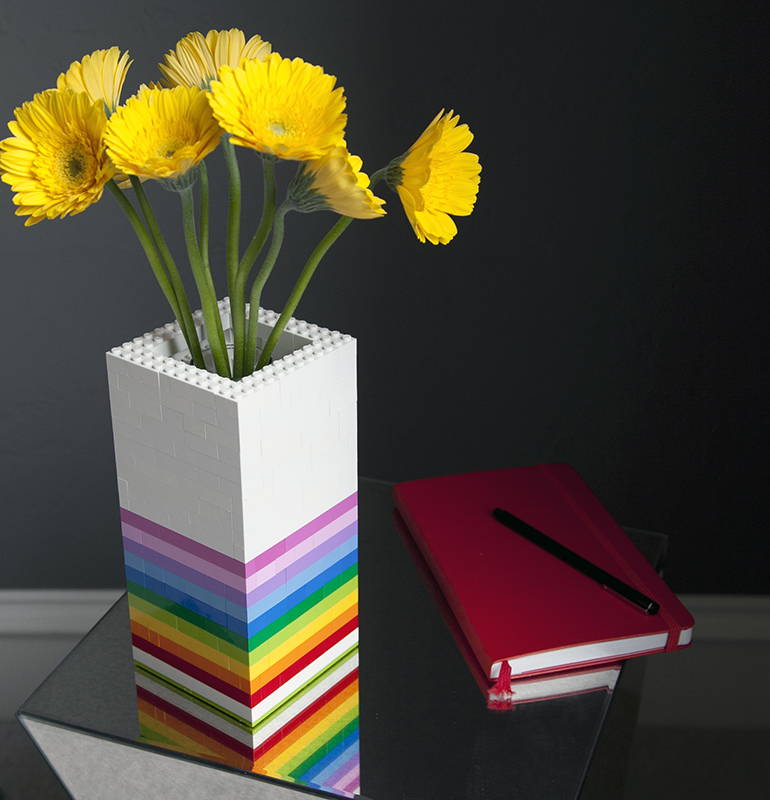 l. Accessories
Women love accessories, even though their tastes, styles, and cultures differ.If your mum loves accessories or needs one, you can do her the honor of creating a customized LEGO accessory. They can be created with cloth material, then the LEGO will be the beautifying factor.It can come in the form of rings, hair bands, and bracelets.
m. Craft names with LEGO
You can express love for your mum by crafting words with LEGO sets. All you need is a base, glue (optional), and the sets. You can create words like 'I LOVE YOU MUM', 'BEST MUM EVER', 'SUPER PROUD OF YOU'

n. Candy Dispenser
This will be perfect for mums with little kids.Kids love candy, and sometimes the storage can be the problem. Create a LEGO Candy dispenser as a gift for your mum, and eliminate that worry for her.
o. Jewelry box
All mums have jewelry. Some have ones that can be easily managed, others have lots of jewelry that can be so hard to keep track of.You can create a jewelry box that can help your mum keep track of every item she has. It's very easy to construct. You can create more than one if the need arises.
p. LEGO Magnets
Does she need to pin or hold things? Then this will solve her problem in no time… colorfully.
q. LEGO Camping Lantern
Is your mum a camping enthusiast? Do you often go camping together? If yes, say no more.A LEGO camping lantern is all she needs. It's very easy to make and very handy. Plus, it's not common so it will definitely make your mum stand out.

r. LEGO Wall
Why should you be conservative when you can go all-in?If your mum loves creating LEGOs with you, then you can use a small wall portion and fill it with LEGO bricks. All you need is glue.It will be the most colorful thing anyone has ever seen.
Now, it's not enough to only know the history and have the desire to create a gift for mum. You must also know how to organize, arrange, and store them properly. If you want to get LEGO gifts for mum, it's so important that you learn how to arrange and store them to make them more appealing.

Let's look at how to organize and store LEGO sets, shall we?

There are different types of organization

a. No organization: This is often used when there is a limited number of bricks. It's super easy to manage and store.You can tell your child to do it by himself/herself.
b. Organization by groups: It can become very annoying to find particular LEGO bricks for your work when you have a large collection. Even if you don't like organizing them, you'd probably save yourself a lot of trouble by doing so.You can organize by groups in two ways- By color and type (or category)
c. Organization by part: Once you expand your LEGO collection, you'd realize that group organization won't work anymore. You have to further divide them severally to get what you're looking for.You can organize by parts or elements.
So, there you have it, ladies and gentlemen!

Mothers deserve all the love in the world, and what better way to show our appreciation than creating something that she'd love and appreciate.

Here are beautiful, simple, easy-to-make, and functional gifts you can create with LEGO bricks for your mum. Hope you get her the perfect gift!