Recreate magical movie moments with the LEGO Disney Castle 71040 Set.
By

Mark Gini
/
October 04, 2022
Nothing is more satisfying than seeing thefaces of our little kids light up with joy. And fortunately, there are a lot ofthings that can make that happen. None is more effective than a Disney Princeor Princess from a Disney movie. Kids light up with joy when they watch theirfavorite Disney Prince and Princess on the big screen. Well though the Princeand Princess are what keeps our kids glued to the screen, we, on the otherhand, are different. We are moved by not just the play's characters but also thebeautiful and unique way the Disney company pays attention to all details. Thisincludes the details of the castle. Disney Castle is well recognized andrespected by Disney fans worldwide.

Are you a fan of Disney Castle? Would youlike to have a piece of this wonderful work of art on your shelf as one of yourcollections? If yes, then you will love the Lego Disney Castle 71040 set. ThisLego set looks exactly like the real Disney castle from the movie. The setcomes with details and functions unique to the Lego set. The set also allowsusers to engage In roleplaying and recreation of some of their favorite scenesfrom their favorite Disney movies. Do you have kids who will go crazy whenwatching Disney cartoons? It would help if you considered getting them thisLego set before the year ends. We know that sometimes choosing the right setthat will help boost the brain functions of kids could be challenging. So toprove to you that this Lego set is just what you need, this blog post willconsider all you need to know about this Lego set. We will also show whychoosing our light kit for the finishing touches of the set will be the bestdecision. So, to get started, let's talk about the set-building experience.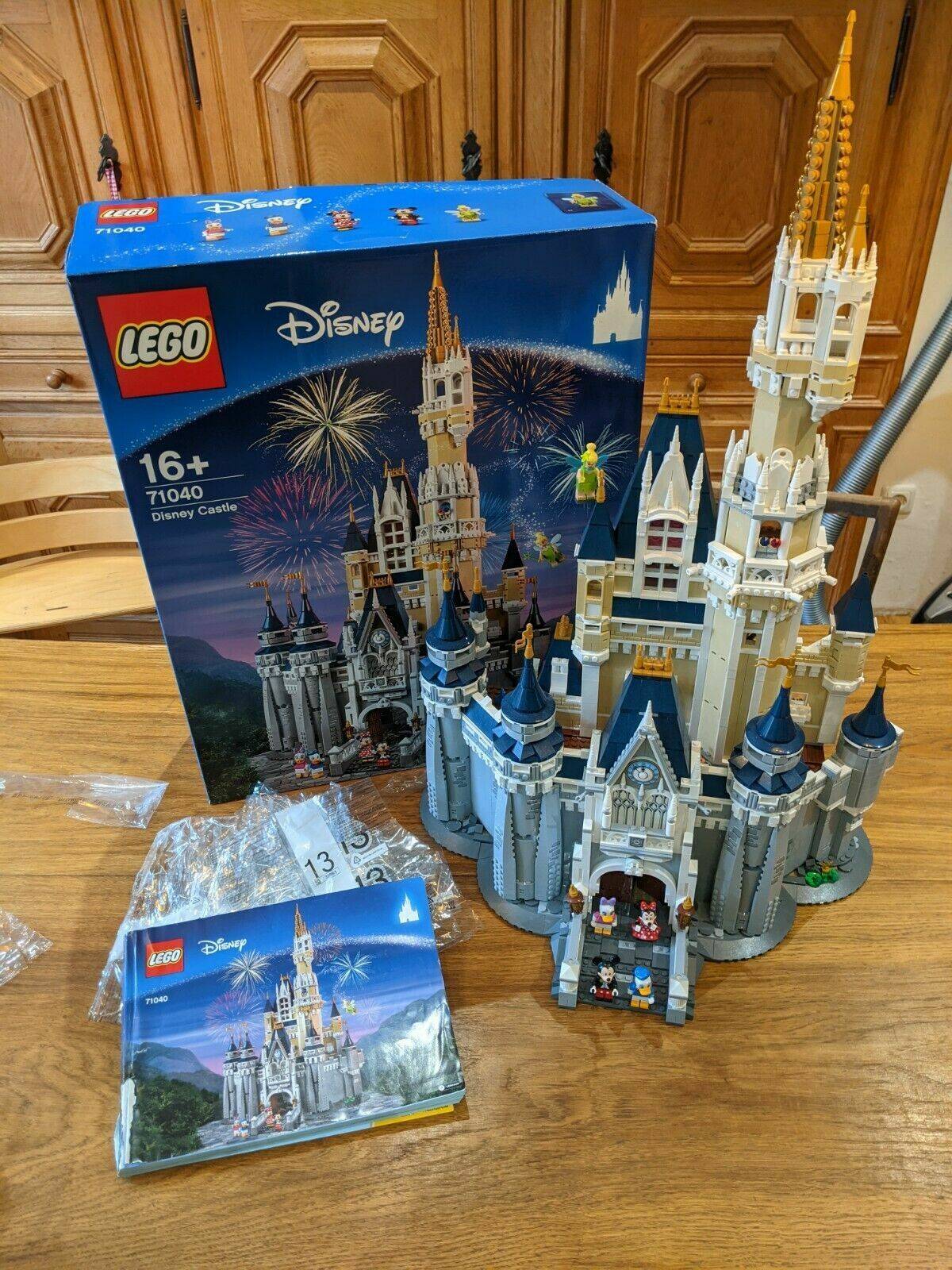 BUILDINGEXPERIENCE FOR THE LEGO DISNEY CASTLE 71040 SET.
The Lego Disney castle comes with over sixthousand pieces. These pieces are well arranged into numbered bags. It isarranged this way to make it easy for users to navigate. The set buildingstarts like every other castle, both Lego and beyond. And that is from itsfoundation. The Lego set comes with thirteen numbered bags containing piecesyou will use to build the set. Bags one and two help with the building of theset's foundations. Then the other set pieces help with other work together toproduce a complete set. The Lego Disney Castle also comes with lots ofstickers. These stickers are designed to make the set look more authentic andstand out. If you are not a fan of stickers, you may not like this part of thebuilding experience. But if you can endure and pull through, you will come toappreciate the total look and feel of the set.
But what if you are new to Lego? Could youstill engage in the building of this set? Well, though it is recommended thatbefore taking on a Lego set that is complicated, you start with the easy ones,we feel you can still engage in the building of this set with little to noexperience. Why? Because this Lego set comes with a building manual thatcontains valuable information about the set. This information includes a stepby step instructions on how to build the set. The set also includes diagramsillustrating how your brick building should look at the end of every stage.With this help alone, it will be difficult for you to hit a roadblock whilebuilding. Overall, the Lego Disney Castle set has a building experience that isfun and engaging, with the only downside being that one person can only buildit at a time. This makes it not suitable for a group project. But if you are aLego Disney fan looking for a fun, challenging set with lots of details, thisis the Lego set to get. Aside from an engaging building experience, the LegoDisney Castle has many cool features. Let's consider some of them next.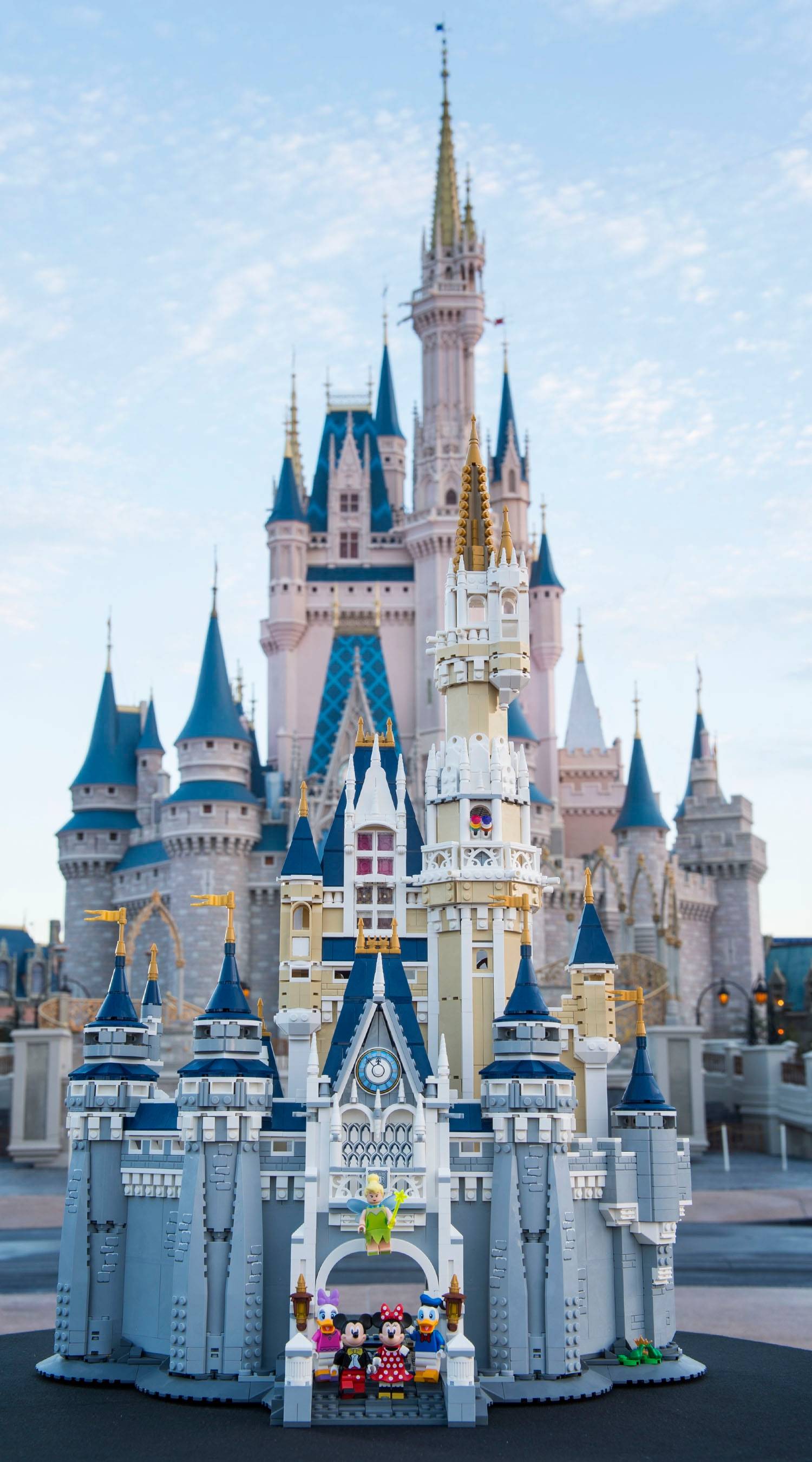 AMAZINGFEATURES FOR THE LEGO DISNEY CASTLE 71040 SET.
● RETIRING SOON.
The Lego Disney Castle set is said to beretiring soon. This means that this set will no longer be manufactured and mayprobably be out of stock sooner than you know it. The last batches of the setare said to go out in December, and we are not sure whether another batch willbe released after that. We know for a fact, though, that if the set is to beretired, the prices will surely skyrocket. So if you do not want to be caughton the wrong side when that happens, it will be advisable to hup on the Legostore now and place an order. Doing so will save you from spending a lot ofmoney when the set is retired.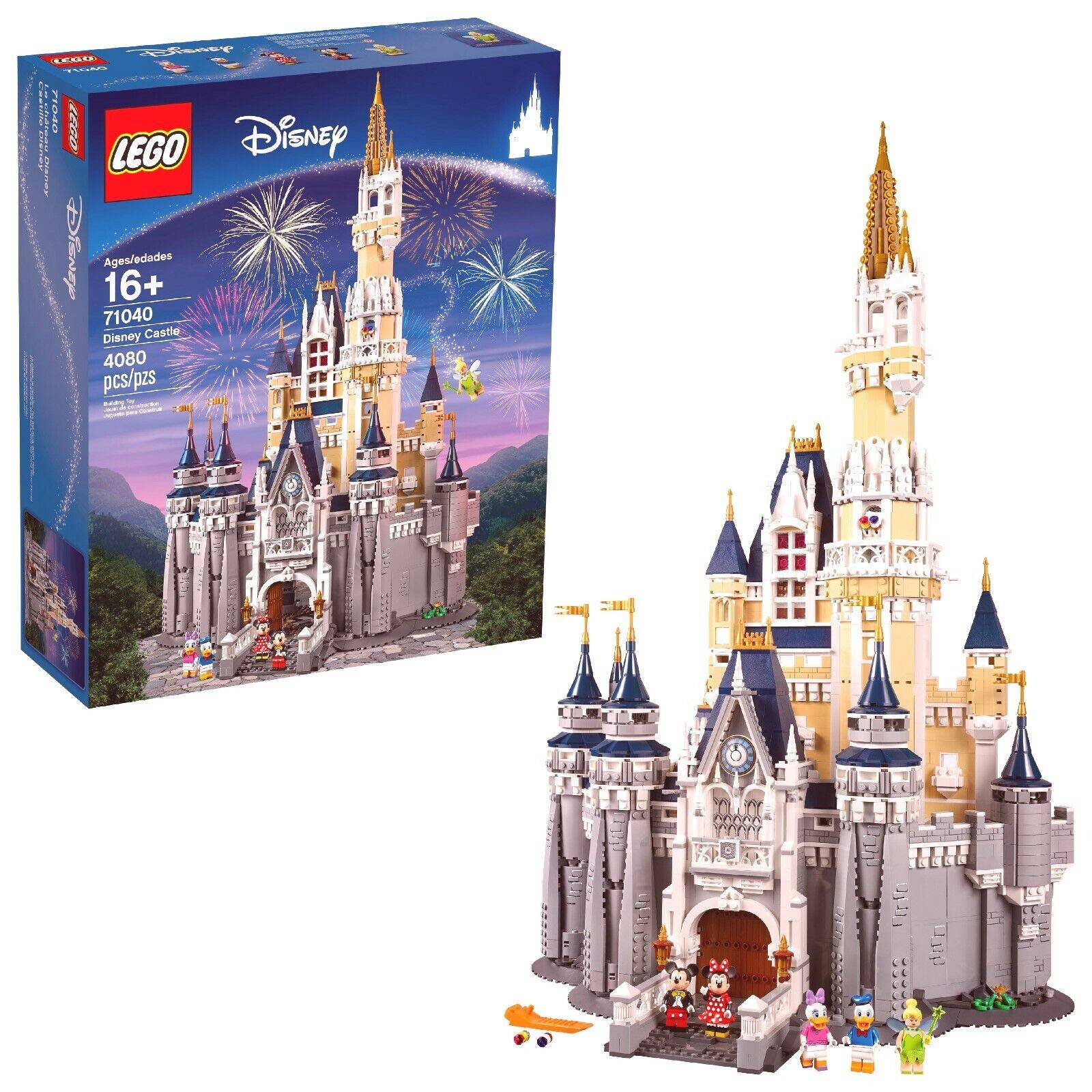 ● FIVE MINIFIGURES.
To help make roleplaying fun, the LegoDisney Castle set comes with five Minifigures. These Minifigures are welldesigned and fit perfectly in the Lego Castle. These Five Minifigures includeDaisy Duck, Minie Mouse, Mickey Mouse, Donald Duck, and Tinker Bell. Kids willimmediately recognize these Minifigures and will be more likely moved tointeract with the set. Aside from that, this Lego set will be perfect if put ondisplay in your office or shelf. So whether you are a display set fan or loveto interact with your set, the Lego Disney Castle set is perfect.
● SET SIZE.
The Lego Disney Castle set can beconsidered a Large Lego set. The set comes with a total of 4080 brick pieces.The set will take long hours to put together but is worth all the effort. Whencompletely built, the Lego Disney Castle can measure 29 inches high, 18.8inches wide, and 12 inches deep. The Lego set also contains elements, like afrog element which makes the set all the more detailed. The size is anotherreason why it is such a great display set.

● SET PRICE.
The easiest way to access this set isthrough the Lego website. But You could also purchase the set from Lego storesin your country. If you decide to purchase the Lego set after it has beenretired, you must go through other retail sites, including those for Legobricks. Right now, though, the set is currently priced at 335 United StatesDollars. The set is much higher in Australia and some parts of Europe due tothe low distribution of the set in those areas. Once you have decided to buythis Lego set, make sure to set out some extra cash to get our amazing Legolights.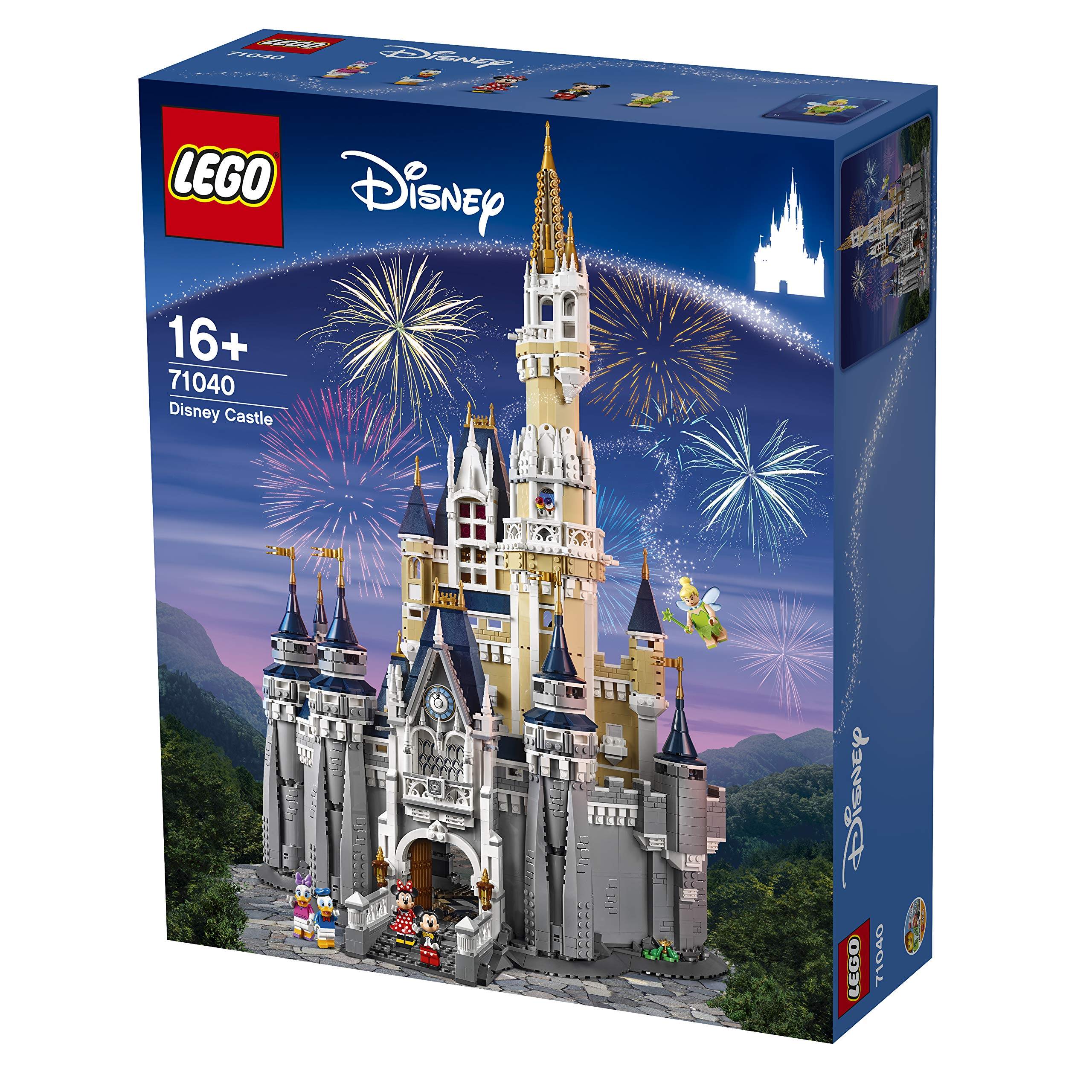 MAKEYOUR LEGO DISNEY CASTLE LOOK EVEN MORE MAGICAL WITH OUR SPECIAL LIGHT KITS.
Our Lego lights are slowly becoming apopular accessory to accompany a Lego set. This is because our Lego lights arecompatible with the Lego sets. This is also thanks to our company's longpartnership with the Lego team. Our Lego lights come in different sizes, andprices range depending on your taste and how experienced you are working withour Lego lights. Well, whether you are a beginner or advanced light kit user,there are some helpful reminders we want to share with you, which we believewill help you generate the best experience from your installation. They are…
1. Inspect all light kits before installing.
2. Install your light kits using the manual, and
3. Test run all Lego lights after installation.
Let's look at all these three steps in more detail, starting from number one.
1. INSPECT ALL LIGHT KITS BEFORE INSTALLING.
One of the most crucial things to do before installing your lights is to inspect them. This is very important because of the high chances of your light kits getting damaged during shipment. This is mostly because light kits are known to be passed from hand to hand. Doing this is also very important because of how delicate our Lego lights are. So to ensure you do not just waste your time installing Lego lights that are not working, it will be best you take your time to inspect them and ensure they are in perfect condition. Once you inspect them, the next on the list will be installed using the manual.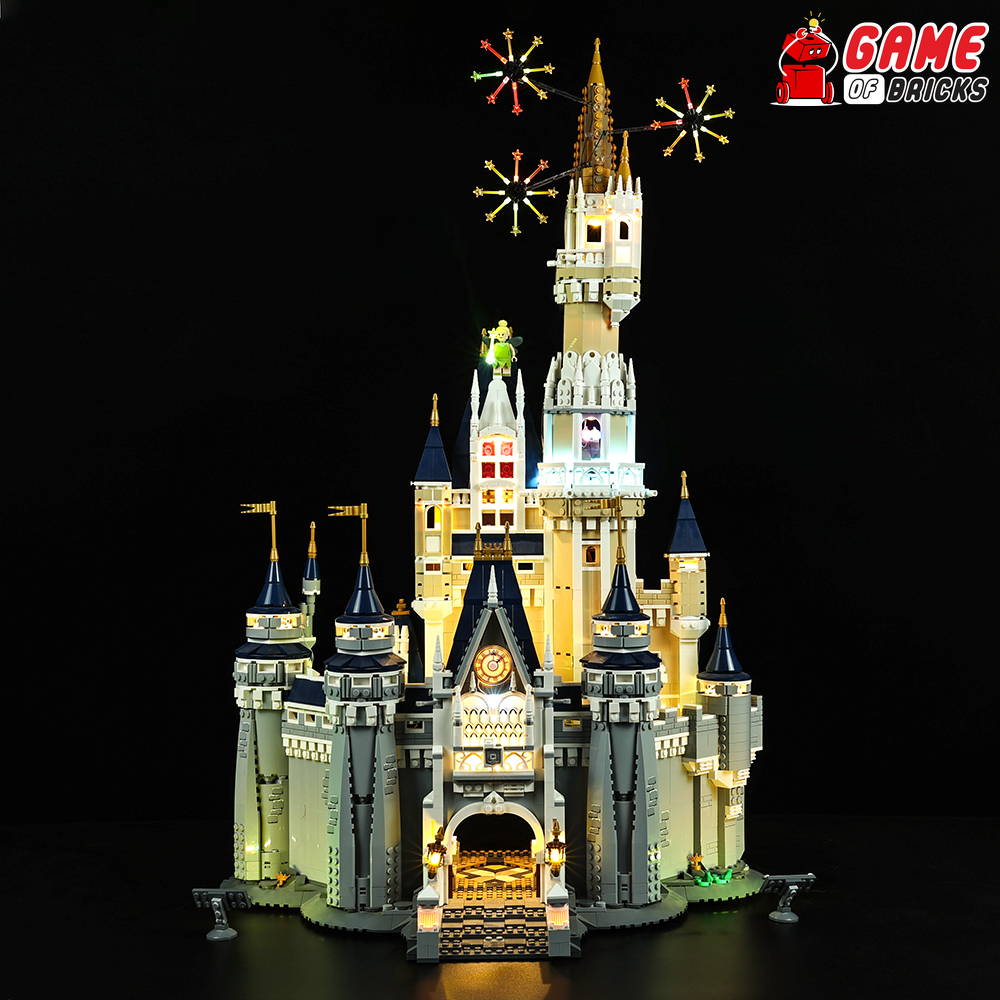 2. INSTALL USING THE MANUAL.
All light kits, whether basic or advanced, come with a manual, making it a breeze for you to install your light kit successfully. If you are unfamiliar with our Lego light kits, you could start by installing the basic light kit. Then once you have gotten used to it, you can move over to our advanced light kits, which offer much cooler features. Regardless of which light kit you choose to buy. Make sure to regard the instructions from the manual as important. Doing so will ensure your maximum success in your installation journey.
3. Test run all installed light kits.
Once you install your Lego set, administer a final test on them. Your purpose for doing this is to ensure that your light kit is safe and that you have done a good job. If you find any issues with your set, find ways to fix the problem. But if all looks good, proudly show off your Lego Disney Castle 71040 set.