LEGO Chinese New Year Temple Fair 80105: Its Review
By

Nikita P.
/
January 15, 2020
When it was announced that a LEGO Chinese New Year 80105 Temple Fair would be released in 2020, many fans waited for time to drag by. Now, the 2020 Chinese Lunar New Year sets are out, and the LEGO Chinese New Year Temple Fair 80105 is not the only set on sale. You could also procure the 80104 Lion Dance. These sets are not designed solely for Chinese fans. If you are a fan of cultures and experiencing new things, you should consider grabbing this too.


Though they may be new, you can procure them at different LEGO Certified Stores, and similar stores. You could even get then in departmental stores. If, on the other hand, you want something else that has some ties to the Chinese world, you can opt for the 80101 Chinese New Year's Eve Dinner. It has been restocked in a lot of stores.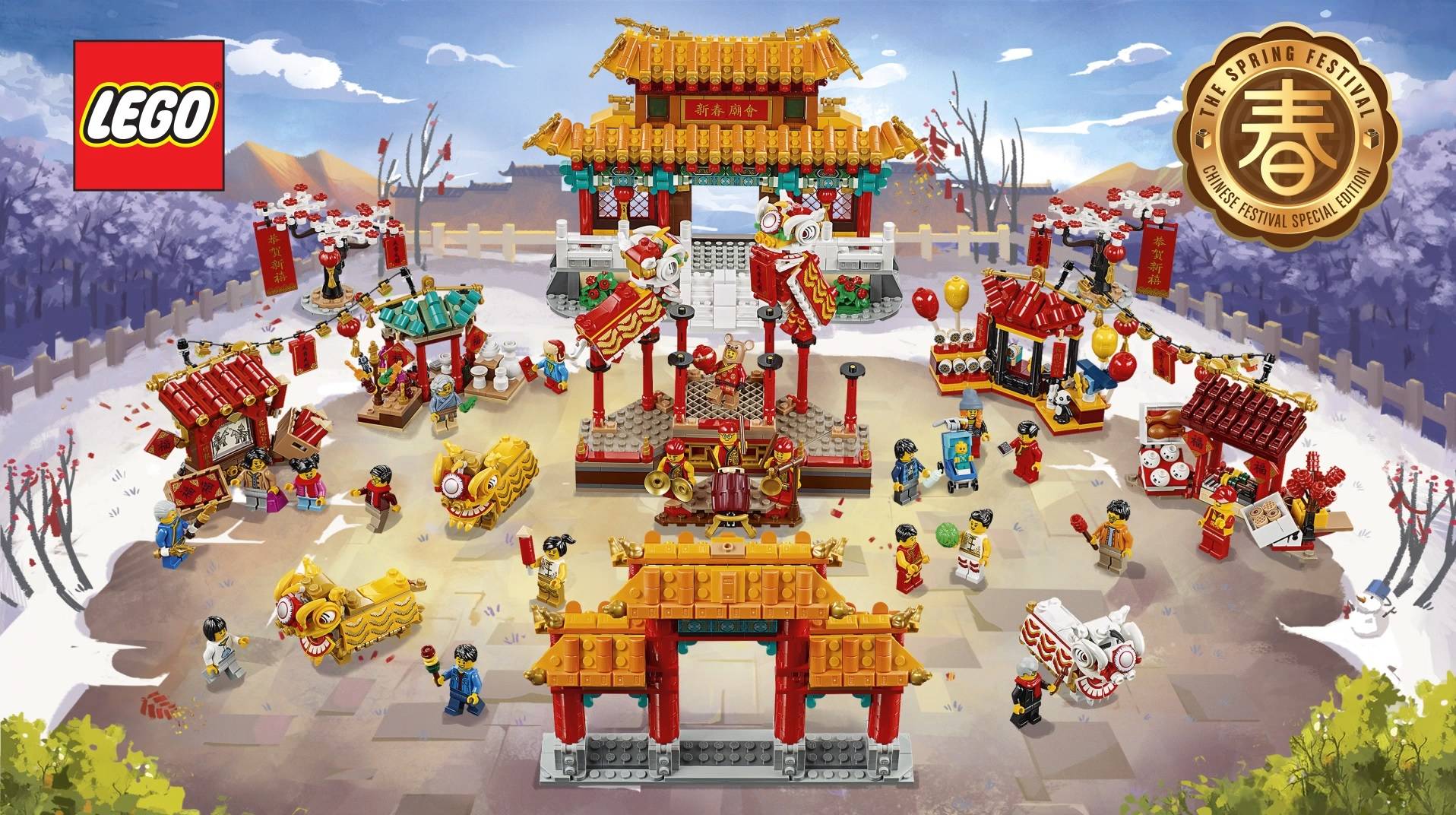 The LEGO 80105 Temple Fair falls under the seasonal theme and comes with a temple, brick-built the tree, baby, street vendor and so on.

It is a great build, as it comes with 1664 pieces. When you are done coupling the pieces together, the temple should have the following measurements: 7" (19cm) high, 9" (25cm) wide and 3" (9cm) deep.

The Temple comes with a shadow theatre, as well as stores. Unlike other models out there, this set speaks a lot about the Chinese New Year festival celebrations. It is great that the manufacturers tried to honor the special holiday.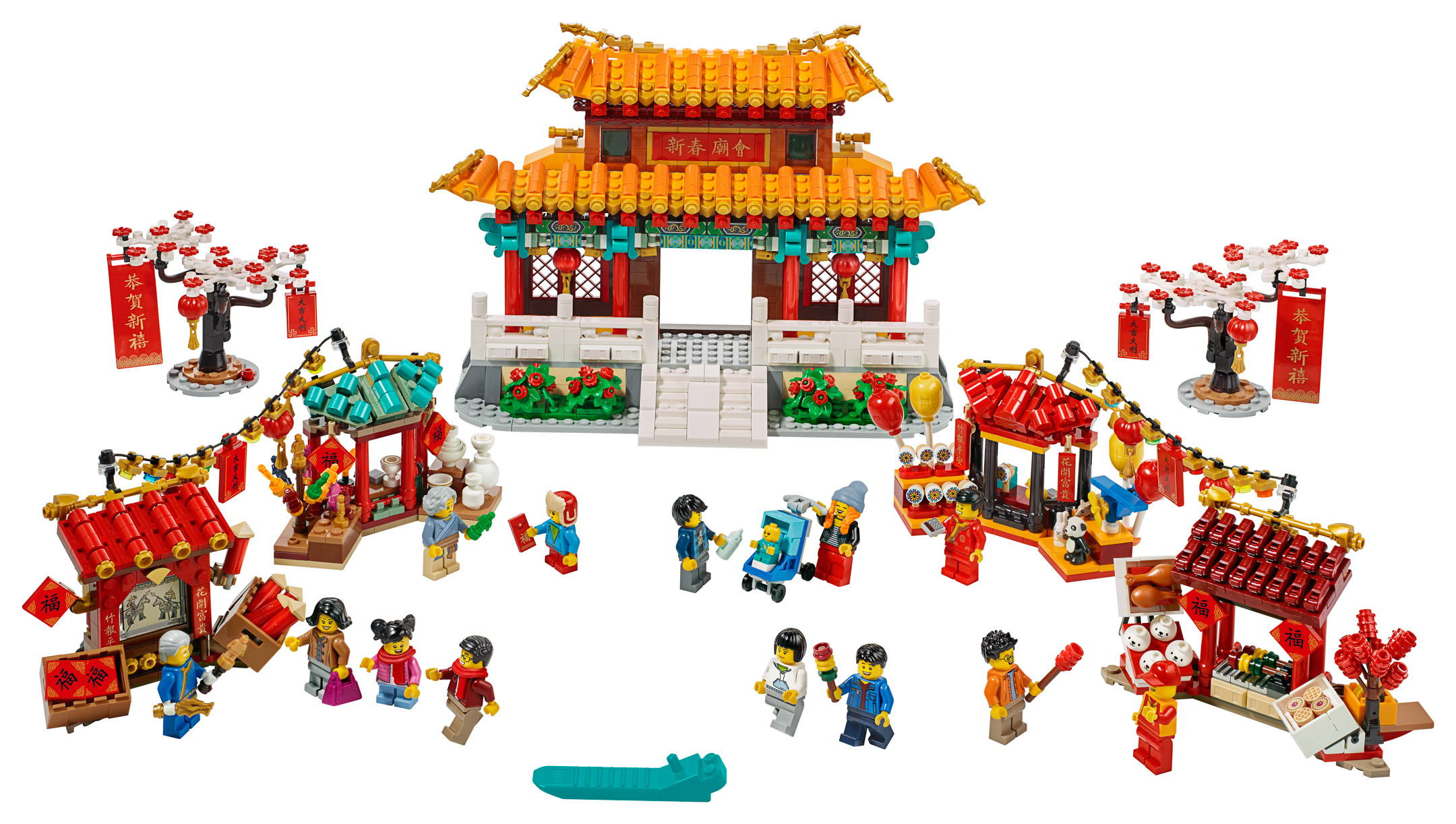 This set was created to allow fans to easily recreate the celebrations seen in a Chinese New Year Temple Fair in their apartment. It is great as a gift for anyone, especially kids that enjoy coupling things together and playing with them. It could also work for both solo and family playtime.

Its appearance is great to the eyes while offering an unlimited amount of play.

When you are done, you will notice a well-decorated Chinese temple, that has stalls adjacent to it. The stalls mimic the stalls seen close to a temple, where you can purchase different things ranging from religious items to even food.

You will see different brick candies, barbecue dishes, vases, toys, as well as dough figurines in this set. If you are a foodie, this is a plus to you. Isn't it? For one, I love food and was happy to see what I live being represented there.

There are over 14 Minifigures carrying out different activities. One is pushing a baby trolley that has a kid in it. Another is pushing a cart with items in it. There are those that are conversing with themselves. All in all, they are wearing traditional Chinese attire. These Minifigures are perfect for roleplay.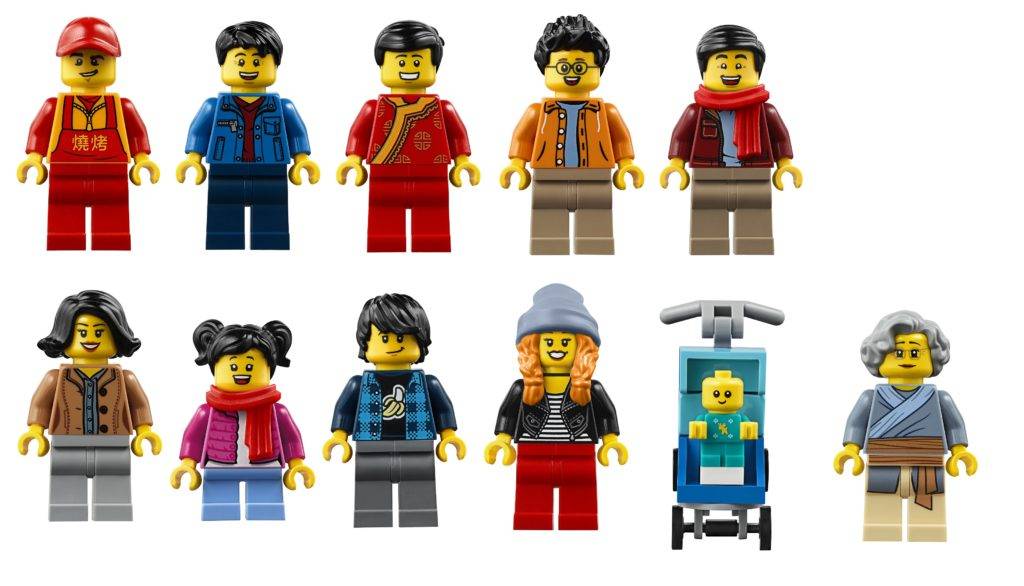 If you want your kids to know about traditions, it won't be a bad idea to get them this set, as there are a number of genuine features that one could use.

Traditional elements like the red envelopes, 'Fu' decorations, paper windmill, as well as the 'best wishes' scrolls are present. They can also have fun with the rocket firework element.

Have you heard of the shadow-theater performance? There is a theatre present in this wet to allow them have fun and bask in the Chinese culture.

This model is a free centerpiece that introduces Chinese traditions to anyone.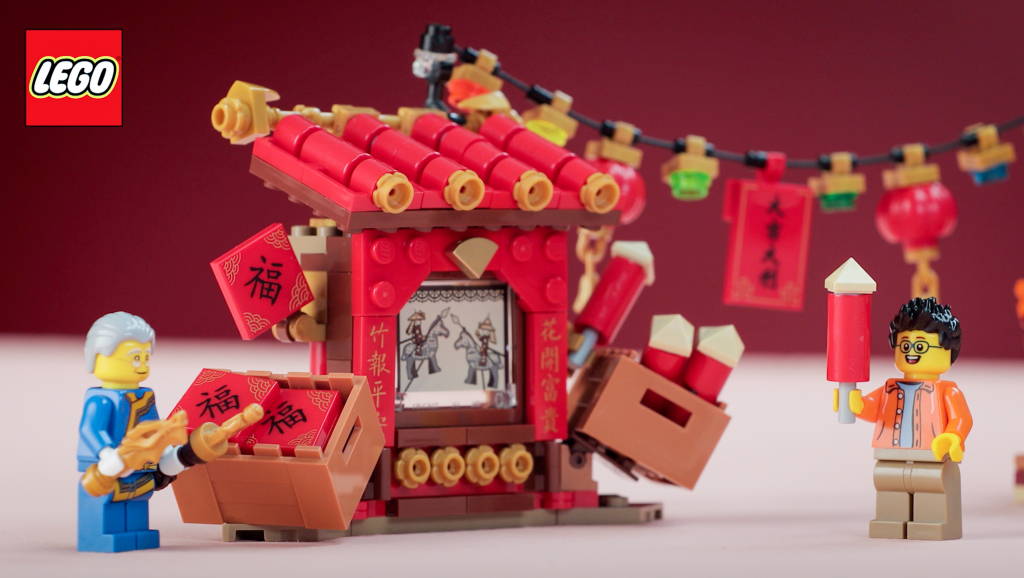 The fact that there are a number of figurines, and things like the temple, stalls that have candies, dishes, vases, toys and so on, displayed, a shadow theatre that has puppets and so much more means that anyone that is playing with set won't get enough of it.

They could role play as much as they want, staging a drama in the shadow theatre. They could bring the puppets to life with their performance, one that no one can get enough of.

You could get your kids to get off their tablets by getting them this gift. It comes with an educative feature, as you improve your kid's imagination and tutor them on what to expect in a Chinese New Year celebration. The temple fair scenes are realistic, and the Minifigures allow them to create whatever magical story that they want to.


When we coupled this together, we must say that it was quite easy to do. It is simple. We have coupled together more complex pieces, and this set wasn't made to be complex.

It may not be far from the fact that LEGO made this set easy for everyone to use, be it a child or an adult.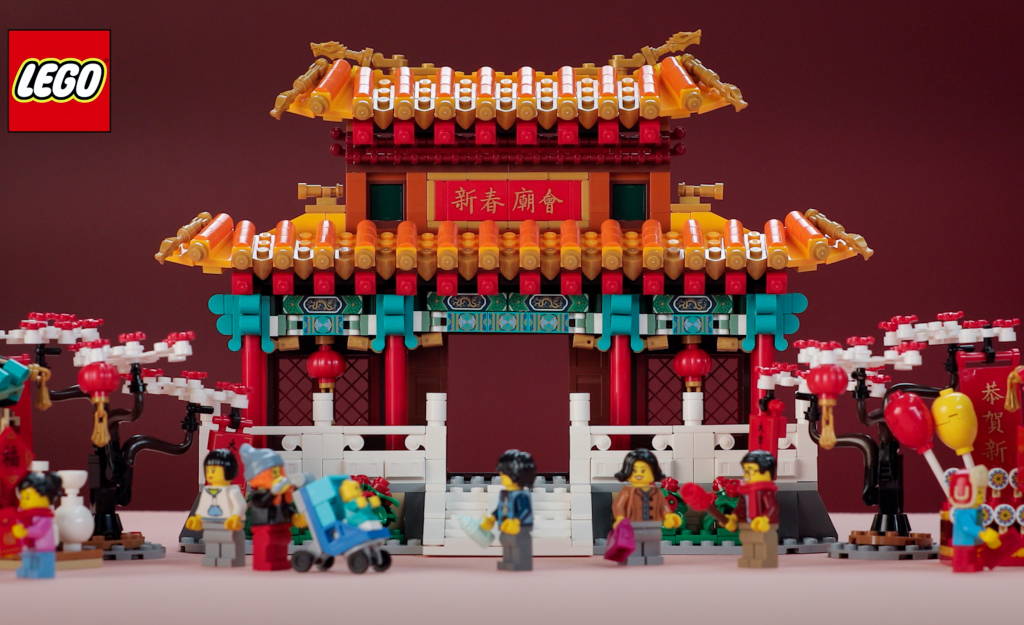 If you are not as astute as us in building sets together, it won't be a bad idea to use step-by-step instructions that were put together by LEGO. Not minding how long we have coupled together sets together, we never start without reading the instructions to prevent us from making mistakes that could waste time.

All in all, these took a few hours to finish, and we had excess fun role-playing. Coupling this set together with friends meant that we could role play easily.
At one point, we were acting a drama in our shadow theatre. It was a funny experience, as we created magical stories.

No! We are not kids, but we can still have fun. You too can.

Top It Up With LEGO Lights

We love to display our completed set, and want them to look better than any other one that we have seen. You can do this by purchasing a unique set of light for it.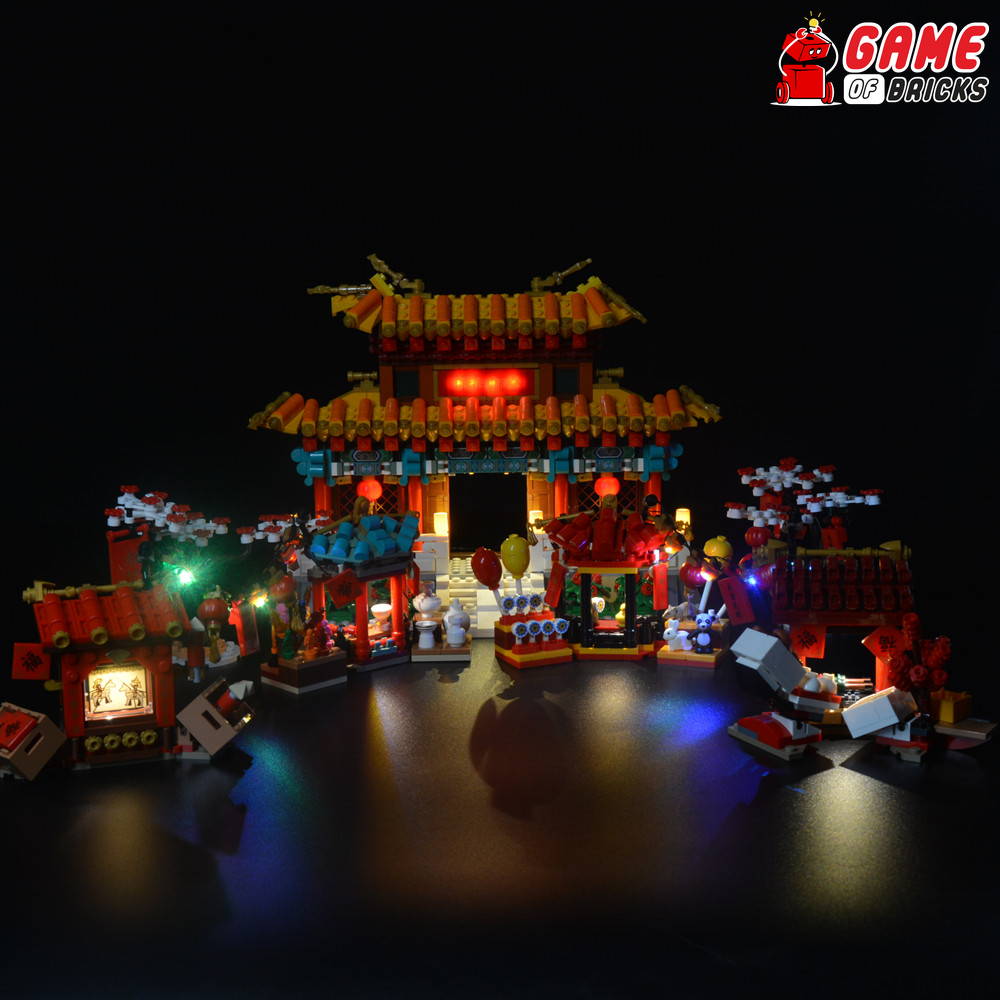 Apart from the aesthetic appearance that it brings, it allows others around you to know where your model is to prevent them from mistakenly messing up with it.

With the unique LEGO lights, you could kill multiple birds with a stone. Contact us today, we will love to hear from you.

It is no news that the Chinese love their New Year celebration. This is one time in their lives when they get to hang out with those around them. This is one point in their lives when they smile and have incredible fun. This is one time in their lives when they take a break and relax. This is one time in their lives when they are with their loved ones, swapping story.
When LEGO said that it would churn out the LEGO 80105 Temple Fair, many fans couldn't get enough of it, especially those from China.

Luckily for them, they didn't have to wait long, as the LEGO 80105 Temple Fair was released at the beginning of 2020.

Many fans are copping it, and the reviews that we have seen show that they are happy about what they bought. Who wouldn't?

When building the temple fair, we noticed that it was quite easy to build. Anyone could build it quickly, even a kid.

Apart from that, we loved the display of hues. A Chinese Temple is known to be colorful with the architecture that has stood the test of time. The red hue shows that the manufacturer truly paid attention to details. Apart from that, there were minifigures carrying out different activities. There are those that came to pray. We could see those that are going about their regular activities like selling in front of the temple. There are those pushing a cart and a baby trolley. The behaviors and actions of the minifigures are truly what one would see in front of a temple.

We would be wrong if we didn't talk about the golden structures. These structures depict the Chinese lions, which are usually seen in front of a temple.

Apart from that, we couldn't help but notice the clothing the minifigures had on. If you are looking for a quick build, getting this may not be a bad idea. Whether you are a Chinese or not, it won't be a bad idea to have this set displayed in your home. It gets a big thumb up from us