During the year 2020, speed champions introduced quite large-scaled models and polybags. These featured an excellent selection of vehicles. There were open top 30343 Mclaren Elva whichdiffered highly from other previous models. Because of these differences, it made things look pretty unusual.
The vehicle measured about five studs wide. What an intriguing measurement that contrasted with the Huracan Super 30342 Lamborghini and other classic Tiny Turbos, which drew comparisonswith speed champions polybags.

The Completed Model
This corresponded with an introduction of eight comprehensive stud models. This widened the polybag scale and has helped designers to replicate various proportions of this Mclaren Elvausing significant levels of accuracy. You could imagine that there are twin curved slopes arranged at the back of the cockpit where you could find deciding updated scaled factors that flow along with bodywork that'sasymmetrical in shape towards the vehicle's front part. The end design is beautiful.
Several different curved slopes get employed all across this Lego model. These all create a bodywork that is streamlined. This is reasonably genuinely faithful to the original Lego idea.The shaping that is found for the cockpit is successful. You would enjoy the deep recesses on both flanks. Looking at the actual vehicle properly, the white seats look great. These make for tremendous usage of 1 x 1 roundhalf tiles.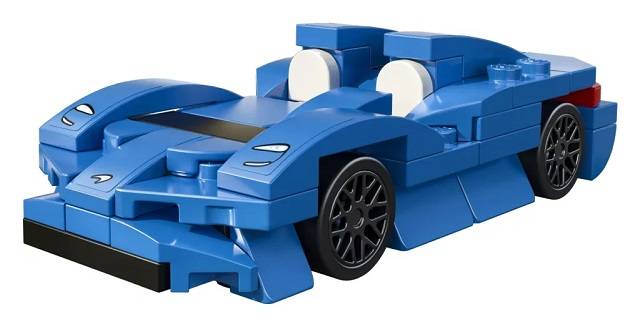 There are about five stickers that are applied. These depict the Mclaren emblem proper. It has both distinctive exhausts and headlights. These two have exhausts representing a 1 x 1quarter circle with tiles that correctly show the brake lights. These stand out beside the bodywork with its color blue. They had a creation that captures the profile shape of the recognizable Mclaren Elva. You'll likethe level of detailing that has been done here. The angular wheel isn't ideal, but they were no other choice. It has to be made like that.
Overall
In the end, this 30343 Lego set has some beautiful features, which was a proper remake of the original vehicle. This property exceeded the standard from the last Speed Champions polybag.You would appreciate the subtle details and very smooth curves available and properly visible all through this model. Because the cockpit that unusual lacks its windscreen and makes the interior part of this Lego set lookin more ways than one splendid.
There's also a precedent that has been established furthermore by the 30342 Lamborghini Huracan Super Trofeo EVO. This suggests that there could even be a Mclaren Elva more extensiveset which the LEGO Group might soon release. Because we already have the 76899 Lamborghini Urus ST-X and the Huracan Super Trofeo EVO all at the sides of the 2020 polybag. These would adequately provide great potential, soyou should look forward to noticing what the speed champions have got to offer next.
Which part of the United Kingdom is this available
From the Netherlands, Galactus stated on the 21st March 2021 that it looks way more realistic when you compare it with the 30342 Lamborghini Huracan Super Trofeo EVO. When you settleto look at both of them side by side, you would genuinely get curious if there would be about five more wide models after this.
From the United Kingdom, Speedman29 stated on the 21st March 2021 that he has checked low and high for this Lego set, and he expected that this Lego set would be practically everywhere right now. There was nothing available in the Midlands or the Southern stores.Looking at more stores open o the north, all they had were empty boxes. Quite sad, I'll say. Luckily for Speedman29, a member helped him find about two from a local store close by. He later got them shipped.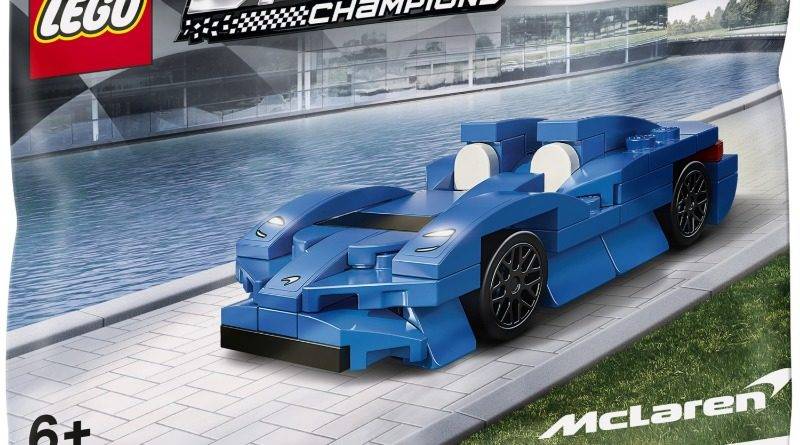 From the United Kingdom on the 21st March 2021, CapnRex101 stated that he got this Lego set about a month ago. It is an epic little model.
Along with several other polybags available in the year 2021. These first appeared last month but right now, a lot more is known.
In the United States, Blogzilly, on the 21st March 2021, stated that it was a Cool Car. When would we hear about the SC sets? He was pretty curious and scared about when he would be getting them. 
From Germany, Austin Powers, on the 21st March 2021, stated that he went fully electric about two years ago. A severe source made him know about engine vehicles, and their combustion was none other than Doug DeMuro. Doug has a YouTube channel but hasnot heard about this specific Mclaren Lego set. Oh well, the collection looks quite lovely and cute.
In the United States, Snaz, on the 21st March 2021, stated that this was a Cool Car. When would we know when the SC Sets of the year 2021 would get realized. They should hurry up and come out because some people cannot wait any longer.
Blogzilly replied to Galactus and told him they needed to create a one x2 plate wheel pin for the dimensions to make stuff like the Back to the Future DeLorean. For sure, these weresome of the only reasons why this was even possible, to begin with. The mini-figure scale cars have had their single fenders for more than fifteen years. This means you could make use of the same fenders on either a five,six, seven, or even a vehicle that's wider. If they would keep creating these five wide polybag cars, then they need to keep making use of these tiny single fenders.
Presently, among the only parts found for this Lego size, you could get them for the 2 x 4 paired fenders. These reduce your rate to about four wide builds. Your wheel wells could looklike you broke them and created them using rugged rocks.

We all hope these would serve as valuable hints towards the creation of this lovely Lego set which remained under serious consideration for the entire lines. These excluded formula onecars and other similar vehicles. These were understood when people wanted to create seats for single people.
---