LEGO 21321 (ISS) International Space Station coming to LEGO stores February 2020
By

Nikita P.
/
February 23, 2020
For a long time, LEGO has continuously teased us about the creation and release of the 21321 International Space Station. For fans like us, we have waited and waited, and we are grateful that the wait is coming to a halt.

When you look at what was done, you will have no choice but to agree that a great job was done in creating it. When you couple the pieces together, this set will have the following measurements:


12" (31cm) long, 7" (20cm) high, and 19" (49cm) wide.

It comes with 864 pieces, which is enough for us to couple together and has intense fun with. It currently retails for about US$69.99 / AU$99.99, since its release at the beginning of February 2020.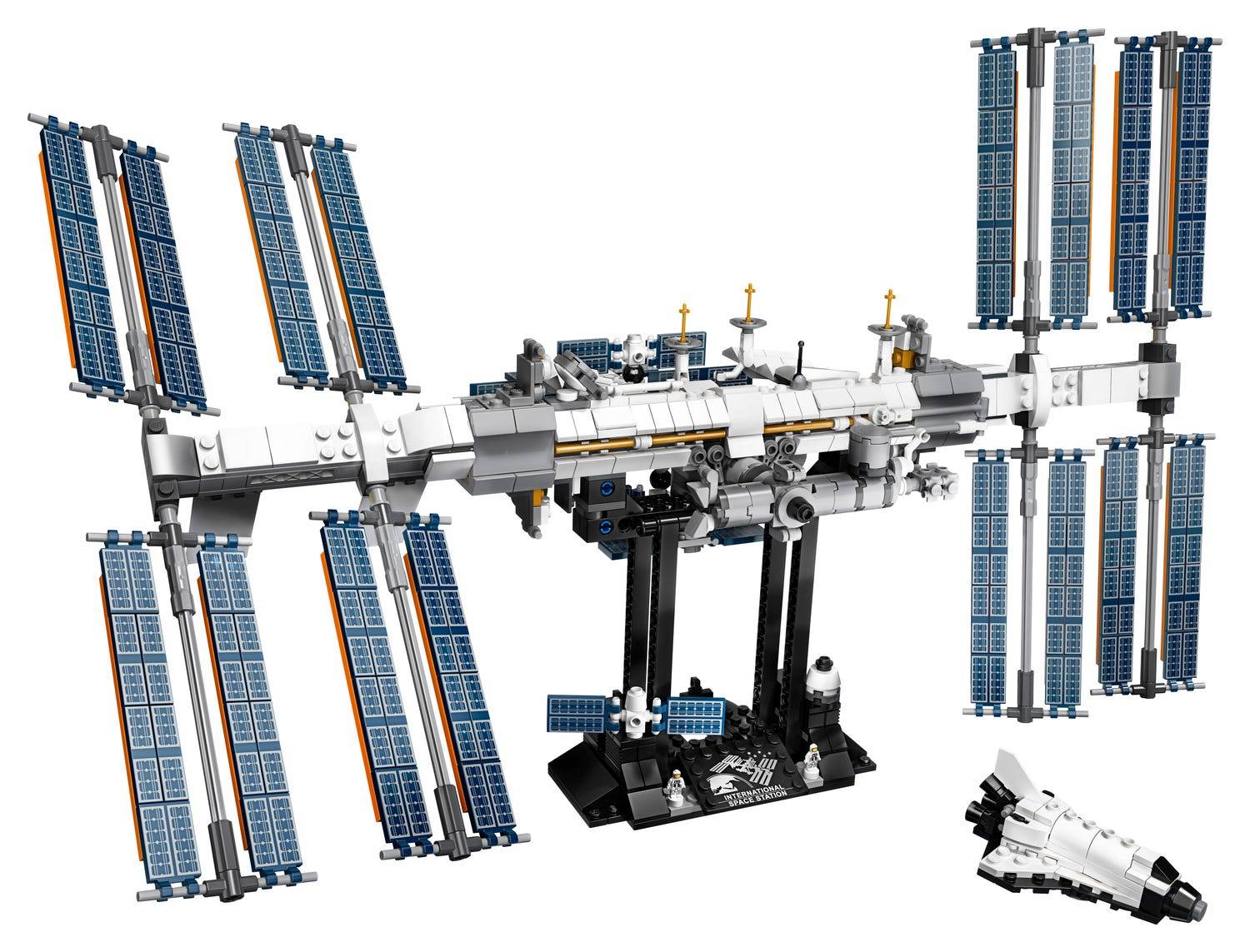 You can get this set in any large LEGO store closest to you.

Out of all those sets that were been voted for during the LEGO Ideas 10 Year Anniversary Fan Vote, fans seemed to fancy the LEGO International Space Station. It is currently the winner of this esteemed position of LEGO Ideas 10 Year Anniversary Fan Vote. A lot of fans, from different parts of the world, decided to vote for those projects that had once been rejected to see if they would be given a second chance for release. This set won it.

Every set that was released last year seems to be a hit, from the Lunar Lander down to the awesome Saturn V rocket. We expected that this new set would rock the world of lovers of bricks and it did. This set is a replica of the ISS- International Space Station that was created by the combination of NASA of USA, Roscosmos of Russia, JAXA of Japan, ESA of EU, as well as the CSA of Canada.


With a small amount that is nowhere near the US$150 billion dollars that are used in building a real-life satellite, you are now about to build your own ISS with the bricks. We love the fact that the ISS comes with incredible features that remind us of the real deal. You will see things like a posable Canadarm2 & two rotating joints that synchronize with eight movable 'solar panels'. You will also see the display stand that allows you to keep it somewhere.

If you buy this set, you will also have access to three mini cargo spacecraft, a mini NASA space shuttle, and two astronaut microfigures.

One thing that intrigues me about this set is the fact that it is affordable. We are thankful to LEGO for making it quite affordable. If we say that this is not an awesome buy, we would be lying.

Do you have a set that you want to beautify? Talk to us. We have awesome lighting bricks for it.