Feel like a real DC superhero with the LEGO 1989 Batman Wing 76161.
By

Eve Alessa Arevalo
/
October 13, 2022
Batman is probably the most feared DC Superheros out there. He is not only intelligent and a master planner but also a master escape artist. There is probably nothing scarier in the DC universe than the hunch that the Bat is currently on your trail. The night suddenly became unsafe for violence at Gotham to carry out their evil plots. Nothing is more intimidating than an angry Batman ready to take down his enemies. Batman's aggressive appearance was not the only thing that made this Superhero feared. He also owned and invented many cool tools and gadgets, which helped him apprehend his enemies. Easier. The Batwing is one of these amazing weapons owned by Batman. It is a famous aircraft and Has helped him in the successful apprehension of Gotham criminals. The craft has become very famous among DC fans all over the world.


Are you a DC superhero fan? What would you do if you had the opportunity to own the Batwing, owned by Batman? Well, though you may never get the chance to see a real-life Batwing, you can own one, a prototype. This is thanks to the Lego team, who have gone out of their way to make the Lego Batwing 76161 set available. The Lego team designed the set perfectly to look as close as possible to the original Batwing designed by the DC universe. The set comes with lots of cool details and the fierce Bat color, which makes it look satisfying. Do you have kids who love the DC universe and Batman? If yes, you need to get them this Lego set this year. But you may still wonder what you or your kids will gain from owning this set. This blog post has been designed to answer that question perfectly. One aspect of a Lego set that can either make or break a user's interaction with the set is the set's building experience. On that note, the next section will extensively discuss what you can expect from sets building experience.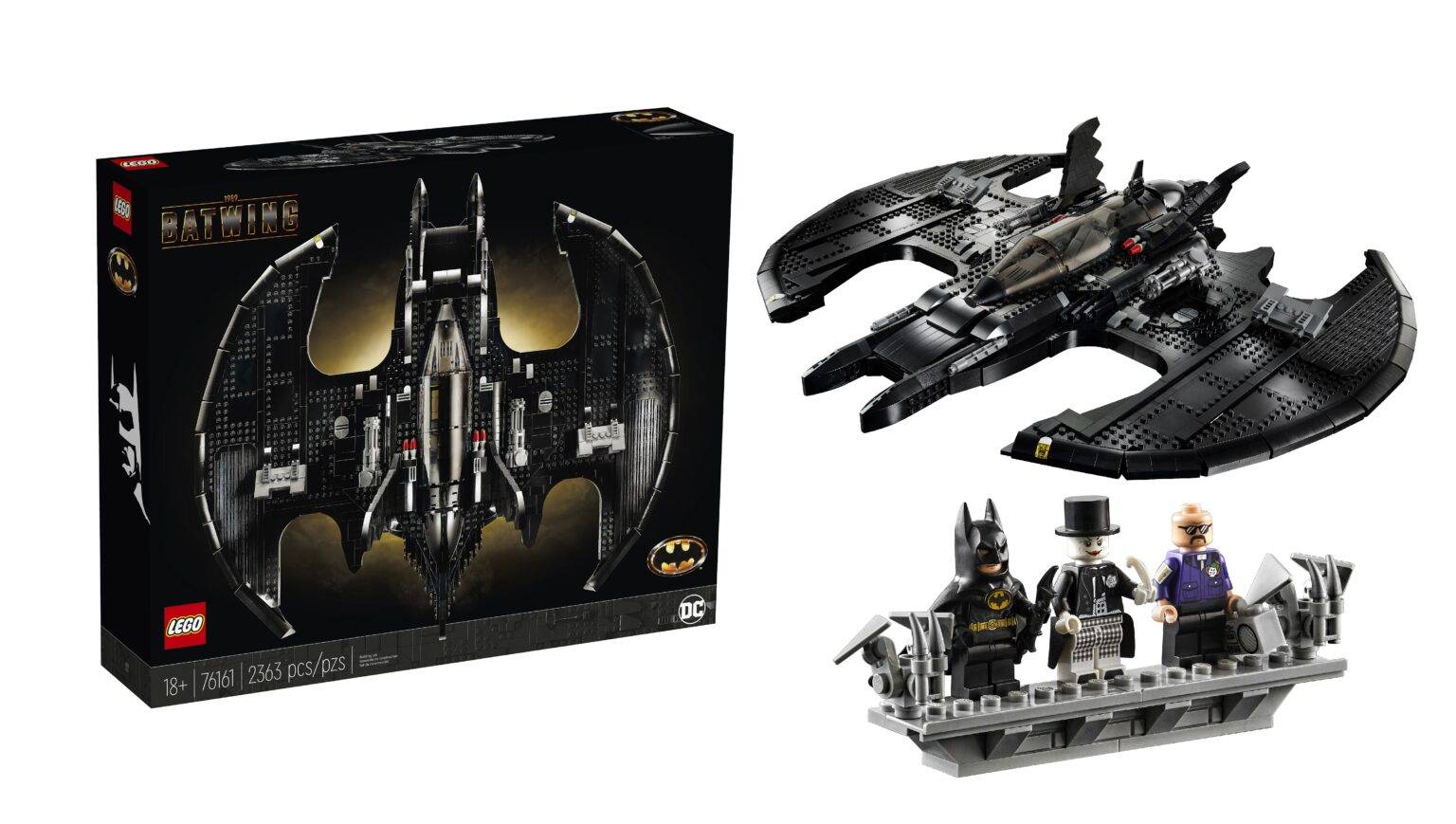 BUILDING EXPERIENCE FOR THE LEGO 9189 BATMAN WING 76161 SET.
The 1989 Lego Batwing set offers a really fun build. The set comes with more than 2000 brick pieces shared into 21 numbered bags. Building this could be time-consuming for both old and new Lego builders. So it will be best you set out time to build this set to get the best. The Lego Batwing of 1989 comes with so much detail. The building of this Lego set has also been properly organized to ensure you get the best user experience possible. When you start building this Lego set, you will immediately notice new techniques you used to get through some building hiccups. Once you have finished building this Lego set, you will experience the true satisfaction of building a truly epic Lego set.
The Lego 1989 Batwing could be a bit difficult to put together, especially if you are a new Lego user. The Lego team is well aware of this and has made all necessary arrangements to ensure that the set would be as easy to build as possible. They did this by ensuring the set is as user-friendly as possible, allowing builders to easily attach and detach the Lego set if they face any problems. Aside from that, the Lego 1989 Batman wing also comes with an instruction manual that is very easy to understand. The manual contains images and step-by-step guides to help you complete your building project. But to feel the joy of your building as a beginner, you will need to make sure you follow the steps closely. Overall, the Lego 1989 Batwing is a set that will be fun to work with. So what are you waiting for? Perhaps a breakdown of the set's details? Well, the next subheading will cover that.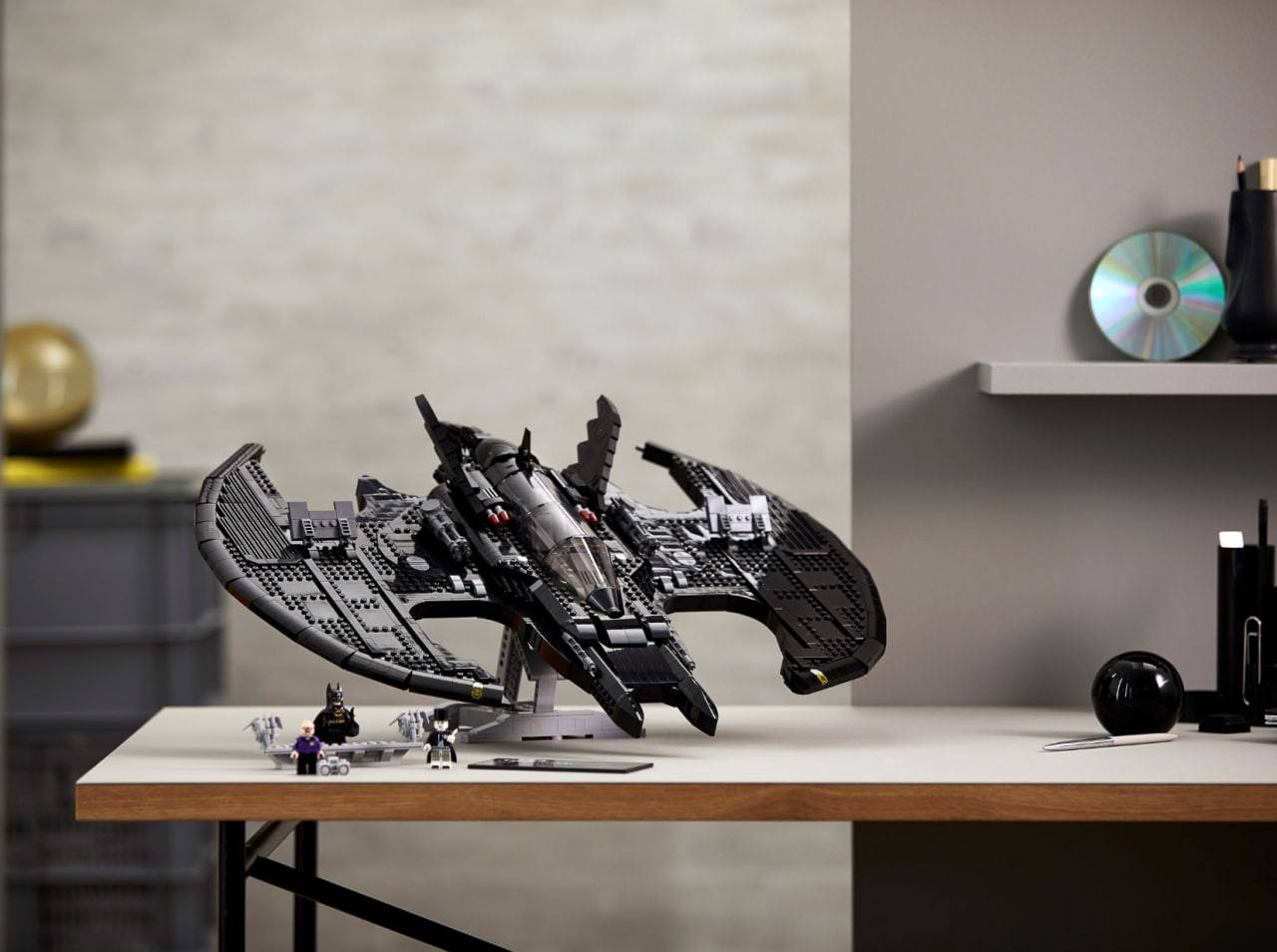 AMAZING FEATURES FOR THE LEGO 1989 BATMAN WING 76161 SET.
MULTIPLE DISPLAY OPTIONS.
The Lego 1989 Batman wing is a set that is display-worthy. Though the set is painted black, it still strikes an appearance. The set also offers multiple options for display. The set comes with a hook at the back, which makes it possible to be displayed on the wall. You could also display this Lego set on your office table or shelf alongside other Lego sets.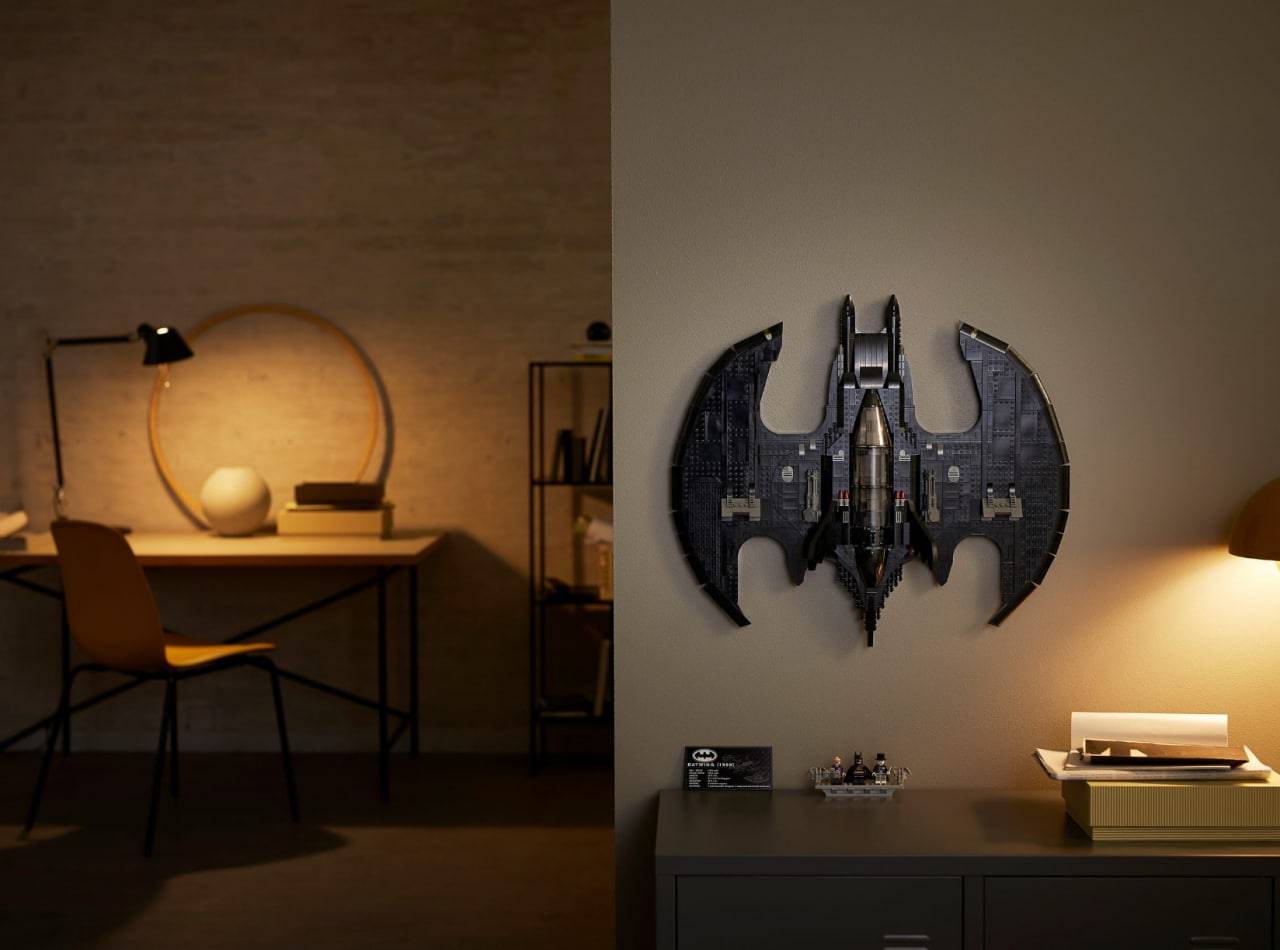 THREE MINIFIGURES.
Since the Lego 1989 Batwing set is a DC set, it will not be complete without the DC superhero, which in this case is Batman. The Minifigure also comes with two other Minifigures: Joker and his henchman. The Batman Minifigure has been scaled down and can fit perfectly inside the Batwing giving you more display options. Your kids could also take this set on a spin for fun.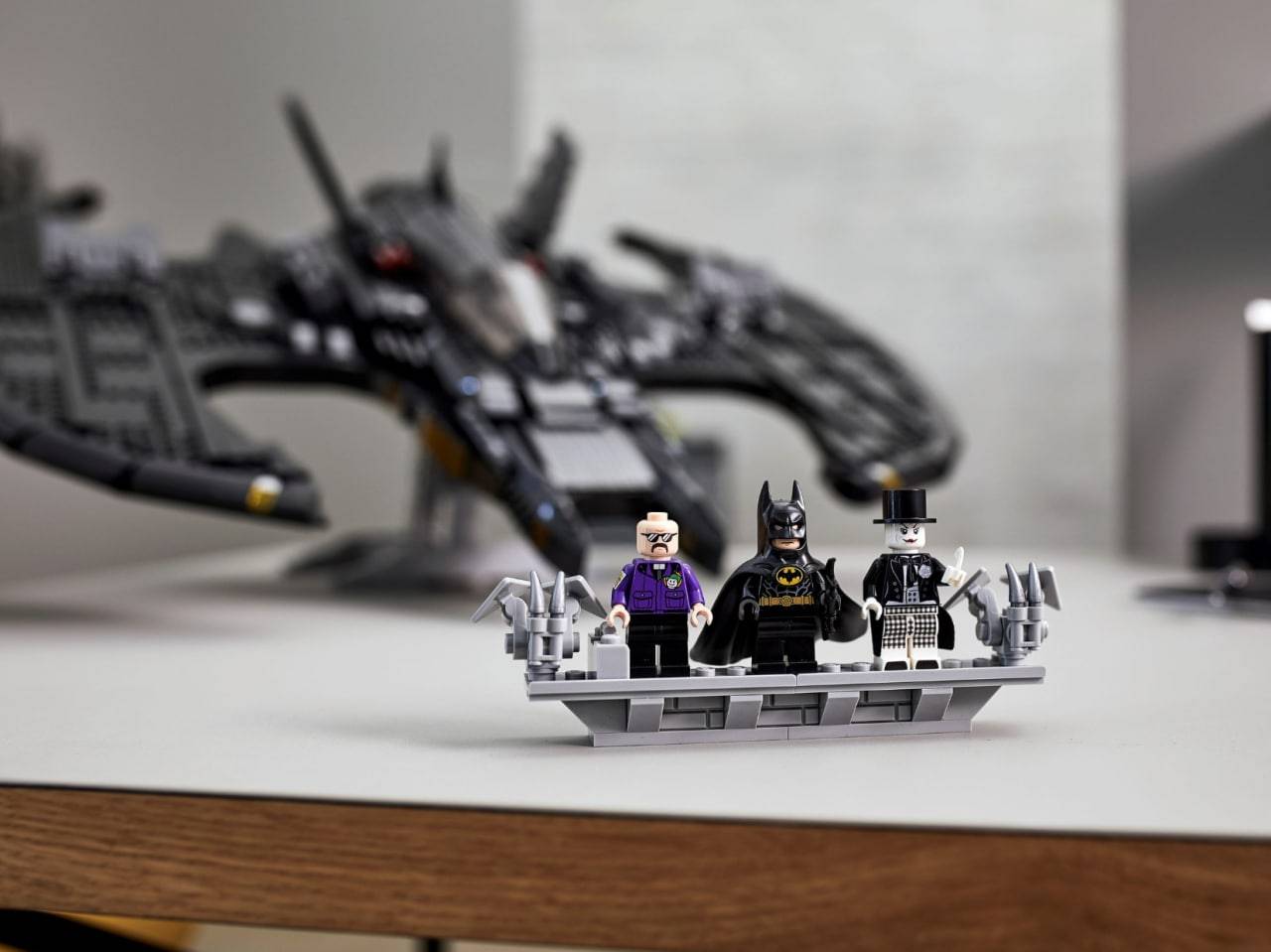 TOP QUALITY MATERIALS.
The Lego Batwing has been made with top-quality materials, which makes them user-friendly. The Lego set looks and feels solid, so you do not have to fear your set breaking apart when you move them about. The Lego set has also been tested to ensure they can be easily attached and detached without needing to use so much power. The Lego set has also been designed to make it safe to work with, even with kids. The only precaution is to work on an elevated surface, preferably a wide and big table. This will help keep your pieces organized. Also, ensure to only open the brick bags you are working with.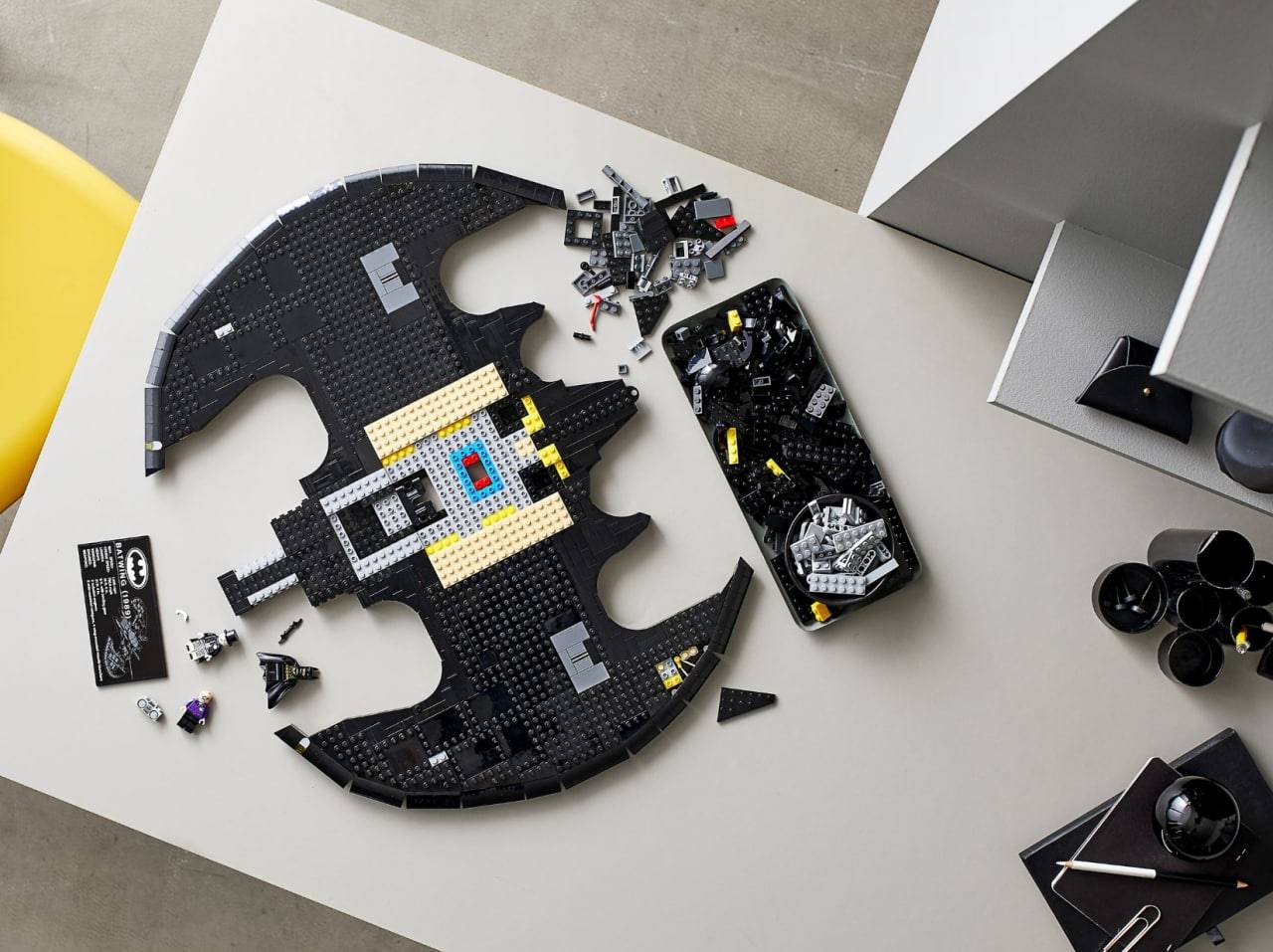 SET SIZE.
The Lego 1989 Batwing set can be called a medium size set. The set comes with a total of 2363 pieces. It is 5 inches high, 23 inches wide, and 21 inches long when completely put together. The set also offers a display box containing all the set's features.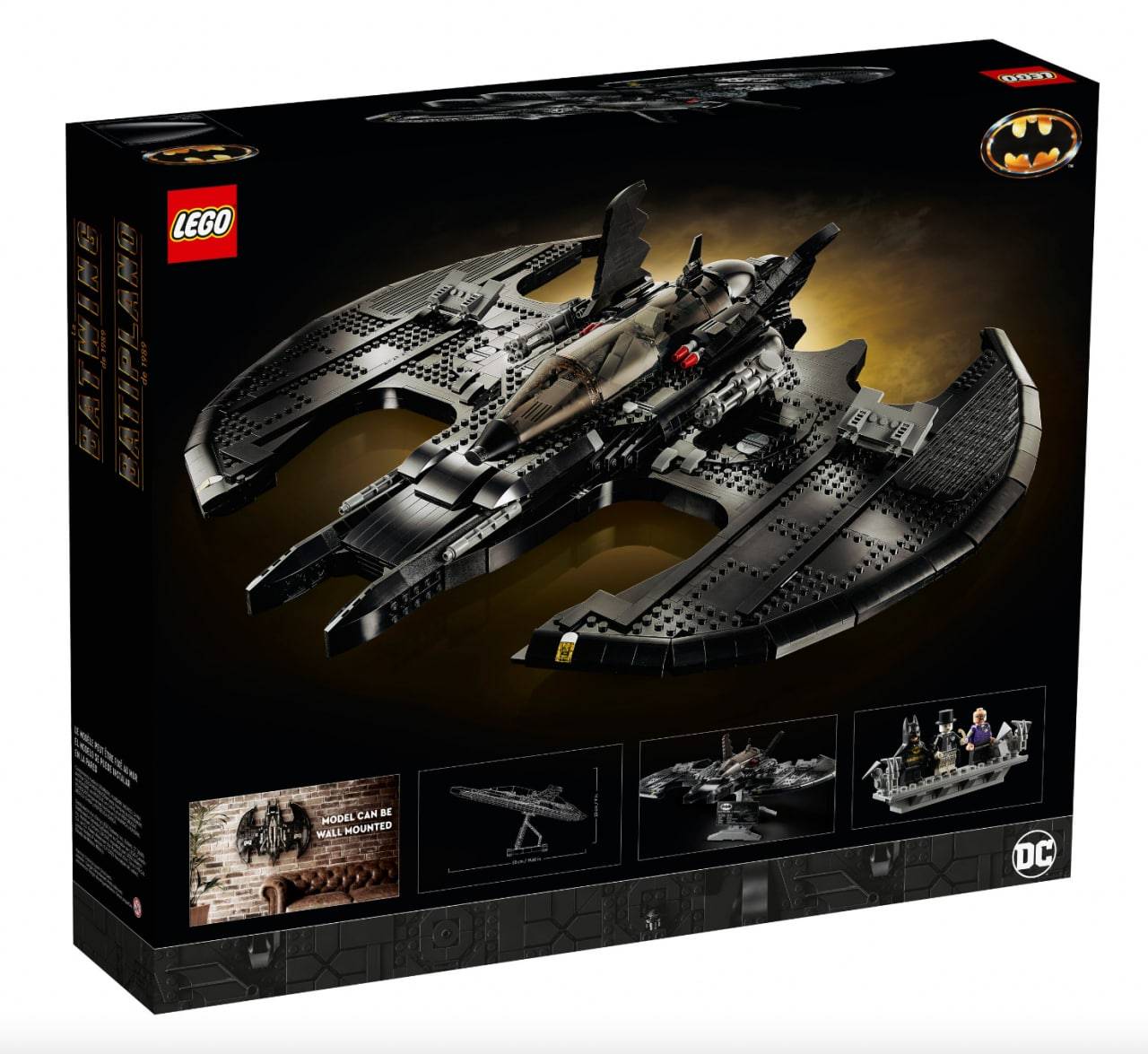 SET PRICE.
The Lego 1989 Batman wing comes with many interesting features, which is why it may be considered expensive to new Lego users. You can buy the set from any Lego store in the US or Europe. The set is worth about 200 US dollars. The Lego set will be retiring soon, so make sure to get yours while it is still available. And don't forget to include our amazing light kit as an additional feature. Why? Let's find out.

MAKE YOUR LEGO 1989 BATMAN WING OUT OF THIS WORLD BUT ATTACHING OUR LEGO LIGHT FEATURE.
Our amazing Lego lights are designed to make any Lego set stand out as amazing. If you want to get the best out of our lights, you will need to get the pro version. Yes! Our Lego lights are divided into various categories depending on your familiarity with our light kits. You can order our standard version if you already have experience using our Lego lights. Our Lego lights are sold on our website here on Game of Bricks. Order yours now. Hop on to our light kit page and search for the set's name. All orders placed will be delivered within a week. Have you placed an order and wondered what to do when your kits arrive? Here are a few helpful tips.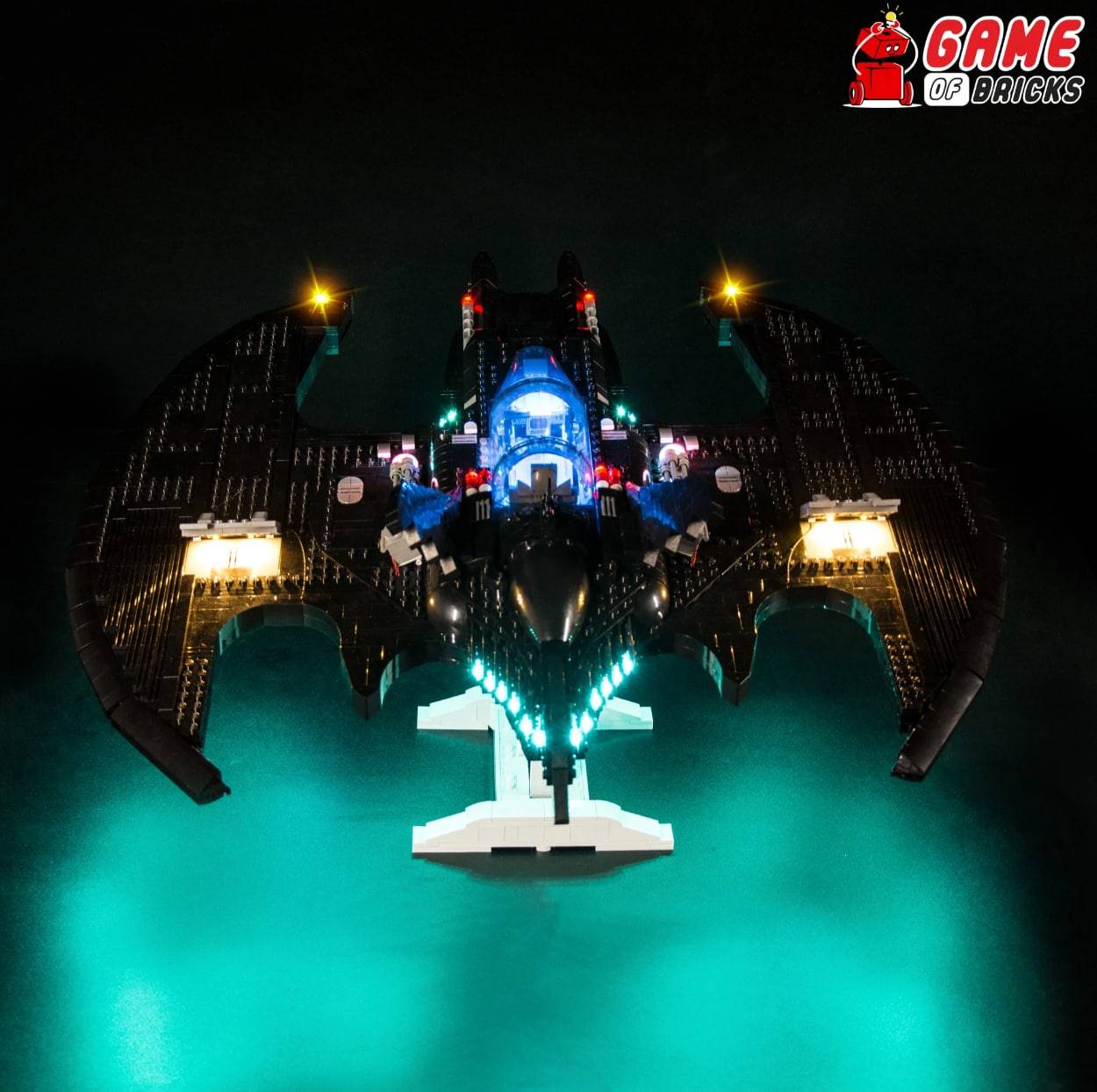 INSPECT THEM.
Before you start your installation process, it will best you run checks on them. Our Lego lights are very fragile and can incur malfunctions during shipping. So to ensure that your light kits are in good condition and would not cause building complications, it would be best to take some minutes to inspect them. Once you are confident that your set is okay, you can go right ahead and install it. But if you find any problems with your Lego set, request a replacement using your warranty card.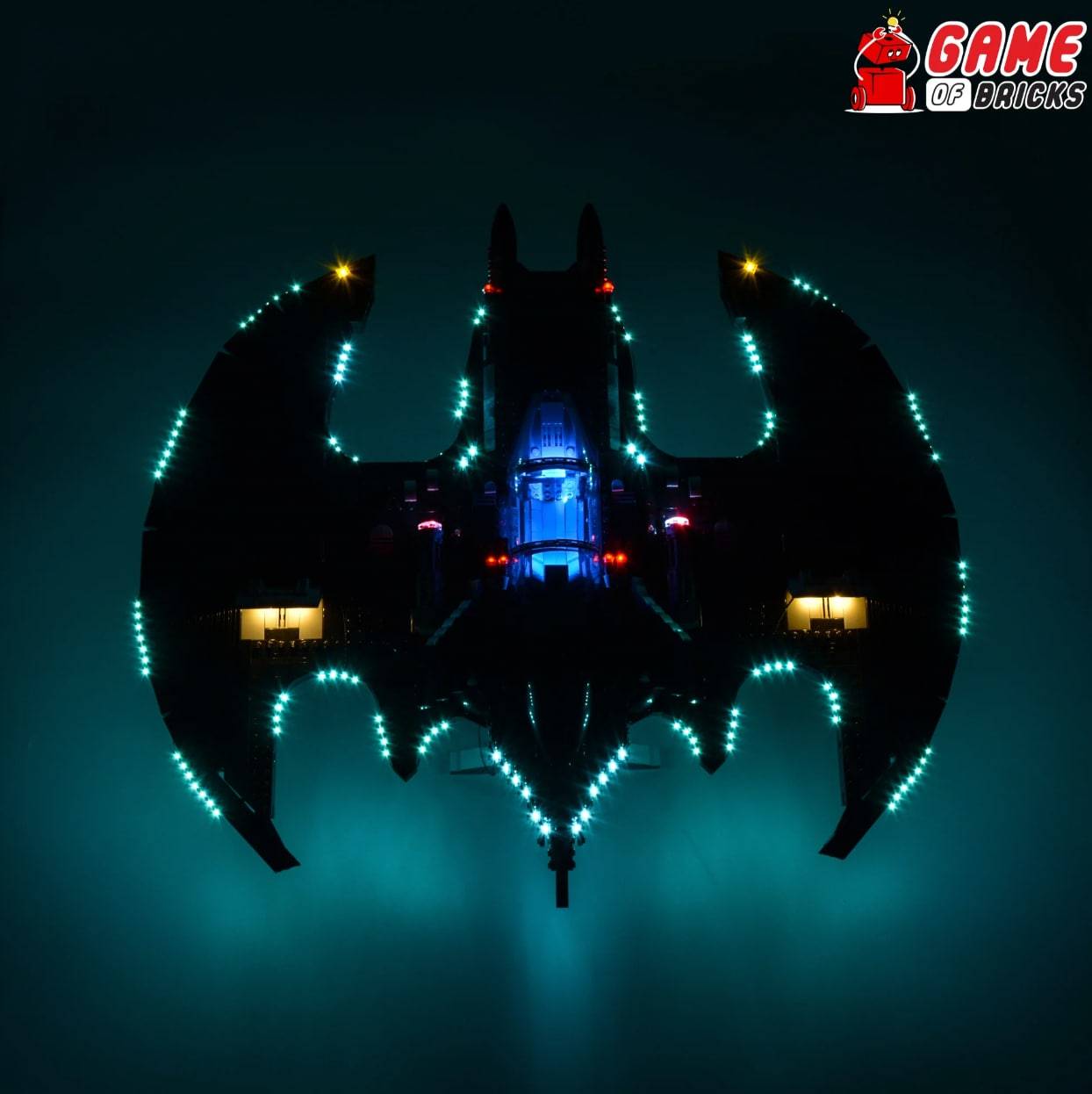 INSTALL THEM.
Once you have inspected your light kits, it's time to install them. And to ensure you succeed in this endeavor, it would be advisable you use the light kit instruction booklet. The manual will ensure you do not encounter any problems when installing. By following the instructions from the manual carefully, you are surely going to succeed.
TEST RUN THEM.
Now that you have completely installed your Lego lights, it's time to test them. The most crucial thing is ensuring your light kits are safe for use and working perfectly. So searching out short short-circuiting could help you quickly notice any issues. Once you have identified the problem, be sure to fix it. Once your set looks in perfect condition, put it on display for all to see.