LEGO 10274 Ghostbusters ECTO-1 revealed
Oh yeah, have you heard that Ghostbusters are coming back to the Lego world? Ghostbusters 10274 ECTO-1 has been publicly announced. Which ghostbusters are you going to call?
At the end of the year 2019, October to be specific, Brick Fanatics first got news of the Lego sets which got tied with Ghostbusters. After a while, it was supposed to be released in the year 2020, but as a result of the impact of the Coronavirus pandemic on the industry, the release has been pushed to the year 2021.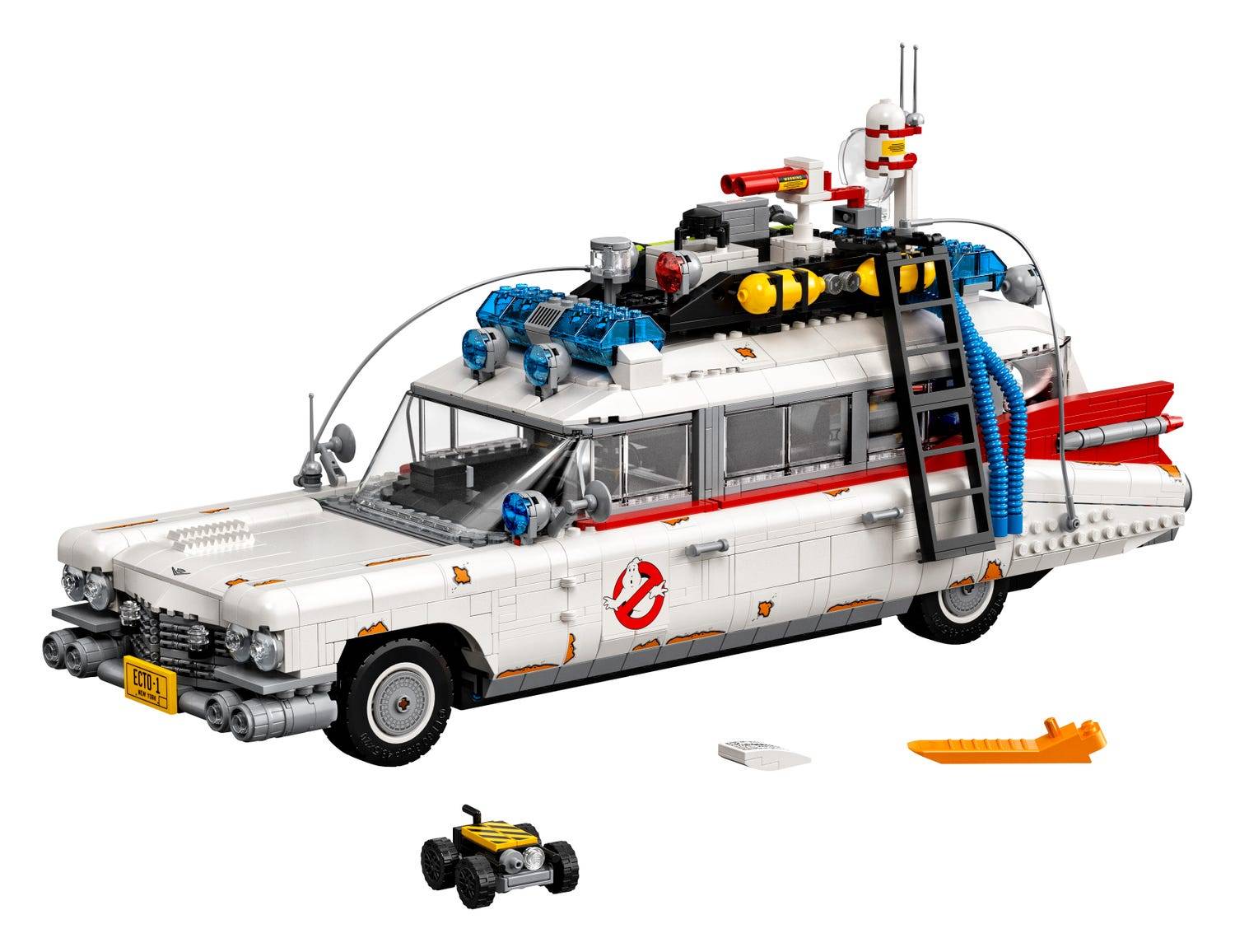 This two thousand three hundred and fifty-two piece set is detailed and it has been publicly announced by the Lego group. That's a lot of Lego pieces don't you think. You would simply need to settle, follow the instructions necessary for organizing this Lego set, and piece by piece, set it all out till the LEGO 10274 Ghostbusters ECTO-1 fully comes out. It isn't so difficult you know. This is why this Lego set was created for fans of Ghostbusters and cars. These people would enjoy organizing this set gladly with no complaints.
It has a 10274 Ecto-1 replica that is detailed with about 47cm, we all remember the vehicle. Because the pandemic has reduced and the usual lives of people have resumed, this Lego set would be released on the 15th of November 2020. It would be sold for €199.99, $199.99, £179.99.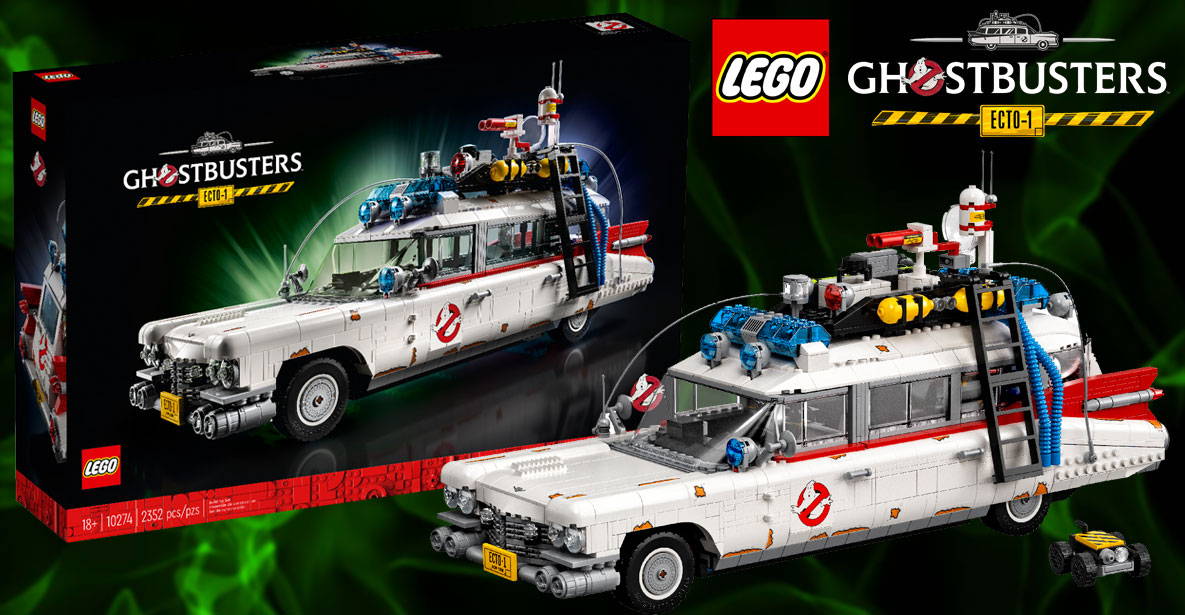 More Details from the Public Announcement
This version of the epic car would make Lego and Ghostbusters fans extremely happy. It has a lot of wonderful details from the Cadillac converted 1959 Miller-Meteor ambulance. These are sure to give you a great feel to all your LEGO car brick collection. These are greatly detailed sets and they've got a huge range of features and tools that all Ghostbusters would use to catch and track ghoulish bad guys. 
This is epic for fans of the Ghostbusters movies. Especially when these fans want to create their own Lego set piece from the Ghostbusters: Afterlife movie. This has a ghost sniffer which gets activated by a dear that extends, the wheels, a gunner seat, and some steering wheels which work. There is other detection equipment that's paranormal on the rack of the roof. 
This Lego set makes you sure you are in charge of all missions that you'll encounter ghosts on the way. This car isn't complete without giving you great printed Ghostbusters versions and logo which makes the door of the car look great. This would make a great gift for fans of cars, people that love car Lego sets, Lego fans, and Ghostbusters fans. 
This is one of the most creatively made Lego set rides which for recreated from a movie that has been produced. This is the latest from all other Lego light kit also available. This Lego model kit is for adults that enjoy building and for those that want to rest and escape from life stresses. This Lego set has two lovely brick elements. These brand new elements include a five-module wheel for steering and a curved 6x14x windscreen. 

Psiaki Micheal, Design Lego Master stated he loves creating great Lego rides and he was the one that designed the LEGO Bond James Aston Martin DB5. He enjoys the challenge this brings. These have so many details from the ride it was recreated from. It has so many different assorted features and great easter eggs. Builders would enjoy all of these as they assemble this model and also enjoy thelego night mode.
This November, if you're a lovely Lego fan, you would have to call a Ghostbuster because you'll be purchasing this Lego set of course. From the 15th of November 2020, you can purchase this Lego piece that's detailed and has been publicly revealed by the Lego group and also enjoy discount offer onlego led. This is epic for fans of Ghostbusters especially those that would love to build this set from the new Ghostbusters Movie Afterlife. 

This Lego set has a sniffer of ghosts and they are activated by wheels and a gunner seat that extends. There are a steering wheel and a lot of other equipment responsible for detecting ghosts. Just like from the movie. 
Making you fit for finding any ghosts around. Who knows, you could be the ghostbuster that'll be called for this ghost busting mission. You already have the heart and the ride. What's next is to drive your car out on the street and grab those ghosts that are tormenting people around. You can do this!. 
This Lego set is about 22.5 cm high, 16.5 cm wide, and 47 cm long. There are details you'll be excited and filled with confidence to display to your friends. For people that love Brick Lego elements, you can enjoy the steering wheel and the curved windscreen that was mentioned earlier.
This model that just got released would properly line up with the precious other Ghostbusters Lego ideas like the 21108 Ecto-1 that was released 6 years ago, back in 2014. All fans would line up to enjoy this. It also goes very well with the upcoming 1:18 Hasbro's Ghostbusters Series Plasma Ecto-1. This is also based on the next Ghostbusters movie Afterlife.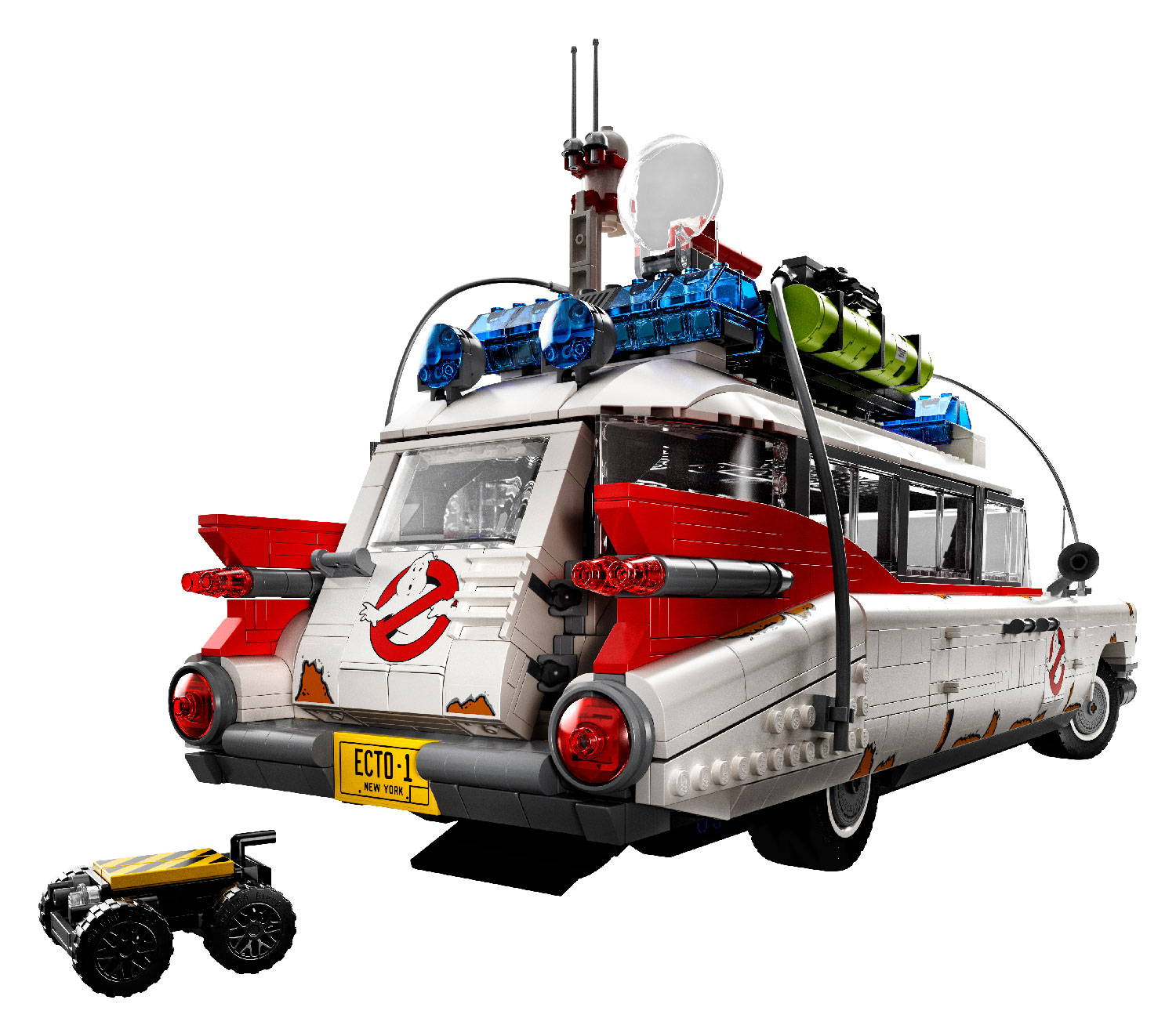 From the 15th of November, if you're a Ghostbusters fan, you need to fish to stores and get yourself 
this Lego set. You should even get it before the movie comes out because as you watch the movie you'll enjoy having the set. 
For people that would watch the movie in the cinema or go with your kids, imagine how they would feel going for a Ghostbusters movie with one of the props used in the movie. It costs / €199.99, £179.99, US$199.99 from when it would be released and you can get it for $299.90 from all certified 
Lego stores in Singapore. So these are all extremely nice, don't you think? At these prices, when the sets are ready for sales, you could be the first in line and we also launched lego christmas gifts.
We have the best collections of LEGO lights for your LEGO. Who wouldn't want to beautify their lego lamborghini  sets with these creative lights? Virtually no one. Check the amazing collections and contact us. We will love to hear from you. 

---
1 comment
---
---