Lamborghini-themed Lego sets
Everyone who knows Lego knows that there is always a new set from every theme, at least once every two years. The narrative isn't different for Lamborghini-themed Lego sets.
The Lego company has been making models of super-fast cars, and the lego Lamborghini earned its place on the list this year. There are two of these Lamborghini sets that have made the cut, and this article will be a complete review of the two of them.
Hang on to your seats as I give you a complete overview of the currently available Lamborghini themed Lego sets.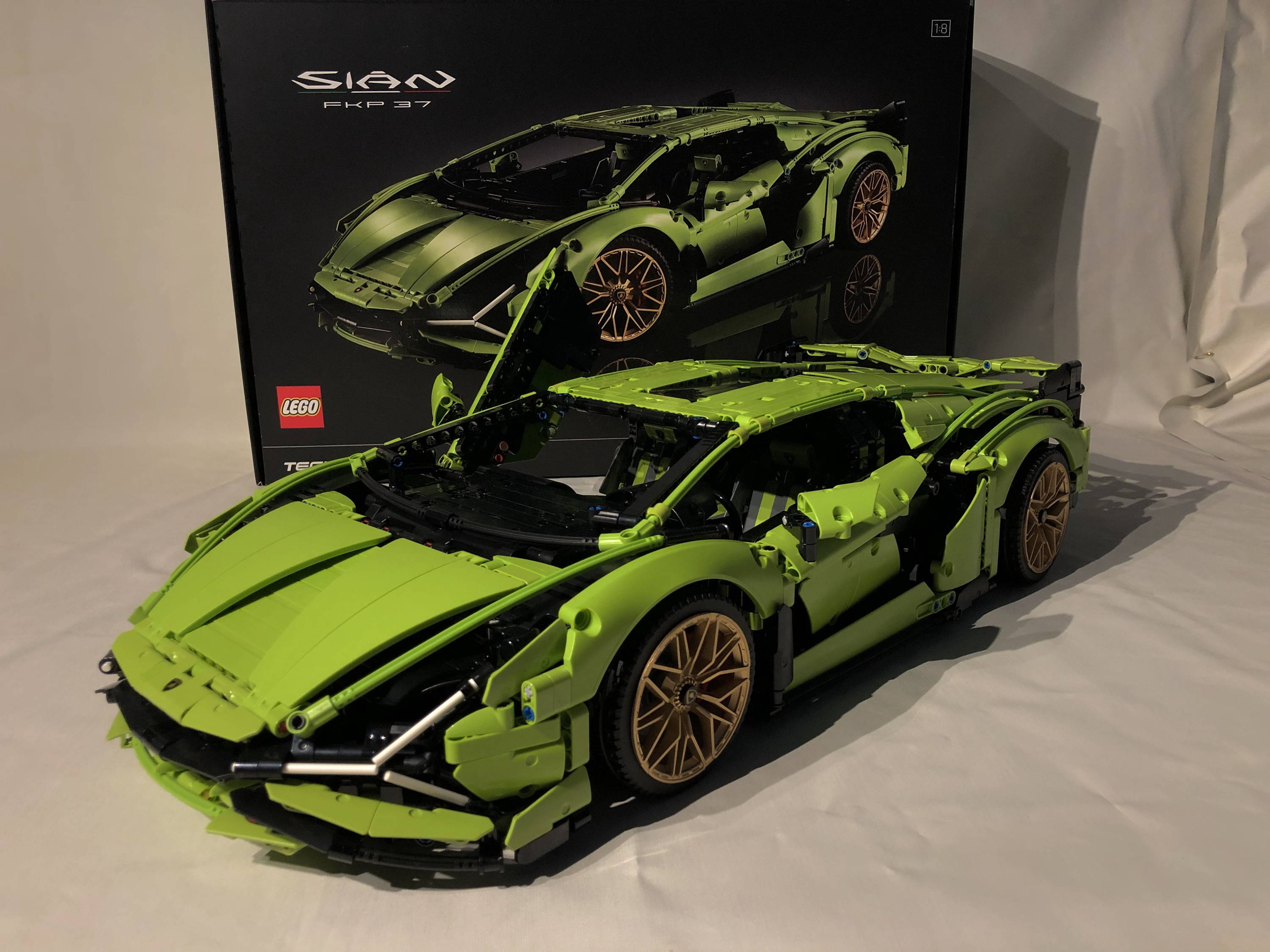 Anything that has the Lego trademark on it always comes with a lot of promises. It doesn't matter how small or big the set is and also Lego light kit always ensures that it gives the exact same awesomeness and creates the same joyful feeling in the customer.
The Lamborghini-themed sets are awesome in terms of everything and if you want to be sure why they received so much hype and anticipation, then here's why:
1. The awesome look
We all know how awesome all Lamborghini cars look, the designs are magnificent, and they give something I can refer to as an 'eyegarsm.' It is hardly possible to see somebody who doesn't fall in love with the Lamborghini design.
Lego did such a great job making the only two availableLamborghini-themed sets look exactly how we were expecting them to look. If you haven't seen them, you have to check them out in full detail, and you can only do that by getting one for yourself.
Looking past that, the colors are super-cool. Although they look just like the original, it is even more fascinating that the Lego company could pull this one off with every awesome shade of lemon. There are other interesting colors of the set; you will have to choose your preference.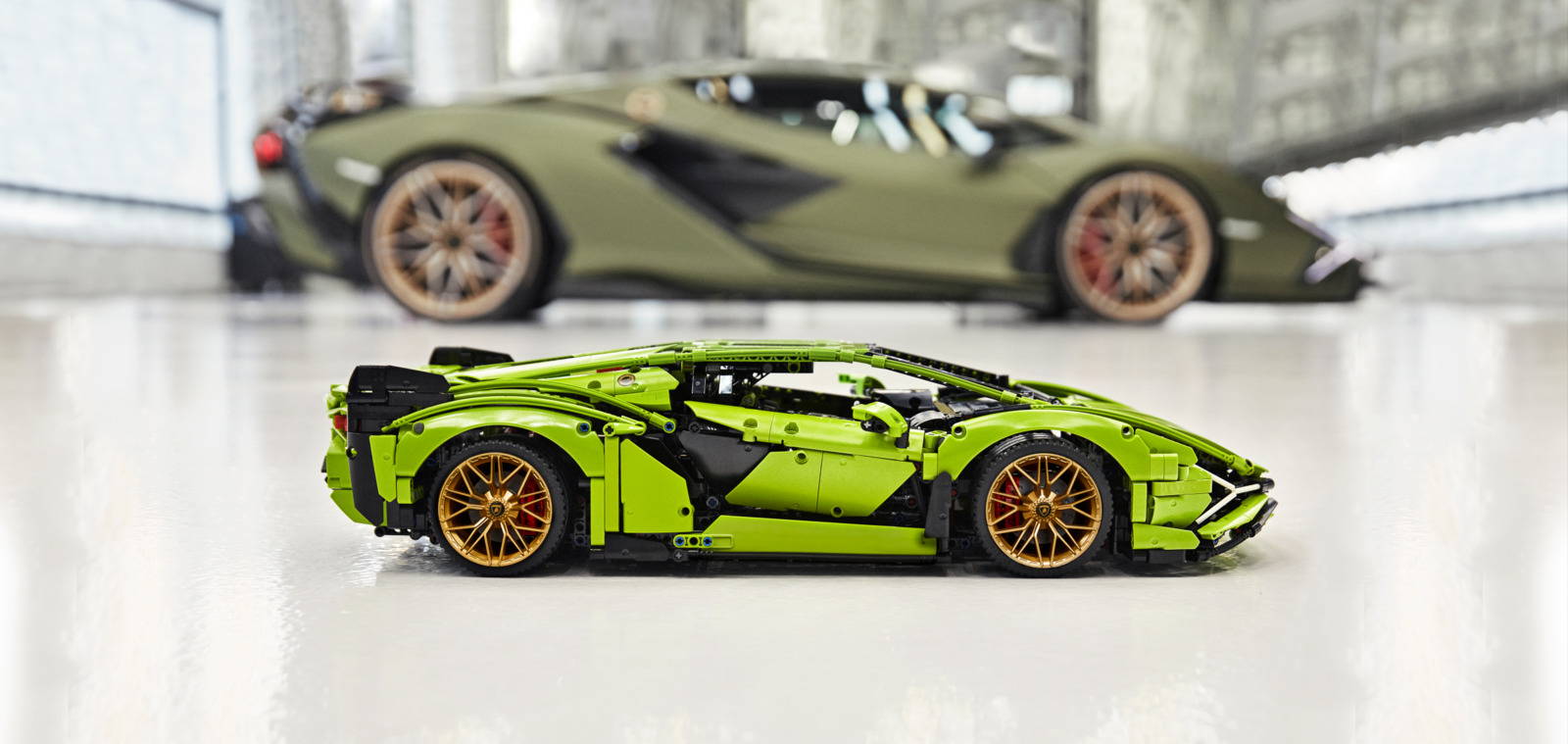 2. Detailing
Lego came all out for this one. The designs wouldn't have been anything to reckon with if they didn't make it look almost exactly like the original ones. Every external feature of the Lamborghini cars, which we will look at shortly, were duly represented in the Lego led versions.
Starting from the detailing in and on the hoods of the car, down to the doors, and everything else inside the car. There is even an engine section just beneath the hood that will blow your mind away. Note that the top-notch detailing means you will have to spend more hours putting the pieces together.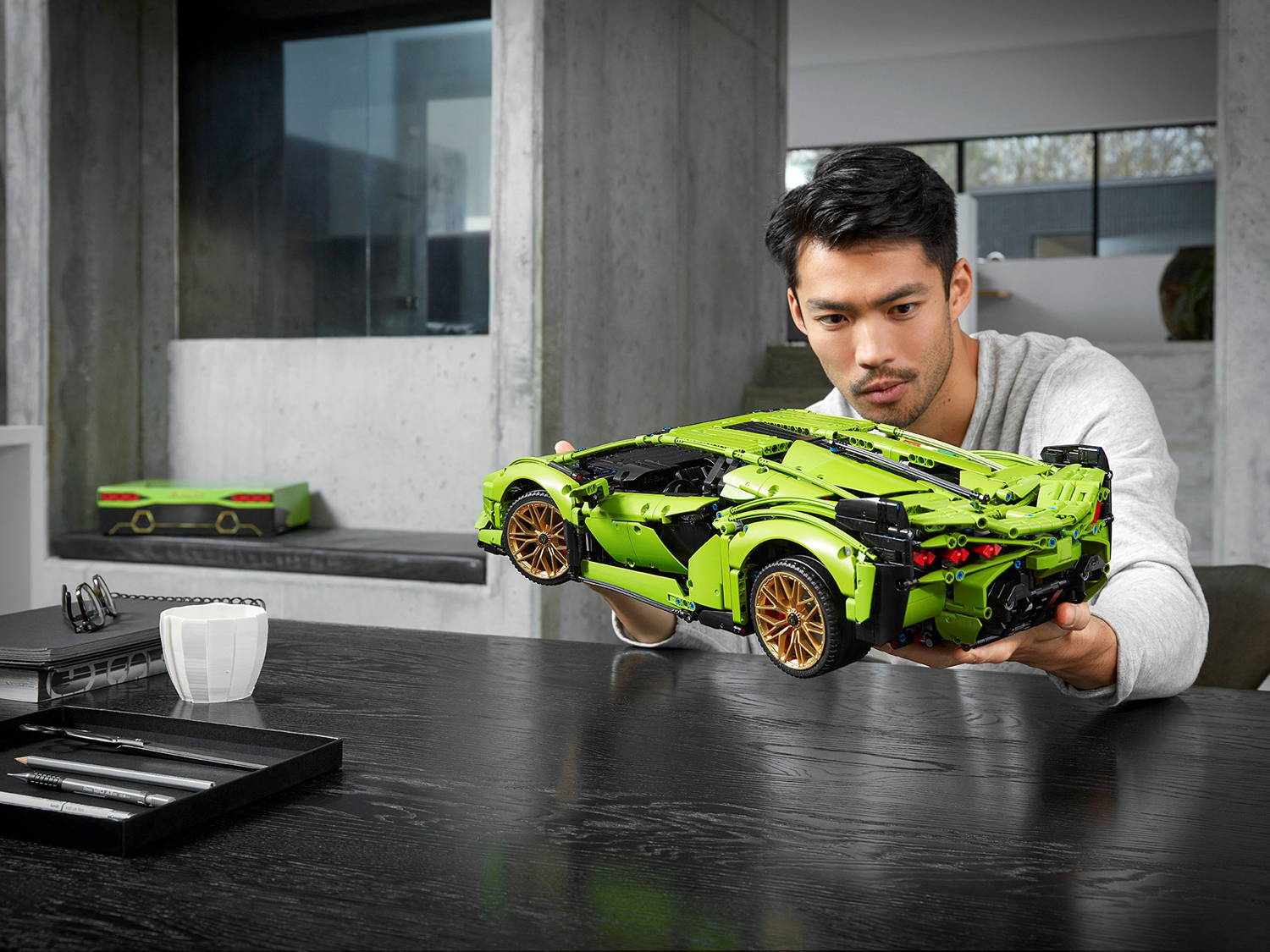 3. The size
Lego has not made a product that we thought was too small or too big. There is a size of Lego sets for everyone of every age, and these ones come in a very noticeably big size. Both sets are big enough to serve as decoration tools in your living room or big office.
If you have a very compact room, you may decide to check out some other Lego night mode sets that will fit perfectly. These ones will take your space. 
4. The price
For a Lego product that offers this level of awesomeness, you would expect it to cost more than some of the earlier super-car versions, but these ones cost a lot less. Lego probably understands the financial crisis in the world and decided to make this one a gift (not free).
5. The Box
You should know by now if you are a Lego fan that Lego always ensures that their packaging matches the quality of the product in the box, and they didn't disappoint me with these ones. They present the product in a more-than-just-fancy box that screams sophistication.
Now that we know why the product that was scheduled for release in June this year has been getting a lot of attention since last year and is still getting that attention, let us now take a closer look at each of the Lamborghini-themed products in the market.
The Lamborghini-themed Lego sets
Below is a list of all the available Lamborghini-themed Lego sets that you will find anywhere, both online and offline.
1. LEGO Technic Lamborghini Sián FKP 37 (42115)
Without any doubt at all, we can all agree that this set is the most talked-about Lamborghini-themed set of all time. That's not because it is new, but because it is magnificent in all of its looks and creation.
The set comes in several colors, including lemon, which is the most prevalent of them all but still gives that great excitement whenever you behold it. The detailing is top-notch; the colors, spectacular; the price, just exactly what you would expect; and the size, fit for everyone that is old enough to assemble such a great piece.
The LEGO Technic Lamborghini Sián FKP 37 (42115) was released in June 2020, and below are some of the awesome features it promises.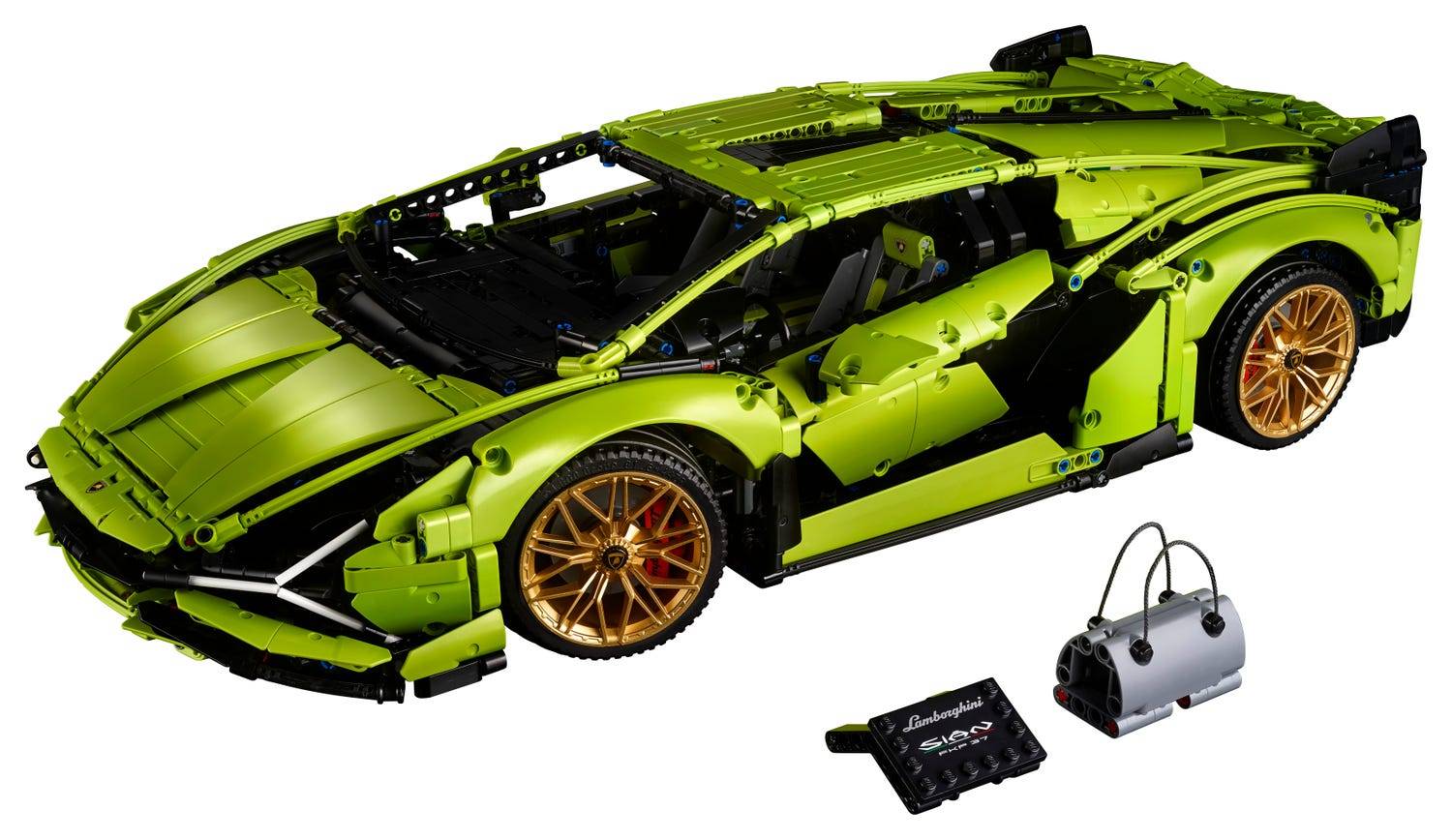 Features of the LEGO Technic Lamborghini Sián FKP 37 (42115)
● Moveable rear spoiler
● Detailed disc brakes
● V-12 engine
● Moving piston
● Front and rear suspension
● Steering wheel
● 8-speed sequential transmission
● Opening front and rear hood
● Golden rims for the tires
● Color: vivid lime green (lemon)
● Size: 5 inches high, 9 inches wide, and 23 inches long
● 3696 pieces.
You just know this is the kind of present you want to present to anyone who is a lover of fast cars, especially when they love Lamborghini products more. They will worship you every day and keep this on their desks as a monument of your love for them.
Be prepared to spend up to 15 hours creating this one, that is when you factor in time for breakfast, lunch, dinner, and all your other activities. Yes, it takes time to complete, but the product is satisfying.
You are in luck if you have been looking for a  lego Christmas  gift  present to give to the man in your life; this one will serve you more than your wildest expectations, and you can trust me when I say even if the beneficiary loves Lego or not, they'll love this one.

2. LEGO Speed Champions Lamborghini Urus ST-X and Lamborghini Huracán Super Trofeo EVO 76899
This set is two-in-one goodness for every Lego-loving kid. You don't want to make the mistake of leaving this one out of the presents under your  Christmas tree. It makes it super easy if you have two Lego-loving kids; each one picks one of the cars.
Don't worry: it is not big enough to take up all the space in your kids' room, and you won't have to worry about tripping over it because it is big and bright enough to snatch your attention any time any day.
The LEGO Speed ChampionsLamborghini Urus ST-X and Lamborghini Huracán Super Trofeo EVO 76899 was released in 2020 and below are some of the features it comes with: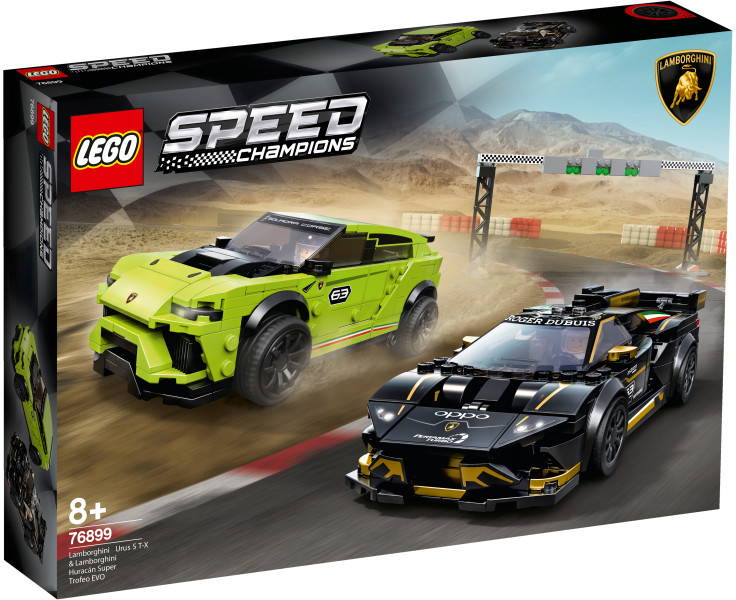 Features of The LEGO Speed Champions Lamborghini Urus ST-X and Lamborghini 
Huracán Super Trofeo EVO 76899
● Movable doors
● Inner light
● Starting line lights
● Two-in-one cars
● Black rims
● Rubber wheels
● Opening hood.
● 663 pieces in total
● The Lamborghini Urus ST-X comes in a resplendent lime green (lemon) color.
● The Lamborghini Huracán Super Trofeo EVO comes in multiple colors, with 'black' being the most prevalent color.
● The Lamborghini Urus ST-X measures 1 inch in height, 2 inches in width, and 5.5 inches in length.
● The Lamborghini Huracán Super Trofeo EVO measures 1 inch in height, 2 inches in width, and 6 inches in length.

Give Christmas a happier vibe this year and present this one to any of your kids, and you will be worshipped as the best parent ever. It goes beyond the amazing features of the product but the razzmatazz of having it in your collection.
Every Lego lover probably already has this one in their collection; you should get it too. The set is most suitable for kids from ages 8 to 15. This is not because it will not make for a great toy for younger kids but because of the technicalities of creating them.
Adults can also set them up on office desks and car dashboards as decoration tools. You cannot get enough of Lego, and you most certainly cannot get too used to the LEGO SpeedChampions Lamborghini Urus ST-X and Lamborghini Huracán Super Trofeo EVO 76899.
We can only hope that the Lego company will come with more fascinating models of Lamborghini-themed sets in years to come. This is a great start and we know Lego to always get better with time. 
Some awesome Lamborghini models we hope to see in the future include Aventador S Roadster, Aventador SVJ Roadster, or some more vintage versions like the Lamborghini 350 GT. 
Conclusion

As you have seen for yourself, these sets deserve the applaud and attention it racked up early this year and late last year. We are very sure you are going to get everything you dream of from any Lego fast car set from this one.
Don't forget that the only way you can truly experience the awesomeness of these sets is to use them yourself.
---