Introducing the Brand New LEGO Yoda 75255
By

Nikita P.
/
November 29, 2019
Star Wars is the brain baby of George Lucas. George Lucas is the amazing filmmaker who created not only the Star Wars franchise but also the Indiana Jones franchise. Even though the Indiana Jones movies are really popular in their own right, a lot of people know Lucas through the Star Wars movies. If you're an ardent fan then you've probably seen him in a couple of the Star Wars movies. He's been nominated for several awards including four academy awards (the Oscars). His 1973 movie, American Graffiti even got five Oscar nominations. So, he was pretty successful before the Star Wars franchise.

However, the arrival of the Star Wars franchise in 1977 was monumental for him and for Hollywood. It became the highest-grossing film at that time and it won a mind-blowing six Oscars. This, however, was not the biggest impact Star Wars made. The cult following this franchise inspired was absolutely massive. This was even more impressive because the first Star Wars trilogy did not exist as a comic or as a novel. Other franchises with this much impact usually existed prior to the movie, i.e Harry Potter, Iron Man, Superman, The Avengers etc.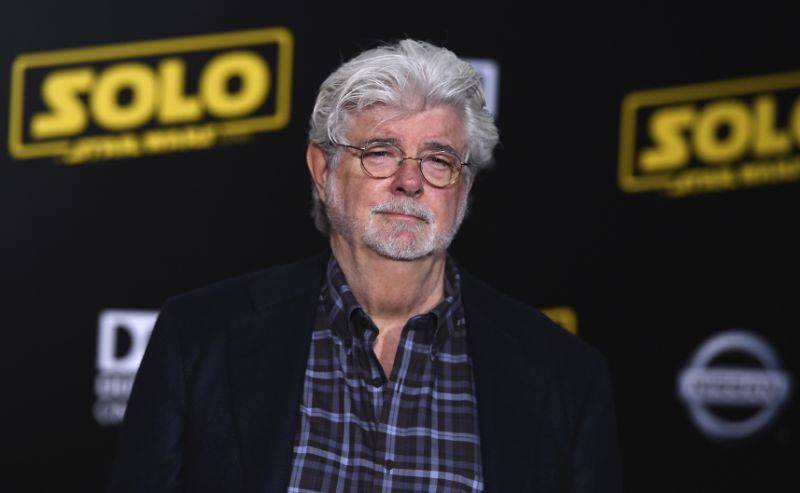 George Lucas - creator of the Star Wars Franchise

In 1977, Lucas released this movie not knowing how much impact it would have. There was even a significant amount of trouble during the production of the movie which would normally be a bad sign but this was not the case for the Star Wars franchise. This franchise gave us a lot of characters to root for, to grow to understand and a lot of shocking plot twists but we still keep going back for more.


One such character is Yoda. Yoda is a very popular Star Wars character. He's been around for a while (before the Galactic Republic and during the Galactic Empire.) He's often ranked alongside Luke Skywalker, Obi-wan Kenobi and Darth Vader. He is known for being very wise and powerful. He trained Jedi for eight centuries and also served as the Grand Master of the Jedi Order. He played very important roles in the pivotal Clone Wars. He also helped and instructed Luke Skywalker which led to the rebirth or revival of the Jedi. The bottom line is: Yoda is a very important Star Wars character.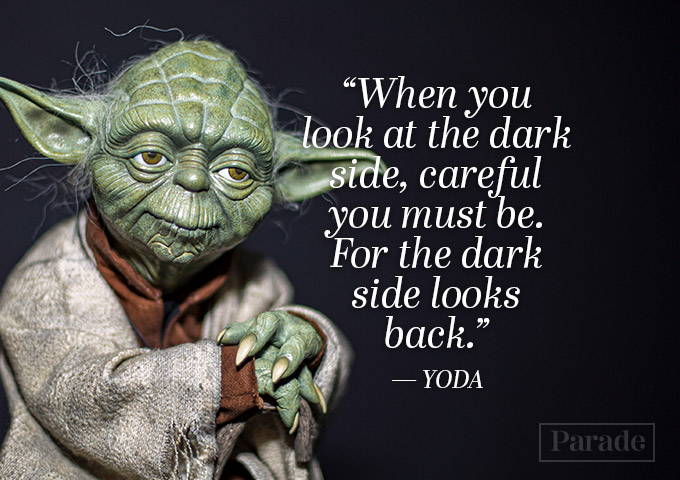 Even though he's (spoiler alert!) dead, his legacy lives on. Plus, there's an entire Baby Yoda specie to look forward to. Yoda toys are actually selling out very quickly because of the internet's new obsession with the Baby Yoda. The set we'll be discussing today is not a Baby Yoda set but it's still equally as heartwarming. Plus Yoda was almost a thousand years old and if we take that into consideration, we have to admit he aged very well.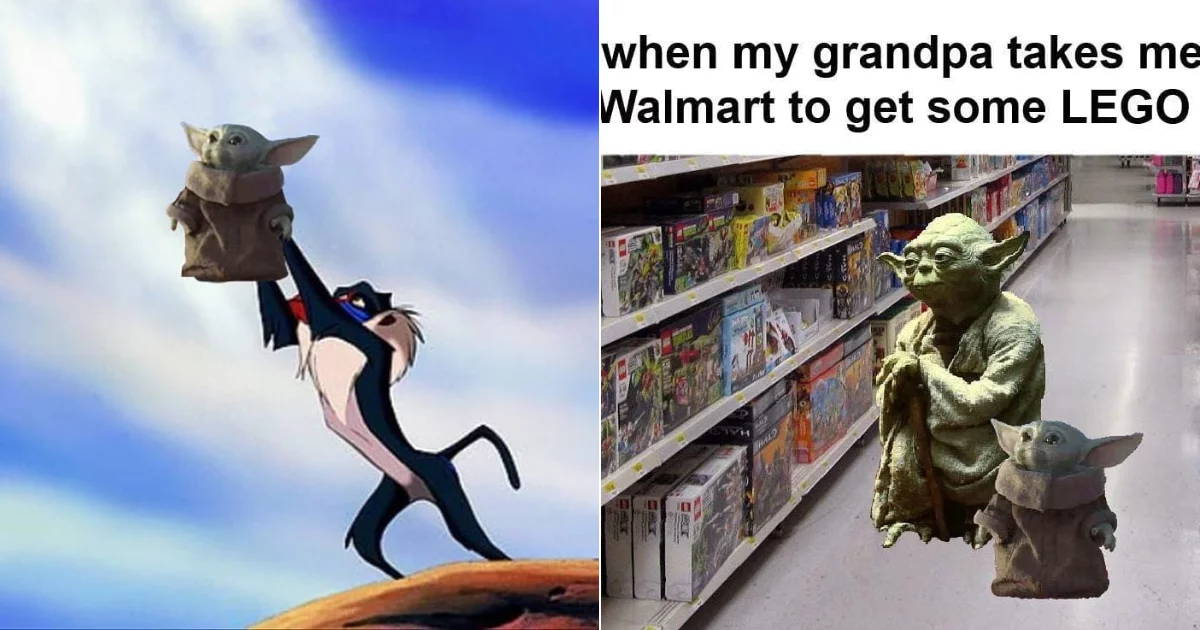 Quick Facts About LEGO Yoda

LEGO and Star Wars have several sets together and LEGO Star Wars collection is huge. It is so huge that the biggest LEGO set in the world is from the LEGO Star Wars collection. In fact, the Star Wars collection has the most sets in the top twenty-five and the top fify (50) largest LEGO sets. Even though the LEGO Yoda 75255 doesn't qualify for that prestigious list, it is still a wonder to behold. If you're a fan of the Star Wars movies, then you definitely have a soft spot for Yoda who's been in the movies since 1980. The LEGO Yoda 75255 celebrates Yoda just as he is- small but extremely mighty. There's just something very mysterious and regal about this Yoda figure. The set has a lot of cool features we're excited to discuss so without further ado, let's get into it.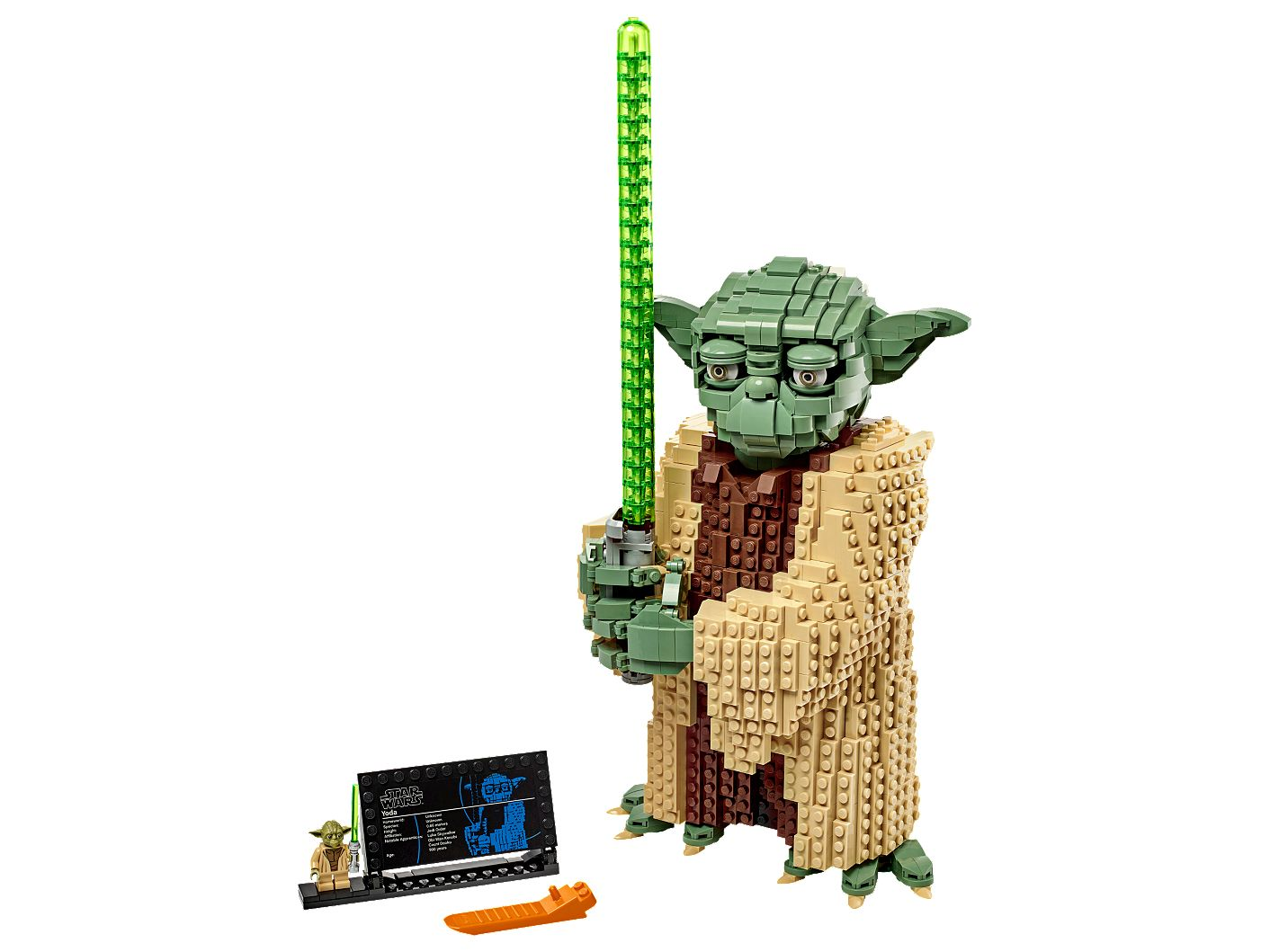 The LEGO Star Wars Yoda 75252 depicts Yoda from Star Wars: Attack of the Clones movie. So, you get to see the Grand Master in action. When completely built, the LEGO Yoda stands at almost 17 inches tall. That's almost 2 feet. This is definitely not your average Minifigure. When he's holding his lightsaber he gets even taller because the lightsaber is a couple of inches taller than LEGO Yoda.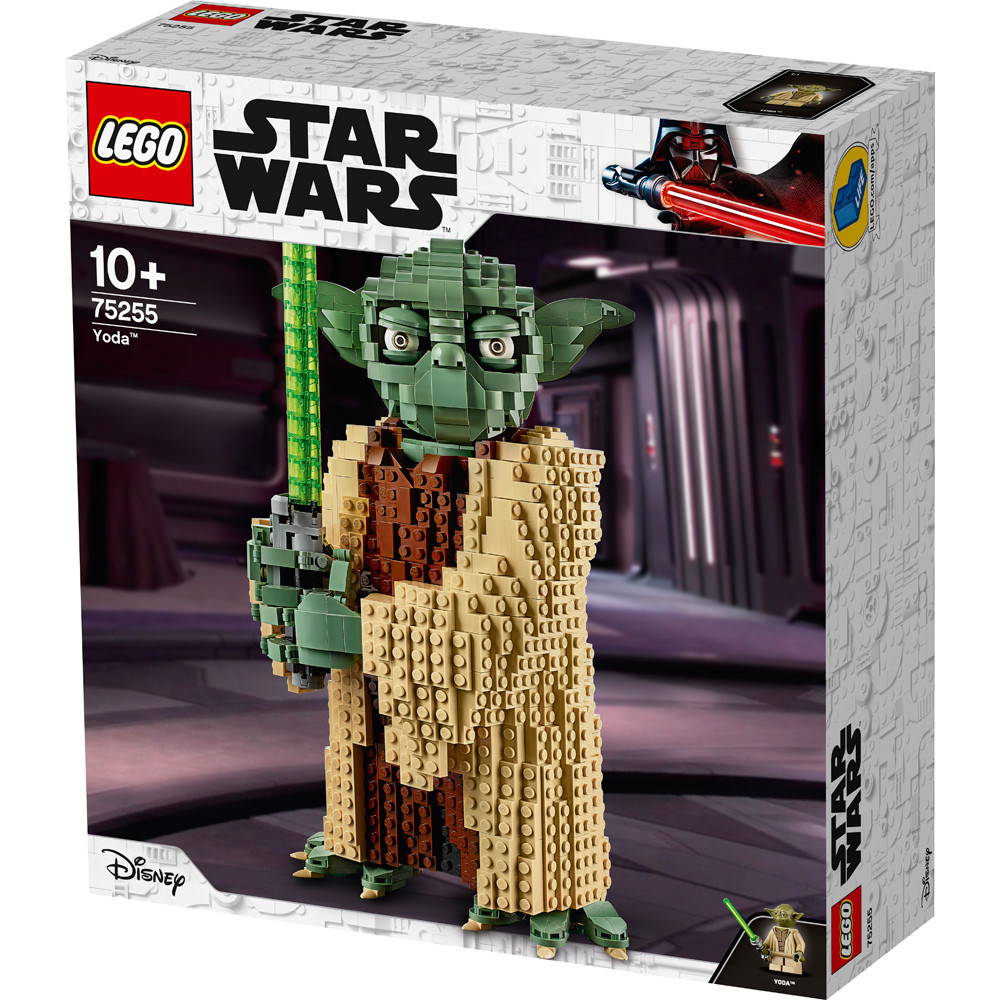 This LEGO Star Wars set comes with 1771 pieces and one Minifigure. It won't be easy to build but it'll definitely be satisfactory and worth the while. After all, it's almost 2 inches tall. You have to put in the work to build your own Grand Master. LEGO describes the process of building Yoda as fascinating and as a complete experience. This is Yoda like you've never seen before.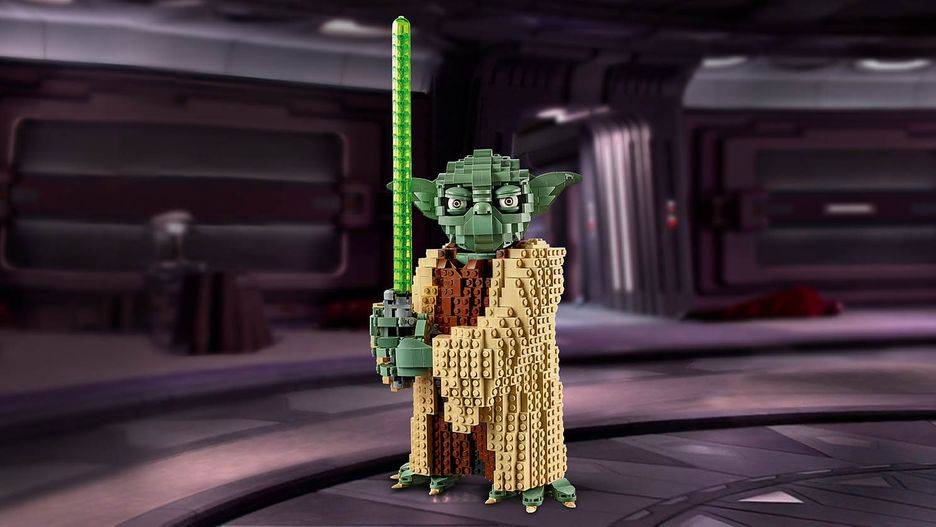 The design of the LEGO Yoda 75255 is very innovative and versatile. Let's discuss the actual LEGO Yoda before moving on to the really cool features. As earlier said, this Yoda replica is inspired by the Star Wars: Attack of the Clones movie so he comes with his very own green lightsaber (LEGO built of course!).

With this set, you get not one but two LEGO Yoda characters. This is because you get the actual LEGO Yoda then you get a Minifigure Yoda that also comes with a green lightsaber. The Grand Master is completely at your disposal with his posable and movable features. You can pose the head & eyebrows and move the fingers & toes. Your LEGO Yoda could be happy, angry or even sad, it all depends on how you feel at that moment.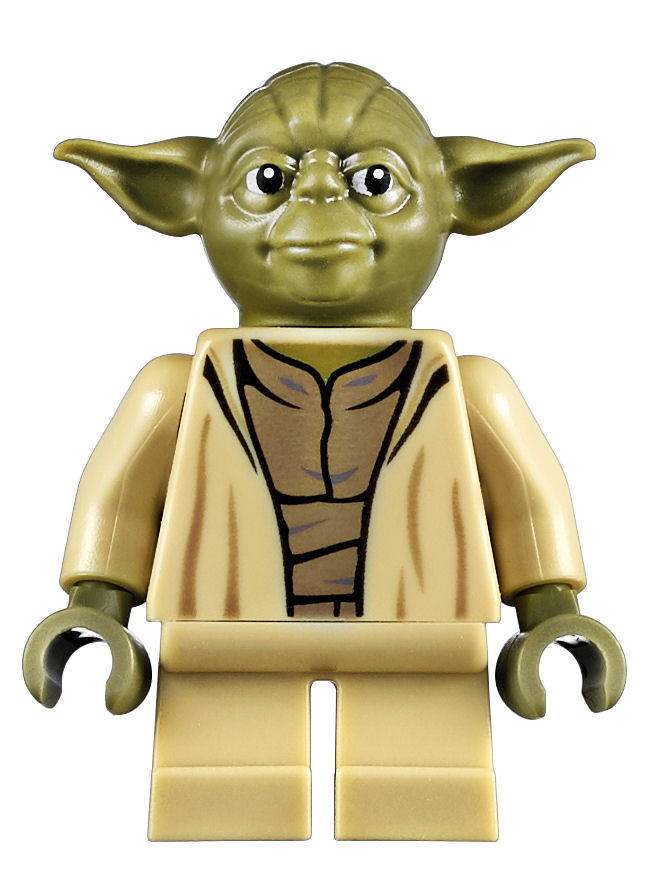 The LEGO Yoda 75255 comes with a display stand anda plaque that contains details about the LEGO Yoda setso clear out some space on your desk or in yourbedroom, the Grand Master is here to stay. This set isavailable on the official LEGO site for 119.99€. Ifyou're looking to give your LEGO Yoda some moreembellishments (he truly deserves it) then check outour LEGO Yoda lights to make your Yoda figure aneven bigger force to be reckoned with.


If you have this set, let us know what you think about it and if you have any other LEGO Star Wars sets, tell us in the comment section below. Be sure to check out the 2019 list of the top 50 biggest LEGO sets ever created and let us know what you think about that as well. Thank you for reading. May the Force be with you.