Introducing LEGO Speed Champions Theme
In a world of fast cars and auto racing, this is an inspired theme of LEGO which was released in the year 2015. This series features different types of cars ranging from the Ferrari to Porsche and McLaren models when it was released initially. Over time, this series added more designs such as Jaguar, Chevrolet, Ford, Audi, Bugatti, Mercedes Benz, etc. The LEGO Speed Champions are also the third most popular LEGO line, Coming behind City and Star Wars. 




Best Of LEGO Speed Champions

The LEGO Speed Champions have grown to be more than an auto race-inspired theme of LEGO but also being a must-have for every kid and even adults. The very first kit was released in the year 2015 and it's been uphill since then. The theme features series from McLaren, Ferrari, Porsche, Chevrolet, Audi, Bugatti and more in both its initial release and recent release. It is safe to say that this LEGO theme is the 3rd most popular LEGO line, coming third only to city and Star Wars.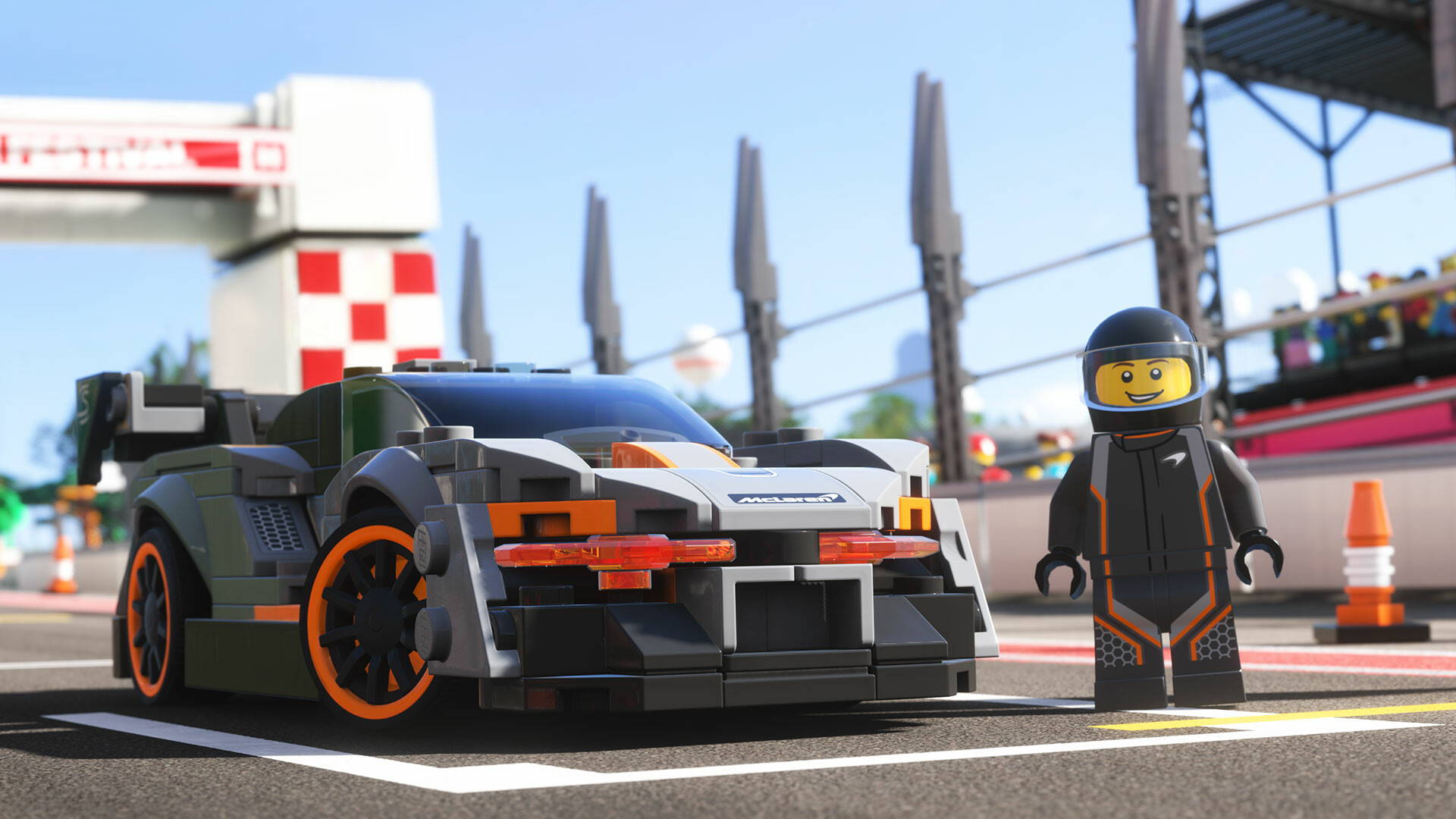 This theme comes with different cars that are accompanied by Minifigure as well as additional accessories, giving you the racer feel and extra adrenaline everyone looks out for. There is the presence of race trace and also a chance to guilt up your very own race set at the comfort of your kitchen table. It comes with swappable parts and builds up a child's creativity and more designs can be added to show off such. This theme lets you create the racer of your choice by a simple swap of mini figure parts.
Although the LEGO Speed Champions can be a little more difficult of a theme to construct, it requires brain time and helps sharpen a person as well. And there is the presence of instructions as well as guides which can help a child begin.


Here are our Top 3 LEGO Speed Champions For Your Kids You Definitely Do Not Want To Miss.
1. LEGO Speed Champions Ferrari F40 Competizione 75890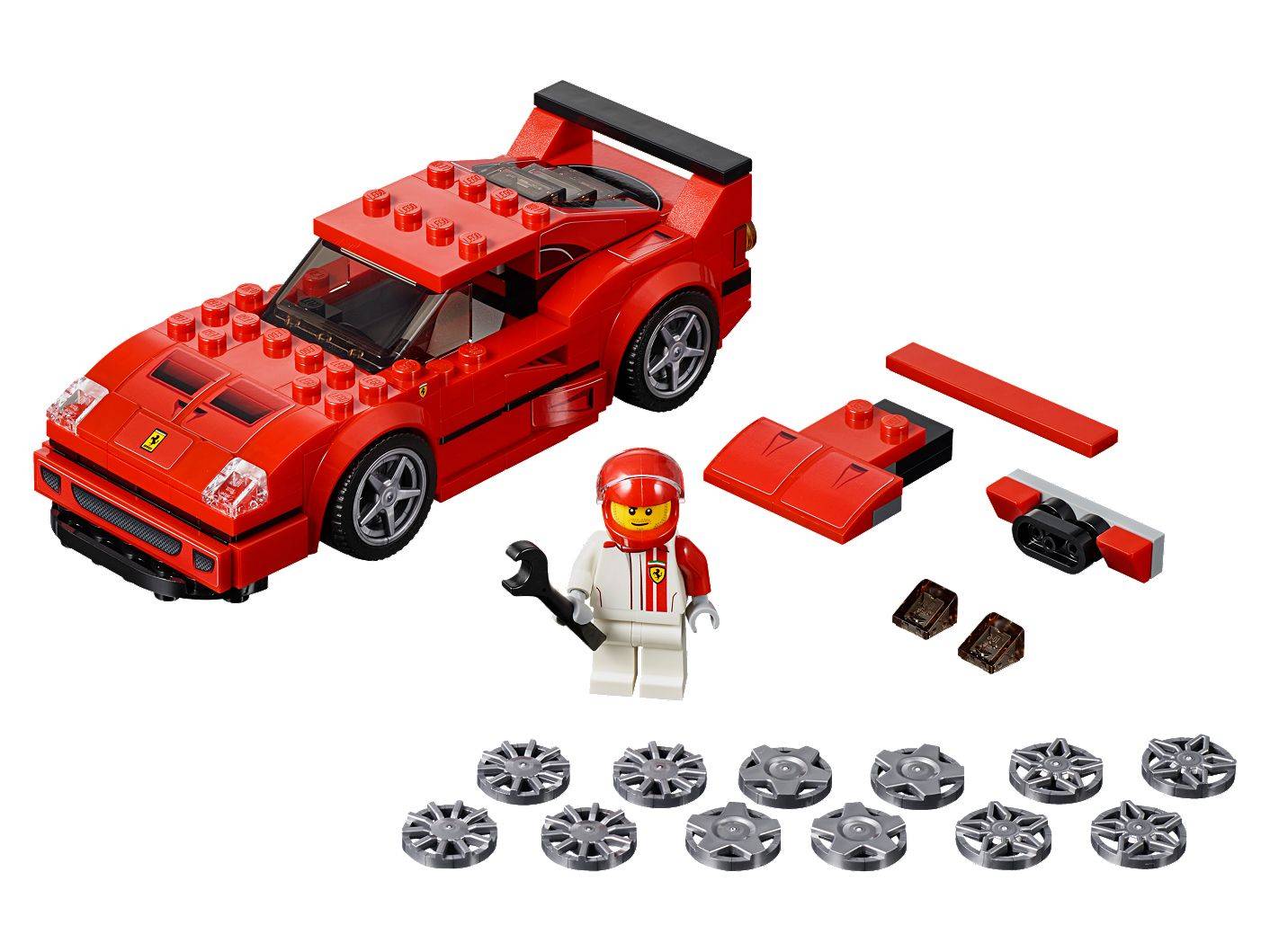 LEGO 75890 Ferrari F40 Competizione - This speed champions kit has just one car available but that doesn't make it any less exciting for your kid as they would love to have this added to their collection. The LEGO version of the Ferrari F40 Competizione has a bright red color, a sleek design and is speedy as well. Tires are made of rubber and there are various hubcap styles to choose from. 

Another key feature of this is the ability to transform it into either a Competizione or a more traditional E40 road car just by altering the hood and the spoilers and it takes nothing more than a few minutes. It also comes with a mini-figure driver in a Ferrari racing outfit and a black wrench prop for car maintenance.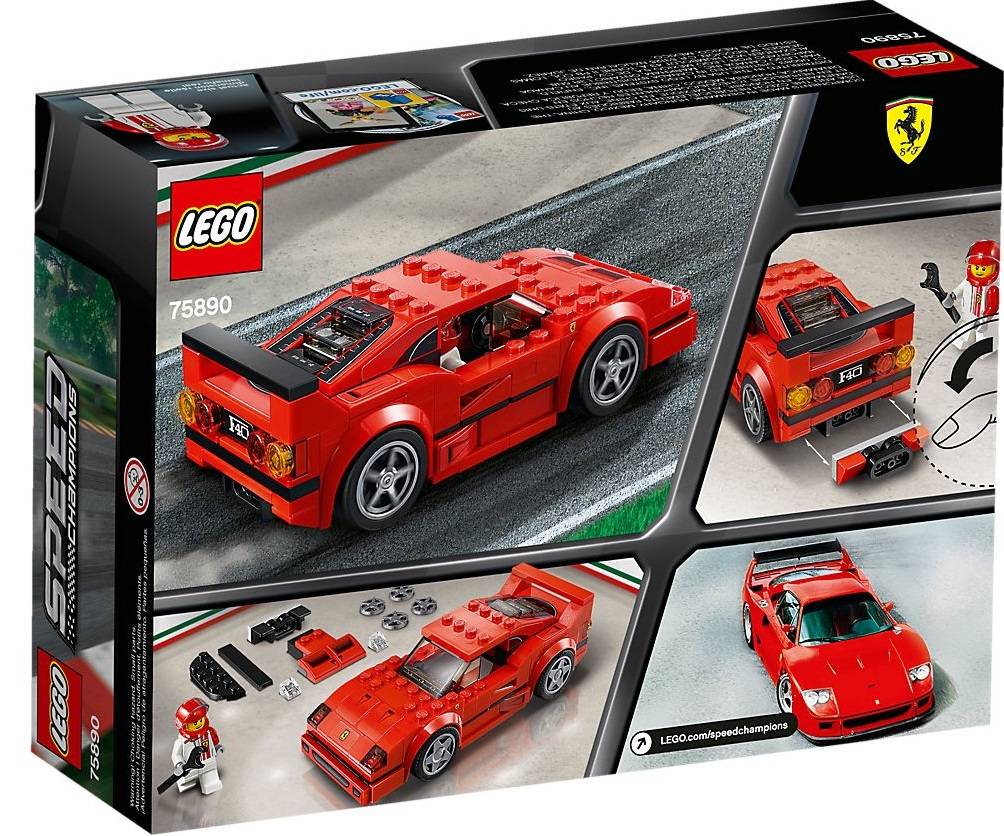 Main features: 

1. Set Number: 75890
2. Pieces: 198
3. Minifigures: 1
4. Released: January 1st, 2019
5. Buy online: Amazon
2. LEGO Speed Champions Porsche 911 RSR and 911 Turbo 3.0 75888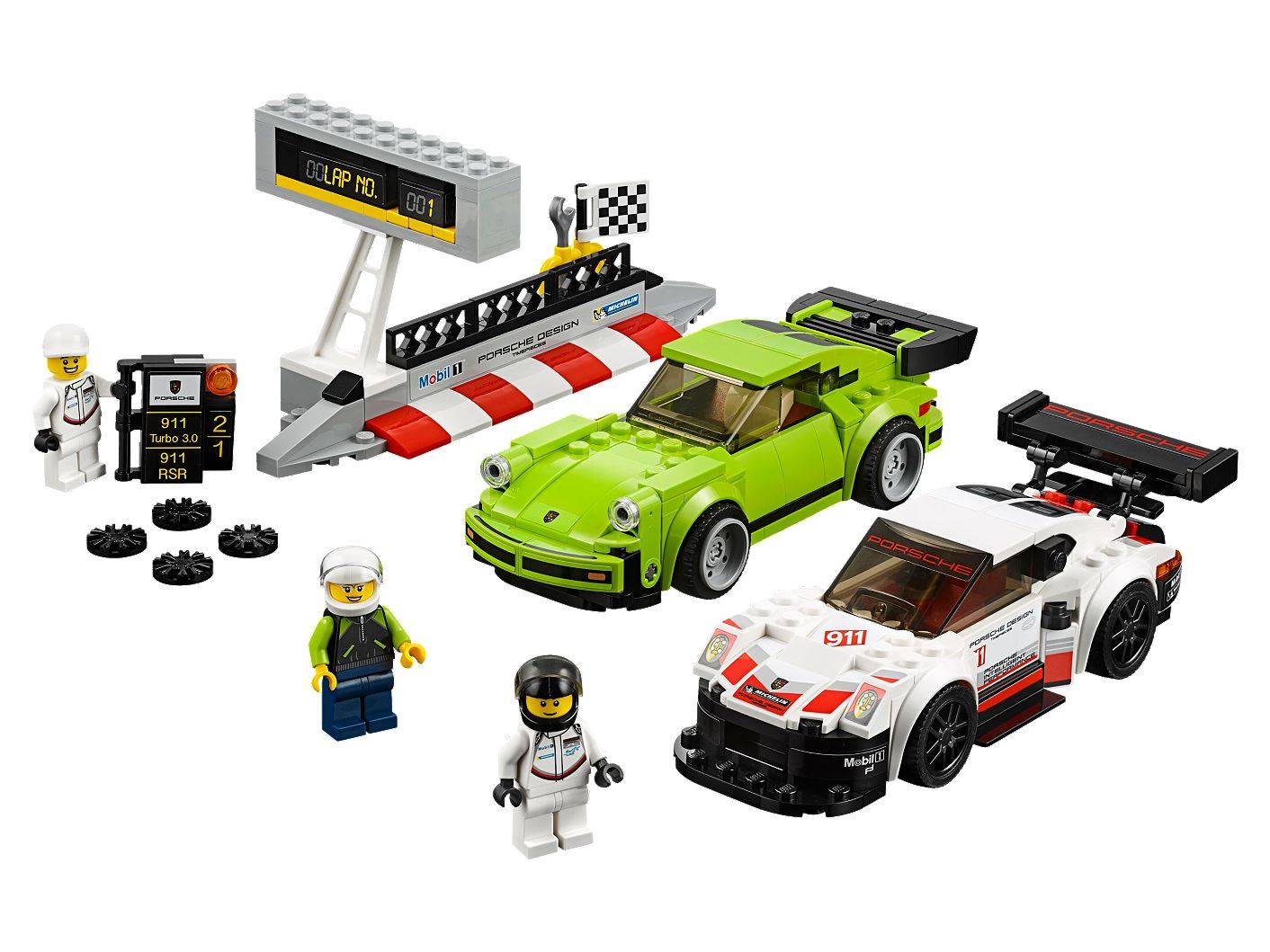 LEGO 75888 Porsche 911 RSR and 911 Turbo 3.0 75888 - This is a two-car kit which is a fantastic way of introducing your kids into the speed champions series. This set has everything you would need in creating the perfect classic racing-themed Porsche 911 RSR and also a lime green Porsche 911 Turbo 3.0. Another key feature is that you can be able to create your own miniature wall pit which has a checked flag and a fence where figurines can learn over. It also has an adjustable scoreboard so you can easily track your race progress.

You also get three race car mini-figure drivers with this one, 2 boys and a girl which come with matching racing gear and outfits. There are also two helmets present, a Marshall's hat as well as a wrench for proper car maintainable.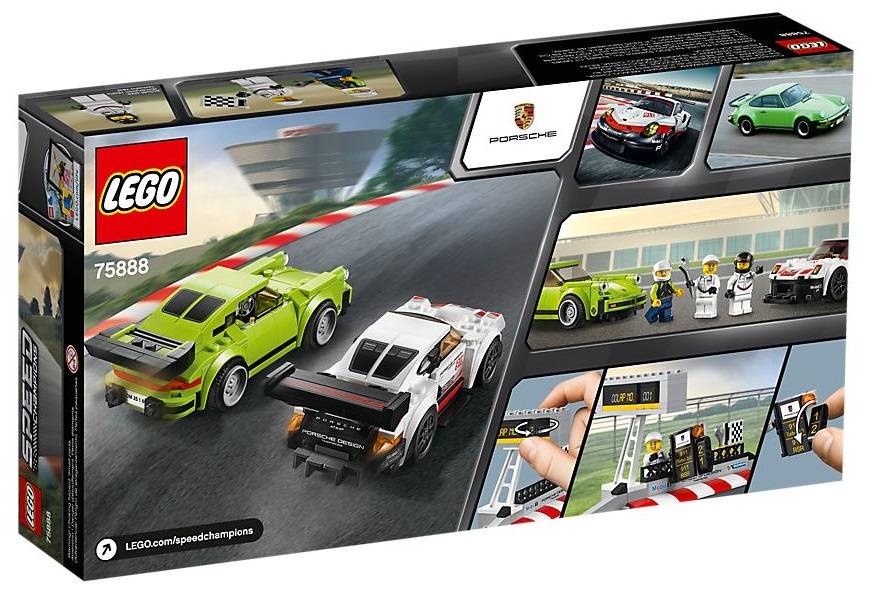 If you're going for a more interactive kit, this makes it to the top. Mini-figure can hold up checkered flags and you can replace any figurine you want inside the cars. You can keep the laps and scores while conducting your tabletop races comfortably and accessibly too. 
Main features: 
1. Set Number: 75888
2. Pieces: 391
3. Minifigures: 3 
4. Released: March 1st, 2019
5. Buy online: Amazon
3. LEGO Speed Champions McLaren 720S 75880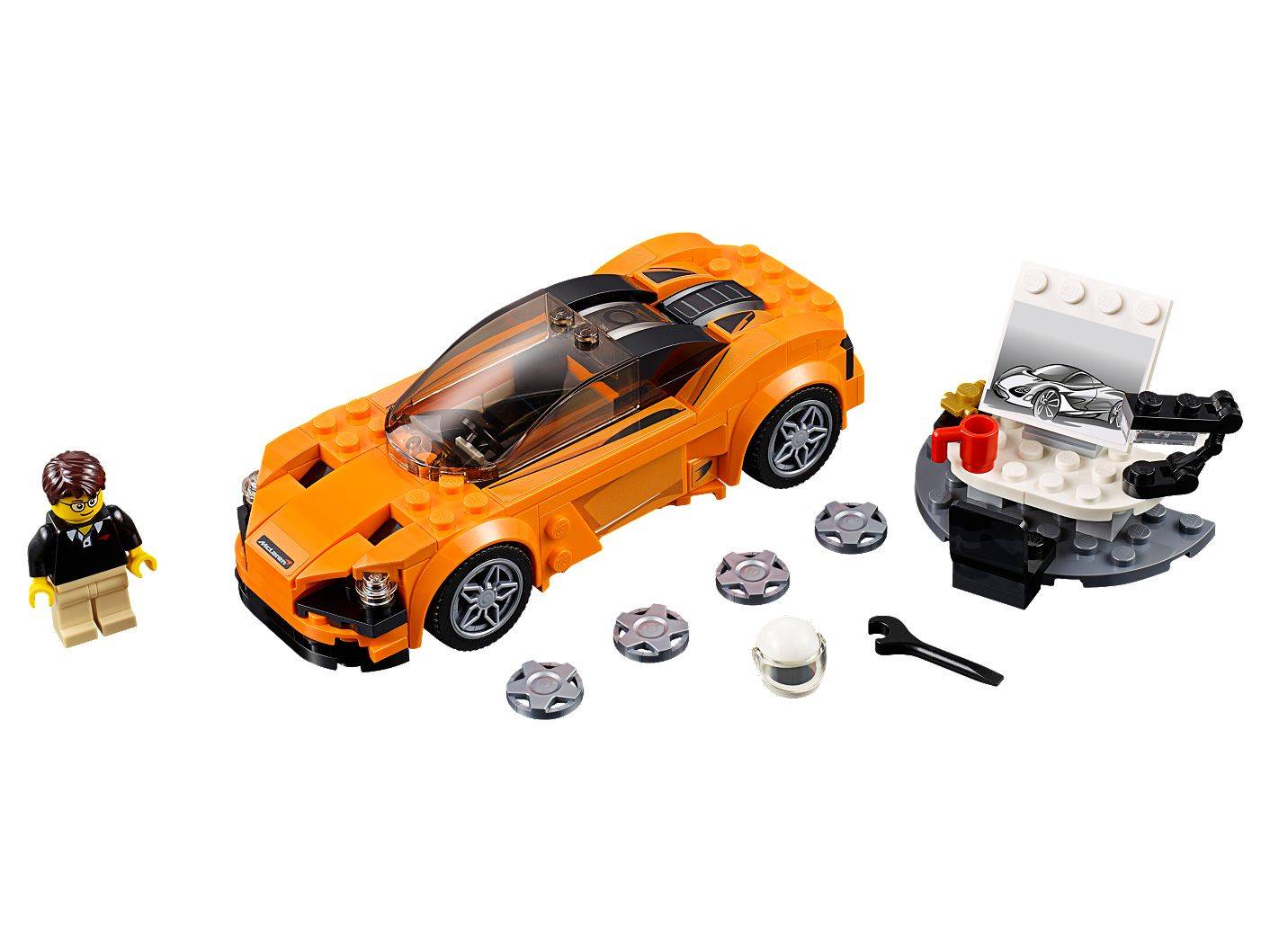 LEGO 75880 McLaren 720S - Speed Champions is a wonderful choice for your kid if they want to be a designer or even an engineer. It comes with an easy to Open cockpit on the McLaren 720s and just like others speed champions, it also features rubber wheels and detailed stickers which give the more realistic McLaren look. You also have 2 hubcap styles to make your choice from. It is no doubt one of the best designs for your kid.

Although the designs are impressive, it also has other amazing features like a design studio. A buildable LEGO desk that features a task light, an easel with a car sketch, a red coffee cup, and a miniature chair. Let's not forget the golden 3D printer model of the car which is shown off properly by the designer figurine.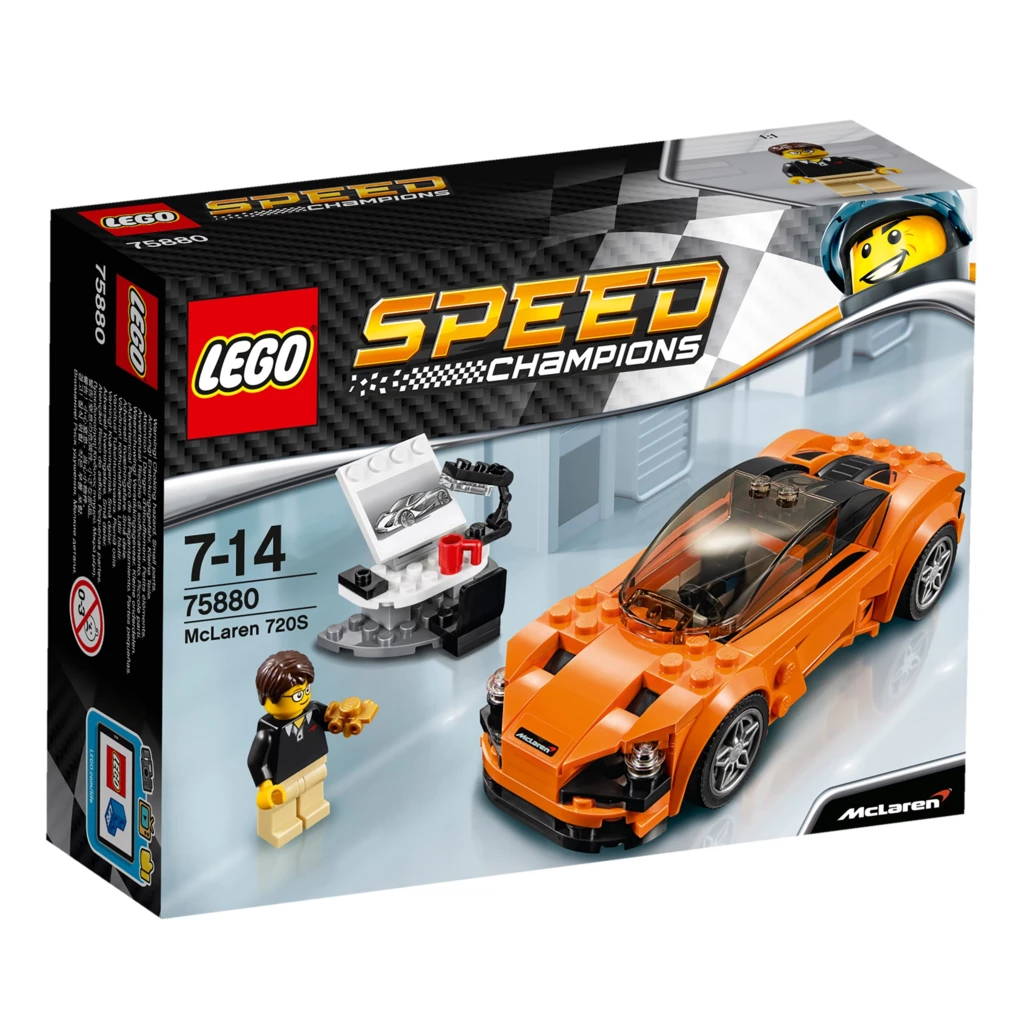 Designers would be pleased to know the mini-figure included in this theme is not a racer but indeed a designer. It comes with a nice polo shirt, paired with Khaki pants, glassy and floppy hair. It also comes with a white racing helmet ( necessary for a quick spin) and a black wrench prop for car maintenance.

Main features: 
1. Set Number: 75880
2. Pieces: 161
3. Minifigures: 1 
4. Released: June 1, 2017
5. Buy online: Amazon
The LEGO Speed Champions are a great theme introduced by LEGO and one your kid definitely wants to have their hands on. It lets children live off their racer dreams and embodies the racing lifestyle the best way every witnessed. 

We also have the Mercedes AMG Petronas cars which encompass an open cockpit in its white and green ensemble. This theme comes with a miniature computer screen, a working car jack as well as other car maintenance accessories and also a stop sign. Your kid is bound to get the time of their lives with the roaring media screen, victory podium and a mini-figure audience. 

So if you are looking for the best theme for your child when LEGO shopping, then the LEGO Speed Champions could be the right one for your kids, so why not give it a try today?.

---