How To Throw a LEGO-themed Party for Kids
By

Nikita P.
/
March 06, 2020
Want to throw a birthday party for your Infant? If you are, then this guide will show you fun ways to get the most bang for your buck. Birthday parties are a special event for Kids, and as such, it is the best time to create lasting memories with their friends. When it comes to awesome birthday parties, everything boils down to the theme. Here is where LEGO comes in. Kids love LEGO, and a party where everything reflects their favorite toy is their ideal destination for fun and excitement.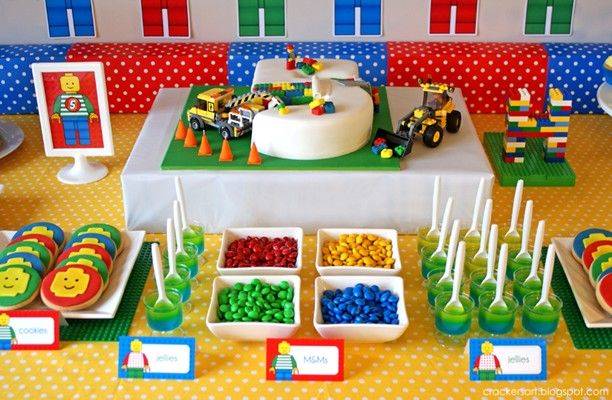 LEGO Birthday party is doable, and you don't need any experience to achieve it. With the step-by-step guide provided on this page, you can make your child's birthday a memorable event. Besides, most of the necessities for achieving a LEGO-themed party are readily available in your home. However, since you'll be having other kids over, you should consider getting additional LEGO sets for your event. One of the most amazing things about a LEGO-themed party is that the possibilities are endless. With a few LEGO technic sets and a delectable LEGO-inspired cake, you can throw a party that will foster life-long memories. Here's how.


Building the right Invite for your LEGO Birthday party

To throw a fantabulous birthday party, you'll need to invite a few friends over. Kids love to go out and have fun, so you won't have problems getting them to attend your child's party. But you want them to be talking about your party long before the scheduled date for the event. To achieve that, you'll have to design your invitation card to transcend the norms. You don't need much for this, just fundamental Photoshop skills.

If you are not design-inclined, you can browse the internet for free LEGO-inspired invitation cards. With any luck, you might find one that matches your needs. Nevertheless, you'll need to write your child's name on the invitation using Photoshop. tasking, but worth the stress. To make the invitation cards/posters even more astonishing, use LEGO fonts on the cards. Print the invites at your local store and send them to your guests.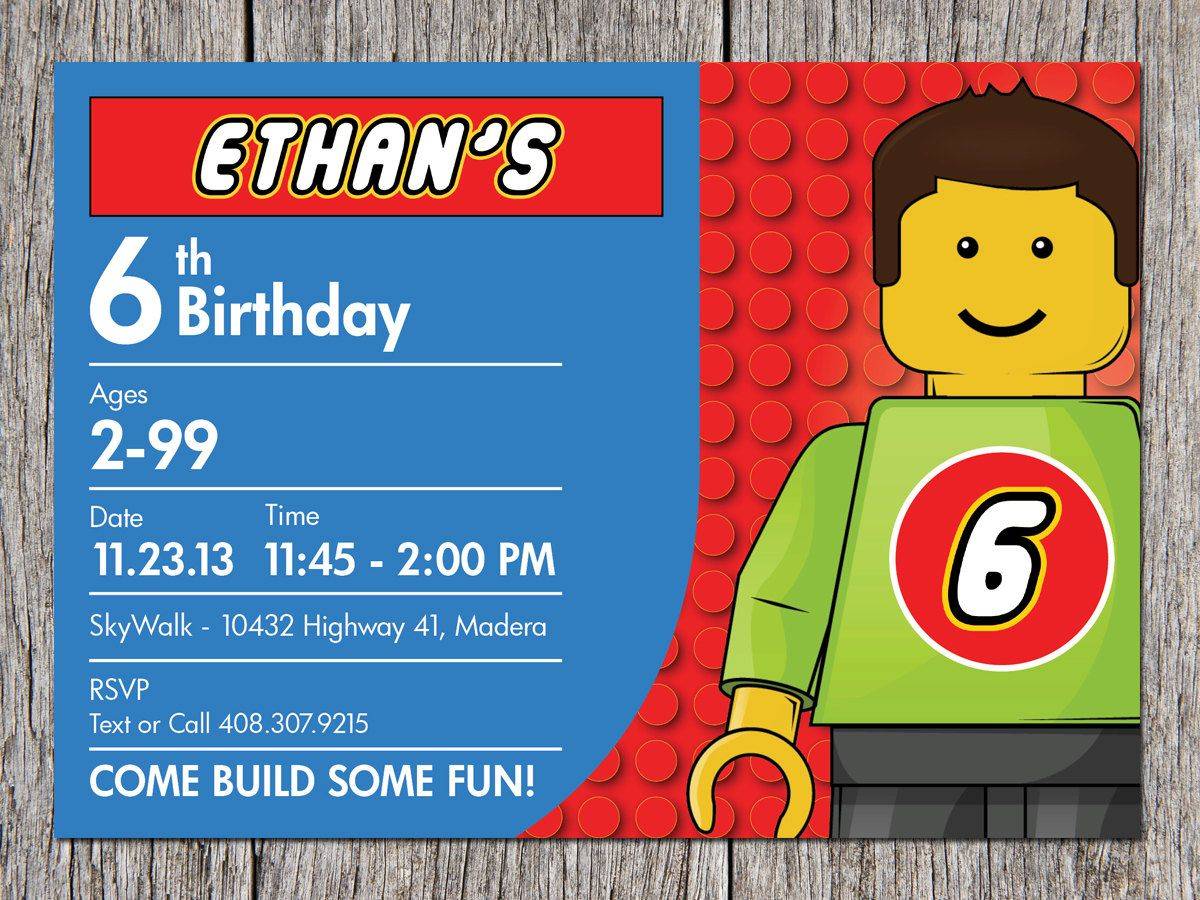 Prepare your House for the party

Since your party is a LEGO themed birthday party, you should decorate your home to reflect the theme. While we recommend that you save your budget and effort for the more essential projects, like games and LEGO-focused activities, don't be afraid to go all out in this area. Getting your home to look like the LEGO factory or the LEGO hotel might be a farfetched idea, but you can create a semblance of your child's favorite set. You don't have to be a LEGO interior design expert to achieve this. Just get a few LEGO posters and balloons and hang them in strategic places. Then, arrange your LEGO sets strategically throughout the room.


Your LEGO-inspired cake is also an essential part of your decorations, so make sure it is well-positioned. You can also use LEGO characters for your decorations, and if possible, ask the kids to come to the event in their favorite LEGO shirts. The idea is to have everything in your space is screaming; FUN when the kids arrive. Also, make sure your child's name is on everything. If you have the time, buy colorful disposable cups, bags, napkins, and plates and imprint them with LEGO faces.

While you may want to cook all your favorite dishes for your child's birthday, don't do it. Kids don't eat at fun events. There's barely enough time to play, and they'll want to make every second count. Just get some snacks and popcorns ready, and let your LEGO cake be the star of the show. For the sake of awesomeness, we recommend baking two cakes; the cute cupcakes, and the fondant cake.

Here is where your creativity comes in. You can call your local pastries to bake the cakes for you, but nothing beats mummy's personal touch. You'll need a mold to create amazing LEGO cupcakes. Getting the right size might be tricky, but it is doable. When you find your preferred sizes of casts, use it to transform your candy melts to LEGO bricks. Then scatter them strategically on your cupcakes.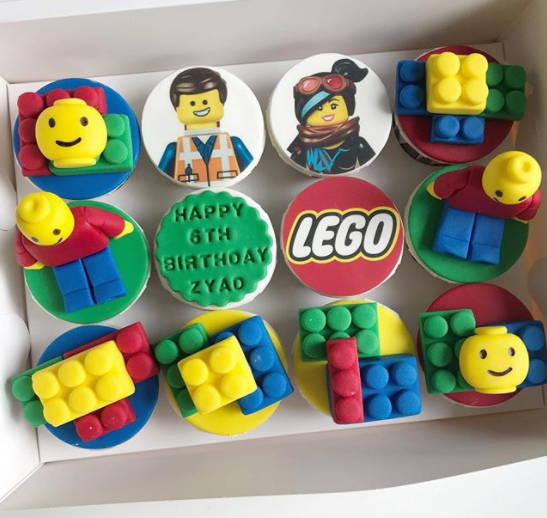 The Fondant cake requires baking experience, but it isn't all that difficult to achieve. To achieve this, bake a regular cake as the base (your kid's favorite flavor), then cover the cake with a thin layer of frosting. Once the frost dries, coat the cake with fondant. Then with your LEGO mold, create a bunch of bricks and line them up around the cake. Note: the molded fondants are easier to handle when they are dry or hardened.

The next step is to create a fondant LEGO character for your cake. You can achieve this with Amazon molds. The LEGO character may come out crooked, but kids don't care about that: They just want to eat their LEGO.

Now to the fun part of the party; games!

There are so many engaging activities to include in your LEGO Birthday party. However, time will not permit us to list all of them. But here are the coolest ones to have in your party if you want to keep the kids engaged from start to finish.

1. LEGO Mini-figure design table

Painting is a fun way to keep kids engaged without stressing them. Aside from the fact that it offers a great deal of fun, it can also bolster intelligence in kids. Besides, what better way to get kids to interact at a social event than to have them color their favorite mini-figures. Another great advantage of the mini-figure coloring activity is that it provides a self-designed portrait that children can take home with them after the party. In this way, anytime they open their mom's refrigerator, they'll remember your child's birthday party. There are many great places to get Coloring pages for "the design your mini-figure" game. So go online and download your favorite ones.

Kids are always excited to play the guessing game. So for your child's birthday, create a game that will allow them to guess the number of LEGO bricks in a jar. Gather a few LEGO bricks and put them in a bottle, then ask the kids to imagine the total blocks in the container. To get everyone interested in the game, offer the winner a reward. In this way, the child who guesses the exact number of bricks in the jar will win a prize. The prize can be something small like sweets or candy, it can even be a slice of cake.

Eggs hunt is a classic game for kids' birthday parties, but it never gets hold. The LEGO hunt game is similar to the Egg hunt, the only difference is that you are hunting for LEGO Bricks, as opposed to hunting for colored eggs. This game is fun because it enthuses children to rely on their instincts to find the bricks. Everyone can participate in the game, even adults. Happy hunting!

4. LEGO Building Challenge
There is no LEGO birthday party without a building challenge. If you are not building or assembling a LEGO Technic set, the party has not started. Believe it or not, most of the kids at your party are there for the chance to build their favorite LEGO sets with their friends. So give them various sizes of LEGO to assemble and watch them have all kinds of fun. You can even make it challenging for the kids by asking them to construct the set within a time frame.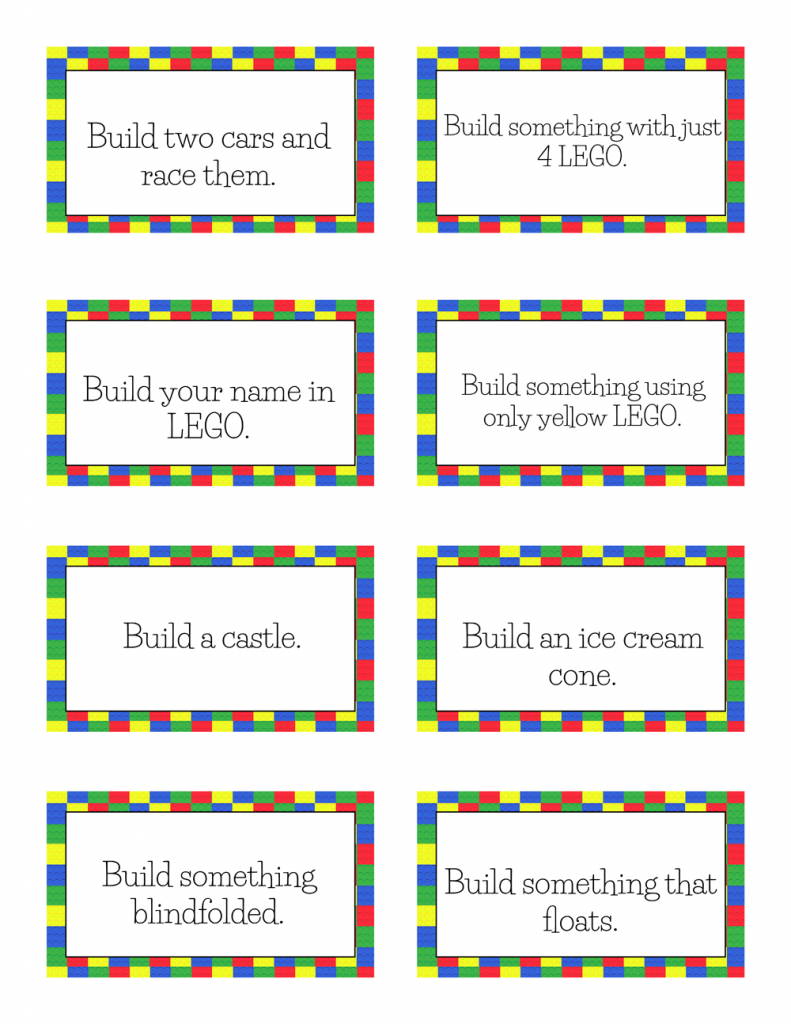 Let creativity lead the way; give each child a bag of LEGO bricks and see what they make. You can also roll out the big LEGO cars and aircraft and have them race against each other.

This activity is not as reasonably priced like the rest. But it is worth every nickel. No doubt, this activity will have people talking about your party for a long, long time. Besides, the LEGO gallery will remain in your home long after the party is over.
To create a whimsical LEGO gallery, you'll need specially designed LEGO lights for your sets. Specially designed lights will make your LEGO sets come alive in your space, regardless of whether it is day or night. All you have to do is to assemble your LEGO technic Sets and install the lights on them. LEGO lights are easy to install, and they are reasonably priced. So you won't have problems creating your own LEGO gallery.


LEGO Birthday parties are relatively cheap to organize, and with the long list of possibilities that they provide, you'll never run out of fun things to do at your party. Don't forget to Whack a LEGO Piñata. Have Fun!

We have the best collections of LEGO lights for your LEGO. Who wouldn't want to beautify their LEGO sets with these creative lights? Virtually no one. Check the amazing collections and contact us. We will love to hear from you.