Holiday gift guide: Police Brick Box
By

Nikita P.
/
November 16, 2020
You should order the Lego gifts you would like for the holidays on time so you wouldn't have problems getting them delivered. This police Brick Box has a 5 out of 5 stars rating. You can get the small parts of this Lego set for 39.99 dollars. It has a decrease quantity of one and an increased quantity of three. I think that's the amount of money you need to pay to get the entire Police Brick Box.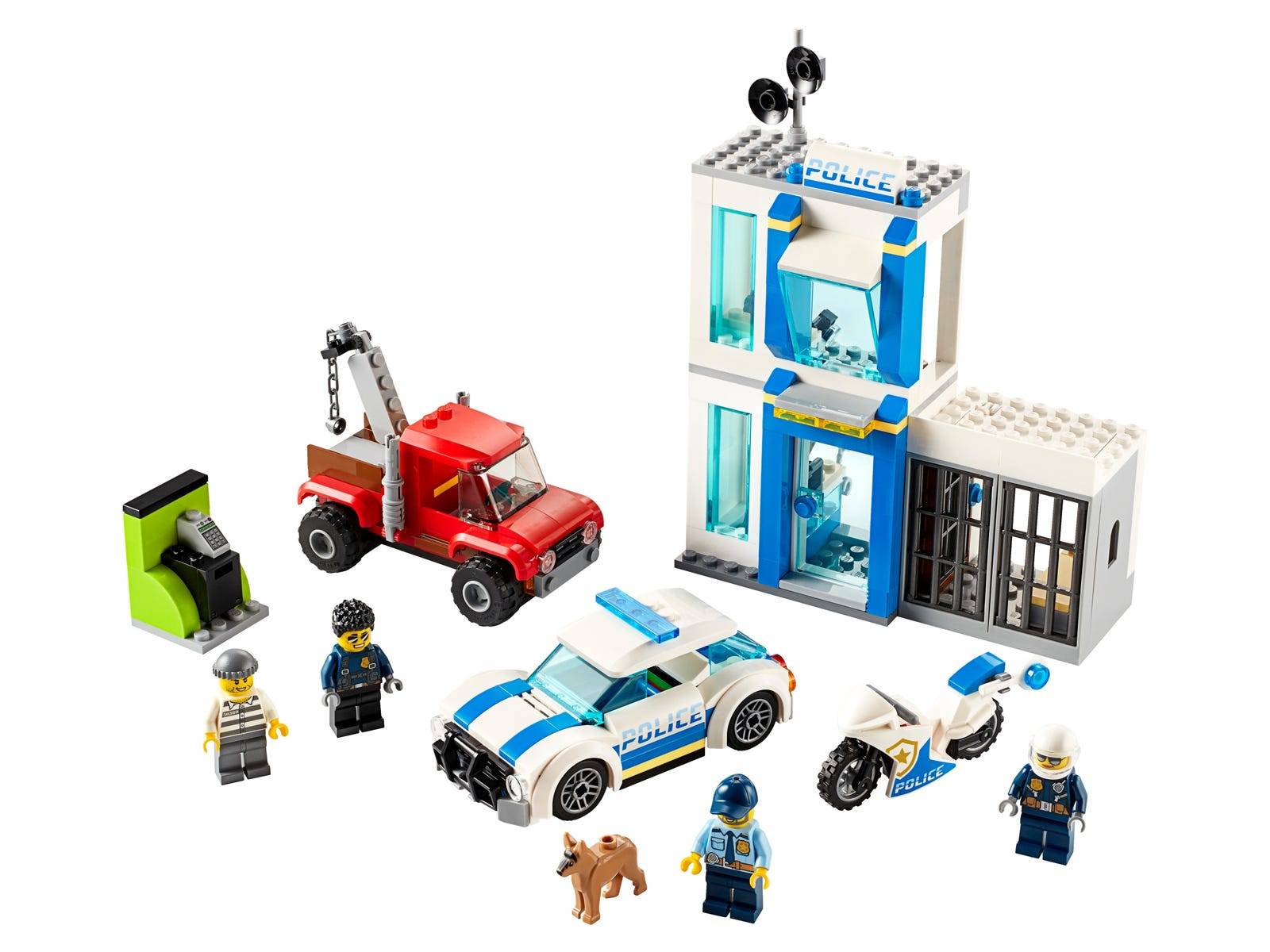 What are the Specifications of this Lego Set
Young kids love this Lego City Brick Box 60270. It looks cool and it has all these kids would need for them to have hours of action-packed play. Thus set has more than one alternative build. These have very simple to get instructions when you want to build them. Young kids usually double the fun cause of the availability of more than one building instruction. The imaginations of your kids can run fully free because they would be helping the TV Series from Lego City like DeTain Duke as he tries to ride the vet rid of those annoying crooks.
This Lego light kit has a butt load of cool properties that your kids would love and enjoy. It has four mini-figures, a jail with a police station, a little toy automated teller machine, cool police vehicles, getaway trucks too. This scene is organized for adventure and action. This is a fun building Lego set for young kids. The Lego City Police is available to create wonderful play and build experience for you and your kids. The vehicles are quite real, there are fun characters and the buildings are detailed. There's an imaginative stimulate, an open-ended play with characters you desire and there's creativity for young kids aged five and up.
You can free the Lego City fun using this police Lego set. This is organized and designed in a brick styled, smart box. This Lego set has more than one build. Both have different structures, characters, and vehicles which all have a creative play scene.
Make your kid's mind creative and avoid bullying behavior with your kids and make them busy with different types of activities.

What Can you Find in the Brick Lego Box?
All your kids need for them to start and embark on this wonderful creative journey. You would see a toy police stationwith a police vehicle. You would also see a jail, you would see the truck the crooks use, an ATM setting, there are four mini-figures including Duke DeTain, who is the TV hero from Lego city.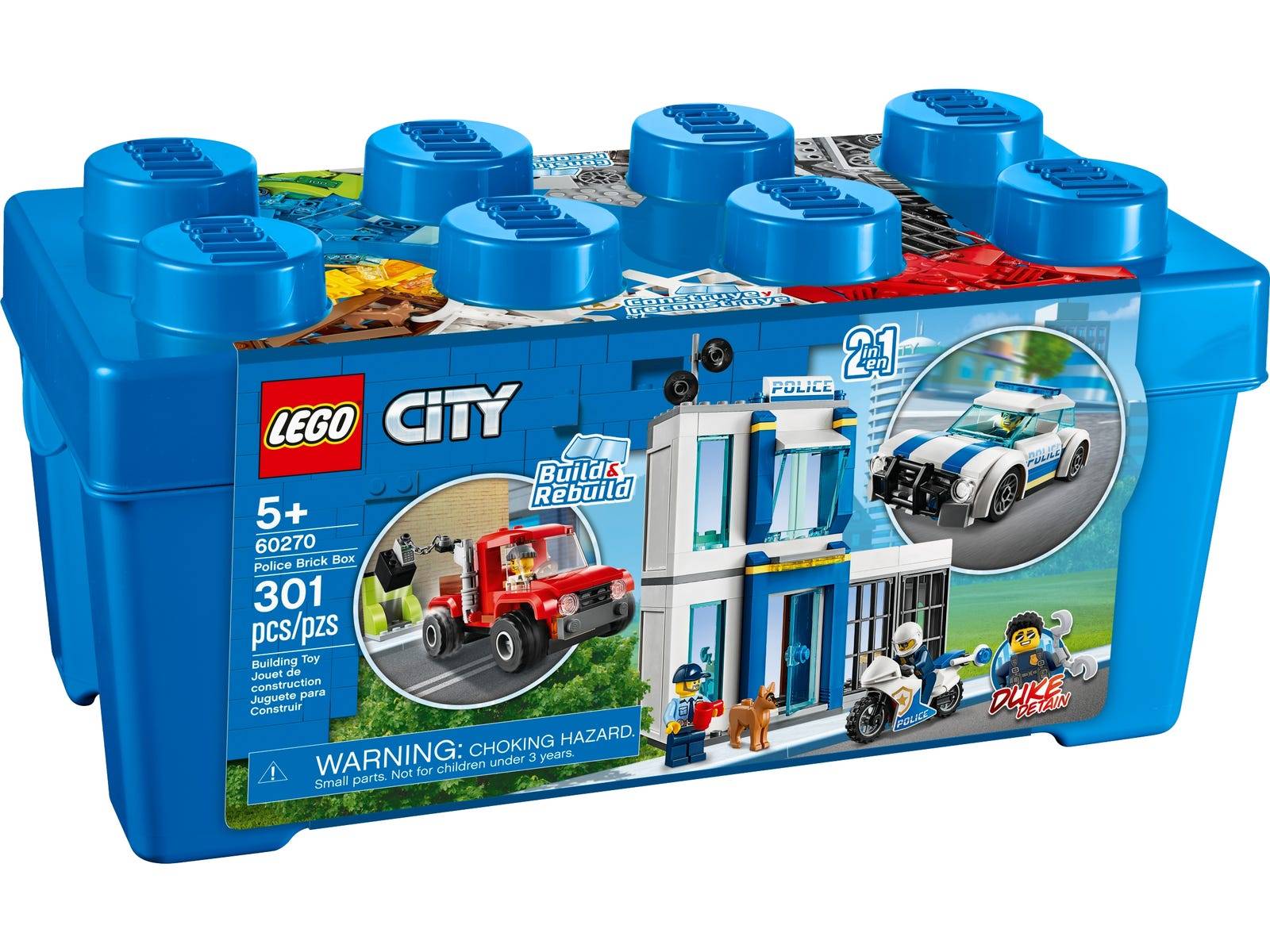 This toy for the police as stated earlier can be organized and arranged in two different ways. These ways help these kids to change the scenario and this way, they get to catch way more fun. These can all be merged with other Lego night mode sets for one to play for a longer period.
This Lego City 60270 Brick Box set can serve as a wonderful present for either Lego Christmas gifts, birthday, or a welcome back from work gift. It should be given to kids aged five and above. Especially kids that love you trucks, action toys, and motorcycles. This requires only very simple skills for building.
After you build this Lego set, the toy police station would measure over eighteen cm high. Fourteen cm wide and five cm deep. For the police truck measures. That is four cm high, eleven cm long, and five cm wide.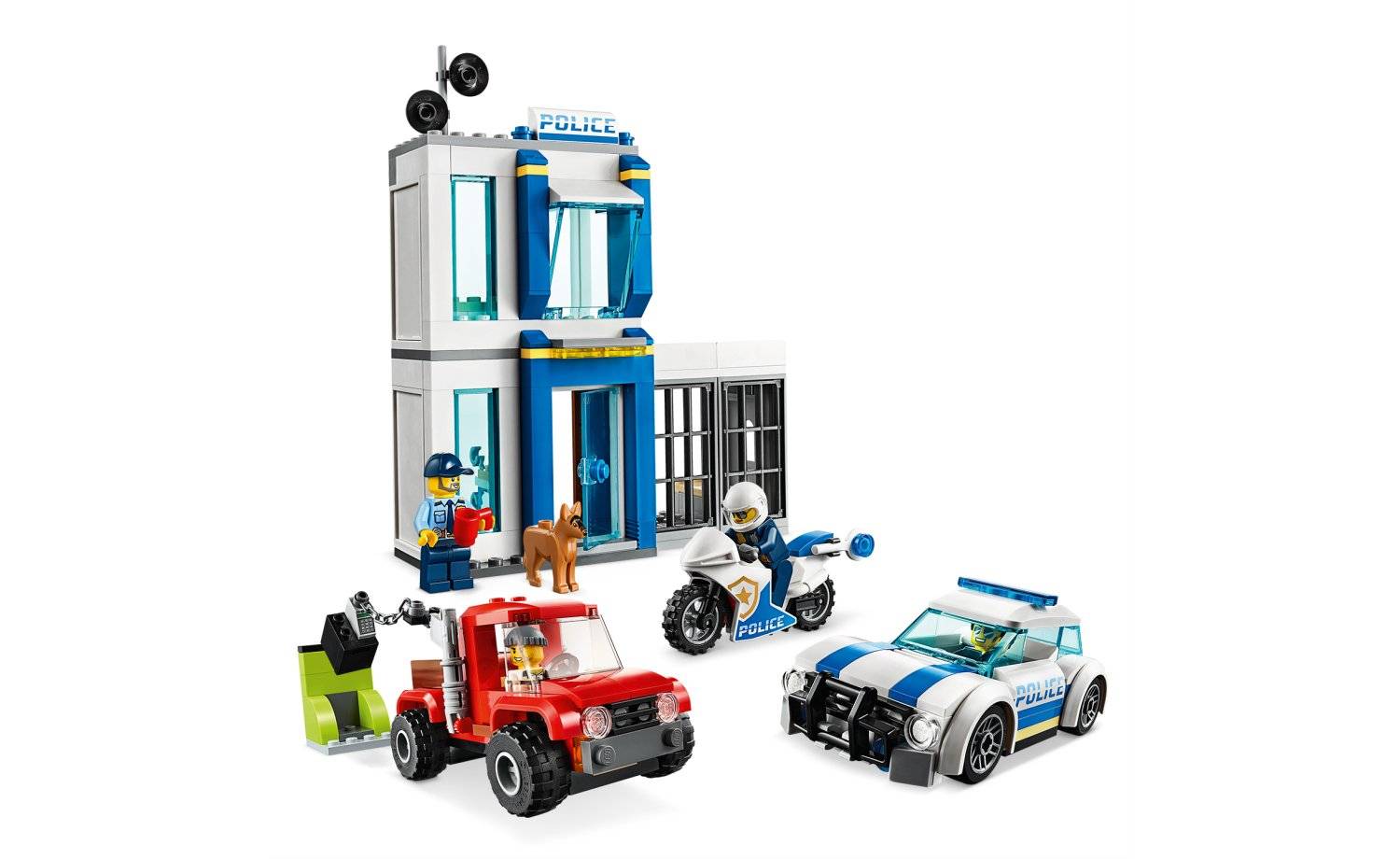 Do I Need to Have Batteries for this Lego Set?
You do not need batteries for this Lego set. It gets its power from young beautiful kids with epic imaginations. So you all can start playing already.
It is quite simple for young kids to start using this Lego led toy inside the brick styled smart box you can find simple to easy instructions to create these two lovely builds. You can simply open up your box and let the best, fastest, and most talented builder win.
This Lego set, possesses great vehicles, real buildings, and characters that you would just adore. They all help going kids to grow confidence and improve their physical skills.
Lego bricks are created using the highest standards in the industry. These all ensure that Lego city toys used to build are connected, compatible, and consistent. And to make sure they all pull apart simply without stress.
These Lego pieces and bricks are put through some simple easy rigorous tests which ensure that all these Lego toys and Lego sets meet all the quality standards and are completely and effectively safe following all international rules and laws.
How can I purchase this Lego Set?
Well, you can purchase this Lego set from retail stores online or from Lego.com. Just go online, search the internet using your favorite search engine, and find Lego.com. On reaching Lego.com, you should search for Police Brick Box. Then when you see the exact specific one you want, like with the color and everything, you simply order it. It is sold for 39.99 dollars. You need to make sure you are older than eighteen before you can purchase this online. If you are not up to eighteen, then get either your elder Sister, Brother, Uncle, Aunty, Mom, or Dad to help you purchase this wonderful Lego set. Then from then you simply wait for your order to come and soon you'll get it at your doorstep.
For those that would like to go to a Lego retail store to purchase this Lego set and our most good selling product islego lamborghini. Make sure you go with
your friends. So when you're at the store shopping for the Lego set you like, you wouldn't be bored or alone. Youask the sales lady or salesman the location of this Lego set you'll like to buy and they would happily direct you to where you can get it. It is easy, it is simple it is without stress.
Are you ready to enjoy your real life cute Lego police brick box? Yeah, I'm sure you are. Enjoy the holidays.!