Lego Reducing the cost of building the Hogwarts Crest
By

Nikita P.
/
March 22, 2021
After looking at the 31201 version of Harry Potter Hogwarts crests and the builds which were created using standard builds. Like several worldwide Lego fans, I wasn't impressed.Being a Ravenclaw, I didn't have much interest in creating the Ravenclaw Crest which the 31201 offered.
I was in the end quite tempted by the complete Hogwarts build. I was also unhappy because I might have needed to purchase about four full Lego sets.
After researching a lot, I wasn't able to get anyone on the internet that worked properly. None was available which could have been made using just three sets. There were aboutnine extra Technic bases too. The reviews always talked about how many spare plates were available in each of the packs. I thought I might just have given it a go. Who knows what would have happened.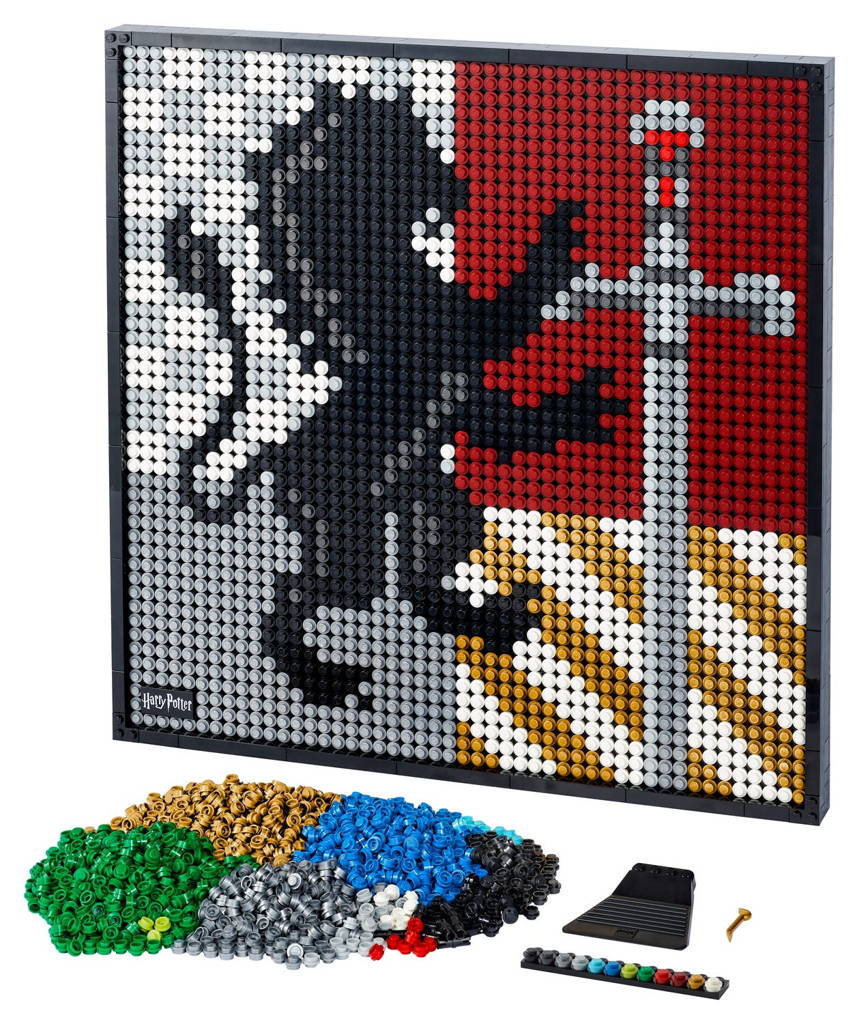 Living in a place like Australia where you've got the retail cost of about a hundred and seventy-nine dollars per Legos set. It is for sales close to a hundred and forty-nine dollarsat places like Walmart. I managed to get them quite cheap for about a hundred and twenty-three dollars for single ones. This would still be a lot of funds if one wanted to purchase about four. This is a great way to save moneythough.
Still, remaining a Ravenclaw, I started building the lower right corner of the Lego Crest. I just had only a Lego set opened. I only wanted to look at how close it was to finish gettinga single one of the four sets. One could think it was easy, and one could with haste finish it. Remember, this expects you to have about four times the stud numbers in every color. You might not be so sure. In the end, youcould get quite close to having about ten missing studs.

Here I suggest you get all of your colors separated clearly. It isn't that difficult to get the Grey ones confused. Look at setups available online. You'll need to have yourcomputer or your tablet handy. There are instructions available on the sets which have got the standard build instead of the other four x build for sets.
You could then build Slytherin and Gryffindor.
After you finish building Slytherin, you might start running out of color studs.
This is the weird part. Building the quarter of the set, like the fourth one, Hufflepuff. You'll notice some colors you knew you had so much of and some you knew would get finishedvery fast. One of the first ones to do this would be the 16 x 16 plates which were almost complete. Going further and further, you'll notice more of the squares getting blank.

After building all I could, one has to look at the complete amount of studs that were remaining. There was quite a lot. After opening lots of Dark Redbags. If you want to do this, you should keep about two of your three bags sealed right.
The interesting and fun part of this is the list you need to have if you want to indulge in all of this by yourself.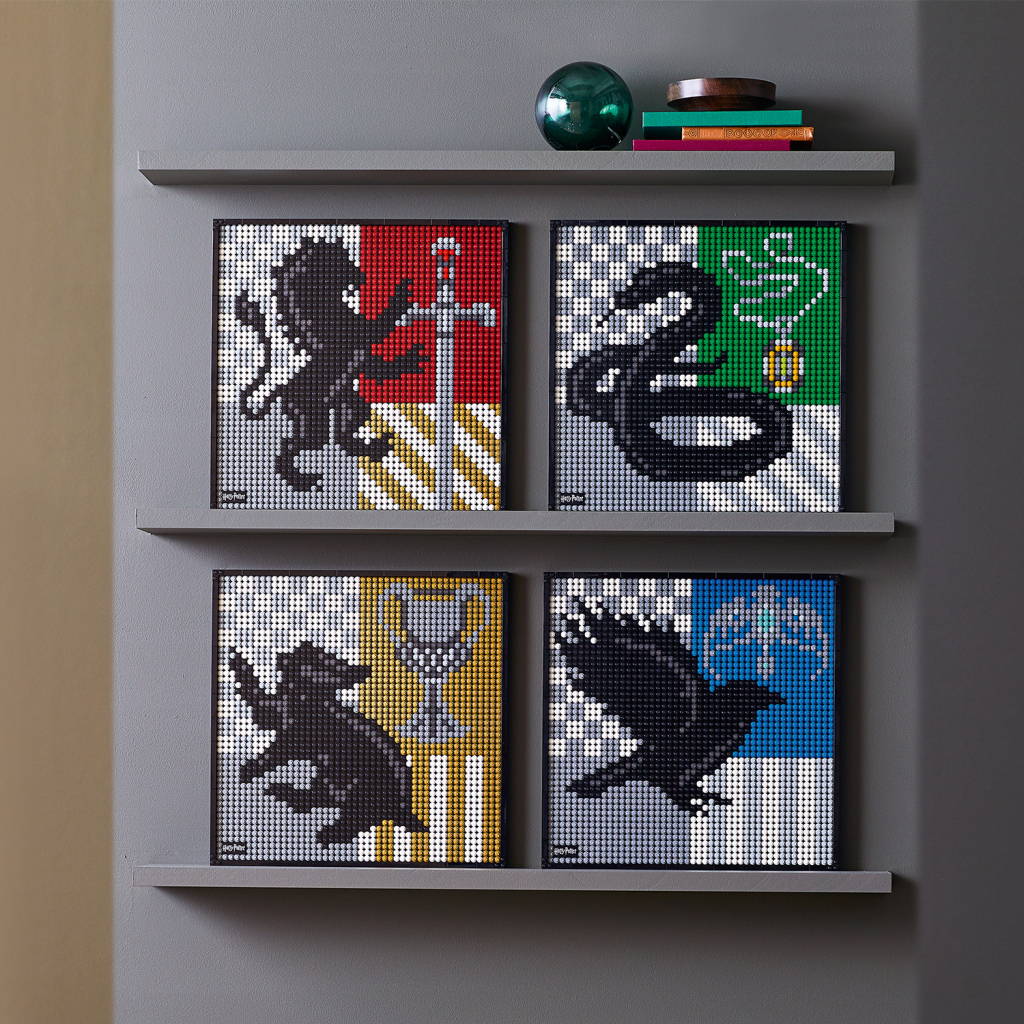 You would need a 3 x 31201 Hogwarts Harry Potter Crests
Then a 9 x 6302092, using BRICK 4/3, and then 16X16 W/ 4.85 HOLE, don't forget the design: 65803, also using color: Black. Then you'll also need 92 x 614126 which has itsround plate that has a design 6141, with the color: Black.
Then you'll also need a 90 x 6038201 plate which has a 1X1 ROUND, with design: 6141, and color: Titanium Metallic.
You could need a 364 x 4633691 plate which has a 1X1 ROUND, using design: 6141, and color: Silver Metallic. All of these are necessary to build your Hogwarts Crest you know.
Let's not forget. You'll need 181 x 4211525 which's a ROUND PLATE with size 1X1, and then a design: 6141, with colo: Medium Stone Grey.
Almost in the end don't worry. You'll also need a 4 x 614121 which would serve as your ROUND PLATE 1X1, then a design: 6141, with color: Bright Red. And to finish off, you'llneed a 30 x 4121715 which would serve as the peg w connector with design: 2780, and the color: Black.
You might go through some issues trying to buy these. You should order them online. You should also add some extra braces to the set. You could get some dark Grey Blue and black plateswith sizes 2 x 6. You could get other colors. You could also add about twenty-five 4 x 4 plates on every corner for extra bracing.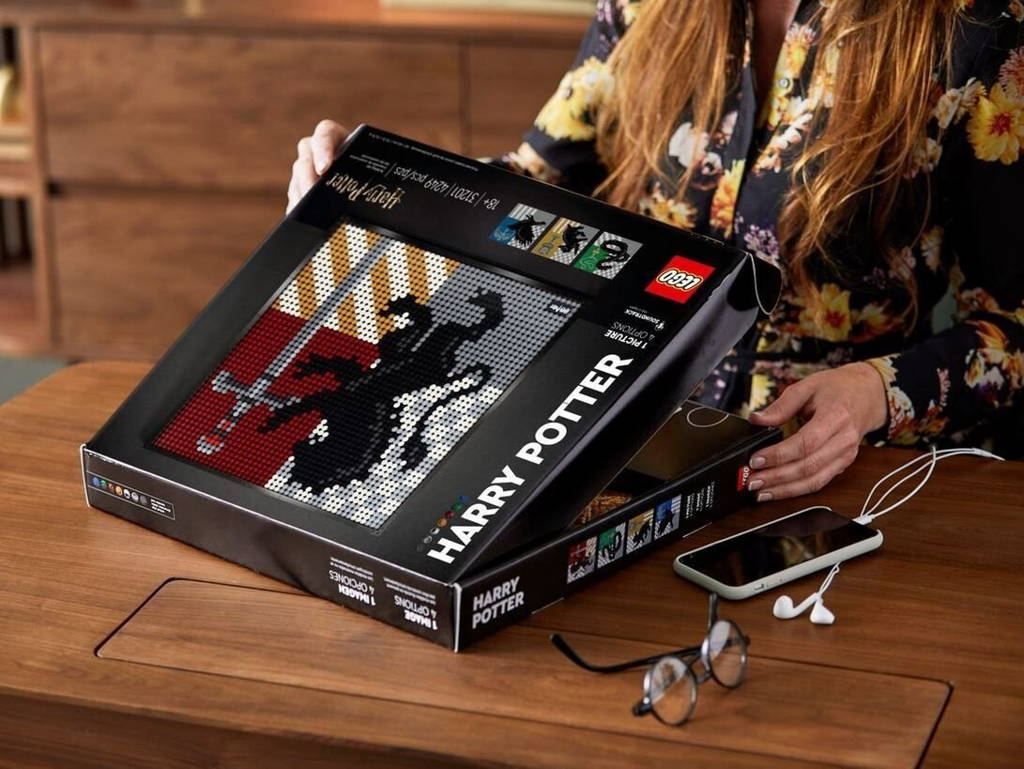 The price of these things vary. It all depends on the location of your apartment. These additional parts include posting in two separate orders. These could cost you about twenty-eightdollars for your studs. There are also forty-five dollars for your Technic bases. These would be about half of what you might have typically paid if you could have gotten another Lego set.
In the end, I believe it's worth the stress. It might have been a little bit simpler if you had all the extra pieces you needed. This would help you at least get some of the HogwartsCrest you desire a little bit cheaper than purchasing four outright Lego sets. You should be prepared for this to take some hours. There are about nine thousand two hundred studs. Plus all the framing you'll need todo. Make sure you spread this out over some days so your beautiful thumbs could relax after all this stress.
My thoughts on reducing the costs of building the Hogwarts Crest
I feel if you follow the guide given in this article, the costs you'll need to pay on building your very own Hogwarts Crest would be reduced to an affordable price. Look at allthe necessities and tell us what you think in the comment section. Bye for now.