Celebrity LEGO fans around the world
By

Nikita P.
/
May 15, 2020
LEGO has been around for a long time, and many of us grew up liking them. I, for one, coupled a lot of bricks as a kid, and still do the same as an adult. I am a vibrant member of Adult Fans of LEGO, and I love to keep abreast of what is happening in that universe.


Like almost everything on earth, we have celebrities who fancy LEGOs. Many of these stars grew up around bricks and minifigures, and have no choice but to feel nostalgic around them. Many of these celebrities have ended up being immortalized in an official LEGO Minifigure. This is so awesome, and I hope that one day, I would be honored in such a manner. In the LEGO universe, this is one of the best things that can ever befall you. You could pose around with your Minifigures and your fans could do the same too. For those of us that do not have an official Minifigure made by LEGO to honor us, we have to make do with those build your Minifigure projects that are available.

Some people might feel that creating minifigures of someone that is already popular may do little or nothing to such a person. A fan of LEGO, no matter how popular he or she is, will jump to the moon in happiness if LEGO decides to churn out a Minifigure to immortalize him or her. I can tell you that for sure. I know I would be.

Some may feel that the stars may not need the brand image of LEGO because of how popular they are or because they have their names on the Hollywood Walk of Fame, but that is not the case. If you take a look at the different celebrities with their Minifigures taking a picture, you would see how excited they are.

Now, let us look at some celebrity fans of LEGOs. Your favorite star might be amongst the list. Fasten your seatbelt and take a ride with us.

If you have watched Guardians of the Galaxy, there is a great chance that you know of this goddess? She is a Korean-French-Russian beauty that also doubles as a model. She played the role of Mantis in the aforementioned movie. I had no choice but to fall in love with her when I watched the Guardians of the Galaxy 2.

Pom Klementieff is one lady that can't be taken for granted and she showed that in Avengers: Infinity War and Avengers: End Game, where she also acted as the Mantis.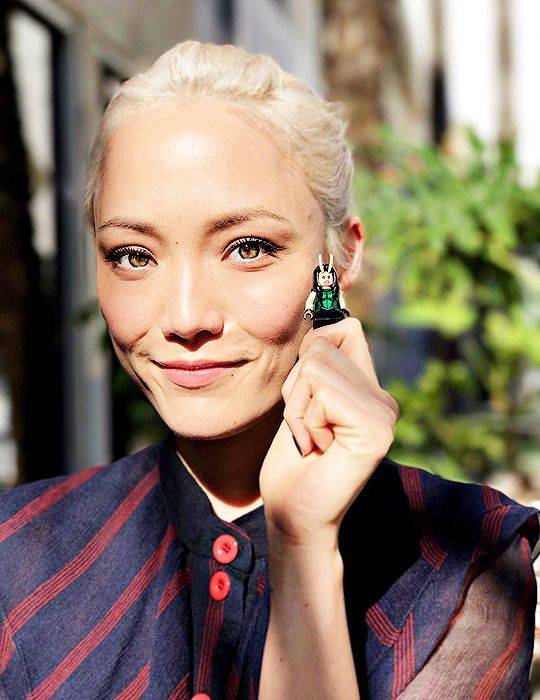 If you watched any of the aforementioned movies, there is a great chance that you may have fallen in love with her role in those movies.

To celebrate her birthday, a Minifigure of her was made by LEGO and sent to her. Well, the LEGO team was nice to send her this and they ended up promoting their brand too. This was an awesome gift for the birthday girl and she made it known on her Twitter account.

It was also sent on the day that #GotGVol2 was expected to open in the United States. Can we appreciate an awesome celebrity fan of LEGO? If a goddess like that can be a fan, who am I not to be an adult fan of LEGO?

This is another celebrity adult fan of LEGO. Well, we wouldn't have expected otherwise. We expect that anyone that acted in an elite movie like Star Wars should be a fan of the bricks and Minifigures. What better way can they show their love for the movement? There is hardly any fan of Star Wars that does not fancy the bricks world. There are a lot of LEGO sets made for the Star Wars fan. We could fill this article with the sets if we decide to list them and talk about them.

Mark Hamill decided to make a cool video that indirectly promotes his Minifigure. I don't know if he made it for promotional purposes, but it was fun to watch. In the video, he was talking to LEGO Luke Skywalker. To me, if it truly was a marketing stunt, then he is a genius because many people enjoyed the video. The video can be seen on Star Wars UK's Twitter Page. The video garnered a lot of likes from people around.

For one, I won't mind them creating more videos like that for us.

Can we burst your bubble with a fact that you properly do not know?

At the time of writing this piece, Mark Hamill had the highest number of Minifigures that had been made to a character he acted. His character, Luke Skywalker earned me many of these mini-figures, if not all. Like I earlier mentioned, there are a lot of Star Wars LEGO sets in existence. What is a LEGO set without Luke Skywalker Minifigure? Absolutely nothing. This list won't have been complete if we didn't add Mark Hamill.

Have you watched the X-Files? There is a great chance that the answer was yes. A lot of us grew up watching that series. The different episodes blew my mind with a lot of strange things happening around. Sometimes, they scared me as a kid. I have binge-watched it on multiple occasions ad an adult, and I do not regret falling for this series as a kid.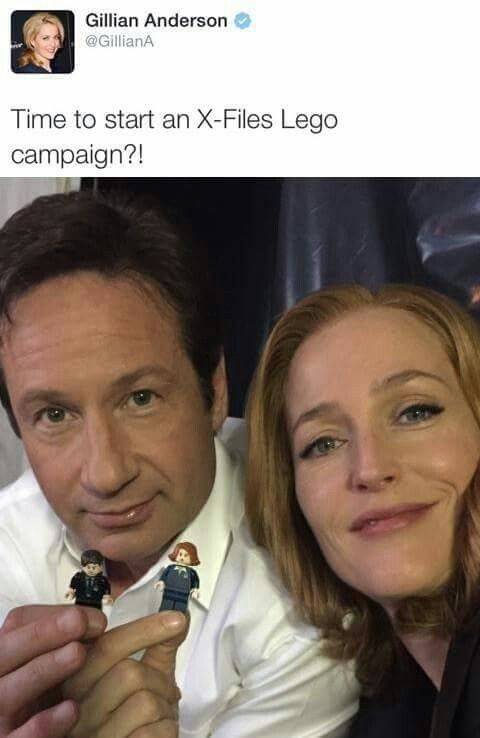 David Duchovny acted as Fox Mulder, the partner to Scully. We loved every episode as they uncovered strange things. As a kid, I thought they would end up together in real life. I guess it was merely an infantile dream. A picture of Scully and Mulder were uploaded on Gillian Anderson's Twitter account, holding onto their Minifigures

Immediately you hear Mulder, your mind would instantly go to Scully. This Science Fiction Alien Drama characters made our days when we were kids. The series, X-Files, was shown regularly in the 90s.

The Minifigures that were sent to the duo are not the official minifigures. They are merely the custom minifigures that were made by a fan of LEGO and Star Wars, Brent Waller. He sent it to the duo to promote his LEGO IDEAS submission that was previously ignored.

The custom Minifigures interested Gillian Anderson so much that she decided to take a picture with David, while the latter held onto both minifigures.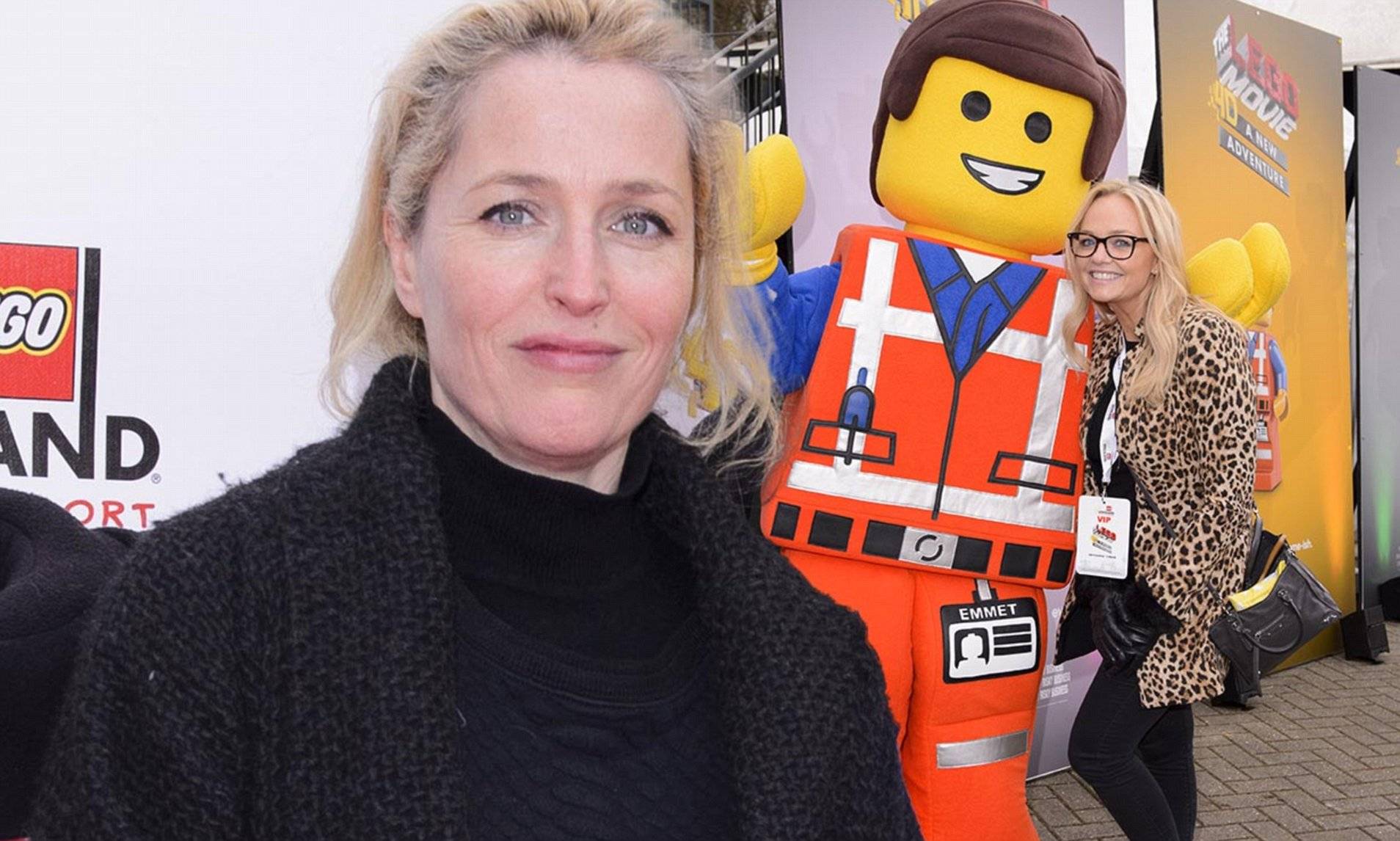 You can check out the entire story surround Brent Waller and his submission and why it failed initially. With the popularity that came from the custom minifigures that he made and sent to Gillian, he decided to resubmit. Luckily for him, it was approved.

This means that it may come out in the future as an official LEGO Minifigure. If it does, I will be among the first to get one. I hope they come out as a pair.

You can find out more by going to the LEGO IDEAS page.

Well, if you have watched Shaun of the Dead, there is a great chance that you may know Simon Pegg. He acted the character of Shaun. It was an interesting movie, to be truthful.

It was nice to find out that this Hollywood A-lister is a fan of LEGOs. Can we say that the LEGO universe is awesome and has great members?

This Minifigure is not an official LEGO Minifigure yet. We hope that something is done about that in the future. It was BrickArms, a custom brick toy company that decided to create it. If you are in love with custom bricks, minifigures, and so on, there is a great chance that you may know of BrickArms. It was created by Will Chapman, and he currently runs it.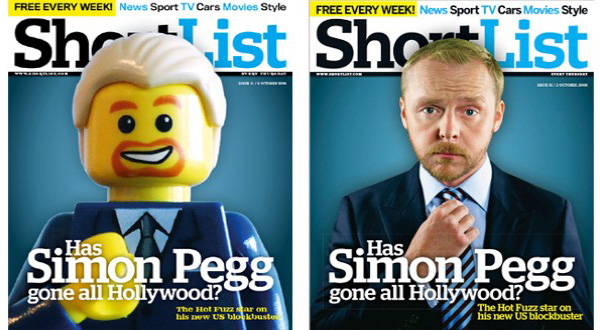 When he created the Minifigure, Simon took notice of the character that he had acted in the movie and decided that he needed to have one.

If you are wondering how you can get the Minifigure, you should consider contacting BrickArms. Any fan of LEGO and Simon should consider getting it.

Well, will this list be complete if we ignore Matthew Perry? When the LEGO Friends Central Perk Set came out, he was excited to have a mini figure made of him, and he made this known on his Twitter account.

He was one of the first persons to have access to the set before it even hit the shelves. Well, it is a perk of being a star and having a Minifigure made of you. His character was not the only Minifigure in the set. Other cast members of the popular series were made into Minifigures too, but he seemed to be the one that fancied it the most. Like always, he had to mention that his character, Chandler seemed to be the finest. Knowing who Matthew Perry is, there is a great chance that there would be a picture of him with it in his bedroom.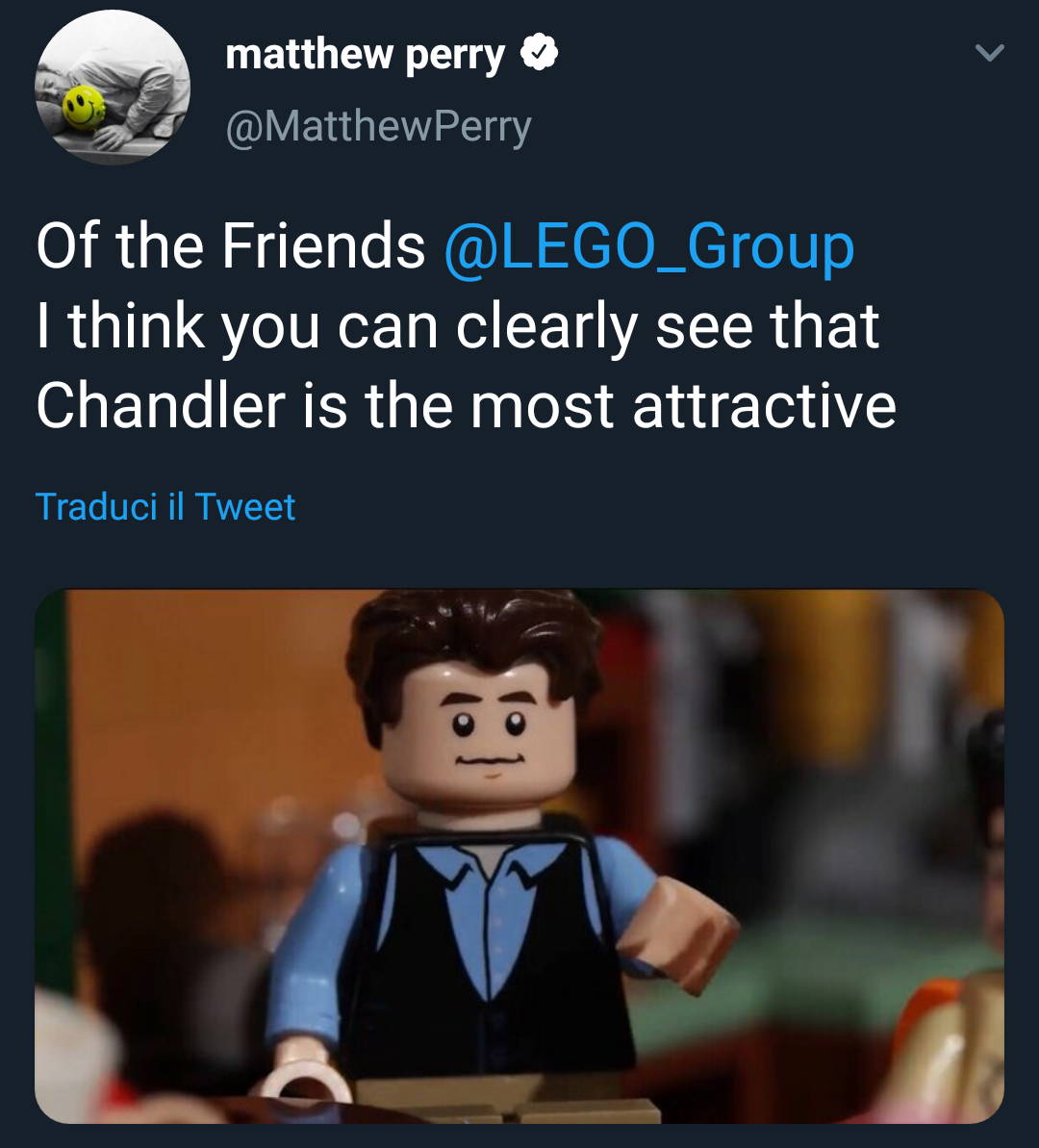 He also made a second tweet, where he stated that he had built the set and he made himself to look like Batman. If you have watched a number of Perry's movies, you will realize that he loves Batman a lot.

If you don't know Jason Momoa, what rock are you living under? This is one of the most handsome actors in existence. He is one that has made many humans drool. He played the character of Aquaman and decided to upload a video on his Twitter page, where he promoted The Lego DC Super-Villians LEGO.

The game was expected to launch during that time, and Jason decided to create a snippet for it.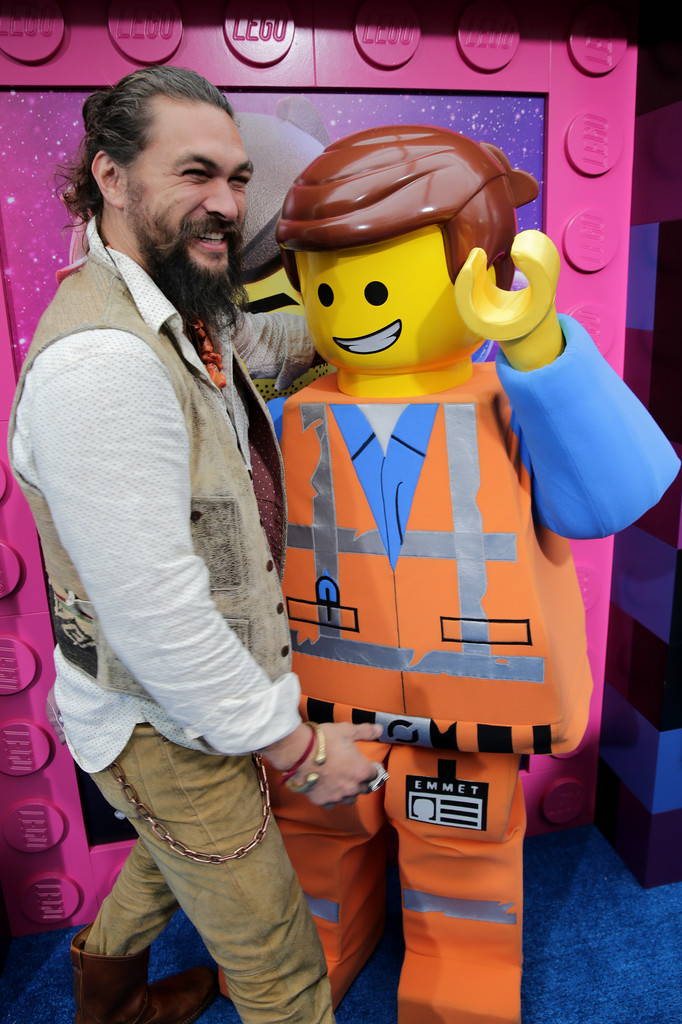 Instead of using the generic version of LEGO Aquaman minifigure, Jason Momoa decided to play himself in this snippet. You should consider downloading the game. If you love Aquaman and LEGO, you will love it.

This is one popular actor that we have grown to love. The characters that he has acted are loveable. He is one of the numerous actors that bear Chris in Hollywood, but he is my favorite. Many of his characters have been made into Minifigures, hence, it won't surprise you that he is a celebrity fan of LEGO.

In the LEGO movies, he has the Minifigure of Emmet Brickowski. If you have watched The Guardians of the Galaxy, you should know of his existence. He acted as Star-Lord, and there is a LEGO Minifigure to commemorate that.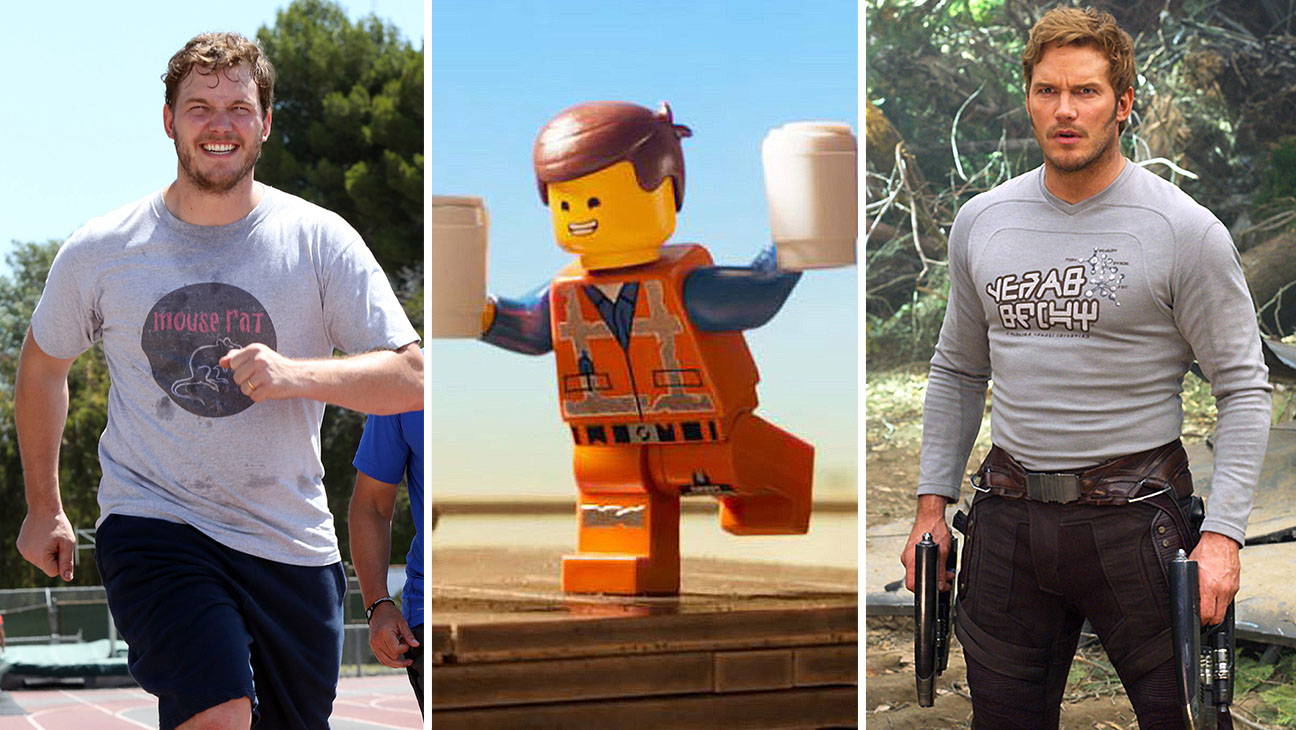 If you have watched Jurassic World, you should know him as Owen Grady. There is a Minifigure to commemorate that too.

He also played the part of Rex Dangervest in The LEGO Movie 2.

Can you see why we have no choice but to place him on this list?

Chris is someone that is not shy to play with his mini figures and upload the videos on the internet. If we said that he was the greatest celebrity fan of LEGO, we won't be lying.


If you doubt us, go on his Twitter page, you will see a lot of videos of him playing with his minifigures. If we start tooting Chris Pratt's horn, there is a great chance that we won't stop any time soon. I can tell you that for sure.
Another fan of LEGO is Kevin Layne. LEGO decided to create an official mini-figure of Kevin's character in Star Wars: The Last Jedi. Like we earlier mentioned, there are a lot of Star Wars LEGO sets and one of them is dedicated to the Star Wars: The Last Jedi movie.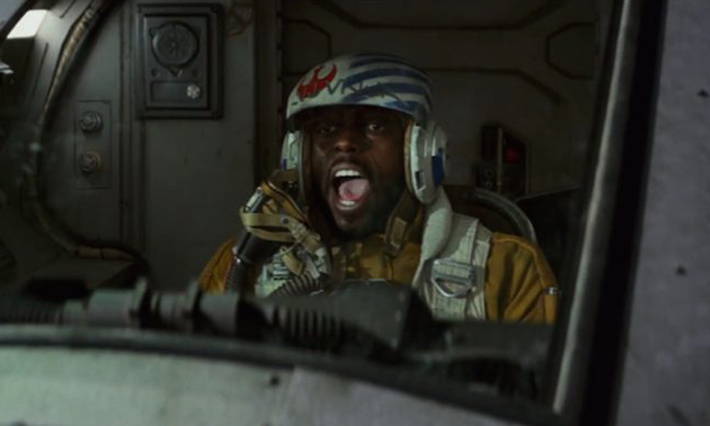 If you have watched that movie, there is a great chance that you know of his character, Finch Dallow. He was an important element in the movie. Kevin is also one actor that is not scared to show his love for LEGO sets, especially his Minifigure. He uploaded a video of himself opening his set on Twitter. You can go and check him out.

Well, LEGO decided to make minifigures for the major characters in the Hobbit franchise. We don't know how they got the actors to dress up in their full custom and makeup and take pictures with their individual minifigures, but it was awesome.

Can we say that the team that handled this was awesome? It got many people talking. Fans of the Hobbit couldn't wait to get their hands on the minifigures.

We know that they put in a lot of time getting dressed, having their makeup done, and all gathering together to take a picture with their individual minifigures. Kudos to the LEGO team.

If you are a fan of LEGO and The Hobbit Franchise, and you don't have our favorite minifigures from the movie, what are you doing? Some of the characters that took a picture are:

Nori minifigure was held by Ned Brophy.

Oin minifigure was held by John Callen.
Ori and Dori minifigures were held by dam Brown and Mark Hadlow.
Gloin minifigure was held by Peter Hambleton.
Bifur minifigure was held by William Kircher.
Ori minifigure was held by Adam Brown.
Fili minifigure was held by Dean O'Gorman.
Thorin minifigure was held by Richard Armitage.
Gandalf minifigure was held by Ian McKellen.
Bilbo minifigure was held by Martin Freeman.

The picture of Martin Freeman holding his Bilbo minifigure broke the internet and was retweeted a lot and loved to the extent that it can be seen at the end of the movie, The Hobbit – The Battle of the Five Armies. Did you notice it? Stream the movie and you will see it there. Instead of using the minifigure in the movie, they photoshopped in an acorn.

When you read the name, were you surprised? Do not be. Britney stated on her social media pages that she has fallen in love with the bricks and minifigures world. Who would blame her? This beautiful musician is also a parent of two kids. If you have kids, there is a great chance that you will fall in love with LEGOs because you will spend a lot of your time helping your kids to couple the bricks together.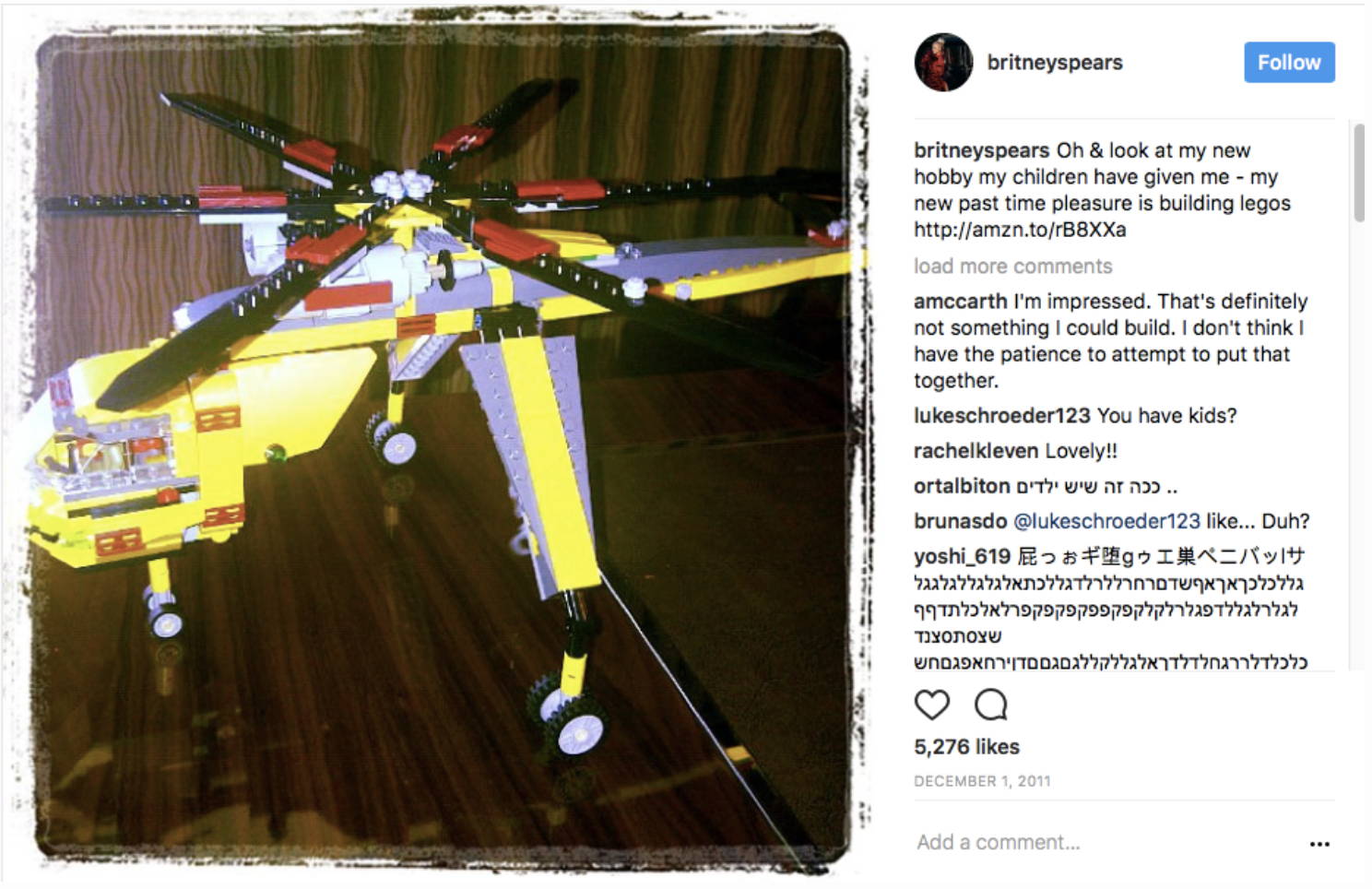 Britney Spears came on Twitter and showed us the awesome LEGO helicopter that she and her two kids built together. It was amazing to the eyes.

We won't be surprised if her kids pitched in too. Well, she is capable of doing the heavy lifting herself.

According to her Twitter post, it is a new found hobby that her lovely kids had bestowed on her. Her post went on to state that she has fallen in love with building bricks. Who would blame her? When you start building LEGO sets, you will have no choice but to fall in love with the bricks.

This list won't be complete if we didn't add David Beckham. David is one footballer that a lot of us loved watching on the field. We loved playing with him on PS games and other football games.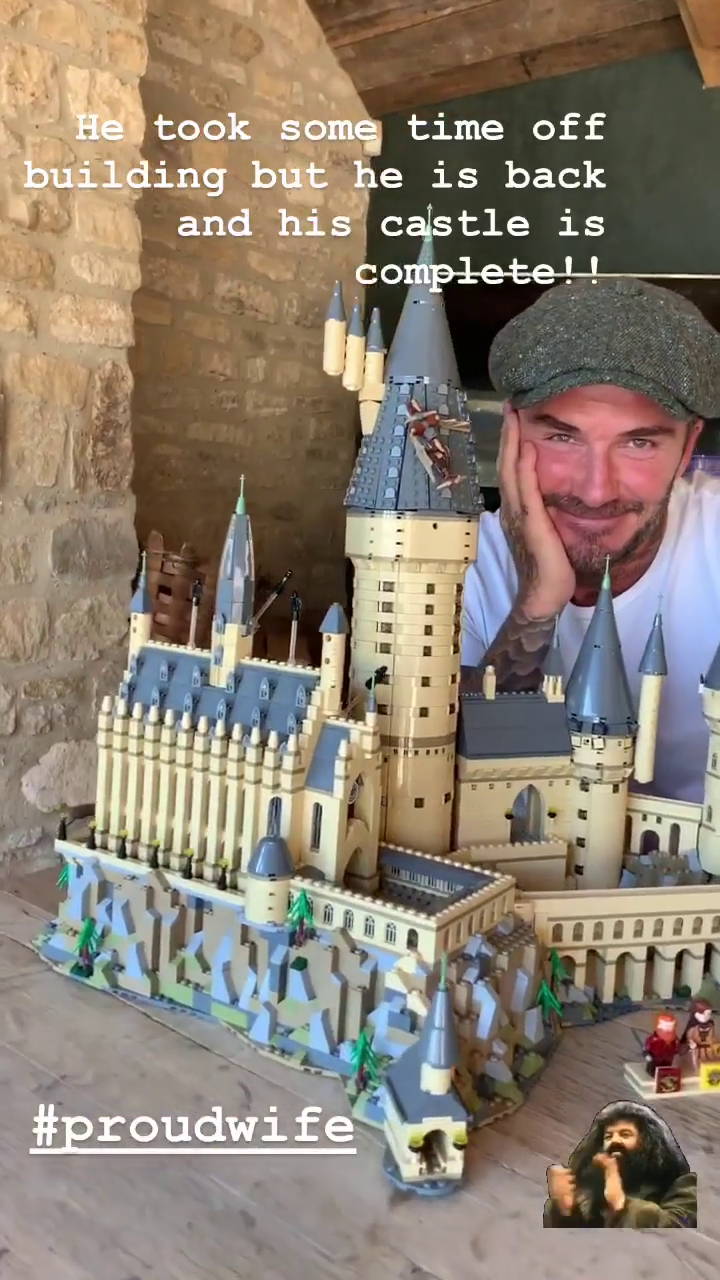 When on the field, he was a great player and the same can be said outside the field. This retired footballer told us that when he was once injured and had to recuperate, he spent his time, building a 5,922 piece LEGO set. According to him, he loved doing this. This incident occurred in Milan, where he had no choice but to relax. According to him, he stumbled on the Taj Mahal LEGO set online. He decided to buy it and couple the pieces together.
Well, Brad Pitt is a celebrity fan of LEGOs, though it was revealed by a close source. According to the source, Brad loved to build the pieces with his kids. Well, like earlier mentioned, if you start building the pieces with your kids, you will end up loving it.

According to rumors, he loves to make architectural pieces with his kids using the bricks. He likes to design different buildings, especially those that he owns. His then-wife felt that it was awesome.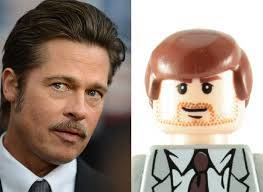 Some news has it that he uses the bricks to deal with stress. It is no news that we are all stressed, and need an outlet to remove the stress. I love doing it too with LEGOs. If we should believe what the news is telling us, it may mean that Brad Pitt loved the brick world as a kid. Many of us grew up playing with LEGOs and couldn't shake it off as adults.

If there are a lot of celebrities that love LEGOs and are proud it, why are you not?

There is hardly anyone that doesn't know of Terry Crews. He acted in the popular series, 'Everybody Hates Chris'. If you have not watched that series, you must see 'Brooklyn Nine-Nine'. He also acted in the series, 'Brooklyn 99', where he played a loving police officer.

Anyway, if you have not watched that, then you must have watched the hit comedy, 'White Chicks'.

The ripped actor is not one to shy away from his love of LEGO, and he makes that known on his social media page. He once showed us his TIE/Ln Starfighter. According to him, it was an achievement worth sharing.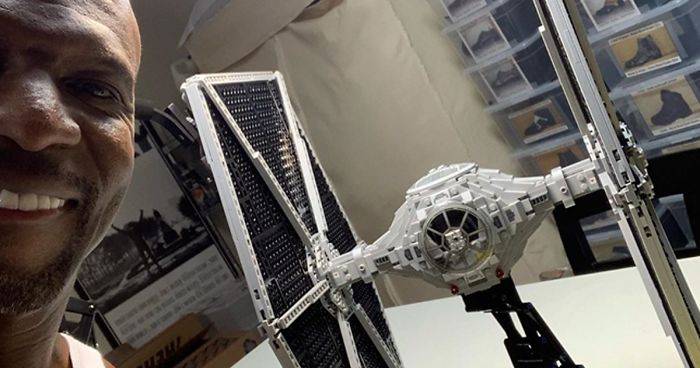 When he posted his Instagram post about this, he said that building the piece taught him a lot of things. He used the pieces and the building process to talk much about how life walks and how we need to keep building and building until we succeed.

Can we say this list is complete, if we didn't add Hamish Blake? The answer is no. He doubles as the host of 'LEGO Masters Australia'.

Some feel that LEGO is merely a brand new thing that Hamish fell in love with. Hamish has been a fan for a long time, and he has documented this on his social media page. One time, he made a post of him and his son at a LEGO Store.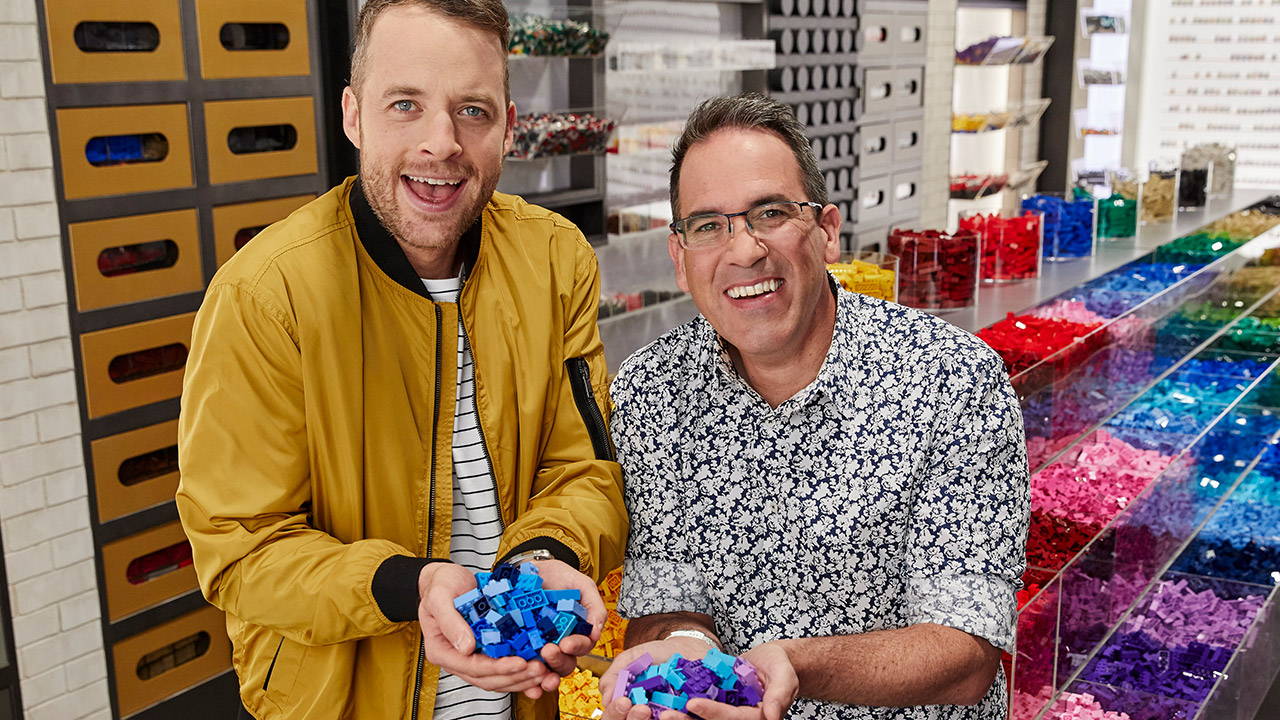 To show that he loved the brick world, his wife gave him a custom LEGO mosaic portrait as a birthday gift. What more can show that this is a superfan of the LEGO world? His son is also a fan of the brick world. Hopefully, he would grow into a celebrity fan of LEGO like his father.

Have you watched Pitch Perfect? There is a great chance that you know of Anna Kendrick. This actress recently found out that she has fallen in love with the brick world. She made this known on social media. According to her, it was the quarantine period that made her fall in love with bricks. She decided to try her hands on building LEGOs. She decided to go for the big builds like the Millenium Falcon. According to her, this was the first thing she built. If you know the Millenium Falcon, you will know that it is a big and complex build.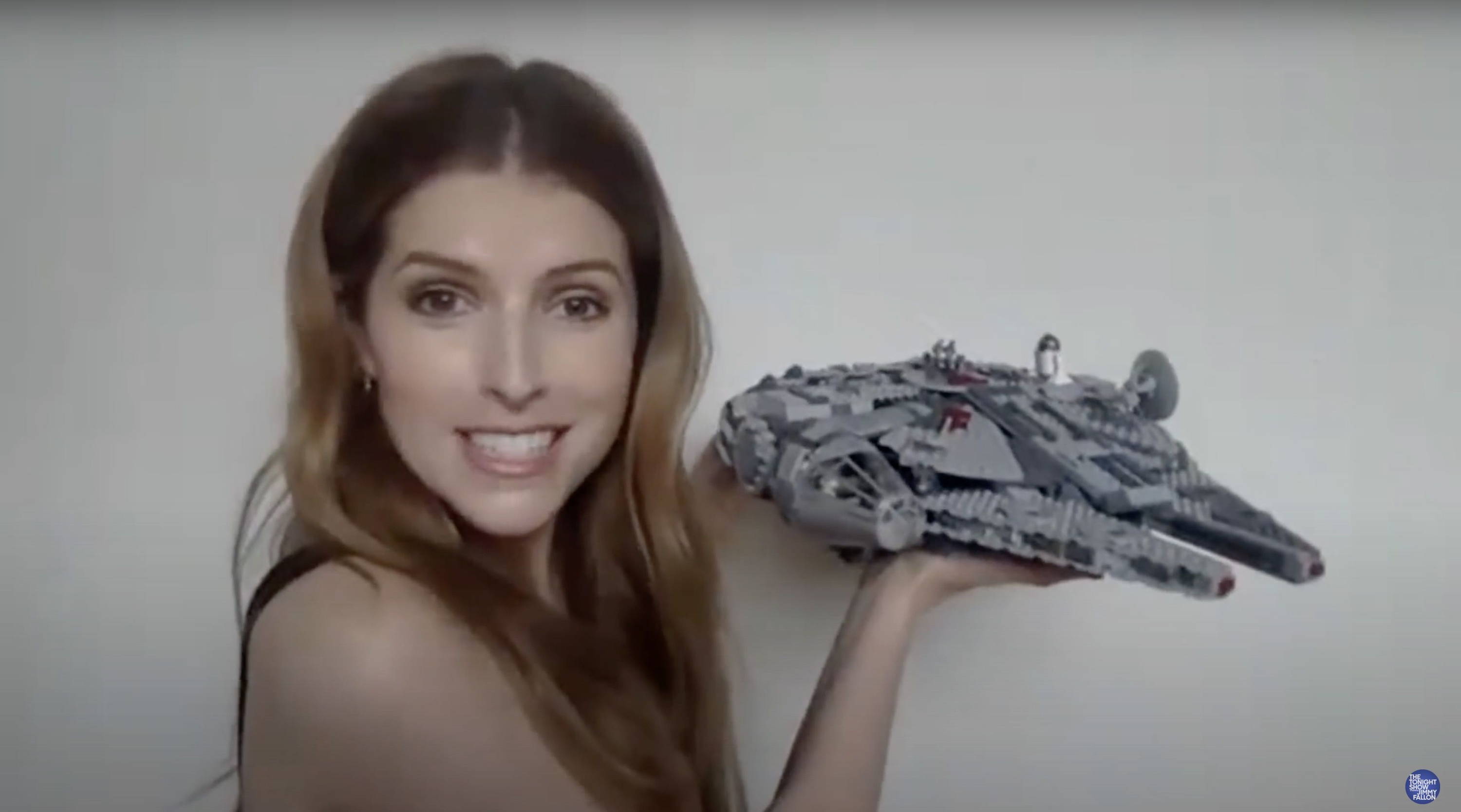 She went on to state that she intends to take the set apart and gift the pieces to someone else that may want it. She feels that in the future she may end up creating shelves where she can showcase what she has built.

She indirectly hinted that LEGO is for kids. Well, we can't get annoyed because she is merely a new builder. We know that as time goes on, she will fall hopelessly in love with the bricks and would want to build them daily.

Have you watched Harry Potter? Is that even a question that I should be asking? There is hardly any LEGO fan that hasn't seen every movie in the Harry Potter Franchise. Many of them are Potterheads and always snatch up any set made with that movie in mind. Daniel Radcliffe acted in Harry Potter.

Well, in this isolation, Daniel has stated that he has been building different sets with his girlfriend. One of the sets that he has completed is the 3200-piece Jurassic Park set.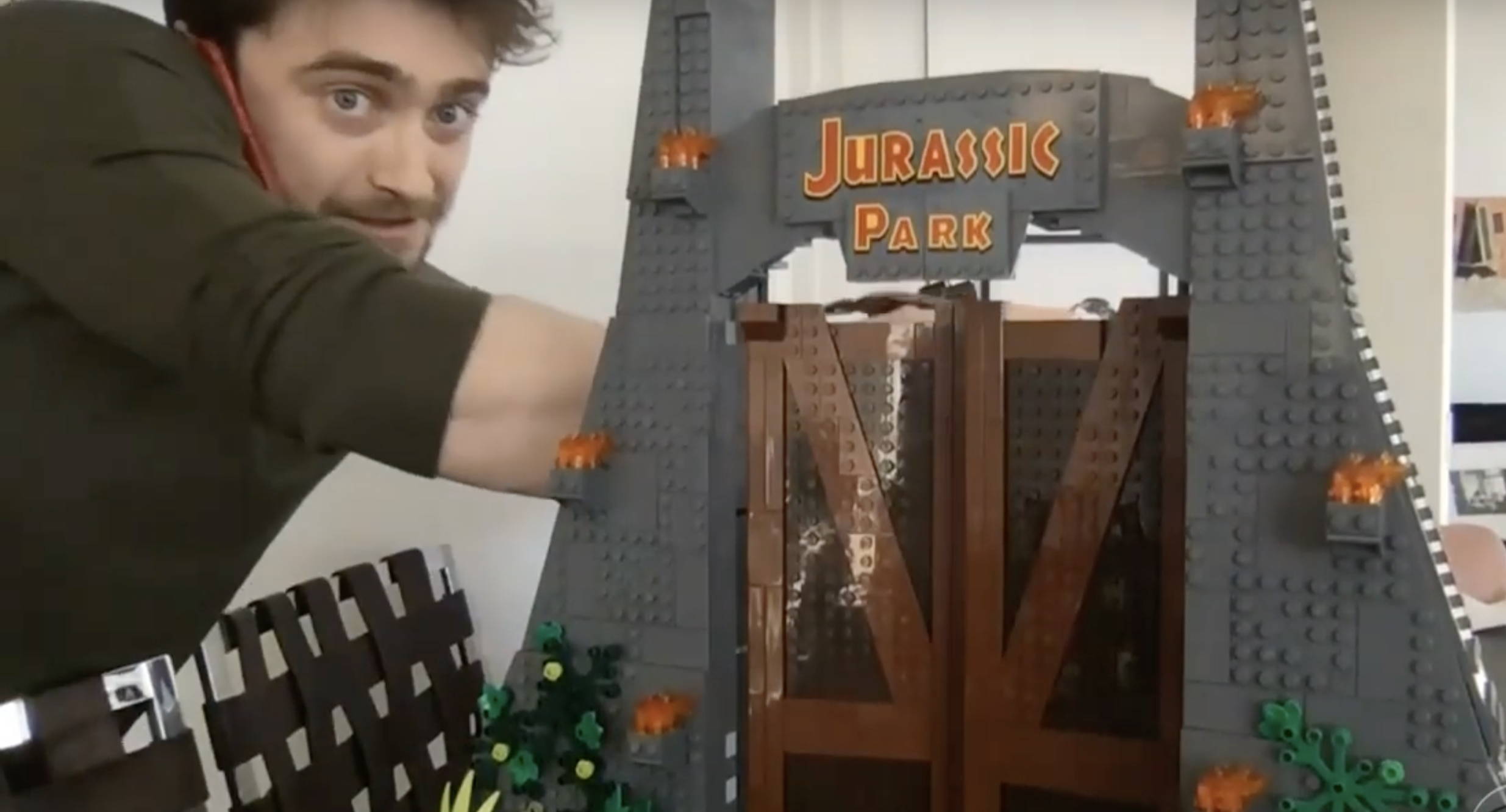 He spent some days out of the two weeks that he was told to stay at home in isolation after returning to the US from the UK. He was in an online video chat with Stephen Colbert, and he made this known. Colbert's son, who loves LEGOs, was also present. This made Daniel to show him the T-Rex that he had built and other stuff.

Phil Lord and Christopher Miller

LEGO decided to host a LEGO Masters episode with the theme of Star Wars. A number of screenwriters, producers and directors were in the TV show. Phil Lord and Christopher Miller of The LEGO Movie were present. Both men are great fans of LEGOs and do not hide it.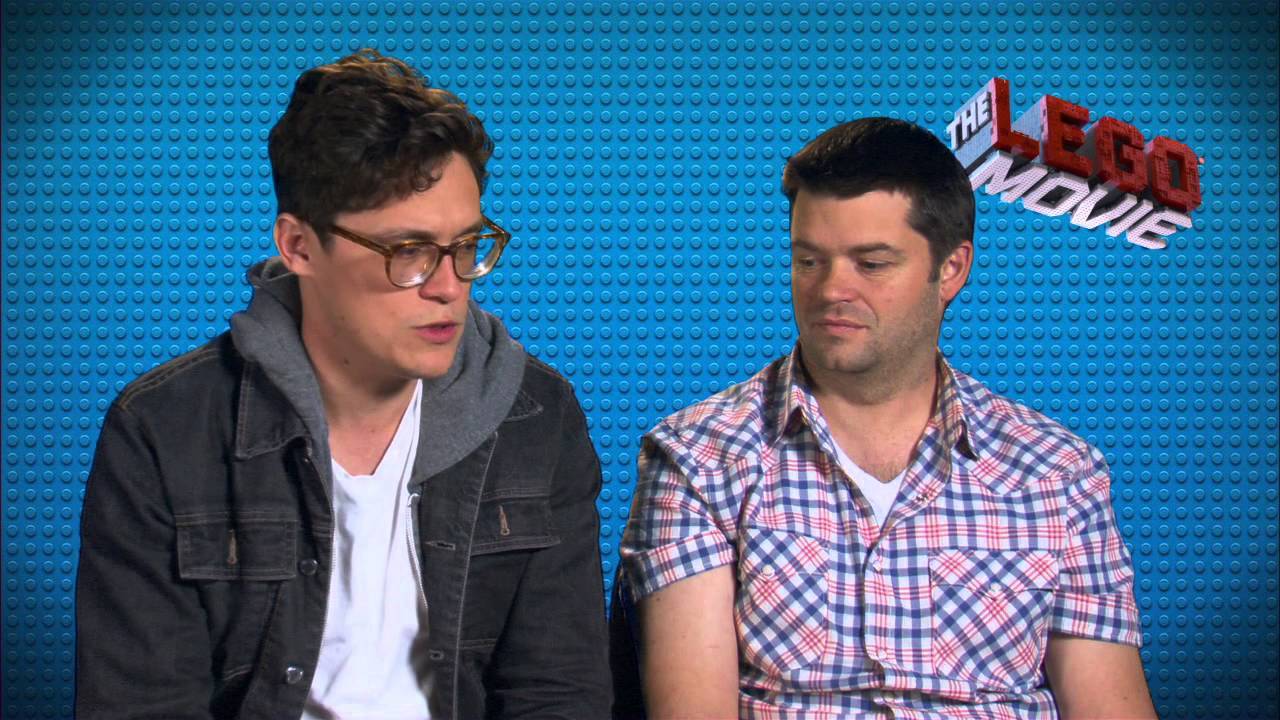 For them to come on LEGO Masters, this should tell you something.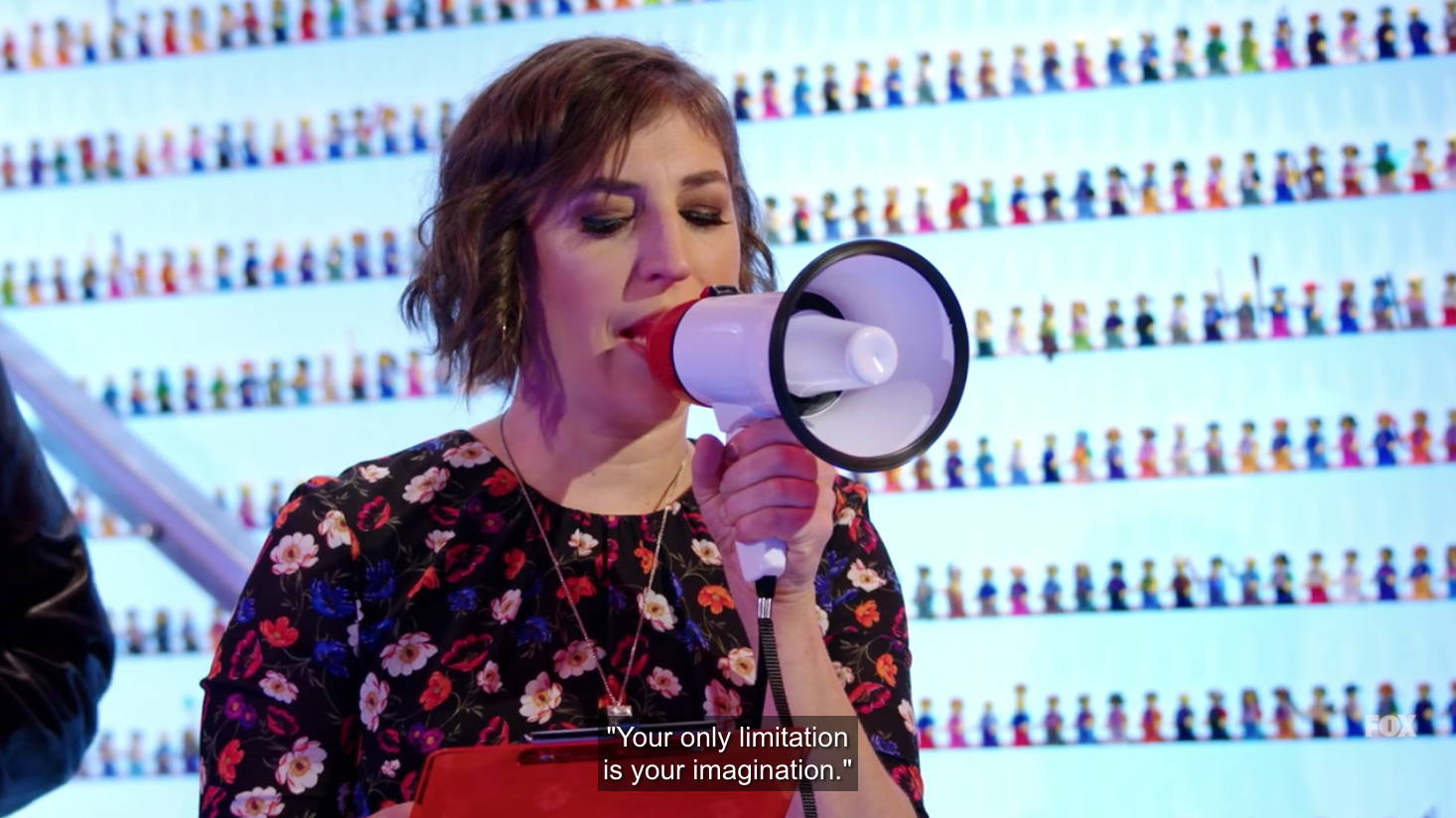 If you have watched the Big Bang Theory, then there is a great chance that you know of producer and actress, Mayim Bialik. She is a great fan of LEGO and also came on LEGO Masters. Who says that there can't be female celebrities that love LEGOs?

Which one is your favorite celebrity LEGO fan and why? Please, comment and share.