Best LEGO Mobile Games Of 2023
By

Nikita P.
/
June 21, 2020
It gets really beautiful and exciting when you have to experience your favorite toy models in the form of a game. To most people, this is a way to actually get connected with the toys.

LEGO Mobile games have been existing for quite some time now, a lot of us already know. But the process of having to sieve through numerous suggestions that pop up on an apple or play store is a task in all of its entirety. The purpose of this article is to help you make better LEGO Mobile game decisions.

If you ever want something to keep your 6 to 8 year old glued, then this mobile game is definitely your go-to. Ideally, adults can also make do with it, it all boils down to one's choice. The LEGO city mobile game was produced for Android and iPhone users. Here, you are going to uncover certain mysteries that only exist under the ice, so you have an opportunity to explore thoroughly and find out what's hidden in the ice. One spectacular thing about this game is the fact that it allows you to get creative because every activity you are going to carry out will surely require that you input lots of your original imaginations to be able to finally succeed.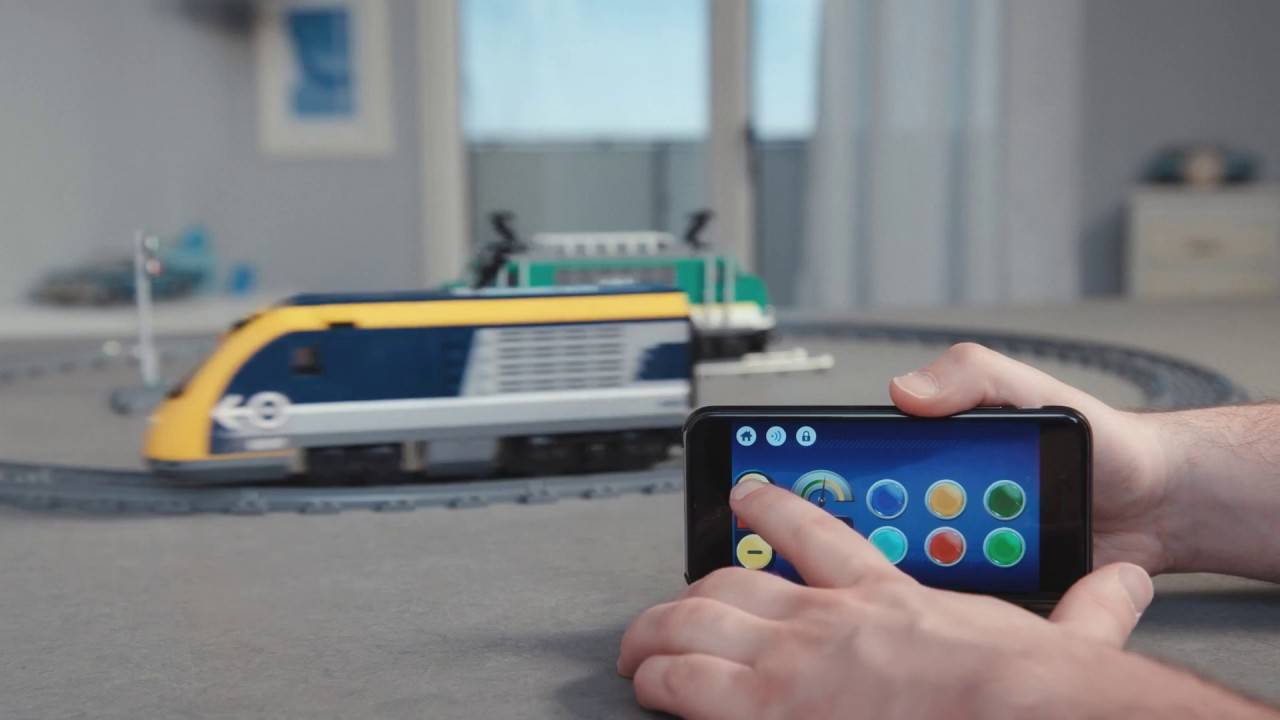 Tasks such as- the saving of Minifigures, construction of buildings, the building of vehicles that'd help quench the fire, and the likes of it abound here, and it promises to be a great fun experience.

2. LEGO junior create and cruise
When you aim to list the best LEGO Mobile games and you end up not including - LEGO junior create and cruise game, you are sure going to get on a lot of people's nerves. When the LEGO system A/S created this Android and iPhone game, they had preschool students in mind because it perfectly fits into their category.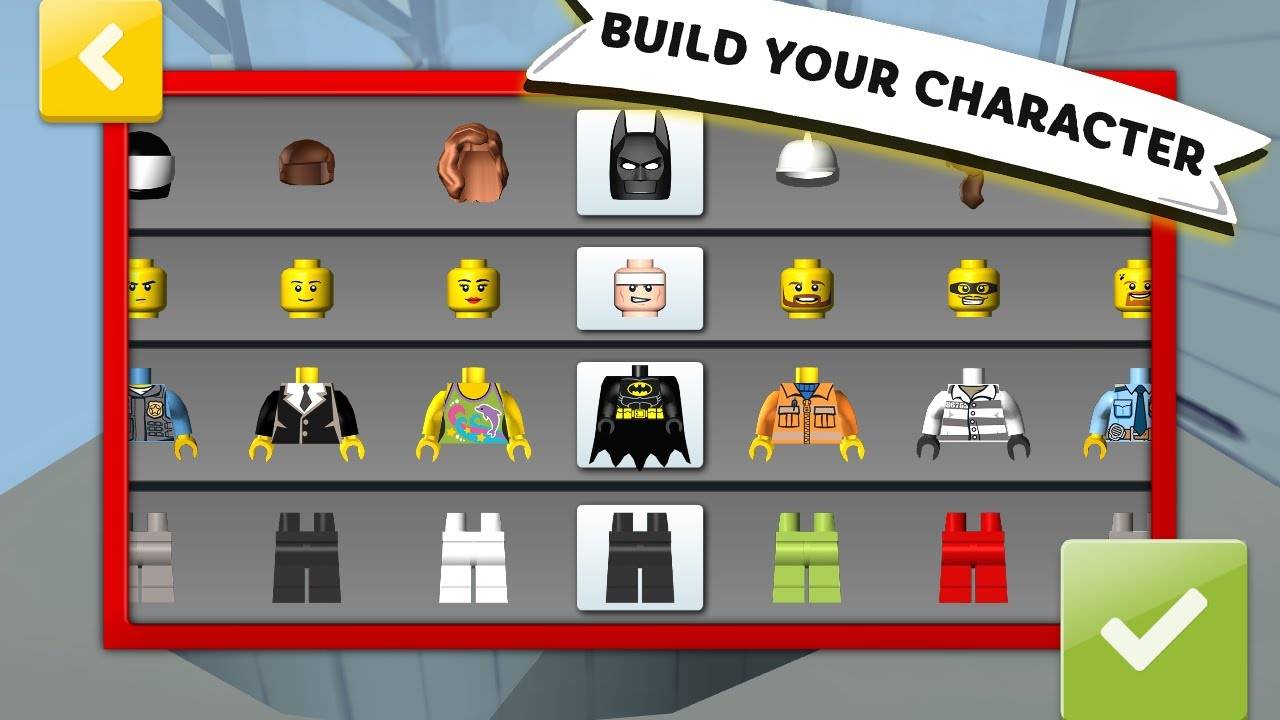 Playing this game requires that young LEGO lovers that fall into the 4-7 age group, will open up their imagination box as this will enable them to make LEGO vehicles of their own as well as mini-figures. To achieve this, players are expected to drive around, obtain coins, unlock your LEGO sets with those coins, and use the coins to create LEGO vehicle(s).
Don't worry the drive is always pleasurable! One beautiful thing about this game is that players will be able to draw out a lot of inspiration; one that will be able to guide them throughout their LEGO life. Your child will definitely thank you whenever he/she lays their sight on this game. Why? Because they'd be able to paint beautiful pictures of their imaginations to you at the end of the day. Trust me, this is what you definitely want to experience.

The third on our list today, is the LEGO Nexo Nights mobile game. If you are willing to have a feel of what it's like to go on a battle adventure, then the LEGO Nexo Nights are your best mobile option. The goal of this game is to join forces and defeat the evil monstrox together with his stone army who attacks the Knighton Kingdom, trying to seek and get a forbidden power; responsible for the awakening of unfitted forces of the darkness. To be able to achieve this goal, you will get an opportunity and access to a collection of NEXA powers to choose from. You can also upgrade your NEXA powers when you need them.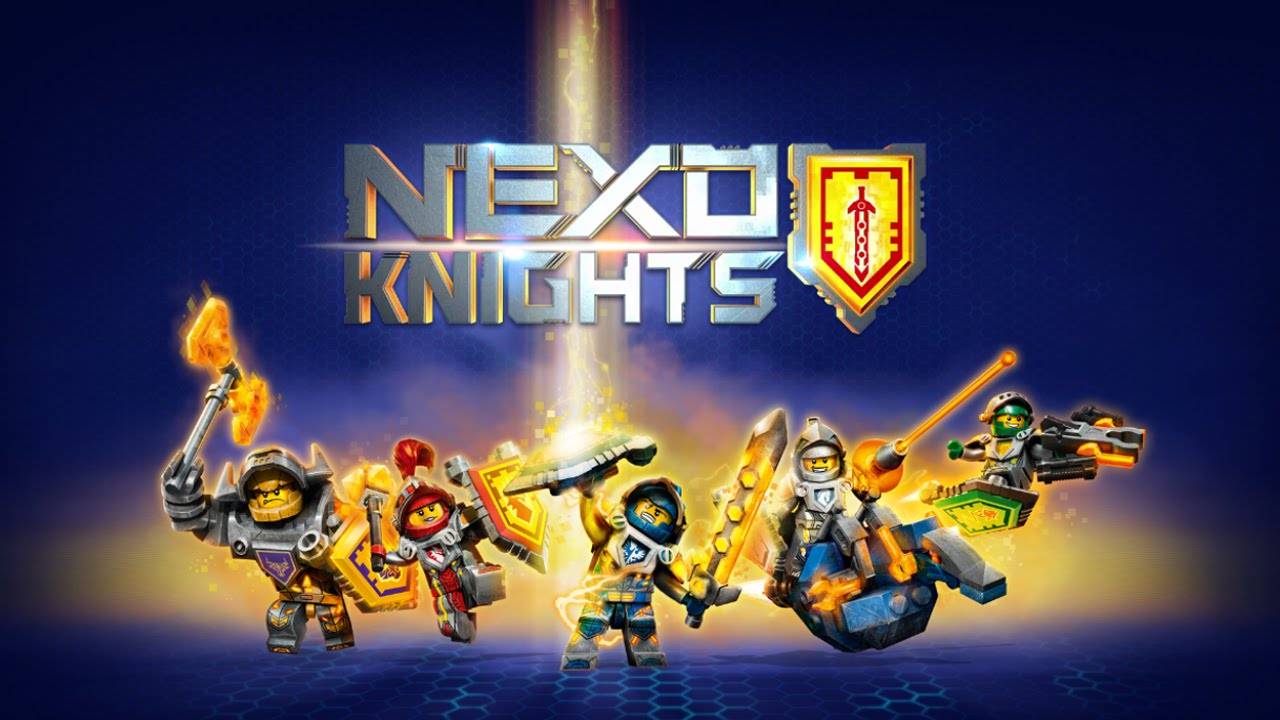 I believe that LEGO System A/S created this to put the players in total leadership of the evil monstrox because users will definitely get the role of Nexo Nights Heroes, using their Nexo powers to take pure charge in the battlefield and save the Knighton Kingdom. With the option of combo powers and the zeal to succeed, users will definitely get the most out of the game and warn their defeat.

Everyone who loves to have fun while imagining, creating, and exploring shouldn't have a hard time with the LEGO creator island because it presents you with this perfect combination and even more! It was created by LEGO System A/S and it aims to give users a platform where they can have fun on the island through: creating, personalizing, and exploring. The islands that exist here vary and you'd be getting a chance to explore each of them.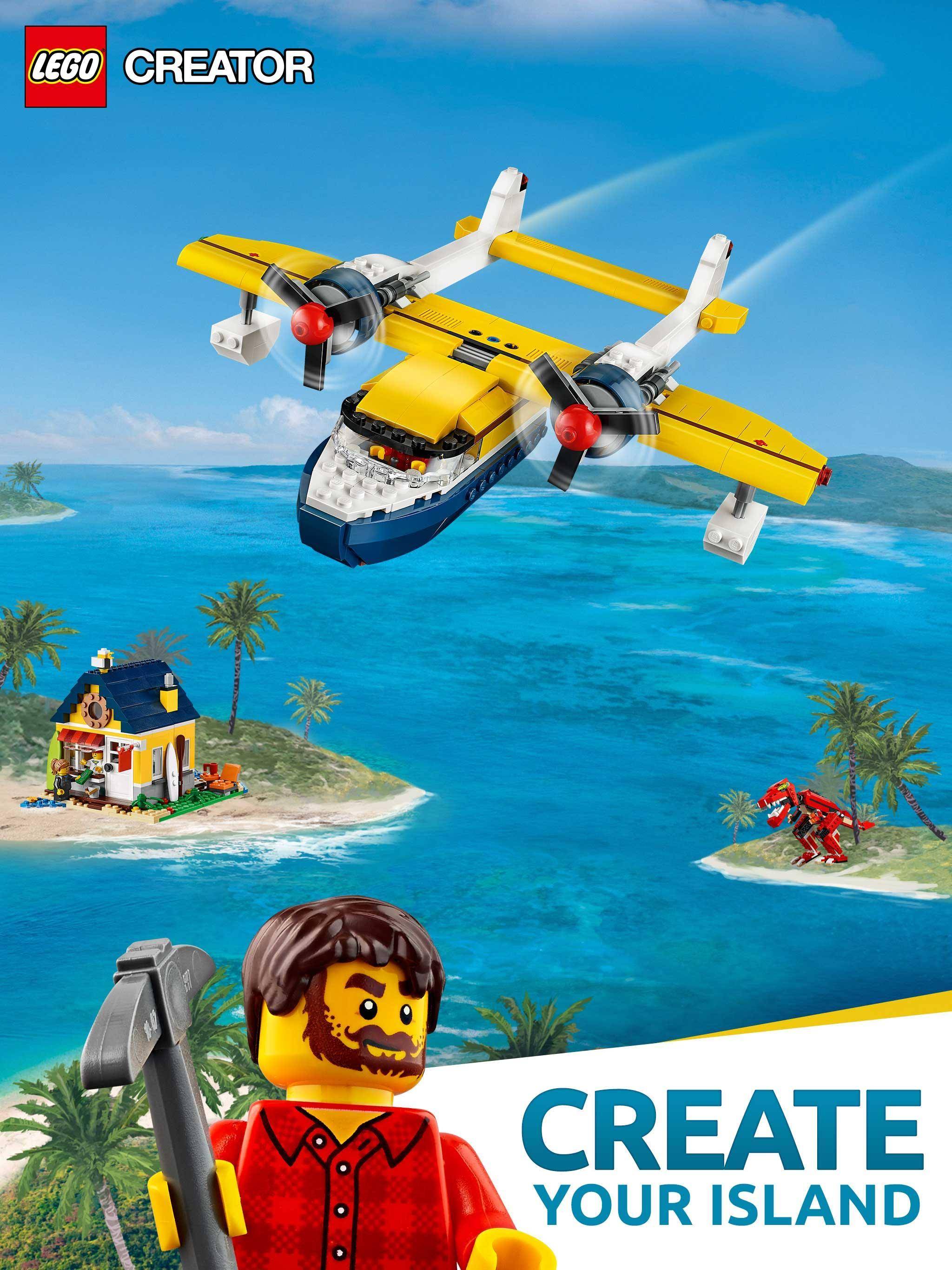 With the LEGO creator set, you can build on the absolutely exotic islands. What's more? The things you can build include- road trucks, houses of your choice, planes, boats, and what have you? Building them requires that you gather enough of LEGO bricks. This is one of the best mobile games for LEGO lovers who are obsessed with island fun.

We've seen LEGO go at this a number of times, and I see people wonder about what exactly they should expect from the mobile game version of this. Not to worry, you're not alone. In this game, you can be a leader. You will be able to lead and guide your favorite LEGO star wars character through Galaxy battles at the iconic locations that inspired the arenas. In the LEGO star wars game, you get a chance to upgrade things such as - troops, vehicles, characters, dark armies, etc into what you want them to be.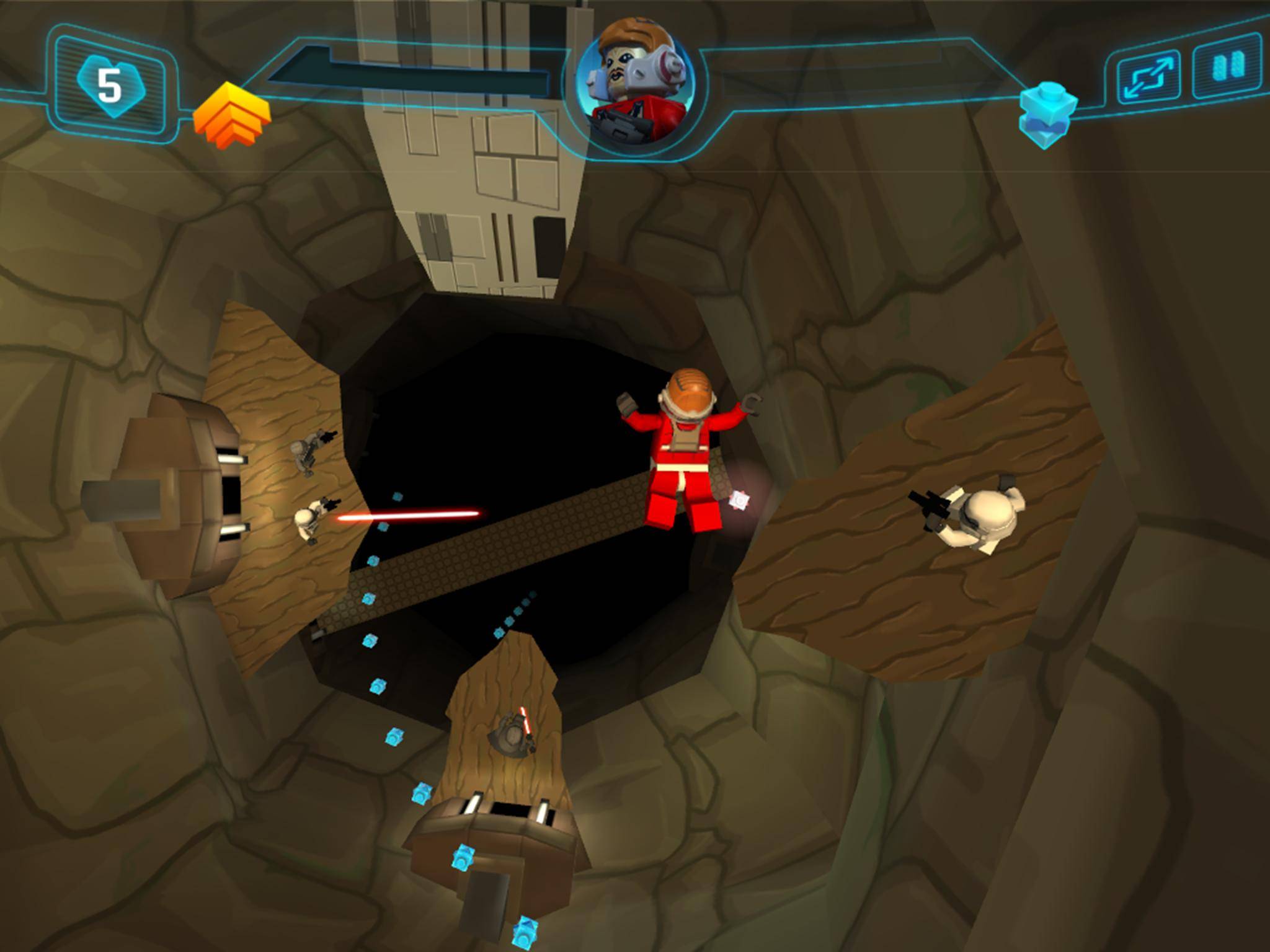 Some of the beautiful experiences to get here include: mastering the different techniques to win a battle, building LEGO towers to help capture your opponents through advancement, and finding out the different eras that exist in the universe that contains Star Wars.

6. LEGO Marvel Super Heroes
This is specifically limited to people who own an iPhone or an iPad. The LEGO Marvel Super Heroes mobile game app is one that leaves its players to experience lots of challenging moments, personally, I believe that the beauty and fun of every game are the challenges that one has to go through, this certainly makes this game an ideal one as this will help the users get more creative and appreciate it more.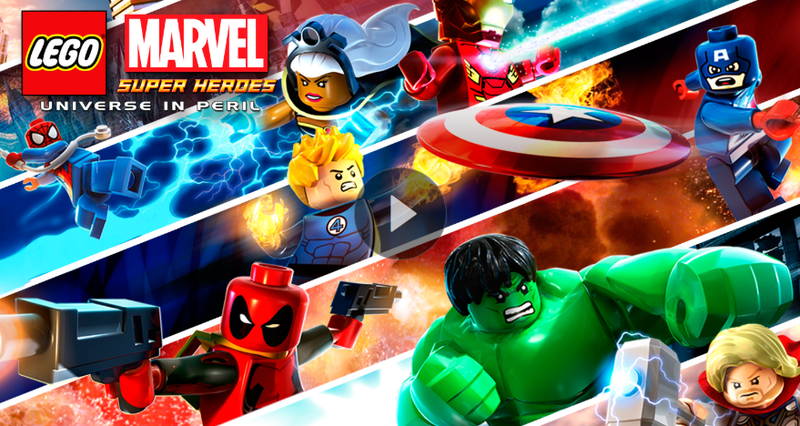 It's limited to iPhone and iPad users because it's a high-end game that's only going to be fit for advanced mobile devices. This game promises to be all fun and enjoyable with the inclusion of the - alien technology that plays up with each scene, the Norse gods, and the mutants.

7. LEGO Minifigures Online
Wow! Something for you and your friends, finally. Talking about a mobile Lego game that provides you with the opportunity to team up with your friends and play LEGO Minifigures online does just that. You get to have a lot of access to LEGO collectibles that you can choose from. As a massively multiplayer online game, LEGO mini figures online will allow you to go on an adventure, and explore the different worlds that you are going to unlock. It's all shade of fun, I tell you. And it's a great way to bond again with acquaintances, friends, and family.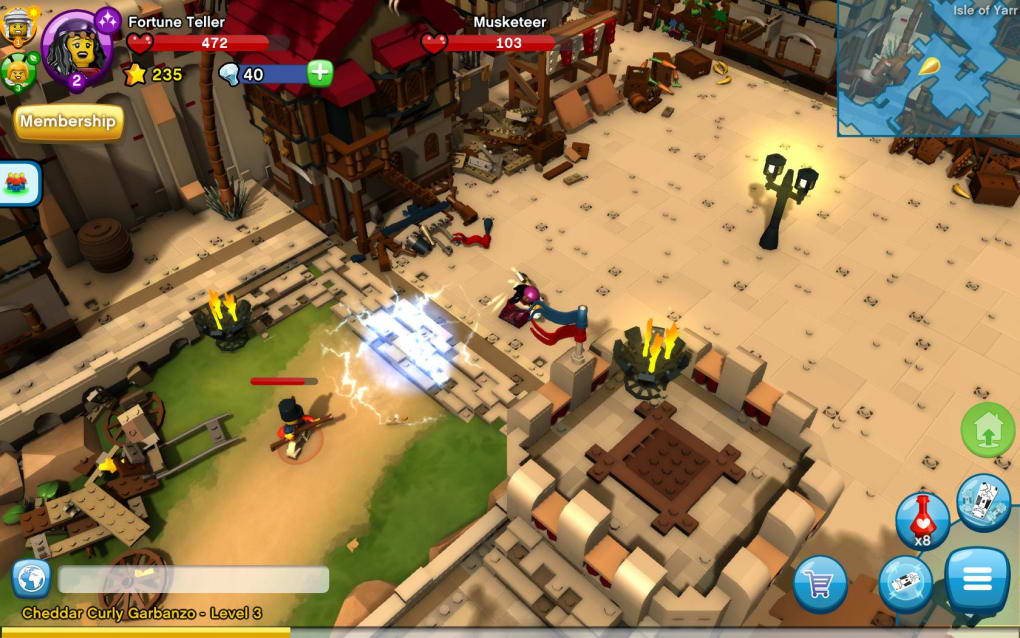 If you're looking to give your young one between the ages of 5 to 7 years, something that's relatively perfect, then LEGO Harry Potter game is the best that you should look out for. Harry Potter is unarguably one of the best movie series that we saw as children. Lego has countless times tried to recreate them in Minifigure forms but only a few people know that this game is available as a mobile app.
The next time you visit your app store, be on the lookout for this amazing game, and enjoy! To control this game is really easy, you have an opportunity of exploring the magical wand, and cast spells, and finally, It has lots of variations and there are lots of characters to interact with here. This is also a perfect option for all iPhone and iPad users.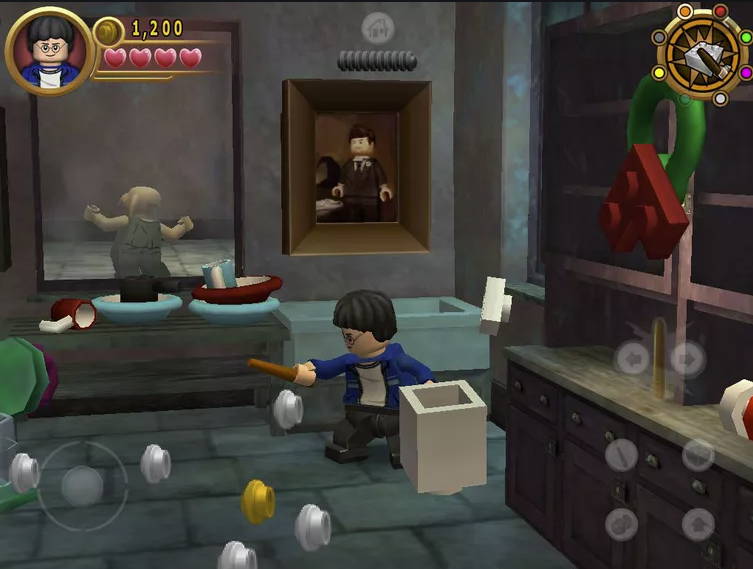 Another mobile fun game to try out is the LEGO life. This comprises a large host of other LEGO fans who will introduce you to different challenges, good tips, and beautiful LEGO creations for rookies and pros alike. You are also allowed to show other people that exist in the community some of the beautiful creations of yours because it's a very safe haven for all. This mobile game app was specifically built with children in mind. They can socialize and learn so many beautiful things from their other Lego counterparts in the different parts of the world. The amazing thing is that getting this app for the enhancement of your children's Creativity is absolutely free!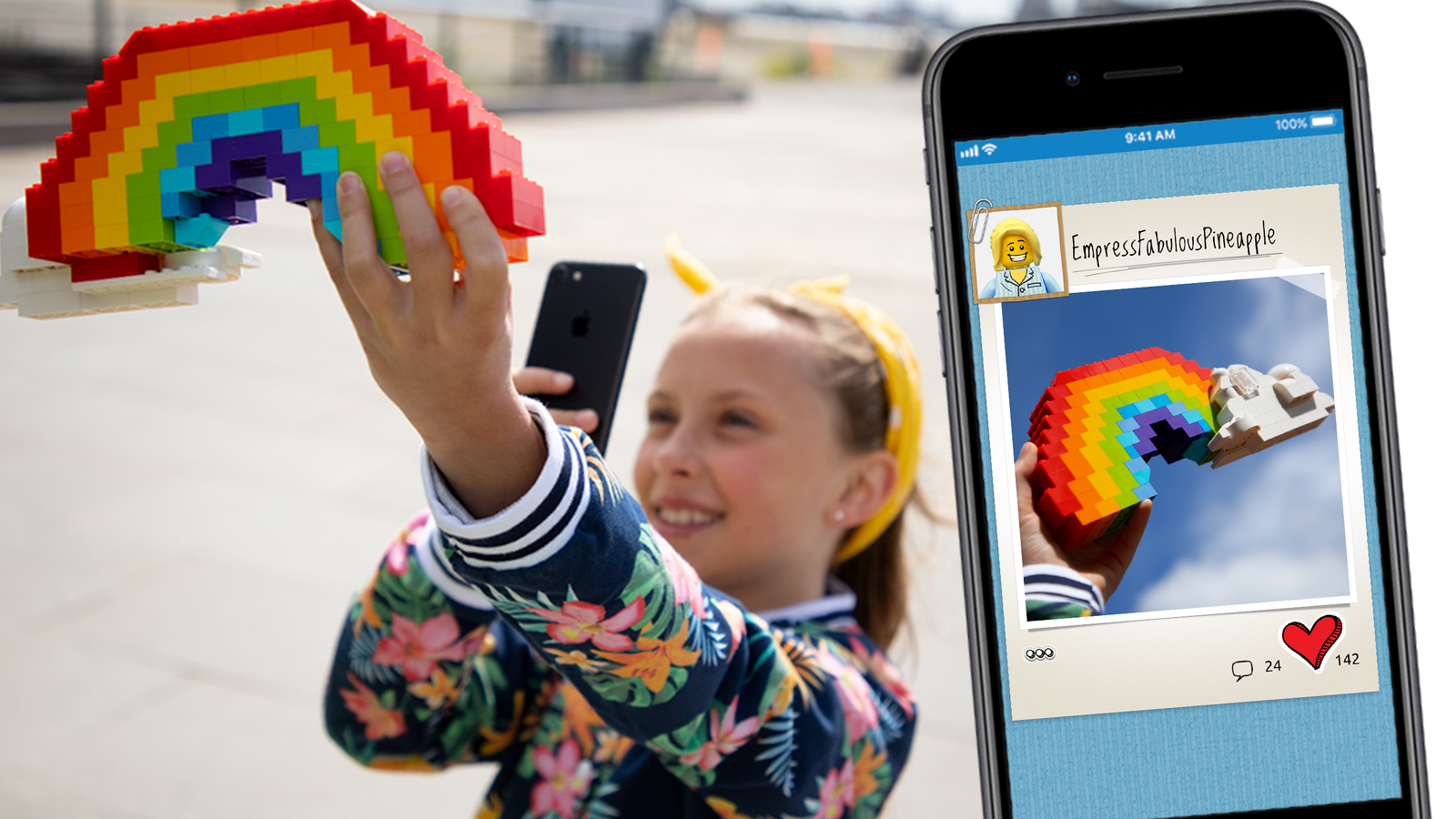 This is a mobile game app that was created by the LEGO system A/S to suit Android, mobile phone users. If you've ever thought of what it would be like to be in a racing session that involves Wonder Woman and Batman in a Lego-themed space, then this is what you should be aiming to find. You are required to carry out the race in all the streets in the city while choosing to fit into your best Dc superhero comic character. Again, you can switch roles if you like; you can either play as an all-time hero or the most despicable villain! The choice is entirely yours.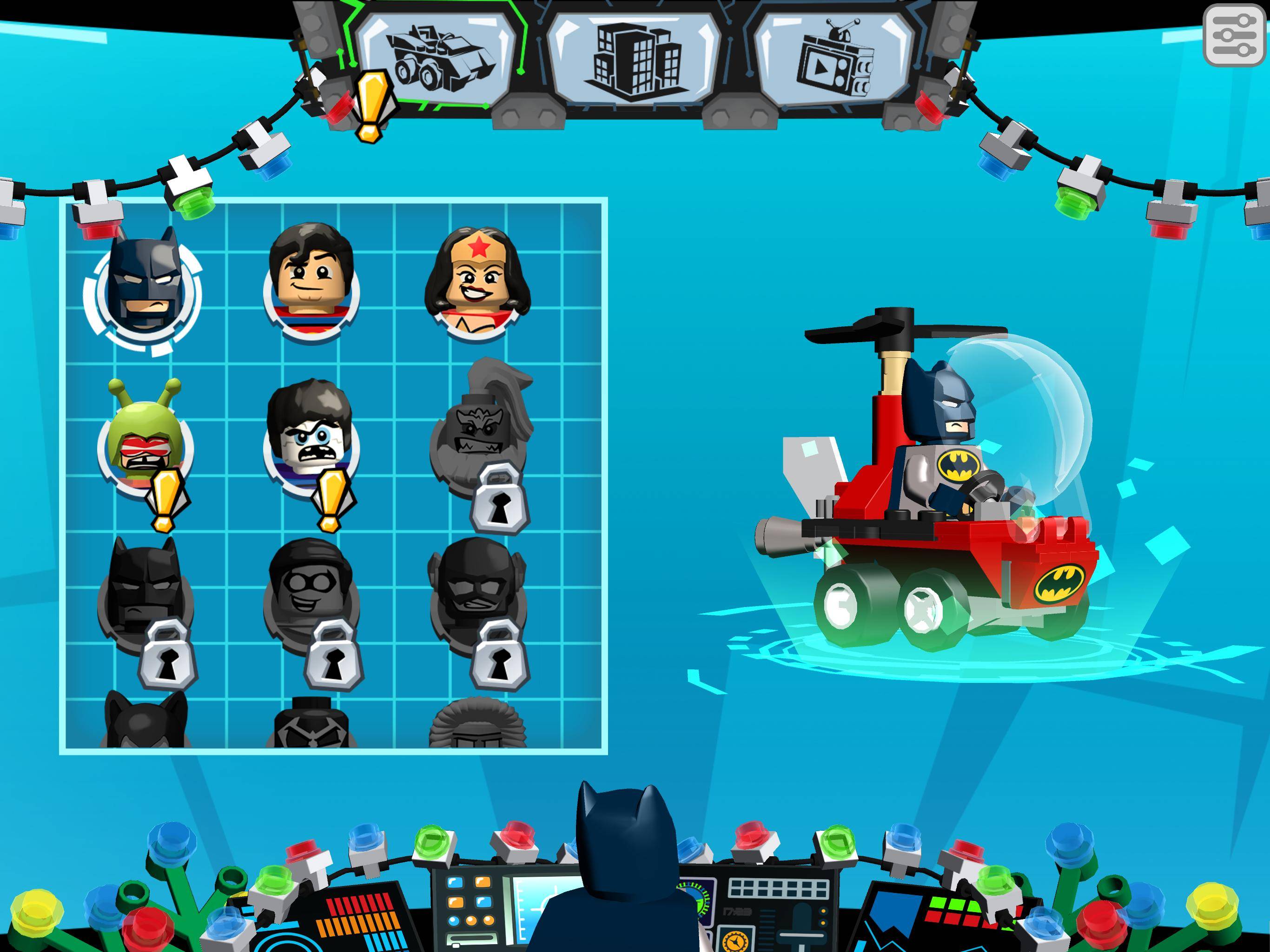 To achieve most of the goals of this game, you are expected to unlock your characters, new stories as well as new environments to play with. Also, users can create their own mission with some necessary tools that will be provided, and this is what most people love and appreciate this game.

All through our mentions, we've not talked about a puzzle game. When it comes to the LEGO Mobile puzzle game, the LEGO Mindstorms is the best fit. This game allows you to fit perfectly into the role of the new Mindstorms robot known for the way it walks, perfectly grabs and goes ahead to fix the battery where it's meant to be. The Mindstorm Robot is called the ever storm.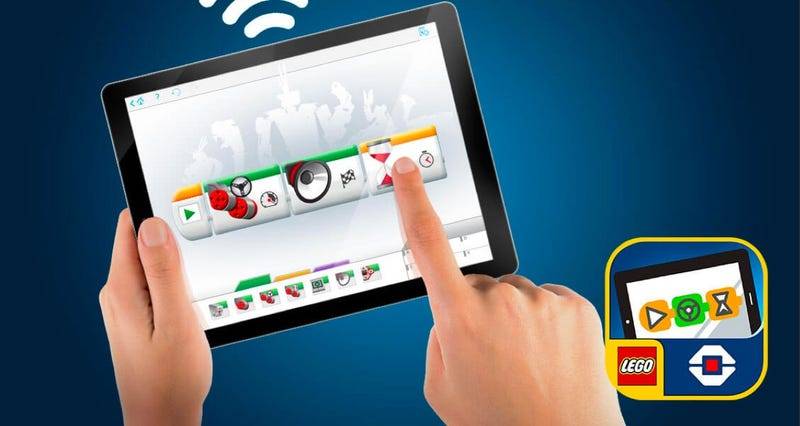 It's a puzzle game that simply talks about the humanoid robots, the Mindstorm Robot (everstorm), and lastly a factory that houses robots which has it's battery packs dispersed in the inappropriate places. It's very suitable for all mobiles.


12. LEGO Friends: Heartlake Rush
This is an Android mobile LEGO game app modeled after the LEGO collectible - LEGO Friends. The LEGO Friends as we all know, contain different characters to play with, and each of them has been represented in this game. Here, all you need do is to fit into the role of your best character from friends, drive all over the city of heart lake and make a collection of ice creams, confetti bombs, fruits, gifts, and many other amazing collectibles that will aid your play. You also have an opportunity of earning more coins as you proceed, you just need to make sure that you are able to get through the missions successfully.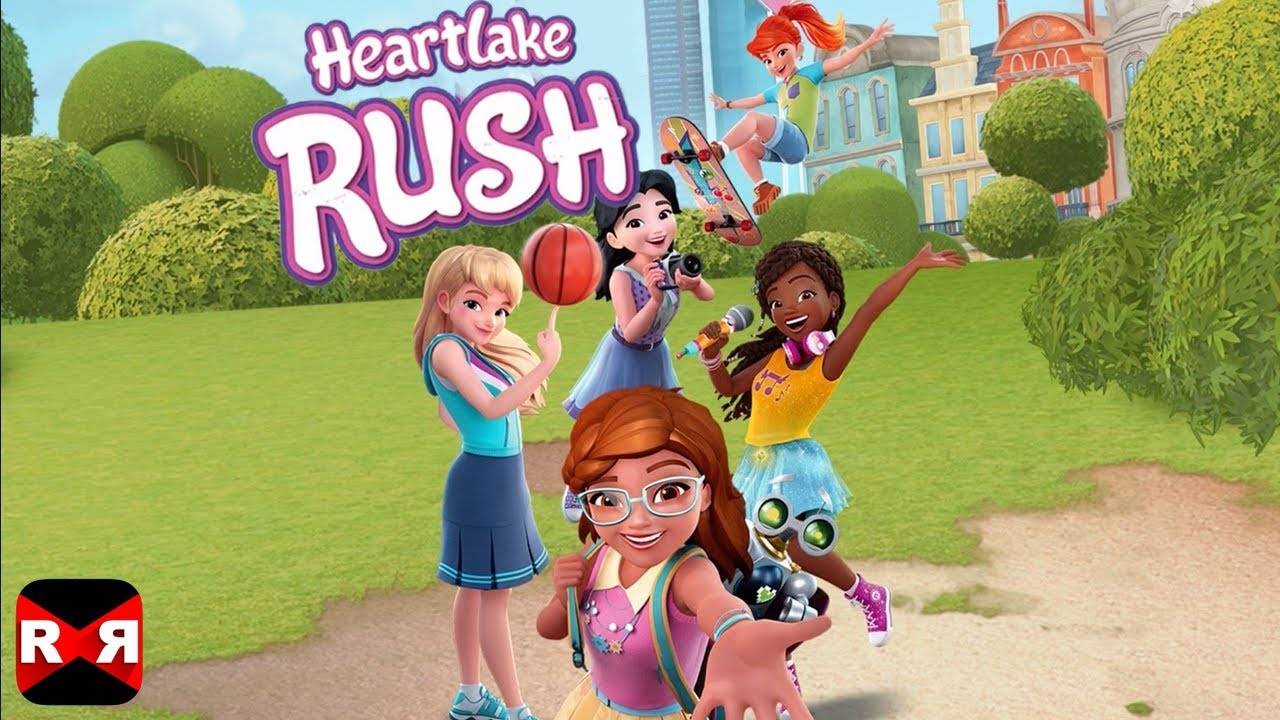 13. LEGO Batman movie game
How many people would want to experience what it's like to be a Batman for a day or two? I'm sure a lot will! Warner Bros. International enterprises have built this game to help a lot of LEGO lovers have a beautiful batman experience. How about playing, running, and driving DJ? This game offers you all of that. Asides the obvious fact that you'd be playing the role of a LEGO Batman, you are allowed to build your own vehicles from scratch and personalize them, just the way you like it. This is just a tip of the iceBerg because there are so many more to uncover when you finally decide to jump on this.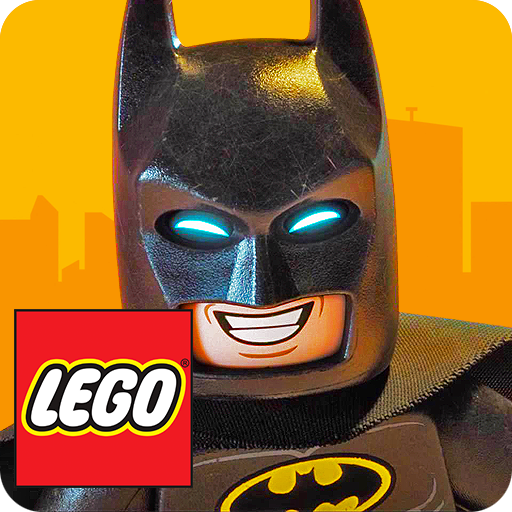 Being faced with the task of making a selection from a variety of LEGO Mobile games should not be a problem at this time, because I believe that you must have gone through this article; hence, digested the points and honest opinions. Make the best out of your game life today!