A new way to upgrade LEGO Land Rover Defender 42110
We love cars; big, small, rugged, fancy, lush; we love them all. We can't seem to get enough of these four-legged beasts, and if you love a sturdy SUV with rugged tires and a sleek body. You'll love this new 2020 LEGO car. It appears LEGO loves it too, and they have created a building set that embodies the design and details of the Lego Land Rover Defender. I mean, how cool is that.
If you have been fantasizing cruising around town with this rugged piece of machinery, hold your horses, LEGO offers something even more amazing. With the LEGO Land Rover Defender 42110 set, you can build your very own car. In this way, transcending from just an ordinary consumer to the engineer of your Land Rover. 
LEGO gives you the freedom to recreate this amazing piece of machinery down to the smallest details. From the crankshaft to the engine block, and even to the car seats, LEGO designed every piece to get you closer to your SUV. You won't get your hands stained with lubricant while coupling the parts of this lookalike automobile, but you'll get a bang from coupling the car.

Some feelings in life cannot be explained unless you experience it firsthand. The same goes for the building experience of a new LEGO Technic car. This unique building set offers a collectible model of the prototypical Land Rover Defender and it delivers its sculptured surfaces, refined lines, and clean curves. Making it the ideal display piece for your interior décor. When used as a centerpiece of a home interior décor, this amazing LEGO building set can become the focal point of your interior design.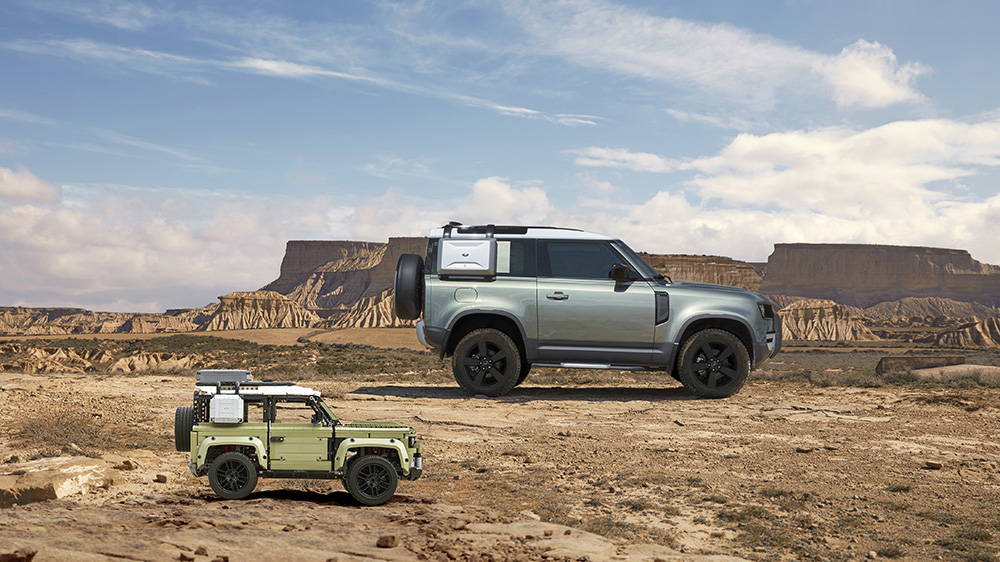 LEGO 42110 Land Rover Defender set depicts the real-life Land Rover in every way, even in the design of its ruggedly looking premium quality tires. These topnotch tires are equally matched by an authentically designed bodywork, giving you the full experience of the Land Technic design. To make this building set even more interesting for you, LEGO ensured that the ground-gripping tires come with the Original-designed rims.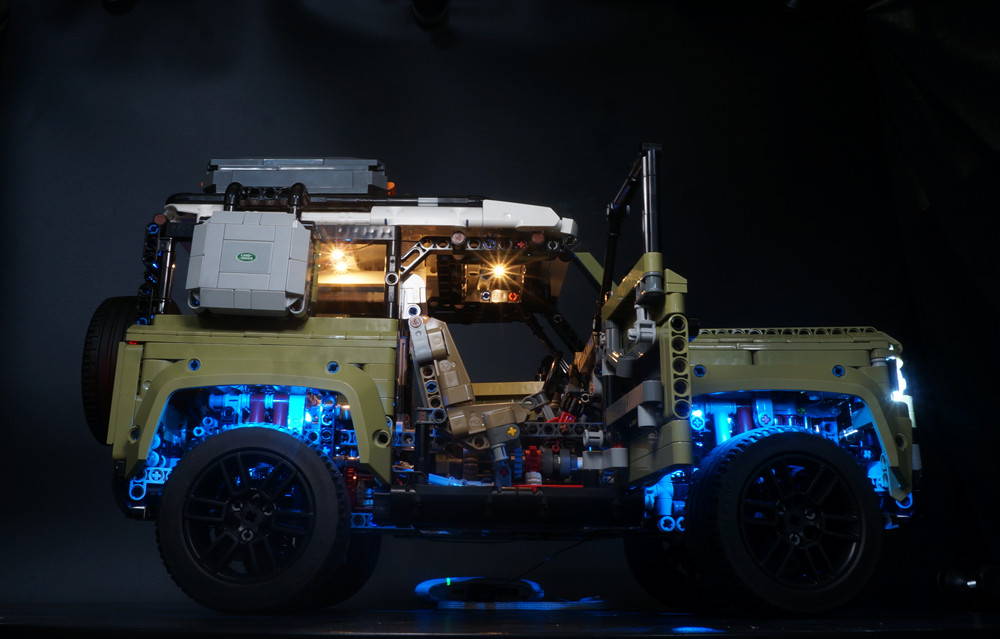 Get ready to recreate the cabin of your favorite SUV, Piece by Piece. LEGO went extra miles to provide every detail in the Cabin area of the LEGO Car SUV. They made sure not miss anything in this area, and you'll appreciate the details they've put into this set. They included a sleek dashboard, gear system, working steering wheel, and even the forward folding seats of the SUV.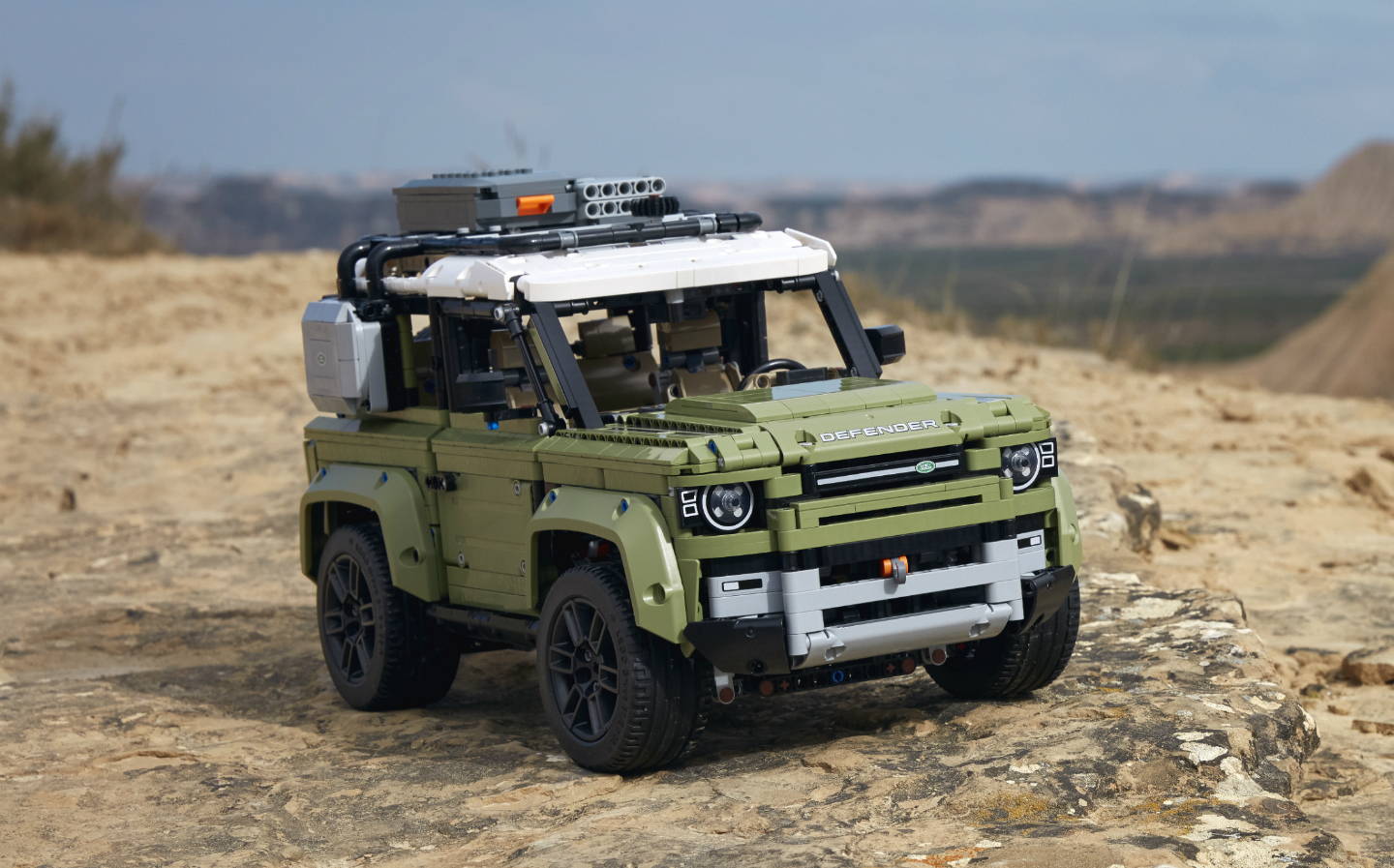 With the amazing LEGO Technic set, you won't need to be told that this is the 2020 Lego Land Rover Defender before you recognize it. LEGO's attention to detail is mesmeric. This collectible model of the car, also includes a detachable roof rack, pannier, storage box, traction mats, and ladder. On top of that, they included opening doors, a rear door, and a bonnet. This set may not be the ideal building set for your three-year-old or four-year-old, but it is a fun set for adults of all age ranges.


While we have discussed some of the features of this LEGO set, it is best that we point out that the LEGO Land Rover Defender set offers an amazing building experience that all will love. Aside from the features mentioned above, there are a couple of others that have been integrated into this set to ensure that it offers a thrilling and exciting building experience to all LEGO lovers.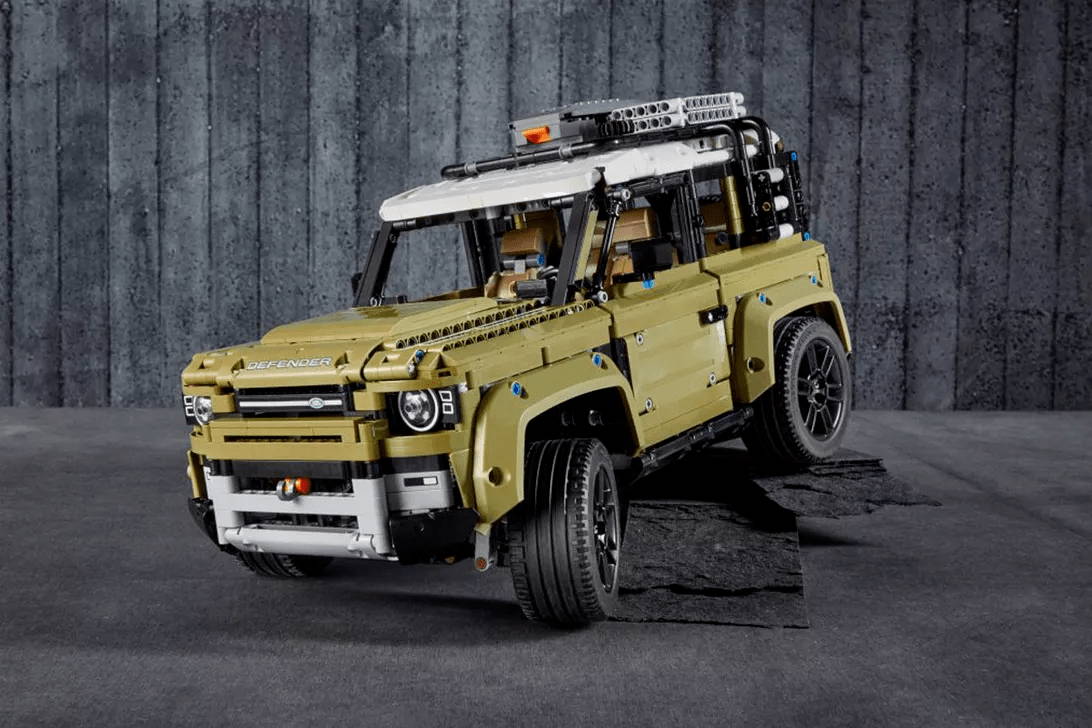 According to the LEGO brand, the most exciting feature of this set is its transmission which has been dubbed the most successful and advanced gearbox available in the market right now. Although the LEGO Land Rover Defender does not have the same number of gears as the real and original Land Rover Defender, it features four toolboxes that have been equipped with a number of control settings. One of these control settings is the "shifter control" which gives you the opportunity to change the gear. 

5. Super Authentic Functions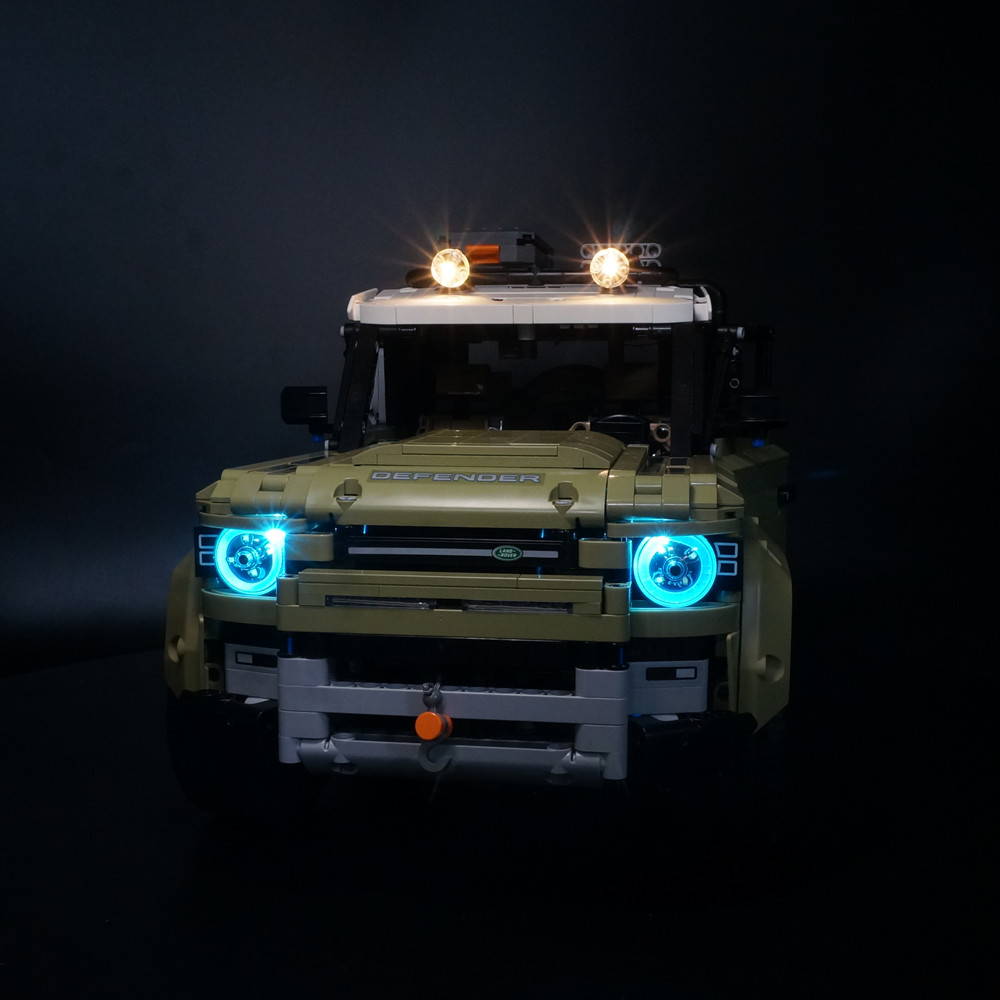 To ensure that this set leaves the impression the developers want it to leave on people, a plethora of advanced never seen before functions have been incorporated to further provide LEGO lover an opportunity to gain an exciting and fascinating building experience. One of these features is "opening door". The LEGO Land Rover Defender has been designed to open doors and as rightly mentioned earlier in this piece, it has a removable roof, and also a storage box as well. 

In addition, these features mentioned above, the LEGO Land Rover Defender comes with a wide number of tiny yet significant features and parts that may be overlooked but contribute greatly to the overall functionality of the set. 


Get special LEGO lights for this set
If you're looking to add to the aesthetic feel of your home, having the LEGO Land Rover Defender placed at the center of your living room will definitely contribute to the beauty of your home. To make it interesting, you could decide to add the LEGO Lights to your set. Those seeking to install these lights should take these tips to heart; 

1. Contrary to popular opinion, installing LEGO Lights into your LEGO Land Rover Defender is quite easy to complete. Most of the lights come with wires perfectly attached to it, all you need to do is connect those wires to your set. You can conveniently do this without necessarily having actual knowledge of electrical appliances.  

2. Unknown to most people most of the LEGO Lights available afford you the opportunity to customize your sets. You can structure this light set to fit perfectly to your Land Rover Defender LEGO set.

In essence, the LEGO Land Rover Defender set is one of the best in the market. It comes with some of the most amazing features you probably may not have seen on any of the other LEGO sets. Aside from offering you a truly exciting building experience, this LEGO set can be used to beautify your home.

---