LEGO LIGHTS: LEGO Train LED Lights
When it comes to our LEGO sets, some of us can do anything to ensure that they are in top-notch. There are some sets that I acquired as a kid and they are currently still with me. I spend time, cleaning them and ensuring that they are in top condition. Who would blame me? I coupled them together as a kid, took them apart and did it over again. This was the process that I loved and couldn't do without. 

There are a lot of fans that are like me. If we notice something as little as a smudge, we race to get it cleaned.
Do you fall under those that have their sets on display? There is a great chance that you want family members, friends, and colleagues to compliment them when they walk in. I fall into this category. 

If a friend sees a new set in my house displayed on my shelf for the first time and he doesn't drop a compliment, I feel that I have failed. It makes me feel that I didn't couple the set well or it is not shining as much as I want it to. 

It is like having a Ferrari that no one's compliment when you drive in. This sucks. This was one reason that I started going for LEGO LED lights for my sets. If you take a walk to where my train sets are reclining on, you won't help but marvel at how heightened their appearance has been made by my LEGO train LED lights.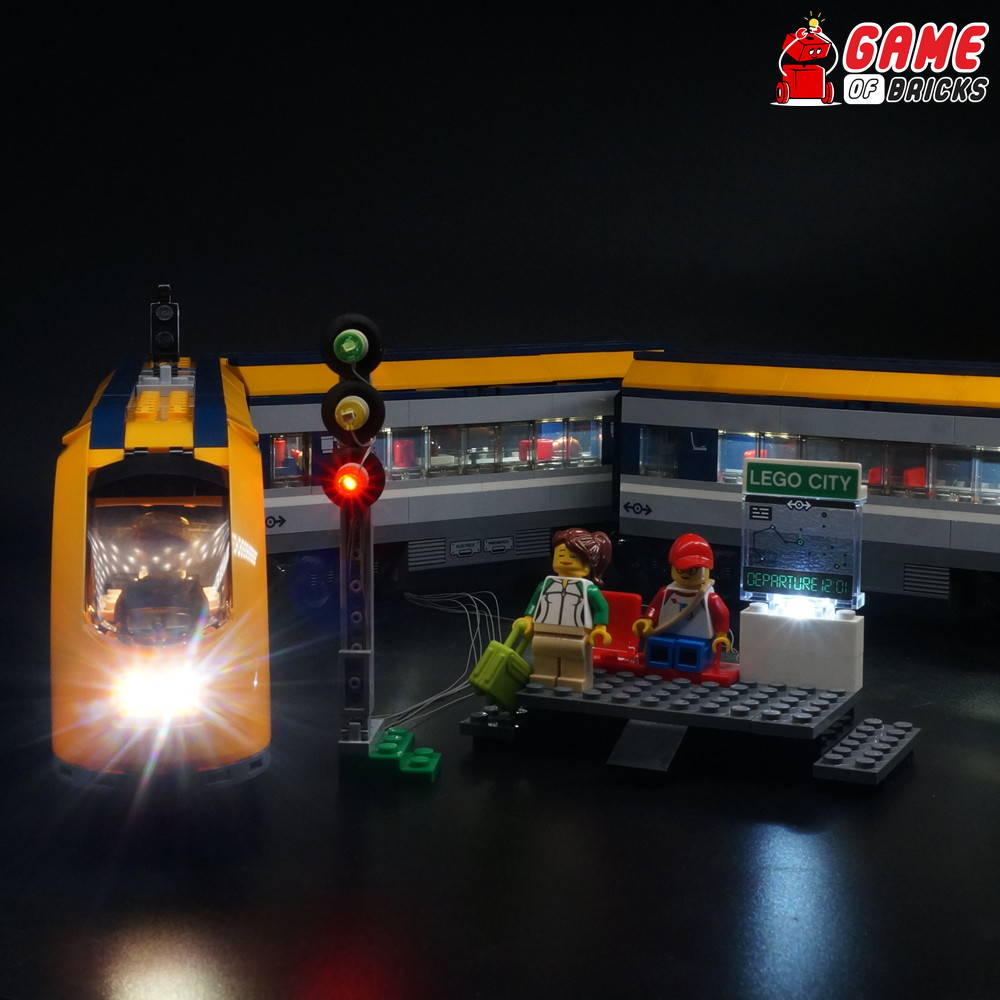 A LEGO light kit is strong of tastefully designed lighting bricks that are miniature, created to heighten the appearance and features of your sets. Have you compared a train set with lights and without lights? There is a great chance that the former was what tickled your fancy. 

For someone that wants LEGO train LED lights, it is important that you go for those that are compatible with your sets. It is no news that not every light kit works on every set out there. 

You should also consider found for those that are high quality and have their cables miniature in size. This ensures that they can easily get inside the tiny gaps of different bricks. 

If you want your cables to be hidden, you should consider going for a LEGO train LED light that gives you this. You can lighten up your set without affecting the way your model is supposed to appear.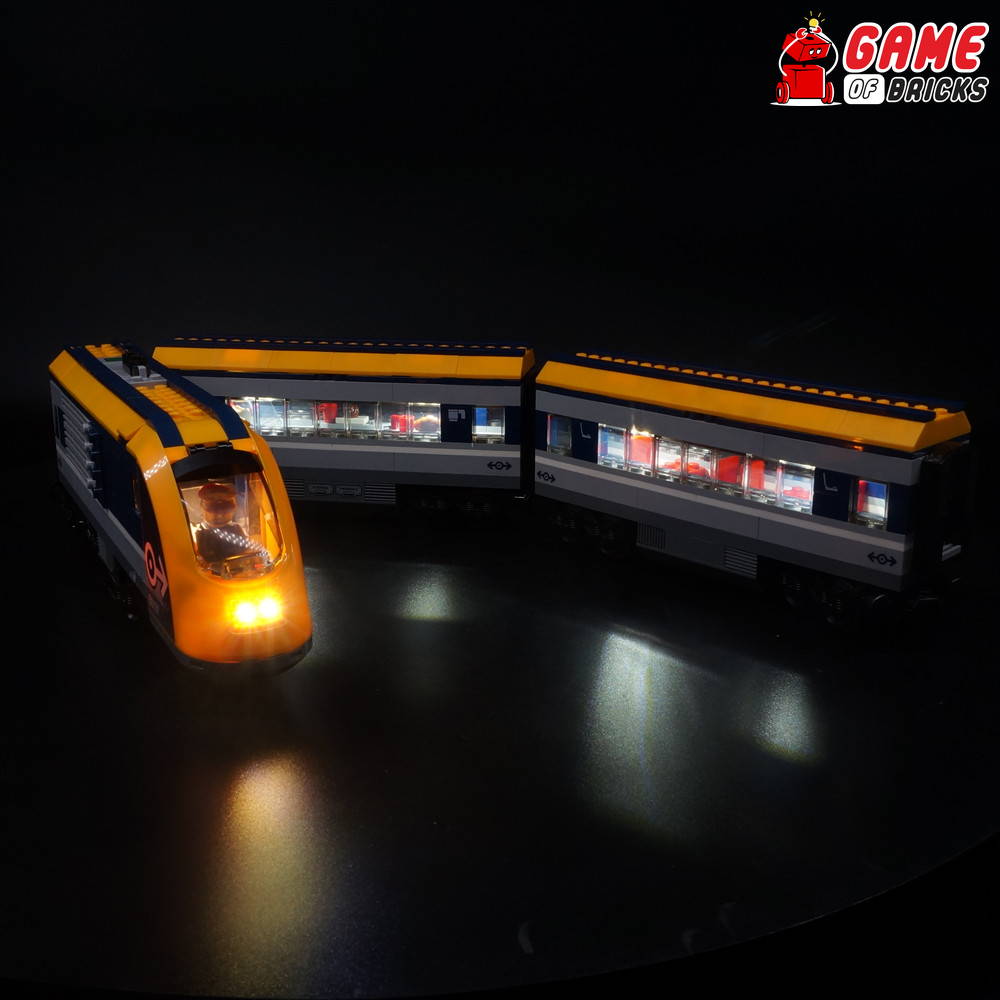 Do you know that DIY train lights exist too? Yes, you read that right. If you love doing things yourself, you could get yourself busy. 

HOW DOES THE LEGO TRAIN LED LIGHTS WORK

Step 1: Look For The Right Light Kit

Like earlier mentioned, every train set out there has its customized light kit. You should consider taking a walk through our catalog of LEGO lighting kits. We currently have the largest number of kits. 

There is a great chance that you may find the one that tickles your fancy. If you are a fan of DIY, you will still find what you want. 

Step 2: Begin The Connection
Immediately you have coupled the bricks of your LEGO sets together and have put the Minifigure where it is meant to be, you can start linking the LEGO train LED lights to the train set that you finished building. It is easy to install the lighting kit, as long as you follow our guidelines. You do not have to possess a degree in electrical electronics engineering before you can effortlessly connect the lights to the model. 

Step 3: Have Your Light Set Lit Up
Immediately you have finished linking the light to the train set, it is time to light it up. You can do this by merely turning on the light, and before you can say, 'Jack Robinson', your train set will be shining as bright as the stars. 

Do you know that you can link and light up different sets at the same time? Yes, you read that right. 

Why Do You Need Custom Lighting For Your Train Sets?
LEGO may have been merely a toy to many of us when we were kids, but as we grew older, it evolved from being just a toy. It is now seen as a passion for us. 

To allow your passion in train sets shine bright and have the needed life, we have created a great LEGO lighting system. 

Instead of having to deal with the usual set, you could make yours stand apart from those that your friends have by making use of unique lighting kits to power up your favourite sets.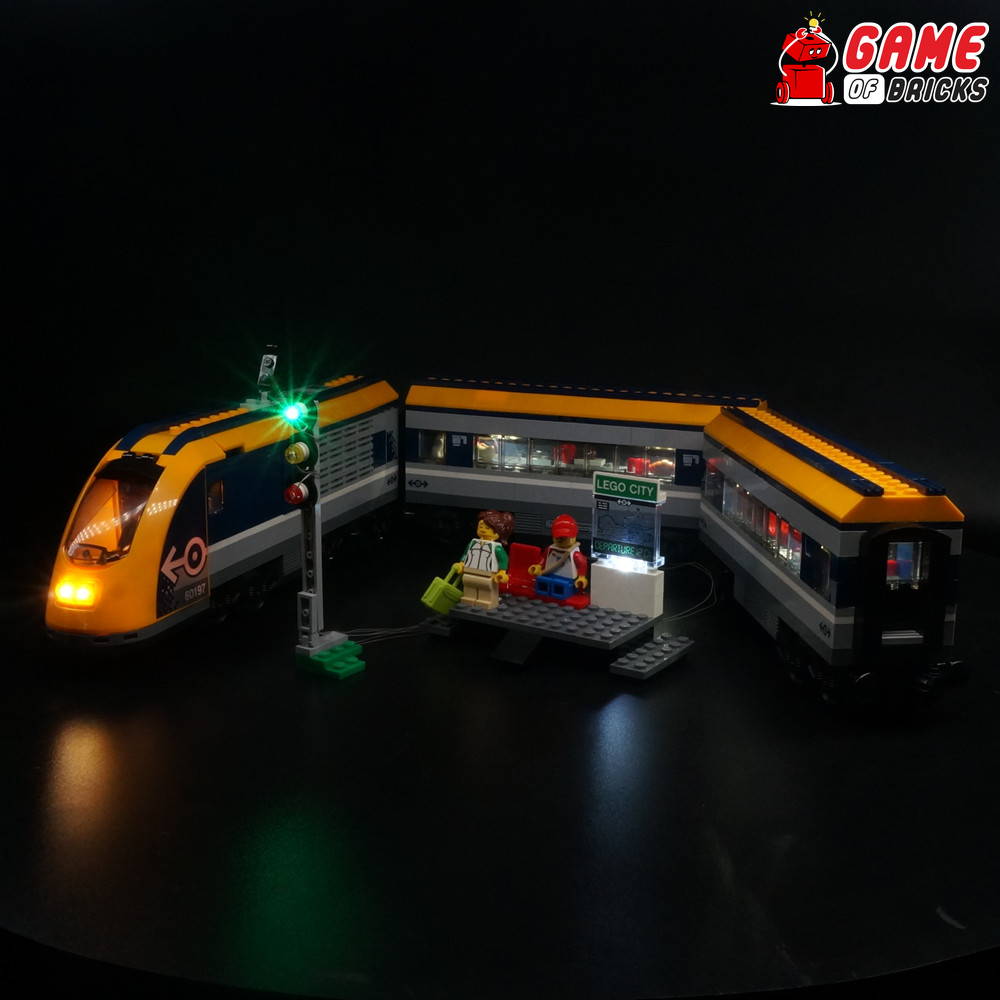 Are you trying to show your kids that LEGO sets are more than just mere bricks coupled the kit may do that? When the train set coated with the lighting kit lights up, they won't help but note why you are in love with it. 

WE HAVE MORE THAN LEGO TRAIN LED LIGHTS

We have a collection of train lighting kits for every LEGO train set out there, but we have more than that. We have the largest catalogs of lighting bricks out there, and they grow daily. 

We have lighting kits for new sets that just came out and the oldies that have been around for a long time. Do you have a classic set that is scarce and you want to beautify it? We will have the right lighting kit for you.
You will come across lighting kits for your Train Sets, Creator Sets, Modular Building Sets, Harry Potter sets, Star Wars Sets and so on. together? There is a great chance that a lighting 

Why You Should Get Your Lighting Bricks From Us

We are dedicated to possessing a myriad of light kits that are created for the different LEGO sets. If you want a LEGO train LED lights for your train sets, you don't have to look elsewhere, as we have different types customized for the different train sets in the Technic universe. 

We have a list of lighting bricks customized for the different sets available. No matter the type of set you have, there is a light kit present for it.

We believe in obeying safety standards and that is our lights are made from the best materials available in the market. The tools used in crafting these lights together are what are obtainable in topnotch LEGO lighting manufacturers. 
We have a league of astute designers that take their time and use their blossoming creativity to make every light kit that is churned out to the market. 

Our lights are designed to offer the sets, Minifigures and so on, a heightened sense of beauty. If you want your set to pop out, especially in its features, you should consider getting customized lighting kits and bricks for it. 

Every light kit that we churn out to the market is made with genuine LEGO parts, like transparent tiles, thereby allowing your sets to blossom brightly like a diamond. 


Our lighting bricks are designed to be tiny to easily fit in the bricks of the sets that you want to enhance. They can slide effortlessly underneath them. To ensure that your set is not damaged because of lighting component, the components are designed to slide in easily. If you are tired of crude light kits, it is important that you contact us. 

Our lighting kits are designed to be scalable, as well as modular. 

If you want a lighting kit to beautify your set, you should consider taking a walk to our catalog and treating your eyes to the beauty we have in store. 
We have made it easier to stumble on the set of your dream by giving you the search button. 

We update our LEGO lighting kits range once new sets are brought on board. We understand the need to be abreast of what is happening in the world of LEGO. Apart from that, we pride ourselves on being actively involved in learning more about the changes in the world of LED light to ensure that our clients have access to only the best lighting kit available. 

If you go through our catalog and you don't see the one customized for your set present, contact us immediately. We will love to hear from you.

If you want a lighting kit customized for solely you, and you have suggestions in mind, contact us immediately. Let us make your dream come true. We will love to hear from you. 

---