Light up your holiday season with the LEGO Holiday Main Street 10308 Set.
The holidays are almost upon us, so the time for fun is almost here. Getting in the mood to have fun and party may seem a breeze for our kids. But relaxing might seem a difficult assignment for parents, and most of us work a nine-to-five and are always on the move. If you fall in this category, you might need something to help get you in the mood for a celebration. But what could that be? Many holiday-themed toys and decorations have been designed to prepare you for a celebration, but sometimes these items are just not enough. The Lego team knows exactly how you feel and have prepared a series of holiday-themed sets to help get you to prepare for the holiday season. 

The set featured in this blog post is one of their most recently added to the Christmas-themed collection. This is the Lego Holiday Main Street 10308 set. Unlike other Lego Christmas-themed sets, which all feature a singular building, the Lego Holiday Main Street is different. The set features two main buildings, a tree house, and a train ride. All these are to be built from scratch before they can be used as decoration. This approach allows Lego builders to be completely emerged not only in the building of the set but also helps prepare their minds for the holiday season. So if you are looking for a set that could help get you deep into the holiday spirit, there is no better setting than the Lego Holiday Main Street. Do you have kids who are huge fans of Lego holiday-themed sets? If so, why not get them this Lego set this year to help get their holiday spirits flowing? You might be holding back because you are not all that convinced. This blog post has been specially designed to help clear whatever doubts you might have. Let us start with the Lego sets-building experience.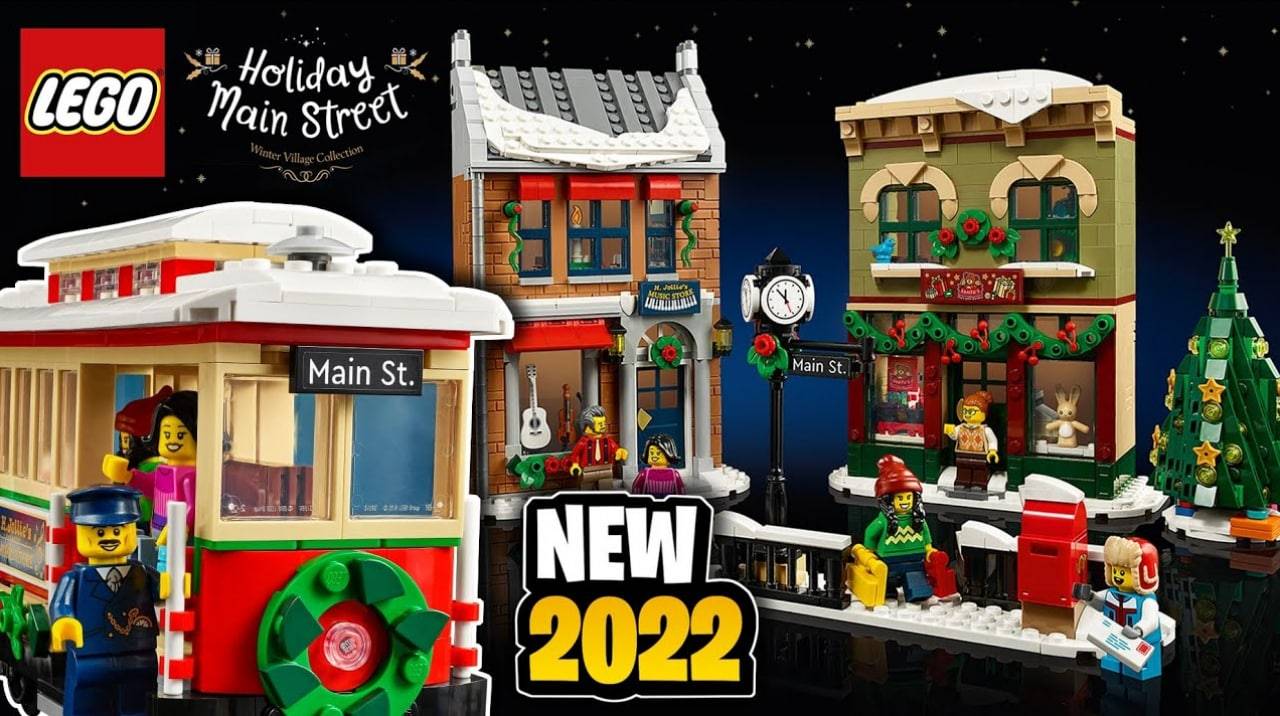 AN IMPRESSIVE BUILDING EXPERIENCE FOR THE LEGO HOLIDAY MAIN STREET 10308 SET.
As the holiday season gets closer, the workload at the office may seem overwhelming. Your company is trying to meet all deadlines before the holidays. With your schedule looking so tight, you may be wondering how you could make time to engage in building this Lego set. Well, you do not need to worry because this Lego set is very easy to build. Though the Lego set comes with over 1000 brick pieces, it can be easily put together without stress if you are an experienced builder. And the fun part is that since the set has been divided into two buildings, you could decide to build the main structure first, Before moving to the building of the Mall. This means you will only need to set aside small hours of the day to build a section of this set. You could engage in the building of this set during the weekend or anytime you feel like relaxing and unwinding.
But what if you desire to build this set simultaneously despite your tight schedule? Is there a way you could achieve this? Well, you can, thanks to Lego's sharp thinking. The Lego team has provided builders of this set the opportunity to build with friends. How? This has been made possible because Lego includes instruction manuals. This means that about four people can build this set simultaneously. So if you are a family of four, you could all engage in building this set as a family project. This makes the building experience more fun and exciting for all involved in the set's building. Overall, the Lego Holiday Main Street set offers builders a lot of fun and excitement. The set offers much more than an amazing building experience. It also offers builders the opportunity to enjoy a breathtaking display. So, let nothing stop you from including this Lego set in your collection this year. Aside from an engaging building experience, the Lego Holiday Main Street set also offers great details that are just fun to look at. Let's look at what some of those amazing details are. In the next section, we will consider some amazing features of the Lego Holiday Main Street set.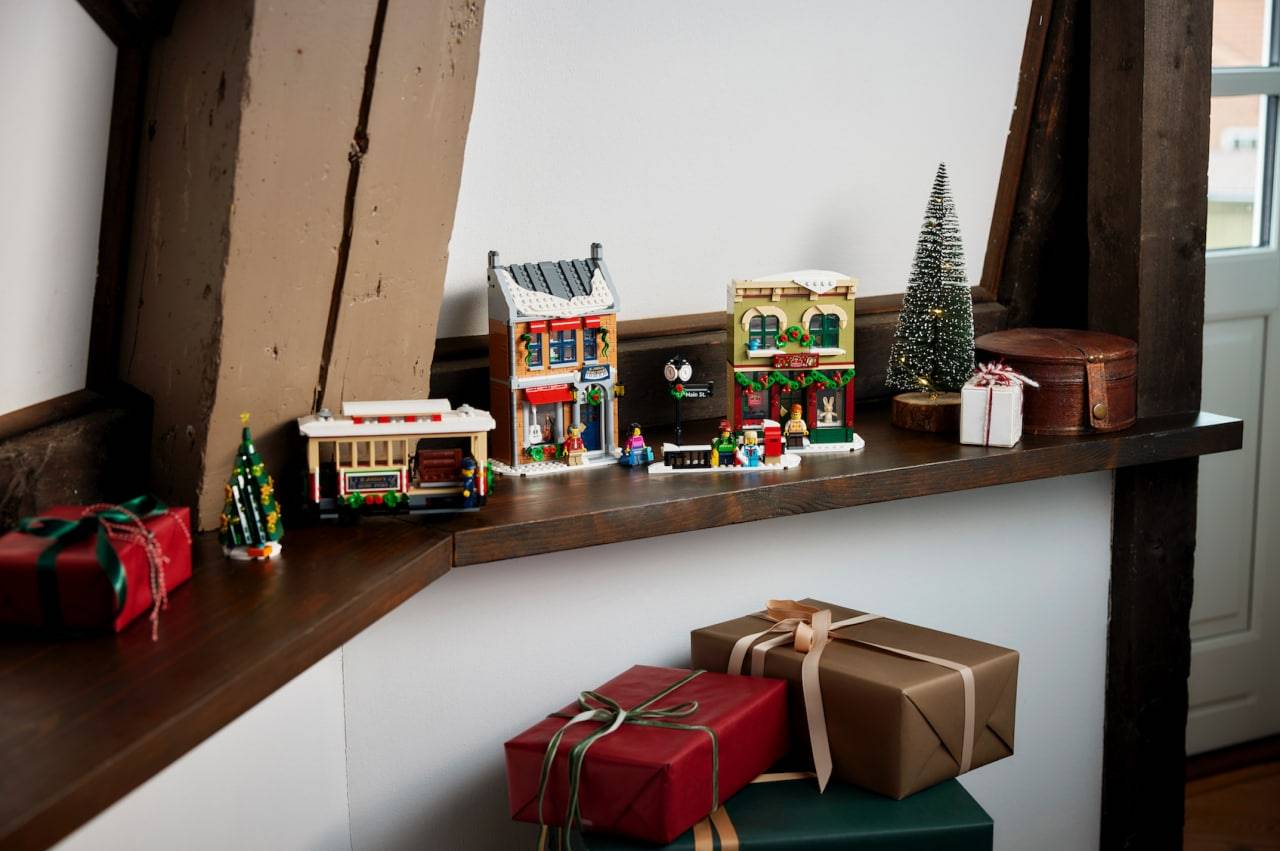 AMAZING FEATURES FOR THE LEGO HOLIDAY MAIN STREET 10308 SET.
FOUR INSTRUCTION MANUALS.
One of the most amazing things about this Lego set is its instruction booklets explaining how each part of the set is to be built. These manuals help speed up the building process by making teamwork possible. This means that instead of thinking of quickly finishing one aspect of the set and moving to the next one, you get the opportunity of calling your friends over the make the building experience not only fun but stress-free.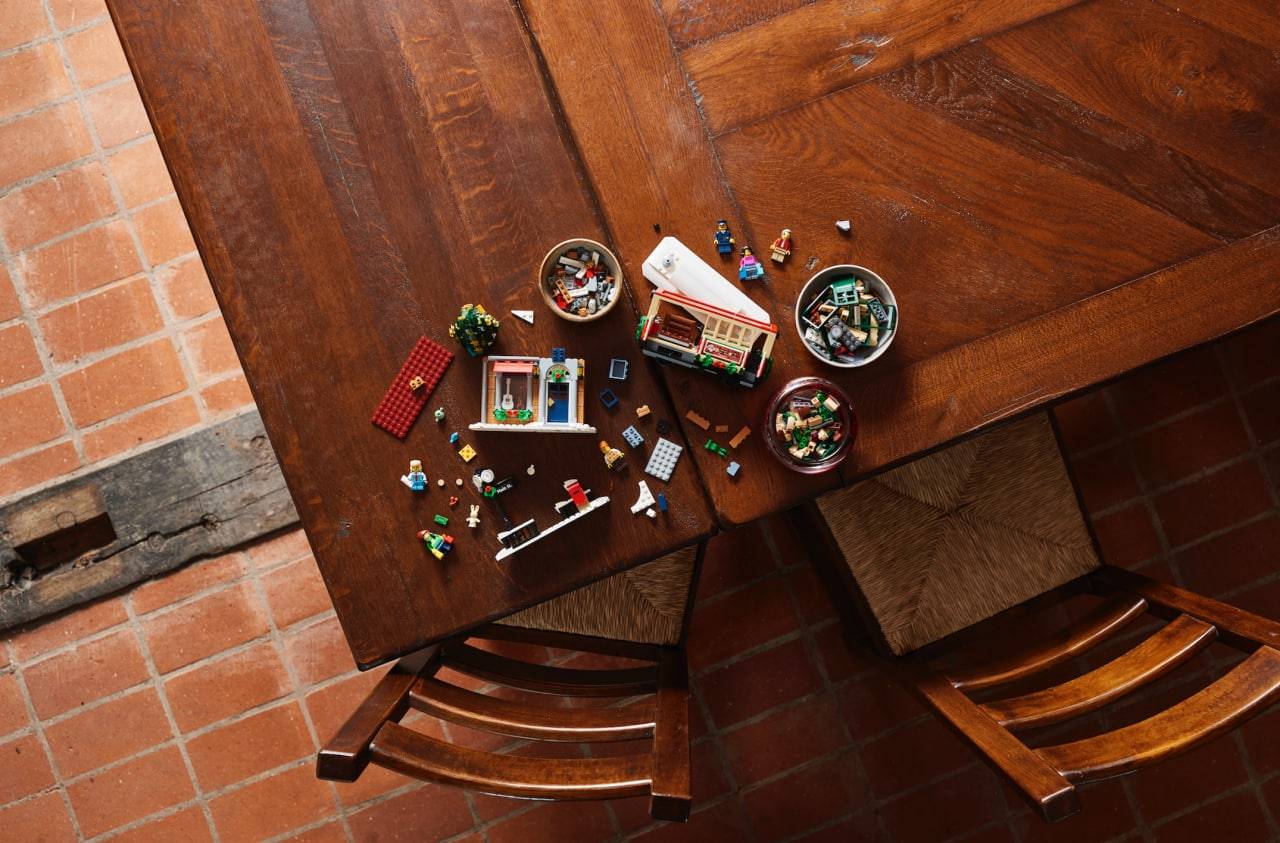 INCLUDES MINIFIGURES.
The Lego Holiday Main Street set also comes with lots of minifigures. These minifigures have been added to the set to help make the set look very good when displayed. You can also display the Minifigures inside the Lego set. The Lego Holiday Main Street set comes with a total of six Minifigures. These Minifigures include two shoppers, a child mailing to Santa, a car driver, and two store owners. You could display these Minifigures inside the building or casually around the scene.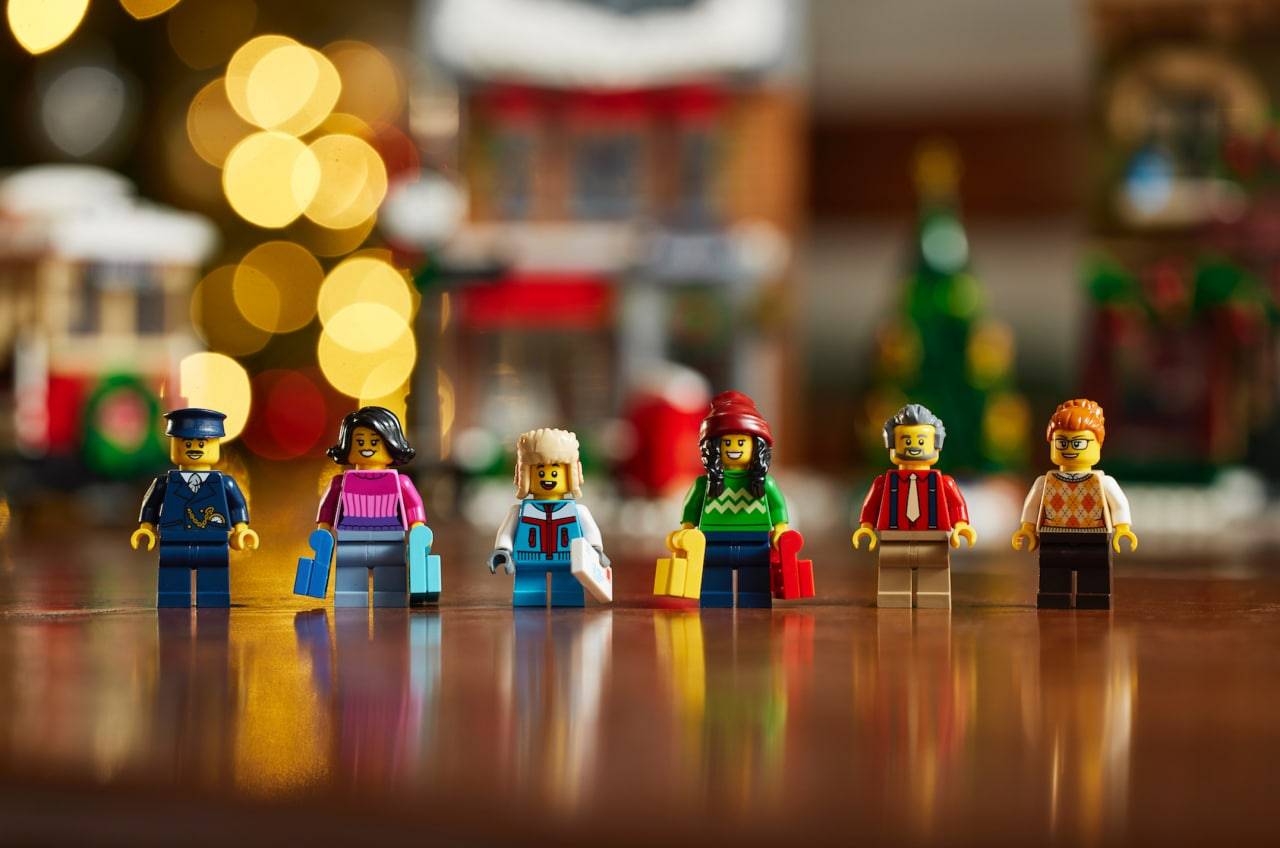 SET SIZE.
The Lego Holiday Main Street set can seem to some like a major building project. The set comes with a total of about 1514 pieces. These pieces bring to life both buildings, including the Christmas tree and train set. The Lego Holiday Main Street set measures 4 inches high, 3 inches long, and 7 inches wide when fully put together. Enjoy putting this amazing Lego set on display for all to see.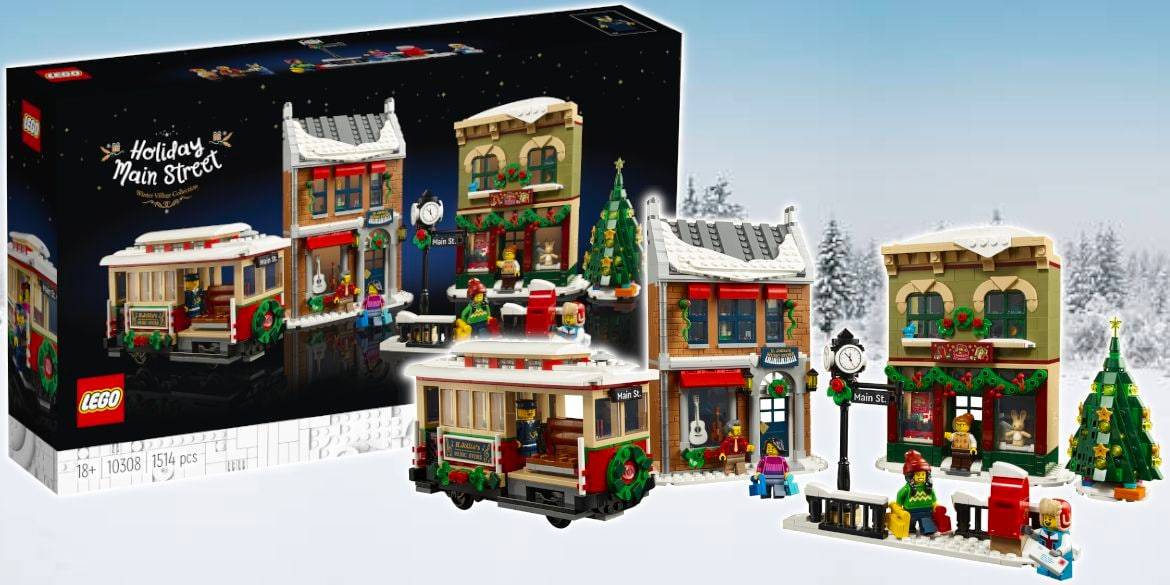 SET PRICE.
Regarding purchases of this Lego set, you could get it directly from any Lego store in your area. You could also purchase the Lego Holiday Main Street set directly from the Lego website. Purchasing from the Lego website will ensure a stress-free purchase, with the set safely delivered to your home. The set is currently worth about 100 US dollars. This price could be slightly higher if you live in Australia. Once you have safely ordered your Lego set, ensure to include our amazing light kits.

LIGHT UP YOUR LEGO HOLIDAY MAIN STREET WITH THE HELP OF OUR AMAZING LIGHT KITS.
Our light kits have been well designed to ensure they give Lego users the best experience possible. The lights are customized according to your Lego set's needs and what areas need to stand out. If you want to purchase our Lego light kits for this set, you can head to our light kit page for more info. The light kit also has different features. You can select the light kit of your choice depending on your level of expertise. If you are new to our Lego lights, it could be a bit complicated to install. Here is some information to keep in mind to get more info on how to install our amazing light kits.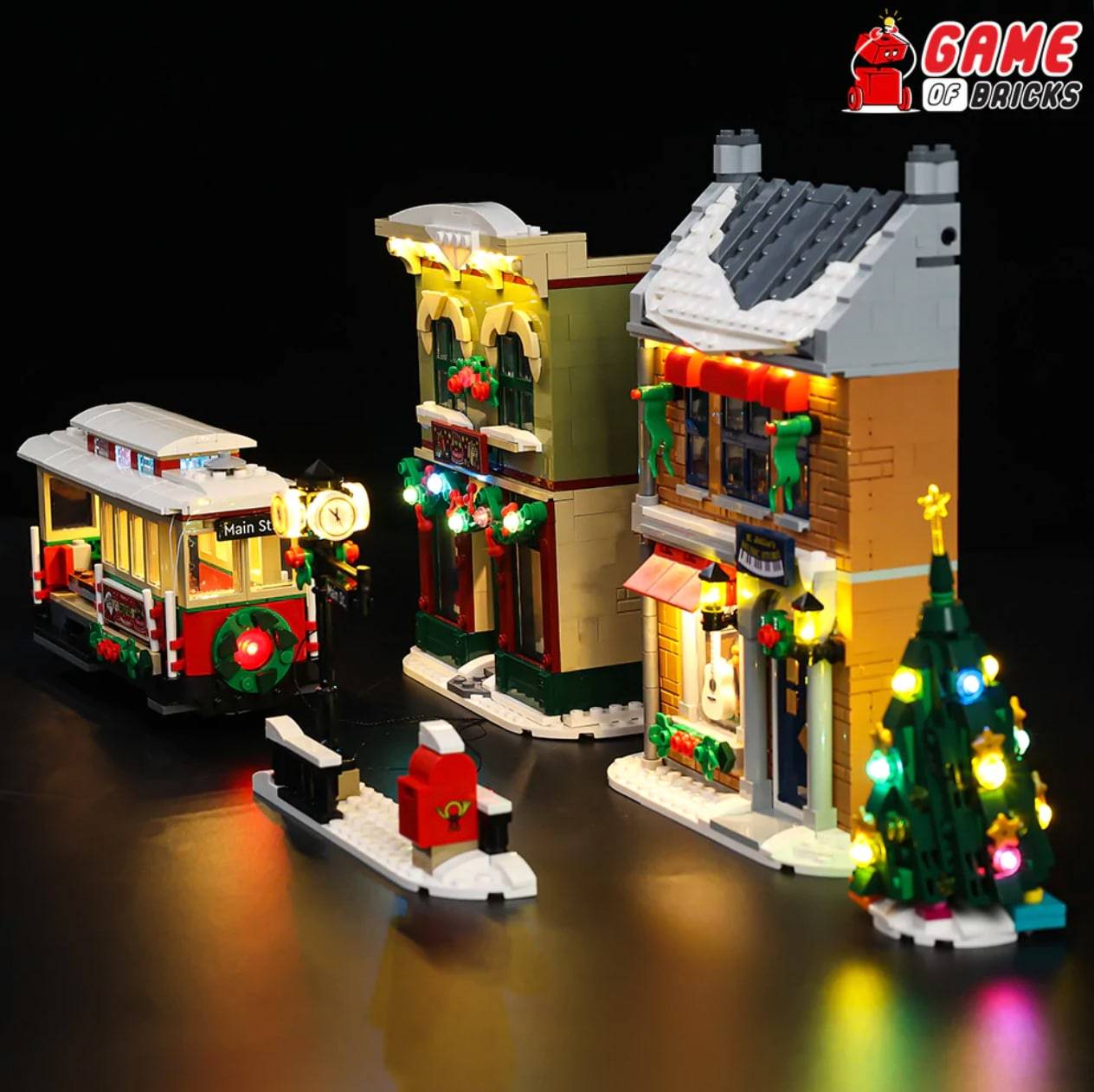 INSPECT YOUR LIGHT KITS.
Once your light kits arrive, it would be best if you take the time to inspect them all. This Is because your light kits are very delicate and can easily sustain shipment damages. So as soon as your light kits arrive, inspect them. If you notice anything wrong with your light kit, immediately request a replacement. But if everything looks good, you could then install it.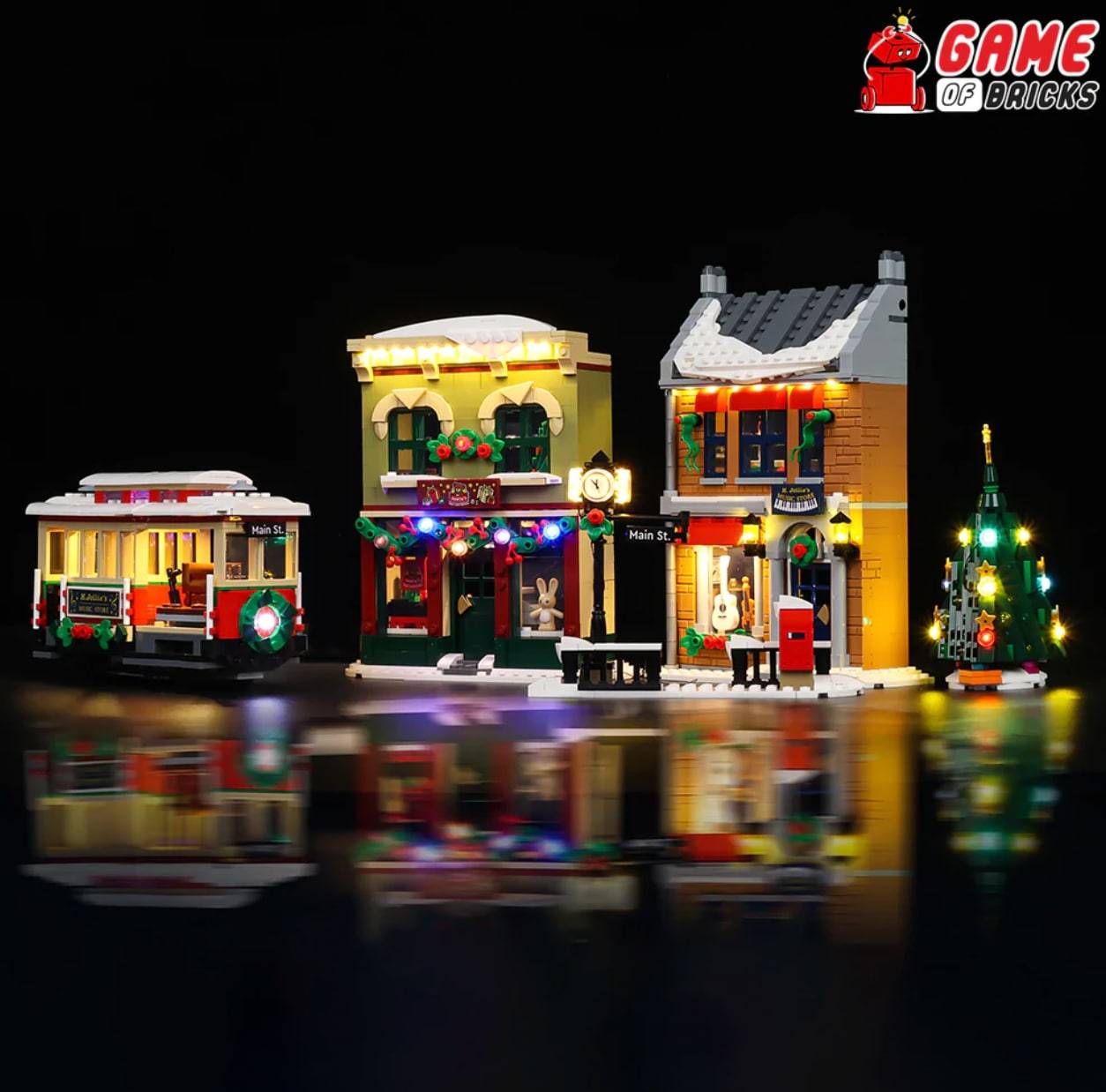 INSTALL YOUR LIGHT KIT.
Once you inspect your light kits, it's time to install them. It would be best to use the instruction manual to succeed in this process. The manual would ensure you do not run into any roadblocks while installing. If you follow the instructions from the manual carefully, you will surely succeed.
TEST RUN INSTALLED LIGHT KITS.
Once you are done building your Lego Razor Crest, it will be best to take time to test and run them. The reason for checking this is to make sure everything is working perfectly. So take your time with this process to look through the vital features of the light kit. Once everything works perfectly, put your Lego Holiday Main Street set on display for all to see.
---