A new adventure upgrade for the LEGO Volkswagen T2 Camper Van 10279 Set.
By

Nikita P.
/
August 11, 2021
Are you a fan of long road trip drives, going on adventures, and site seeing? Well, nothing makes such adventures more fun, with a comfortable ride to make your trip fun and exciting.

Well, what better ride to go on those amazing adventures, than with the Lego Volkswagen t2 campers van. This van was formally designed as a transport, kombi, or microbus. It was later seen to be both Comfortable, and good for camping trips, most especially in the US and UK. This bus was originally designed by Germany in 1950, by German automaker VW, as its second car model.
This van was well designed to at least accommodate four people sleeping in its inside, with an even bed, for comfort. It even had a kitchen for cooking meals on the road. So it was the perfect van for trips and travel.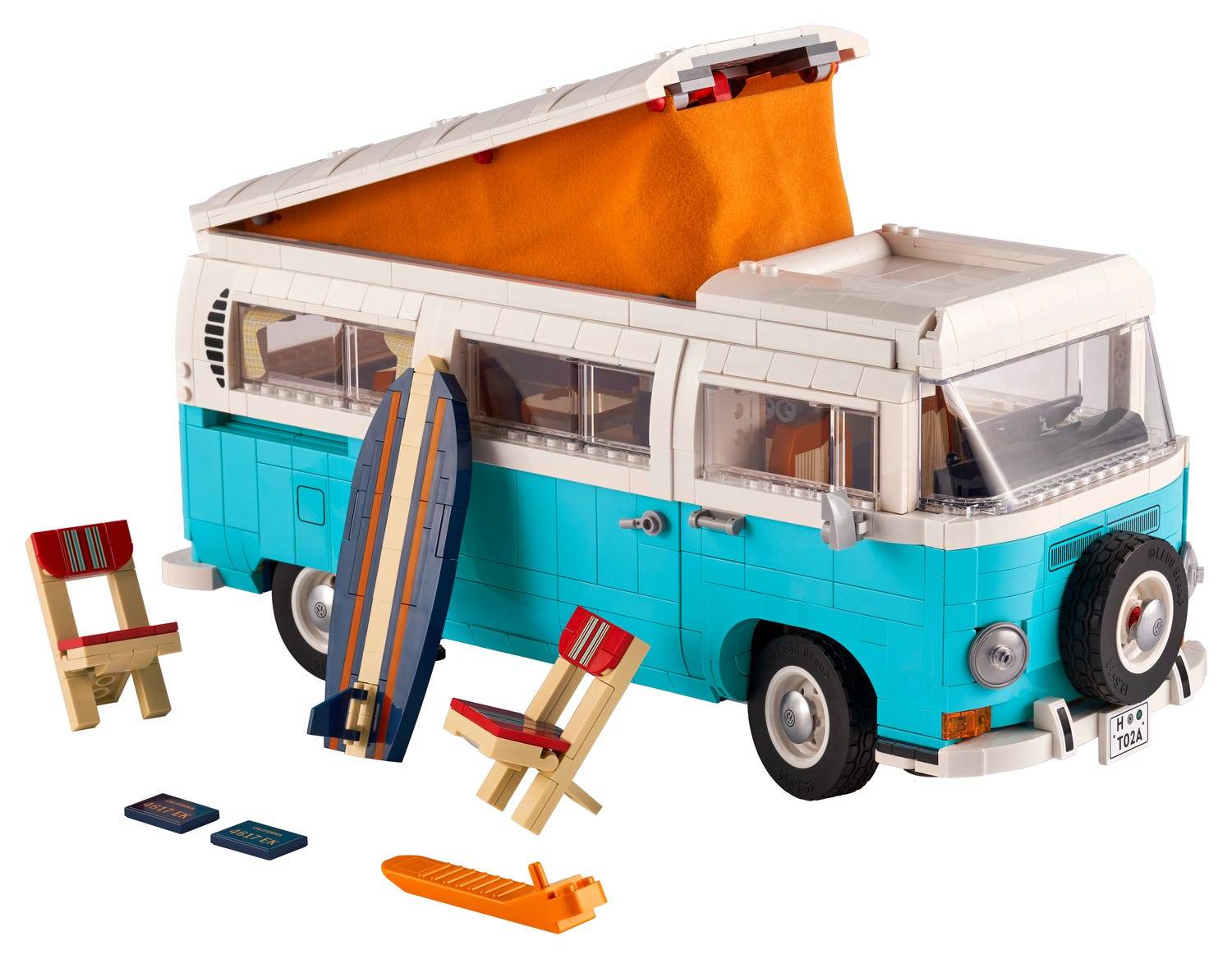 Sadly though, not everyone can afford approximately 40 to 50 million dollars for a Volkswagen t2 campers van, but still, they long for that adventurous, camping feeling. Well, all your dreams can be actualized with the Lego Volkswagen t2 campers van set. This amazing Lego set has over 2000 pieces of pure and authentic details, which will make this set stand out in a world of Lego sets.
This set also has a lot of amazing features which make it look and feel like you are building your very own VW type 2 campers van as its real-life counterpart.
BUILDING EXPERIENCE FOR THE LEGO VOLKSWAGEN T2 CAMPERS VAN SET.
The Lego Volkswagen t2 campers van is the perfect gift for any Volkswagen or van lover in general. This set is giving a building style to appeal to much older Lego builders and fans alike. It comes with over 2000 pieces of authentic detailed, and top-quality brick, which enhanced the building of this Lego set.
This set gives builders the privilege to explore the many features and compartments that make up the design and building of each Volkswagen vehicle. From the iconic front windscreen to the well-textured certain. The set also comes in a very well-detailed brick and white color, which helps add to the overall building experience of this set.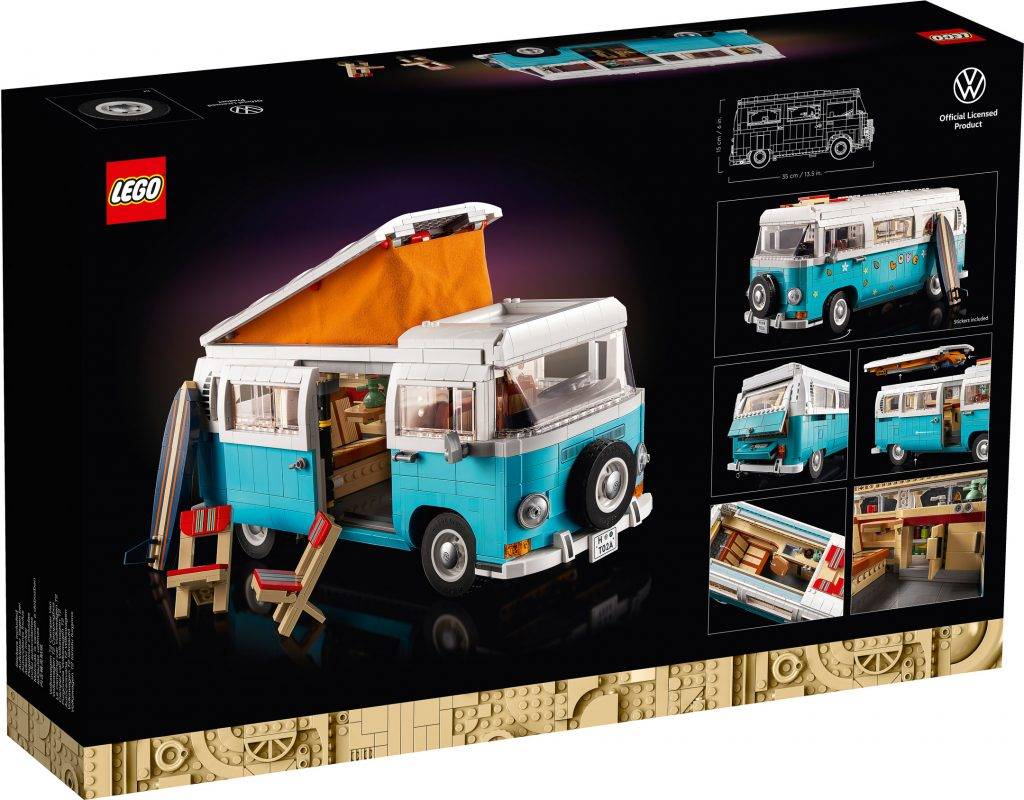 This set is designed to keep you busy and distracted from the stress that comes with a stressful day. And if you have an active imagination, then you can even wander off to a world of adventure and role-playing as you go on amazing adventures in this amazing Lego set.
So if you are looking for a Lego set that posses a challenging building and also has amazing looks, which will keep other Lego fanatics captivated, then this is definitely the Lego set for you.
FEATURES OF THE LEGO VOLKSWAGEN T2 CAMPERS VAN 10279 SET.
The Lego Volkswagen t2 campers van set comes with a lot of amazing features which help it look as close as possible to its real-life counterpart. This section will focus on some of those features.
• AUTHENTIC DETAILS OF THE SET.
Well as far as details go, this set does not come short in that regard. This set was designed with the impression of camping, mimicking the looks and details of a real Volkswagen t2 campers van. Well though the outside of this set it's amazing and well detailed, perfect for a display set, the main thrill of the set is on the inside.
The inside of this set features authentic details like chairs, beds, and even the traditional sliding door which can be accessed opened from the inside. The most amazing thing about this set is the detailed representation of the Vans kitchen, with a gas stove, sink, fridge, swing-out table, plus a foldable rock and role-size bed. All this detail will live each builder with a unique experience and an unlocked world of amazing role-play.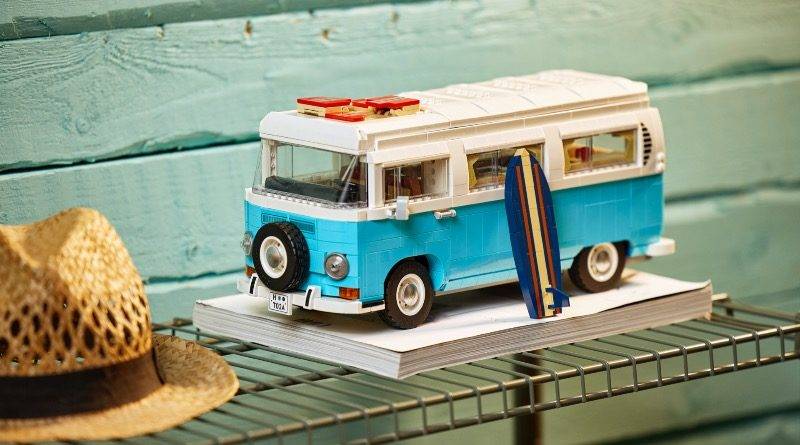 • AMAZING BUILD.
Lego always ensures that each new set is better than the old set especially when it comes to set build and durability. And Lego sure has not slaked in this regard in the building of this set. This Lego Volkswagen t2 campers van is built from a high-quality material that is both comparable when connected but also pulls apart easily every time. This has been the goal of Lego with these sets since 1958.
So with this Lego set, you not only get a brick form of high quality but one that fits quite neatly and can easily be pulled apart if need be. This not only ensures durability but also the overall quality and neatness of the build once finished.
• UNIQUE ACCESSORIES FOR THIS SET.
Well as far as accessories go, this set has a lot of unique accessories, which were added to make the set feel more adventurous and fun as a replica of a VW camping van. Some of those accessories include a camping kitchen, with a gas stove, a sink, and a fridge.
There are other accessories with Amazing details like the swing-out table and foldable rock and roll style bed. But amazing all these cool accessories, the one that truly stands out is the new tires added to this set. Well, unlike other Lego sets, this set is given tires of standard quality, which not only looks but feels like a real tire. This just elevates the overall look of this Lego set.
• SIZE AND PRICE OF THE LEGO VOLKSWAGEN T2 SET.
Well, when it comes to size, it is safe to say that this Lego set doesn't lack at all. It could be described as a medium to large size set depending on the overall look of the builder. It comes with about 2207 pieces of top-quality brick. It is about 6inchs high, 14inches wide, and about 6inches in dimension. With the set's size and bright color scheme, it is safe to say that it will definitely stand out amazing as other Lego sets you have displayed.
Well, though the set has a lot of top-quality builds, it is quite adorable and can be bought at about 179.99 dollars from Lego stores in the US. This set is slightly more expensive in Australia and can be purchased at around anything from 149.99 to 249.99 dollars. The price in the UK is fixed though at about 149.99 euros.

MAKE THIS SET EVEN MORE AMAZING WITH OUR SPECIAL LIGHT KIT.
Well, throughout this article we have focused on the beauty and authentic details of this amazing Lego set. But now with our special Lego light kit, we could make this set look even more beautiful, setting it apart from other Lego sets.
All this can be done by someone who even has no experience setting up our light kit due to our light kit manual that is easy to read and implement. But aside from the manual, there are also some little but important laws one must follow to ensure a hundred percent success. This section will focus on some universal steps which will ensure an even smoother installation.
2. CAREFULLY INSPECT EACH LIGHT KIT AND ACCESSORIES.
Before you rush into the installation of our light kit, make sure to run proper checks on our light kits and accessories. This will help you ensure the general state of your light kit, knowing if it is in good shape and if all parts are complete.
This check is important because it is common for light kit accessories to get damaged or misplaced during shopping. Pointing out of this early will make damage control giving you assistant easier, as this has been freshly spotted. But if all checks are done and there are no damaged or missing parts, you can successfully move on to the next step.
3. PROPERLY INSTALL OUR SPECIAL LIGHT KIT.
Well, this is the part where new light kit installers get nervous, but you don't need to be. All you need now is to take a deep breath, and carefully follow the step-by-step instructions listed in your manual.
Remember all light kits are designed to fit easily and properly through each brick. So if a light kit isn't fitting in properly, don't force, but gently pass it through to avoid damaging your light kit.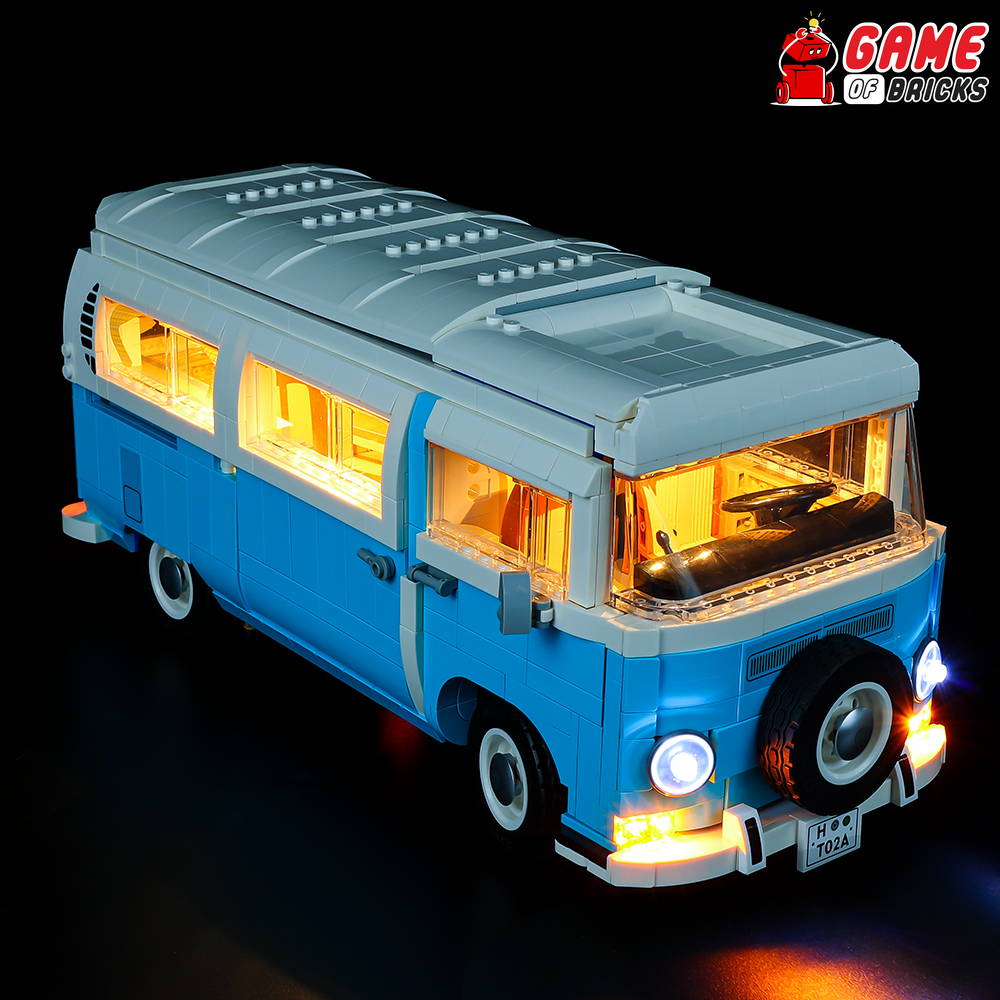 4. TEST YOUR LIGHT KIT.
By now, you have successfully completed the installation of your Lego light kit. Before you dazzle the world with your light kit, run some final checks to ensure everything is working properly.
Look out for the problem of short-circuiting for it could indicate that the batteries are overload or that a part of the light kit is damaged. If any problems are spotted, endeavor to fix them immediately for a smoother and brighter experience. And once everything checks out, brighten the mood with our special light kits.