LIGHTS GALORE
Experience the brilliance of our USB LED Light Kits. Specifically tailored for LEGO, each kit amplifies your creations, ensuring every brick radiates with warmth and color.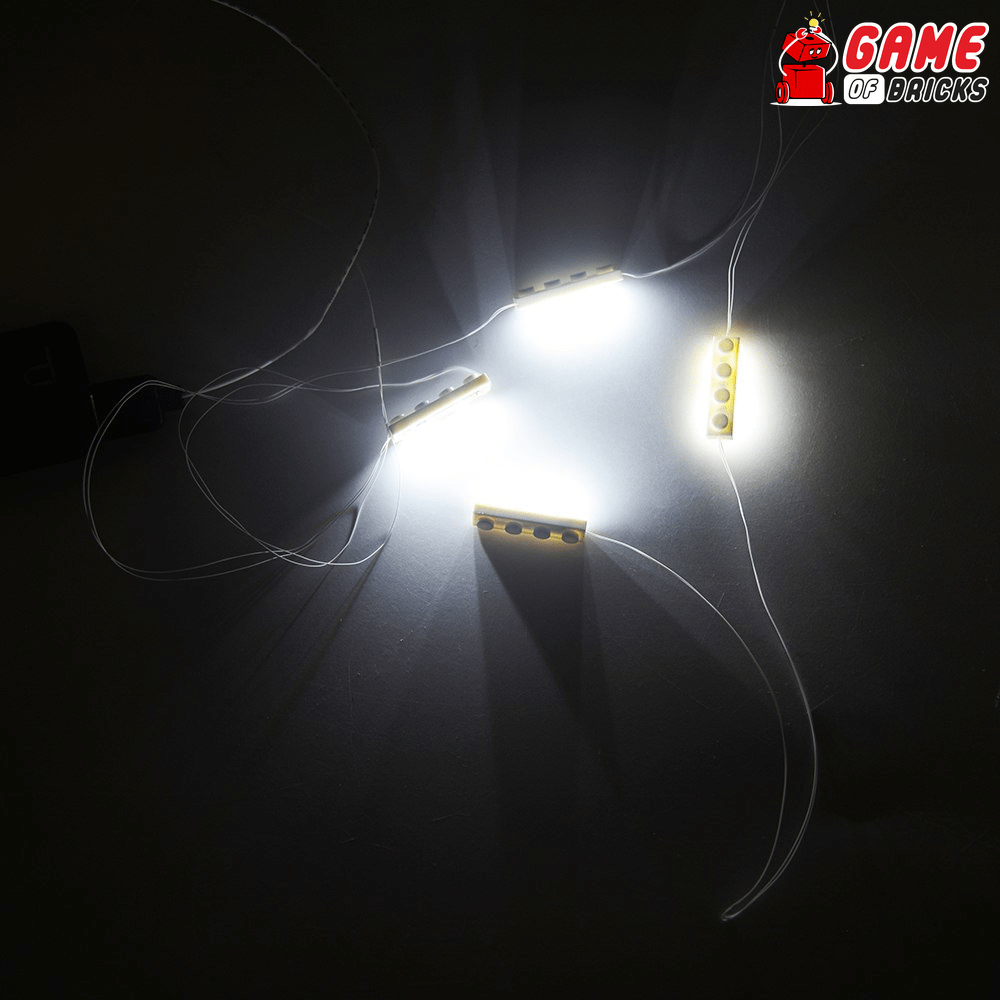 BLUE. WHITE. GREEN.
Choose your hue! With a variety of colors, craft atmospheric scenes or luminescent landscapes. Whether it's the soothing warmth or the calm blue, there's a shade for every narrative.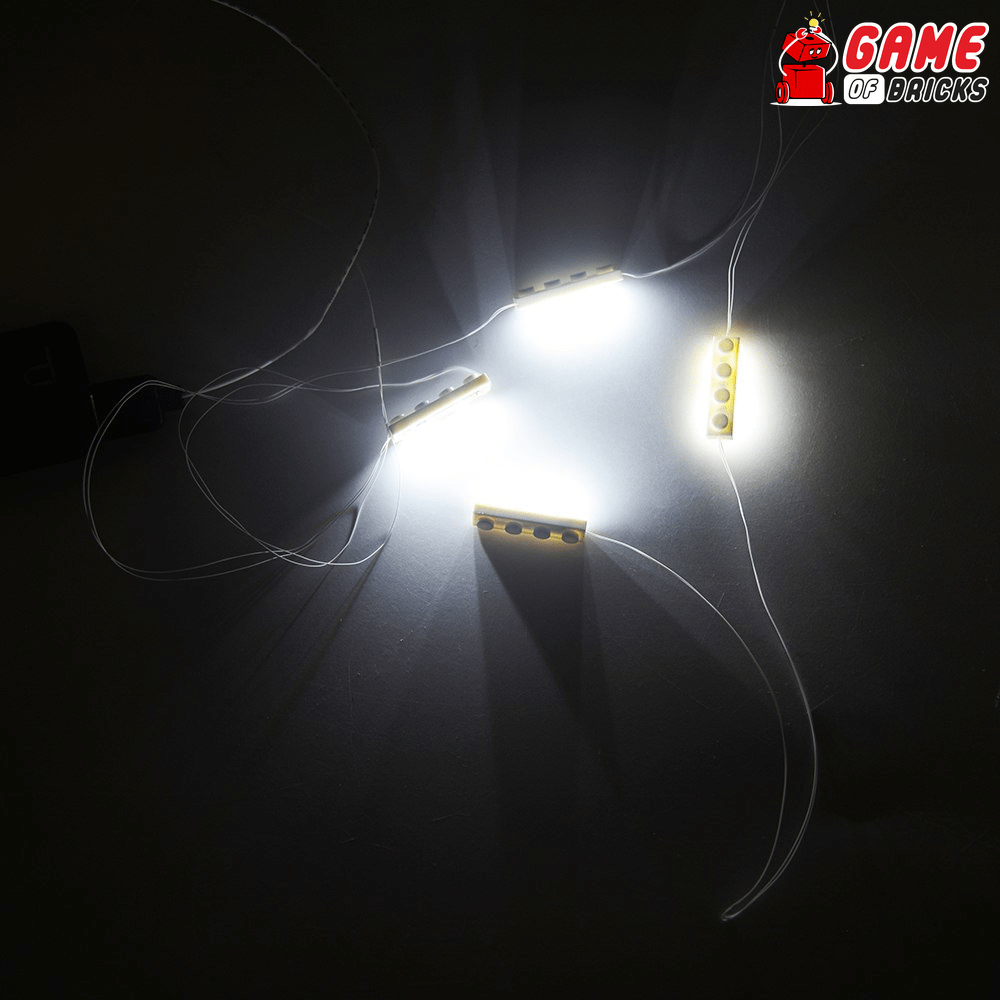 6-IN-1 OR 4-IN-1
Select from our distinct setups. Whether you need the diversity of six lights or the compactness of four, we've got your LEGO builds covered.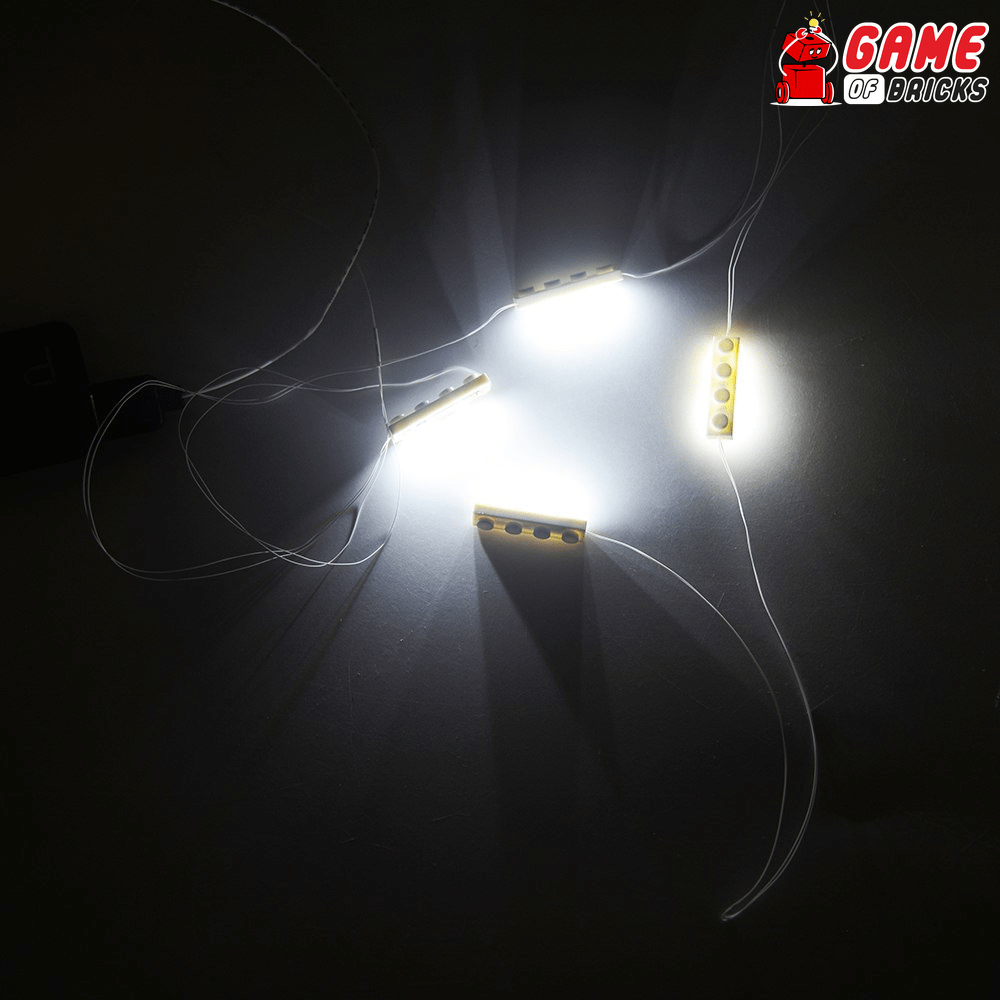 BRICK-INTEGRATED LIGHTS
Every LED seamlessly attaches to LEGO bricks, offering flawless integration. It's illumination designed exclusively for your brick universe.
Readers' Section
The Evolution of LEGO Lighting

The magic of LEGO has always been in its ability to bring imaginations to life. With the introduction of our USB LED Light Kits, these miniature worlds gain an added layer of vibrancy and luminance. From the calm tranquility of the green hue to the radiant brilliance of the warm light, Game of Bricks has redefined LEGO lighting.

Diverse Lighting for Diverse Builds
Whether you're constructing a bustling LEGO market or a serene LEGO garden, the choice of lighting can make all the difference. Our kits, available in both 6-in-1 and 4-in-1 configurations, offer flexibility to match every builder's needs.

Attention to Detail
Each LED is meticulously designed to fit directly onto LEGO bricks. This seamless integration ensures that every nook and corner of your LEGO creations gets its moment in the spotlight.

Powerful and Convenient
With a USB connector, powering these LEDs is hassle-free. Regardless of where you're building, you can always illuminate your LEGO masterpieces. Dive deep into a world where LEGO doesn't just build; it shines.
Game of Bricks
Game of Bricks makes it a point of duty to provide you with the best LEGO lights for your sets customization. Quality of LEGO Light Kits is our speciality. This set is a light kit only. Model is not included.
What you have
Recently viewed