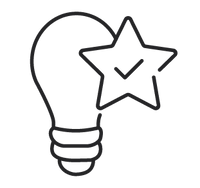 Premium
Quality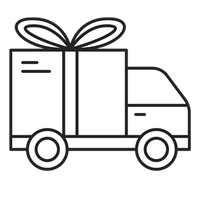 Free
Delivery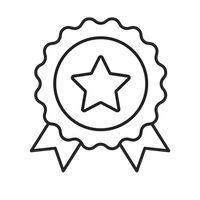 2 Years
Warranty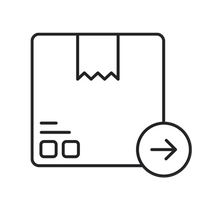 1 Business Day
Dispatch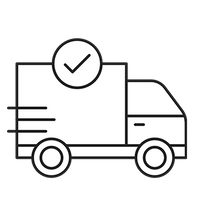 3-12 Days
Delivery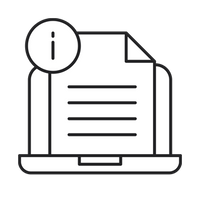 Instructions Both PDF
and Online
THE WONDERS OF THE DEEP SEA
Dive into the magic of undersea adventures by assembling the delightful LEGO The Little Mermaid Royal Clamshell 43225 set. This charming creation encapsulates the whimsical world of Ariel and her aquatic companions. Enhance its captivating charm by customizing it with our shimmering LEGO Lights.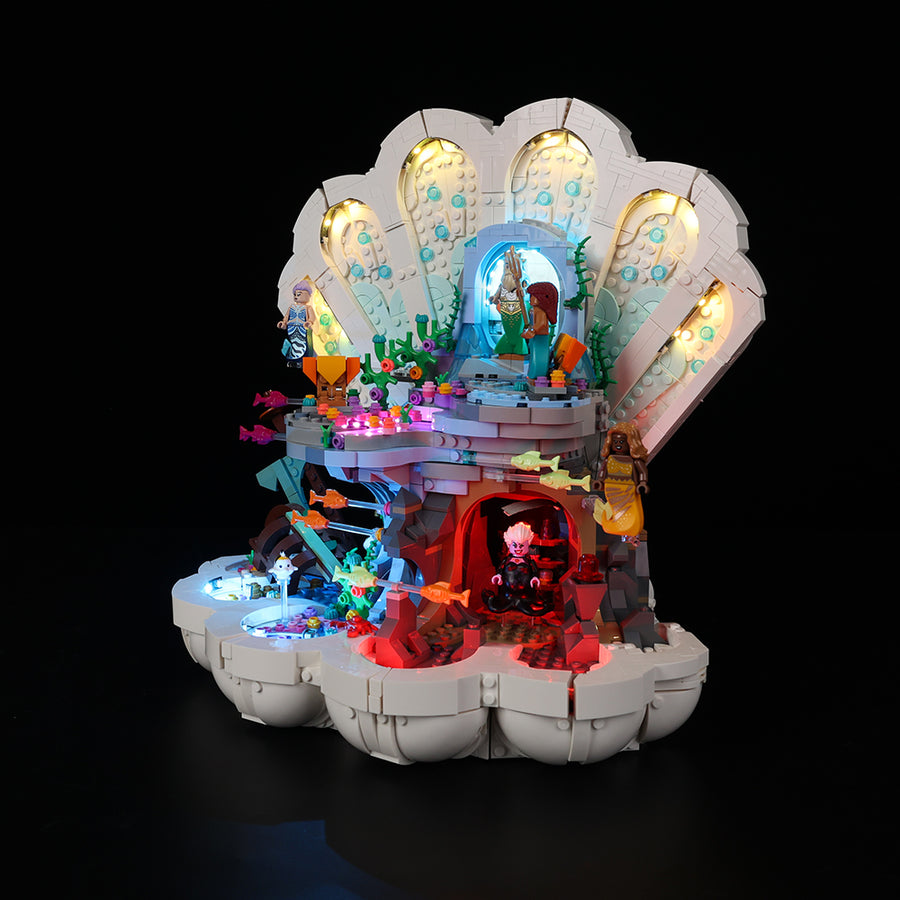 EXPLORE THE OCEAN DEPTHS
Imagine navigating through the coral castles and enchanting sea life as you recreate the whimsical moments from Disney's beloved classic.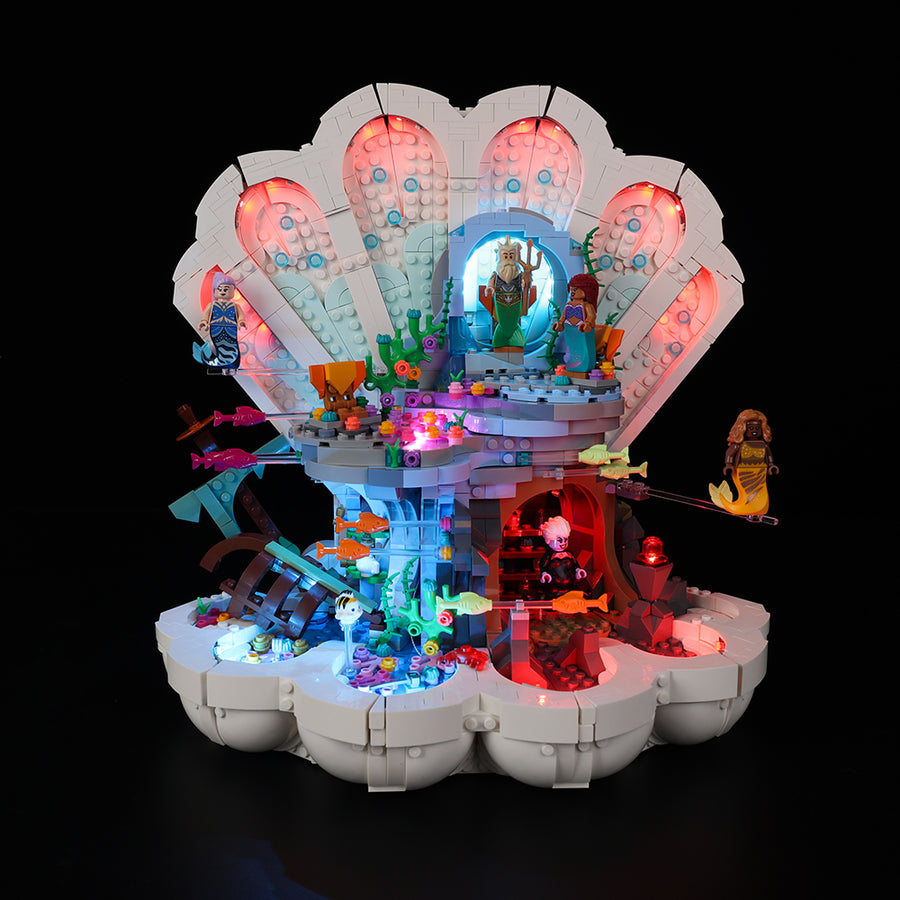 A SPLASH OF IMAGINATION
With LEGO Disney sets, take a dip into the mesmerizing world of your favorite fairytales. Recreate the magical scenes and beloved characters that have charmed generations.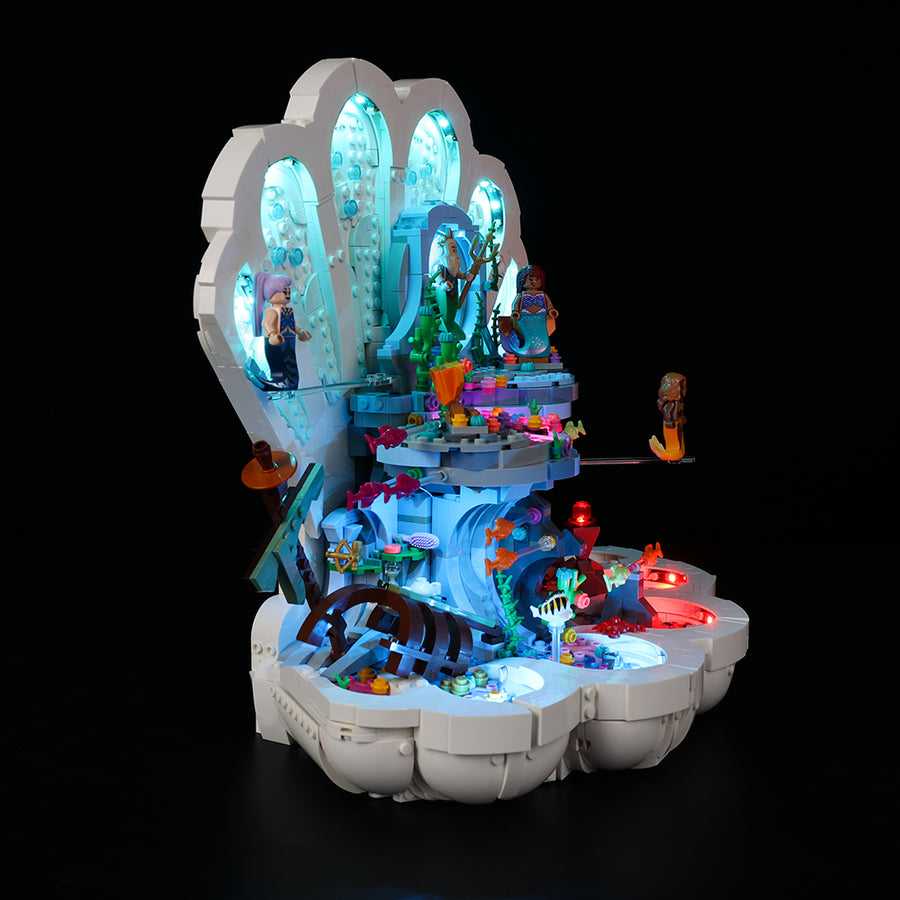 EXQUISITELY DESIGNED
This beautifully crafted Little Mermaid Royal Clamshell set showcases all the vibrant details and beloved characters from the underwater kingdom, making it a delightful collector's piece.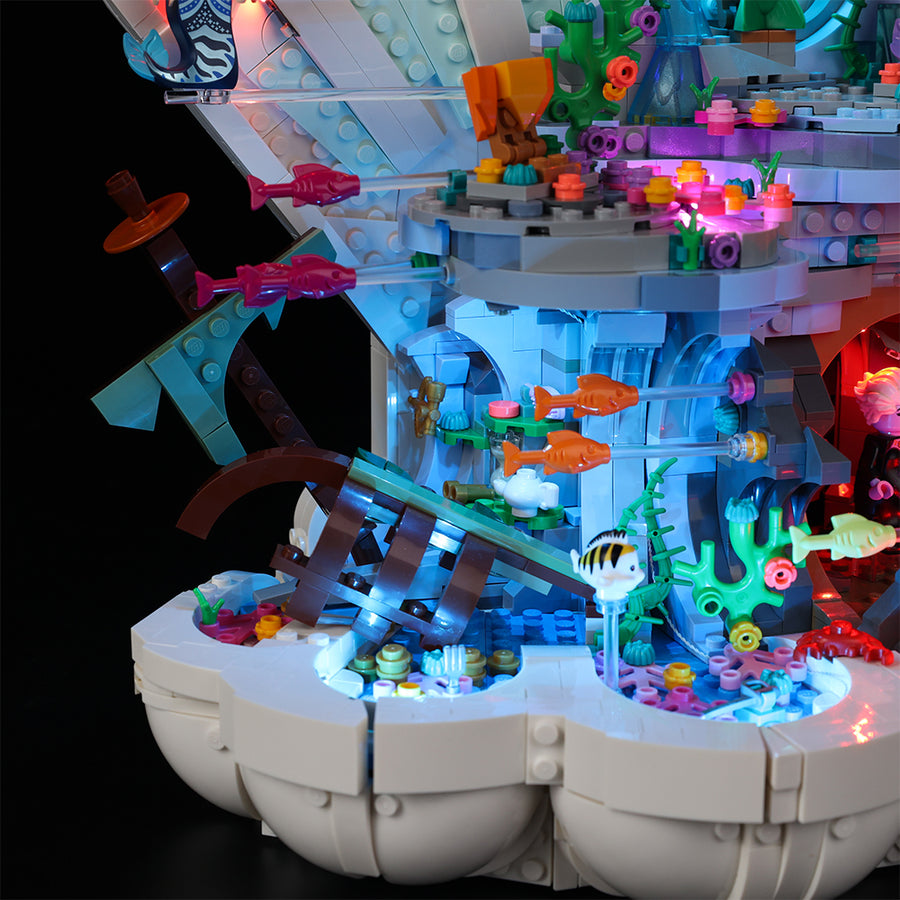 ENGAGE IN MARITIME MAGIC
Gather your family and friends for a delightful building experience. Assemble the Royal Clamshell and dive into the enchanting world of The Little Mermaid together.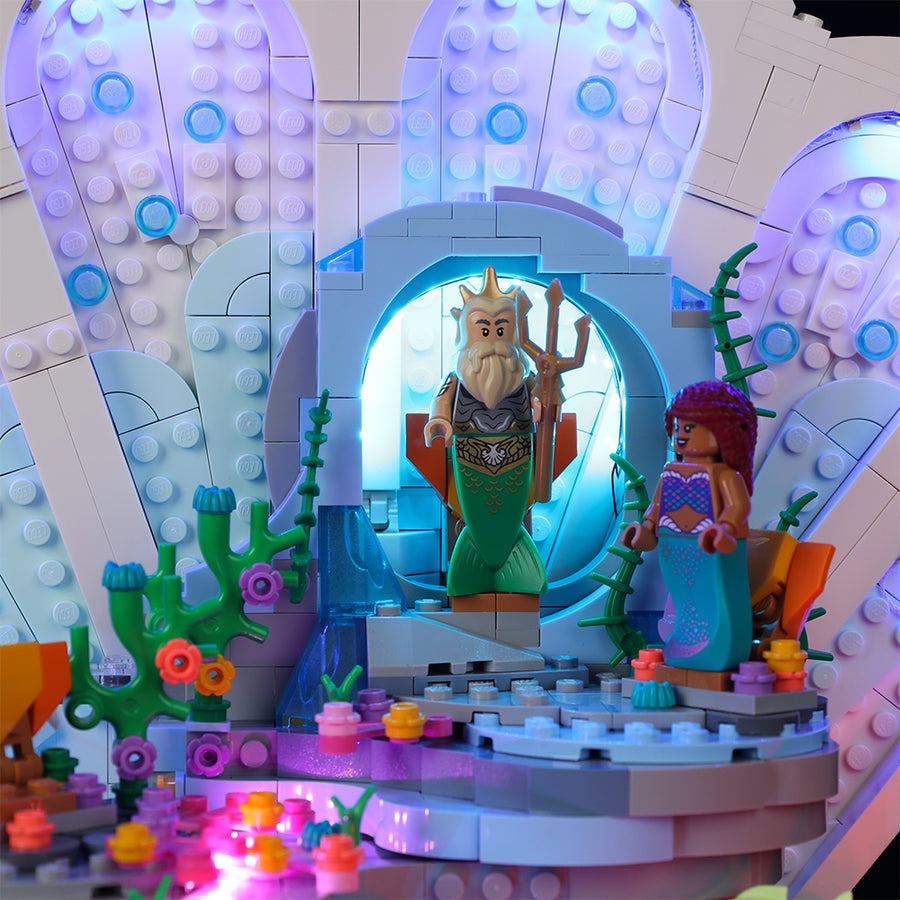 A TREASURED DISPLAY
Showcase this set in all its splendor as it takes center stage in your collection, illuminated brilliantly by our radiant LEGO Lights.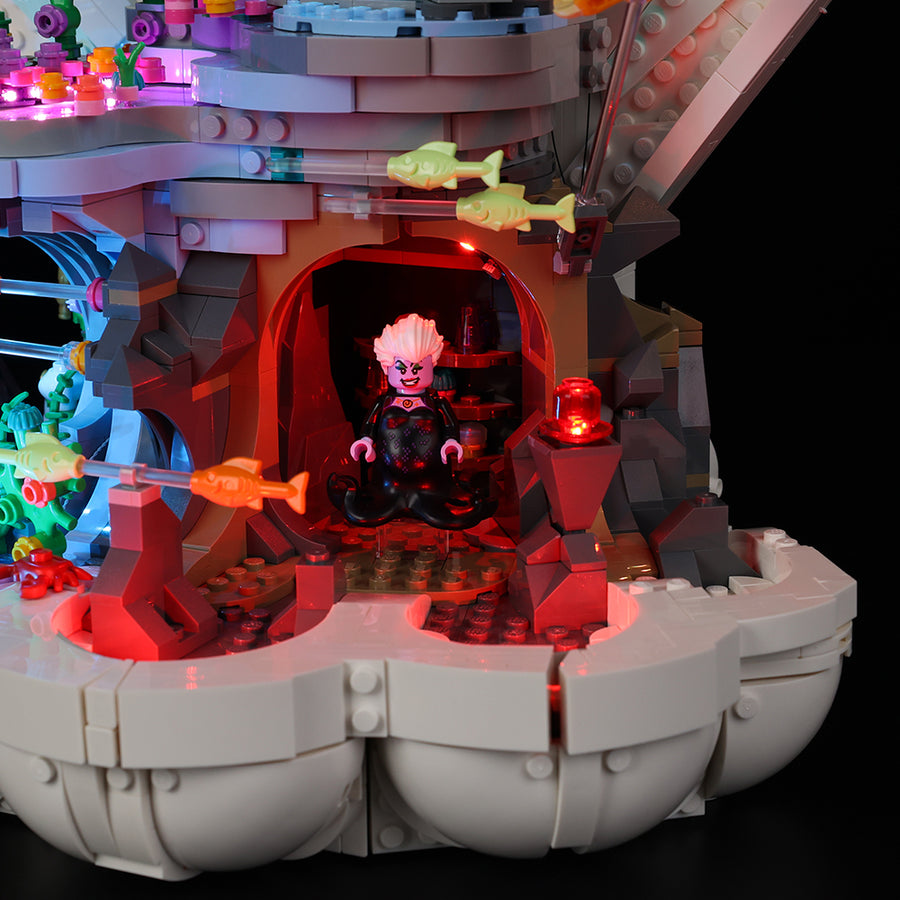 THE PERFECT GIFT FOR DISNEY ENTHUSIASTS
Fans of Disney classics and fairytales will be delighted to receive this captivating set as a holiday or birthday gift.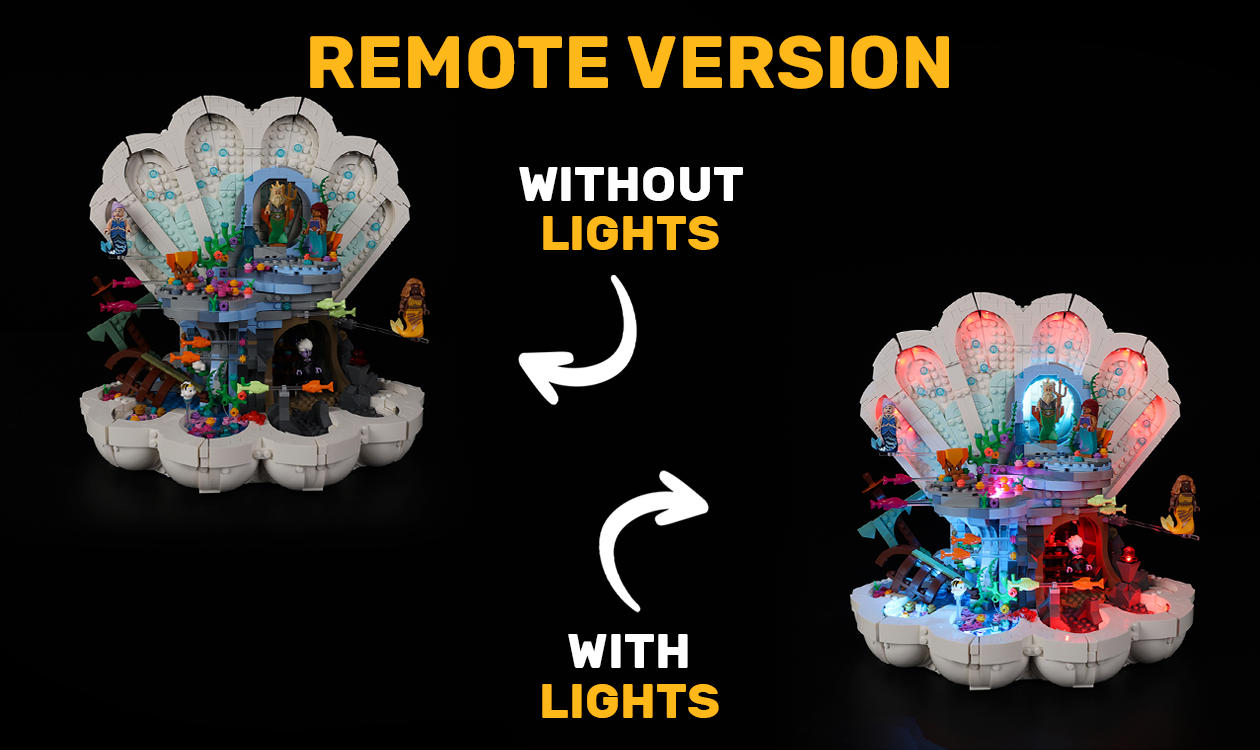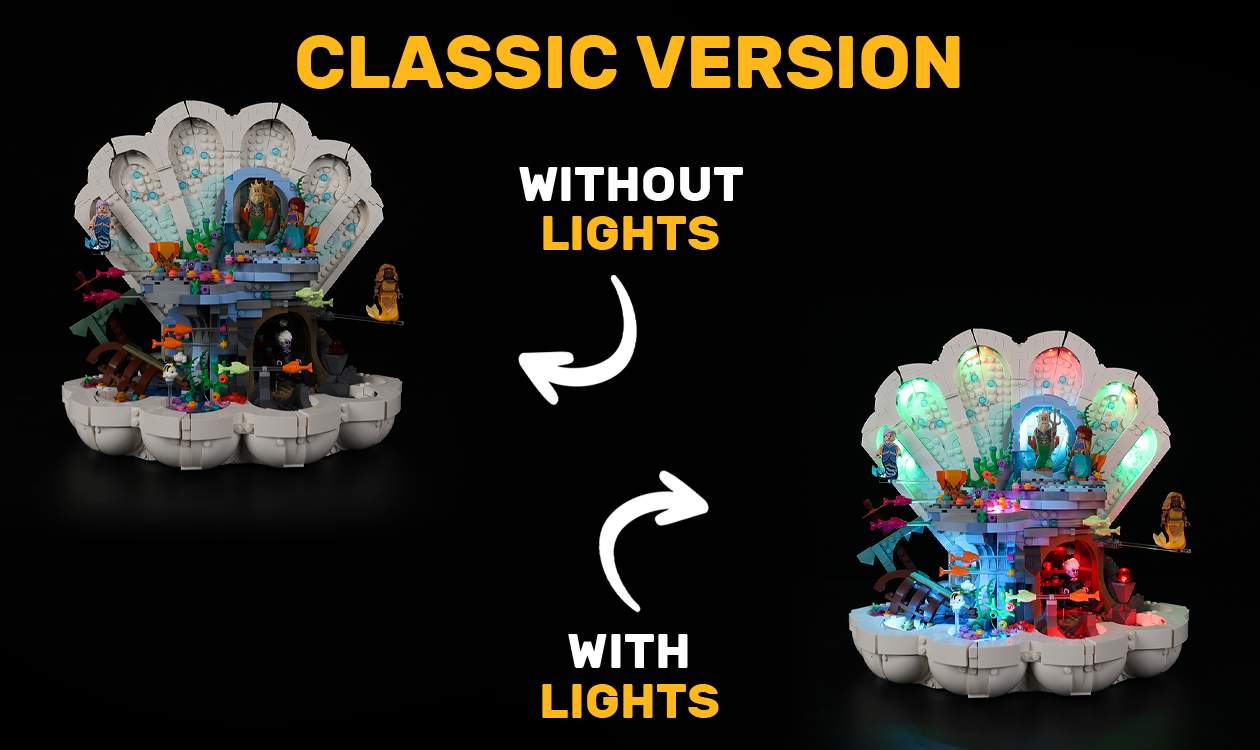 About Game of Bricks
Game of Bricks makes it a point of duty to provide you with the best LEGO lights for your sets customization. Quality of LEGO Light Kits is our speciality. This set is a light kit only. Model is not included.
Readers Section
Experience the epitome of excellence with this meticulously crafted LEGO set, offering a premium and intricately detailed experience. Immerse yourself in the enchanting world of The Little Mermaid as you bring to life five iconic characters from the upcoming live-action movie. The set includes Disney Princess Ariel, Karina, Indira, King Triton, and Ursula LEGO minifigures, along with Sebastian and Flounder LEGO figures. Once assembled, the seashell transforms into a magnificent display piece, showcasing your love for this timeless tale in an extraordinary way.

Spread joy among adult fans of the Disney movie with the exceptional gift of the LEGO | Disney The Little Mermaid Royal Clamshell (43225) set. It serves as an exquisite source of inspiration for creative fun, providing a unique and immersive building experience that captures the essence of this beloved story.

Prepare to be captivated by the remarkable display potential of this intricately designed set, boasting an impressive 1,808 pieces that bring to life three distinct areas within the open shell. Discover the majesty of King Triton's throne rock, delve into Ariel's treasure hideout, and explore Ursula's mysterious lair. Each area is thoughtfully crafted to reflect the magic of the upcoming live-action movie, adding depth and authenticity to your imaginative play.

Based on the highly anticipated live-action adaptation of The Little Mermaid, this set features an exquisite selection of Disney minifigures, including the beloved Ariel, King Triton, Karina, Indira, and the iconic villain Ursula. To further enhance the play experience, the set also includes LEGO figures of Sebastian and Flounder, ensuring every detail is meticulously captured and brought to life.

Embark on a creative journey that challenges your building skills and allows your imagination to soar. Dive into the intricacies of each area as you construct them, and witness the transformation of this set into an extraordinary display piece that will leave a lasting impression.

With dimensions measuring over 12.5 inches (32 cm) in height, 12 inches (31 cm) in width, and 7.5 inches (20 cm) in depth, the seashell becomes a stunning centerpiece that demands attention and admiration. It serves as a truly remarkable gift, whether for yourself or for anyone with an unwavering passion for the enchanting world of Disney's The Little Mermaid.
Delivery
After your order has been confirmed, you can expect to have it delivered to you soon enough as our dispatching time is between 1-3 business days (usually it is just 1 business days).
During busy periods dispatching time can take up to 8 business days. (examples: Black Friday days / Christmas time)
We offer free shipping worldwide. Delivery time to most countries takes from 3-12 business days.
Warranty
Our lights kits are backed by free support for 2 years after purchase. We offer free shipping in the first year, but in the second year, you will have to pay a 5 euro shipping fee.
Returns
You may return most new, unopened, or damaged items within 30 days of delivery for a full refund.
Disclaimer
We would like to let you know that we sell only lights for LEGO sets. We have specially-built lights to beautify and bring your LEGO creations to life.
LEGO® is a trademark of the LEGO Group of companies which does not sponsor, authorize or endorse this site.