Long Star Wars LED Lightsaber
EPIC ILLUMINATION
Grasp the power of the galaxy with the Long Star Wars LED Lightsaber. A symbol of might, valor, and the Force.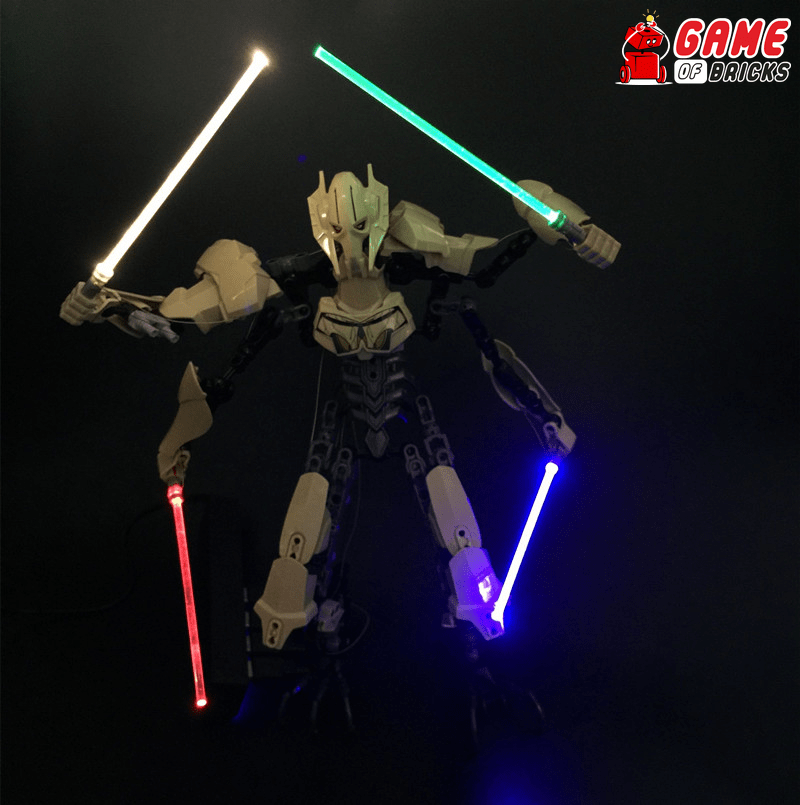 TRUE TO LEGEND
Crafted with precision, this lightsaber captures the essence of the legendary Star Wars saga, giving your LEGO figures a weapon worthy of Jedi and Sith alike.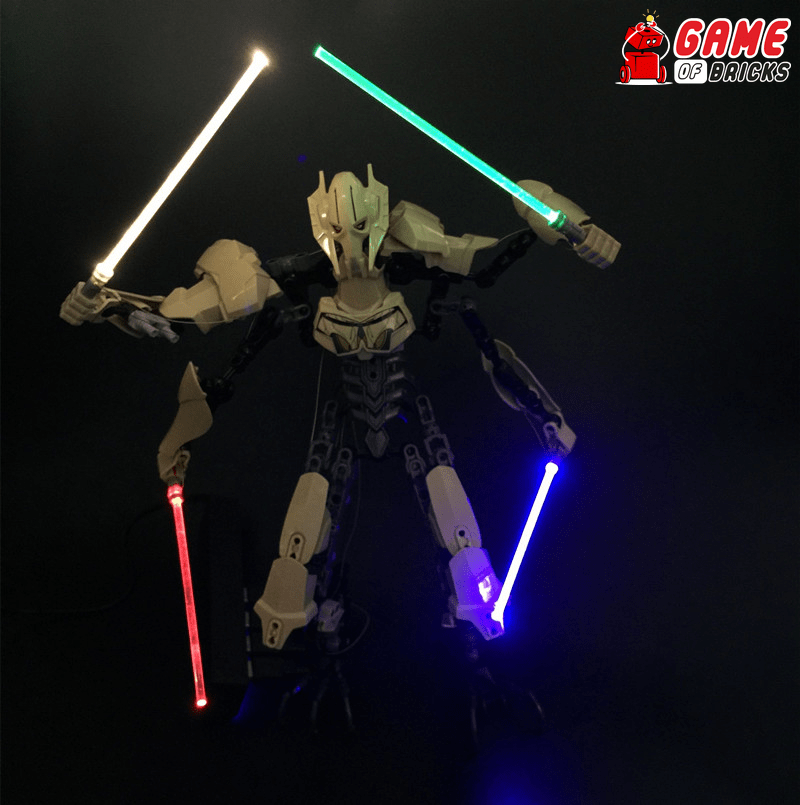 LIGHT UP BATTLES
With radiant LED illumination, this lightsaber ensures every duel, every standoff, and every galactic battle shines with unparalleled intensity.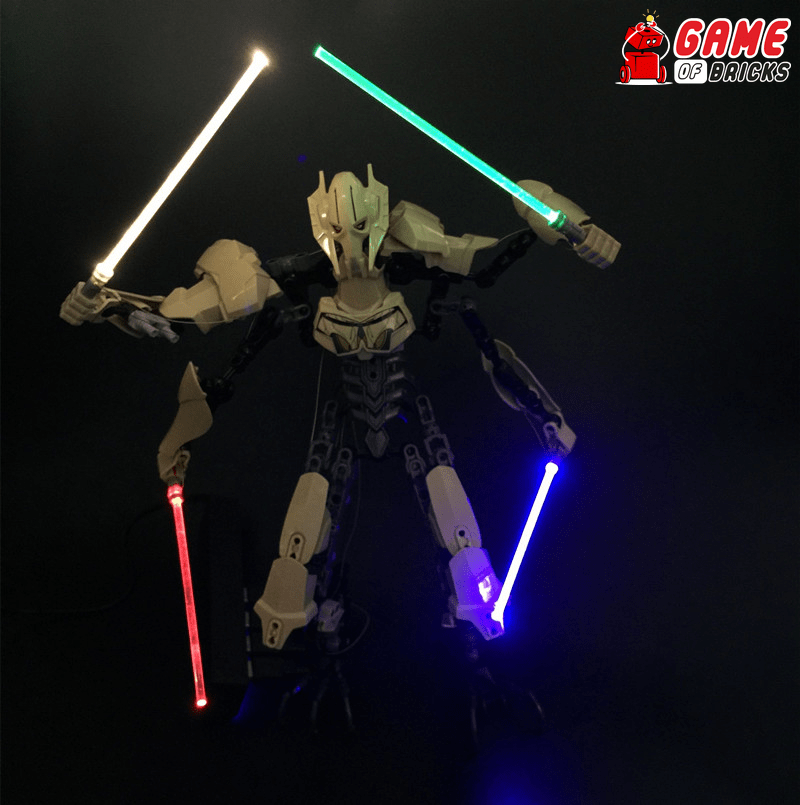 ICONIC DESIGN
Longer in length, this LED Lightsaber is perfect for characters known for their towering presence and unmatched lightsaber skills in the Star Wars universe.
Readers' Section
The Galaxy's Radiant Weapon: Long Star Wars LED Lightsaber

Star Wars and LEGO: two universes that have captivated fans for generations. Now, with the Game of Bricks Long Star Wars LED Lightsaber, these worlds collide in radiant brilliance. Designed for LEGO Star Wars enthusiasts, this lightsaber not only exemplifies craftsmanship but also embodies the very essence of the galaxy's most iconic weapon.

An Illuminated Legacy
The Long LED Lightsaber pays homage to the legendary battles of the Star Wars saga. It's not just a collectible; it's a beacon of storytelling, allowing fans to relive iconic moments and create new ones, all illuminated in the radiant glow of LED.

Fit for Galactic Greats
Its extended length makes it the perfect accessory for the towering heroes and villains of the Star Wars universe. From intense lightsaber duels to moments of introspection, this LED accessory ensures that every scene is cast in the perfect light.

A Fusion of Fantasies
Game of Bricks merges the imaginative world of LEGO with the epic lore of Star Wars, creating a lightsaber that's not just a toy, but a symbol of countless stories, battles, and legends.


Game of Bricks
Game of Bricks makes it a point of duty to provide you with the best LEGO lights for your sets customization. Quality of LEGO Light Kits is our speciality. This set is a light kit only. Model is not included.
Good looking lightsaber
This saber seems to have more of a subtle light which makes it look good in the daytime but it really gives the set a menacing vibe at night! Super fast delivery as well. The only downside is that the blade is noticeably thinner than the one that comes with the set but this definitely doesn't distract from the look it gives.
I don't recommend this product
Langes Star Wars LED-Lichtschwert
Es sind leider nur Kurze und nicht Lange Star Wars LED-Lichtschwerter. Passen überhaupt nicht. Und aussehen tut es auch nicht weil zu kurz.
Hey Andreas,
Thank you for your feedback.
It seems my colleague had sent you the wrong lightsabers (short ones). Sorry about that. Please message us at support@gameobricks.eu and my colleague will be able to help you.
Feel free to keep current lightsabers as a gift. They are for regular minifigures.
Thank you
Sincerely,
Game of Bricks Team
What you have
Recently viewed