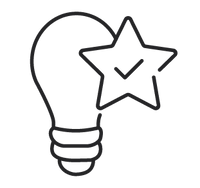 Premium
Quality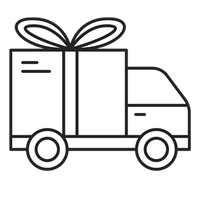 Free
Delivery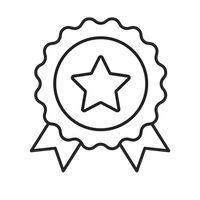 2 Years
Warranty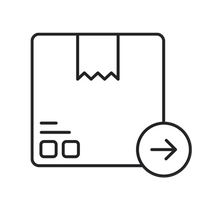 1 Business Day
Dispatch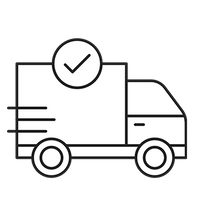 3-12 Days
Delivery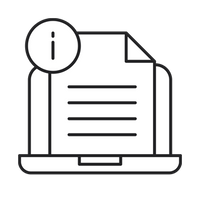 Instructions Both PDF
and Online
A BUILD FOR LAMBORGHINI FANS
Unleash your passion for Lamborghini with the LEGO Lamborghini Huracán Tecnica 42161. An authentic replica, this set takes you on an exhilarating ride through the super sports car's minute details. Add an extra layer of excitement with our signature LEGO Lights, which make every feature pop in eye-catching detail.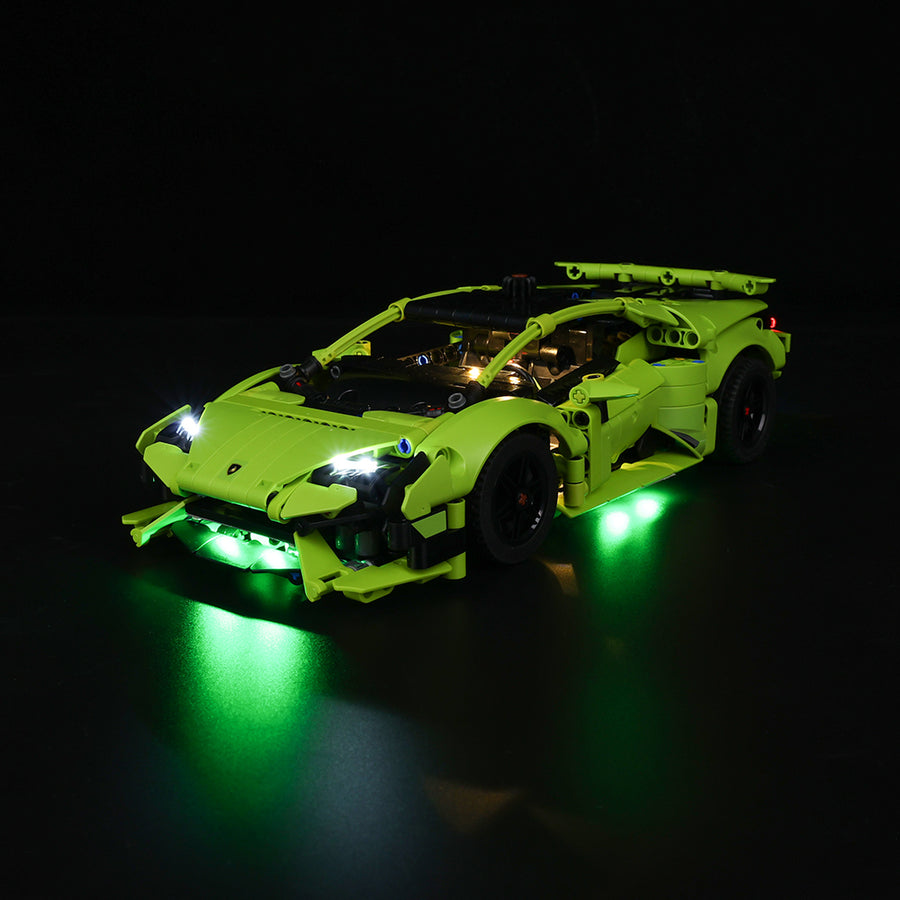 IMPRESSIVE DETAILS
Explore the lifelike nuances of this iconic car, from the high-octane V10 engine down to the responsive steering. Enhance the realism with our LEGO Lights, illuminating the intricacies of the engine and cockpit.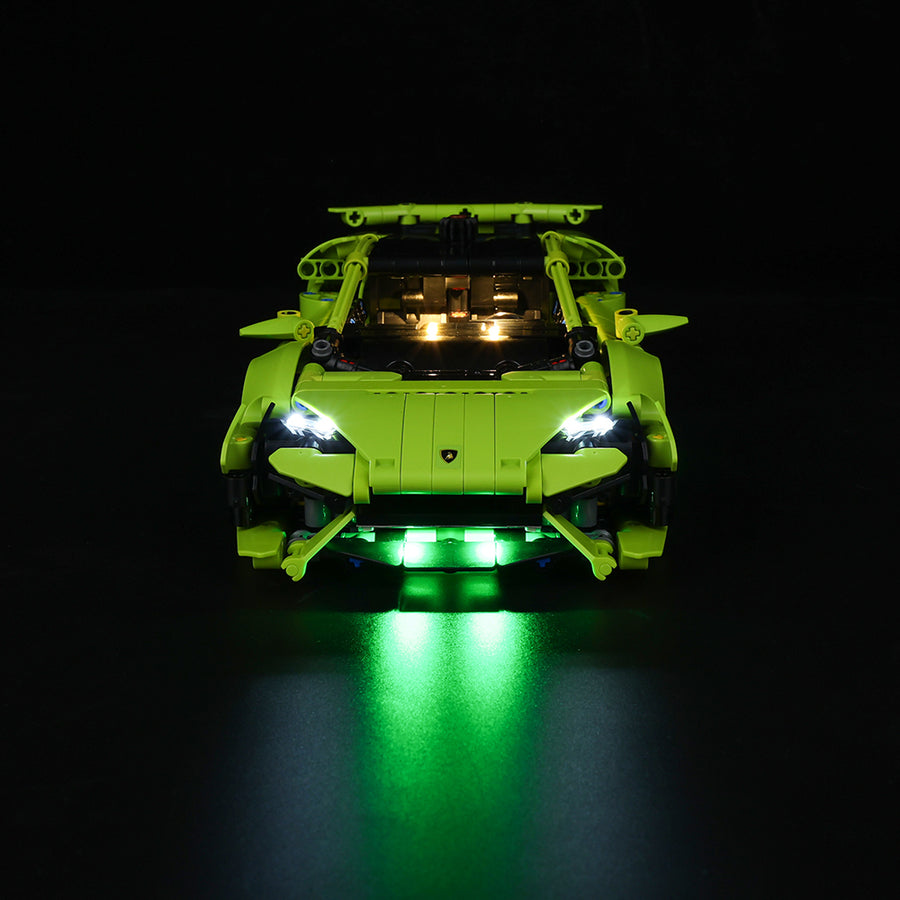 BUILD THE ENGINE
The LEGO Lamborghini Huracán Tecnica 42161 features a meticulously designed V10 engine with moving pistons. Our specialized LEGO Lights reveal an engine that doesn't just move—it shines.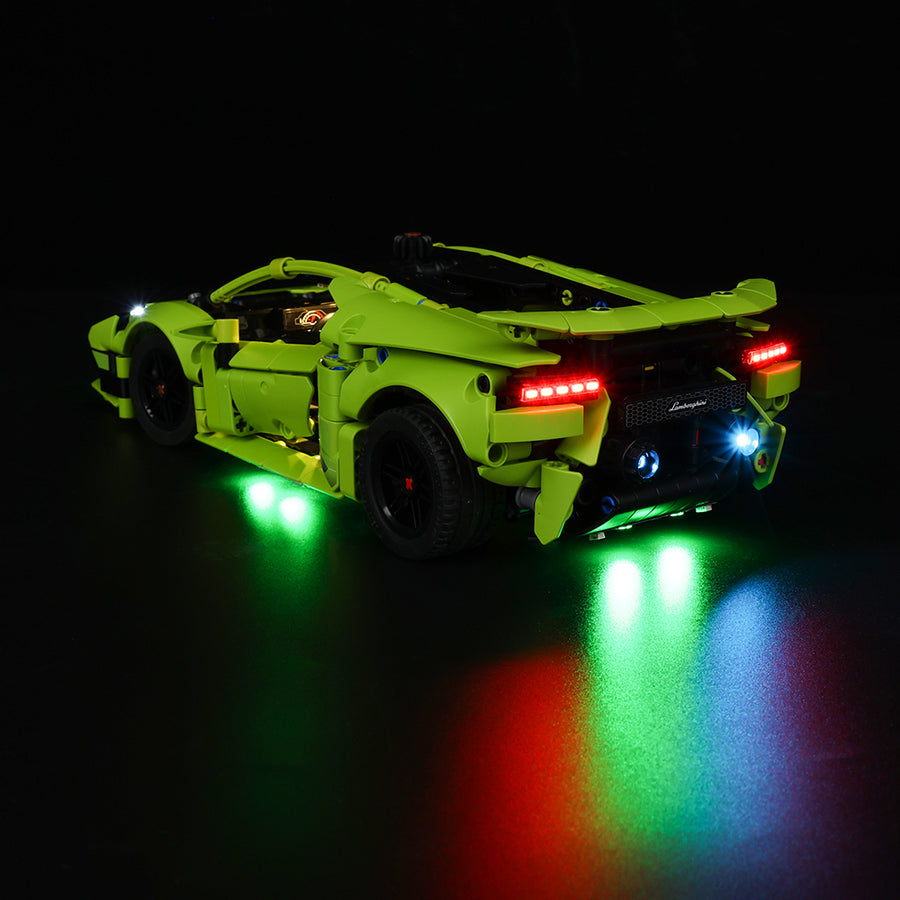 TEST OUT THE STEERING
After assembling your Lamborghini, take it for a test spin. Our LEGO Lights add extra dynamism, allowing you to see the steering mechanisms in action.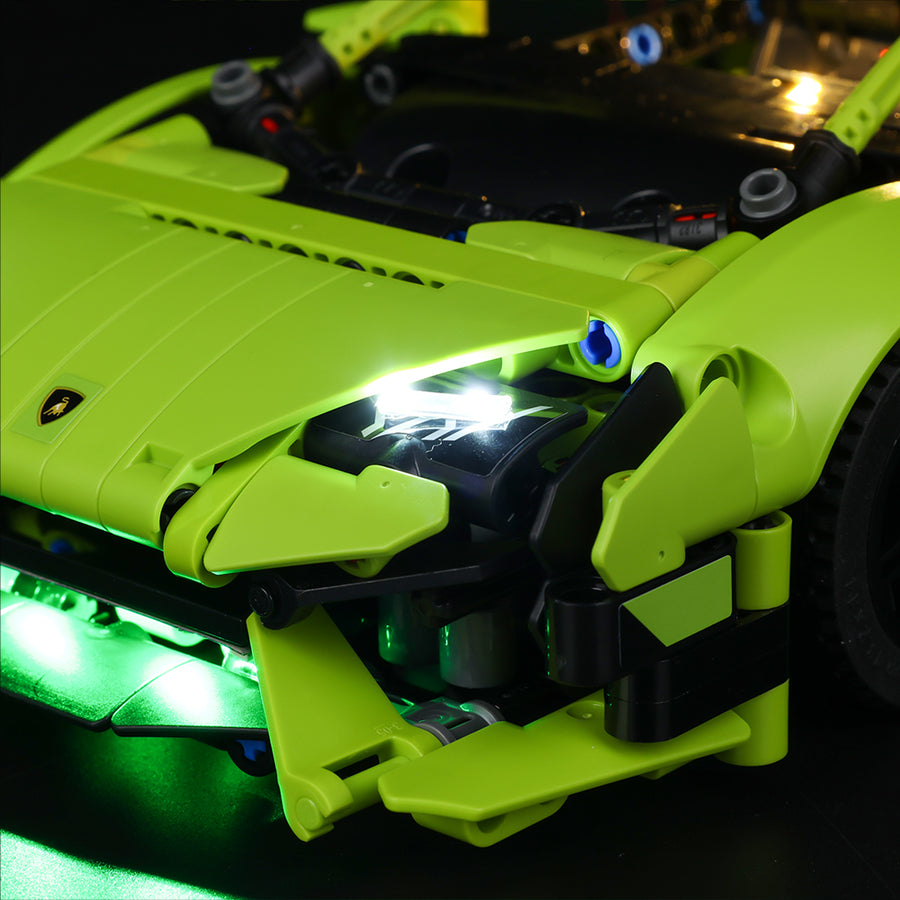 AUTHENTIC DETAILS
Features like opening and closing doors take realism to the next level. Intensify this authenticity by installing our LEGO Lights.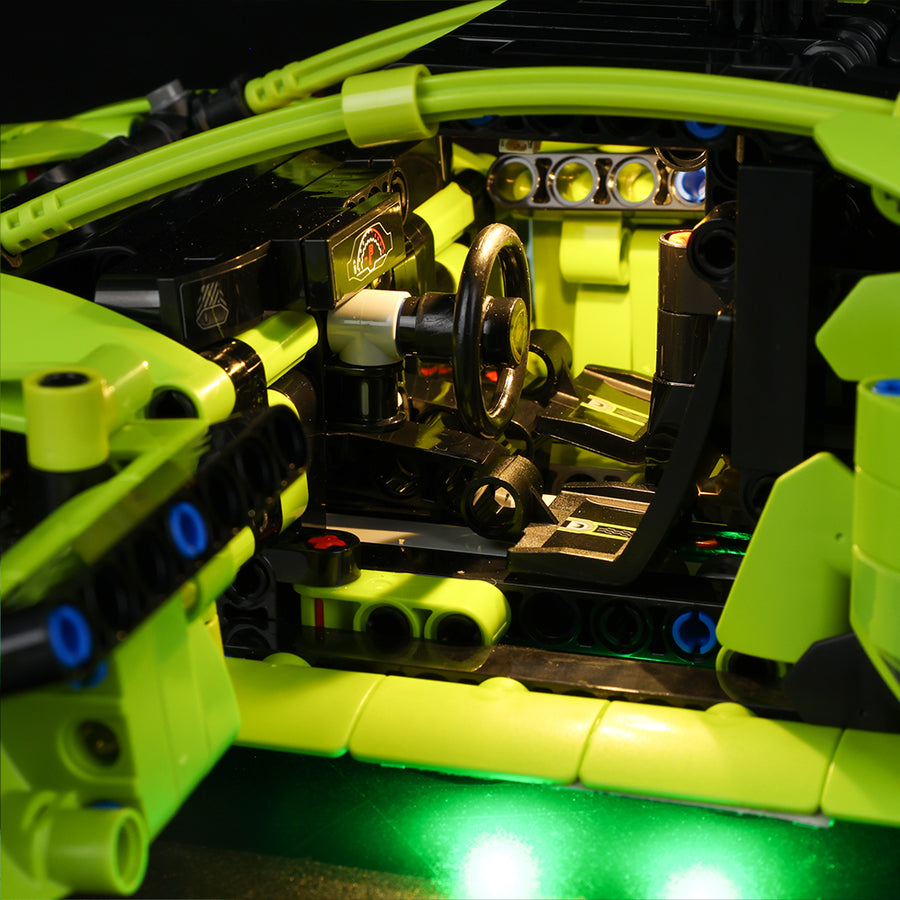 BEGIN A BUILDING ADVENTURE
Delve into intuitive instructions via the LEGO® Builder app, exploring your model in 3D as you go along. With our LEGO Lights illuminating the process, building becomes an adventure in itself.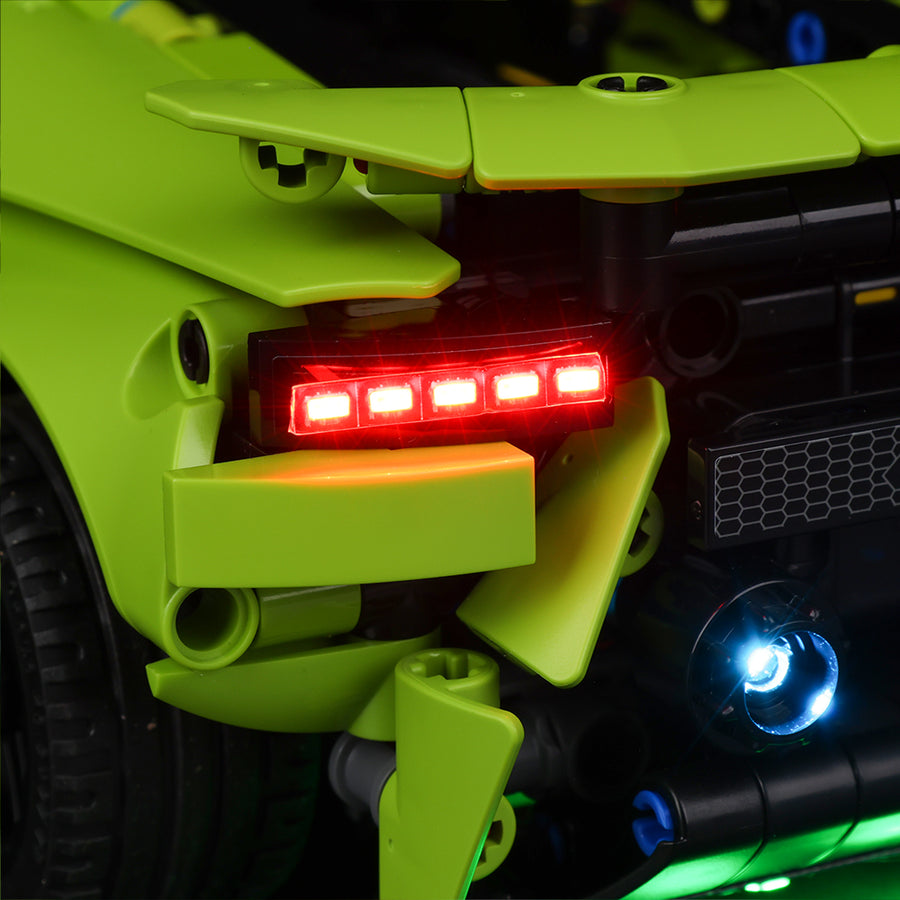 A GIFT FOR KIDS WHO LOVE SUPER SPORTS CARS
For fans of cool car toys, the LEGO® Technic™ Lamborghini Huracán Tecnica 42161 set, when paired with our high-quality LEGO Lights, offers an unmatched building and playing experience.
About Game of Bricks
Game of Bricks makes it a point of duty to provide you with the best LEGO lights for your sets customization. Quality of LEGO Light Kits is our speciality. This set is a light kit only. Model is not included.
Readers Section
Engineering Unleashed with LEGO LED Lights
Gift your young engineer an electrifying experience with LEGO® Technic buildable model sets, now accentuated with the brilliance of LEGO LED lights. These sets offer a tangible way to engage with the world of engineering while making it fascinating and approachable. With the added guidance of the LEGO Builder app, young builders can navigate their project in 3D, save sets, and monitor their progress seamlessly.

A Dream for Lamborghini Aficionados – Immerse sports car lovers aged 9+ in an exhilarating challenge as they piece together the vivid details of the LEGO® Technic™ Lamborghini Huracán Tecnica (42161) model, all while enhancing the look with LEGO LED lights.
Pore Over the Nuances – Enable kids to construct and investigate the dynamic V10 engine, agile steering, and doors that swing open in this Lamborghini Huracán Tecnica model, now more lifelike with LEGO LED lights.
Echoing the Classic – Adorned in a timeless green color scheme, this Lamborghini model car is a tribute to its authentic counterpart.
For Young Car Enthusiasts Aged 9+ – This LEGO LED lights-illuminated Lamborghini model super sports car is the perfect gift for children who have a passion for extraordinary cars and unique toys.
Show Off or Play On – Upon completing their automotive masterpiece, kids can either engage in imaginative play or showcase their model in all its LED-lit glory.
Sizing Up – When fully assembled, this LEGO® Technic™ marvel stands over 3 in. (8 cm) high, extends 11 in. (28 cm) in length, and spans 4.5 in. (12 cm) in width.
Delivery
After your order has been confirmed, you can expect to have it delivered to you soon enough as our dispatching time is between 1-3 business days (usually it is just 1 business days).
During busy periods dispatching time can take up to 8 business days. (examples: Black Friday days / Christmas time)
We offer free shipping worldwide. Delivery time to most countries takes from 3-12 business days.
Warranty
Our lights kits are backed by free support for 2 years after purchase. We offer free shipping in the first year, but in the second year, you will have to pay a 5 euro shipping fee.
Returns
You may return most new, unopened, or damaged items within 30 days of delivery for a full refund.
Disclaimer
We would like to let you know that we sell only lights for LEGO sets. We have specially-built lights to beautify and bring your LEGO creations to life.
LEGO® is a trademark of the LEGO Group of companies which does not sponsor, authorize or endorse this site.