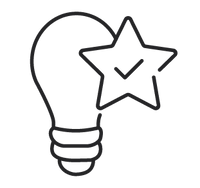 Premium
Quality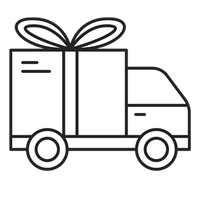 Free
Delivery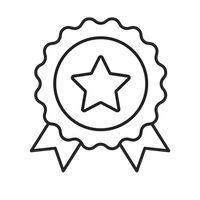 2 Years
Warranty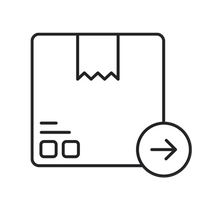 1 Business Day
Dispatch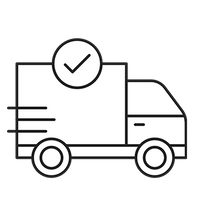 3-12 Days
Delivery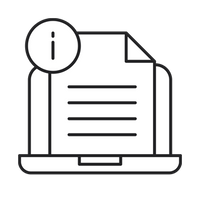 Instructions Both PDF
and Online
COME SEE THE GINGERBREAD HOUSE!
Make your holiday worthwhile by building the LEGO Gingerbread House 10267 set. Your family and friends can have a good time playing with this astonishing Gingerbread House. Then, fill the entire building with glory by customizing it with our fascinating LEGO Lights.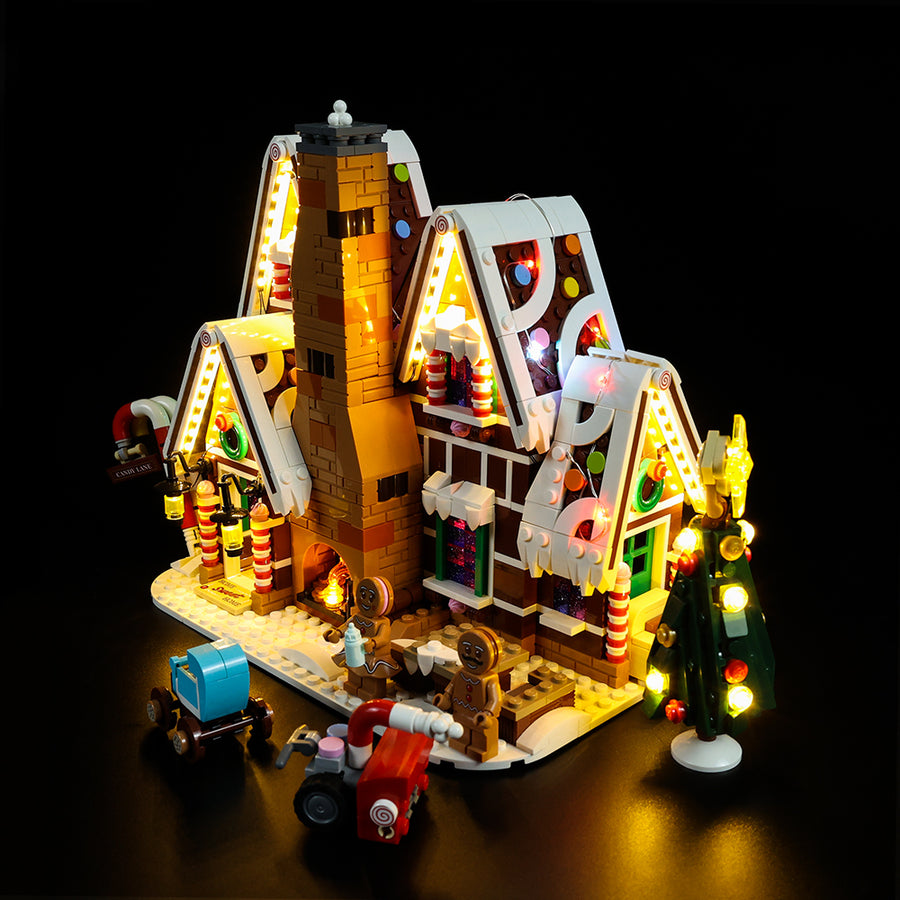 Oh Christmas tree
With the star shining at the top of the tree, the holidays can begin.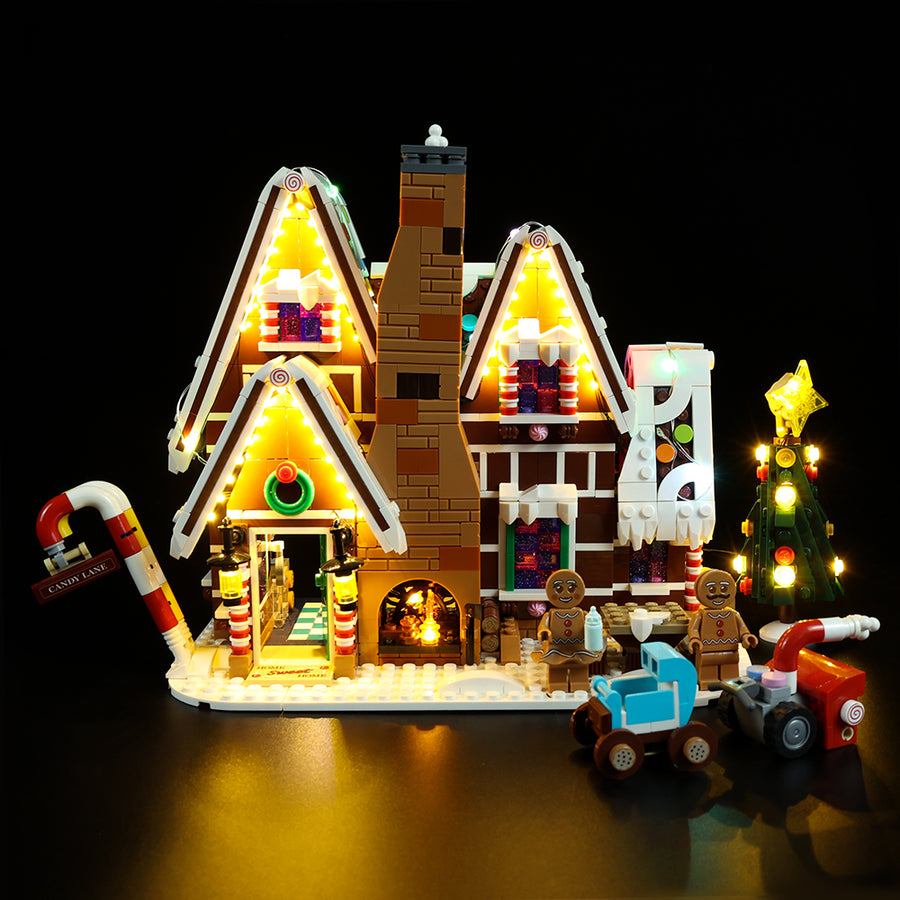 Fire from the chimney so bright
There is no holiday spirit without a nice fire at the fireplace to keep you warm.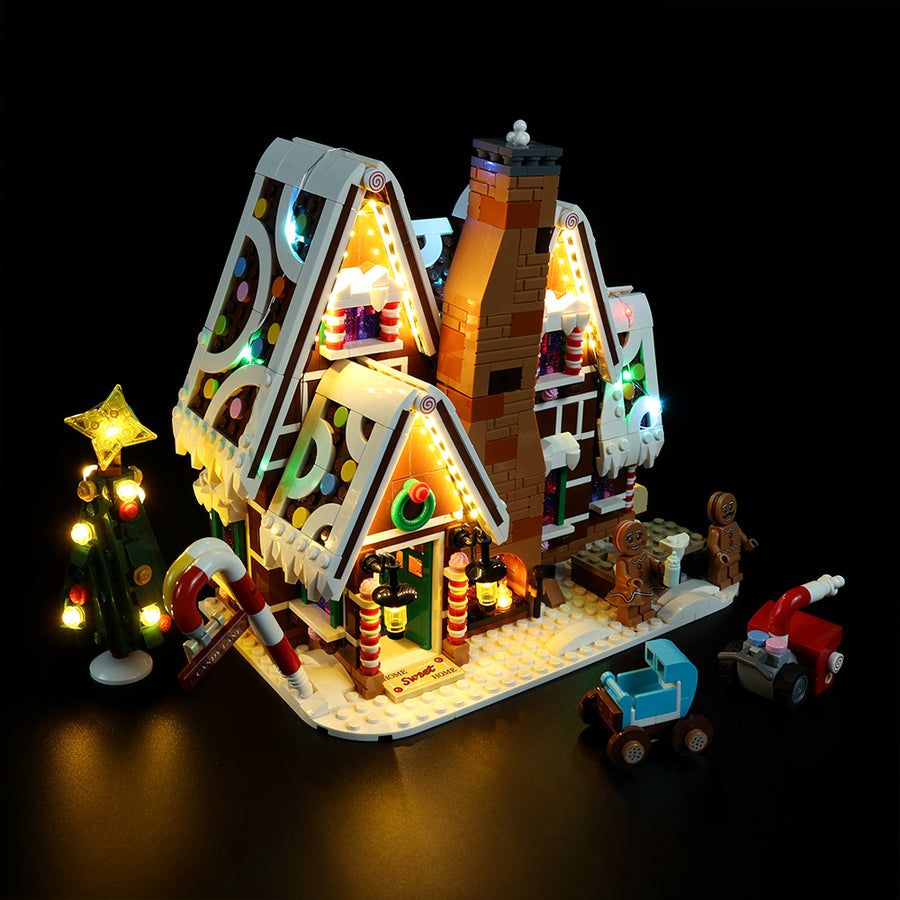 Light up your Christmas
There is nothing better than the lights to light up your holiday spirit.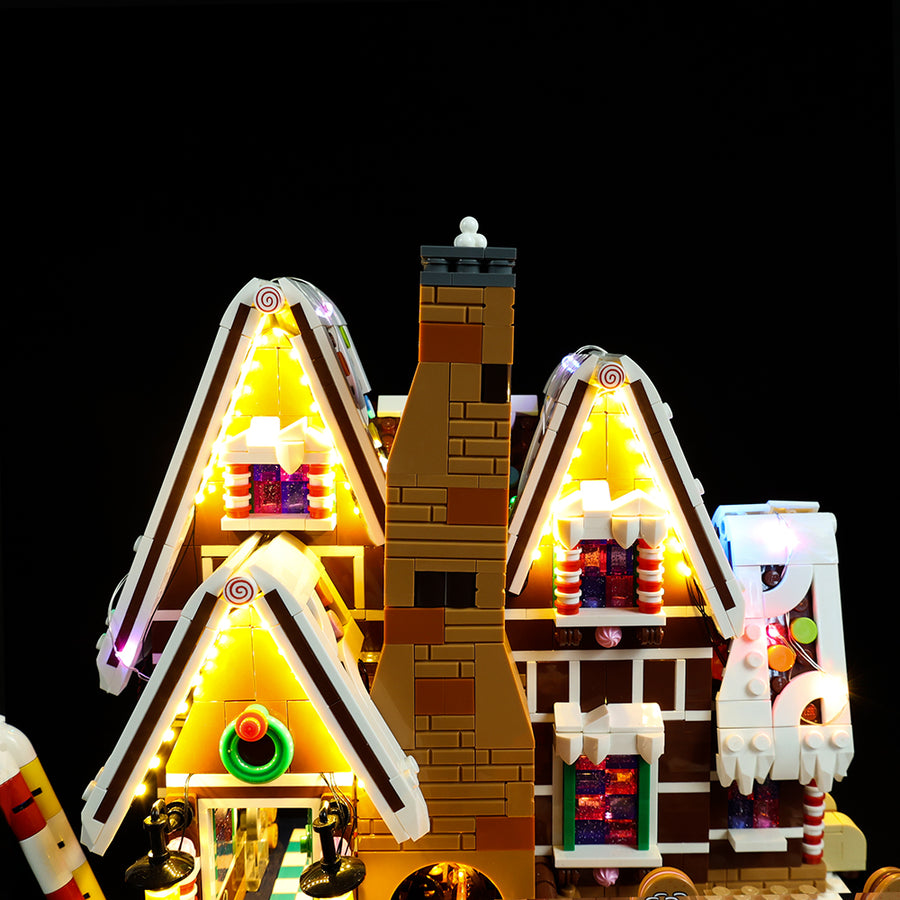 The designs are sweet
The looks of the gingerbread house designs are so sweet to look away from.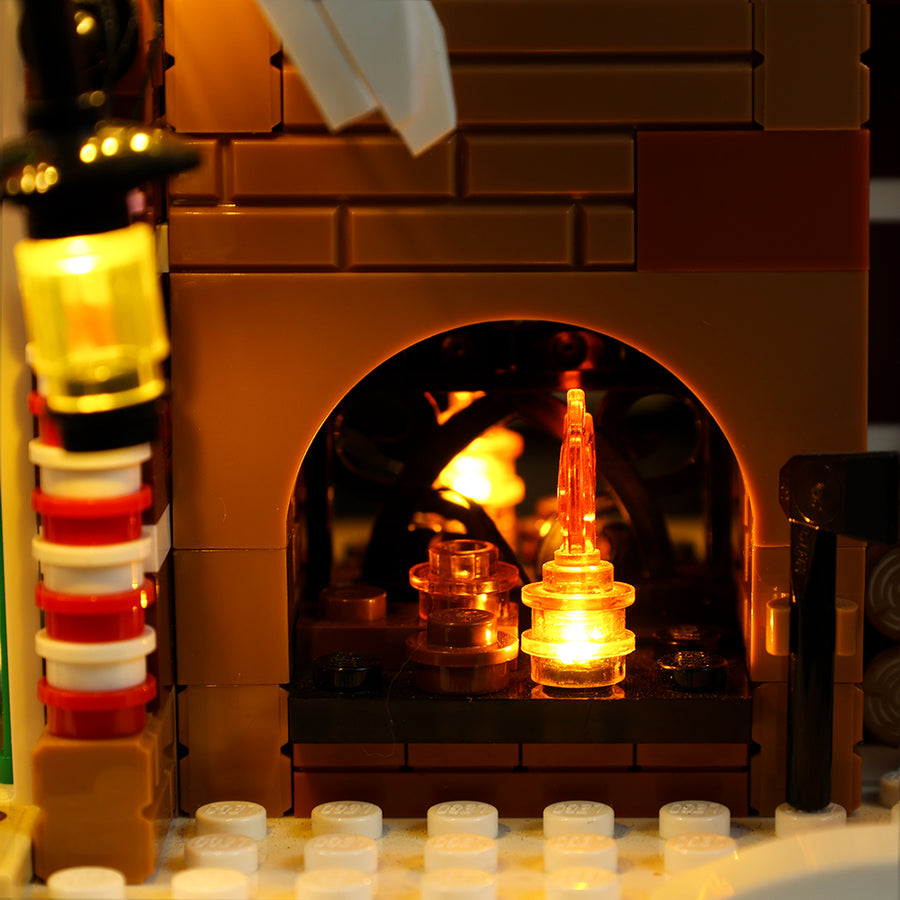 Capturing the flavor
Catch every moment that is made from this gingerbread house from joy to happiness to love.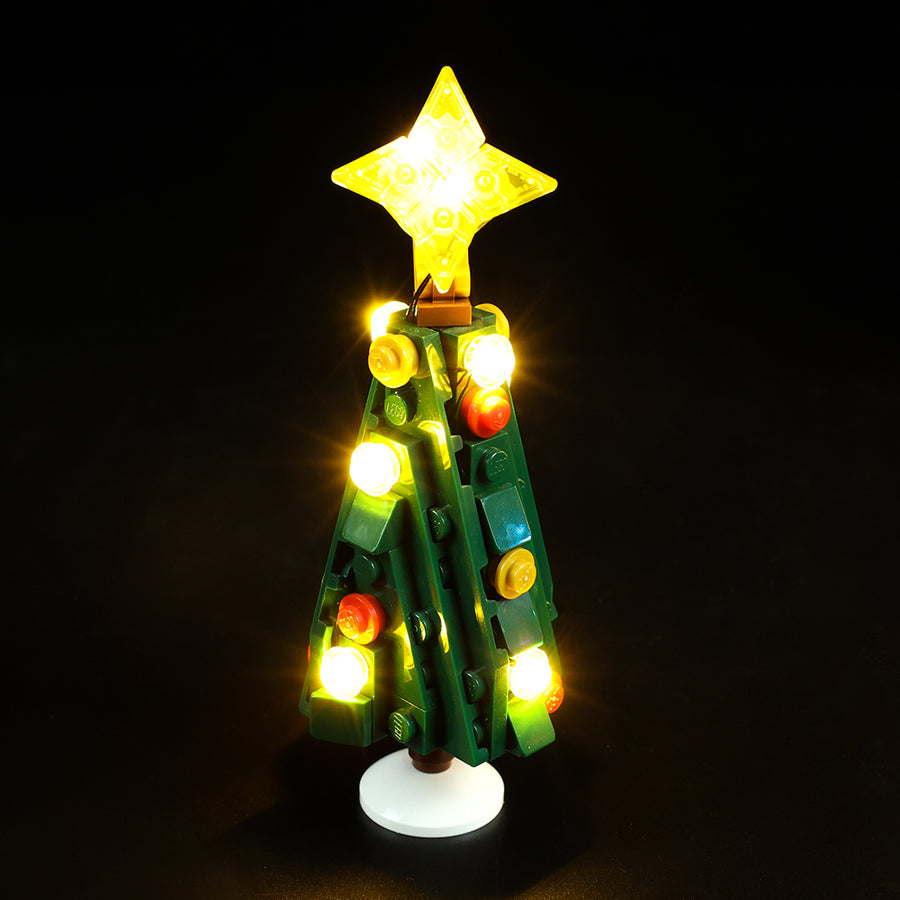 Extraordinary detail
Everything is placed where it is meant to be, in their specific place.
What's included
Classic
Original Game of
Bricks Box
Battery Box
Instruction Both PDF
and Online
Standard
Original Game of
Bricks Box
Battery Box
Instruction Both PDF
and Online
Extra Lights
Remote
Original Game of
Bricks Box
Battery Box
Instruction Both PDF
and Online
Extra Lights
Lighting Effects
Remote Controller
About Game of Bricks
Game of Bricks makes it a point of duty to provide you with the best LEGO lights for your sets customization. Quality of LEGO Light Kits is our speciality. This set is a light kit only. Model is not included.
Readers Section
For those not familiar with what a gingerbread house is, a gingerbread house is a kind of unique confectionery made of cookie dough in the shape of a building. Commonly, a baker may use a crisp ginger biscuit made of gingerbread (the ginger nut). A baker may also use a boiled dough, which will be moulded like clay to create edible statuettes or any other decorations. So far, houses like these, having various candies and icing, have become popular Christmas decorations.

Now, let's look at a brief history of gingerbread. It is believed that gingerbread was first baked in Europe around the 11th century. Certain crusaders were said to have brought back the custom of spicy bread from the Middle East. At this time, ginger was mainly used as preservative for the bread.

According to a French legend, gingerbread was introduced into Europe in 992 by the Armenian monk, Gregory Makar, Gregory of Nicopolis. In Bondaroy, France, the monk taught priests and other Christians how to make gingerbread.

Nevertheless, the common gingerbread is said to be from Medieval European culinary. This was also moulded into different shapes by monks in Franconia, Germany in the 13th century. In fact, this was a common thing in Nuremberg, Germany so much that in the 1600s, some skilled bakers and other individuals were employed to create complex works of art from gingerbread; therefore, Nuremberg became recognized as the "Gingerbread Capital of the World".

It was common for medieval bakers to use carved boards when creating ostentatious designs. In the 13th century, this custom spread throughout Europe. German immigrants were known to have taken it to Sweden in this century. In Sweden, in 1444, the Vadstena Abbey of Swedish, nuns were said to have baked gingerbread to relieve indigestion.

Nevertheless, the first documented figure-shaped gingerbread biscuits can be traced to the court of Elizabeth I of England. It was said that she had gingerbread figures made in the likeness of some of her topmost guests.

In the early 1800s, the tradition of making decorated gingerbread houses began a phenomenon in Germany. It is said that the first gingerbread houses were from the well-known Grimm's fairy tale "Hansel and Gretel". In this tale, two children abandoned in the forest discovered an edible house made of bread with sugar decorations. After the publication of the book, German bakers began baking ornate fairy-tale houses of gingerbread. Eventually, it became a popular Christmas tradition, which was introduced to America by Pennsylvanian German immigrants.

At this point, it is important to note that people are breaking records by making gingerbread houses. A group in Texas, USA, broke the Guinness World Record in 2013 for the largest gingerbread house, which had a 2,520-square-foot edible-walled house. This gingerbread house was made to aid a hospital trauma centre. Also, there were the executive sous-chef at the New York Marriott Marquis hotel, Jon Lovitch, who broke the record for making the largest gingerbread village. This village had 135 residential and 22 commercial buildings, and cable cars and a train all made of gingerbread. Amazing, right?

At Game of Bricks, we are offering you a gift with historical significance. Check out and purchase our LEGO Gingerbread House 10267 light kit, and let's make history together with this LEGO Winter gift. It's perfect LEGO Christmas present for anyone who have this set! Bring your holiday season to life by building the LEGO Gingerbread House 10267 set. Then, install our LEGO LED Lights around it to make the building glow brilliantly.
Delivery
After your order has been confirmed, you can expect to have it delivered to you soon enough as our dispatching time is between 1-3 business days (usually it is just 1 business days).
During busy periods dispatching time can take up to 8 business days. (examples: Black Friday days / Christmas time)
We offer free shipping worldwide. Delivery time to most countries takes from 3-12 business days.
Warranty
Our lights kits are backed by free support for 2 years after purchase. We offer free shipping in the first year, but in the second year, you will have to pay a 5 euro shipping fee.
Returns
You may return most new, unopened, or damaged items within 30 days of delivery for a full refund.
Disclaimer
We would like to let you know that we sell only lights for LEGO sets. We have specially-built lights to beautify and bring your LEGO creations to life.
LEGO® is a trademark of the LEGO Group of companies which does not sponsor, authorize or endorse this site.