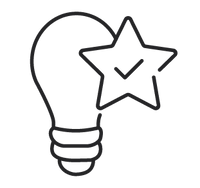 Premium
Quality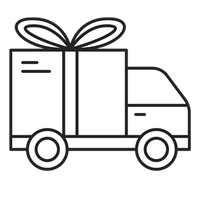 Free
Delivery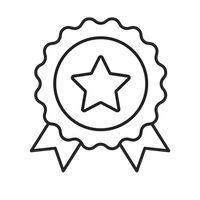 2 Years
Warranty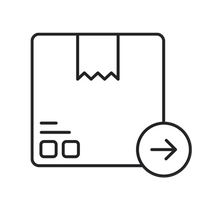 1 Business Day
Dispatch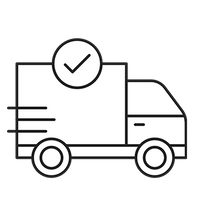 3-12 Days
Delivery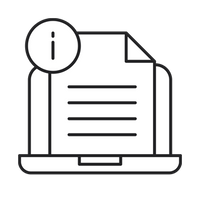 Instructions Both PDF
and Online
FABULOUS DUBAI!
The opportunity has come for you to visit Dubai, one of the best cities with significant attractions. Build a realistic brick version of the Dubai Skyline with the LEGO Dubai 21052 set and explore the fantastic details. We have created spectacular LEGO Lights to fit this set perfectly.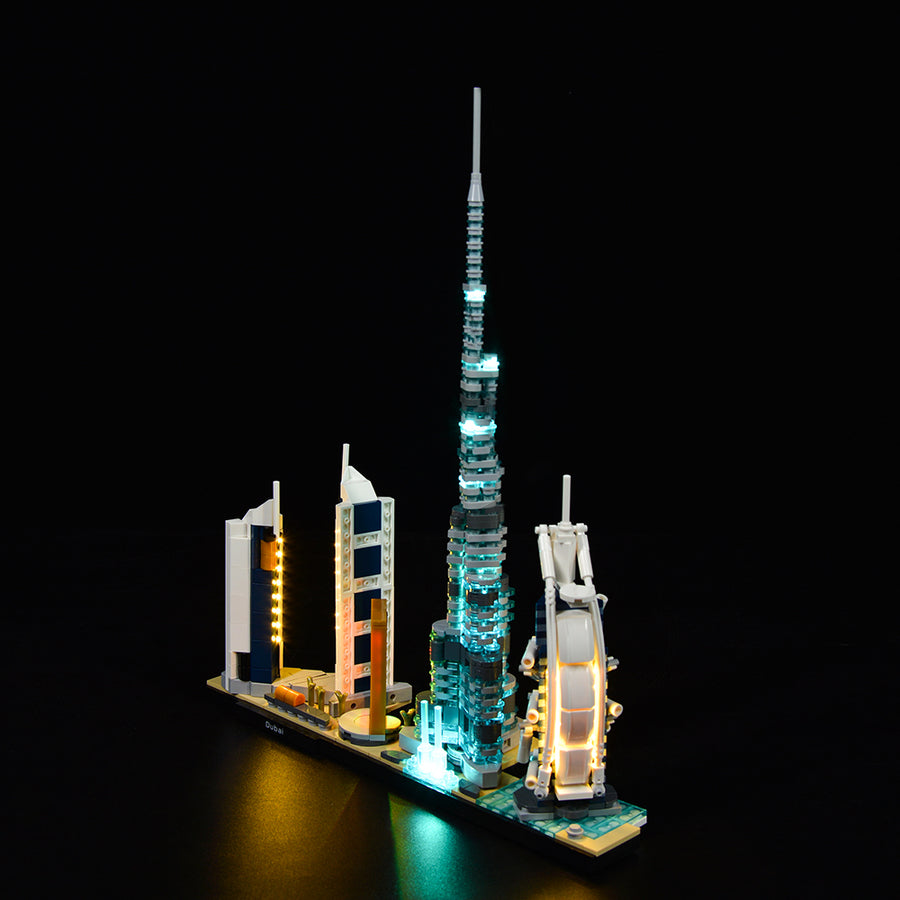 The joyful bliss
The exciting feeling of being in Dubai, the bliss and the joy cannot be forgotten. Relive every feeling.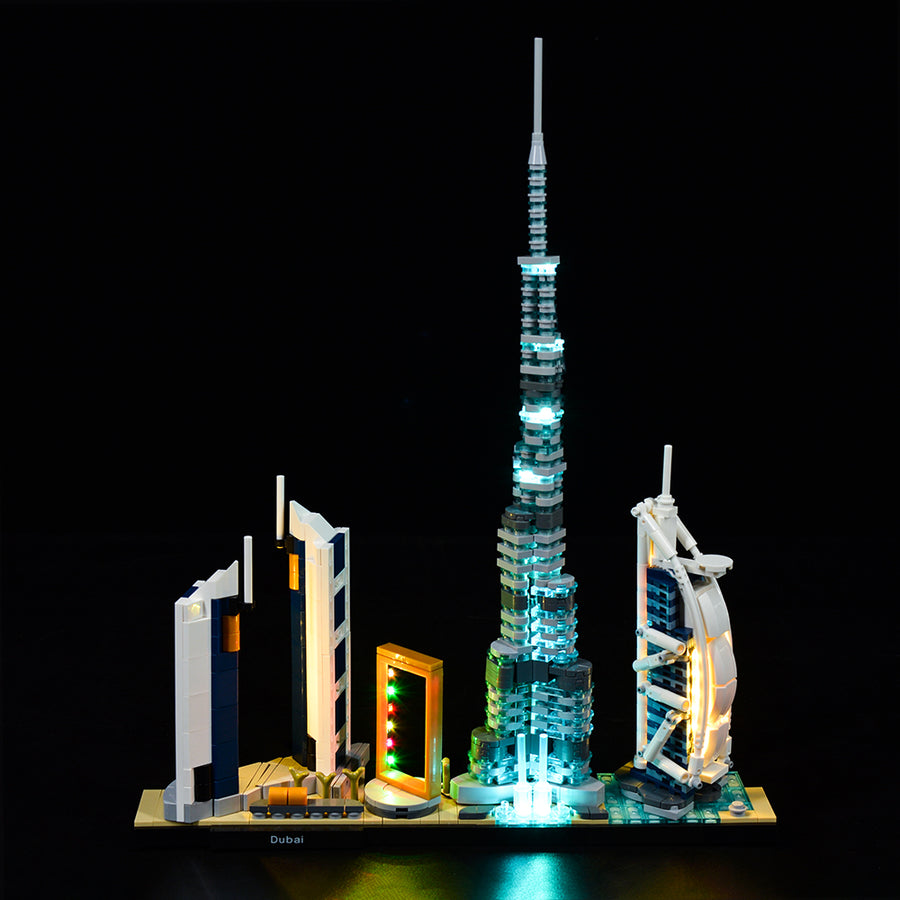 Exciting time used
Use your amazing time to build this masterpiece, constructing one of the most amazing buildings in the world, right there in your room.
Gorgeous lights
The glorious scenery of this building is captivating while the lights are lit in the right places.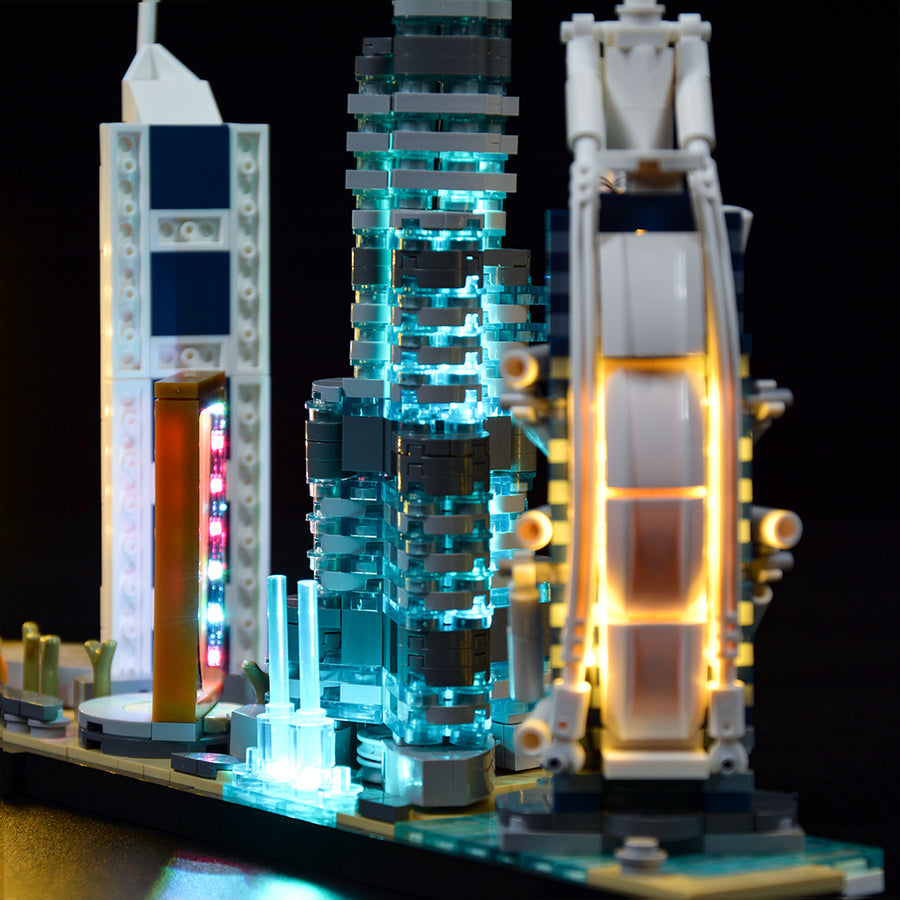 Magical construction
The glorious Burj Khalifa, Burj Al Arab, and the Jumeirah Emirates towers are all famous places in Dubai with wonderful construction history.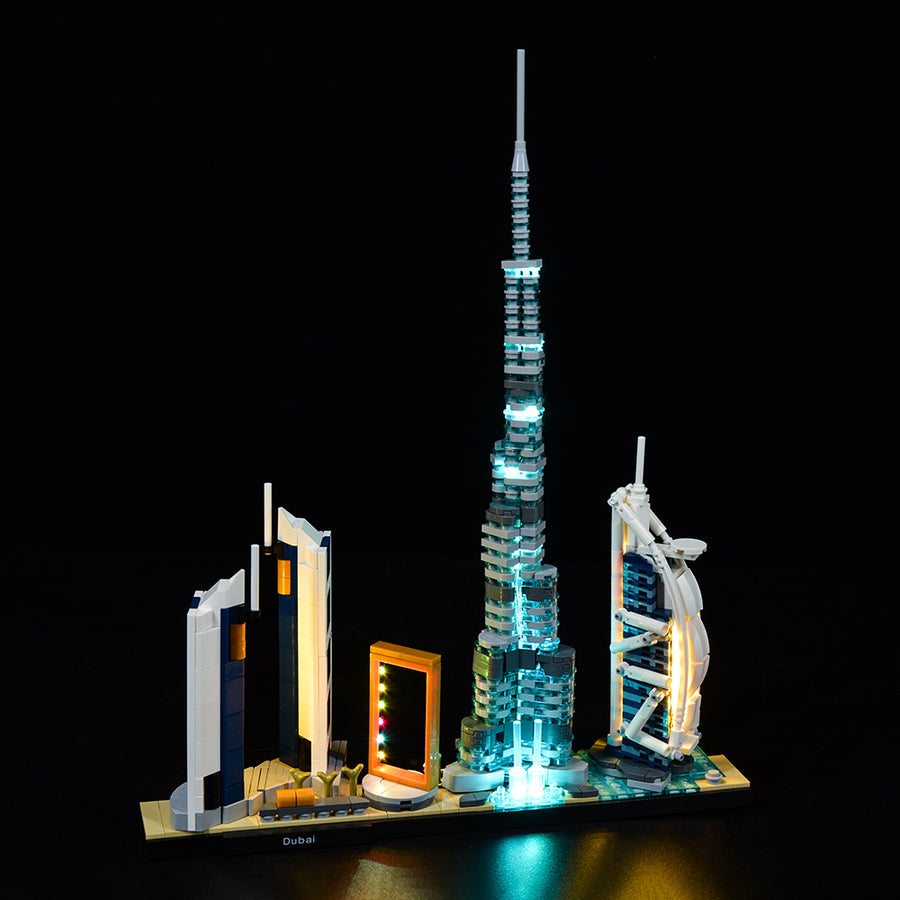 Show your inner Dubai
Display your amazing buildings of Dubai to the world, you can place them in your workplace or your apartment.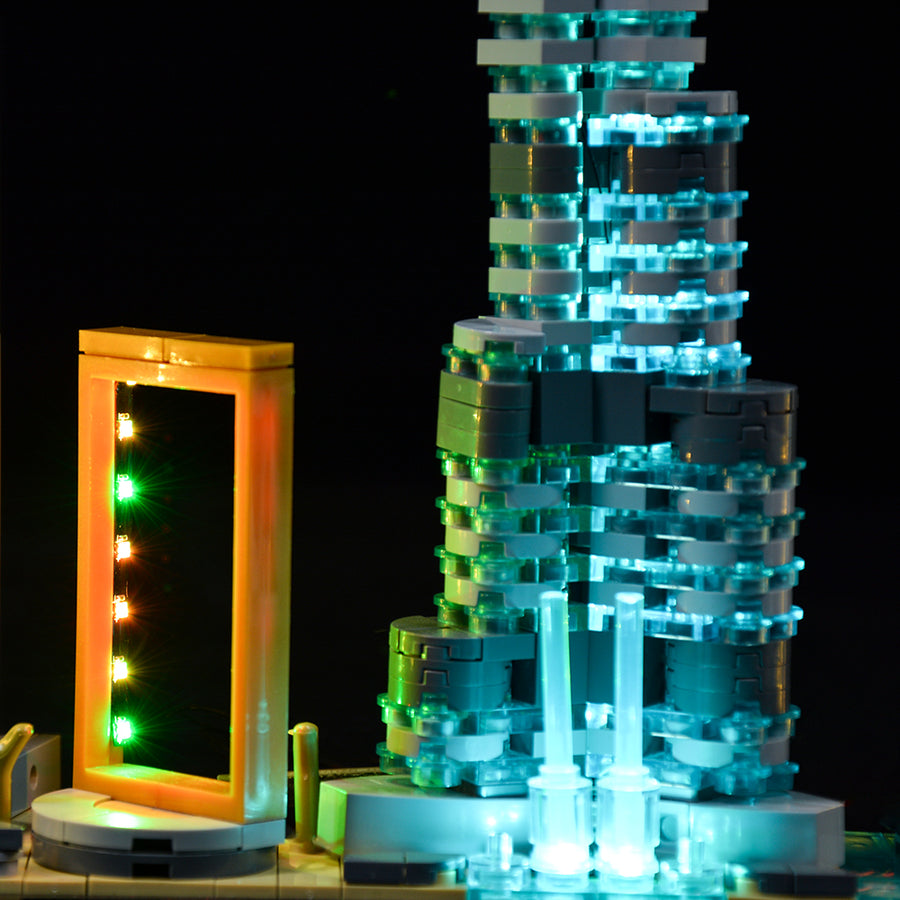 Extremely good at details
The magnificent details that are seen in this masterpiece are so on point that even the top of Burj Khalifa is so accurate.
What's included
Classic Version
Original Game of
Bricks Box
Battery Box
Instruction Both PDF
and Online
About Game of Bricks
Game of Bricks makes it a point of duty to provide you with the best LEGO lights for your sets customization. Quality of LEGO Light Kits is our speciality. This set is a light kit only. Model is not included.
Readers Section
This LEGO Dubai 21052 set comes with about 740 pieces, and you can assemble them to rebuild your brick LEGO version of the Dubai skyline. The set features unique toy buildings, including the Jumeirah Emirates Towers Hotel, Burj Khalifa, Burj Al Arab hotel, and more. It also has an easy-to-follow instruction booklet to guide you through building this fantastic piece of architecture. If you need something marvelous to display at home, then you can choose this LEGO set. Our LEGO LED lights are even a plus to your building activity.
Delivery
After your order has been confirmed, you can expect to have it delivered to you soon enough as our dispatching time is between 1-3 business days (usually it is just 1 business days).
During busy periods dispatching time can take up to 8 business days. (examples: Black Friday days / Christmas time)
We offer free shipping worldwide. Delivery time to most countries takes from 3-12 business days.
Warranty
Our lights kits are backed by free support for 2 years after purchase. We offer free shipping in the first year, but in the second year, you will have to pay a 5 euro shipping fee.
Returns
You may return most new, unopened, or damaged items within 30 days of delivery for a full refund.
Disclaimer
We would like to let you know that we sell only lights for LEGO sets. We have specially-built lights to beautify and bring your LEGO creations to life.
LEGO® is a trademark of the LEGO Group of companies which does not sponsor, authorize or endorse this site.