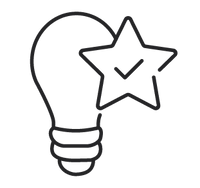 Premium
Quality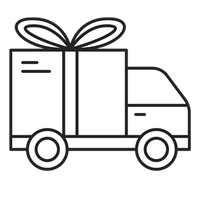 Free
Delivery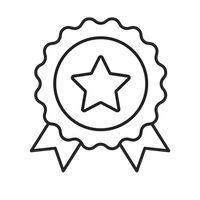 2 Years
Warranty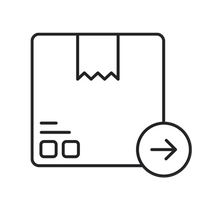 1 Business Day
Dispatch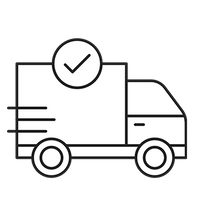 3-12 Days
Delivery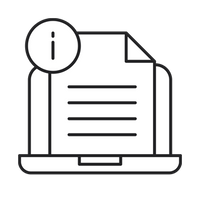 Instructions Both PDF
and Online
THE GREATEST JEDI!
Bring back your favorite memories from the Star Wars movie titled "The Empire Strikes Back" by building the LEGO Dagobah Jedi Training Diorama 75330 set. Builders, both young and old, will find it intriguing to play with. Customize this model with our fascinating LEGO Lights to make it look epic.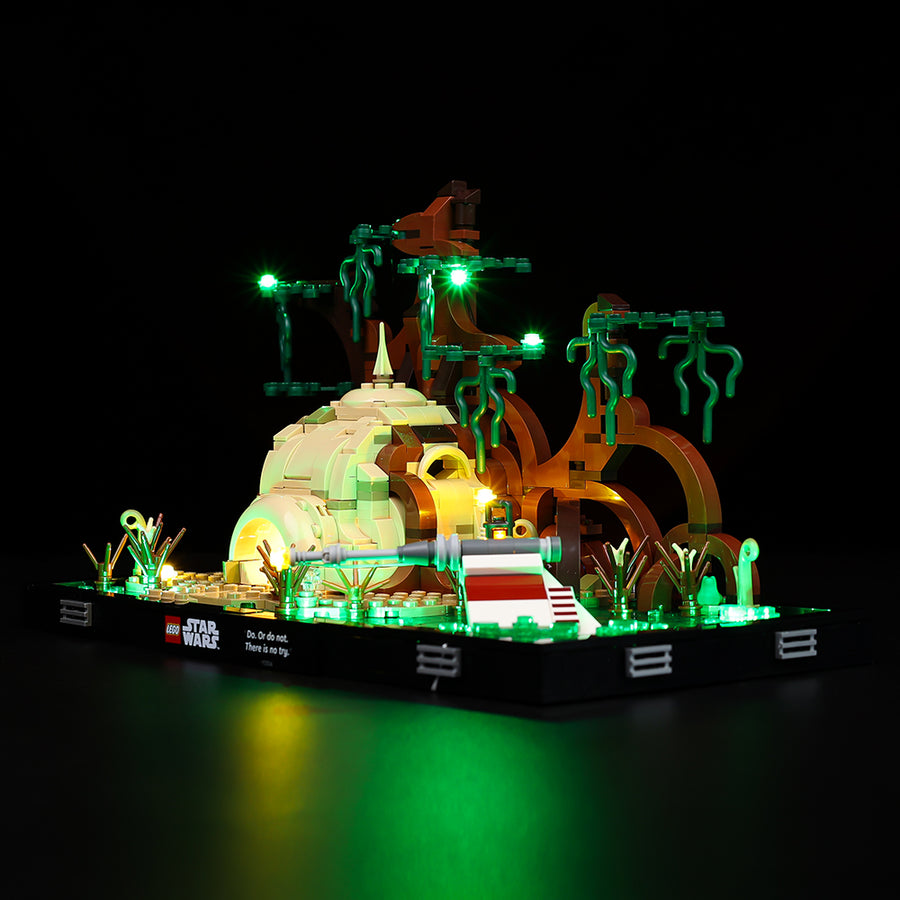 Gorgeous image
Feel the amazing details that is so beautiful and clique, every piece brings this wonderful picture.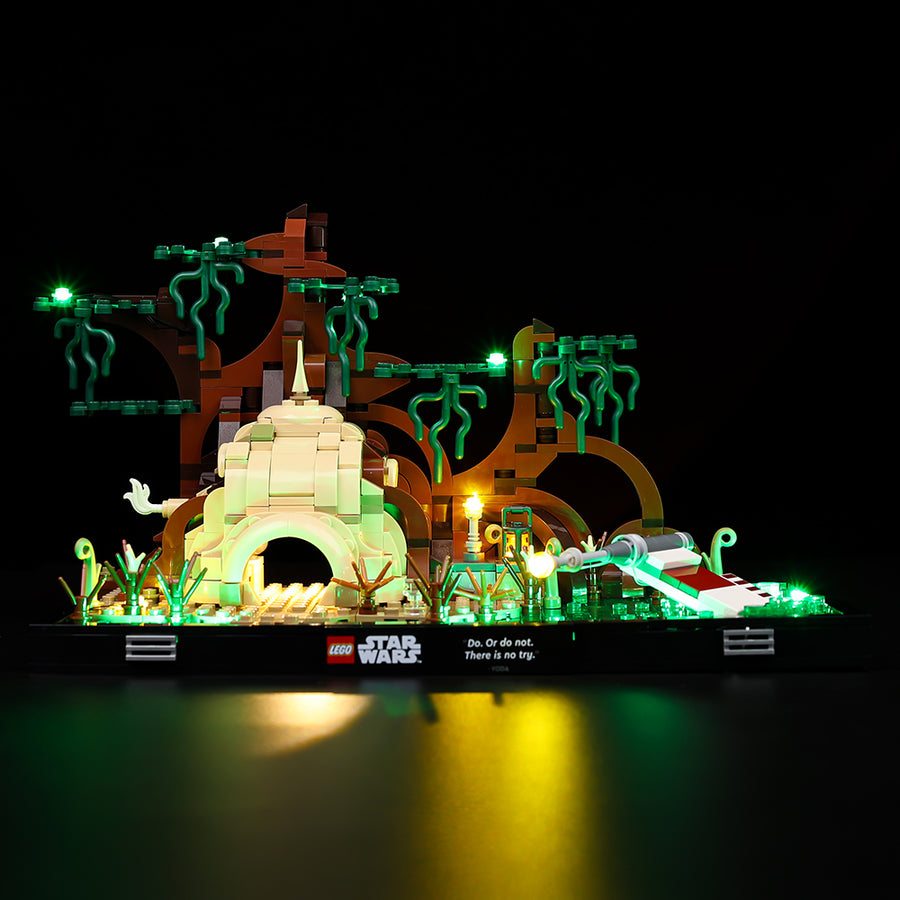 Wonderful memories
Experience joyful memories and moments as you spend your time exploring this piece.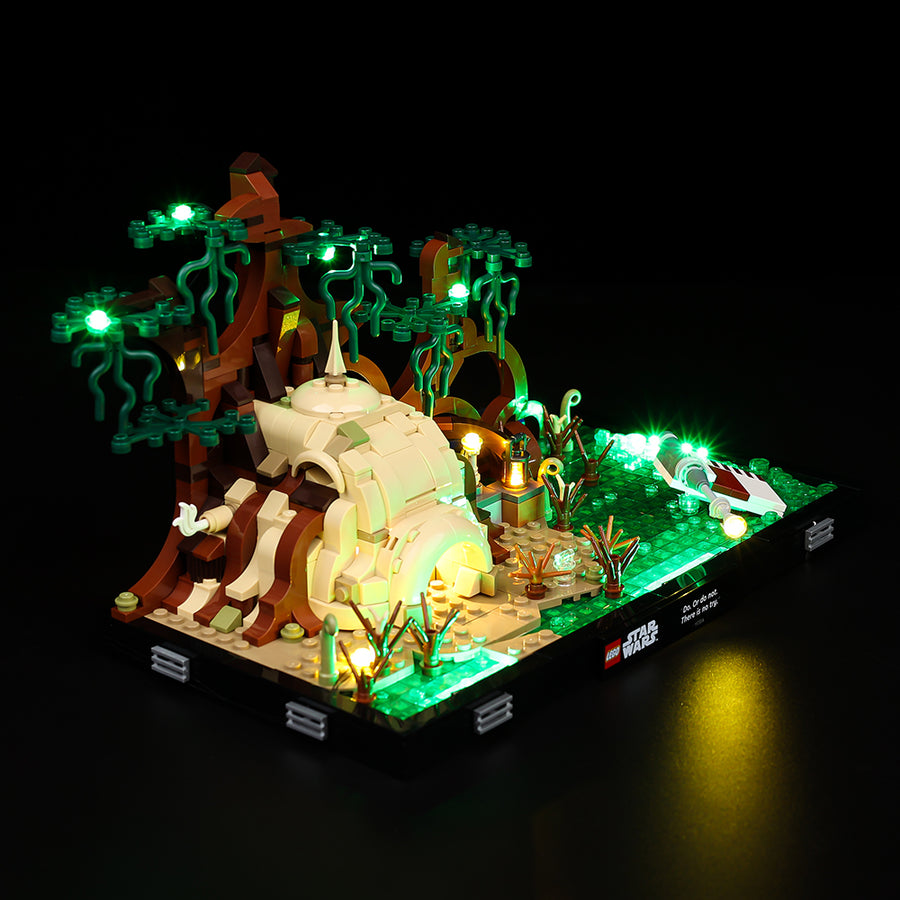 The lights of the galaxies
Enjoy the scenery of this piece as the lights shows the amazing splendor of the environment.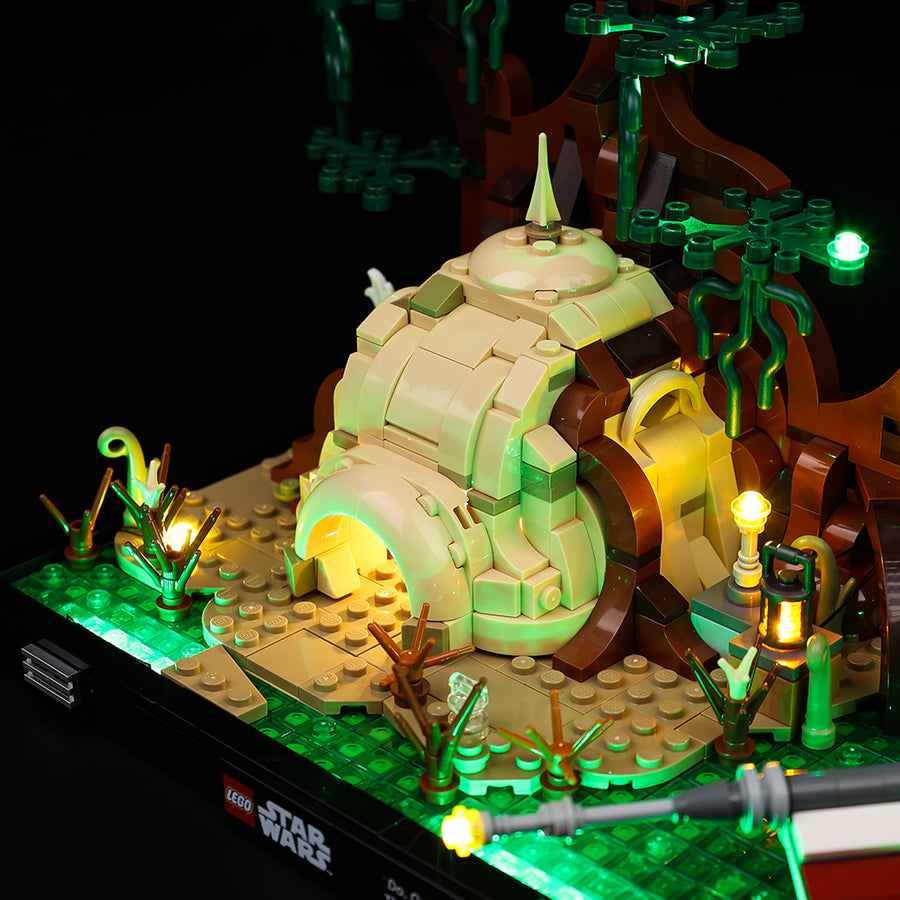 Take you back
This piece remind you of the glorious moments in starwars, the battles, the victories, and also the defeat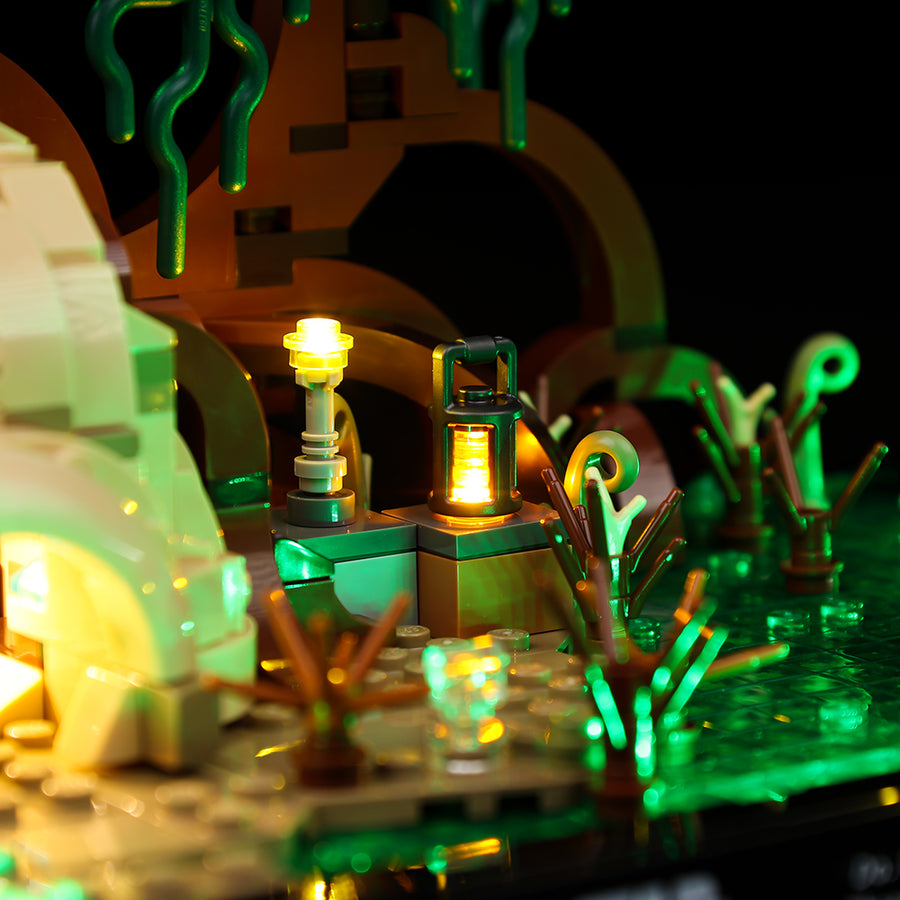 The power of the mind
Take your creative mind to the task, build this wonderful scenery for your collection.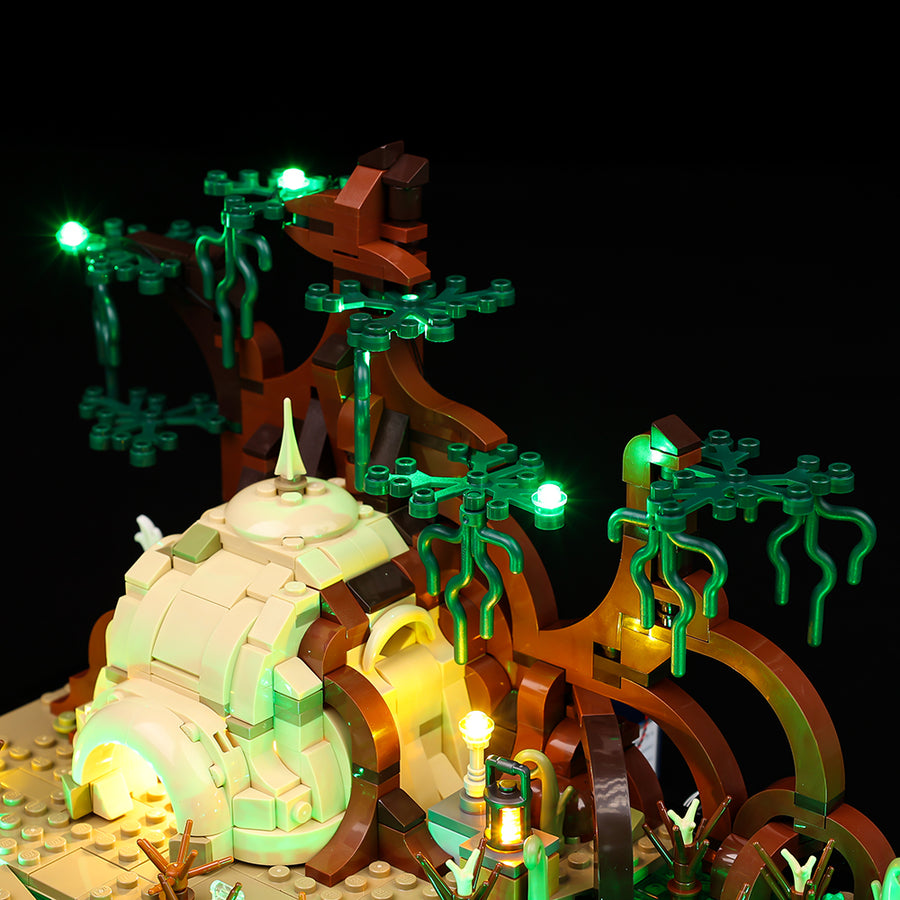 The jedi in you
Display this wonderful masterpiece, in your room or office. Enjoy the joy of a jedi.
About Game of Bricks
Game of Bricks makes it a point of duty to provide you with the best LEGO lights for your sets customization. Quality of LEGO Light Kits is our speciality. This set is a light kit only. Model is not included.
Readers Section
This is a 1000-piece Lego model which needs your complete focus. This brick-built display model is jam-packed with details from a memorable sequence from Star Wars: The Empire Strikes Back. Recreate Yoda's house in the Dagobah wetlands, as well as Luke Skywalker's sunken X-wing wing. Add Yoda and Luke Skywalker LEGO minifigures, as well as an R2-D2 LEGO droid figure (Luke and R2-D2 feature new-for-May-2022 decoration). Attach the plaque with Yoda's words to complete a nostalgic display piece: "Do. Or do not. There is no try." Get some nostalgic feeling by building and playing with the LEGO Dagobah Jedi Training Diorama 75330 set. Use our special LEGO LED Lights to adorn it.
Delivery
After your order has been confirmed, you can expect to have it delivered to you soon enough as our dispatching time is between 1-3 business days (usually it is just 1 business days).
During busy periods dispatching time can take up to 8 business days. (examples: Black Friday days / Christmas time)
We offer free shipping worldwide. Delivery time to most countries takes from 3-12 business days.
Warranty
Our lights kits are backed by free support for 2 years after purchase. We offer free shipping in the first year, but in the second year, you will have to pay a 5 euro shipping fee.
Returns
You may return most new, unopened, or damaged items within 30 days of delivery for a full refund.
Disclaimer
We would like to let you know that we sell only lights for LEGO sets. We have specially-built lights to beautify and bring your LEGO creations to life.
LEGO® is a trademark of the LEGO Group of companies which does not sponsor, authorize or endorse this site.