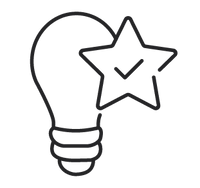 Premium
Quality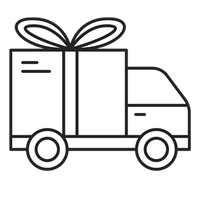 Free
Delivery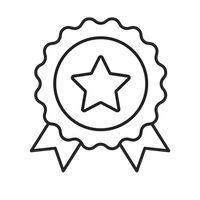 2 Years
Warranty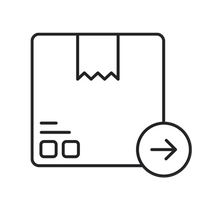 1 Business Day
Dispatch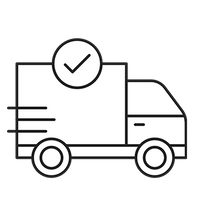 3-12 Days
Delivery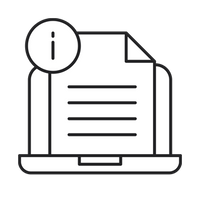 Instructions Both PDF
and Online
THE BEAUTY OF NATURE UNFOLDS
Immerse yourself in the serenity of nature by building the exquisite LEGO Botanical Garden 41757 set. This remarkable creation captures the essence of a tranquil garden, blooming with vibrant flowers and lush foliage. Enhance its enchanting allure by customizing it with our delicate LEGO Lights.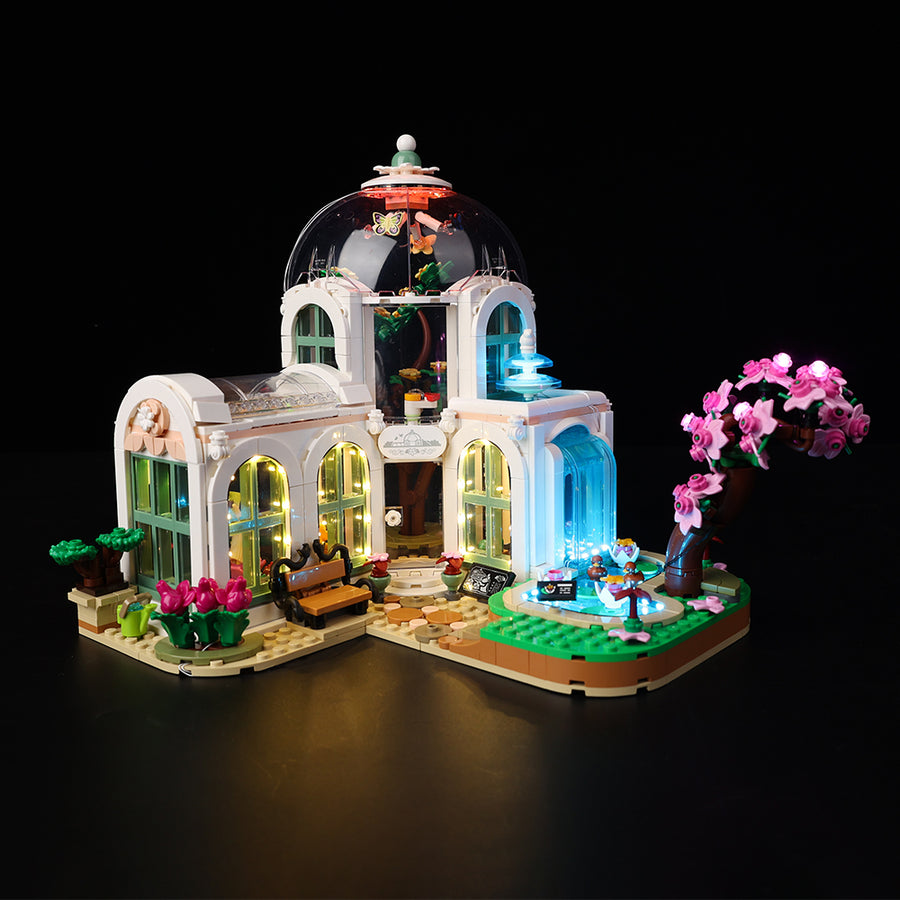 STEP INTO A NATURAL OASIS
Visualize strolling through the meticulously designed paths of this botanical garden, surrounded by an array of colorful blooms, majestic trees, and serene water features.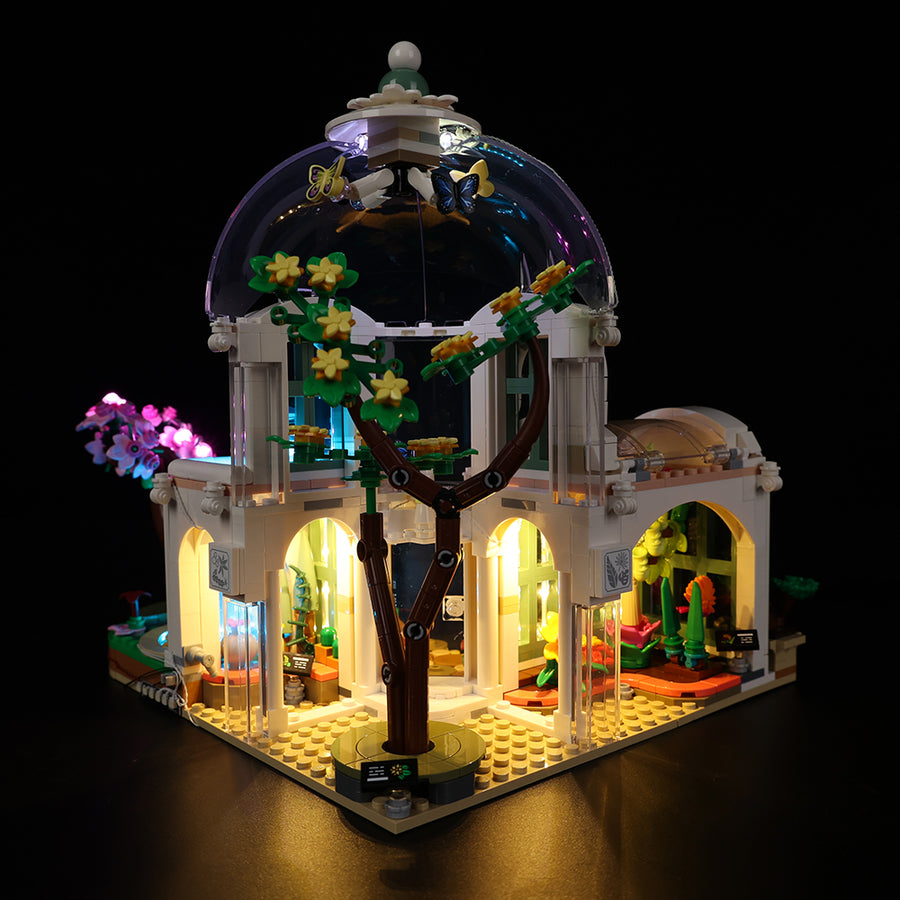 DISCOVER THE WONDERS OF BOTANY
With adult LEGO sets, delve into the fascinating world of plants and flowers. Learn about different species, botanical conservation, and the art of gardening with LEGO Botanical Collection sets, celebrating the beauty of nature.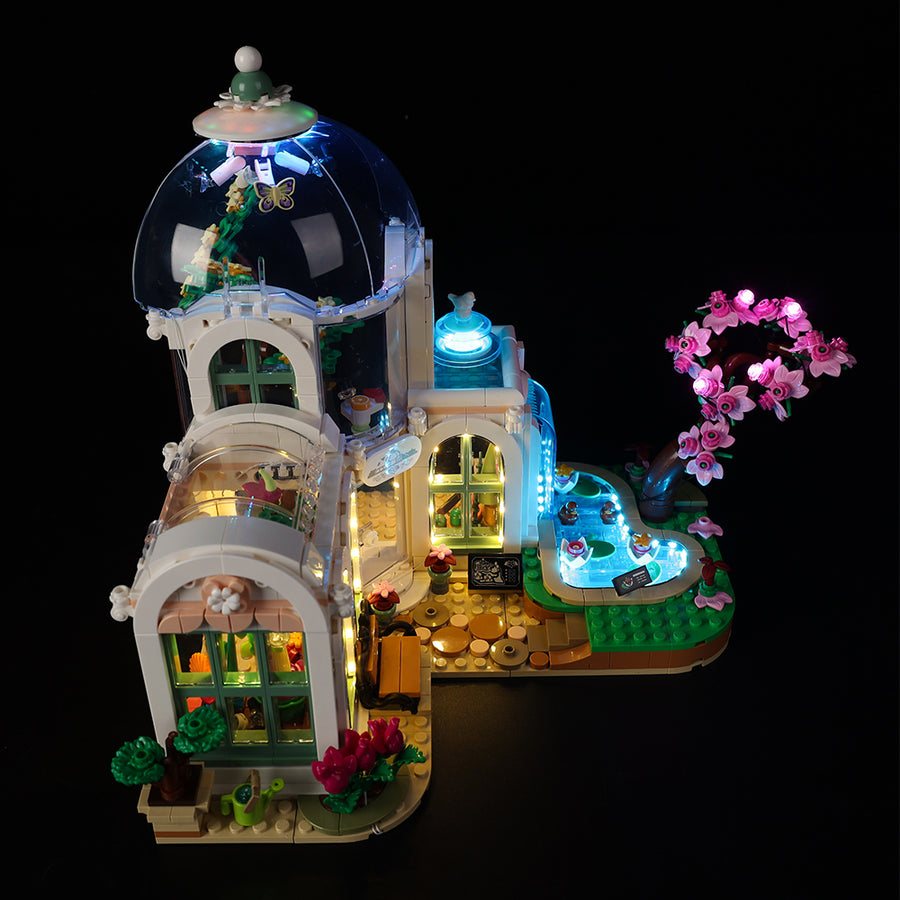 EXQUISITE CRAFTSMANSHIP
This meticulously designed Botanical Garden set showcases all the intricate details and delicate elements found in a real-life garden, making it a captivating centerpiece for nature enthusiasts and LEGO collectors alike.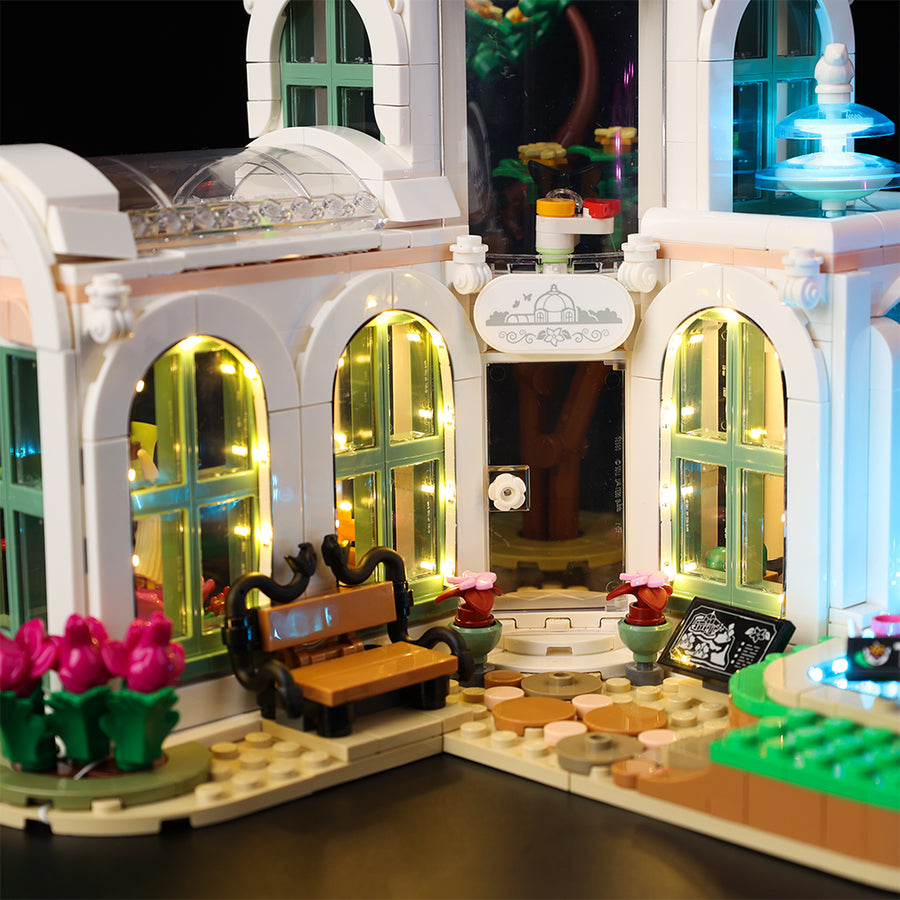 CREATE A PEACEFUL RETREAT
Invite your family and friends to join in the meditative building experience. Assemble the Botanical Garden and immerse yourselves in the tranquility of nature.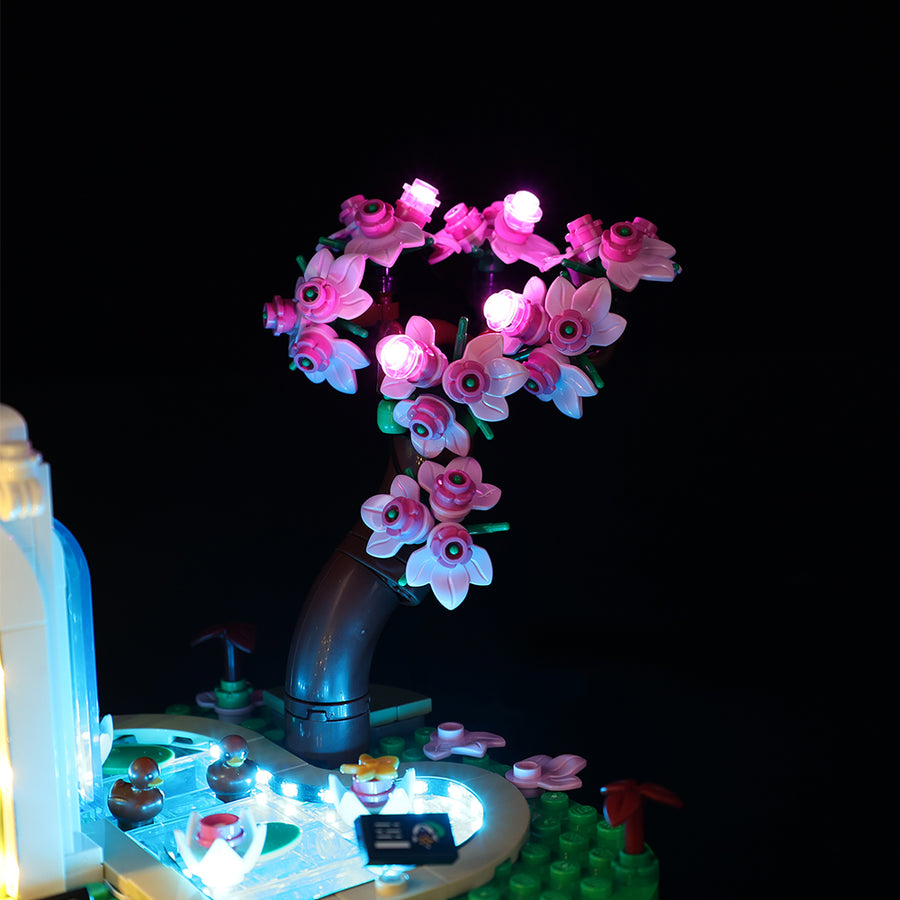 A DAZZLING DISPLAY OF NATURAL BEAUTY
Showcase this set in all its glory as it becomes the centerpiece of your collection, beautifully illuminated by our delicate LEGO Lights.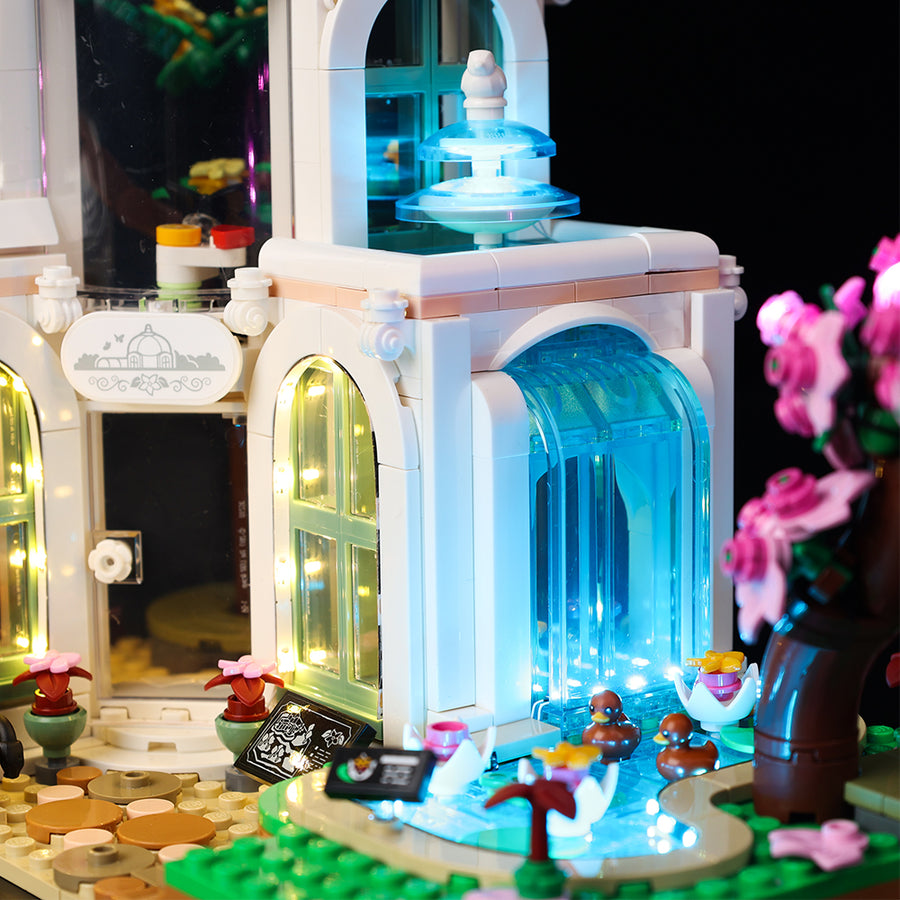 THE PERFECT GIFT FOR NATURE LOVERS
Garden enthusiasts and those who appreciate the wonders of the natural world will be delighted to receive this enchanting set as a holiday or birthday gift.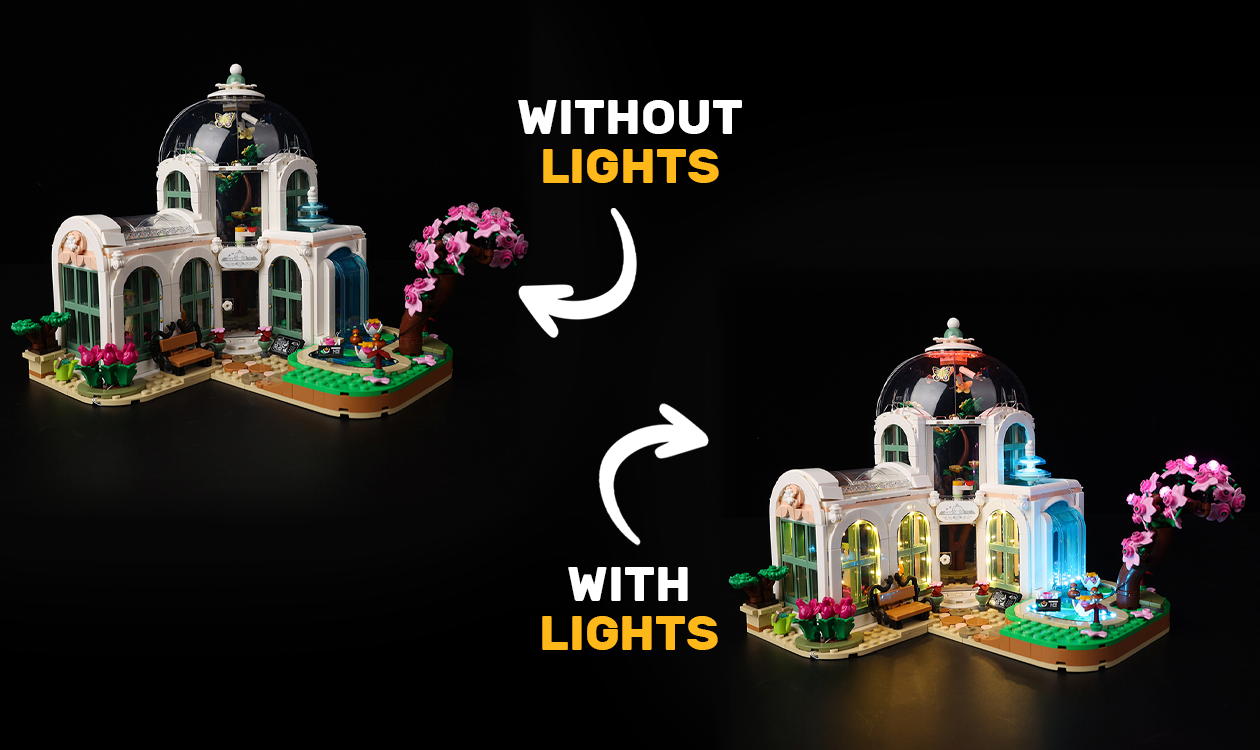 What's included
Classic
Original Game of
Bricks Box
Battery Box
Instruction Both PDF
and Online
About Game of Bricks
Game of Bricks makes it a point of duty to provide you with the best LEGO lights for your sets customization. Quality of LEGO Light Kits is our speciality. This set is a light kit only. Model is not included.
Readers Section
Unleash the full potential of building fun as kids embark on an easy and intuitive adventure with the LEGO Builder app. With its 3D zoom and rotate features, set saving capabilities, and progress tracking, the app takes the building experience to new heights.

An Exceptional Challenge for Young Builders (Ages 12+) – Immerse children who are fascinated by plants, flowers, and butterflies in the captivating world of the LEGO® Friends Botanical Garden (41757) set, offering a rewarding project like no other.
Inspired by the Marvels of Nature – Discover a stunning array of exotic plants and flowers meticulously designed to mirror real-life species, providing an educational journey that nurtures a deeper understanding of the botanical realm.
Enchanting Rotating Butterflies – Inside the transparent greenhouse dome, watch in awe as the four included butterflies gracefully take flight, capturing the essence of a vibrant botanical garden with remarkable authenticity.
A Masterpiece on Display – Experience the thrill of assembling this striking model, immersing yourself in the intricate details that bring the botanical garden to life. Once completed, proudly showcase it as a testament to your love for the natural world.
Breathe Life into the Story – Let your imagination soar with a collection of delightful accessories, including a watering can, scissors, notebook, camera, pen, picnic blanket, basket, bottle, croissant, and berries, igniting endless storytelling possibilities.
The Perfect Gift for Aspiring Gardeners – Delight any child aged 12 and above with this captivating LEGO® Friends set, empowering them to build and proudly exhibit their very own botanical garden, a testament to their creativity and passion.
Impressive Dimensions – Standing tall at 8.5 inches (22 cm) high, 9.5 inches (25 cm) wide, and 11 inches (28 cm) deep, the LEGO® Friends Botanical Garden building toy commands attention, making it a striking centerpiece for any display or collection.
Delivery
After your order has been confirmed, you can expect to have it delivered to you soon enough as our dispatching time is between 1-3 business days (usually it is just 1 business days).
During busy periods dispatching time can take up to 8 business days. (examples: Black Friday days / Christmas time)
We offer free shipping worldwide. Delivery time to most countries takes from 3-12 business days.
Warranty
Our lights kits are backed by free support for 2 years after purchase. We offer free shipping in the first year, but in the second year, you will have to pay a 5 euro shipping fee.
Returns
You may return most new, unopened, or damaged items within 30 days of delivery for a full refund.
Disclaimer
We would like to let you know that we sell only lights for LEGO sets. We have specially-built lights to beautify and bring your LEGO creations to life.
LEGO® is a trademark of the LEGO Group of companies which does not sponsor, authorize or endorse this site.