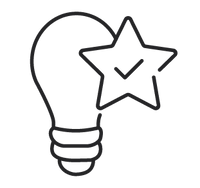 Premium
Quality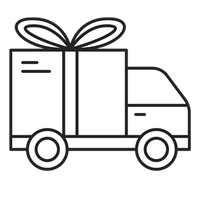 Free
Delivery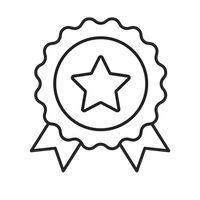 2 Years
Warranty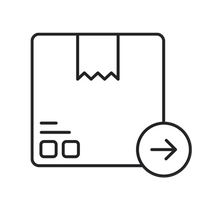 1 Business Day
Dispatch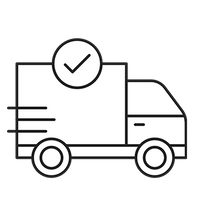 3-12 Days
Delivery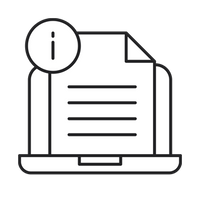 Instructions Both PDF
and Online
HEROES AND VILLAINS TAKE FLIGHT
Soar high above the streets of Gotham with the LEGO Batwing: Batman vs. The Joker 76265. Crafted meticulously by LEGO®, this buildable Batwing model offers both young and old the thrill of embodying the Dark Knight. Enhanced with our LEGO Lights, witness the Batwing come alive, casting a beacon of hope against the darkness.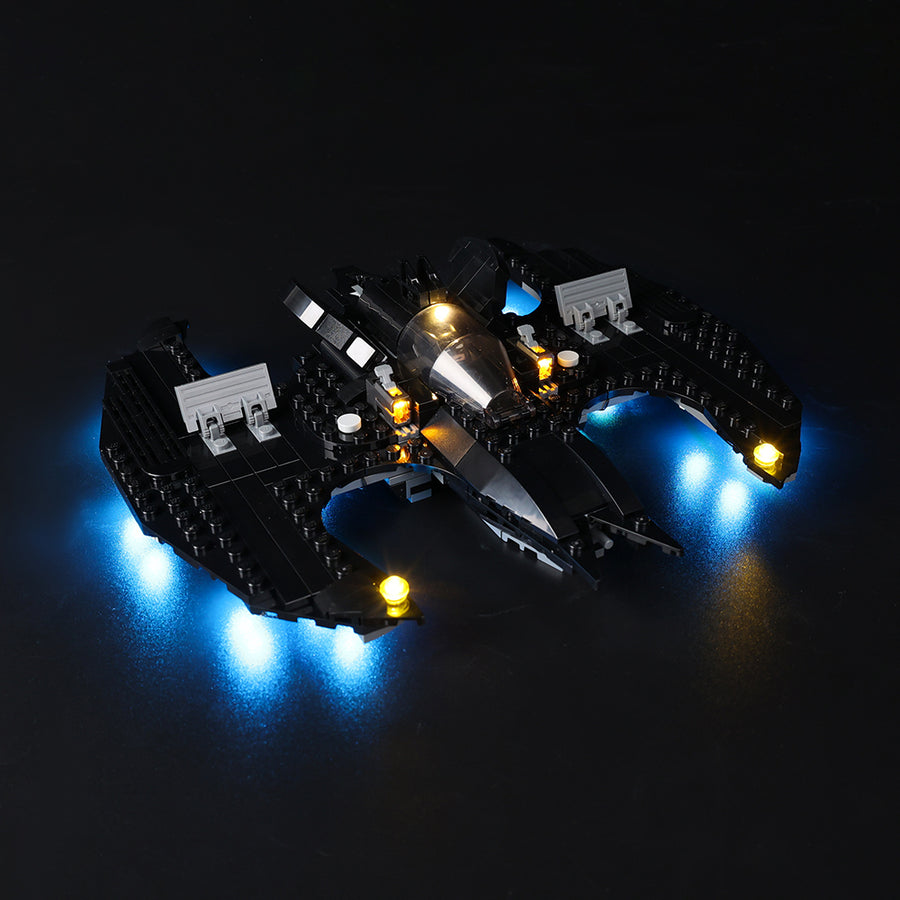 THE DARK KNIGHT'S ARSENAL
Boasting 2 stud launchers, a cockpit, and a dedicated compartment, the LEGO Batwing 76265 ensures Batman™ is always ready. With our specialized lighting, Batman's tools, from his iconic Batarangs to his trusty handcuffs, shine with a luminous aura, showcasing their importance in his fight for justice.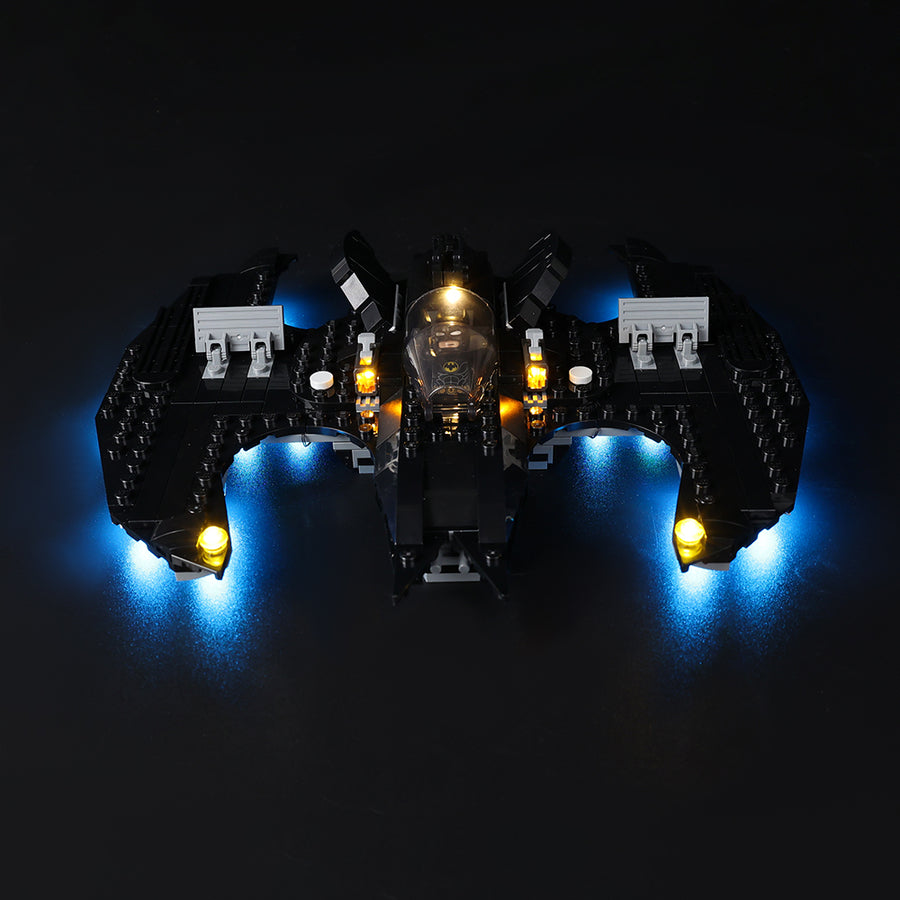 ACTION-PACKED FEATURES
Engage in thrilling aerial combats with The Joker™ as the Batwing, equipped with 2 stud launchers, prepares for battle. And when Batman™ needs to make a swift arrest, the cockpit's storage holds his illuminated Batarangs and handcuffs, thanks to our LEGO Lights, ensuring Gotham's safety is always in focus.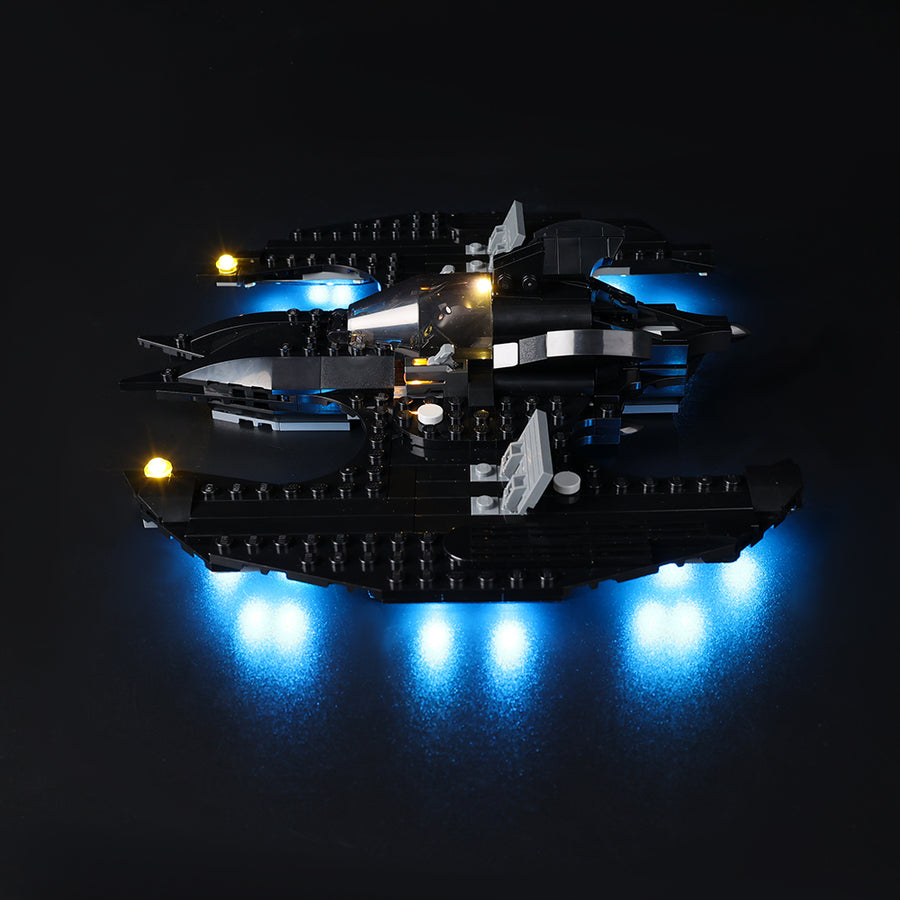 DUAL PURPOSE DESIGN
The LEGO Batwing 76265 is not just a plaything. When the day's adventures are over, its dynamic design allows it to be hung on a wall, turning it into a striking piece of decor, symbolizing the eternal battle between good and evil.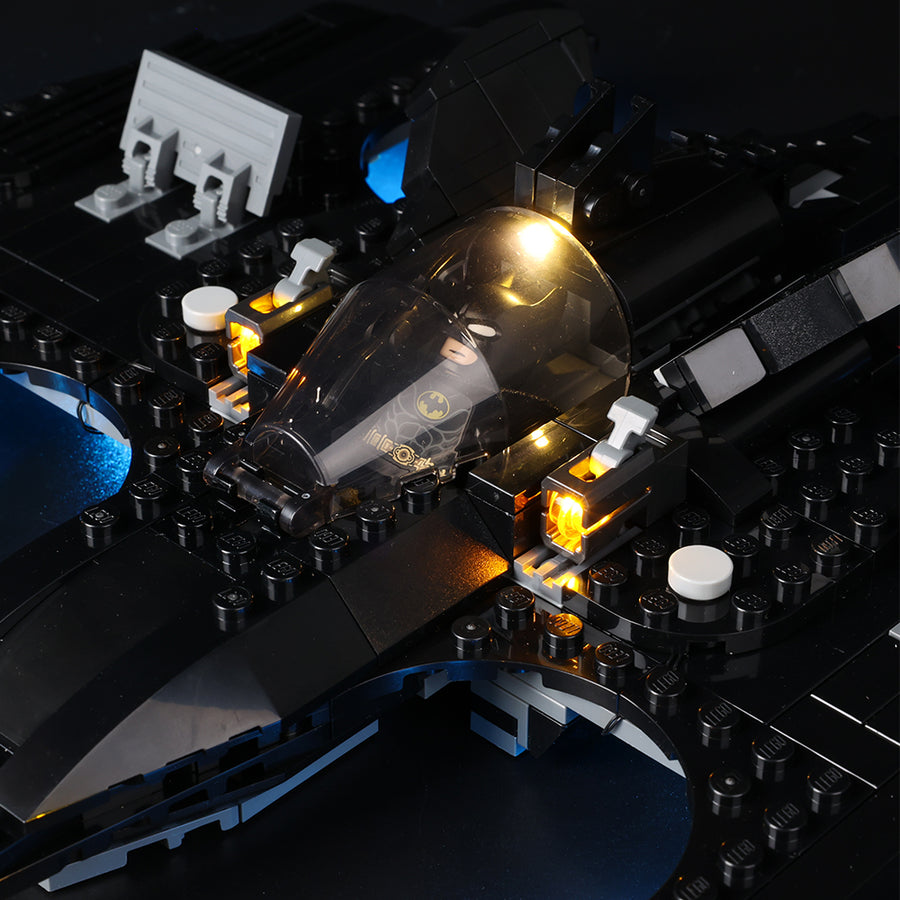 A HEROIC BUILD
Dive into the world of Gotham with the LEGO Batwing: Batman vs. The Joker 76265, with our LEGO Lights guiding your construction. This Batwing is not just a toy; it's an epic tale of heroism and mischief waiting to be relived.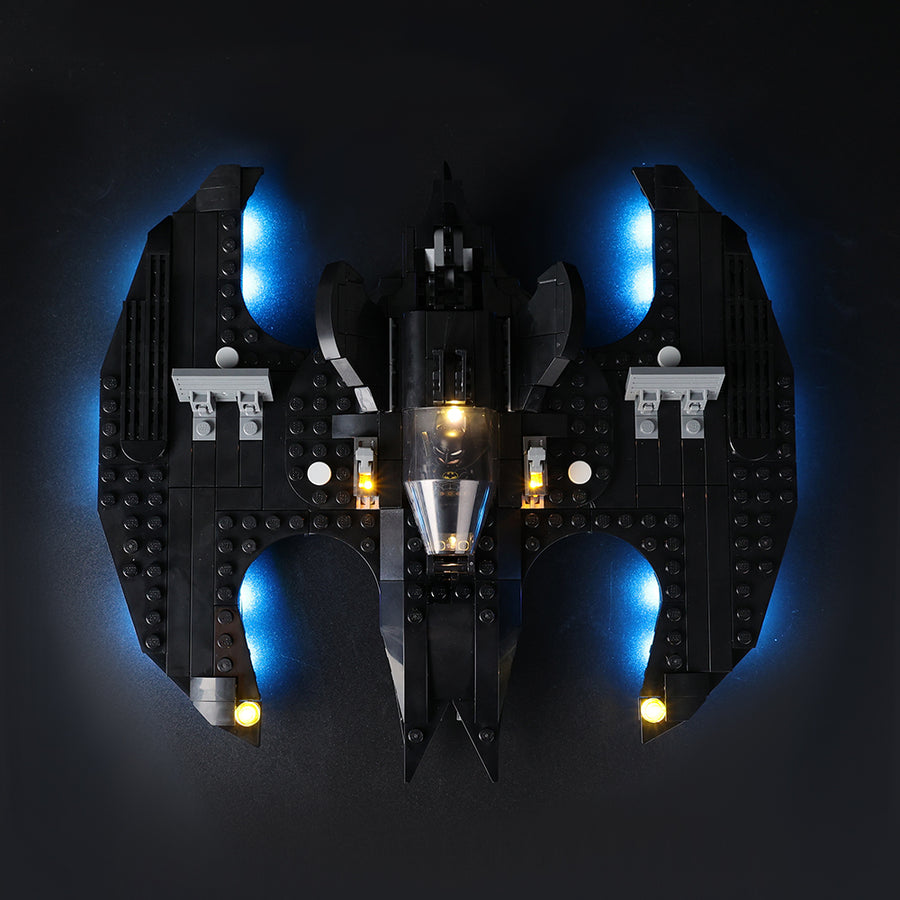 LEGENDARY BATTLES DISPLAYED
It's more than just bricks and minifigures; it's an ode to the timeless conflict of Batman™ vs The Joker™. Let our lights emphasize the intricate details, making it a centerpiece of storytelling and imagination.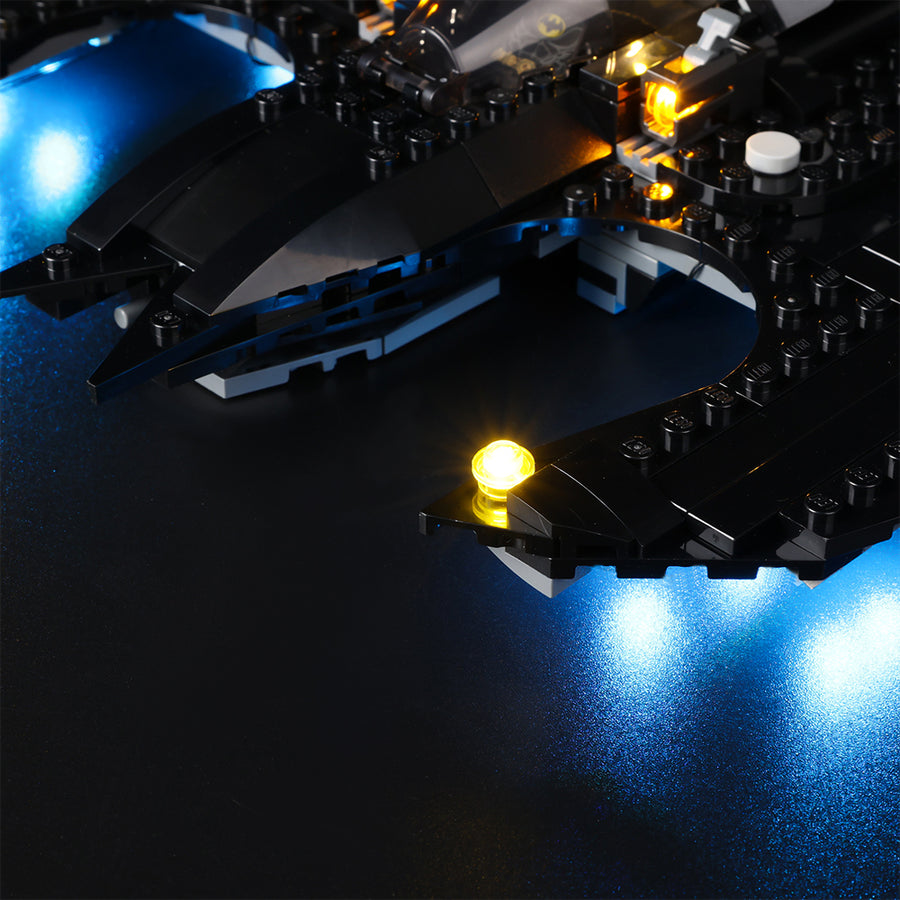 THE IDEAL GIFT
For those drawn to the world of superheroes and their arch-nemeses, the LEGO® Batwing: Batman vs. The Joker 76265, illuminated by our signature LEGO Lights, promises adventures that transcend generations.
What's included
Classic
Original Game of
Bricks Box
Battery Box
Instruction Both PDF
and Online
About Game of Bricks
Game of Bricks makes it a point of duty to provide you with the best LEGO lights for your sets customization. Quality of LEGO Light Kits is our speciality. This set is a light kit only. Model is not included.
Readers Section
Batman's iconic sky vessel, enhanced with LEGO LED lights
Youngsters team up with Batman and The Joker in epic duels over GOTHAM CITY™'s skyline. The meticulously crafted Batwing, now accentuated with LEGO LED lights, comes equipped with 2 stud launchers and a cockpit tailored for the Batman minifigure. Behind the cockpit lies a dedicated compartment to securely store Batman's Batarangs and handcuffs. Ingeniously designed, this model incorporates a recess on its bottom, enabling it to be mounted on walls when not soaring the skies. Augmenting the tangible fun is the digital realm, where builders can magnify, twirl sets in a 3D view, and monitor their assembly journey via the engaging LEGO Builder app.

Silver Screen Drama – The LEGO® DC Batwing: Batman™ vs. The Joker™ (76265) transports high-flying escapades from the iconic 1989 Batman film right into budding superheroes' grasp.
Legendary Figures – This ensemble features the minifigures of Batman™ and The Joker™, accompanied by a luminous Batwing model with LEGO LED lights and complementary accessories.
Sky-High Entertainment – The intricately designed Batwing, accentuated with LEGO LED lights, boasts 2 stud launchers, a cockpit, and a hidden alcove for Batman's signature tools. When grounded, it seamlessly transitions into a wall decor piece.
Ideal for Batman™ Enthusiasts – This interactive assembly makes for a perfect gift for young caped crusaders aged 8 and up, be it birthdays, holidays, or any special occasion.
Impressive in Scale and Detail – The glowing Batwing stands at over 2 in. (6 cm) tall, spans 8 in. (20 cm) in length, and stretches 9 in. (24 cm) wide.
Delivery
After your order has been confirmed, you can expect to have it delivered to you soon enough as our dispatching time is between 1-3 business days (usually it is just 1 business days).
During busy periods dispatching time can take up to 8 business days. (examples: Black Friday days / Christmas time)
We offer free shipping worldwide. Delivery time to most countries takes from 3-12 business days.
Warranty
Our lights kits are backed by free support for 2 years after purchase. We offer free shipping in the first year, but in the second year, you will have to pay a 5 euro shipping fee.
Returns
You may return most new, unopened, or damaged items within 30 days of delivery for a full refund.
Disclaimer
We would like to let you know that we sell only lights for LEGO sets. We have specially-built lights to beautify and bring your LEGO creations to life.
LEGO® is a trademark of the LEGO Group of companies which does not sponsor, authorize or endorse this site.