Upgrade your look with the LEGO Adidas Original Superstar 10282 Set
By

Nikita P.
/
September 15, 2021
Are you a sucker for shoes? Then you musthave been on your toes with the release of the Adidas original superstar shoes.These shoes have the looks to make you feel like a superstar and providecomfort to make you more confident in your appearance. Are you the party type?If so, Adidas has released just shoes to help give you the comfort required to partyall night without getting tired. And suppose you have problems with legblisters. In that case, Adidas original superstar shoes are perfect for you,because it helps protect your legs for blisters, by providing a soft andcomfortable sow, almost like you're walking on the clouds.

With all this effort put in by Adidas to give their fans the perfect shoes, which not only look good but are comfortable, have you ever wondered how much effort is put into each shoe? Would you like to experience it first hand? Well, you can, with the new Lego Adidas original superstar set. This set was designed for all Lego shoe enthusiasts out there. Now you can feel like Adolf Dassler by recreating your very own Adidas original superstar shoes from bricks. Understand the inner workings of shoe creation, and finish it off with the beautiful and authentic Adidas logo.
BUILDING EXPERIENCE FOR THE LEGO ADIDAS ORIGINAL SUPERSTAR 10282 SET.
Feel like the founder of Adidas shoes or even the designs manager by bringing to life the Lego Adidas original superstar set in all its details. After which, you can stand out as the life of the party as you rock these fantastic Lego sets. With this set, Lego not only gives builders an authentic set with realistic details, but they also help spice things up with a challenging build.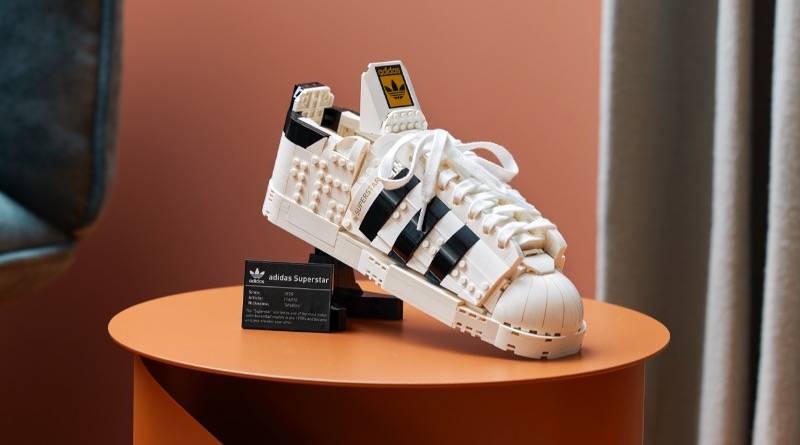 This fantastic Lego set comes with more than 700 pieces of pure, hard-quality Lego bricks. It is a diverse set, which offers builders the option of building either the right or the left pairs. It also offers builders the details they need to help get this set as close as possible to its real-life Adidas counterpart. So all builders of this fantastic set can end up with a more satisfying build for all their hard work. Are you a parent looking for something for your shoe enthusiast children? Then this is just the set for the job.
This set can be used as a family project and then displayed for all to see once you are done. Make your kids feel proud of their work by putting this fantastic Lego set on your office desk for all to see. Overall, Lego shoe fans out there will not be disappointed with this set, which has authentic details and a satisfying build, which makes it worthy of taking its place among your impressive Lego collection this summer.
AMAZING FEATURES OF THE LEGO ADIDAS ORIGINAL SUPERSTAR 10282 SET.
The Lego Adidas original superstar shoes set is gifted with many authentic details, which helps set this set apart in terms of realism. Let's look at some of these details.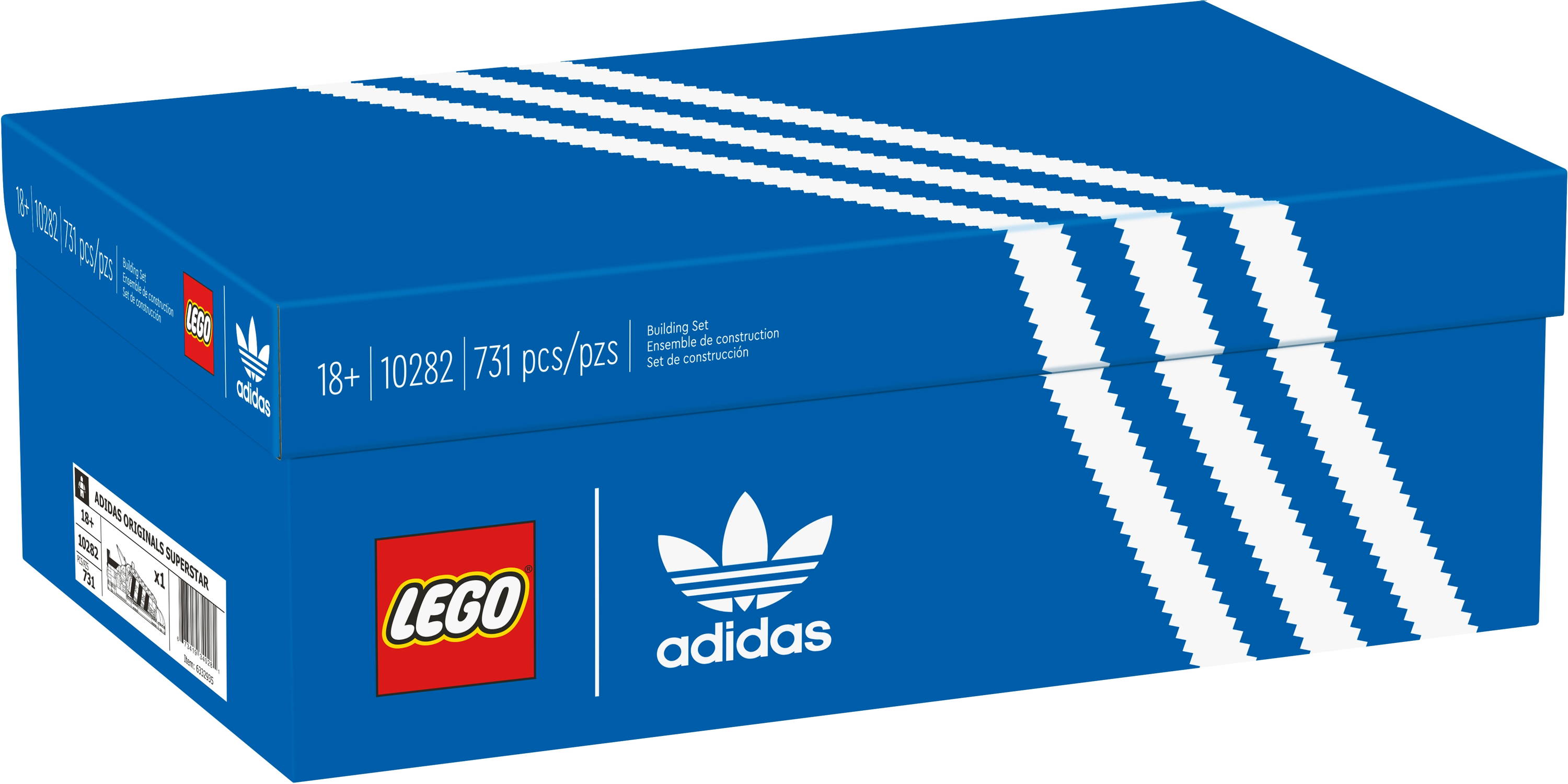 • COLOR THEME.
The Lego Adidas original superstar set comes with some of the most authentic color schemes, which help it resemble real-life counterpart. The brick shoes are colored in the traditional black and white color of Adidas shoes. With white being the dominant feature and black appearing only in essential places like the serrated three-striped marking on the shoes. The shoes also feature authentic light markings, which represent the traditional Adidas sow. These color arrangements help make this set all the more realistic.
• AUTHENTIC DETAILS.
The Lego Adidas original superstar set also features authentic details as featured in the original footwear. These features make the set look all the more realistic. These unique features include the famous Trefoil logo of Adidas, the toes of the shoes, which are shell-shaped, and the famous three strips markings on both sides of the shoe. The set also offers builders the option of building either the right or left pair of the shoe. And not to forget, the set also features well-detailed shoelaces, which is arranged as it would on an Adidas shoe.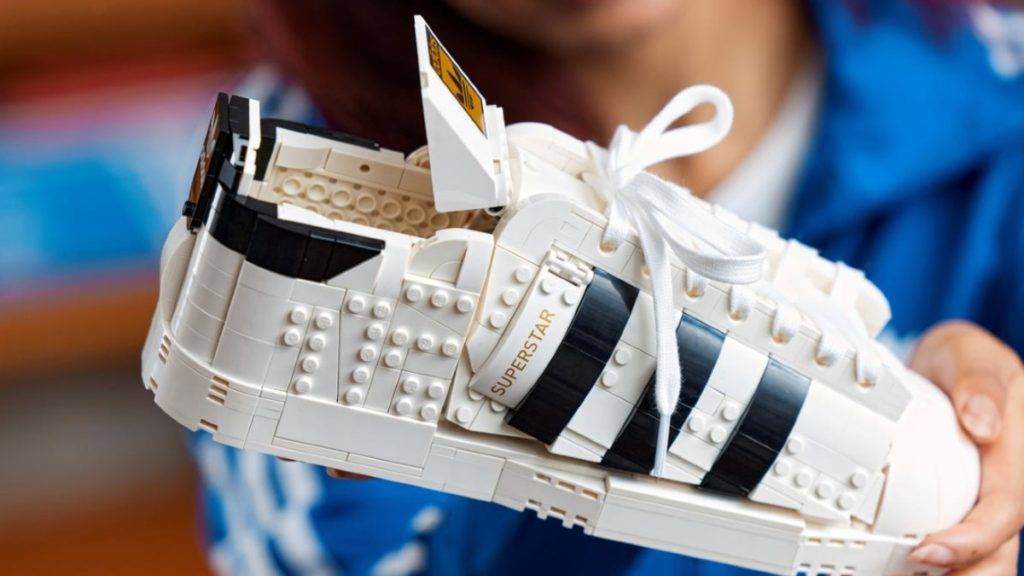 • SET SIZE.
The Lego Adidas original superstar set could be considered a medium size set? Well, that depends on your definition of medium size. However, the set comes with over 700 pieces of bricks, which could be considered a lot for a small size set. In total, this set features about 732 pieces of pure solid Lego bricks and is just the right size for a display set. When fully built, the set measures about 5 inches in height, 4 inches in width, and about 11 inches in depth. This set is big enough to keep Lego builders engaged but not too small to finish on time.

• SET PRICE.
Like all other Lego sets, the Lego Adidas original superstar set will vary in size, depending on your location, store of purchase, and availability of the Lego set. It's highly recommended, though, that you purchase this set from either lego.com or Lego stores in your respective countries. Let's see a few prices as it would be sold in the UK, US, and Australia, in Lego stores and lego.com. You can purchase this set on Lego.com and Lego stores in the US for about 79.99 dollars; you can also purchase this set in the UK for about 75 to 79.99 dollars. This set, though, is a bit more expensive in Australia, as it is a bit scarce; due to the low availability of the set, it is sold at about 100 to 159.99 dollars.
If you do not know any Lego stores in your country selling this set, place an order for the set on lego.com. And your set will be delivered to you as soon as possible, within the week.
LIGHT UP THE MOOD WITH OUR AMAZING LIGHT KITS.
The Lego Adidas original superstar set is a fantastic set with authentic details, which will make the set stand out in a world of Lego sets. But you can make this set even more impressive and shiny with our Lego light kit. Are you new to Lego? Does the thought of your set lightened up get excited? If so, then you must be wondering how our unique light kit works. If you desire to light up your Lego set, you would have to wait just a little longer as this section will discuss just the right attitude to take to ensure the overall success of your light kit installation.
1. COMPLETE YOUR LEGO ADIDAS ORIGINAL SUPERSTAR SET FIRST.
The foundation for success in any light kit installation is ensuring that you have a perfect set first, an Adidas original superstar set. Make sure you take your time building the set to ensure it meets the standard set by Lego. Remember, the closer your set is to Lego standards, the more likely you will install our light kit.
Once you are done building your Lego Adidas original superstar set, and all looks good there, you can progress to the next stage.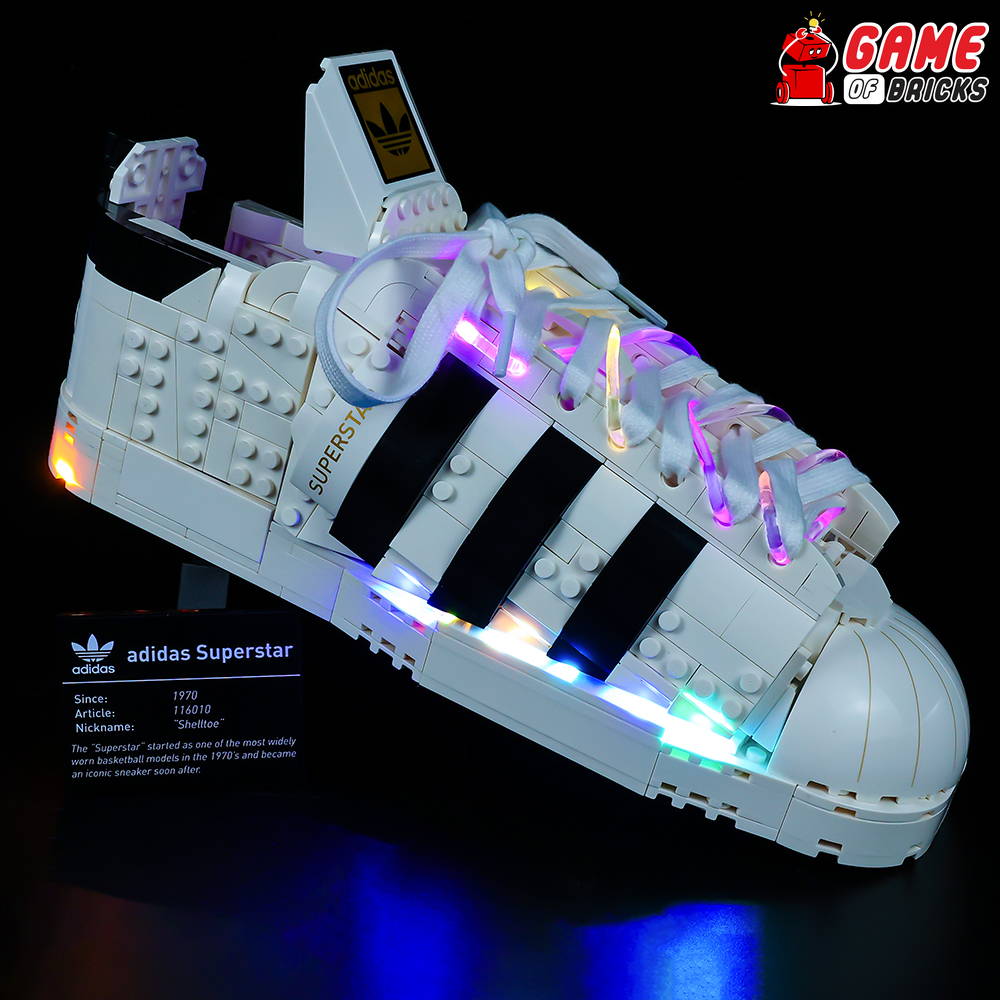 2. RUN PROPER CHECKS ON YOUR LIGHT KITS AND ACCESSORIES.
The next thing to help ensure a successful installation of your light kit is to ensure that all light kits and accessories work correctly and are in good condition. This check is vital to the success of your light kit installation. Why? Well, it is prevalent for light kits to get damaged during shipment. This is why game of bricks, the official light kit producers, often add warranty cards to their light kits.
So if you notice any damages to your light kit, which is a product of shipping, then make good use of your warranty card to request a change in the light kit.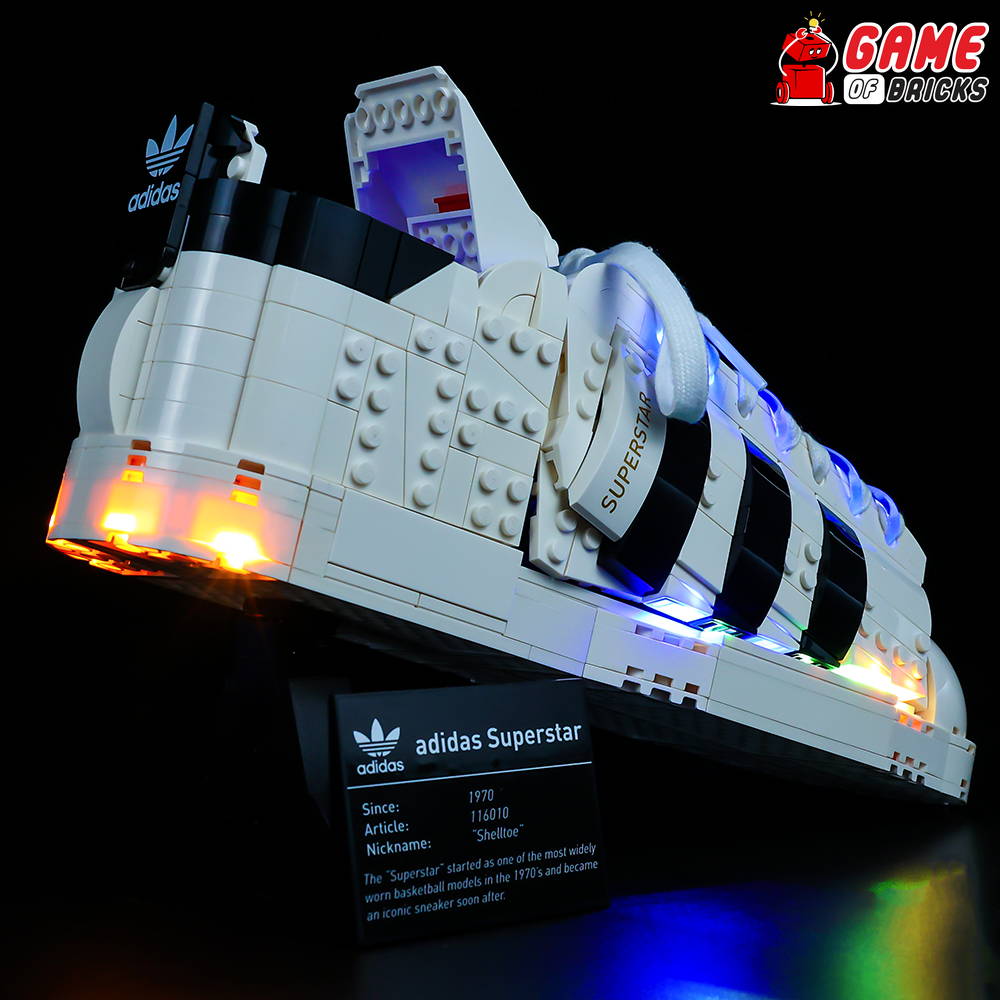 3. INSTALL OUR SPECIAL LIGHT KIT.
By now, you must have done all that is necessary for success in your light kit installation. You are ready, now to install your light kit. To do this successfully, Lego has an instruction manual as part of your light kit. In there, you are shown step by step how to install our light kit. But remember that each light kit must pass through the bricks and must be neatly installed. Doing this will give you a more satisfying look once finished. After successfully installing your light kit, ensure to test it and ensure it is safe and durable enough.
Also, check out for signs of short-circuiting, for it could help you quickly detect a problem. Once all the necessary checks are complete and all looks good, then you can light up your Lego Adidas original superstar set, becoming the light of the party.