UPGRADE YOUR LEGO FRIENDS APARTMENT 10292 TO LOOK Even more beautiful.
By

Nikita P.
/
June 06, 2021
All of us were excited and happy to hearthat we could finally rebuild the apartment that hosted the most-watched andprobably loved tv show sitcom, friends. This was announced by Lego, after thesuccess of the Lego Friends central perk, which practically sold out after itsrelease.

This Lego set is huge!! With over 2000 pieces. And with it, you stand the chance to recreate all the apartments from the tv show with its detailed design, as close as possible to the design of the original apartments.
This Lego set also comes with amazing Minifigures, which gives you the ability to recreate some of your best scenes from the tv show, and if you are fortunate, and have the Lego friends central perk set, then the sky is the limit for you as you could even start your own friend's tv show.
This set could also be built and used to beautify your home. It could be kept on a shelf as a reference, to help you remember what a great show, Friends was.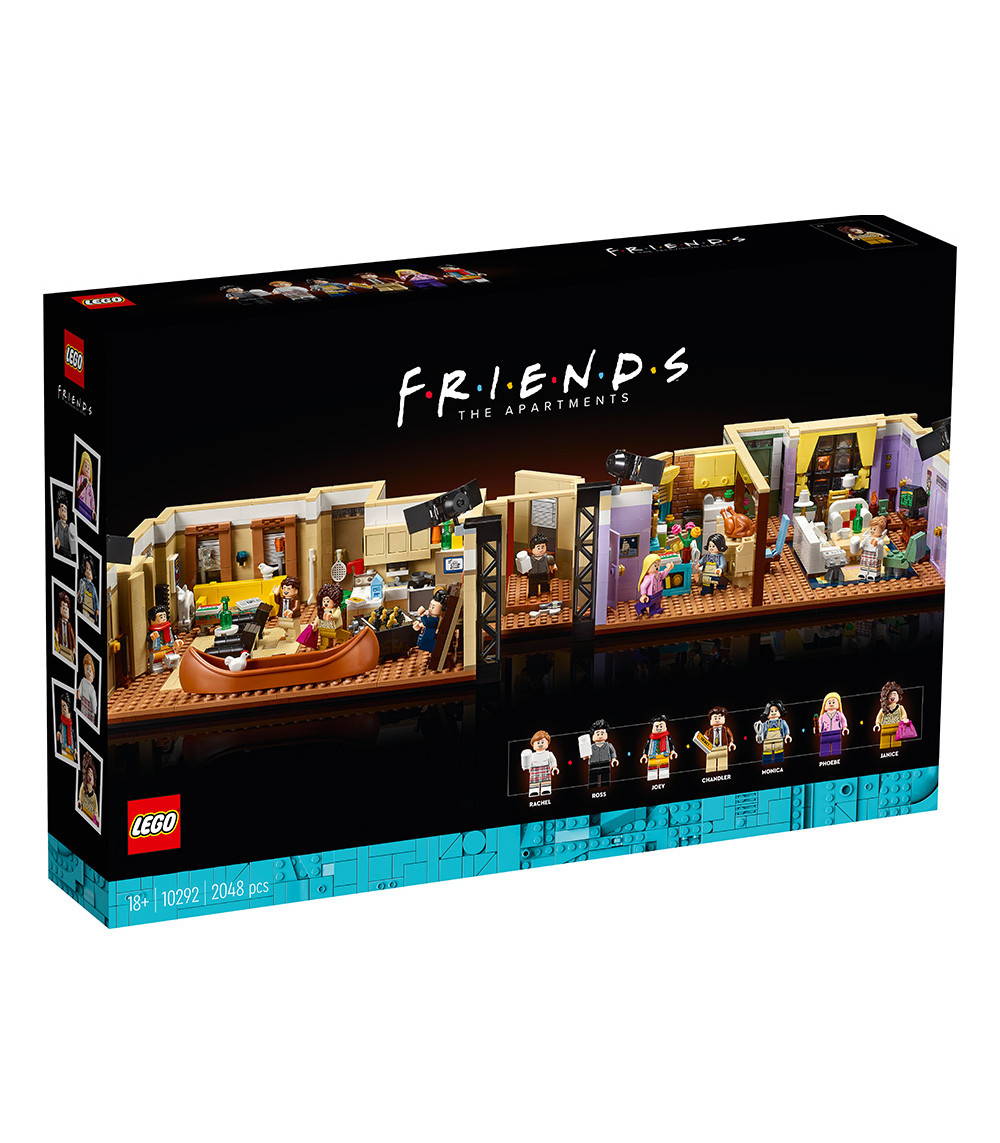 This set though huge, is quite easy to build, with little compilation in technique. It is designed in such a way that it could be easily built without experienced Lego builders having to go through the manual a lot.
If you are a fan of a more complicated type of building Exercise, then this set is not for you. Although there are some times when the building of the set tends to get a bit technical, the set fails to maintain that technicality all through.
This set is fun to build, and if you are a fan of arrangements, then you will have a lot of fun bringing this set to life, by accurately arranging each furniture piece to replicate its tv show counterpart.
This set also gives you a whole lot of Minifigures, each representing a character from the friend's tv show. From Rachel to Chandler and so on. So be rest ashore that even though the building of this set may be easy, when finished, you will be pleased with the outcome.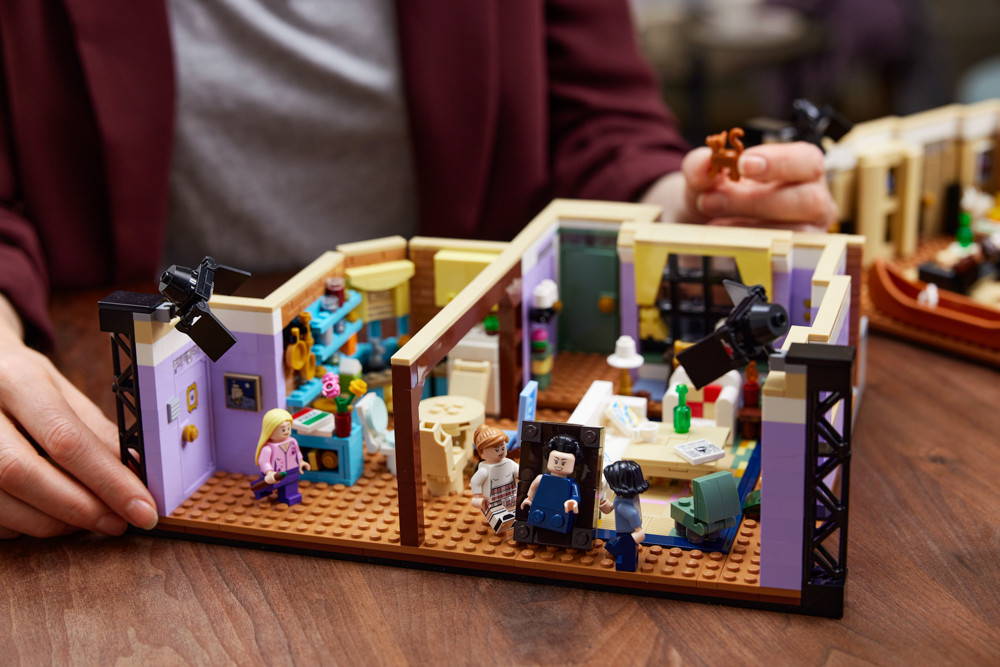 AMAZING FEATURES OF THE SET.
1. Minifigures.
This set comes with a lot of Minifigures, each Minifigure representing a character from the tv show. This set comes with a total of seven Minifigures, six of them representing the main casts of the movie, which include Ross, Joey, Chandler, Monica, Rachel, and Phoebe, with Janice as the extra character.
Taking a closer look at the female Minifigures, we have Phoebe dressed in her pink cardigan, from season 6, while Monica is dressed In a yellow apron from season 7, and Rachel, dressed in a white top and plaid skirt from season 1.
Monica and Rachel are my favorites, this is because they are both dressed in memorable outfits from the show.

For the boys, we have Ross, dressed in his tight leather pants for season 5, with Chandler dressed in a brown sports coat and khaki pants, and with Joey dressed in all of Chandler's clothes, as was the case in the season 3 episode 2 titled, " One Where No Ones Ready".
The set also features Gunther as a complementary character and Janice, Hosenstein as the additional Minifigure. She is known as the ex-girlfriend of Chandler and featured in strategic parts all through the tv show.
This set gives you a lot of Minifigures, which gives you a lot of recreating scene opportunity, and I believe with a good imagination you can have a lot of fun with this set.
2. BUILDING STRUCTURE.
This set is quite huge, with over 2000 pieces, it has a tedious build. Though the set is quite large it is not that hard to build, with more of a furniture build and requires little technic.
If you are a fan of the early 2000s then you might love this set. The reason being that most of its internal look gives a feel of the year 2000.
This set tends to be a bit technical when it comes to furniture placement. And For you to properly get the look the set is going for, you might have to consult the manual. The only downside of this set is that you will have to get close enough before you can notice its unique features.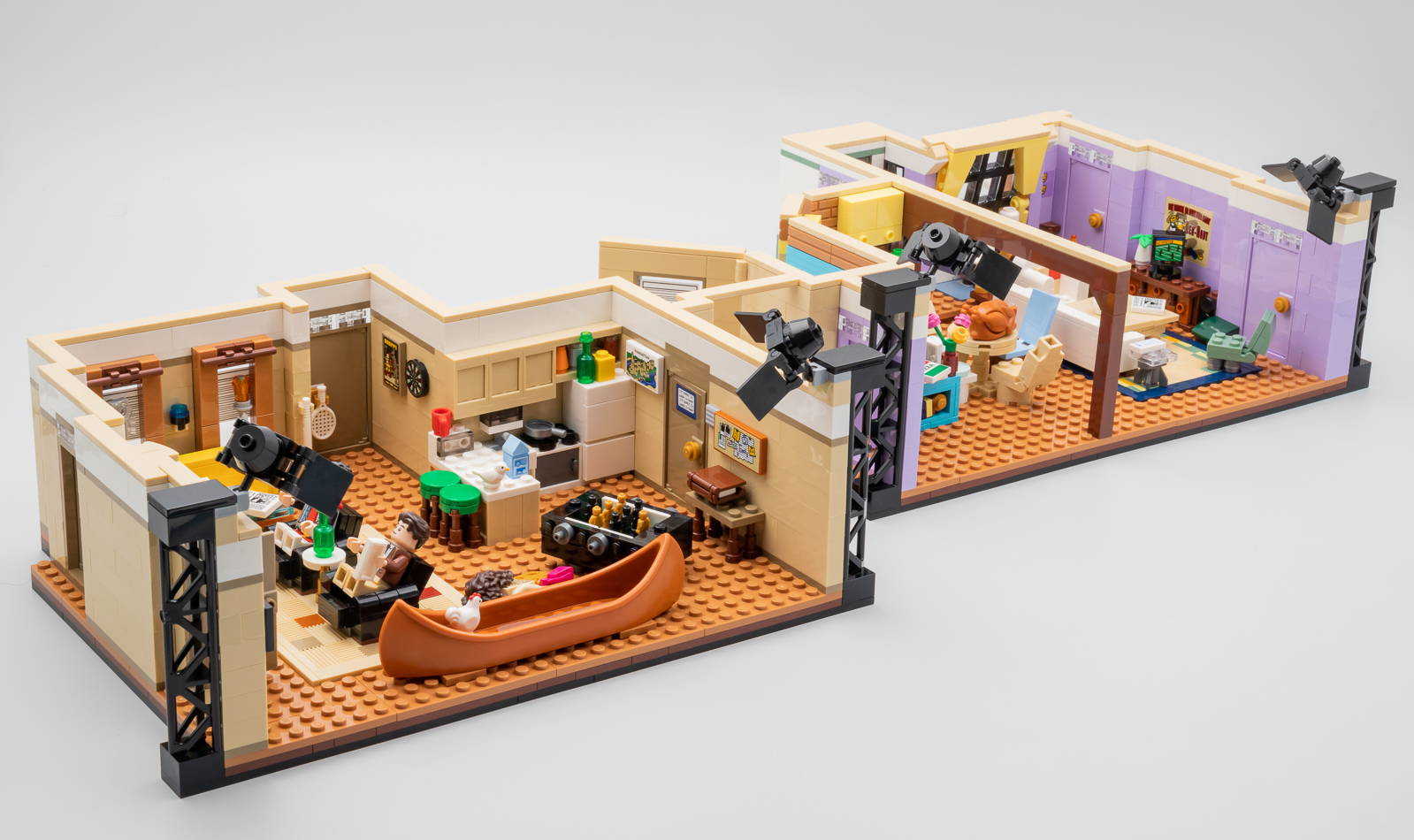 3. CAN BE USED SIDE BY SIDE WITH THE CENTRAL PERK.
For a more outstanding experience, you could use this set, side by side with the Lego friends central perk set. Since both sets are from the same show, you can play them hand in hand to unlock more fun experiences.
Using both sets side by side gives you access to more characters and more scenes to choose from. If you already have the central perk set, you may not need to buy this set, but if you have this set, but long for a better experience then definitely get the central perk set.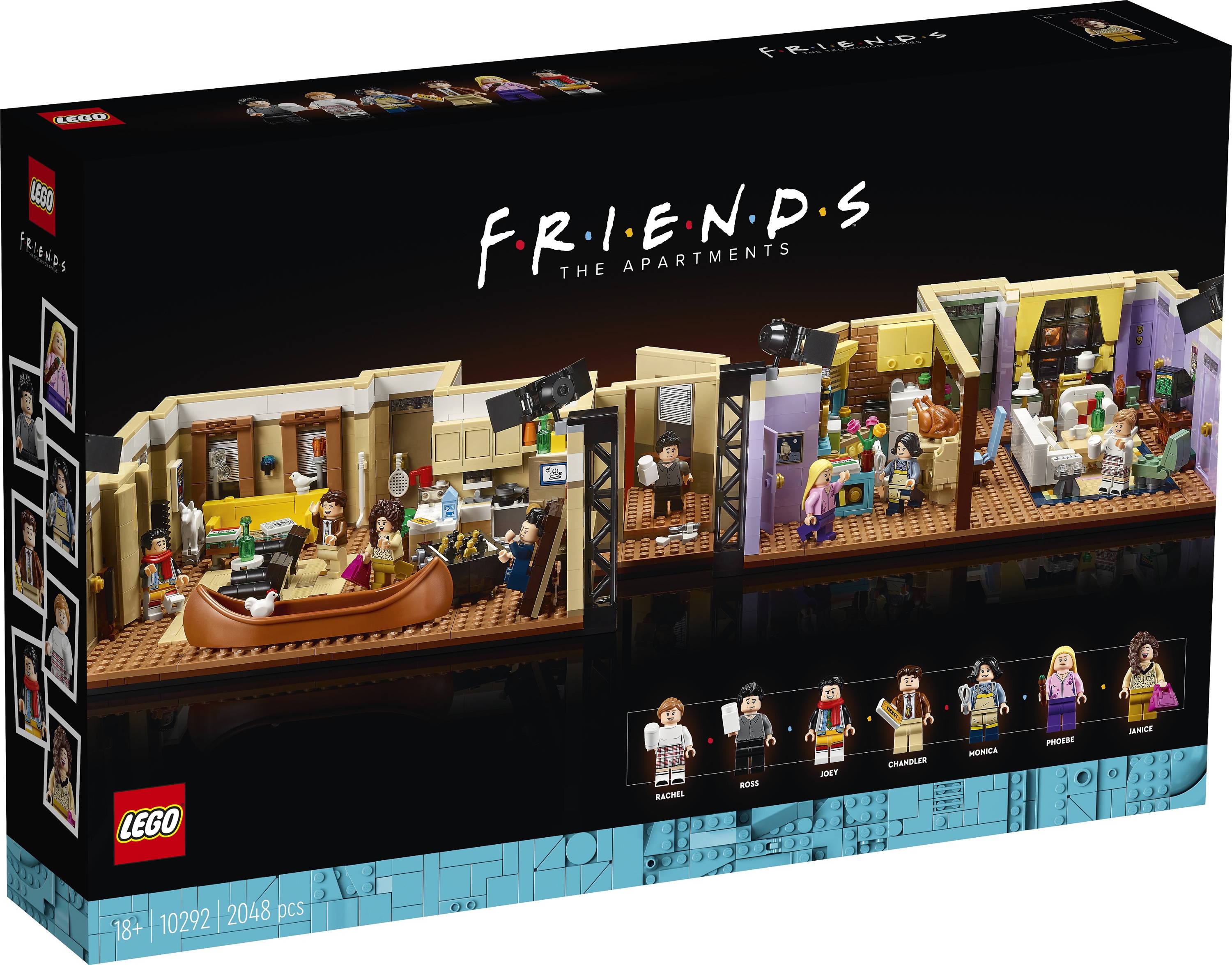 4. THE PRICE.
This set is quite expensive and varies in price depending on the country and Lego store in which you buy form.
This set Is sold for 149.99 dollars in the United States, 259.99 in Australia, 199.99 dollars in Canada, and 134.99 euros in the UK. This set also varies in price in other countries. In my opinion, if you feel you do not have enough money for this set, then you should could go for the central perk set, which is a lot cheaper at about 89.99 dollars.
This set though is worth the price if you are a fan of an action pack Minifigure. This set gives you all the major cast in the friend's tv show.
Though this set needs to be looked at critically to see the details, it can be enhanced to look more beautiful and attractive.
ENHANCE THE SET WITH LEGO LIGHTS.
This set could be made even more beautiful with Lego lights. Imagine installing lights into each apartment, bringing each room to life and increasing its beauty.
And if you are a fan of technical work, then the installation Of these Lego lights will add a bit more spice to your work, and will increase the satisfaction you will receive once completed. And though installing of this light may seem a bit more challenging, you can install it successfully following these easy steps.
• BUILD THE STRUCTURE BEFORE INSTALLING THE LIGHT.
This is very important because you can not successfully install the lights without completing the set. Once the set is completed, then you can successfully know where each light set goes.
Make sure to insert the wire through the bricks for a cleaner finish, and to avoid any cut or tangled wires. This will also make the light installation last longer and look more sophisticated.
• MAKE SURE EACH LIGHT KIT FUNCTIONS PROPERLY.
This is to ensure that your installation is superb, and that the end result of your labor is successful. Then make sure you run all necessary checks before going ahead to installation. If after running all checks on the light, switch, and the wire, and all turn out well, then you can then move to the next phase.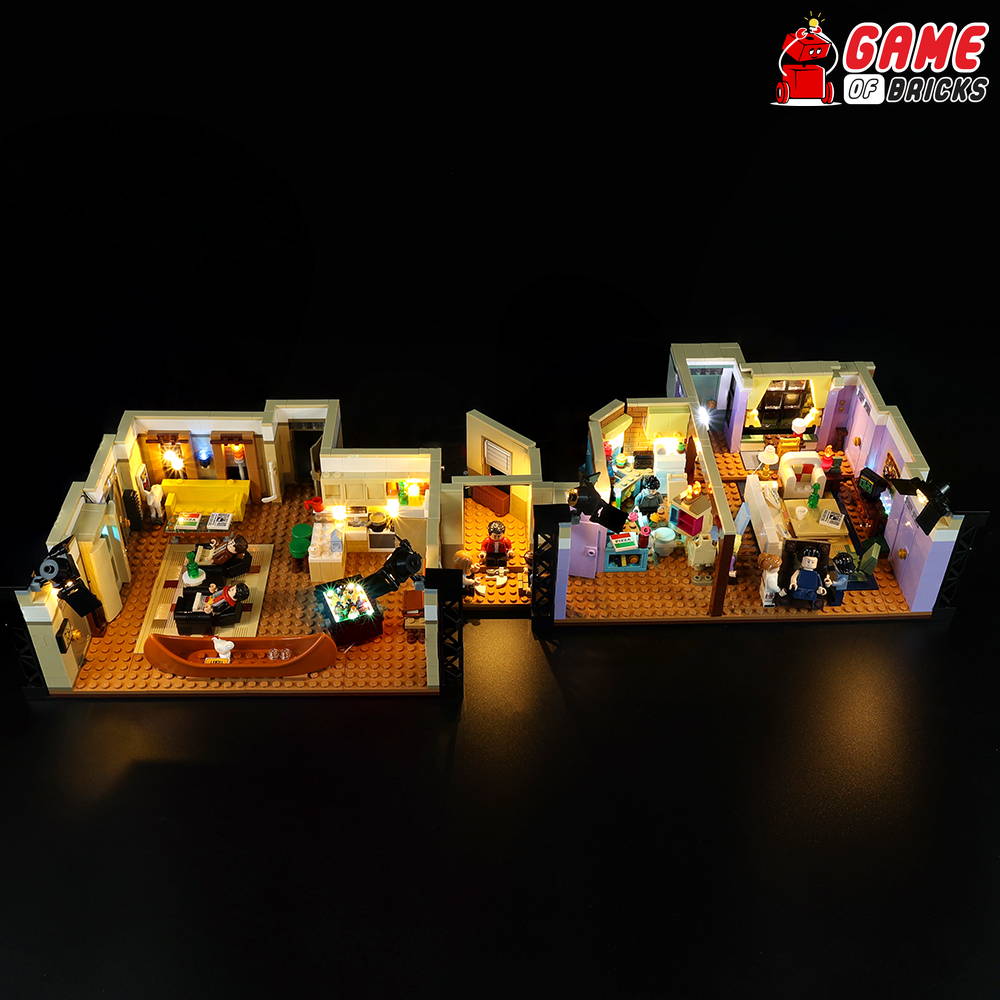 • ENSURE PROPER CONNECTION AND VOLTAGE.
There are lots of light kits for Lego sets, with different connection methods. Each light kits have their special and universal instructions on how to properly light them.
This light kit also comes with a compatable AAA battery with a USB switch. The switch is what will be used to test the lights once installed to ensure that everything works perfectly. To ensure that there are no short circuits, ensure to check the voltage and to adjust it if needed, to no more than 5volts. No matter the light kit, these tips still apply.
• UNIVERSAL TIPS FOR INSTALLING LEGO LIGHTS.
These tips still apply if you want to install a Lego light, no matter how complicated the set may seem. These tips include...
• The wire must be properly concealed between the two knobs on the plate. Make sure that they are not pressed on directly by the bricks.
• If the Lego set you are installing is a bit simple, ensure that all wires run underneath and through the Lego bricks, tiles and plates, and that they overlap properly.
• Make sure you do not forcefully join Lego pieces around the cable. But ensure that it is comfortably installed between every stud. And if there are any wires sticking out, ensure you hide them properly.
Lego light kits are amazing and can turn any kind of Lego set into something special and worth looking at. And the Lego friends apartment is no exception. So if you really want to uncover the hidden beauty of this set, making it look even more beautiful and exciting, then I suggest that you upgrade your Lego friend's apartment with the Game of Bricks light kit.