TOP LEGO Youtube channels 2020
By

Nikita P.
/
March 14, 2020
With the current popularity of LEGO sets, hundreds of YouTube channels have been created for the fans. In this article, we are going to highlight some of the top available LEGO YouTube channels in 2020. Below is a detailed list of the top channels.

• The official LEGO YouTube channel
The first one we have on the list is the above-mentioned channel. The YouTuber aims to inspire future builders. Through this channel, you can now watch your most preferred minifigs from LEGO City, LEGO Ninjago, LEGO Elves, Star Wars, and many more. The stop-motion videos that are shown here will bring the characters to life. The channel has been in operation since 2005. In a day, you would be expecting to see up to 20 videos being released.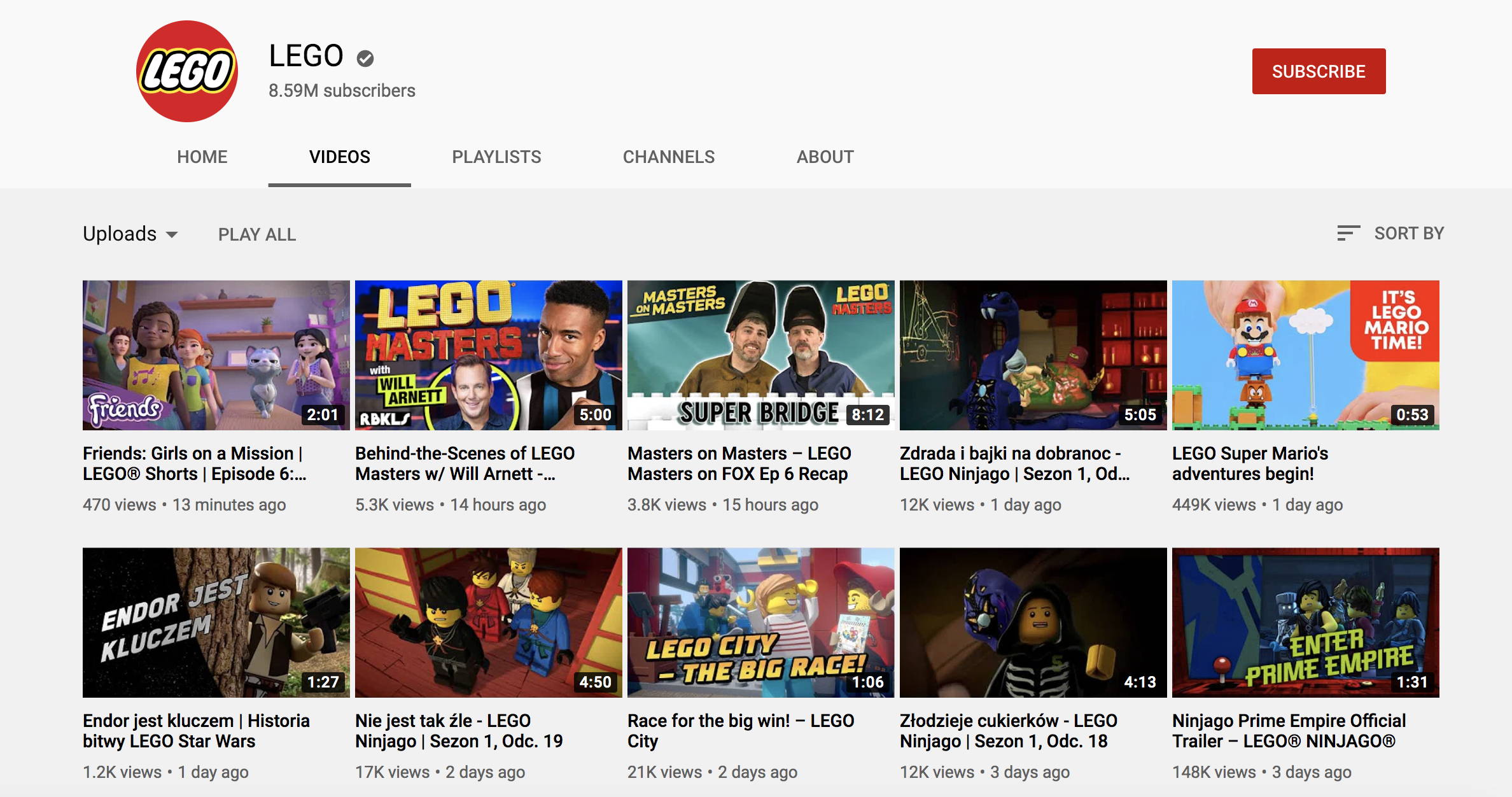 This is another good channel for LEGO fans. Here, the YouTuber makes and uploads videos that have to do with LEGO reviews, LEGO builds, and Minecraft animations. 3 videos are always released every day.


Looking for a way to make your LEGO Creations dreams come true in 2020? This YouTube channel is great for you. Operating since the year 2009, it already has over 1.3 million followers and more than 400,000 views.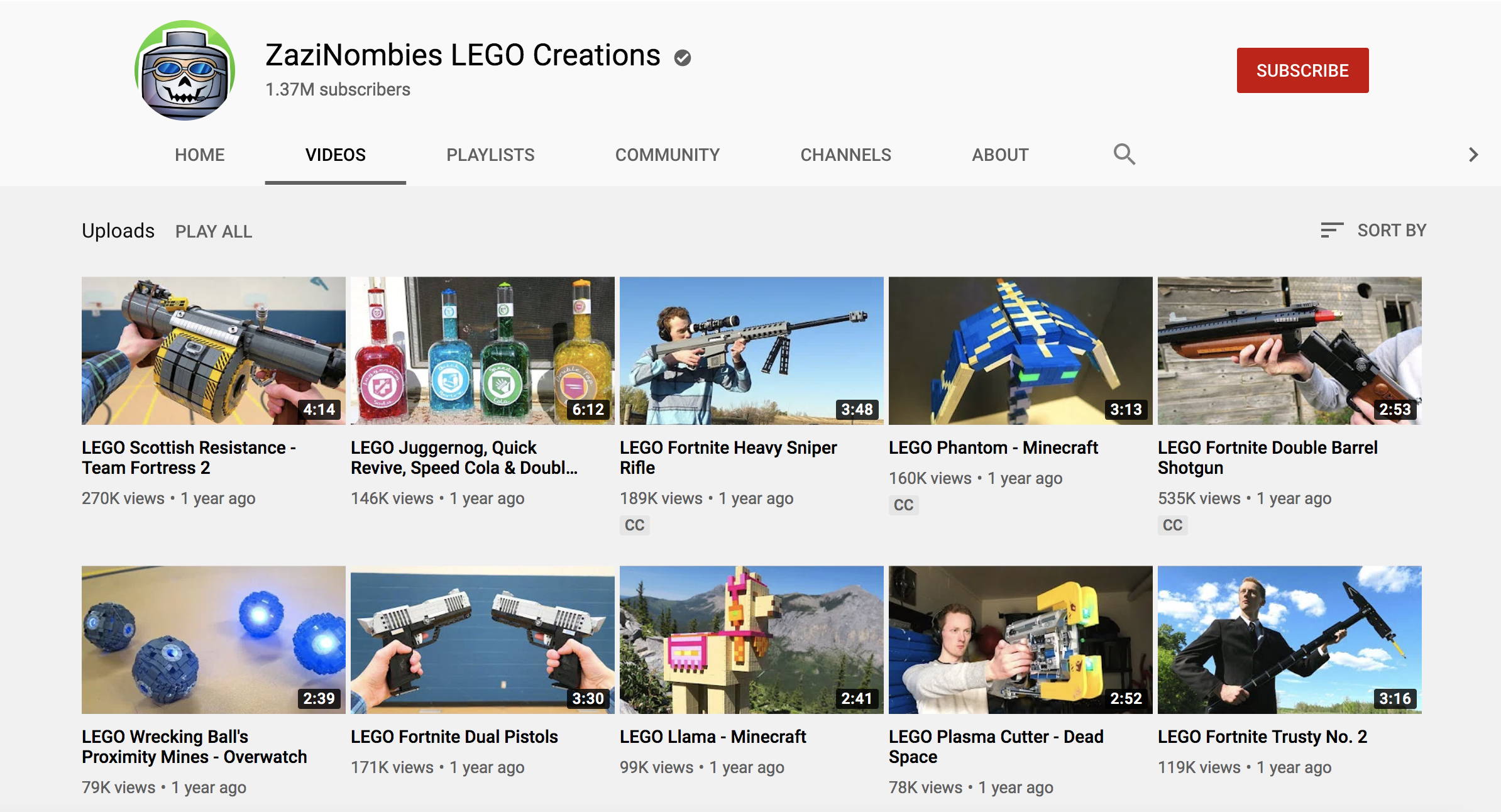 Since the year 2012, this YouTube channel has been showcasing great LEGO builders in the world and what they have created with the plastic bricks. By following this channel, you are sure to get at least one video in a day.

This YouTube channel has over 1.4 million followers and almost 100 million views. The YouTuber named Michael Hickox started to run it since the year 2009 and since then, he has been different kinds of LEGO videos. He creates many different themes of stop-motion LEGO videos and uploads just one in a month. He already has 172 video count.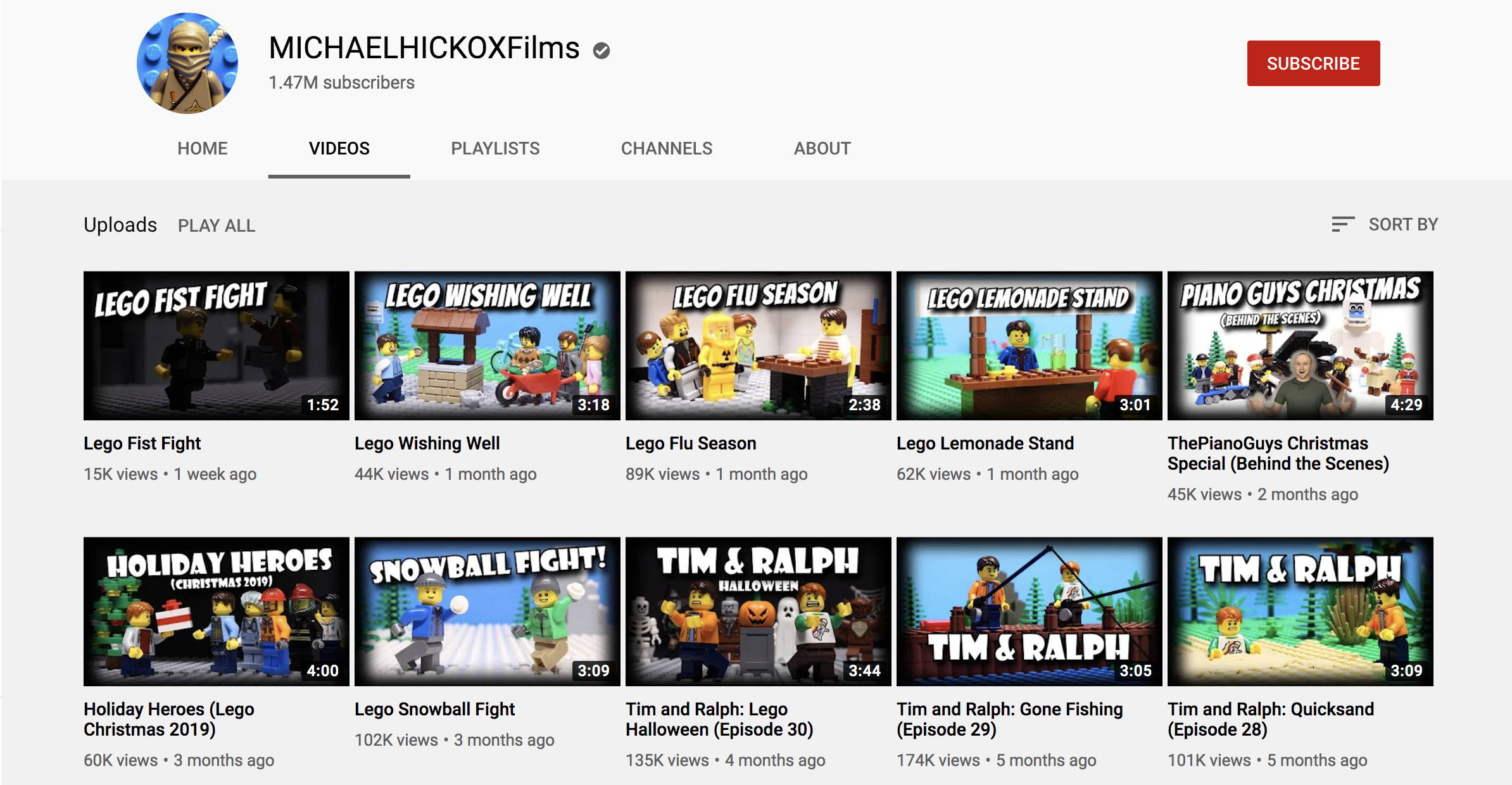 This is a YouTube channel operated by a YouTuber who lives in Ottawa, Canada. He enjoys building with LEGO bricks. Through his channel, he shows the world his robotic and mechanical model creations. He tries to make his videos entertaining and at the same time, informative. You will be educated on how each model work and you will also be provided with detailed instructions on how to build. He started this channel in the year 2007 and since then, he has been uploading one video every week. He already has over 400,000 followers, close to 120 million views, and about 123 video count.

This is operated by a YouTuber from the United States who usually creates different kinds of stop-motion LEGO videos including adventure, action, and funny videos. He has been running this channel since 2015. Since then, he already has more than 1.5 million followers, over 800 million views, and 97 video count.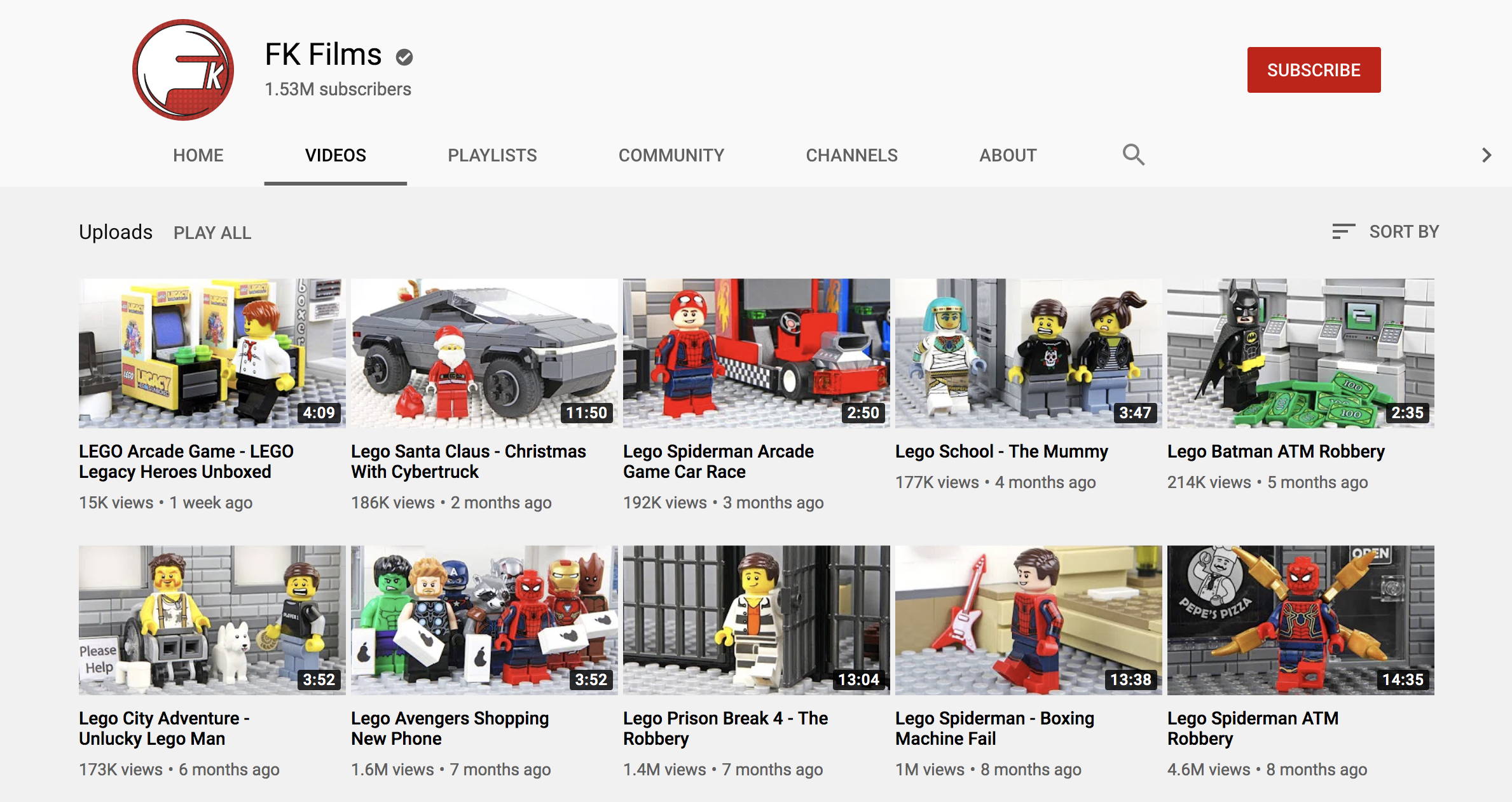 There are many more YouTube channels for LEGO fans. But, through the above-mentioned channels, you will get everything you need to know about LEGO sets, review, build, and many more. Get the most out of your passion for LEGO in 2020.