Top LEGO sets to get in 2020
The LEGO set is far better than many other toy sets in the toy market today. This is because it is colorful and it opens a large door to imagination and creativity. The LEGO set considers persons of all ages. So one should not be quick to conclude that the set is just for children or teenagers. Many Adults too derive a lot of fun playing with the toy sets. However, many persons have often asked: "which set is most interesting to play with?" 


If you have thought about or are thinking about the answer to this question, then you have come to the right stop. Rather than pinpoint a single set for you, we would give you a list of top 2020 LEGO sets so you can make your choice. We chose to give you a list of several sets because we understand that preferences differ from one person to another. And one individual's best set might differ from that of the other person. So here is a list of sets and their reviews to help you decide what set or sets you would purchase. 
The LEGO classic creative brick box is a large set in itself. It contains about 790 pieces, bricks with different colors, baseplates, toy tires and rims. The set also contains sets with windows and doors. All of these are put in place to ensure that the purchaser or player enjoys maximum creativity and fun while playing with the classic creative brick box. A variety of things can be built with this set. They include; animals, Houses, castles, and others like these. As mentioned prior, the classic creative brick box can be used by both children and adults too. It aids imagination building, especially in kids.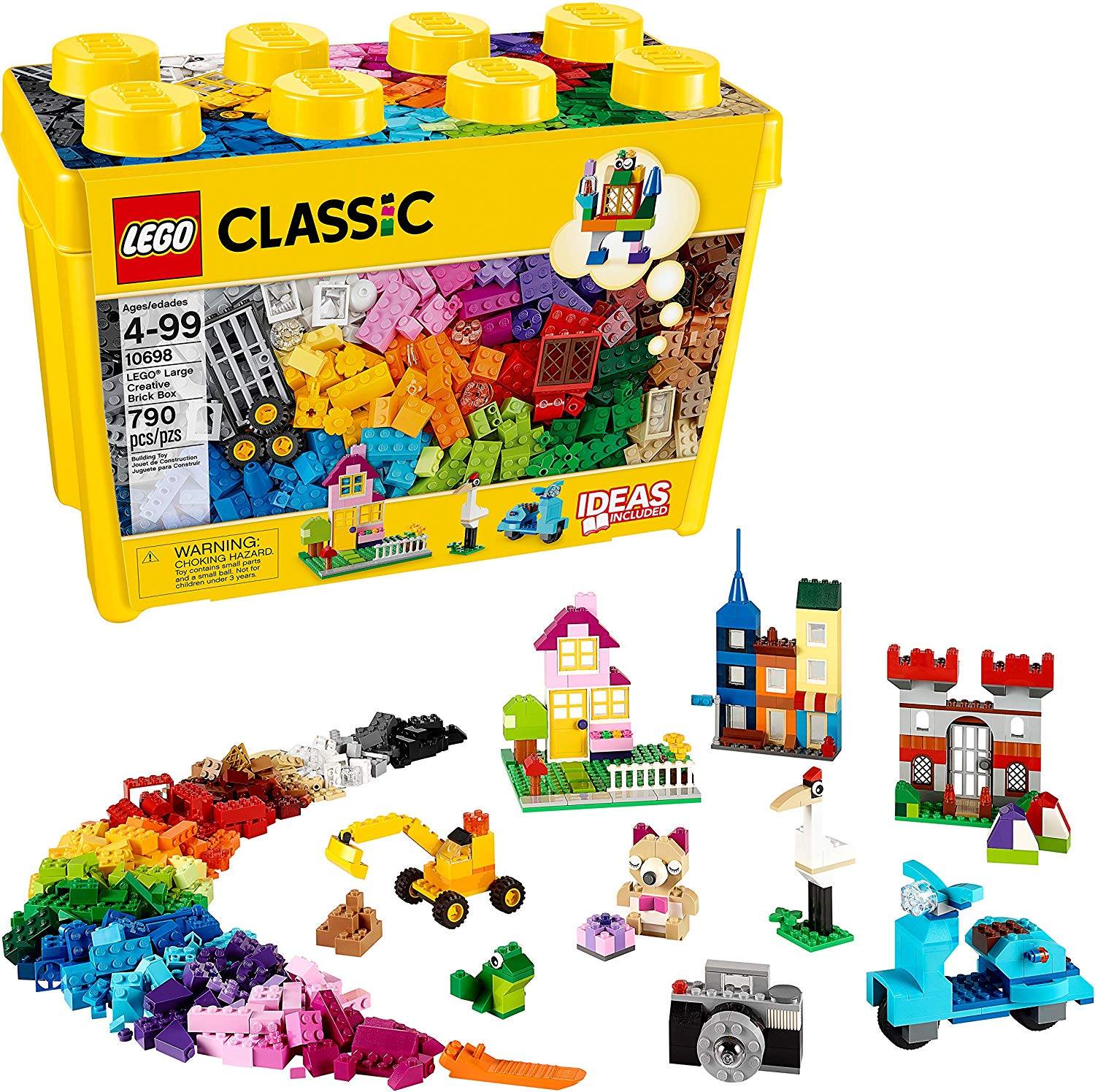 The LEGO architecture set is another amazing set. It opens and expands the player's imagination. With the content in the pack, one can build an iconic skyline. If you have a knack for designs, history and cultural adversity, this is the perfect set for you. The kit is a sort of New York city kit. The pack contains about 598 pieces. When these pieces have been properly out together, the building would be about 9 inches wide and 10 inches long. This architectural set can be used to construct a Mimi statute of liberty, a world trade center, the empire state building, the Chrysler Building, and a few others. What about the sizes of these pieces? You might ask. It would interest you to know that each piece in the LEGO architectural set is accurately sized and scaled during production to ensure that the purchaser gets the best out of it.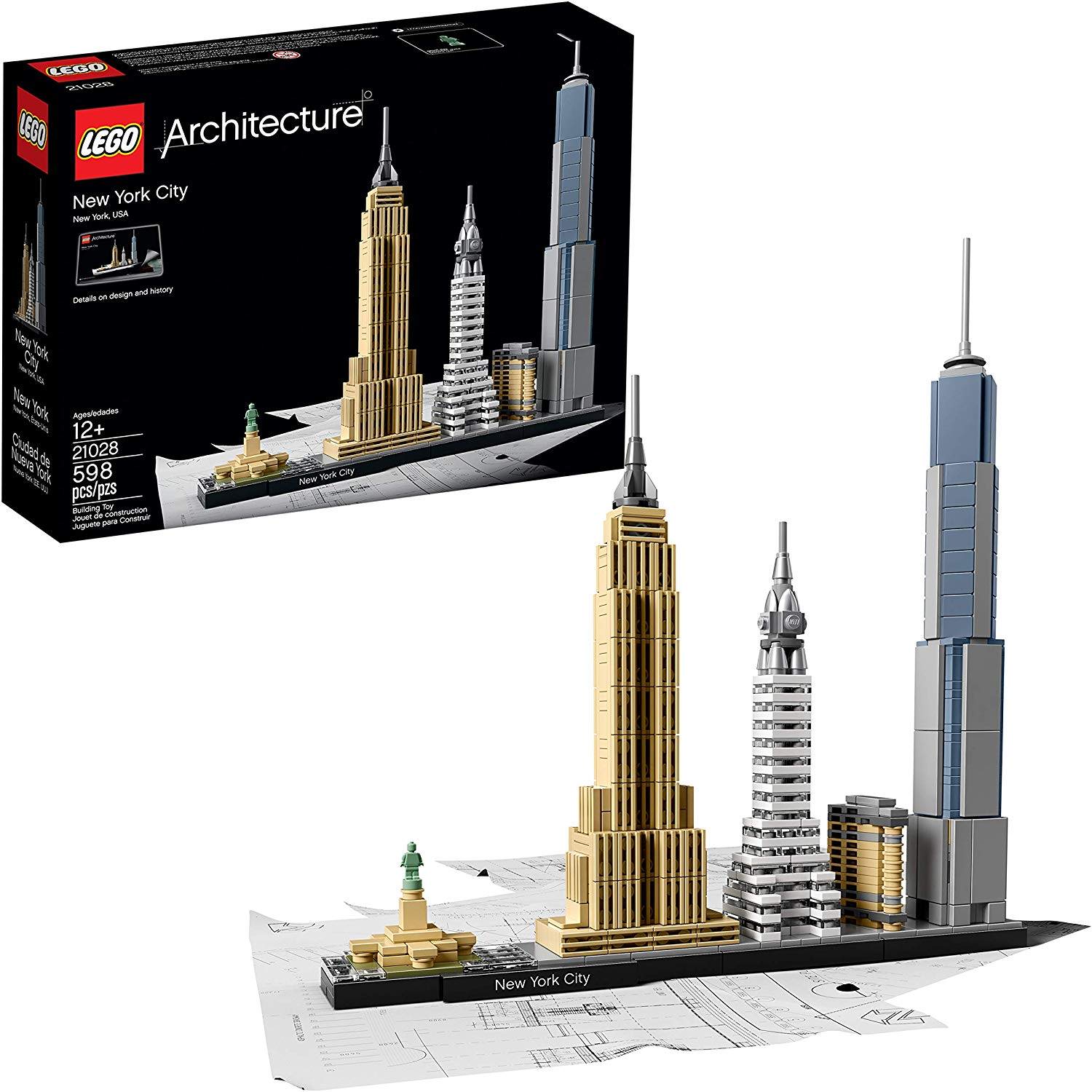 For a Harry Potter fan, this particular toy set is a must-have. The fun this set brings is a magical one. With this set, you can build Howwart's great wall. The set contains magical items from the movie. It also contains magical creatures from the movie too. All of these are put together to ensure that the movie is brought to life as much as possible for the player. So if you love Harry Potter, certainly you would love the LEGO Harry potter great hall set. When you purchase your Harry Potter set, look out for denizens of Hogwarts like Professor Quirrel, Draco Malfoy, Albus Dumbledore, Susan Bones, Harry Potter, and the others.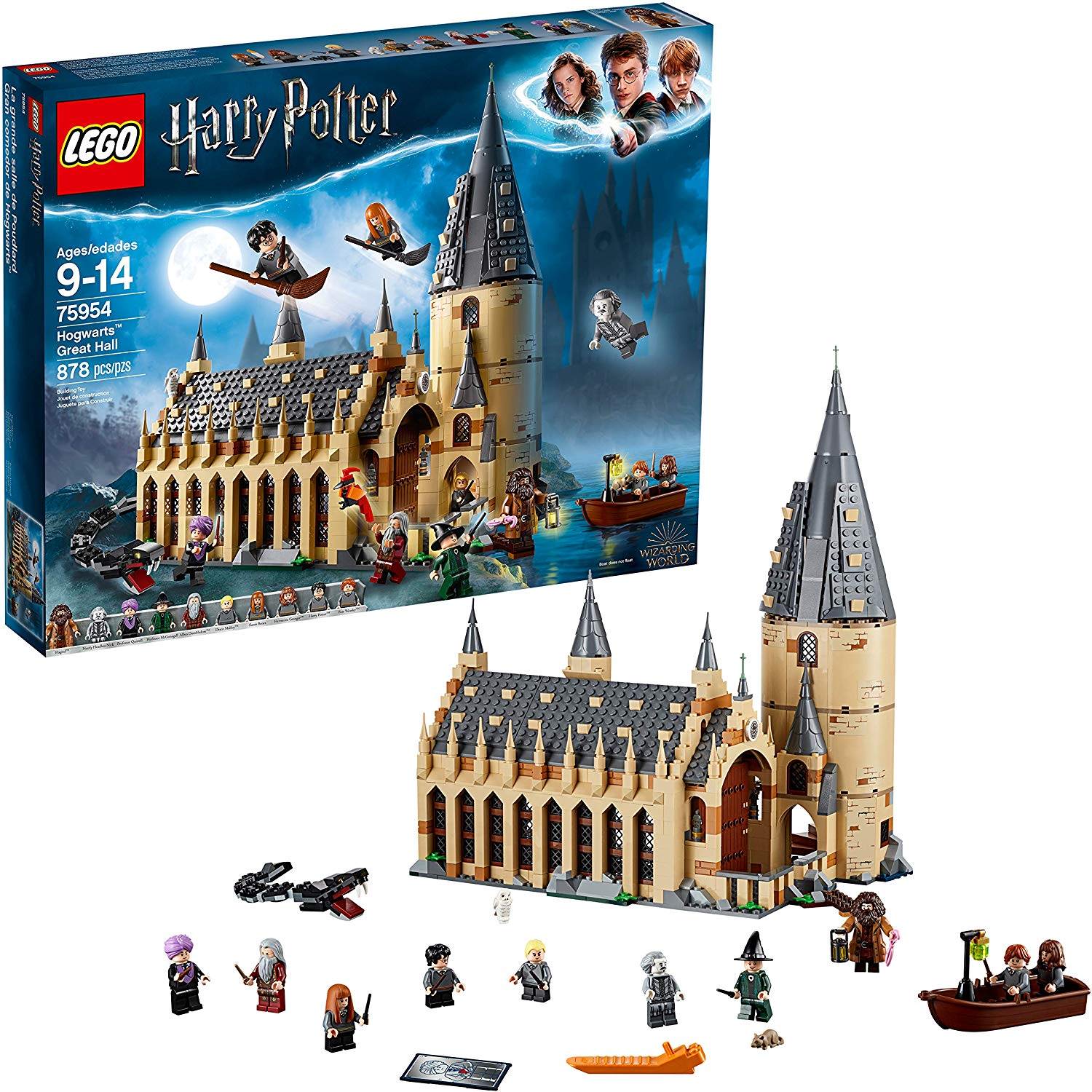 You probably are wondering what this LEGO set is all about. Well, Apollo Saturn V is the name of the first rocket that took humans to the moon. This set is most suitable for persons of 14 years and above. The pack contains about 1900 pieces. These pieces when properly and put together would be 39 inches tall. Its diameter would equal about 6-inches. This set would come in very handy especially for parents who intend to want to teach, educate or enlighten their children about the first human journey to the moon. This set also features a few removable rocket stages. The LEGO NASA APOLLO Saturn V set is a beauty to behold after construction. It can even be put out for display in one's home, office or any other place of one's choice.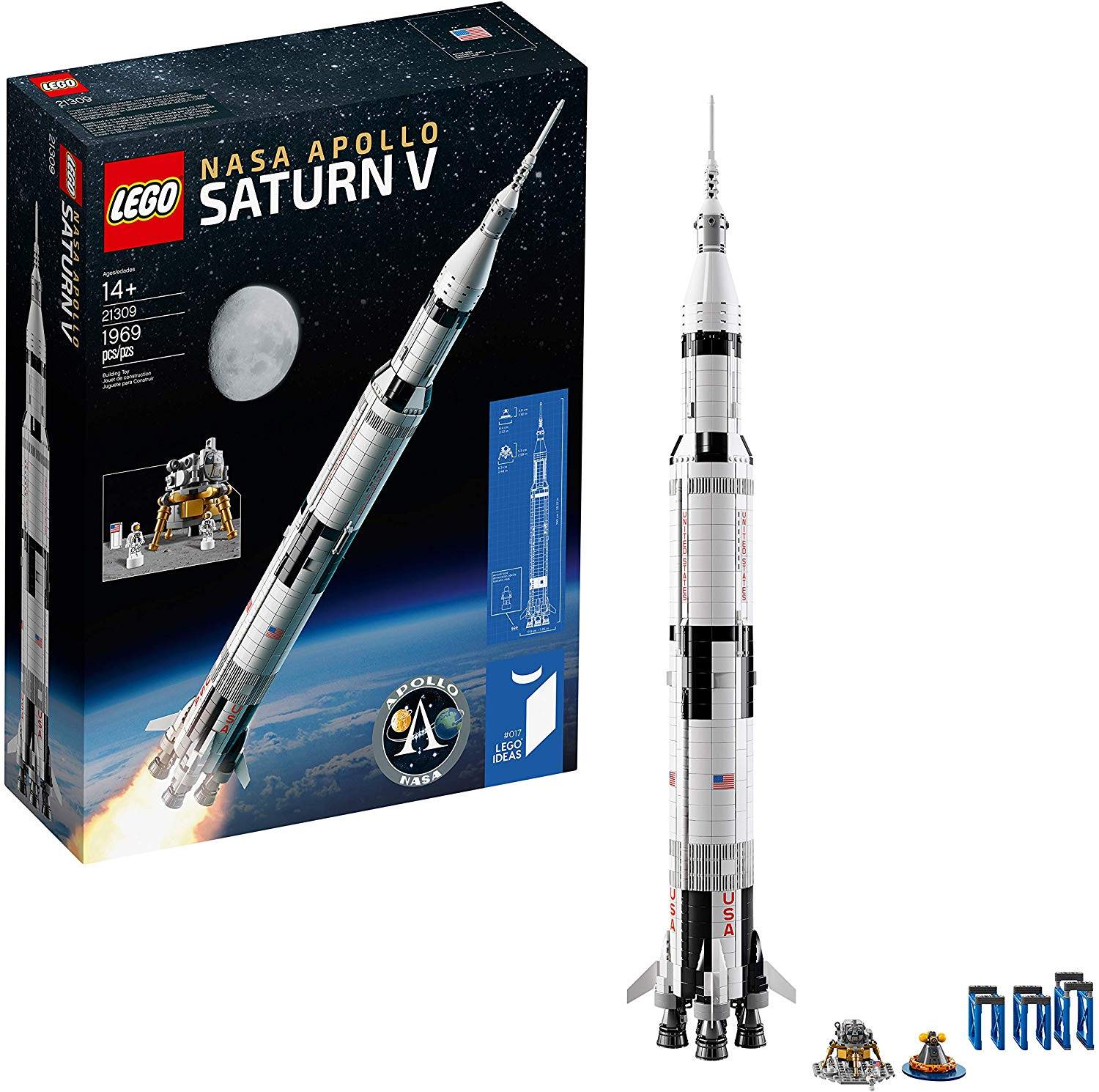 This is one of the most fascinating products of LEGO. It is an idea to behold. You might be wondering what this idea is all about. It will interest you to know that this set is a ship in a bottle. The bottle is a transparent one. This allows the viewer to see the ship inside the bottle with ease. This LEGO ideas pack contains about 962 pieces. The pieces when put together produce many fascinating things. A few of which include; sails, a ship with a mast, crow's nest, captains quarter, and many others. A buildable cork, a nameplate and wax seal element is not left out of this set. After proper construction, the bottle when placed on sand measures about 3 inches high, 3 inches deep, and 12 inches wide. This set does not limit one's imagination as it can be used in several imaginative ways. One would not be wrong to say that one of the advantages of this set is its multi-purpose nature. So while contemplating whether to purchase this set or not, remember that it does not limit you in any way.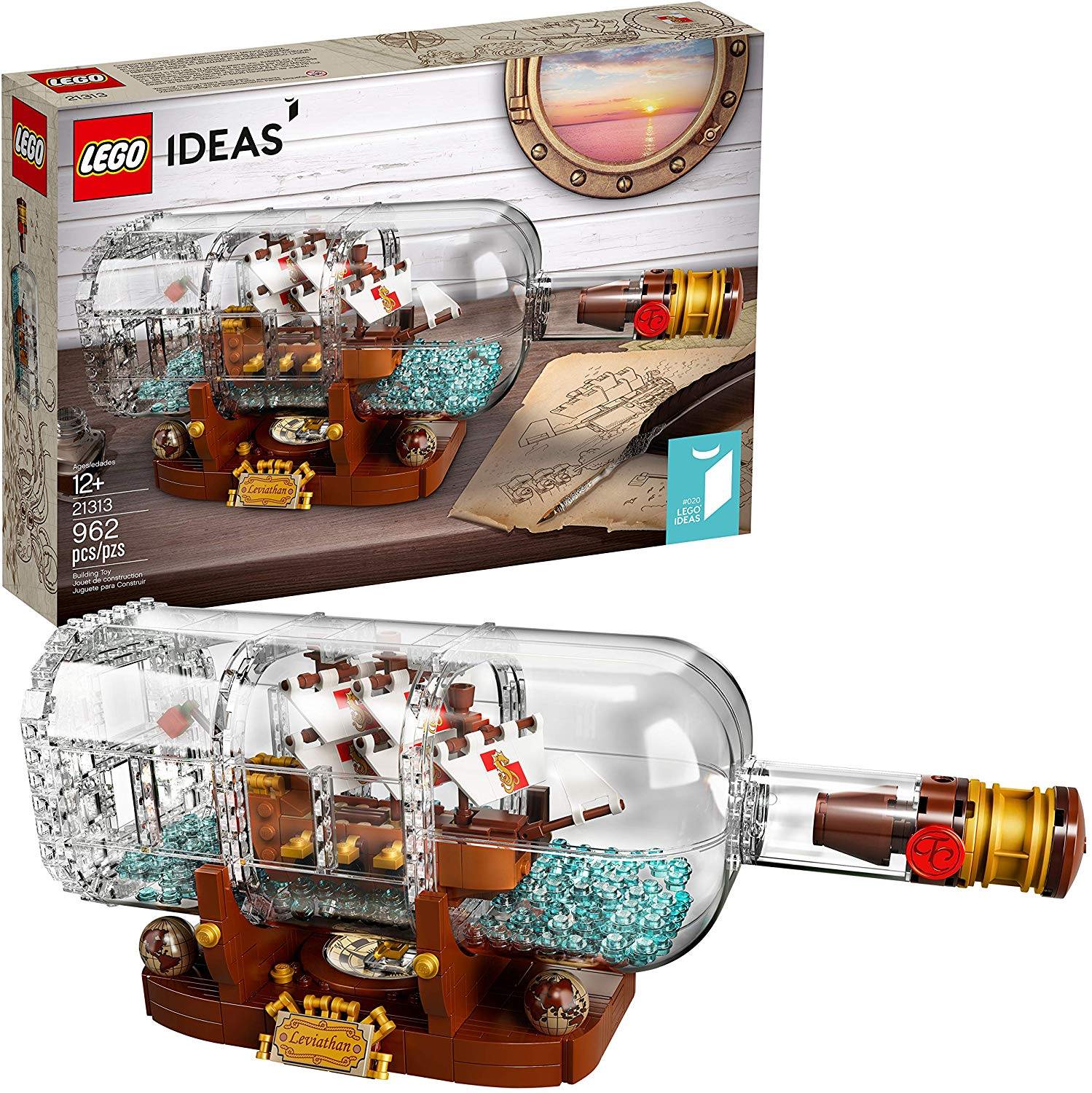 • LEGO Star Wars Solo: A Star Wars Story Kessel Run Millennium Falcon (Amazon link)
Are you a Star Wars fan? If yes, this LEGO set is a must-have for you. This set contains 1414 pieces that give you exciting hours of role play. These pieces can be used to make the millennium falcon. The star wars set also contains mini-figures like Quay Tolsite, a DD-BD Droid, Qi'ra and others. It also contains features a detachable canopy, spring-loaded shooters, a detachable escape craft and others too. So, you can be sure that you will enjoy having this set if you buy it.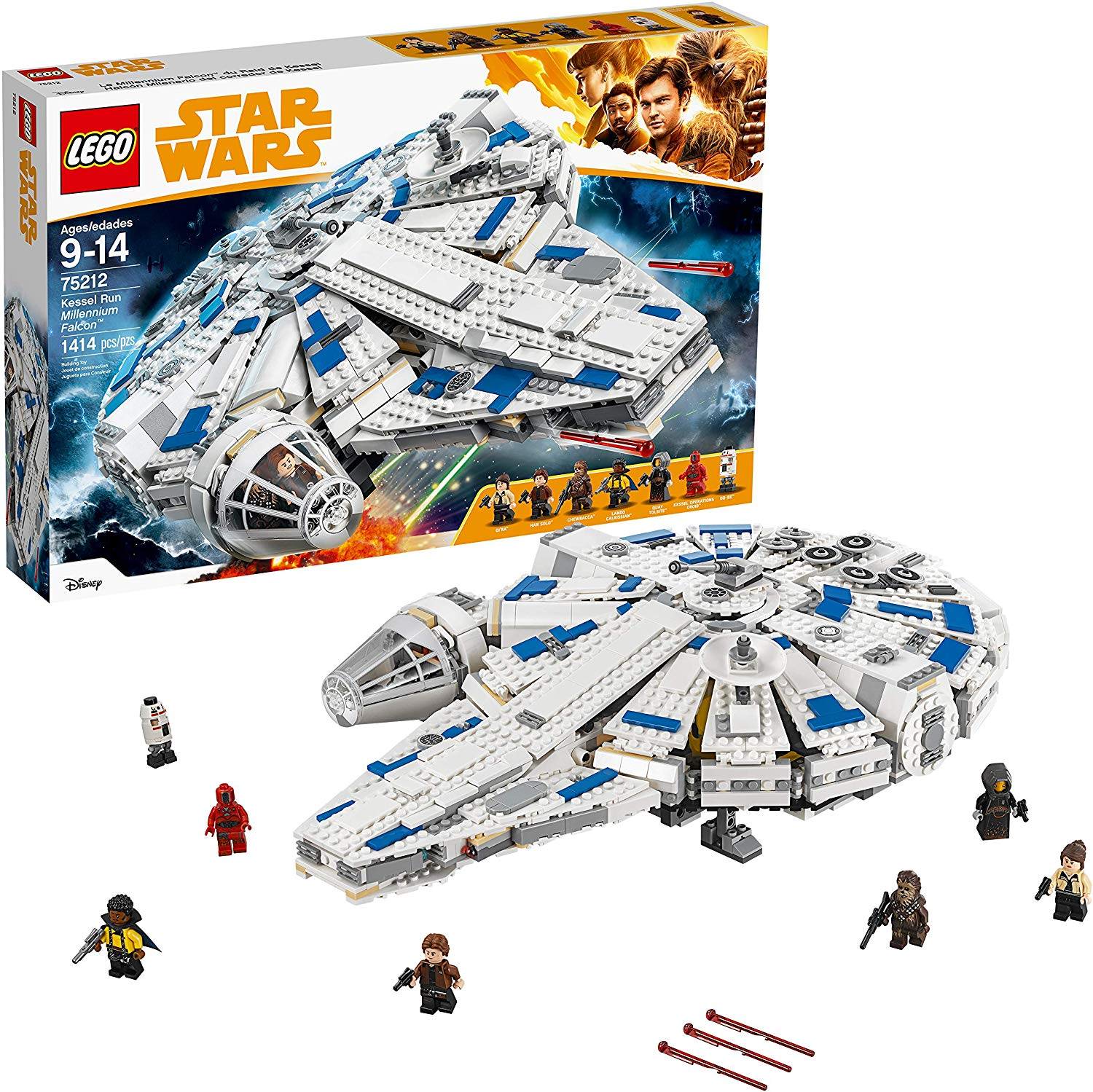 ---