Review of LEGO 853990; The Easter Bunny House
By

Nikita P.
/
April 27, 2020
Knowing LEGO for how they have constantly surprised and awed us with their varieties of adorable creations, there was no reason to doubt a seasonal-themed set.

On the 1st of February 2020, LEGO revealed and released a new range of LEGO sets in correspondence with the season of Easter for the year, 2020.


Prior to this time, we've had the Easter sheep Brickheadz coupled with some Minifigure parts, there's also a house called the Easter Minifigure house and every one of them had been made available as a gift which comes with LEGO-themed purchases.

LEGO 853990: The Easter Bunny House

Unlike the past years, the 853990 Easter Bunny House has been made available as an independent purchase. This means that you don't need to make a purchase of other LEGO-themed items before you can have access to these new LEGO Easter sets. If you ask me, I'd say that this is the coolest decision any business-oriented person that has the interest of his customers at heart would make for them.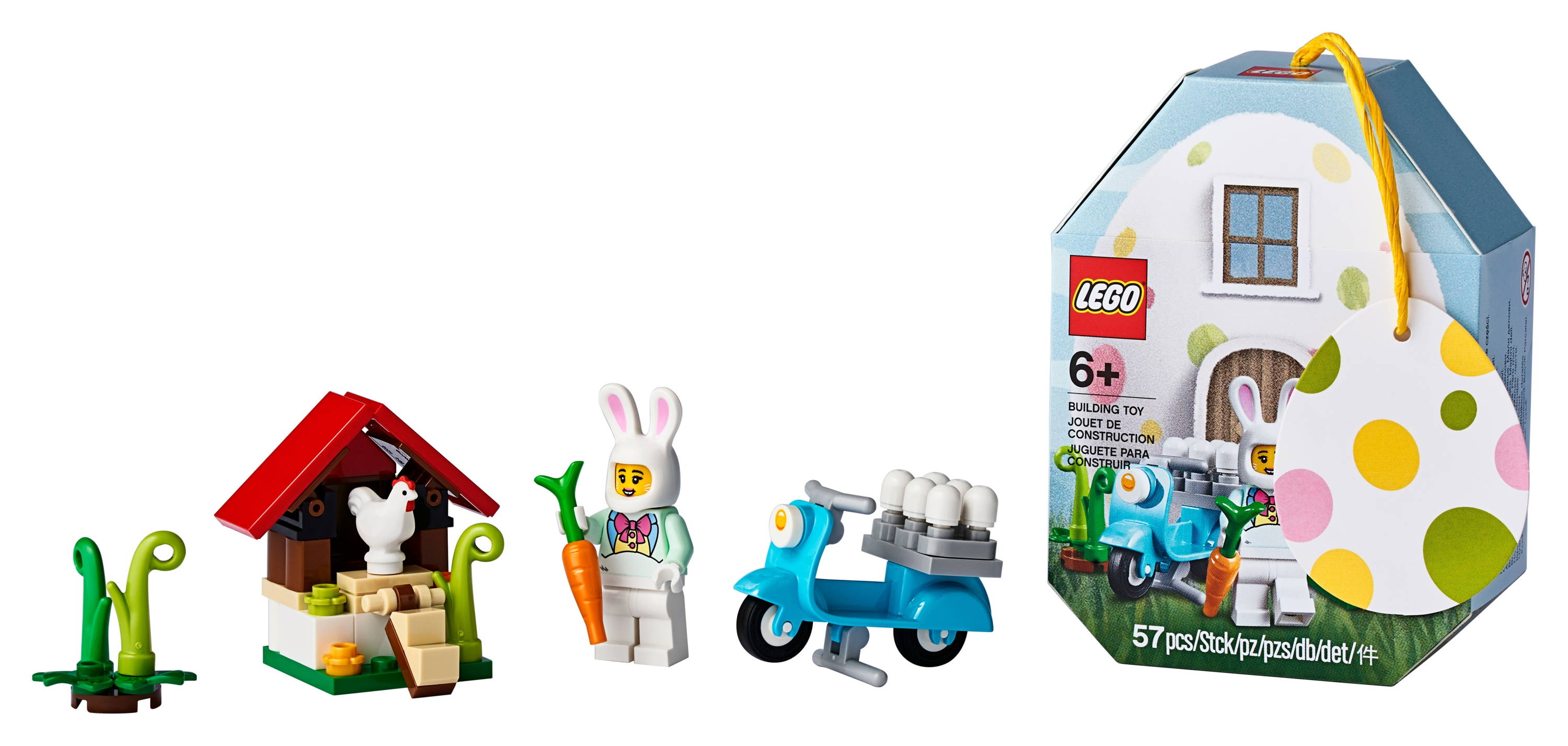 Turning an item into a gift purchase can go a long way to cause many people to get things they don't want because they want to own a new item, and because of this, I give it to LEGO!

Product Description of LEGO 85990: The Easter Bunny House

Just like every other that exists, the new LEGO sets have special features that have distinguished it from the previous ones that existed. Let's take a look at some of these features.

1. Name: This set is called The Easter Bunny House
2. Set Number: It's Very identifiable with the set Number 853990
3. Pieces: It contains a total number of 57 Easter Bunny specials.
4. Price: The Easter Bunny house set is currently sold for U$12.99 | US$7.99 | £9.99 - You can easily make a purchase on Amazon. specifically for people who reside in; Australia, the United States, and the United Kingdom. Also, you can get it at your local retail LEGO stores.
5. Theme: As mentioned earlier, this set was made for the Easter season. So, it has a Seasonal theme.
6. Date of Release: The Easter Bunny house was released on the 1st of February 2020.


Looking at the size of this set, one would conclude that this set was specially made to serve as a gift for young children. There isn't any sophisticated design for this set, so we can say that it's simply beautiful.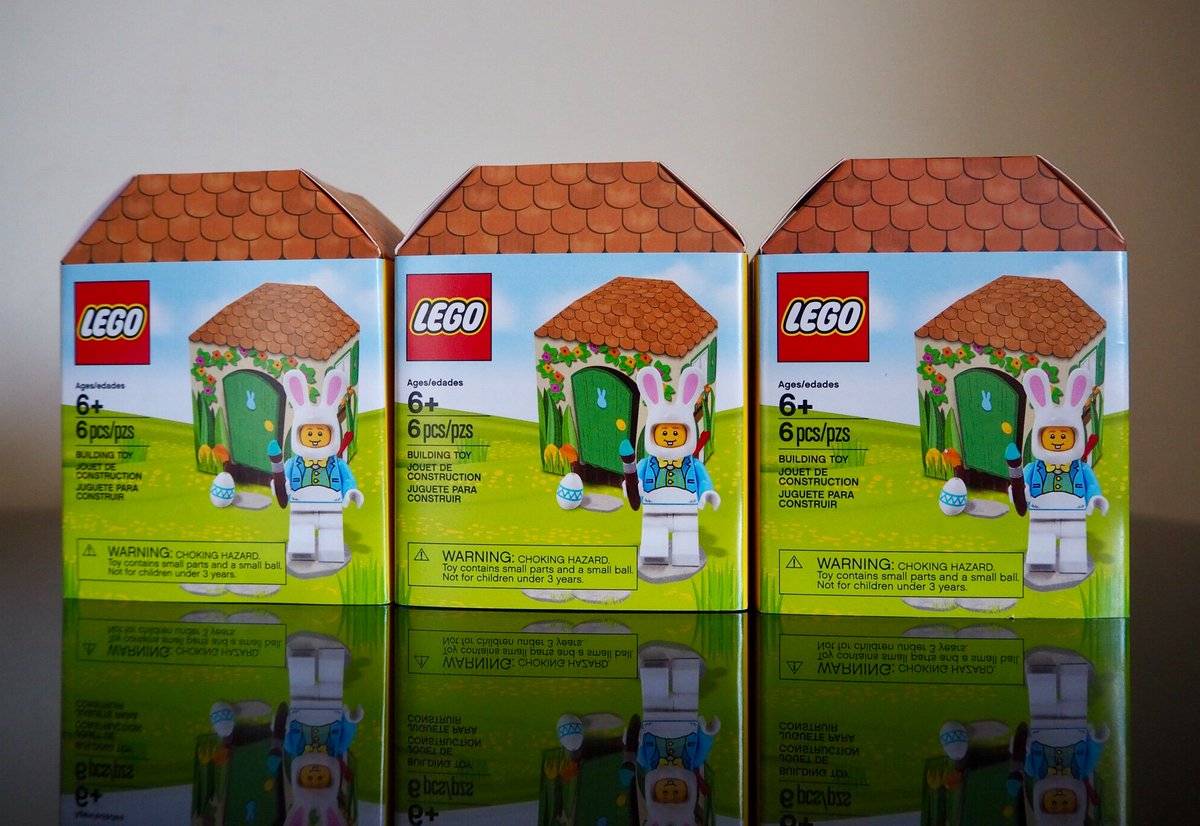 Since Easter is a time to commemorate the resurrection of Jesus Christ, it could also be a time to exchange beautiful gift items. Easter present designs from past years have always been made with cardboards that looked somewhat light on the outside. Coming down to this year, we are having the direct opposite because the cardboards this time are full and have the tendency of making a present look thick and bigger. also, provisions are made on the present, particularly for inputting of names and address of the receiver.

Upon the realization that the Easter Bunny House LEGO set is being packaged in a very simple form, I had a clear expectation that wasn't cut short. Below are the contents of this set:

● A cute female Easter Bunny Minifigure,
● A vegetation
● A small chicken hutch filled with chickens
● Something of the same semblance with a scooter or moped.

Description of the Easter Bunny Minifigure

The Easter Bunny Minifigure is the major thing to look out for in the new seasonal LEGO set. So here's a brief description of what she looks like:
● The Minifigure has a beautiful smile that protrudes from her bucktooth
● She had whiskers that stood on each side of her face.
● A torso that has the color similarity with water. And,
● A pink bow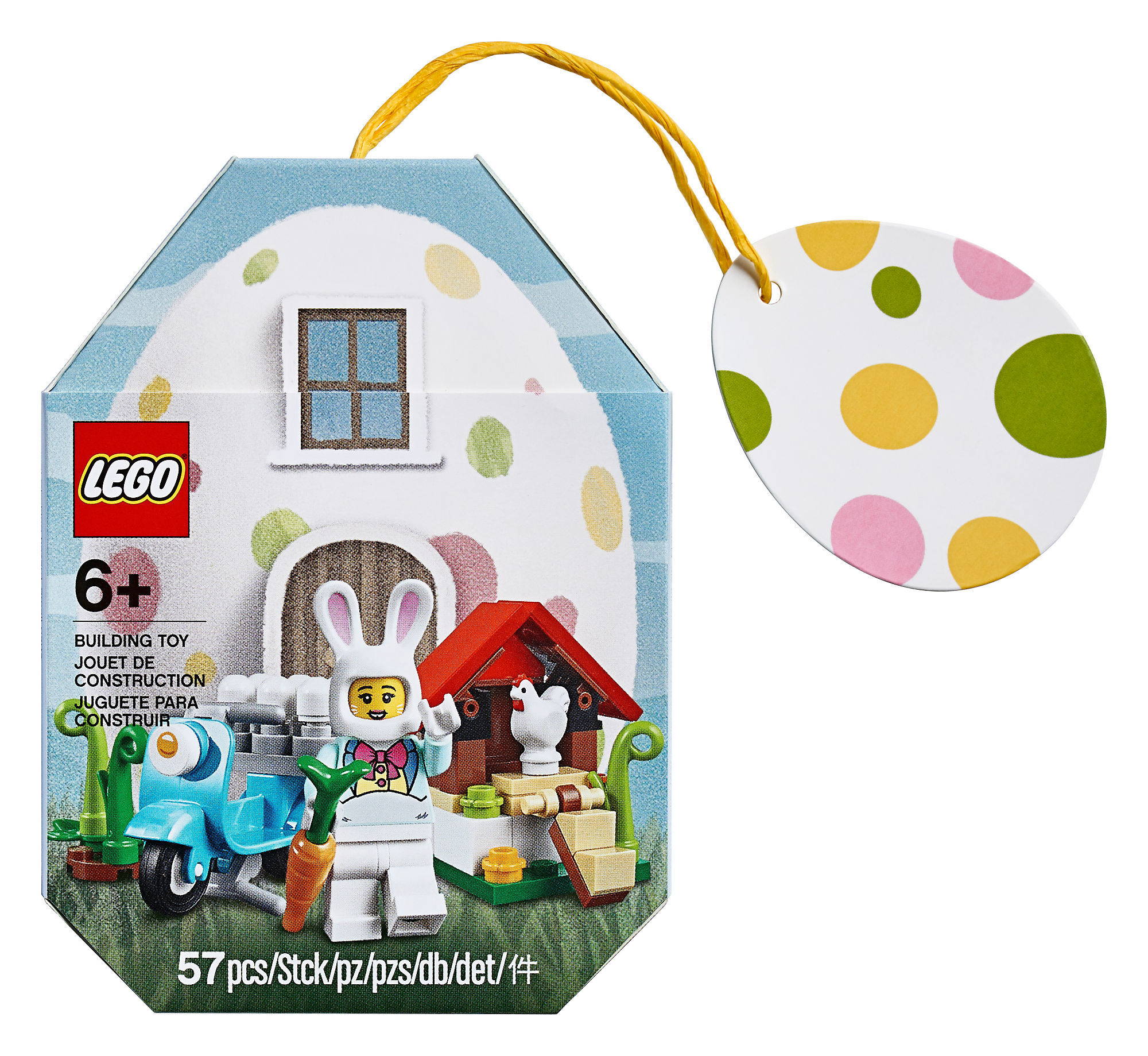 The Easter Bunny Minifigure doesn't strike one as something extremely special, but it doesn't rule out the fact that it is such a cute little plastic piece that a child would absolutely love to spend an Easter with.

The chicken hutch present in the set is also made In a simple form, having a set of steps just at the foremost side to enable the chicken to get into a position easily and lay her eggs comfortably.

Also, behind the chicken hutch, is a small door created for the Easter bunny to gather her new eggs. After gathering the eggs, she packs them and carefully lines them in the trunk of her scooter or moped and goes ahead to paint and label them as Easter eggs. l and how much hard work she puts in to make sure that everything works out.

I'm intrigued by the fact that the description of the Easter Bunny can serve as a base to spur up different stories for children. Beautiful easter egg stories could be created along the line but then the power of a beautiful story solely lies on your art of creativity, You should have fun doing that!
● It's a Seasonal set, made for fun and built with beautiful features.
● It's A great choice when you think about giving some small, yet lovable gift.
● It gives you an opportunity of exploring your creativity through storytelling.
● It's very affordable

● It might be slightly difficult to make a purchase of this set. Since we aren't too sure of its availability.

When you think about the Seasonal
LEGO set, 853990 Easter Bunny House, you'd definitely have to conclude that it's virtually perfect. The advantages outweigh the disadvantages, and that should send you some signals. It's everyone's choice for their little ones who happen to be fans of LEGO. You can see this as an opportunity to make them understand what an Easter bunny is, and the significance of Easter. And lastly, it's one of the most suitable items that plays well with your budget,It can easily be gotten from the LEGO.com website or any other LEGO online store and then a local LEGO outlet within your vicinity.