Quick facts about the LEGO Imperial Star Destroyer 75252
The LEGO Imperial Star Destroyer 75252 is a massive work of dedication and patience. It is the 6th largest LEGO set in the entire world and it is the biggest LEGO Star Wars Destroyer ever created. It belongs to the LEGO UCS Collection. The LEGO UCS Collection refers to the Ultimate Collectors Series. This series is targeted towards older builders hence they tend to be a lot more complicated, with a lot more pieces and they also have fewer Minifigures because the attention is centered around the set and not necessarily on gameplay.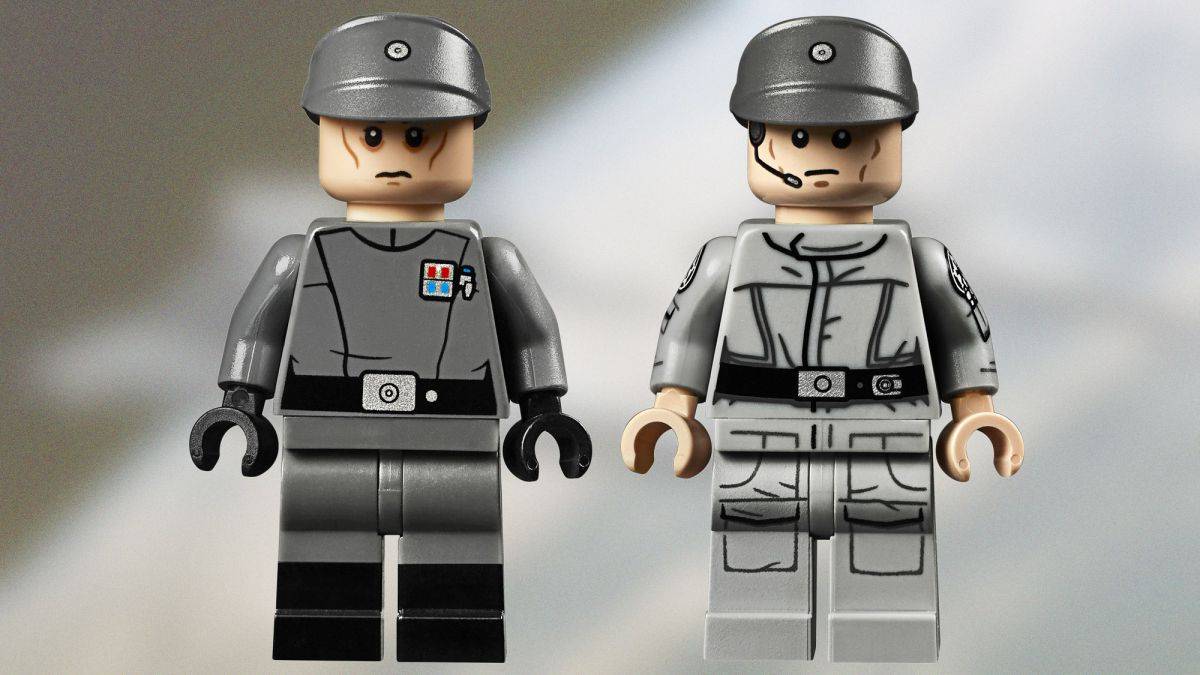 LEGO Imperial Star Destroyer 75252 Minifigures

When they do have Minifigures they usually aren't scaled alongside the set and comes a lot smaller. An easy way to know which sets are UCS, is to check their number. Up until 2014, UCS sets were numbered as 10***. The (***) stands for the actual chronological number of the set while '10' represents the fact that it is a UCS. However, after 2014, Ultimate Collector Series sets are now numbered 75***. '75' now represents the Ultimate Collectors Series. 


ULTIMATE COLLECTORS SERIES (UCS)

The first UCS set was the LEGO Star Wars 7181: TIE Interceptor from the year 2000. It had 703 pieces and no Minifigures. Of course, Star Wars sets have gotten a lot more complicated over the years. Also, the current largest set within Star Wars series is also part of the UCS. That is the LEGO Star Wars UCS Millennium Falcon 75192 with 7541 pieces. As earlier stated, this set comes in 6th place but that is nothing to scoff at because 4784 pieces is not a walk in the park.


A LITTLE ON THE STAR WARS FRANCHISE

The Star Wars franchise is arguably one of the biggest franchises in the entire world. There have been several Star Wars movies and unlike most series, people actually want the sequels. Lines to get into the movie are usually extremely long with some people queuing up as early as the night before the premiere. The Star Wars franchise inspires a lot of dedication and die-hard love.
LEGO and Star Wars have been working hand-in-hand for years to create several LEGO Star Wars sets that include huge LEGO spaceships. If you're a Star Wars fan there's a high chance you've admired the LEGO Imperial Star Destroyer 75252 and we're here to supply all the details about this insane set. It has been highly anticipated by reviewers, collectors, and investors. Now that it's here it is safe to say that this set did not disappoint.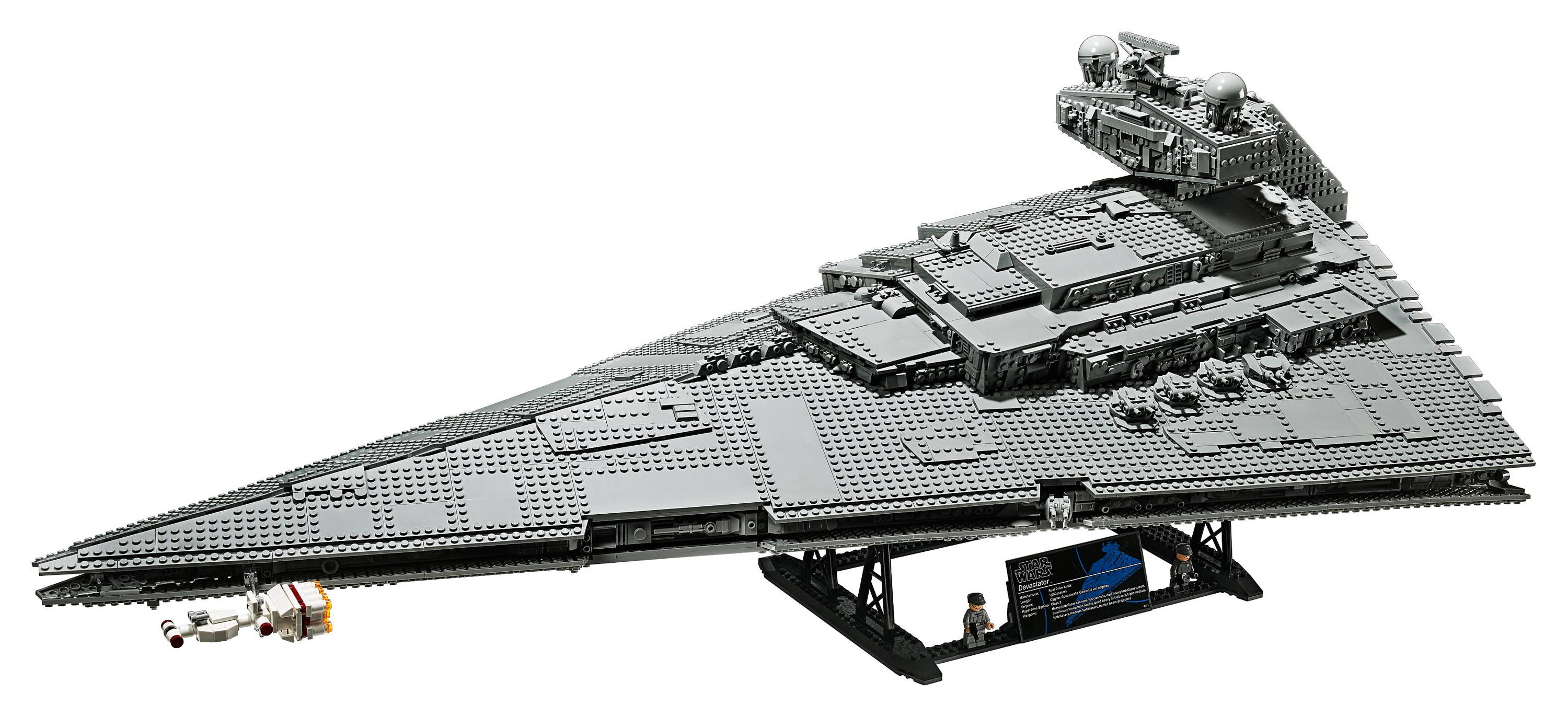 This Imperial Star Destroyer LEGO set captures that moment at the beginning of Star Wars: A New Hope where this magnificent starship glides through space. It is an exact replica with extra attention paid to intricate detailing that helps to make it more authentic.

LEGO Imperial Star Destroyer 75252 was only released in September 2019 and it is already listed as one of the hard to find sets on the official LEGO website. If you want to purchase this set, it's highly advisable that you purchase it as soon as you can because once it gets retired, the prices on eBay and other sites will be jacked up really high. Now that we're done discussing the story behind the set, let's talk about the stats.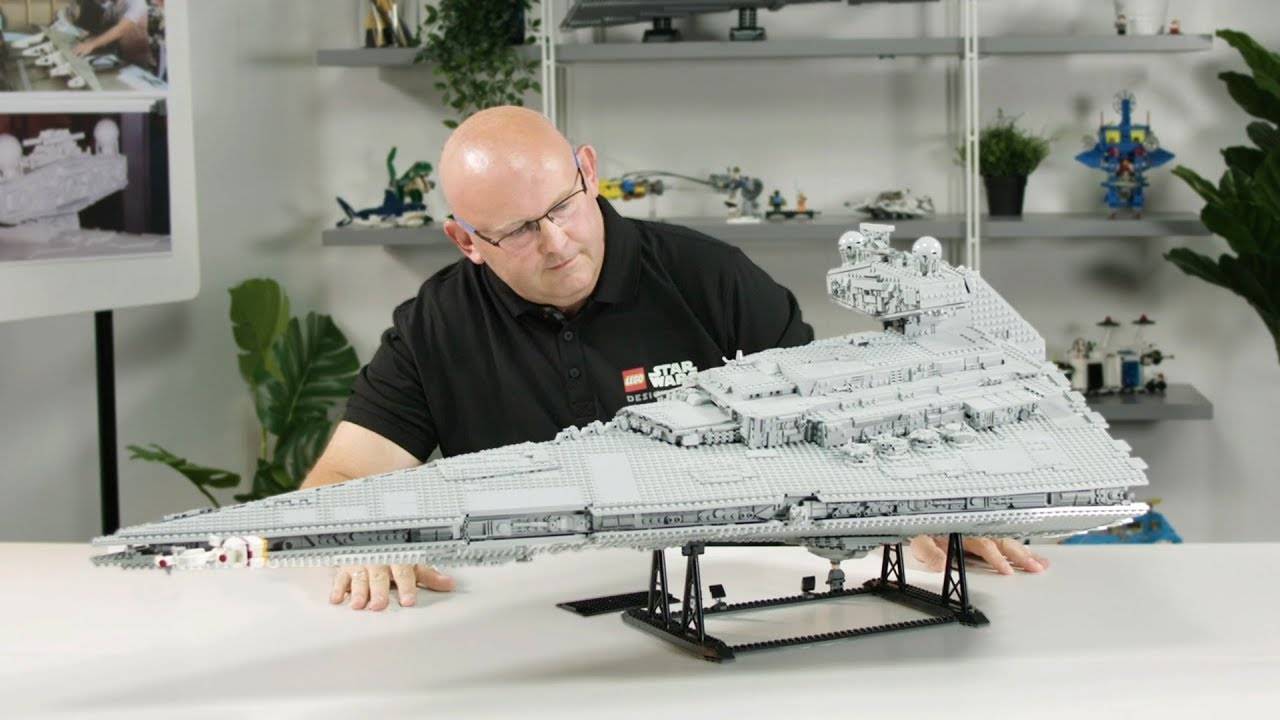 This Imperial Star Destroyer LEGO is huge. It is a giant LEGO Spaceship regardless of whether it is scaled or not. For a 'toy' it's still really big. It is 14 centimeters tall, 43 long and 26 centimeters wide. In case you do not understand these measurements, this set is almost 4 feet long. That's taller than a lot of kids under 7. It is easily one of the biggest sets ever made. A fact that might shock you is that although the previously mentioned Millennium Falcon surpasses this set with almost 3000 pieces, the Imperial Star Destroyer is actually bigger.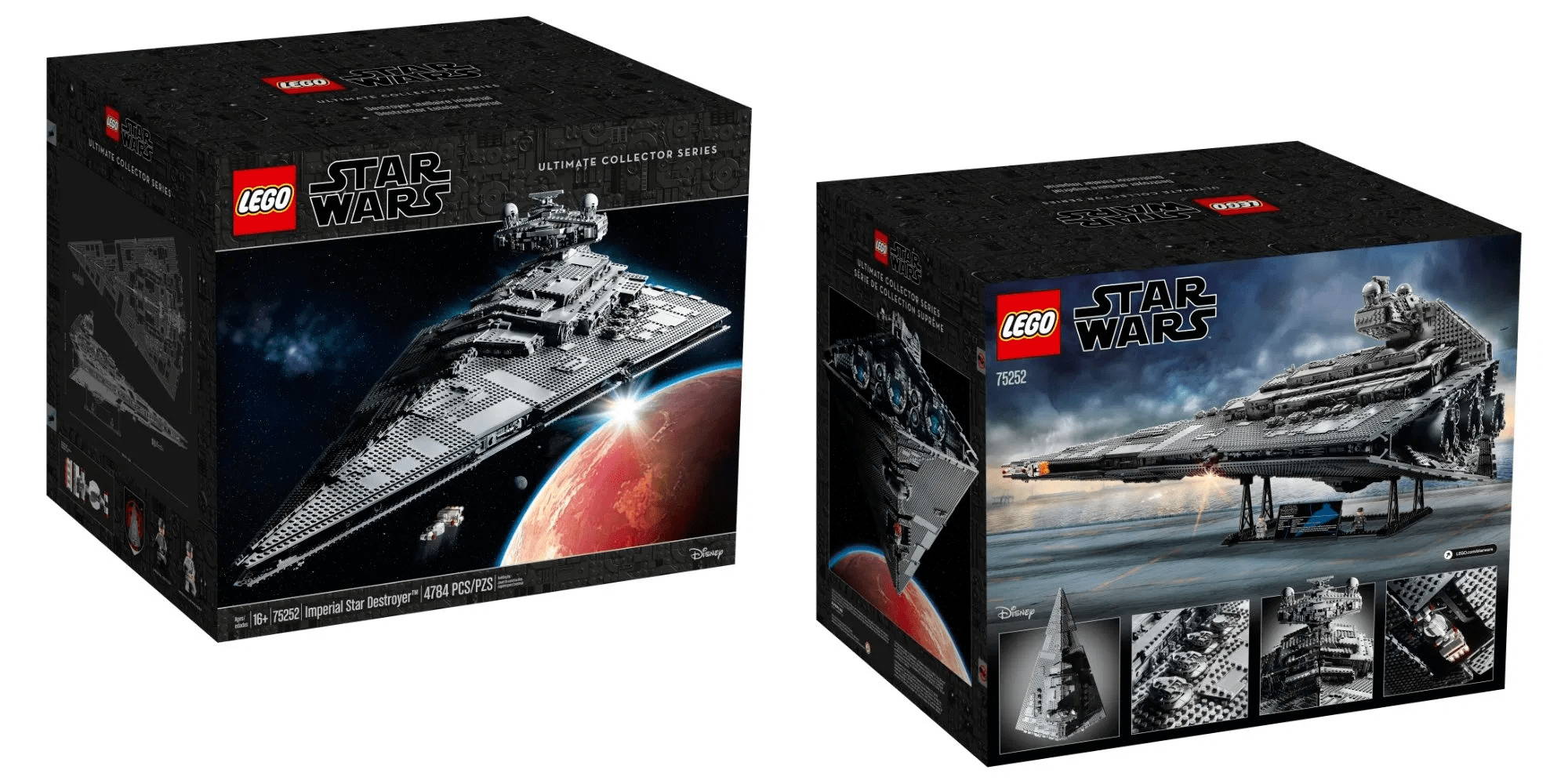 This LEGO Spaceship is made up of more than 4700 individual pieces, 4784 pieces to be exact. It comes with two Minifigures and these aren't just any Minifigures. They are Imperial Minifigures, one of an Imperial officer and the second is of an Imperial crew member. Both minifigures have adjustable limbs. This is especially great for collectors who are looking for collectibles.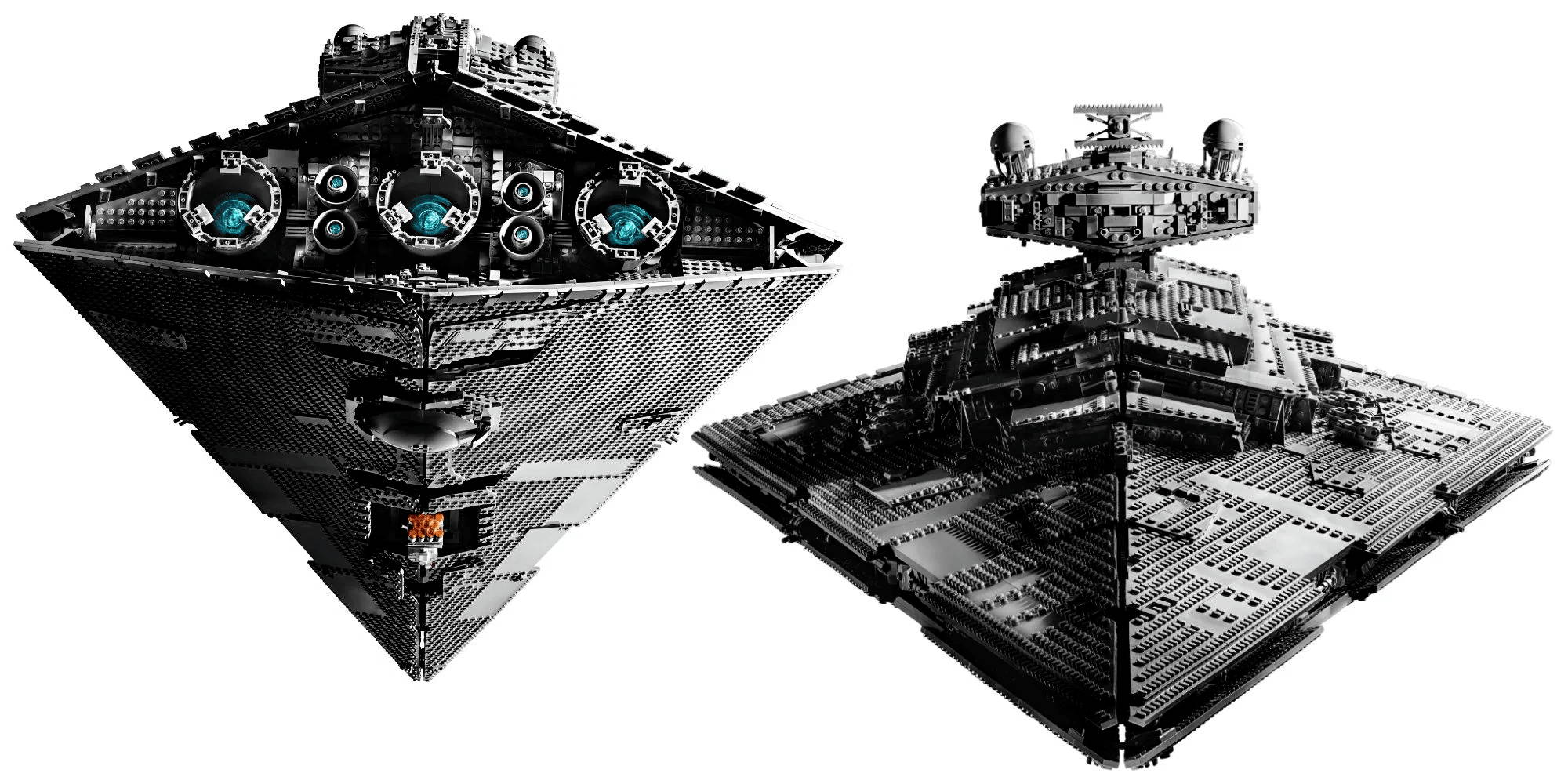 As earlier said, the design of this set is very detailed. The exterior of the spaceship is majorly one shade of grey while the interiors have other colors such as red, black and yellow. The Devastator comes with lots of amazing features like a tilting radar dish, guns that can actually swivel, big engine exhausts with blue blocks used instead of grey to make it more realistic.It has amazing detailing on the surface and your very own scaled version of the Rebels' Tantive IV starship for scene recreating. You are essentially getting two sets in one. The Rebels' ship is white and orange with crimson red at particular spots. The Imperial Star Destroyer even comes with two blaster pistols. The Rebels never stood a chance.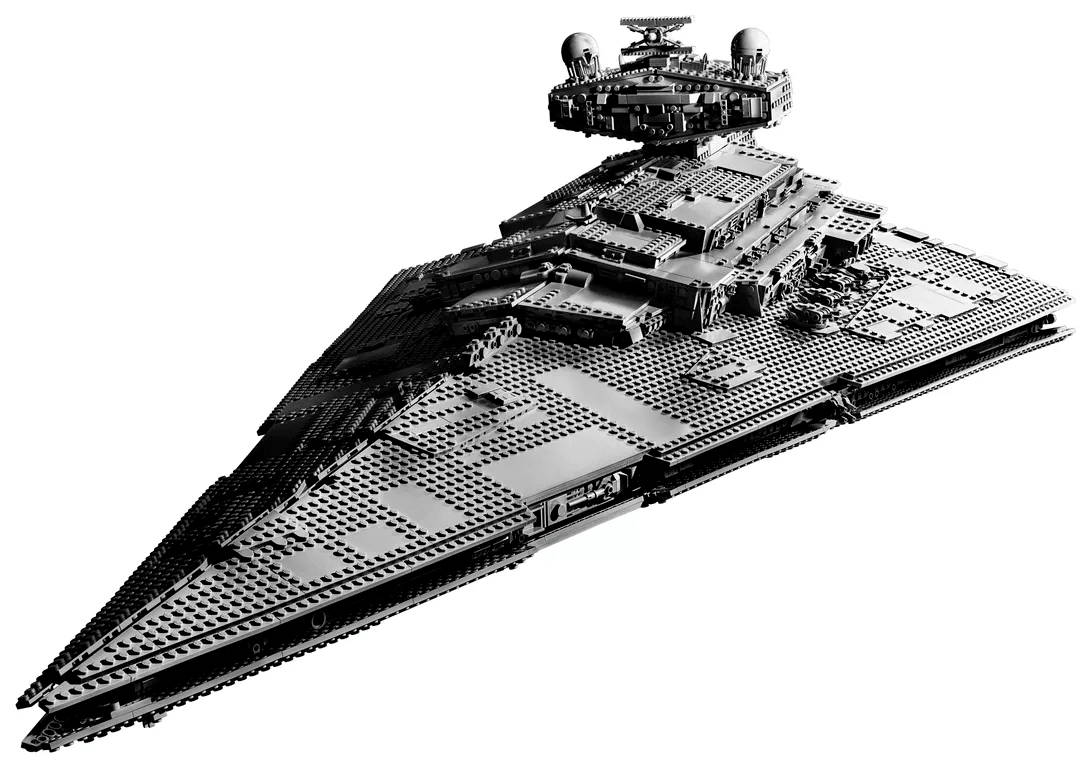 LEGO Imperial Star Destroyer 75252 is targeted towards 16-year-olds and older because the sheer size and number of pieces might be overwhelming for younger kids. The Devastator comes with its own display stand because once you spend that long putting it together, you have to show off your hard work. It also comes with a plaque that displays facts about the set. It's time to make some room for the Devastator. When this set is on its display stand, it gets even taller. It stands at 17cm as opposed to 14cm without the stand. This set sells for 699.99€ on the LEGO site. 
The LEGO Imperial Star Destroyer is great but if you want to lick it up a notch, take a look at our special lights customised for this set. With these lights, the Devastator will stun during the day and enthrall at night. If you have this set let us know your thoughts on it and how long it took to build it! Thank you for reading.

---