Rreignight your desire to travel when you build the LEGO Winter Holiday Train 10254 Set.
By

Eve Alessa Arevalo
/
November 17, 2022
The holiday season is fast approaching, and you are closer to relaxation and fun. How are you deciding to spend your holiday? Because of the amount of work and stress you have been under, it is understandable to want to sit back and take things easy this holiday season. Choosing to do that is not bad and completely okay. But though sitting back and relaxing could be fun, there is another way to spend your holiday. Have you had to leave your family and friends to move to a neighboring city for work? Why not consider traveling home to be with your family? You would have a much better holiday experience with family than all alone. And if you are already with family, why not consider traveling with them to a much smaller town with richer culture, to get them away from the noise of the big city. Doing so will give you and your family a much more satisfying holiday experience. But some might say that traveling is just too expensive. Well, you are right, but there is a cheaper way.

Did you know it's much easier and safer to travel by train? Yes, train travel is not only fun but one of the most comfortable ways to travel, not to mention that you get to reach your destination right on time. As strange as this might seem, it's one hundred percent fact. To give you an idea, you could check out one of the Legos holiday theme sets, the Lego Winter r Holiday Train 10254 set. This Lego set was released in 2016 but remained one of the most epic train sets designed by the Lego team. The set has a meaningful Christmas-themed display, coupled with lots of cool features, making it stand out as amazing. This post has been designed to help you get the most out of this Lego set, especially since the holidays are almost here. So if you have this set and want to learn more about it, do well and stick around.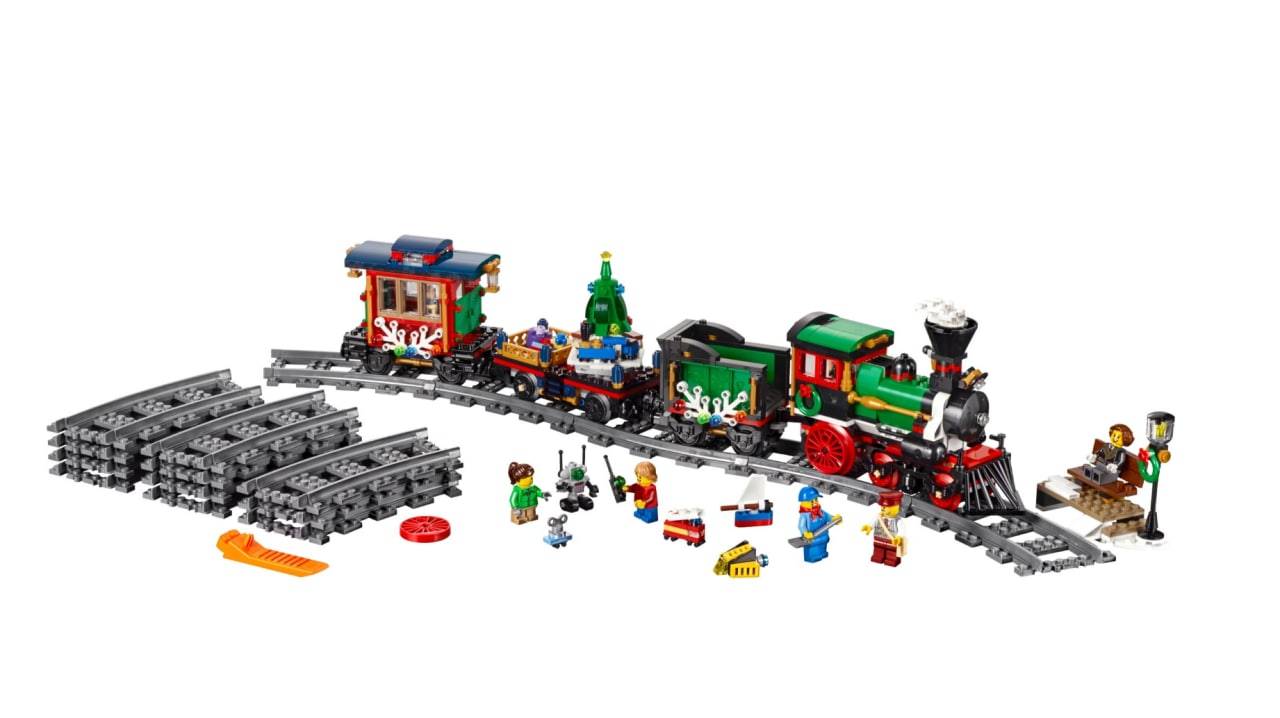 AN AWESOME BUILDING EXPERIENCE FOR THE LEGO WINTER HOLIDAY TRAIN 10254 SET.
Looking at the box of this Lego set, you will immediately notice that it comes with over 700 pieces. These pieces exclude the pieces for the four Minifigures located in this set. Some inclusions to these brick pieces are rims and bars used in the set. The Lego Train is divided into three main parts, the head, where the train's controls are located. The middle car contains a nice Christmas tree. And the final cottage is like a designed car with a table and two seats. You also have an additional empty car that could fit a single Minifigure. All these features can be successfully put together without stress using a few techniques unique to this Lego set. The set also has a complete circle track that allows you to ride the train through.
The Lego Train is truly spectacular and offers an amazing building experience for long-time users. But if you are new to Lego, you could find some of the technics used in this set a very big challenge. You do not need to worry because the Lego set comes with a complete guide in the name of an instruction manual. This manual contains all the information you need to complete this set. So make sure to follow the steps closely. And if you ever feel you could not achieve the building of this set at your stage and more experience, you could try building other smaller Lego sets to get yourself ready. Once you have completed the building of this set, you will notice an awesome display and all the amazing features this set has to offer. Let's look at some of these features.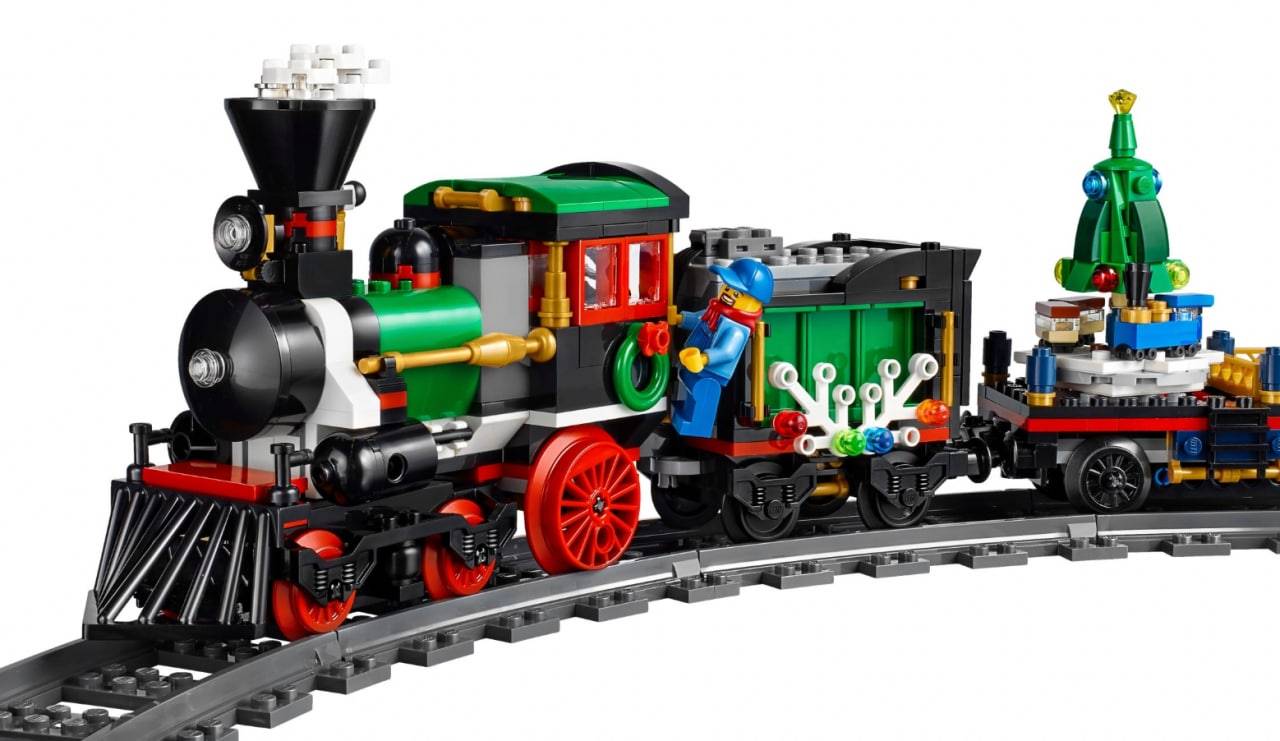 AMAZING FEATURES FOR THE LEGO WINTER HOLIDAY TRAIN 10254 SET.
REMOTE CONTROL WIRING.
The Lego Winter Holiday Train set is designed as a display set but also gives space for locomotive wiring. This means you could make the train move around with the wiring, and you could even make it such that it is remote-controlled. This makes engagement with the set much more exciting and time-consuming. And if you have built tracks around your Lego city, you could drive this set around the city for a more immersive experience.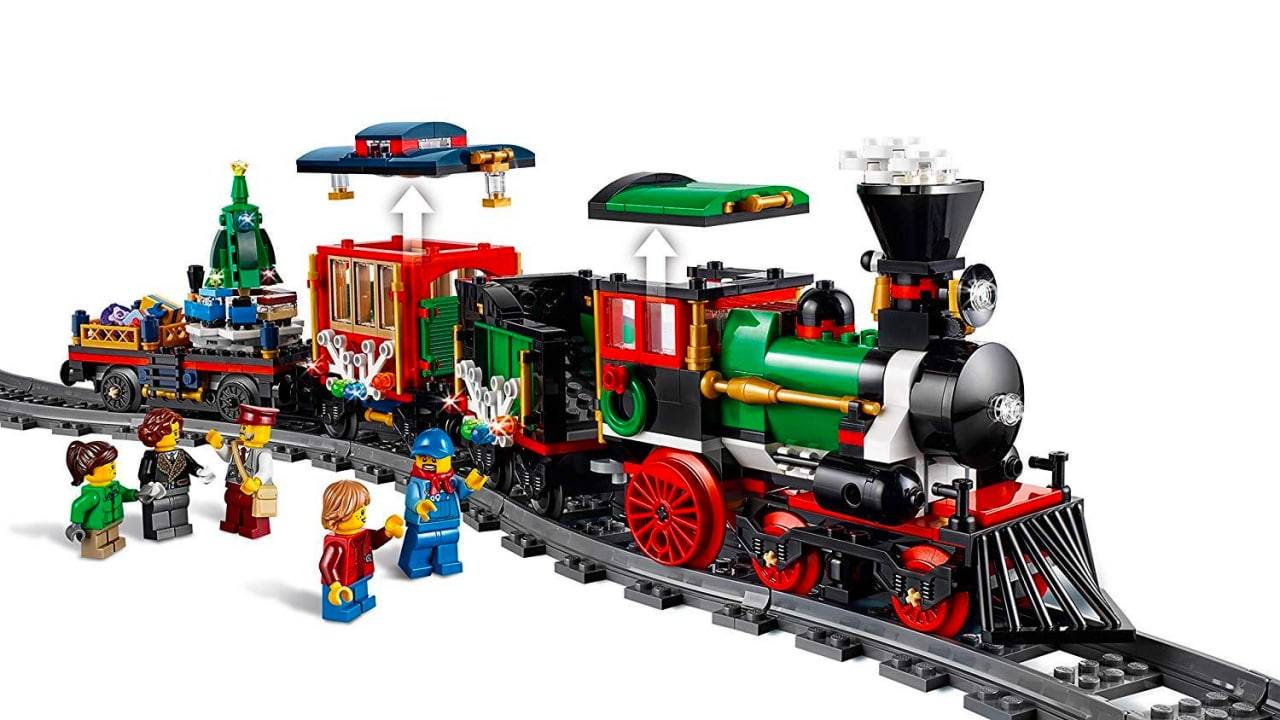 FOUR MINIFIGURES.
The fact that you can make the Lego set move on its own with wiring is already overwhelming. And now, with the inclusion of Minifigures, you get a more compelling set that helps you perfectly replicate the scene at a typical train station. You even get a bench with a lamp to signify a park. The Minifigures include an engineer, Captain, and two passengers. You also get Mini gifts and presents, which You can display on the train. You could also fit one of the Minifigures inside the train.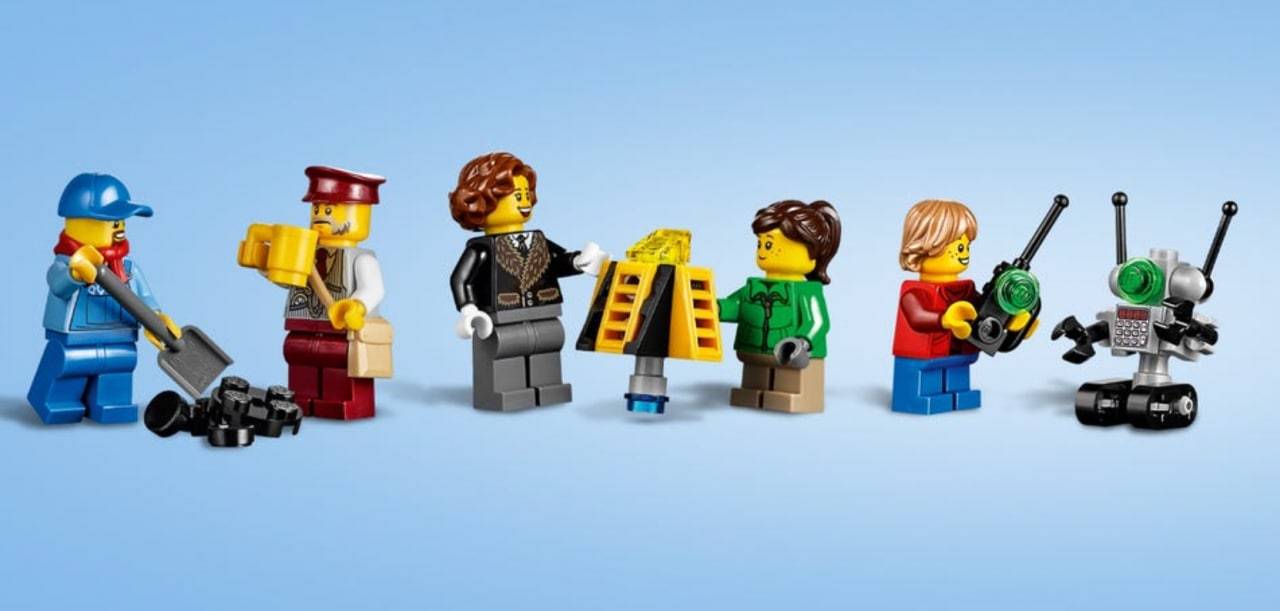 TOP QUALITY MATERIALS.
This Lego set is regarded as one of the best of its time when released, and though it's a retired product, owners of the set can test its superiority and durability. This is thanks to the fact that the Lego team spared no expense in the making of this set. They designed and tested all bricks to all bricks to ensure they were both durable and comparable. This means that the sets were not only designed to last for a long time but were also designed to work smoothly with one another. The Lego set was also tested to ensure it is safe and can be worked on even with kids around. So if you own this Lego set, keep it safe.

SET SIZE.
The Lego Winter Holiday can be considered a medium size set with awesome display features. The set is big enough to be Parked alongside other Lego Trains in your Lego station. So if you have been building a track channel all through your Lego City, you will have a lot of fun with this set this holiday season.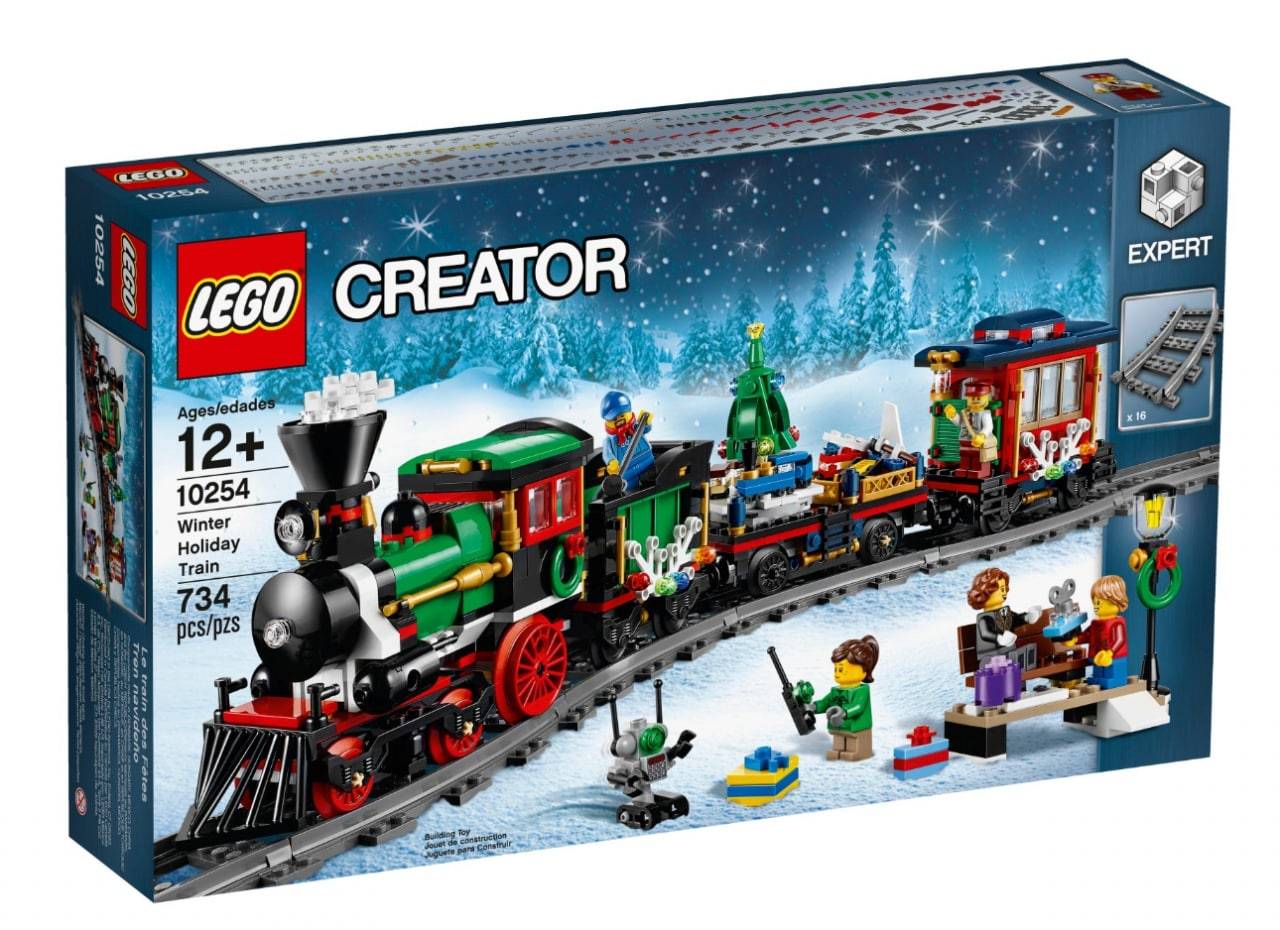 SET PRICE.
Since this Lego set is already retired, you will not see it for purchase on the Lego website because they must have already sold out all the available sets. All you can do is check out other retail stores, especially those with the habit of collecting vintage sets like this one. Have it in kind that you will play a lot more for the set. If you want to purchase this set, have a list of half a thousand dollars. If you can eventually get and build this and are looking for additional features, other users have said our Lego lights will be all you need. Why? Let's find out.

MAKE YOUR LEGO WINTER HOLIDAY TRAIN SET DISPLAYABLE AT ANY TIME WITH OUR LEGO LIGHTS.
Our Lego lights are just amazing and a thrill to look at. You are missing a lot if you own one of these Lego trains and have yet to install our Lego lights. Quickly rush on to one of our stores and get yourself hooked up. You could also get our lights directly from our website by visiting our light kit page and writing the name of the set you want to purchase our lights for. Once you have purchased our lights, here are a few steps to help get you on the right track as you install.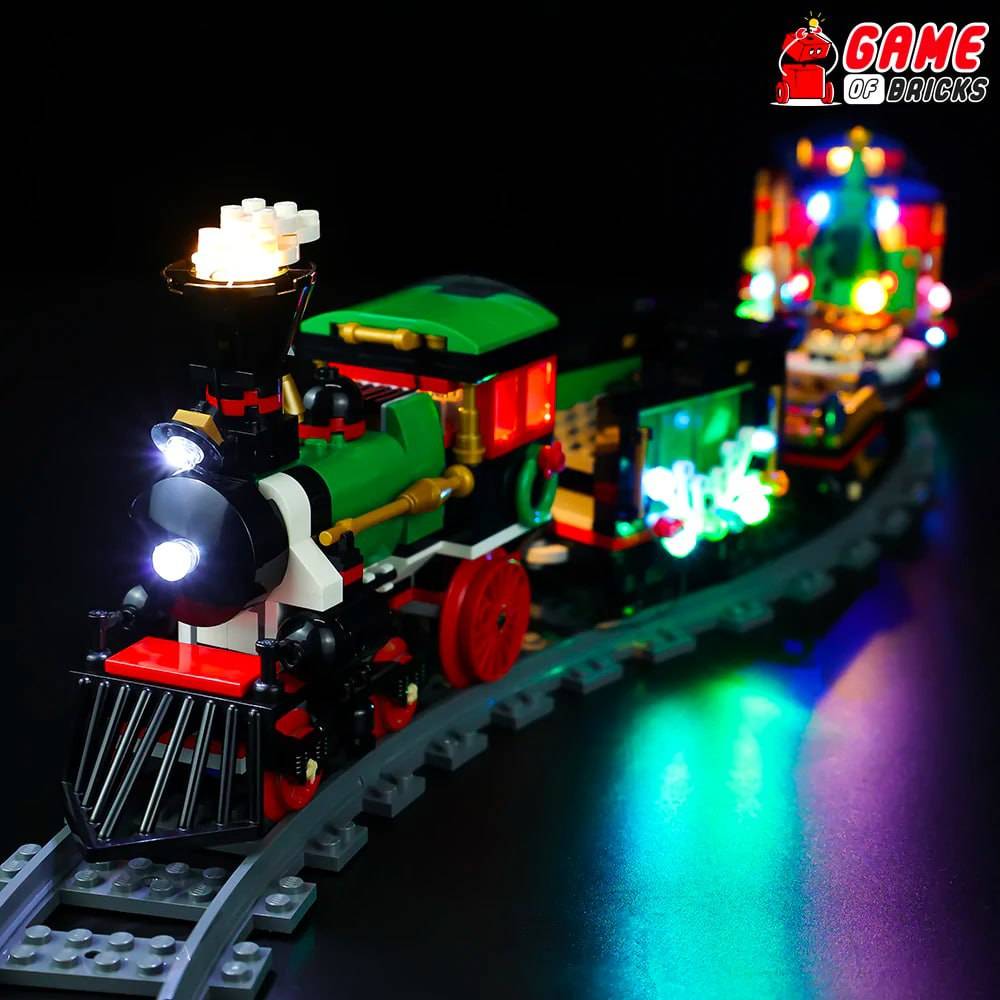 INSTALL WITH THE MANUAL.
When you get something new, you are always going to need guidance. You should study it carefully to get the best out of your light kit. Make use of the manual when building. This is very important to ensure you keep your light kit intact. It also helps make the installation process straightforward. So if you want an installation that is as smooth as possible, it would be best if you use the manual.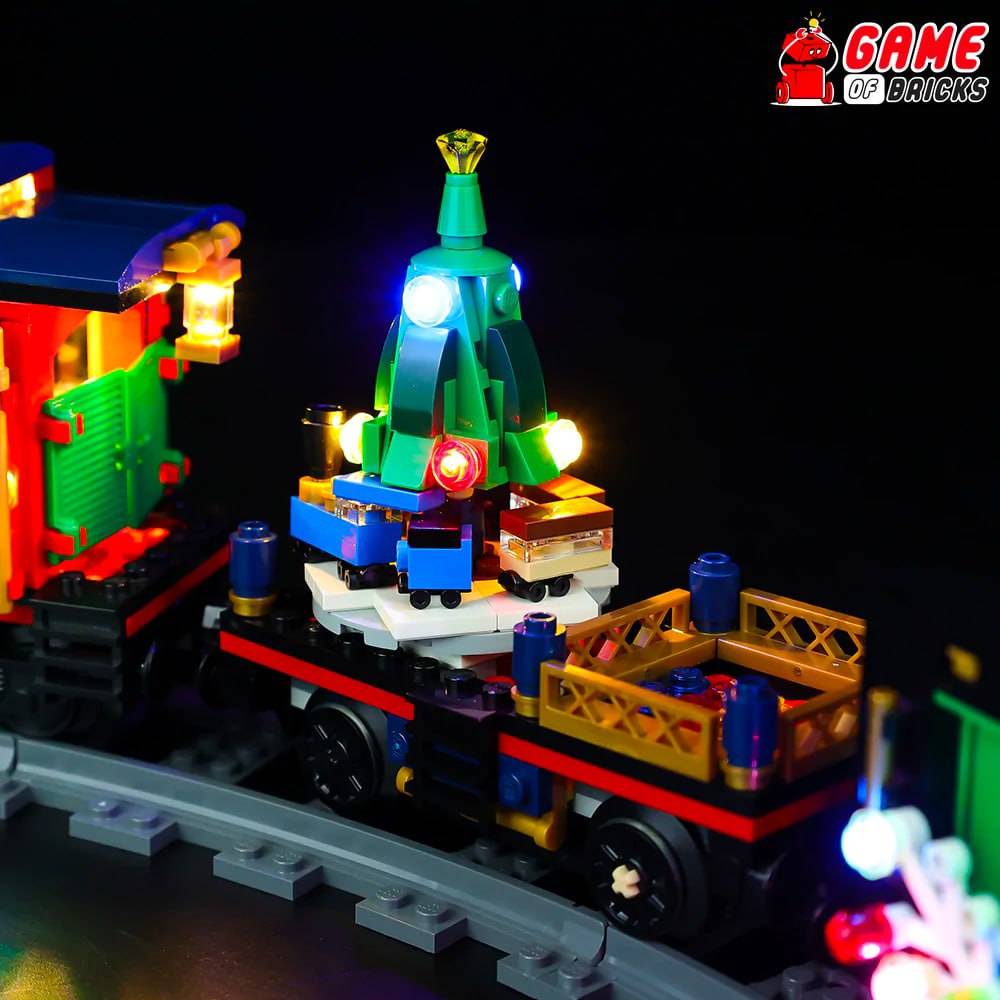 TEST YOUR LIGHTS.
Once you install your light kits, you should test them. Chances are that the light kit you installed needs to be fixed. Search out for signs of short-circuiting. This sign would quickly help you detect a problem. Once you notice any problem, be sure to fix it. Once you have successfully installed your light kits, put them on display for all to see!